What is a "Convini"? It's an abbreviation for "convenience store" in Japan. When you visit Japan, you'll find convenience stores here and there. Of course, there are a lot of convenience stores all over the world, I'd say.
What is the difference between Japanese Convinis and convenience stores abroad? Well, when you find you don't have Mochi on New Year's Day, then you should go to a Convini. When you feel a bit hungry at midnight after drinking, then you just buy a fried chicken or a rice ball. Because they're open 24/7 and are often located close to your house, they're always convenient.
One of the most amazing things is that their products are quite high quality. Convinis apparently hold meetings every week in order to improve their regular items or develop new products. I think that's a great thing.
I want people who visit Japan to know about Convinis and I hope they will make your stay more comfortable. Just so you know, I don't work for any convenience stores lol
Japanese people believe that Convinis should be convenient, reasonably-priced,and good quality. That being said, around 20 years ago, the items were expensive and had less variety compared to local stores. We thought it was just unavoidable.
But the Convini industry was improving through continuous R&D, and their efforts have made Convinis what they are today. Let's take a look at some things you can buy at a Convini.
Want to grab a cup of fresh brewed coffee?
Starbucks is really awesome – I love it. But you don't need to wait in such a long line to buy good coffee.
You can easily enjoy a fresh-brewed coffee for JPY100. Now that you can enjoy good coffee at every Convini, one of my favorite coffees is the one at 7-Eleven.The taste is well-balanced: not too strong or too light.
It has a great aroma. You can drink it every day. According to their website, they are very particular about the source of their coffee beans and about delivering them under 10 degrees Celsius (50F). Plus, they use their own original machine which is developed for brewing "a cup of fine coffee with a great aroma." For buying, it's a breeze!Just put a paper cup in the machine, then wait a few seconds, and the machine detects the size of the cup automatically. Finally, push the button on the display. Give it a shot.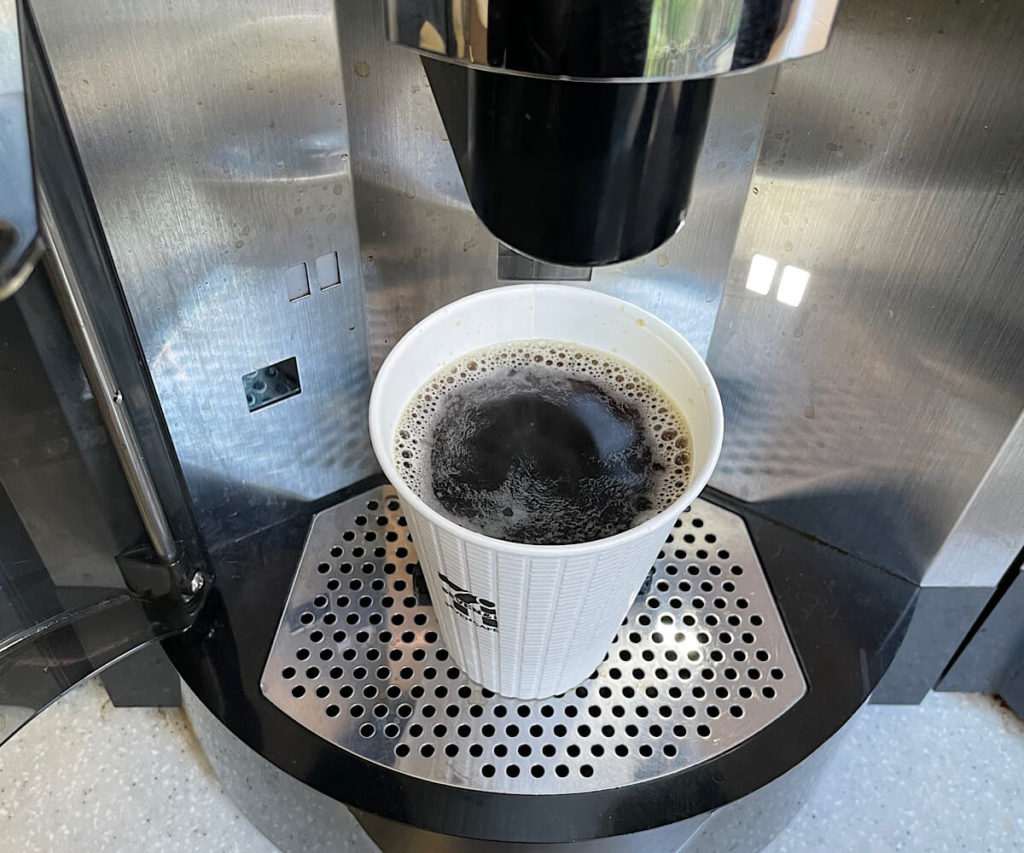 Budget-friendly but amazing desserts
The number of people who buy desserts at Convinis is increasing these days. People like to treat themselves to them. Why?
Desserts at Convinis often have amazing ingredients and recipes. For example, let's say, the chocolate in the "TOROKERU NAMA CHOCO" melts on your tongue. I feel like I'm eating it at a luxury hotel cafe. The price is reasonable, too.
There are new items every season. You must buy it.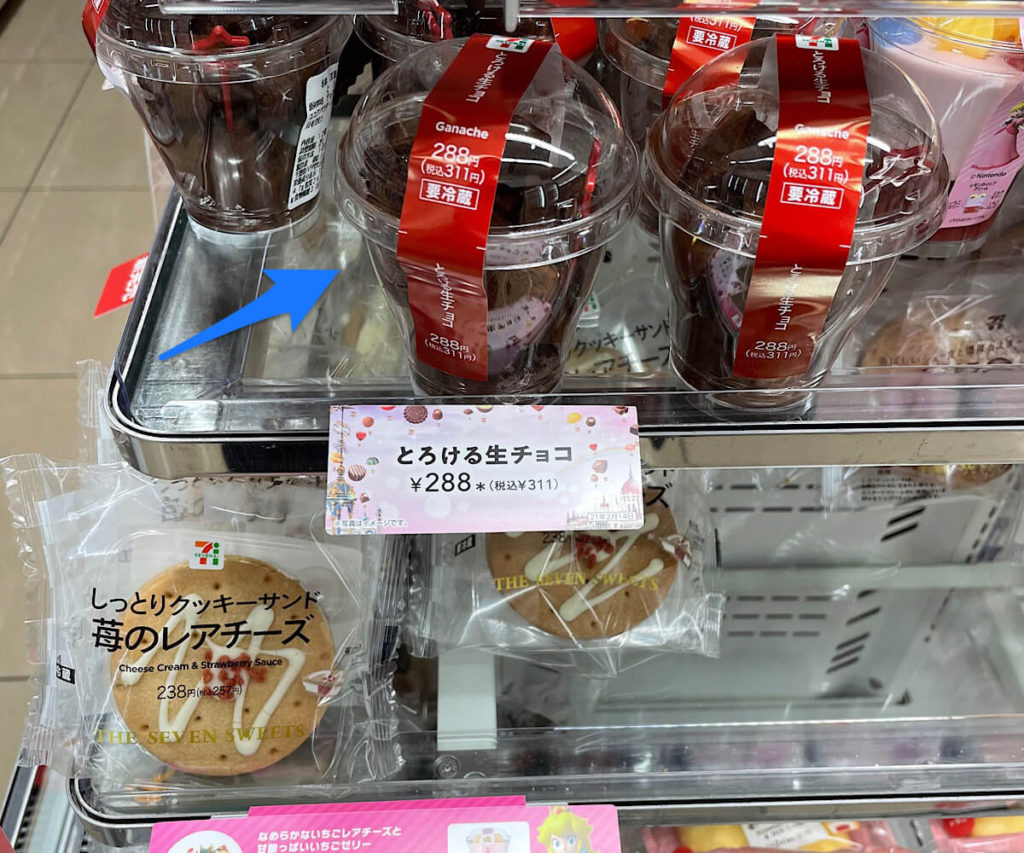 Watch out for eating too much "Karaage"
There's a transparent displaycase next to the cash register.
It's going to make your mouth water when you see the Karaage, the Japanese boneless fried chicken.
They're totally different from McDonald's chicken nuggets. I swear that every Convini offers good Karaage.
They never let you down no matter what you choose. They're particular about the meat, spices, herbs, and the cooking.
The fried batter is crispy and the meat is juicy,crunchy, and full of flavor. What's more, they're low in calories, around 200 to 300kcal. You can easily buy it when you feel hungry and it's the best side dish to go with beer.
You can enjoy piping hot Karaage 24/7. It always really hits the spot. Be careful of eating too much, just in case.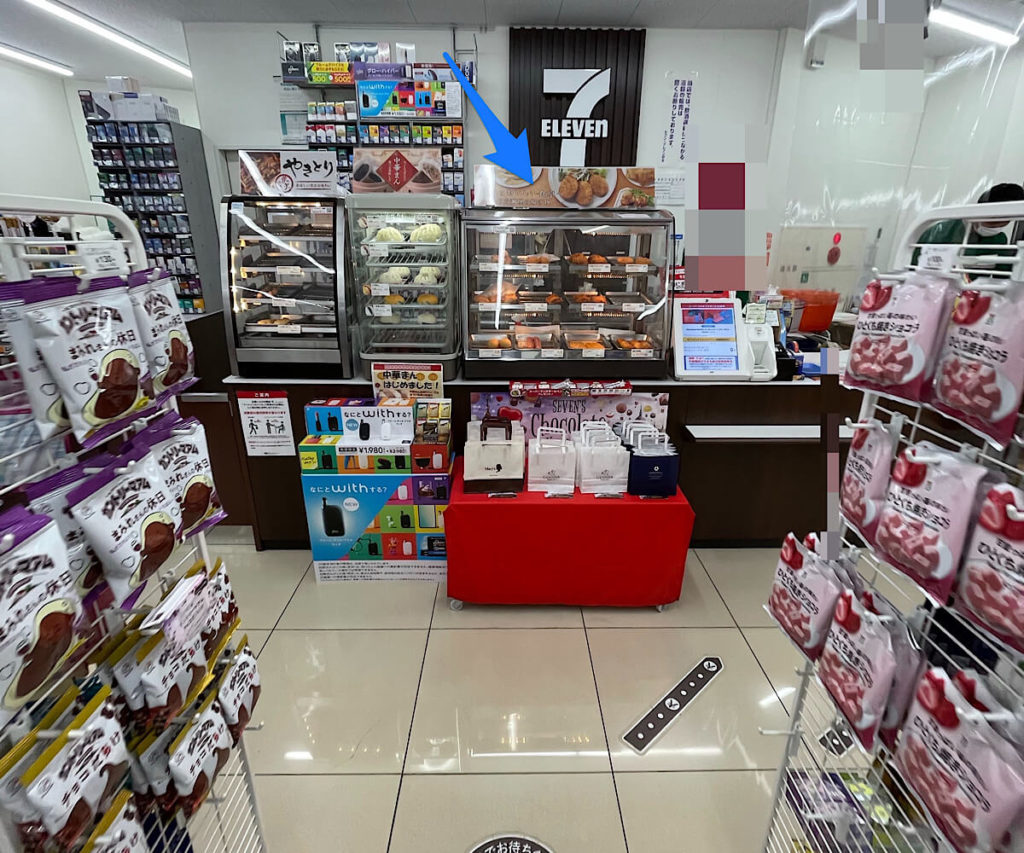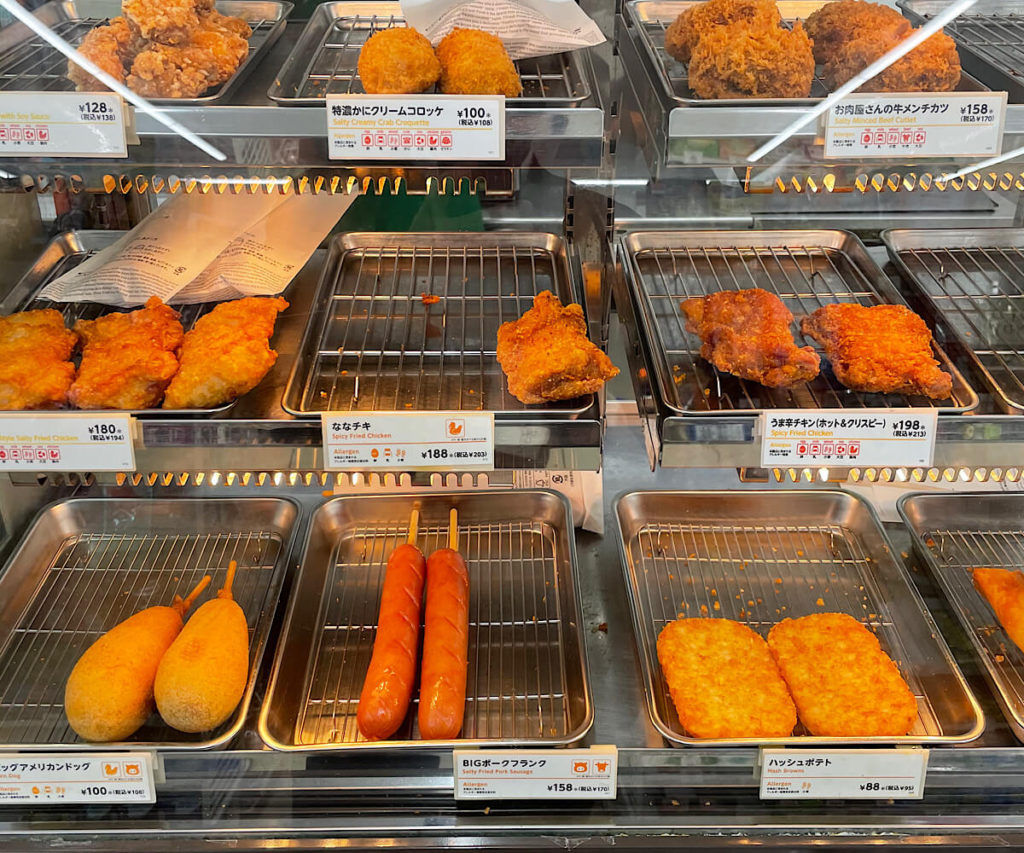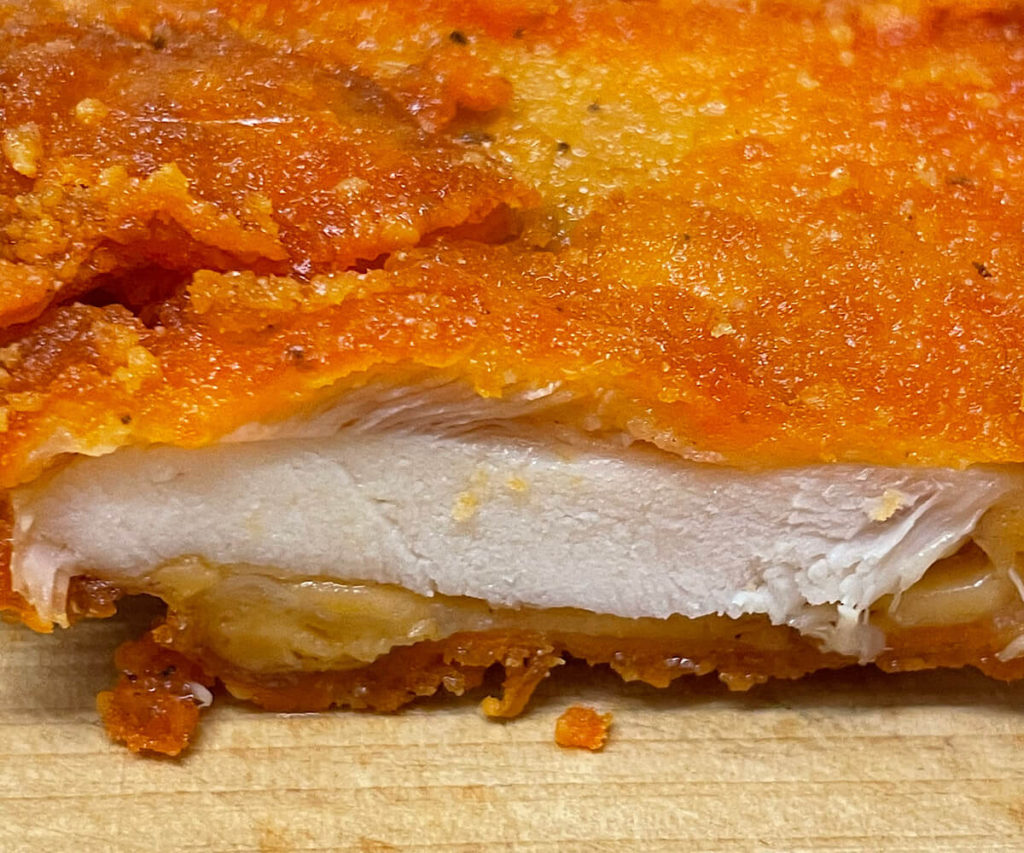 How about California wine?
I think there's a lot of alcohol at convenience stores all over the world. Convinis also have drinks such as beer, sake, whiskey, and wine.
The variety of items depend on which Convini you go to. You might find a special local beer if you are lucky.
This time, I want to share about my favorite wine. It's a red wine. The name is YOSEMITE ROAD and it's from California(JPY627, including tax).
It is a well-balanced cabernet sauvignon with a vanilla aroma and a subtle oaky scent.
I think it's a good, reasonable one, and it's great that you can enjoy California wine easily. You should try it.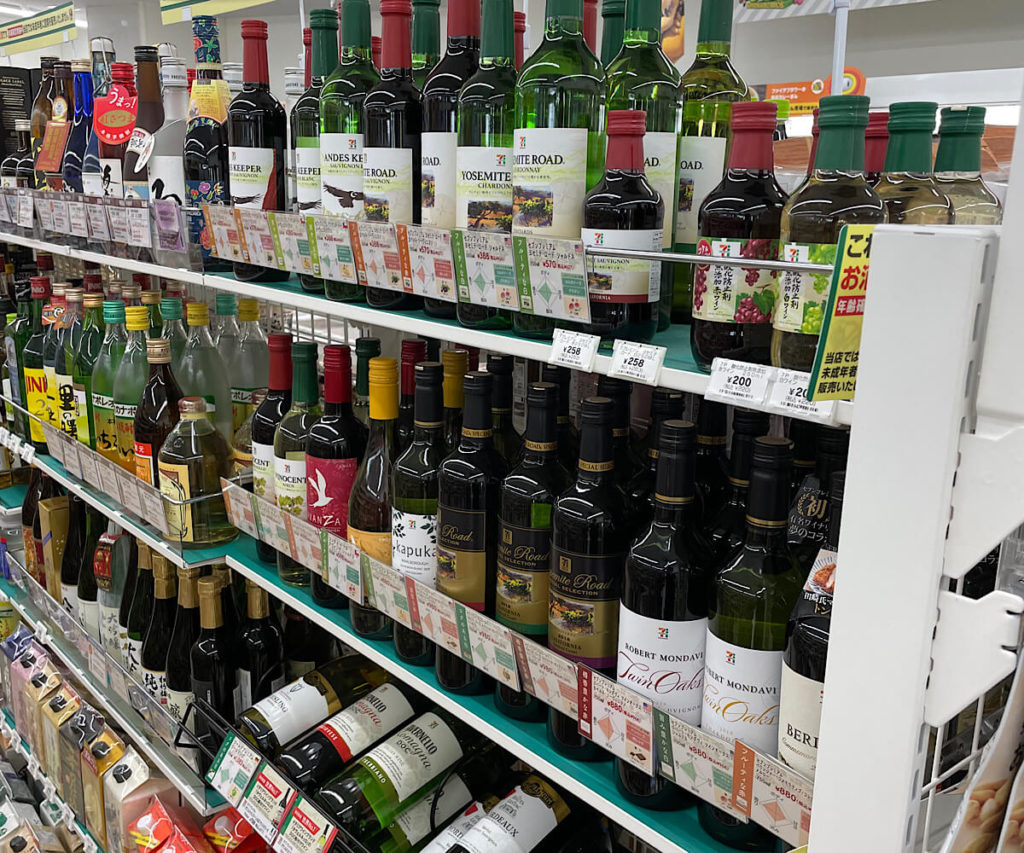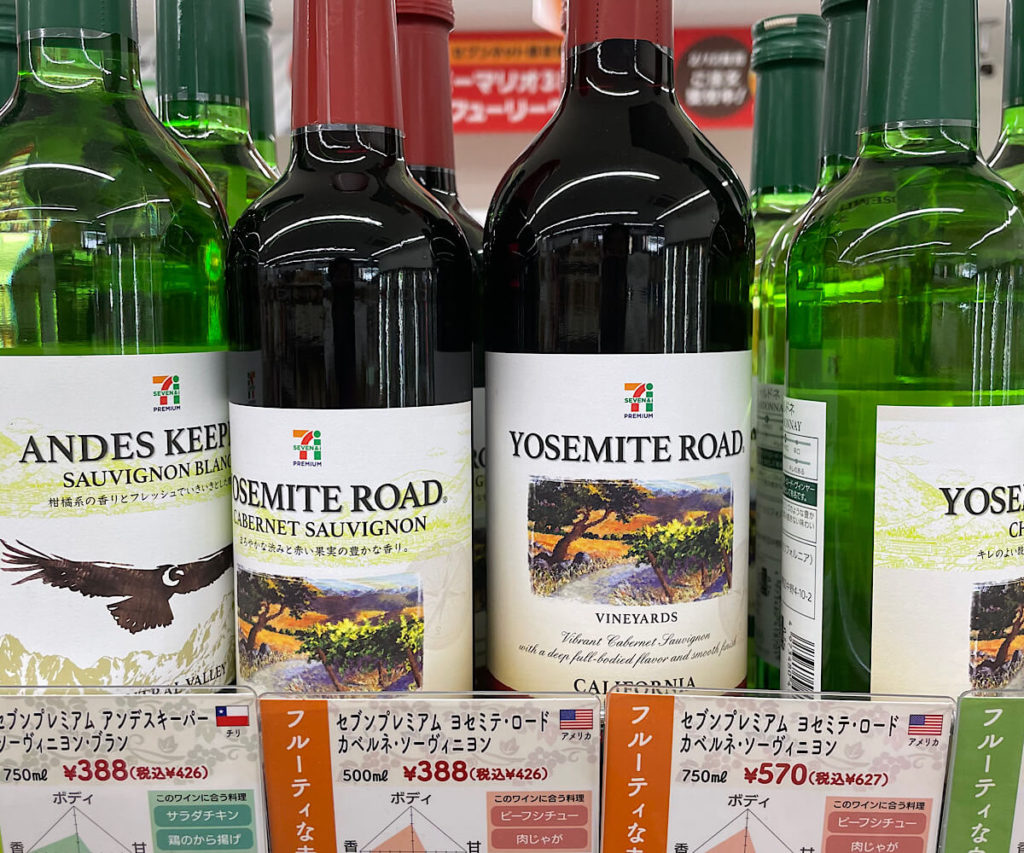 That's pretty much it. I introduced you guys to things that I want to share about Convinis. If you go to a Convini, there still might be a language barrier,but now thanks to technology, you're not going to have trouble because they use a multi-language display at the register. For Japanese people in this day and age,Convinis are an essential hub that is crucial for withdrawing cash, making photocopies, and sending or receiving parcels.
The way I see it, I'd say that the Convini has become a typical service in which everything is packed in such a small space.
Again, just so you know, I don't get a penny from any Convini!
Thank you for taking the time to read my article to the end. See you!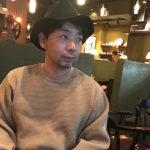 I've been working at a trading company for many years. I live in Tokyo with my wife. Love skiing, traveling, IPAs, wine , X-treme sports, fashion, and learning English and Chinese.