When you drop by a Japanese bakery, there might be some interesting and unfamiliar kinds of bread. For example,"Melon-pan, Yakisoba-pan, An-pan, etc." In Japanese, the word for "bread" is pan. (Just like in Spanish!) Let's try some unique bread. Those features are covered by fluffy bread. You can get these not only in any bread bakery but also from any convenience store.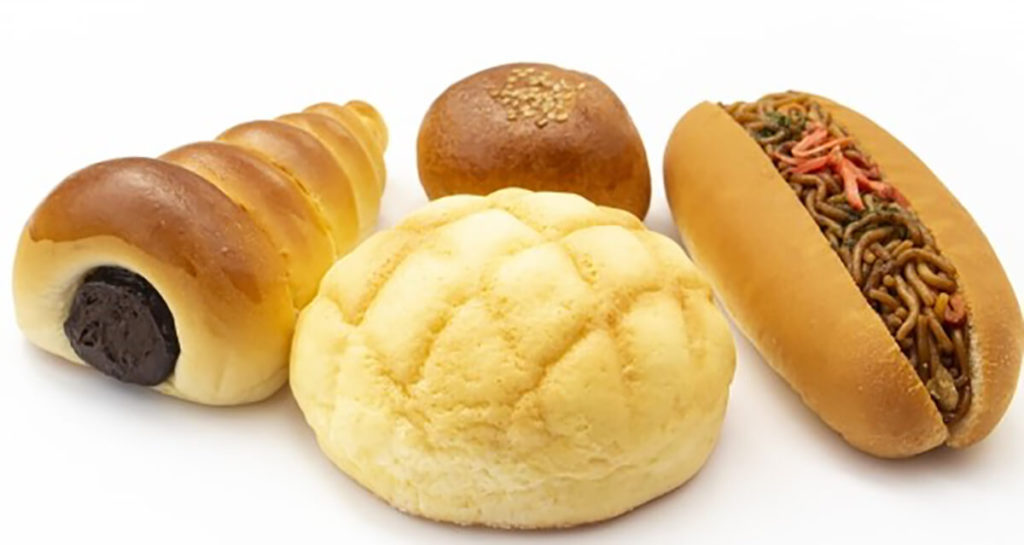 Melon pan
This is a typical Japanese sweet bread. If you grew up in Japan, then you and everyone you know has eaten it at least once when they were a child. Basically, it's covered by rich cookie dough and crosshatches, which resemble a melon's skin. Some "melon pan" has cream inside them. It's a rich flavor and sweeter! And there's a regionally limited melon pan. Why don't you look for your favorite one?
My favorite melon pan is SEVEN-ELEVEN at convenience stores.
https://www.sej.co.jp/
Yakisoba pan
"Yakisoba" is one of the Japanese stall foods, including cabbage, pork, noodle, and mixed sauce. Put yakisoba and red ginger between slices of bread. Also, it's kind of a savory bread. If you are a little bit hungry, this is very good for snacks.
My favorite yakisoba pan is ASAKA BAKERY(in Saitama prefecture), which does not have a website. Also, this shop is well-known by almost all the locals. Good old bakery shop! 🙂 If you have any chance to come here, please check it out! I can assure you that it tastes good.
An-pan
This is a kind of sweet bread with "Anko" inside it. "Anko" is made of red beans and sugar, two ingredients found in all kinds of Japanese treats. "Anko" has people divided between those who like it and those who hate it. But, If you like it, you will be crazy about that taste.
Do you know "ANPANMAN"? That's a Japanese animation show for kids. He is a superhero well-known across many generations, and his name is representative Japanese bread! You should try it.
A great bakery for trying An-pan " is "KIMURAYA," one of the most famous shops in Tokyo. It is located in Ginza and is always crowded with customers. It's so small that maybe you can eat it with just one bite.
https://www.kimuraya-sohonten.co.jp/
Chocolate Cornet
It is named after an Italian instrument called the cornet. If you eat a chocolate-stuffed side, it might be overflowing with chocolate cream. Therefore you tear the tip of it with your hands and dip it in chocolate cream. So you don't get your hands dirty. It's rich in taste and very sweet.
If Japanese bread wasn't to your taste or if you would like to buy some harder bread.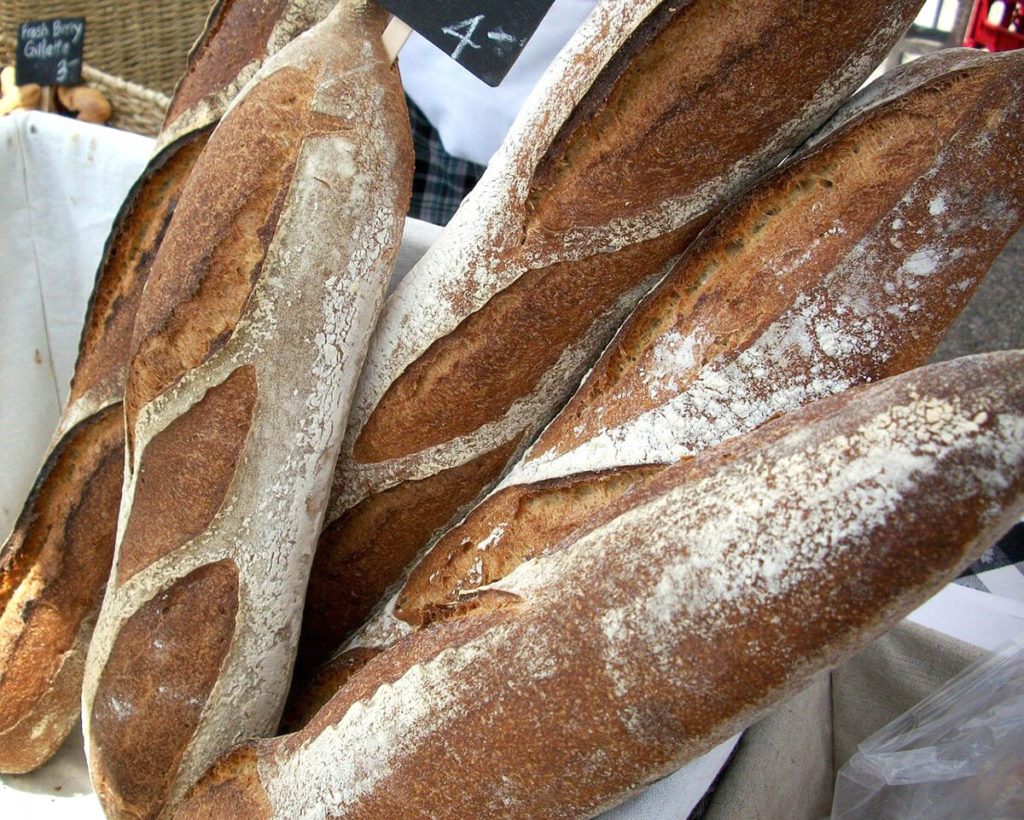 Don't worry! In Japanese bakeries, you'll also find more familiar bakery items like baguettes. One of my acquaintances doesn't like fluffy Japanese bread. If you're like them and would prefer a nice, crisp baguette, then here is my recommended baguette bakery.
1. MAISON KAYSER
This is a famous bakery that is in some places in Japan. Not only Japan, but there are also some in Europe, the United States, and other Asian countries. MAISON KAYSER has a lot of tasty baguettes and pastries. For your information, my favorite pastry is POMME. You might have heard already. This is apple pie. (Pomme is French for "apple!") It is shaped like a triangle and has an apple filling inside. Many other countries call this kind of bread and apple turnover.
Sometimes, there is seasonal-limited bread, such as matcha(green tea) bread, sweet potato bread. These are great examples of Japanese flavors. You would be interested in these kinds of things. Let's try!
MAISON KAYSER
https://maisonkayser.jp/brands/bakery/
2. VIRON SHIBUYA
They don't have an official website. But if you Google it or look it up on Instagram, you get the information of its bakery, and there you can get many kinds of baguettes or sandwiches. You can also eat in the 2nd-floor restaurants. If you go in the morning (9:00AM~11:00AM), you can choose from 8 types of jam. I am always excited about this system.
VIRON SHIBUYA
https://www.instagram.com/viron.shibuya.official/
Basically, Japanese people are big fans of bread. Therefore, a lot of bakeries in Japan. Nowadays, bakeries are specializing in loaves, which are very popular recently. Imagine a bite of white bread with spreading butter flavor and chewy or fluffy texture in your mouth. It gives out a sweet smell.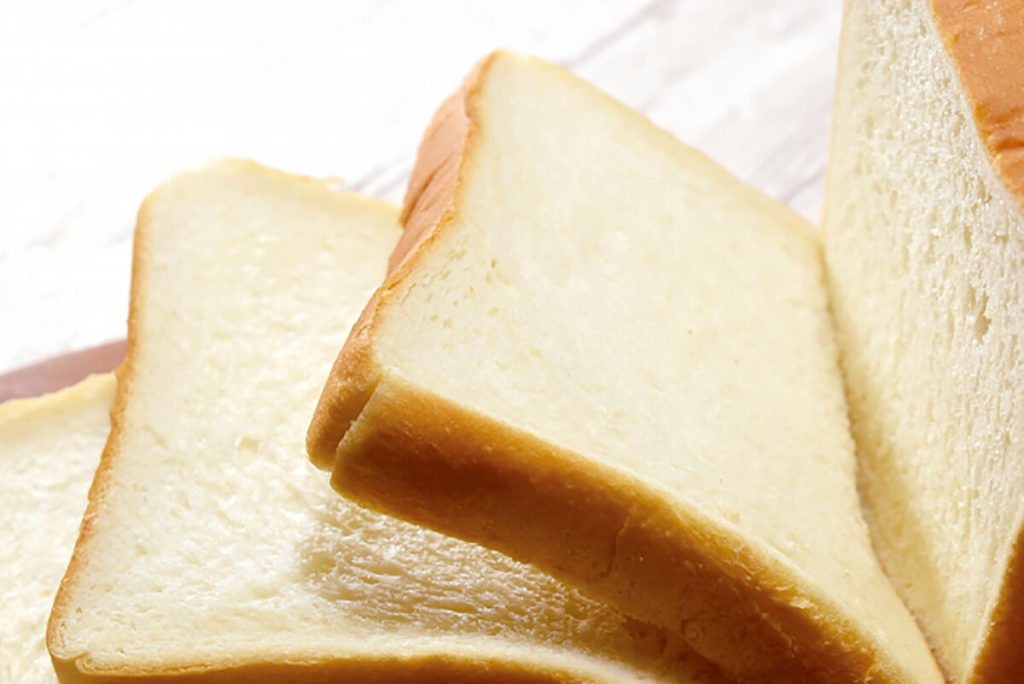 One of the famous bakery specializing in a loaf bread shop is "NOGAMI."
https://nogaminopan.com/
Additionally, SEVEN-ELEVEN has a series of special white bread called "Gold White Bread."
https://7premium.jp/product/search/detail?id=5410
If you would like sweet white bread, let's check it out!
Although bread comes from western culture, now we have a unique bread culture. As you'll see, in Japan, we have created our own bread culture. Combination of Japanese foods with western foods which go with Japanese foods. If you are interested in some bread, try it out!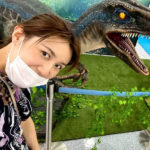 I'm a lover of food and cooking. I'm always looking for recipes or good new restaurants and studying English to talk with people worldwide and read English books. Now, I'm studying English with my twin daughters. I won't lose my ability to speak English with them. After that, I'd like to travel with my family around the world.