Many Japanese people love collecting stamps and points that shops and restaurants give us when we buy something there. Do you know about the cards on which you can collect stamps or points? I think it's a very good system, because you can make good relationships with shop staff and you can buy anything using those stamps and points instead of paying actual money. The Japanese service industry is full of these point cards. And we consumers enjoy collecting them. It's a lot of fun!
Today, however, I'm not going to share about collecting those kinds of stamps. I would like to tell those who visit Japan about not the shopping stamps but a MORE SPECIAL KIND OF STAMP as my secret of Japan.
Most foreigners visiting Japan are interested in checking out traditional architecture and historical buildings. So they often go to shrines and temples and enjoy the atmosphere and culture there. You can learn a lot of etiquette and formal ways to worship and so on. After worshipping, many tourists want to go to some souvenir shops and buy something as a memory. What do you think the most memorable souvenir is? My secret – it is Goshuin ("御朱印").
GOSHUIN "御朱印"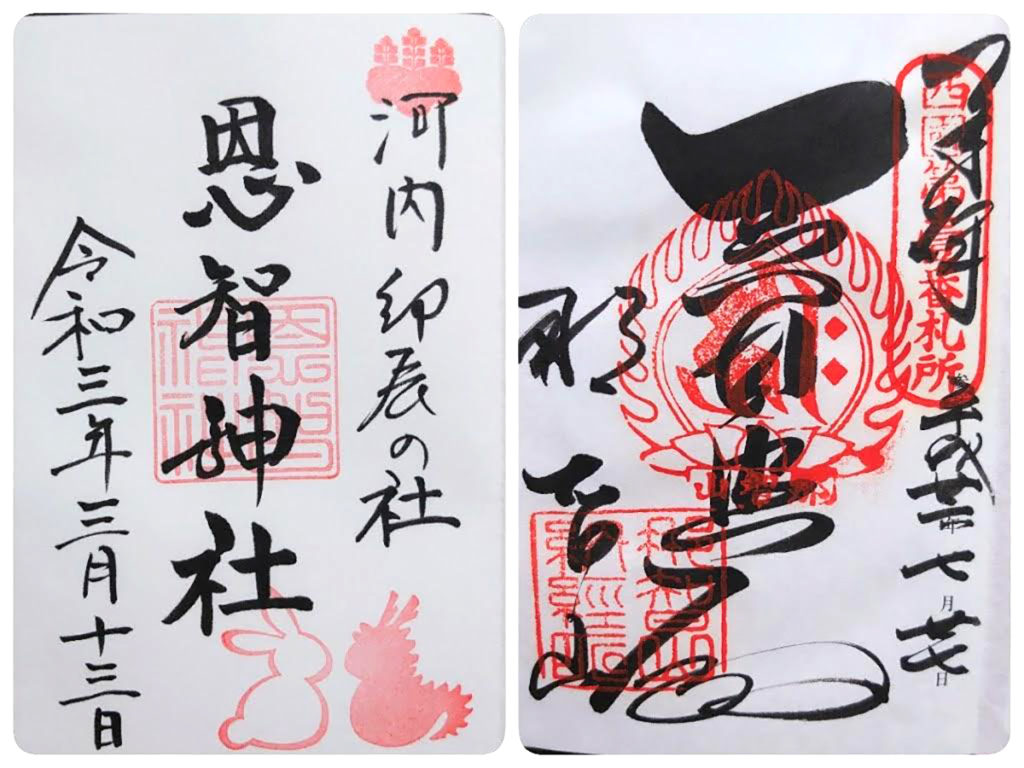 Yes, what I referred to as the special stamps earlier is called Goshuin. Goshuin is the mark to prove that you have visited a specific temple or shrine. You can receive the special red stamp, with the date, and the name of the shrine or temple written in Japanese calligraphy ink in your Goshuin-Cho ("御朱印帳"), the stamp book (Explanation follows below).
You can receive a Goshuin at the place called Goshuin-Juyo-Jyo ("御朱印授与所") or Shamusho ("社務所"). If you don't know where that is, you can ask the staff who are selling fortune-telling slips, omikuji ("おみくじ") and charms, omamori ("お守り"). At small shrines and temples, sometimes you have to ring the bell. Please mind your manners, pay attention to the time, etc.
The Goshuin's fee (Hatsuhoryou "初穂料") starts from 300 yen each but most Goshuins normally cost 500 yen. Please prepare the exact change if possible.
Important Manners to Remember
First of all, worship at the shrines or temples that you are visiting
Enjoy seeing statues, buildings, and gardens there
Wait quietly without talking until you are given the Goshuin stamps
Don't take a picture while the staff is writing the Goshuin
Get your Goshuin-cho ready beforehand
Friendly reminder: Your purpose to visit the shrines or temples is to worship the place and enjoy the experience there but NOT to collect the stamps.
GOSHUIN-CHO"御朱印帳"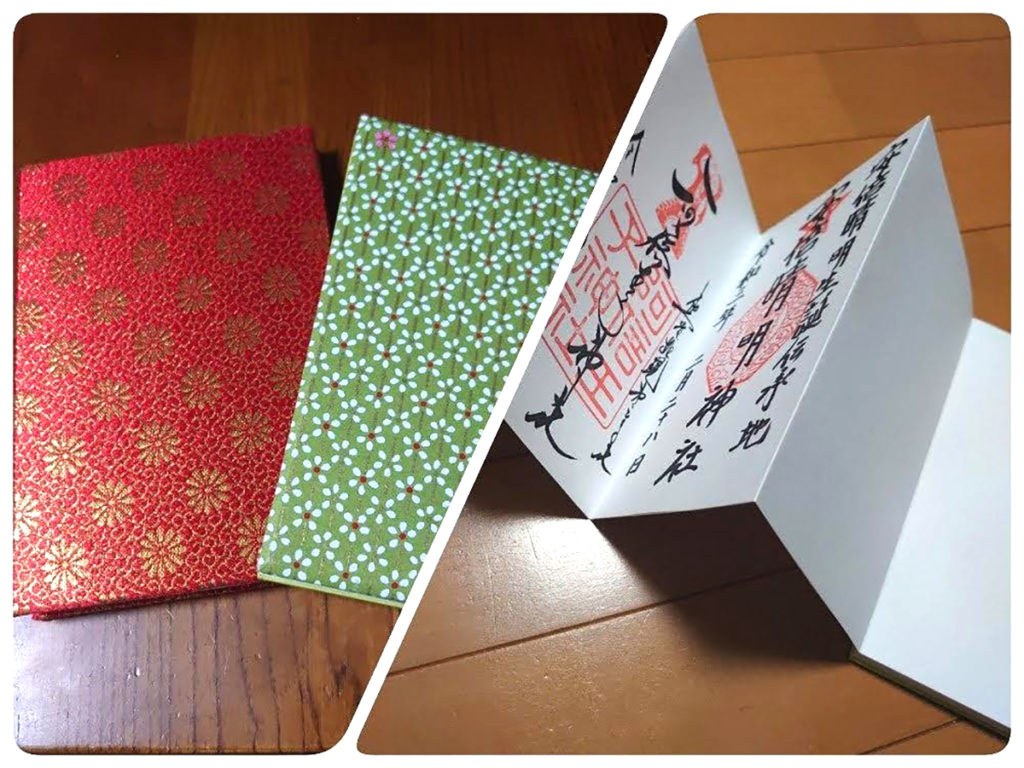 Goshuin-Cho is like a notebook on which the Goshuin will be given. For your information, Goshuin-Cho is a special book that you need to bring to receive the stamp and no other notebooks can replace it. There are two types, one is a notebook style and the other is an accordion style. The accordion style is more popular because it's easy for the calligraphers to write in and also easy for us to open and look at many stamps at once. So I recommend it. Recently, there are many colors and designs and you can buy them at bookstores and stationary shops, as well as the shrines and temples where you visit. It's light and handy so it's easy to carry it in your bag. If you have this notebook, you can get a chance to receive those Goshuin stamps when you visit shrines and temples on a whim.
My personal recommendations
I have some favorite spots at shrines and temples.
In front of the main hall of the shrines and temples, there is a spot where we wash our hands, called "Chozuya :手水舎". This place is not only for washing your hands but also to cleanse your body. Many of the water spouts there have a dragon shape which looks amazing. There are many types of Dragon shapes and they are different in each place. Why dragons? Because Japanese people believe that dragons are the Gods of water.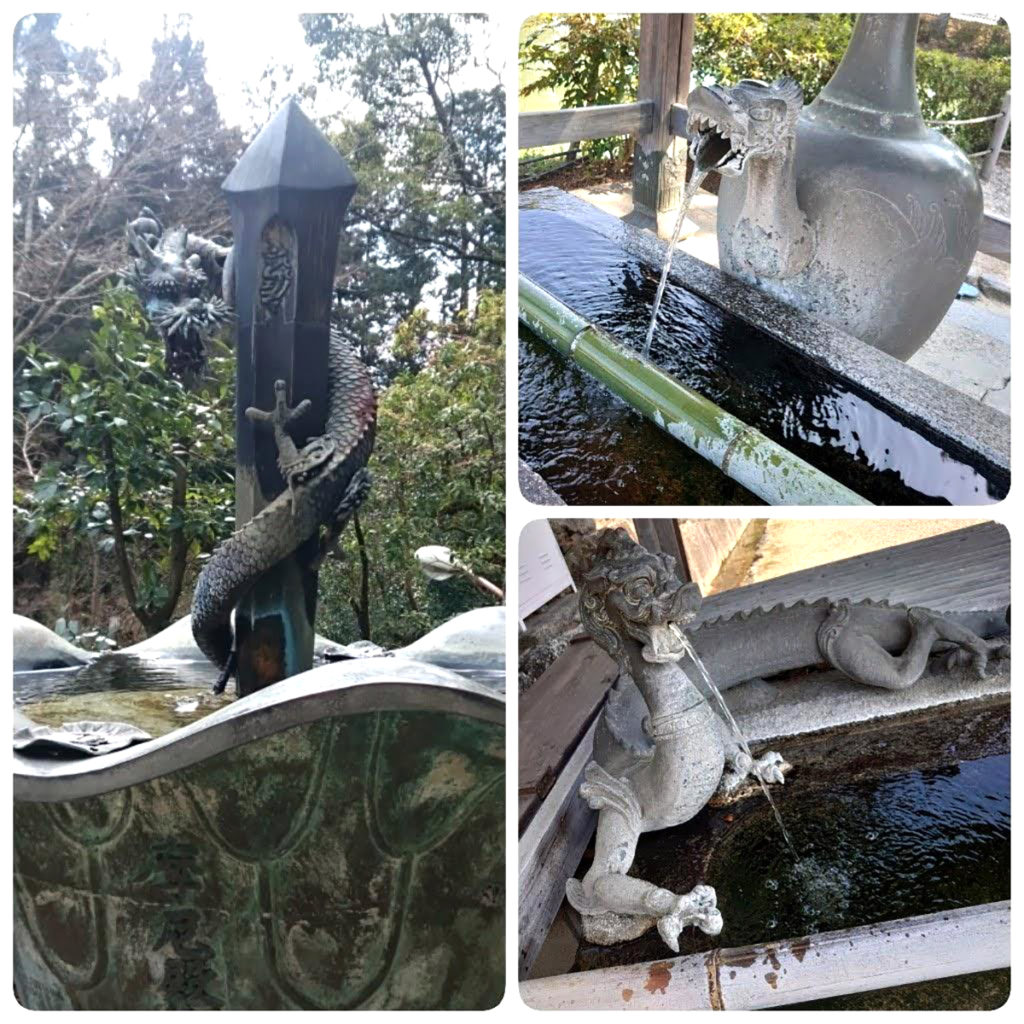 There is also a big incense burner called "Joukouro: 常香炉" only at temples. If you look at it closely, you will find detailed designs such as unique leg shapes. I personally love finding those designs in detail because I get to embrace the experience each time even more.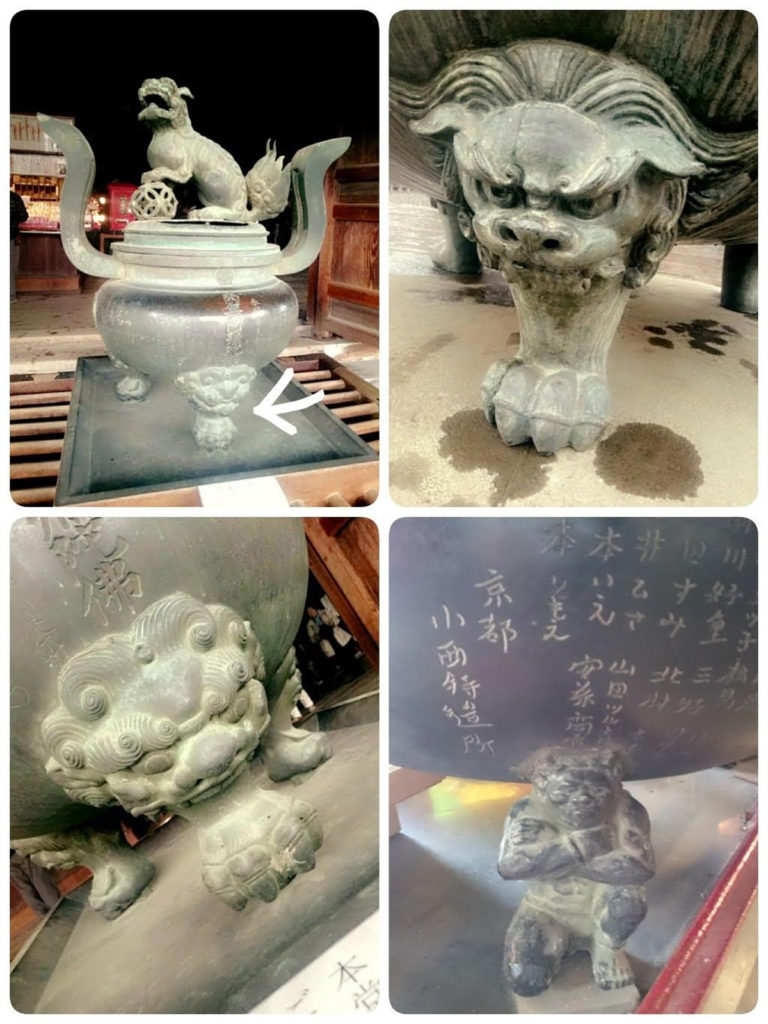 When I was a kid, my parents took my sisters and me to a lot of shrines and temples here and there in the Kansai and Shikoku regions. We really enjoyed receiving Goshuins and used to look forward to seeing those stamps afterwards. When I see those stamps now, though I don't remember every single one, they do remind me of where I was, what I was doing there, how that scenery was that day. One thing that I can say for sure is that receiving and collecting the Goshuin stamps will remain one of your great memories over time. So why don't you try getting the Goshuin-Cho next time you visit a temple or shrine?
Thank you for reading.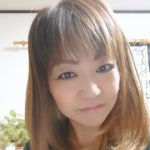 I'm a clay artist, and a master of Japanese calligraphy "Onore-sho". I have my own shop in Ikaruga town, Nara, which is near Horyuji temple: world heritage site. And I'm a volunteer English tour guide. I enjoy learning English everyday.