What does "Hyakkin" mean? It's an abbreviation for "Hyaku en kinitsu  shop", which means a 1 dollar store in Japan. I know there are a lot of one dollar stores around the world. But Hyakkin are only in Japan.
What's the difference? Nobody cares about the quality because everything is cheap, only 100YEN; 100JPY. If you don't use the items anymore, just throw them away; that's a no-brainer. However that's not eco-friendly and if they didn't make a continuous effort, they wouldn't still be here today.
Hyakkin have improved their goods by marketing them continuously. That made them who they are today. Now many people come to a Hyakkin because not only do they have cheap prices but also there is a value beyond the price. Daiso, Seria, and Can do are the big 3 that you might visit. They have distinct features respectively, so you can enjoy each of the stores.
I love shopping, so I usually compare the things that I'm going to buy for quality, design and price. Actually I go to Hyakkin first when I want to buy something. And then, I go to ordinary stores when I feel I'm not satisfied with their selection. In most cases, I can find an alternative one at a Hyakkin. Let's say you can find daily necessities like garbage bags and kitchen sponges.
Last but not least, they also have very useful items that make your daily life comfortable and cheerful. Also you can find something you can't find elsewhere. So it's really fun to just hang out. Hyakkin are recommended for those people who want to be smart consumers or who are looking for something unique. Today I 'm going to share a little bit. Let's have a look!
1. Kitchen goods; they don't look like they're from a Hyakkin.
There are a lot of design styles such as Scandinavian, European, American, Japanese etc. You might find an item which is not 100YEN here and there, for 200 to 500 YEN. They are worth 3 to 4 times the value. It is reasonable in a sense. They used to have awful designs that nobody wanted to use. But now the designs are getting way better than before since they improved the designs and collaborated with some famous licensed characters.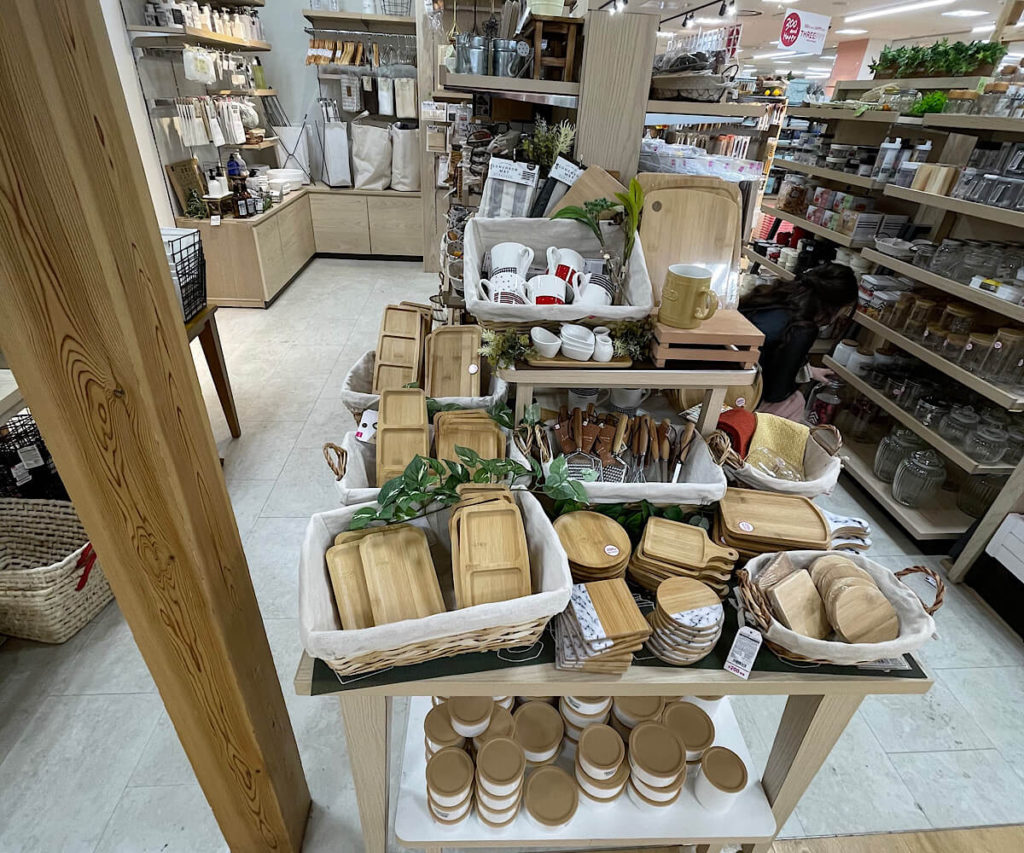 2. Seafood scissors; They help but don't often get used.
Japan is known as one of the famous countries where you can eat crab in winter. Maybe it's just me but eating crab is really a hassle despite being delicious. If you have seafood scissors when you eat crab, it's going to be more convenient for you. Though they sell for 500YEN at ordinary stores, you can get them for 100YEN at a Hyakkin. It's enough. You can buy them for your family.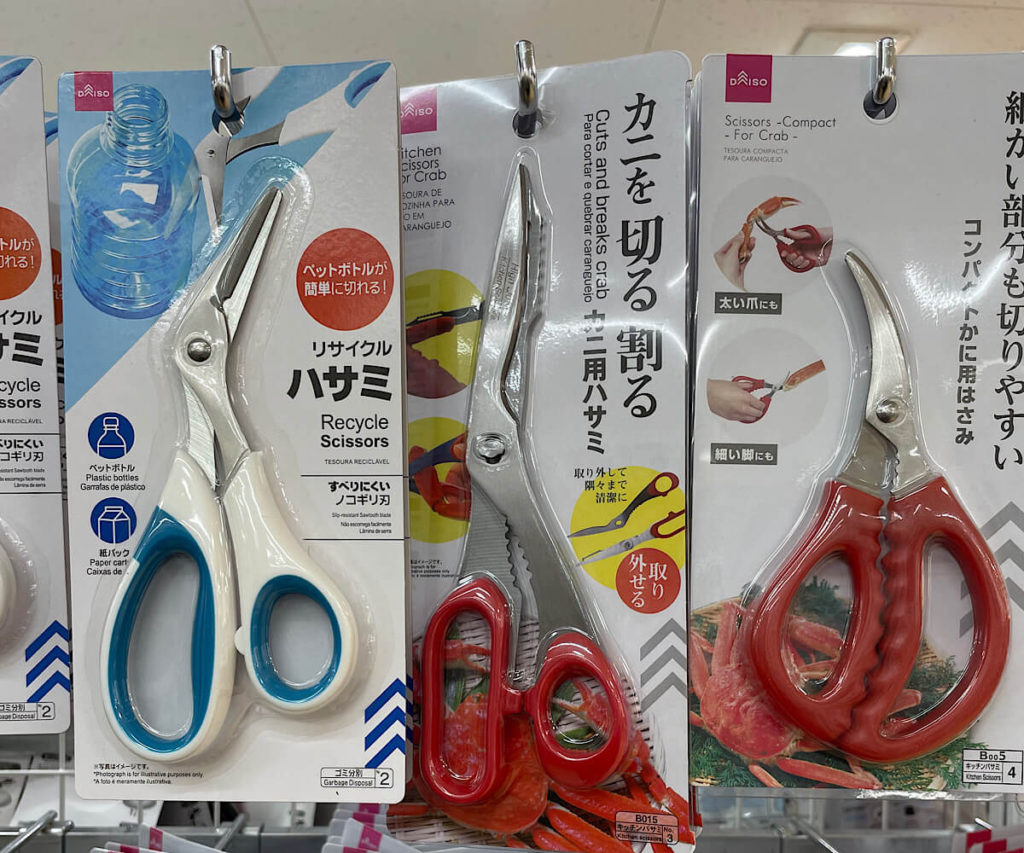 3. Ochawan; you can feel Japanese traditional taste.
Of course, it's not an authentic soup bowl with Urushi coating. Urushi is one of the traditional ways of coating which aims to protect the base wood. Actually that is imitation, and the material is plastic but no problem.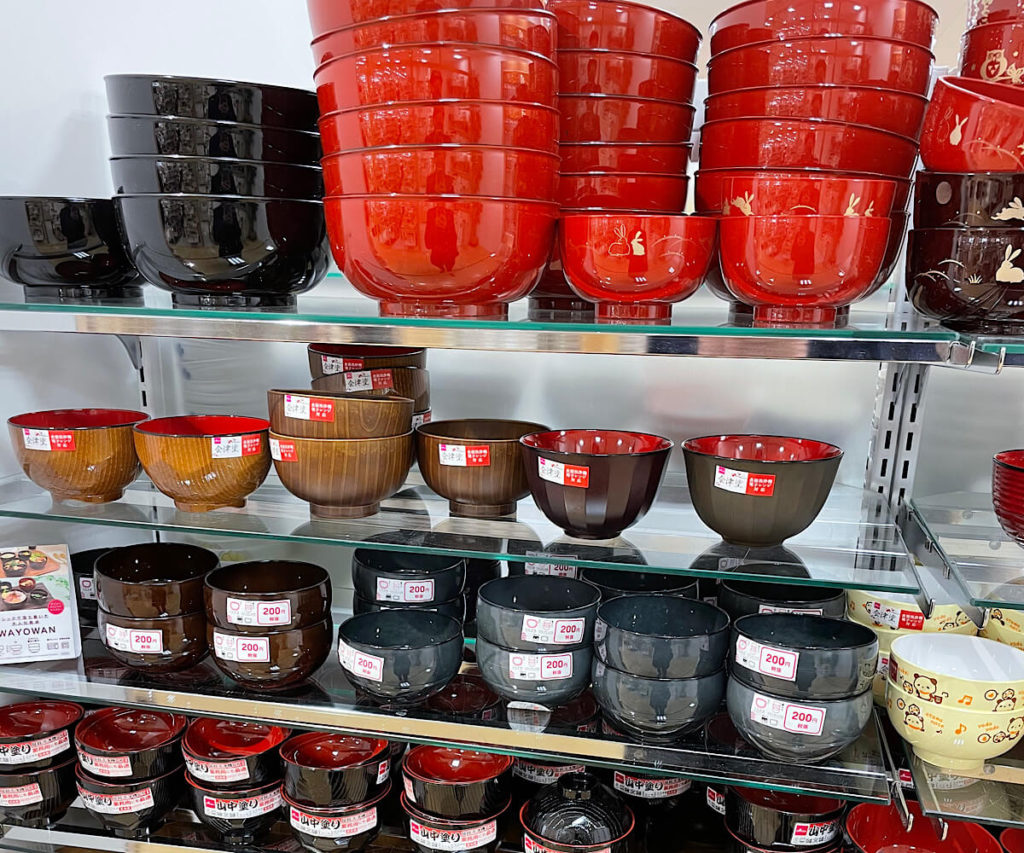 4. Laundry net
It's helpful to avoid wrinkling your shirts. There are various sizes and designs.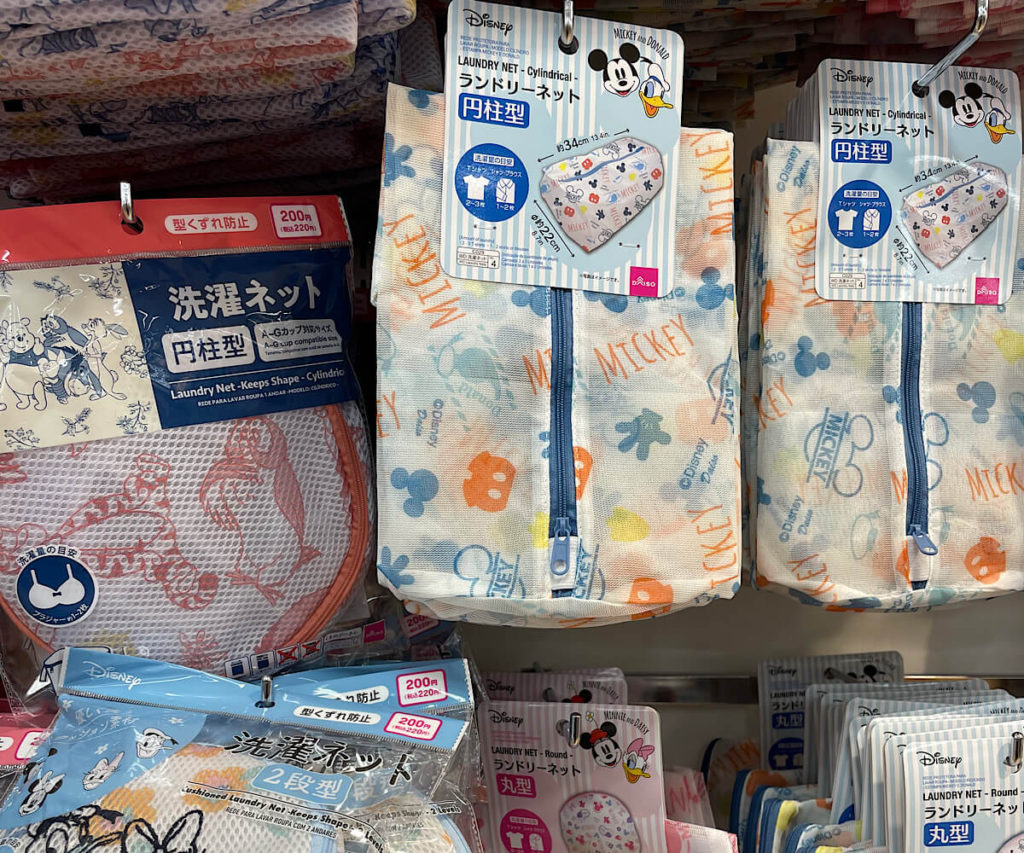 5. Bag
There are a lot of sizes, materials and shapes. Make sure to find one that you're looking for.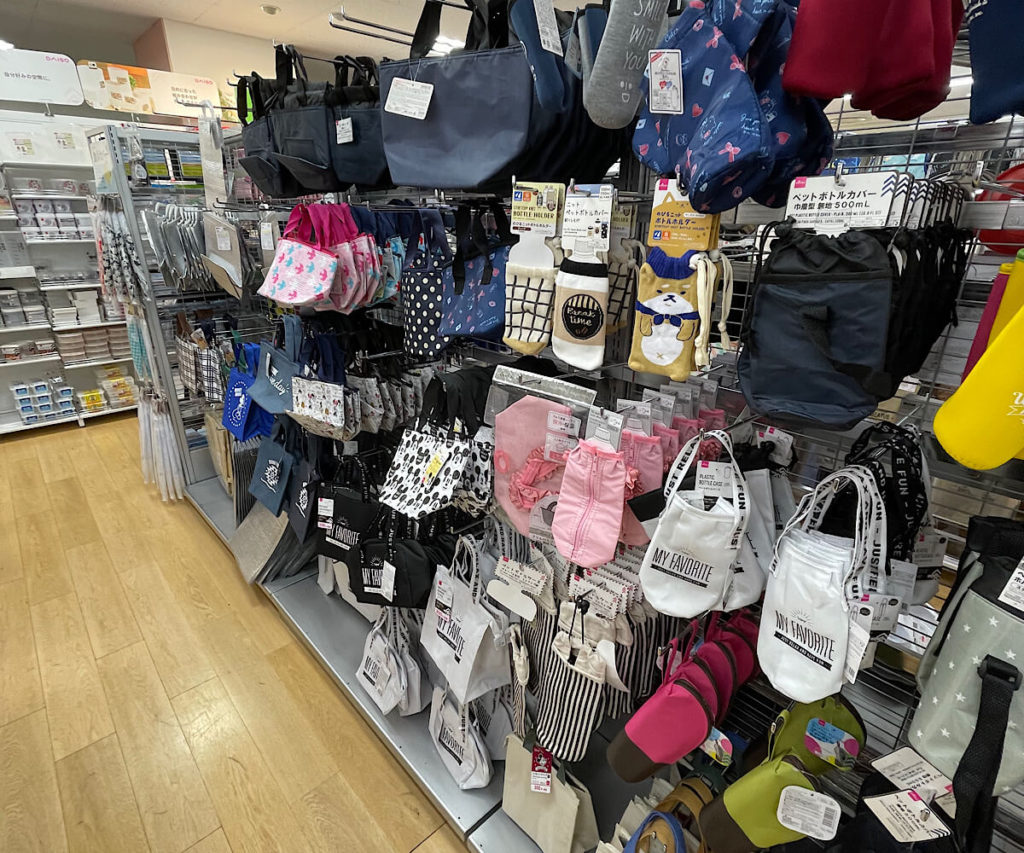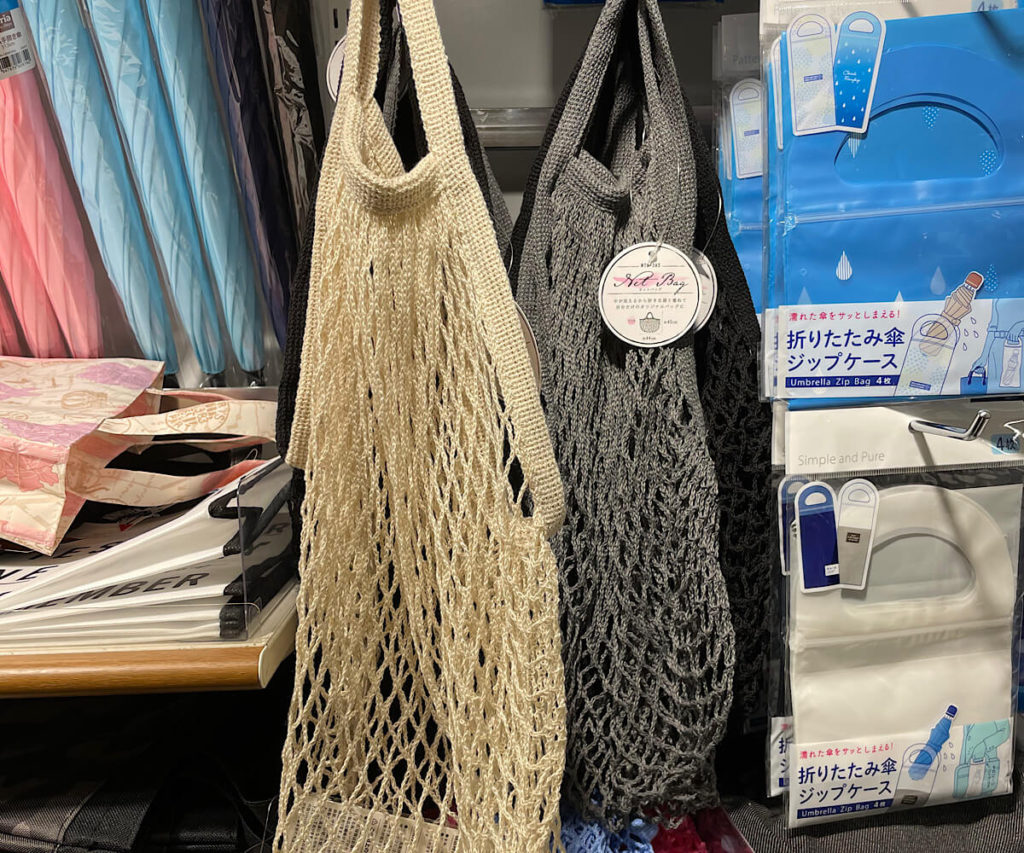 6. Bath & Toiletry items
Look at this towel! This one with antibacterial and smell coating "抗菌防臭加工" is sold for just 100YEN.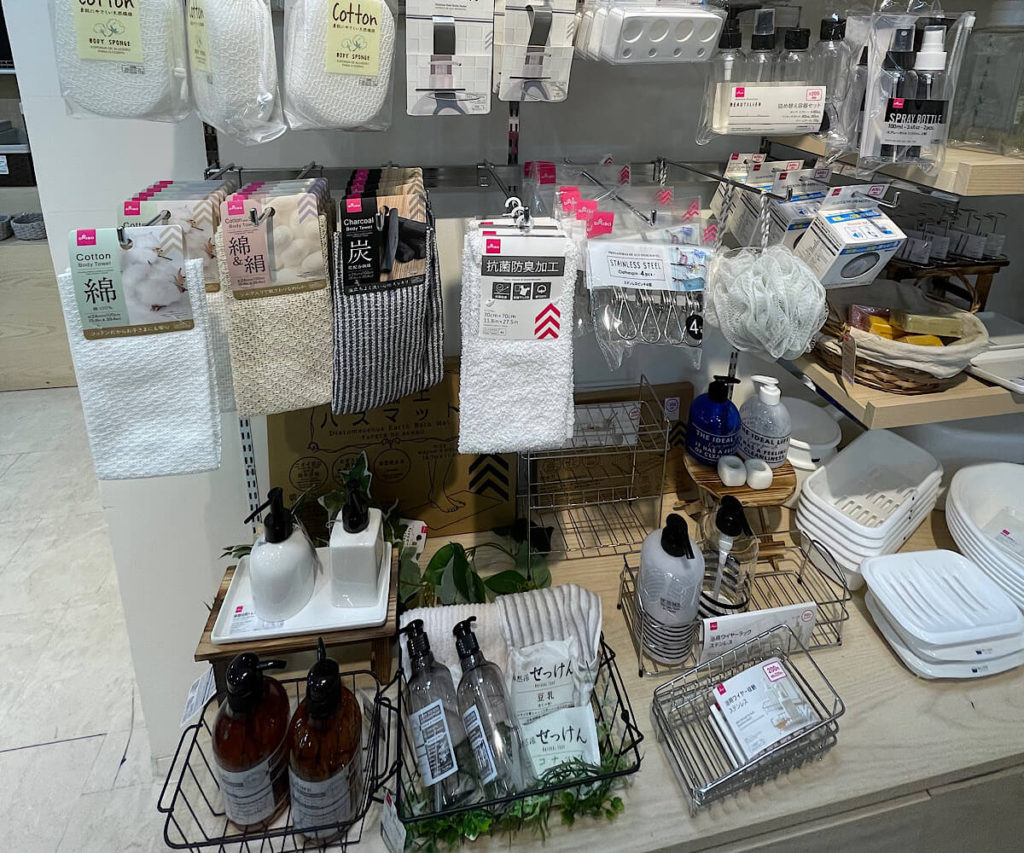 7. Tools
You don't often use them but it's going to be troublesome if you don't have them when you move to a new apartment. That's the time to go to a Hyakkin. Don't worry about that. The quality won't let you down.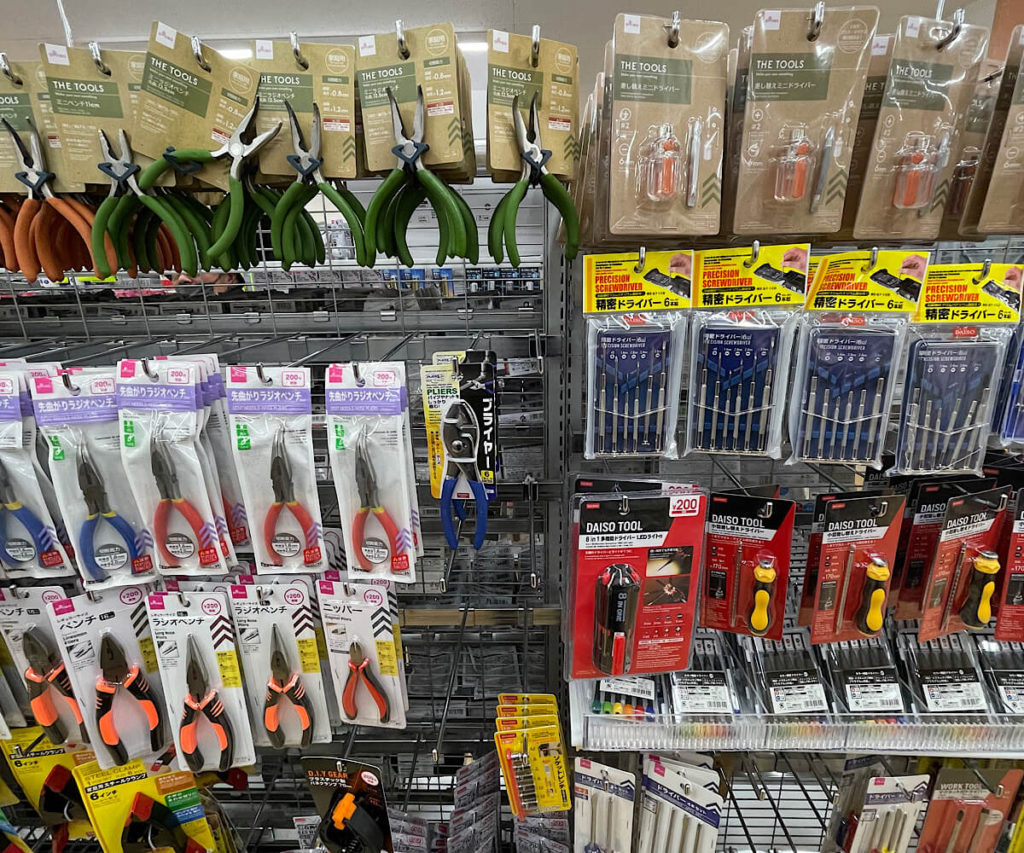 8. Batteries
As for button batteries, you can't get them for 100YEN elsewhere like a Convini.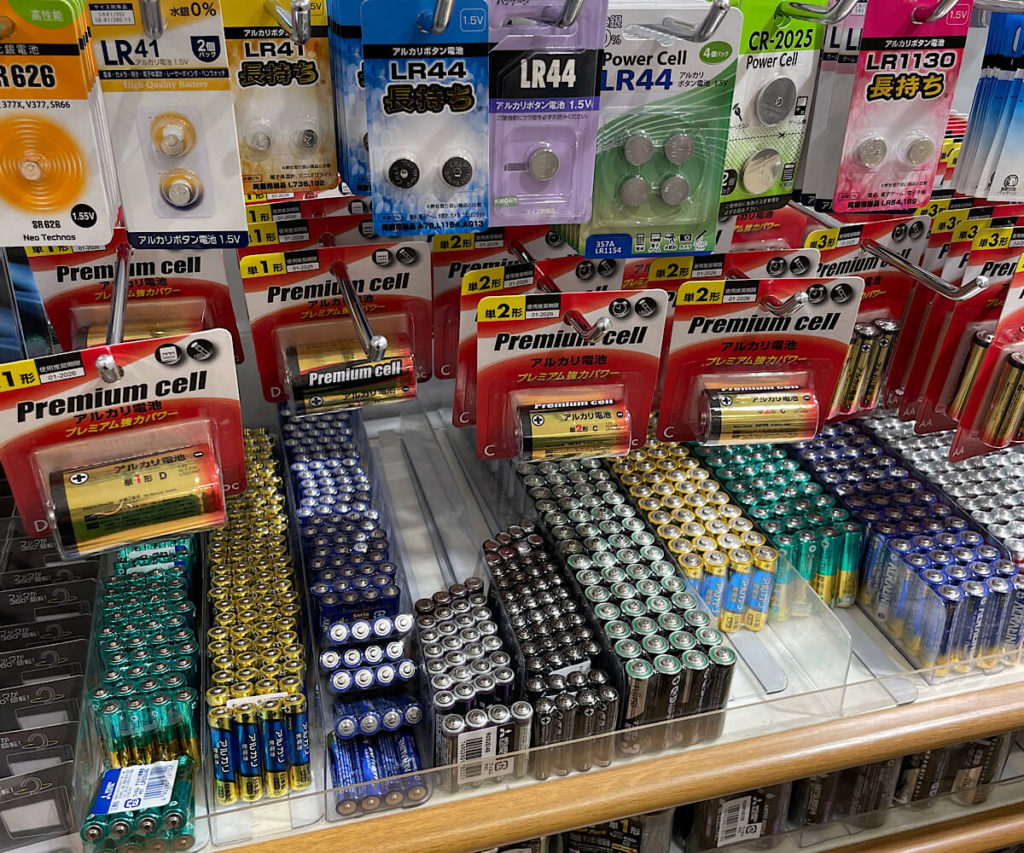 9. Innovative items
There are a lot of innovative items that make your life better and convenient. Just looking around is really fun. For example, this is a lid stand. Isn't that fun? Typical Japanese apartments have limited space so this item was invented, I'd say.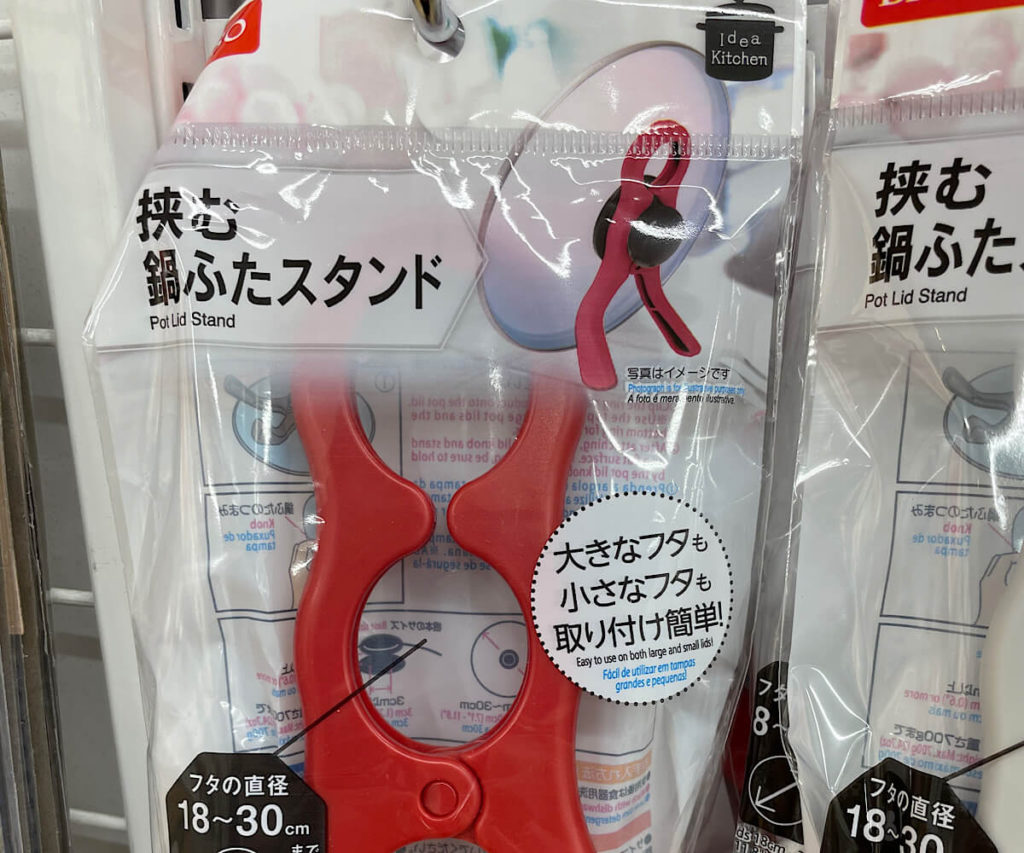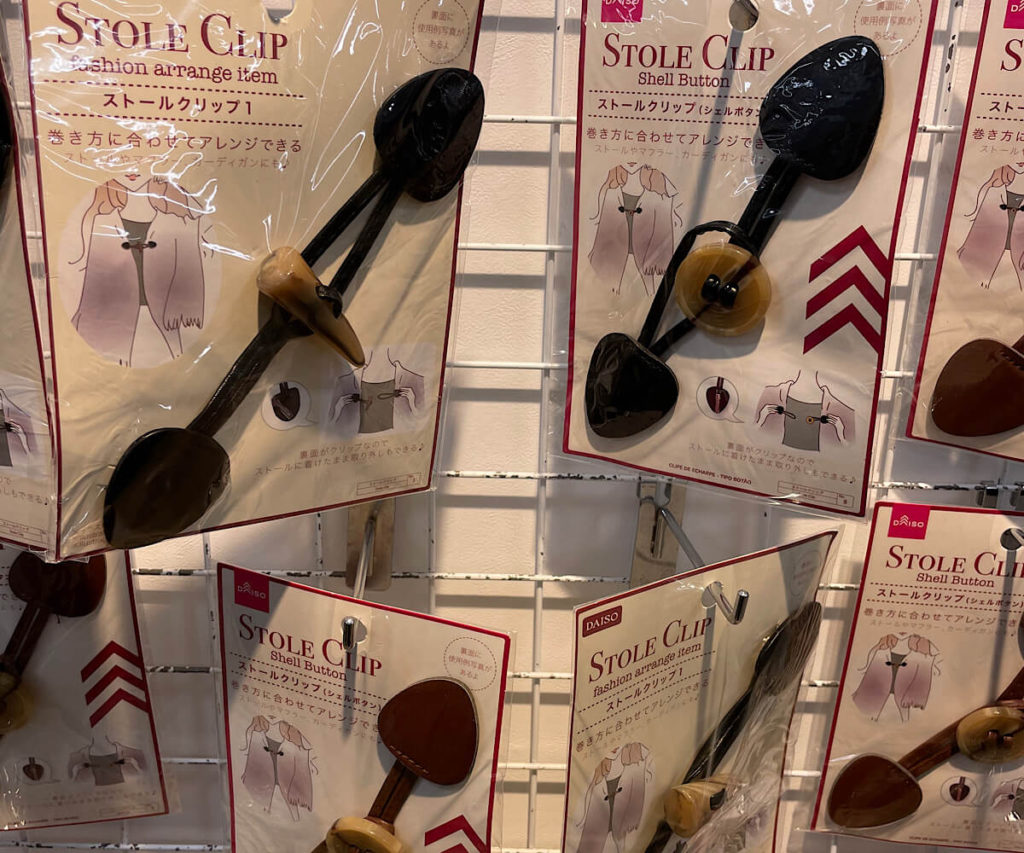 10. Go camping
It's unlikely a Hyakkin will sell a tent but you can get everything else here.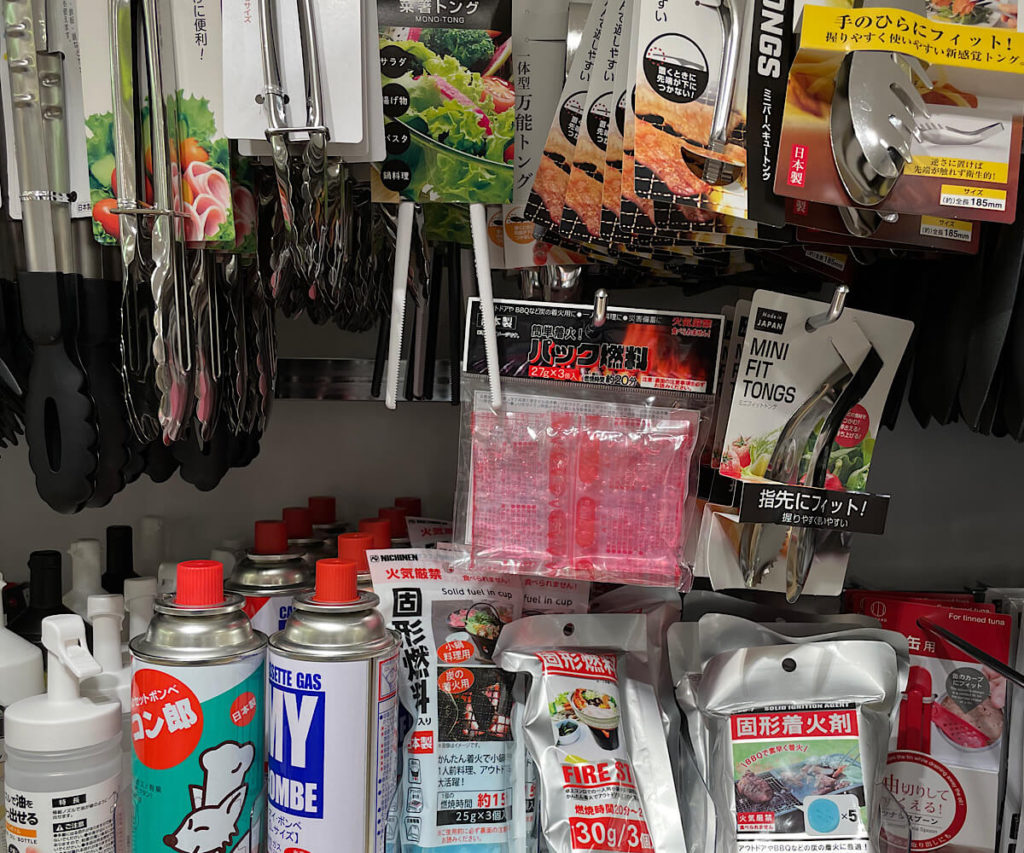 Last but not least, how about souvenirs for your friends? It seems like it's useless, this miniature of a beer case. But it is not only Kawaii but also very detailed.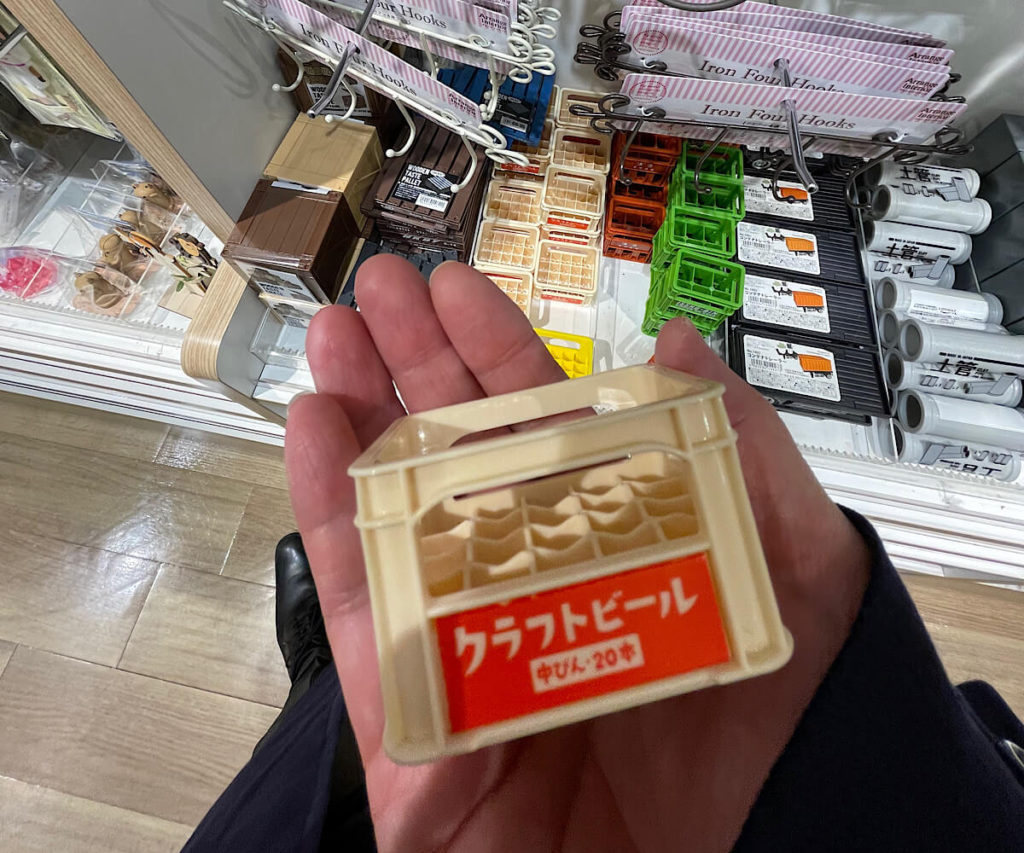 That's all for today. Why not go to a Hyakkin? I hope you'll find something valuable beyond the price. Thank you for taking the time to read my article to the end. See you!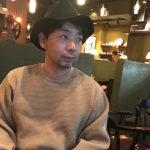 I've been working at a trading company for many years. I live in Tokyo with my wife. Love skiing, traveling, IPAs, wine , X-treme sports, fashion, and learning English and Chinese.