〜Prologue〜
Adventure World is a theme park with animals which consists of a safari, aquarium, and amusement park in Shirahama, Wakayama Prefecture. You can see animals from a short distance in a safari car, enjoy dolphin shows, and children can pet and feed animals. Wakayama is surrounded by mountains and the sea, and there are a lot of sightseeing spots and historical hot springs. You should go there at least once.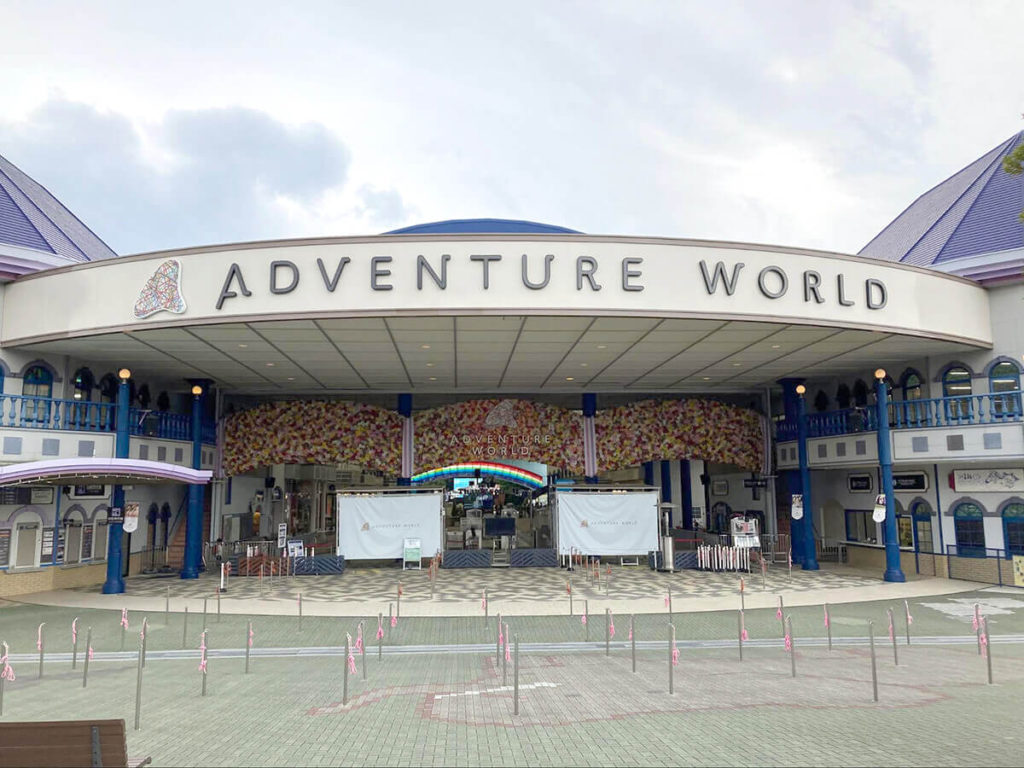 〜Main Story〜
The most popular idol is a giant panda in Adventure World. Let's focus on the incredible panda "Hama" family. The panda facility is called the "Breeding Center" and "Panda Love." It has important functions of not only being an exhibition but also having the "Chengdu Research Base of Giant Panda Breeding" Japan branch (中国成都パンダ繁殖研究基地 日本支部). China and Japan have been continuing in collaboration for panda breeding.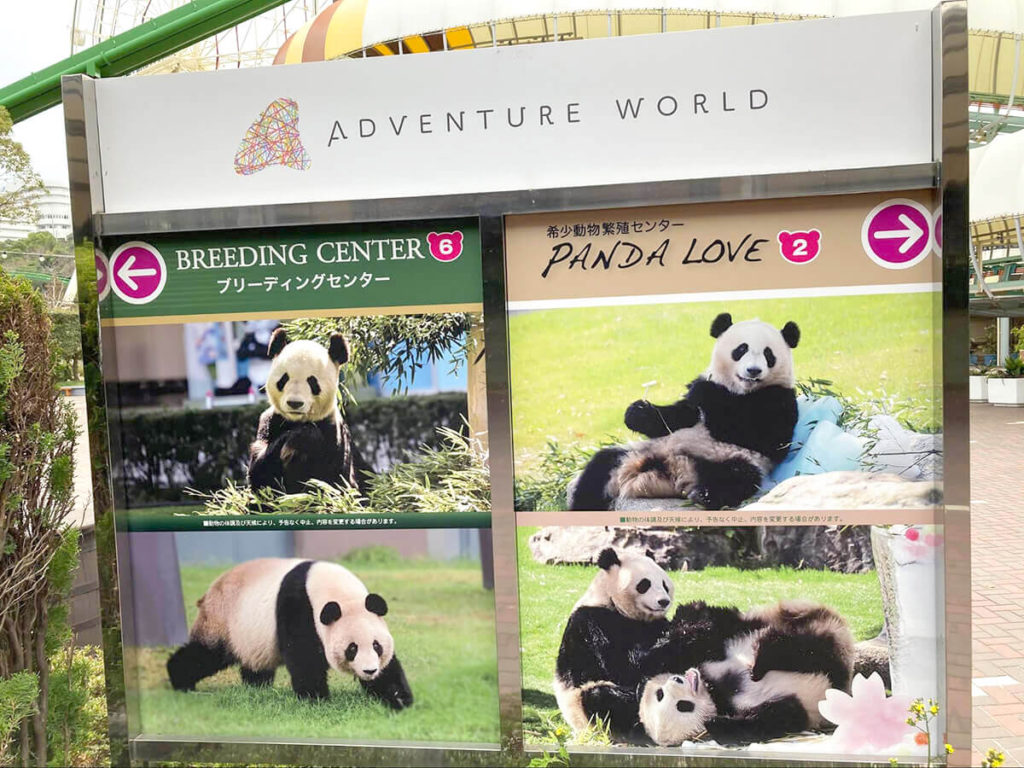 There are a total of seven pandas currently. They are under the ownership of China and must go back to China even though they were born in Japan. This breeding center has succeeded in using the DNA from Ei-mei to impregnate his partner. The remarkable thing about Ei-mei (永明) is that he is 28 years old, which would be calculated at around 80 years old in human years.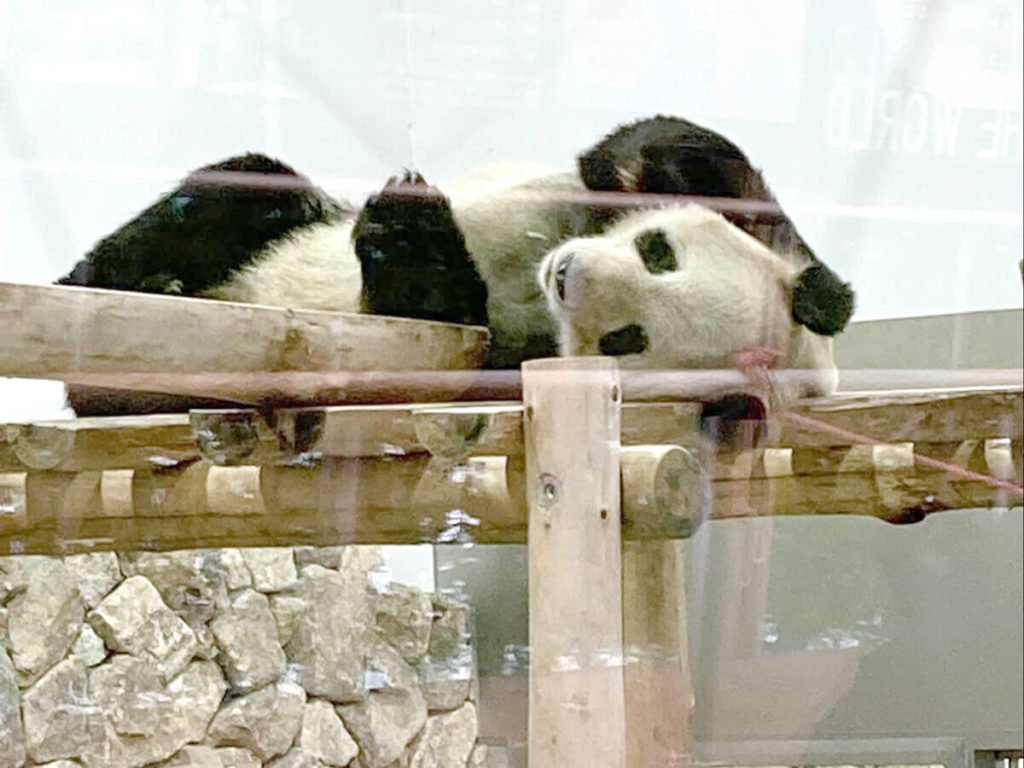 Their name comes from Shirahama's "hama.".  However, hama is originally the Japanese pronunciation of the word whereas they use the Chinese pronunciation which is "hin" when giving them a name. For example, Ei-mei's wife has the name "Rau-hin" (良浜). People might wonder why Ei-mei doesn't have a name ending with "〜hin". The answer is simply that he was born in China and brought to Japan at the age of two.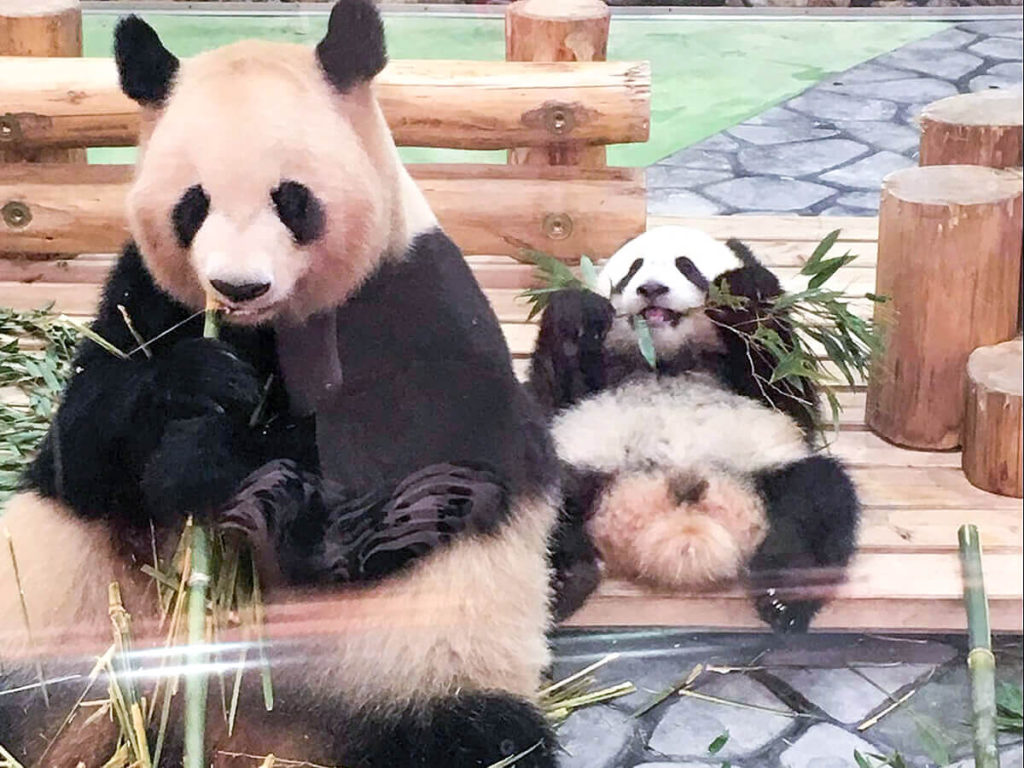 The family story goes on. The father Ei-mei had six cubs with his late wife Mei-mei and nine cubs with Mei-mei's daughter Rau-hin. He might be good at treating women, and some might call him a gentleman. The mother Rau-hin is experienced in caring for babies. She must be motherly and graceful. They live with five daughters since the others were sent back to China already. Six-year-old twins Ou-hin (桜浜) and To-hin (桃浜) get along well and they have a strong bond. Four-year-old Yui-hin (結浜) is a lively girl, and one of her advantages is her pointed head. Two-year-old Sai-hin (彩浜) is still a baby, and she always follows staff everywhere.
To everyone's delight, a new baby girl was born on November 22 in 2020. Her name is Fu-hin (楓浜.), which was decided by the public. She's growing so fast everyday as well as her older sisters. Everyone is different, everyone is special.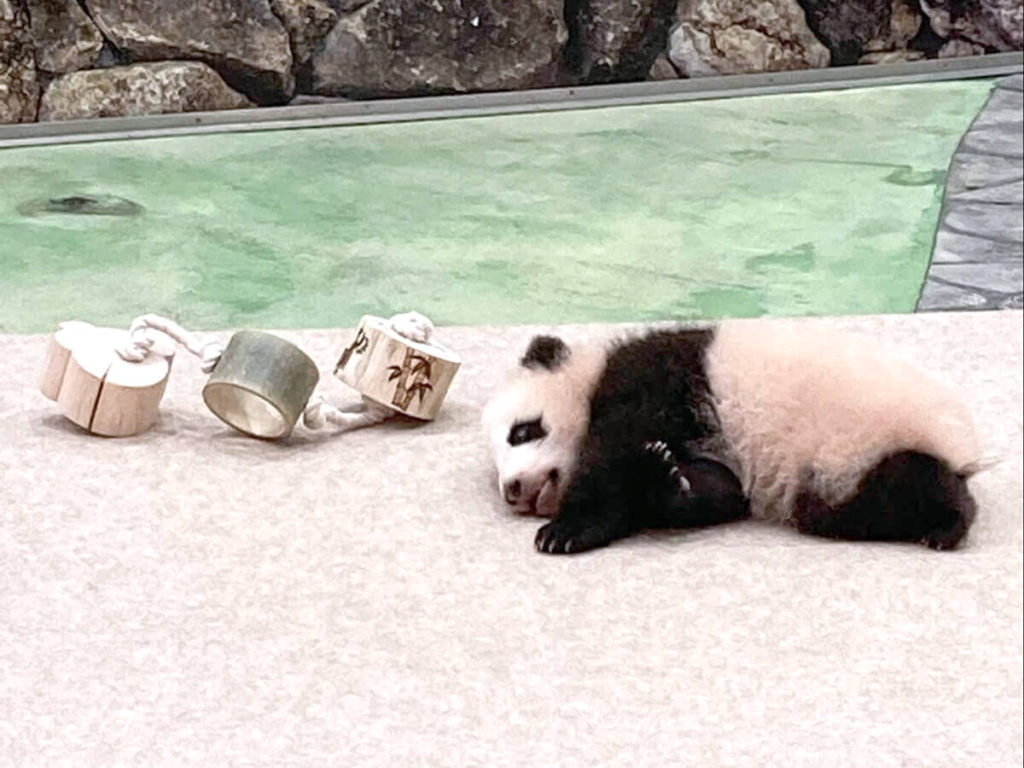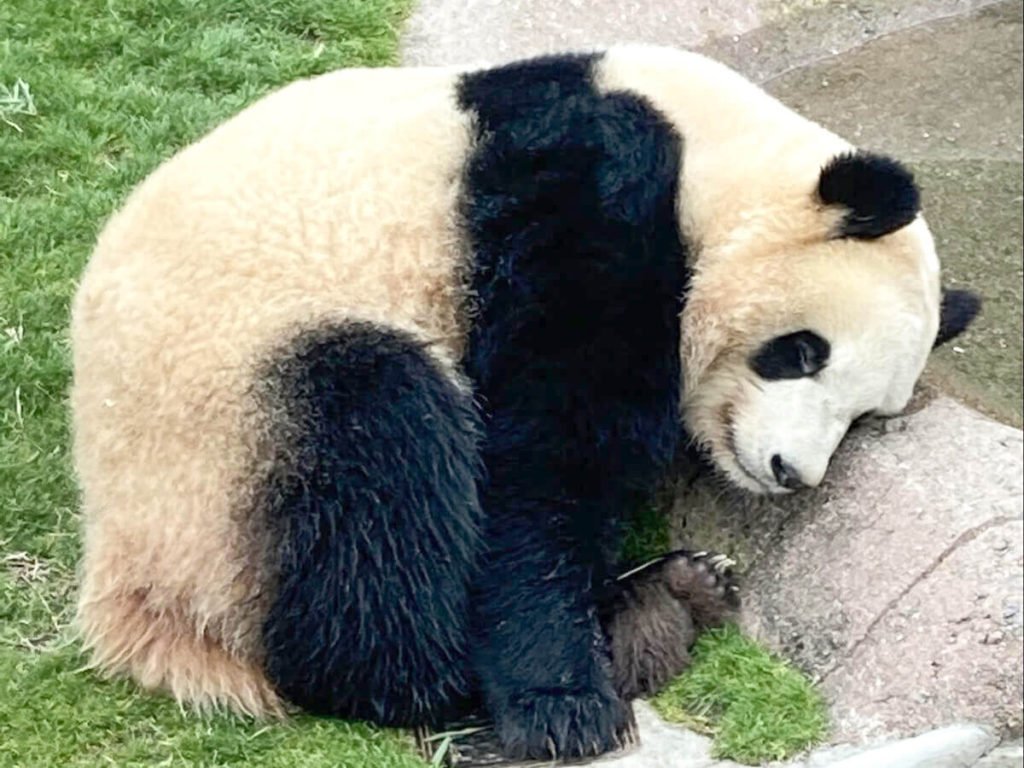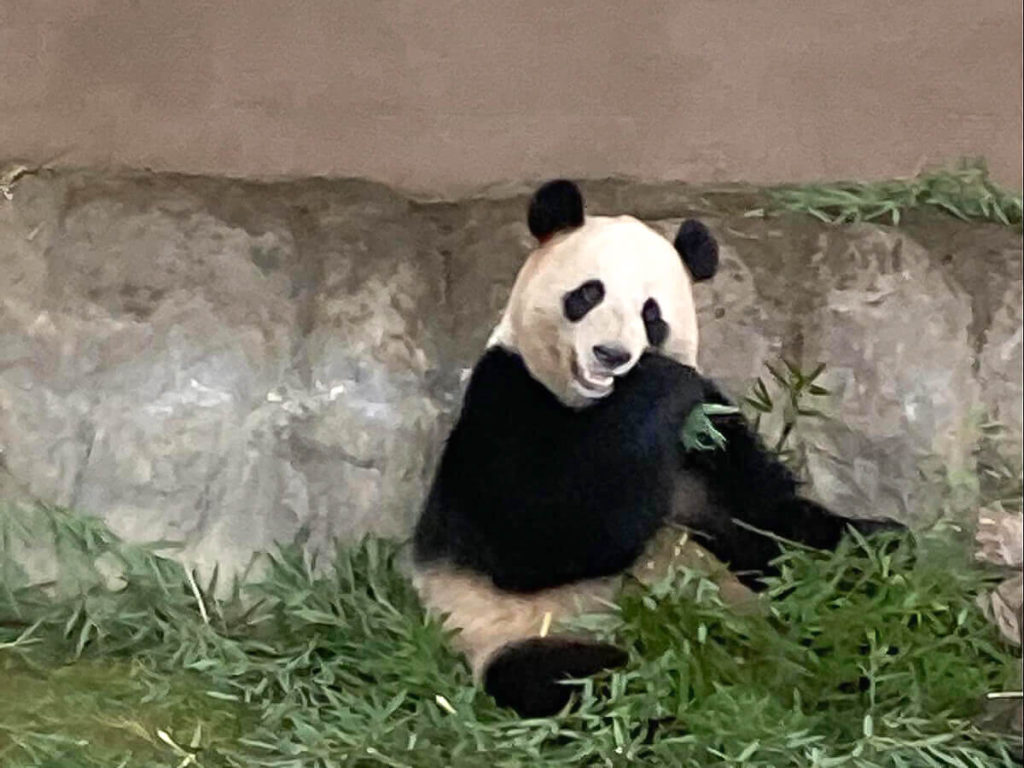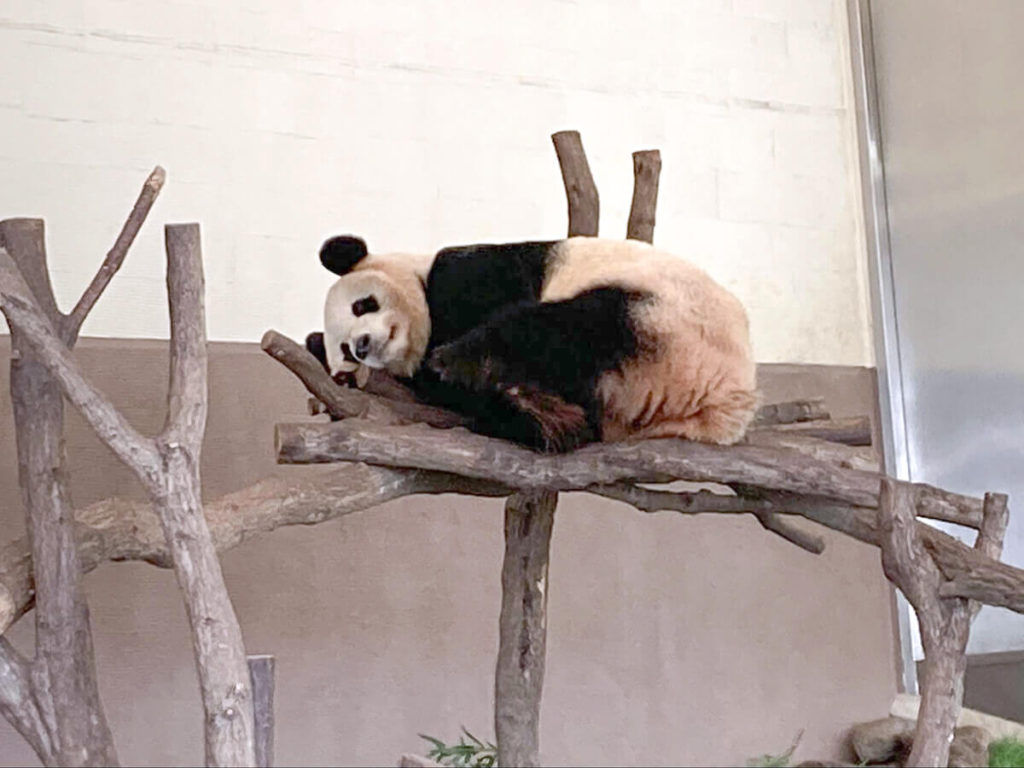 What caused them to be blessed with so many children? That's because they're a healthy, prolific, and particularly well-matched couple.It's being said that the climate there suits them very well and led to an abundance of bamboo as their main food. You don't get tired of looking at them and feel much better.
〜Epilogue〜
On a personal note, I've been there to see pandas several times before. What impressed me most was their parenting. The mother and baby live together for one year. After that the baby has to be independent from their mother and stand on their own feet. Don't miss a precious opportunity to see the bonding between the mother and baby.
I also saw Ei-mei make a love call to Rau-hin on the other side of the wall. She ran up to him to return his affections. I thought they love each other deeply and that they want to live together at all times. I hope they stay around for a long time until they have to go back to China one day.
Their family history will be continued, and life goes on forever.
I appreciate all zoo staff in charge of pandas since this story hasn't worked without their efforts.
〜Bonus〜
♡The princess of Kobe (神戸のお嬢様)
Let me introduce the most beautiful panda in Japan. Her name is "Tang-Tang" (旦旦) and she lives in Kobe Oji Zoo.
What makes her so unique is that she was born with smaller sized hands and feet. She always acts like a princess. For example, she eats only tender young bamboo. Zoo staff grow bamboo in the backyard all year round as if they are her servants.
She is supposed to go back to her country soon. People living in Kobe will miss her. Farewell, Tang-Tang! Goodbye for good.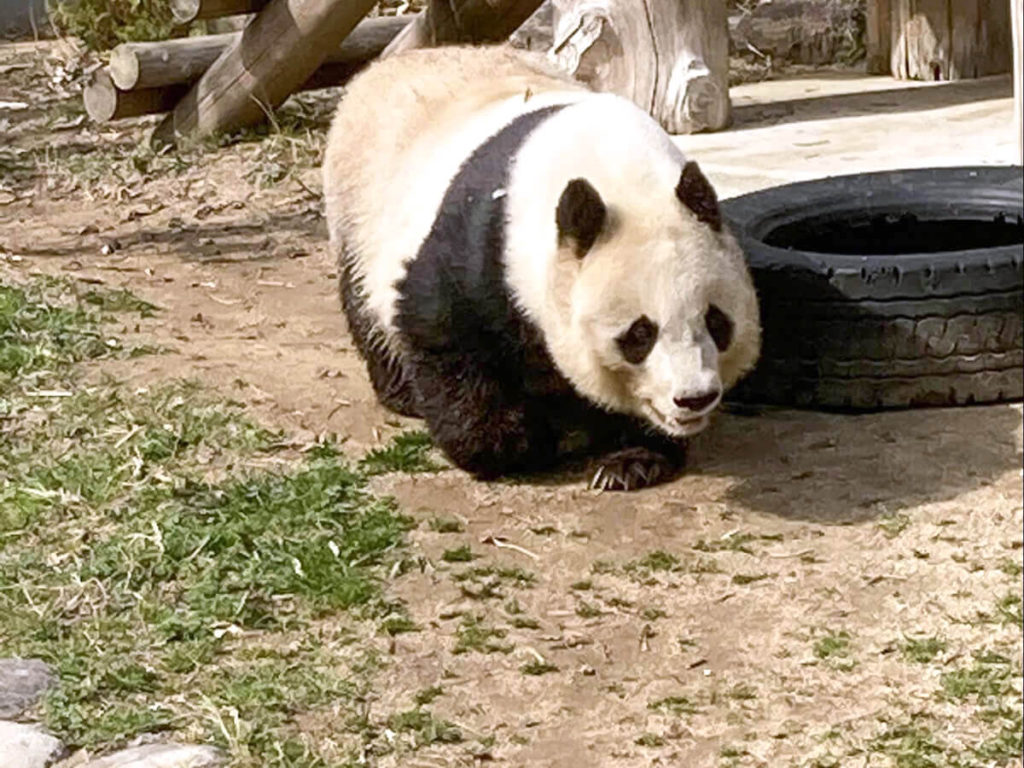 ☆The icon of Ueno Zoo
As everyone knows, there lives the father "Lee-Lee" (力力), mother "Shin-Shin" (真真), and their daughter "Shan-Shan" (香香). Ueno Zoo is a well-known place where pandas came for the first time in 1972. It used to be really popular throughout Japan. The pandas living in Ueno have been amusing people with their adorable forms.
Shan-Shan is also supposed to be sent to China in the near future, and it makes everyone sad to think she's leaving but her next stage will be bright without fail. Apparently, when Lee-Lee and Shin-Shin come into season, we can't help but to expect a new baby.
They intend to inscribe a new page in history.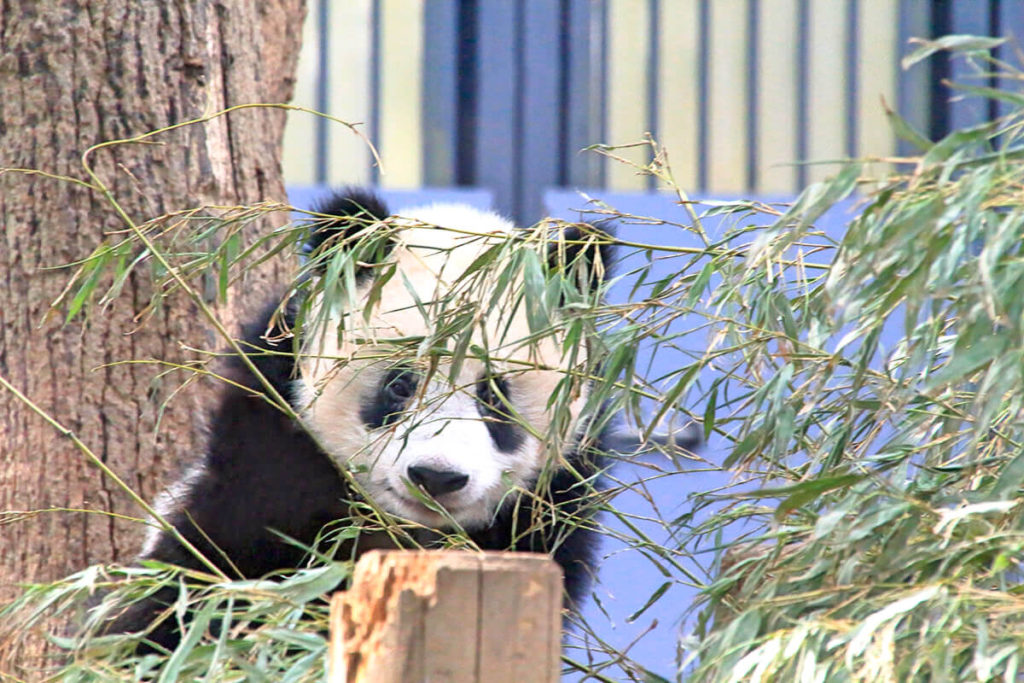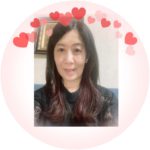 Brand Ambassador of kyoto Denim company, Kimono dresser, Japanese flower arrangement instructor I was born and raised in Osaka, I know this area like my backyard. I'd like to introduce Japanese culture and good points to someone from overseas. That'why I study English every day. Please feel free to ask me if you need anything.