Japan is one of the world's leading maritime nations and is blessed with abundant marine resources. The Japanese have benefited from marine resources and have eaten various marine products since ancient times. These marine products are caught by various methods in various parts of Japan, and the aquaculture industry is thriving from the viewpoint of a stable supply and sustainable development as well. According to the Fisheries Agency, the self-sufficiency rate of fisheries in Japan is 56% as of 2019 (The peak rate was once 113%). Today, I would like to write a second article about fish producing areas.
A region famous for producing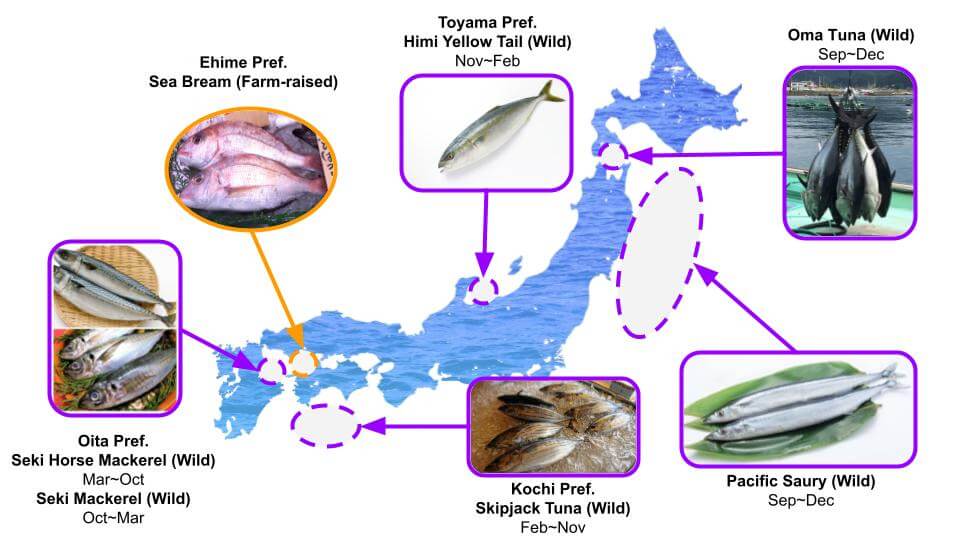 I would like to introduce you to six famous production areas including Wild or Farm-raised fish. I have taken the liberty of choosing them based on my sole opinion.
1. Oma tuna (Maguro) – Wild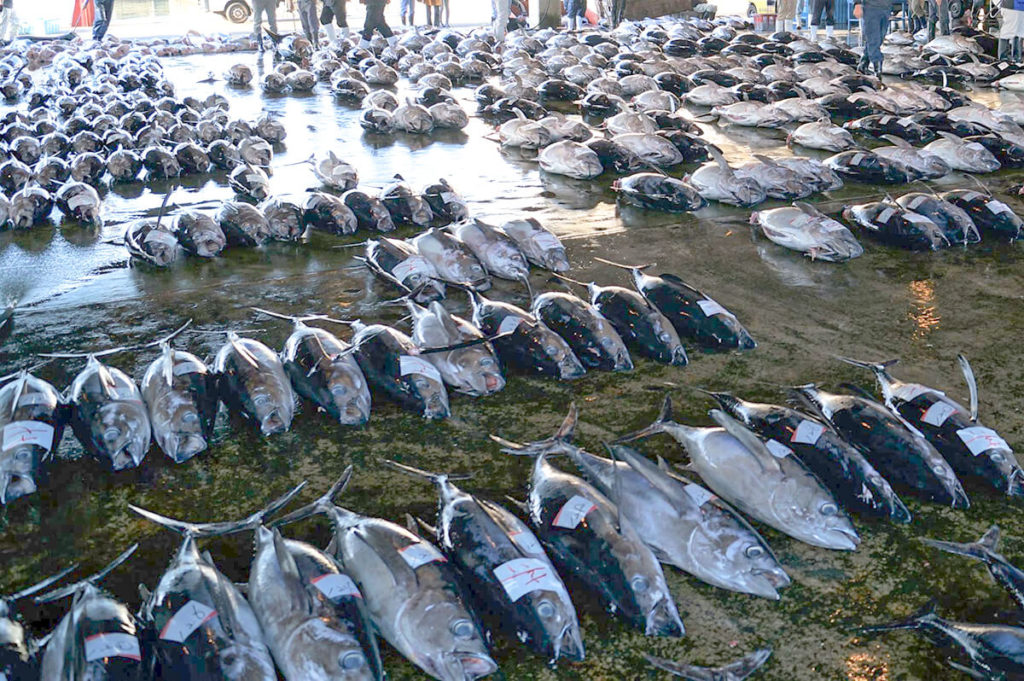 Oma tuna is bluefin tuna, and it is a precious marine resource. It is also delicious, and it is sold at a high price. As you may know, Oma tuna is sold at the highest price at the first auction of every year. The reason why it is expensive is that it is auctioned at the beginning of the year, so the winning bid tends to act as a lucky charm for the economy and business prosperity. The list below shows the auction price history. The highest winning bid in history was about $3.1 million that was made in 2019. It may make you think of crazy prices. Please try to eat oma tuna when you come to Japan.
Auction price history
| | | | | |
| --- | --- | --- | --- | --- |
| Year | Weight(Kg) | Winning bid(Yen) | Winning bid(US$) *1 | Histricalranking |
| 2021 | 208 | 20,840,000 | 196,603 | 7 |
| 2020 | 276 | 193,200,000 | 1,822,641 | 2 |
| 2019 | 278 | 333,360,000 | 3,144,905 | 1 |
| 2018 | 190 | 30,400,000 | 286.792 | 6 |
| 2017 | 212 | 74,200,000 | 700,000 | 4 |
| 2016 | 200 | 14,000,000 | 132,075 | 11 |
| 2015 | 180 | 4,510,000 | 42,547 | 16 |
| 2014 | 168 | 6,720,000 | 63,396 | 13 |
| 2013 | 222 | 155,400,000 | 1,466,037 | 3 |
| 2012 | 269 | 56,490,000 | 532,924 | 5 |
*1 USD/JPY: 106 Yen
2. Pacific saury (Sanma) – Wild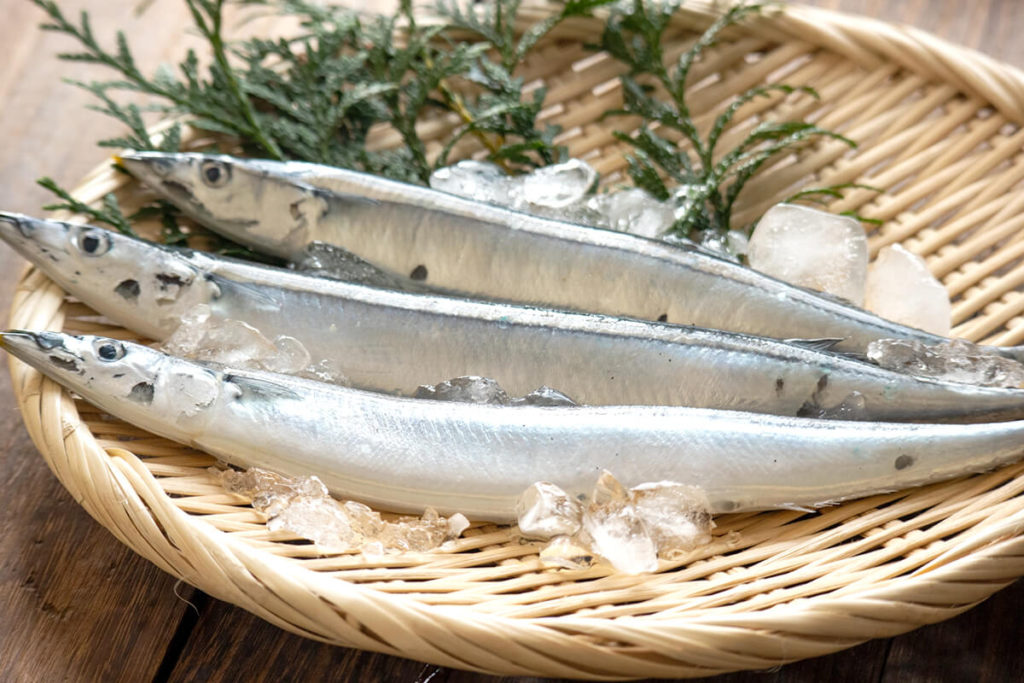 Pacific saury is one of the representative fishes of the taste of autumn, and it is very tasty with a unique flavor and fat. A typical way to eat it is grilled with salt. It is one of the fish that you definitely want to eat when you go to Japan. However, the demand for Pacific saury is increasing worldwide, and the catch is decreasing due to overfishing, and the price is rising.
3. Skipjack Tuna (Katsuo) – Wild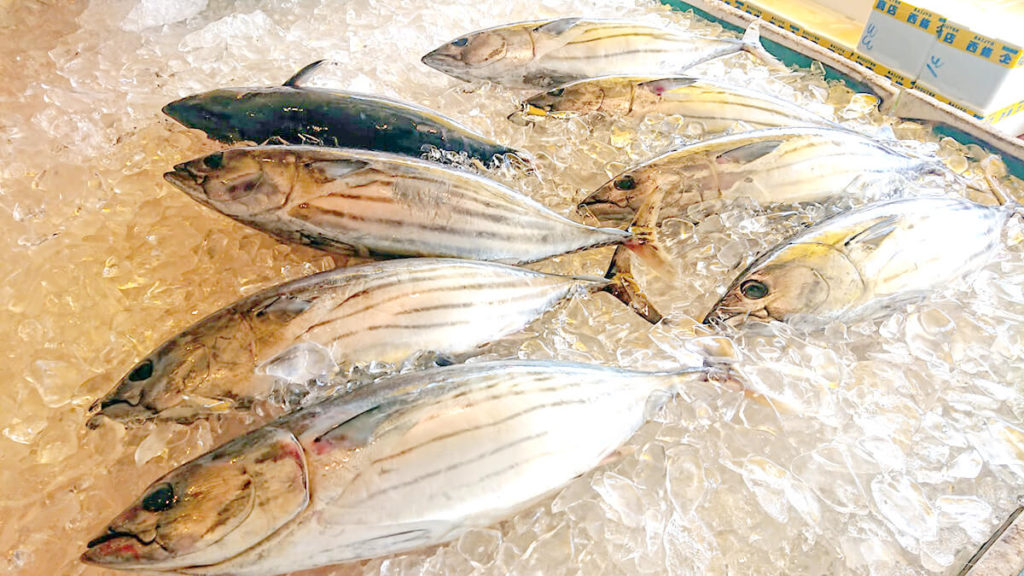 Skipjack Tuna is a raw material for dried bonito, which is one of the typical seasonings in Japan, and is an umami ingredient. The typical way to eat it is as sashimi, but "Katsuo Tataki" is even more delicious. "Katsuo Tataki" is a typical way of eating it in Kochi prefecture, and the surface of the bonito is baked with straw. It is also a dish that you definitely want to eat when you visit Kochi prefecture.
4. Horse mackerel (Seki Aji) – Wild / Mackerel (Seki Saba) – Wild

Seki Aji / Seki Saba are horse mackerel and mackerel caught in the Hoyo Strait and landed in Saganoseki, Oita Prefecture, known as a luxury brand of marine products. Since they are headhunted, they are not damaged, very fresh and very tasty as well.
5. Sea bream (Madai) – Farm-raised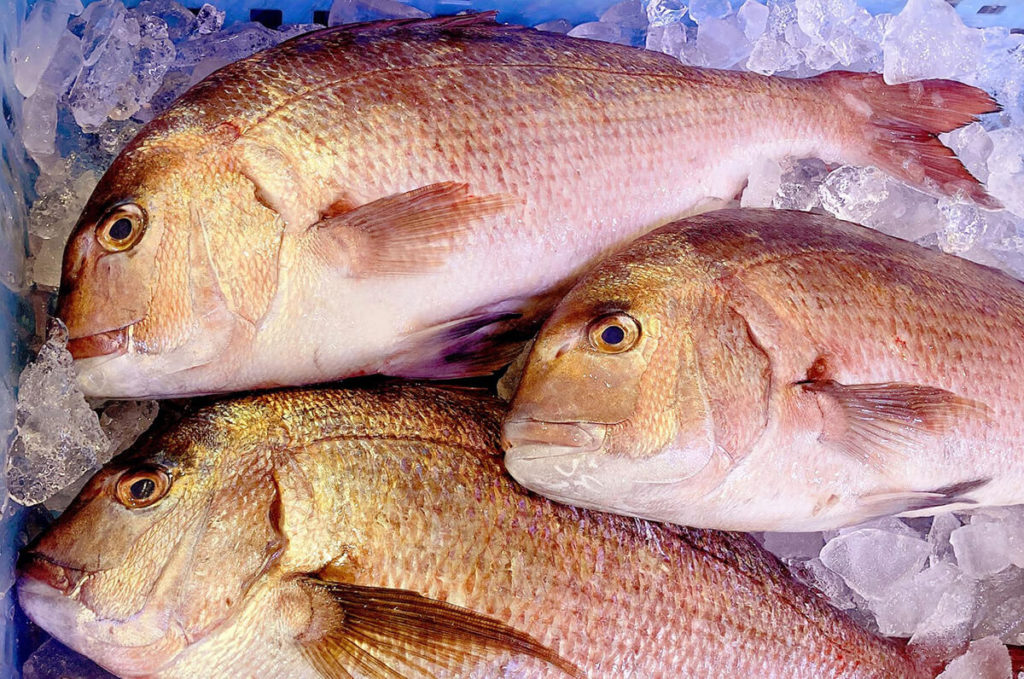 Sea bream is the most popular fish in Japan. It has been prized for a long time, and it is eaten at seasonal events. Therefore, it is actively produced in the aquaculture industry, and the number of Sea bream produced is No. 1 in Japan and the most are produced in Ehime prefecture.
6. Yellowtail (Himi Kanburi) – Wild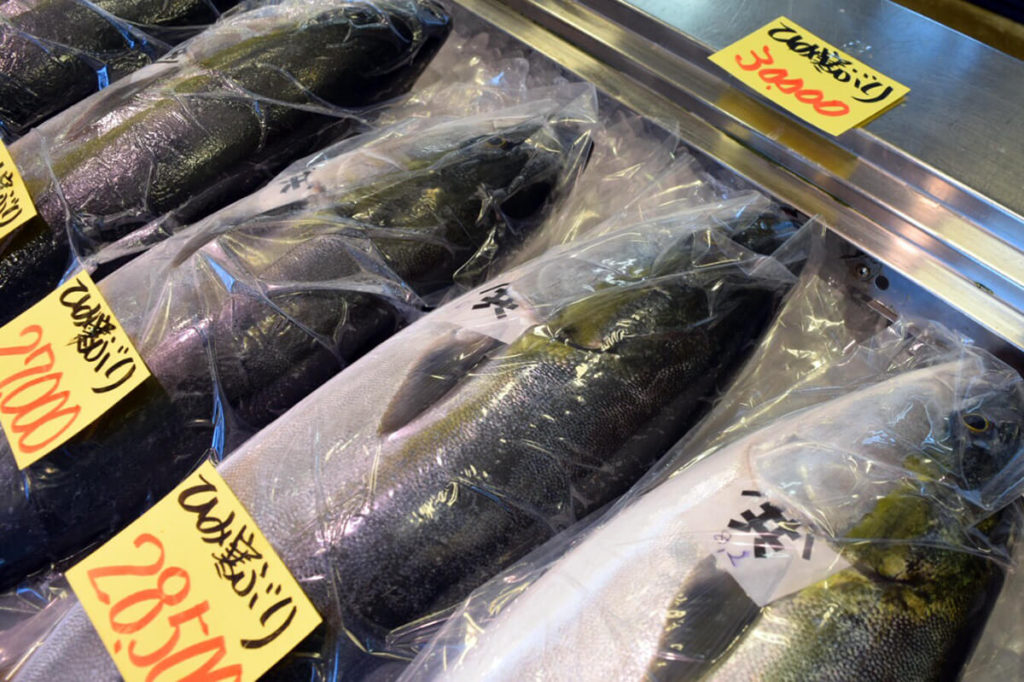 Yellowtail is a taste that represents the Sea of Japan in winter. Among them, yellowtail landed in the sea near Himi City, which is located in the center of Toyama Bay, are called "Himi Kanburi" and are very famous. In preparation for spawning, Himi Kanburi have stored so much fat for extra energy, they are very tasty. It can be eaten not only as sashimi but also in various dishes such as salt-grilled and shabu-shabu.
Wonderful Japan Fishery

Today, I introduced just six famous production areas. There are 2, 886* fishing harbors in Japan and over 4 million tonnes of fish are landed at those harbors every year. High quality fish are produced due to the development of aquaculture technology. As you may know, Kinki University has succeeded in full-life cycle aquaculture of bluefin tuna, and the high level of Japanese aquaculture technology has attracted worldwide attention. Due to Japan's advanced fishing industry, we can always eat fresh fish. Eating fish from all over Japan may be one of the pleasures of traveling to Japan.
*As of 2016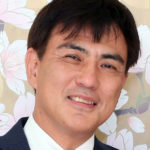 I am a hardcore fisherman from Osaka in Japan. I usually go fishing every weekend throughout the year. I want you to know about the wonderful fish culture in Japan from this article. And I would also be grateful if you would take an opportunity to come to Japan.
From one fishing lover.