I bet everyone knows that Häagen-Dazs is a popular ice cream brand worldwide. It is originally from the USA, but did you know there are 40 original flavors made in Japan? Today, let me tell you about my favorite flavor, GREEN TEA!
The origin of "Häagen-Dazs"
In 1961, the founder, Reuben Mattus, launched his business in New York with the motto, "Dedicated to Perfection." The name "Häagen" is taken from Copenhagen, Denmark because of the country's image as an industrious nation. It was paired with a fun word, "Dazs."  Surprisingly, this is a made up word!
In 1984, Häagen-Dazs Japan opened its first shop in Aoyama, Tokyo. I heard there was a long queue in front of the shop, and it was a hot topic at that time. Unfortunately, the last shop in Urayasu went out of business in 2013. Now we can enjoy it only at supermarkets, convenience stores, and so on.
Do you know the fact that there are only 4 Häagen-Dazs factories in the world? New Jersey and California in the USA, as well as one in France, and one in Gunma, Japan!!
Let's see the green tea flavor made in Japan!!
GREEN TEA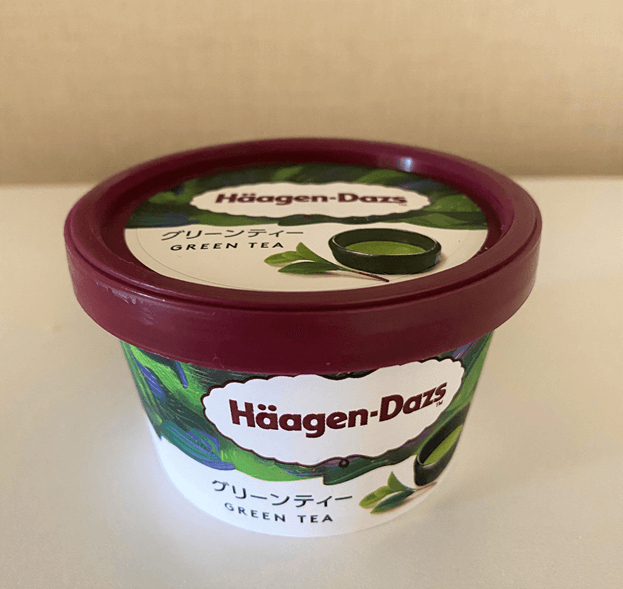 Let me share the birth story of GREEN TEA ice cream. This is the first flavor which was made in Japan. In 1996, it was finally released after 7 years of development. Once you open the lid, you can't take your eyes off the deep beautiful green. They use highly selected matcha which is entirely domestically produced. Compared to the American variety, the color and the taste are different. You can enjoy Japanese GREEN TEA only in Japan.
Decorations ~matcha chocolate cookie~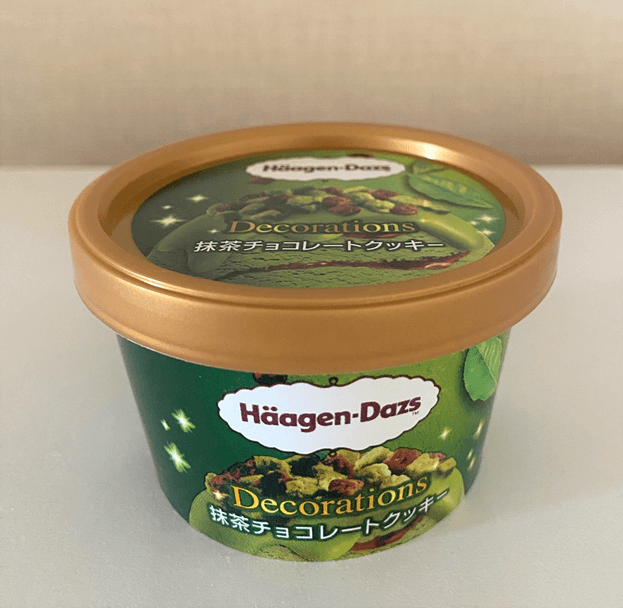 This flavor came out on March 23, 2021. Let's open it! As the name "Decorations" suggests, it seems like Christmas decorations. You might shout in glee when you see the inside of the cup filled with the decorations. What are these? They are matcha and cocoa cookies!! Under these scrumptious decorations, you can see matcha ice cream with chocolate sauce. The crunchy cookies and rich ice cream are the best combination!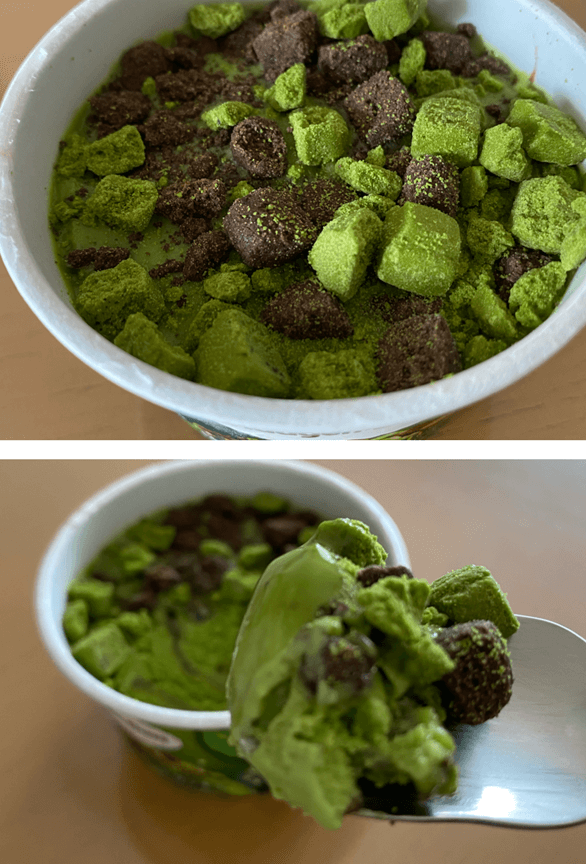 MATCHA CROQUANT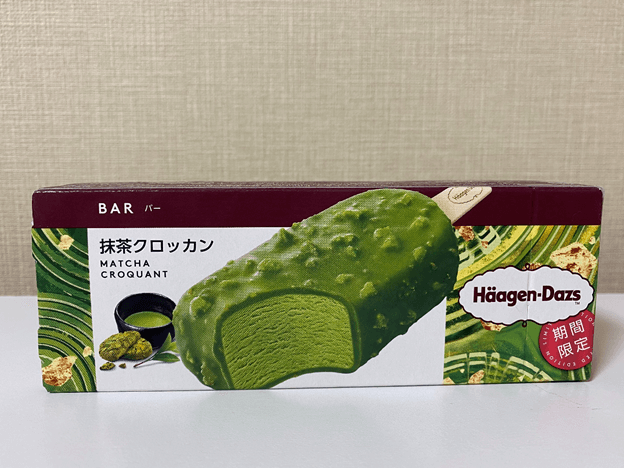 Have you ever tried this type of Häagen-Dazs? This was released on March 9, 2021 as one of their "BAR" series. "Croquant" is a French word and it means "crunchy." Matcha ice cream is covered with matcha chocolate and equally croquant matcha cookies. You can enjoy the rich umami flavor of matcha from the first bite to the last.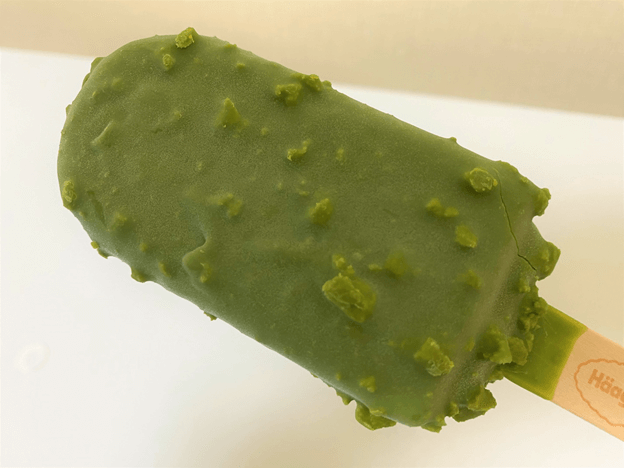 COOKIES & GREEN TEA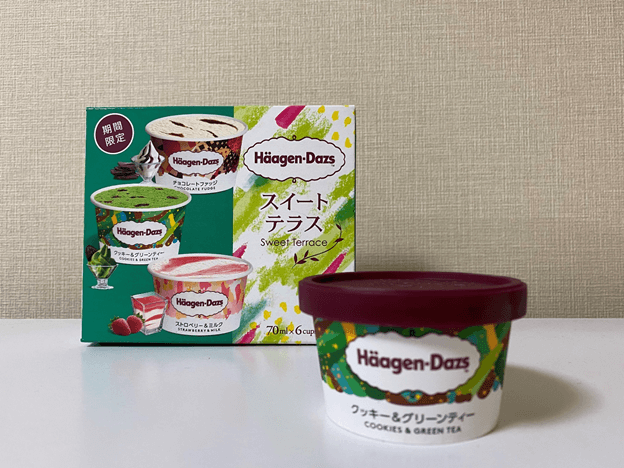 If you want to try COOKIES & GREEN TEA, please get this new assorted box. This cup is smaller and contains only 70ml. I think it's the best size for a dessert after meals. At first, it doesn't seem there're many cookies, but once you scoop it, you can enjoy the great pairing of cocoa cookies and matcha ice cream.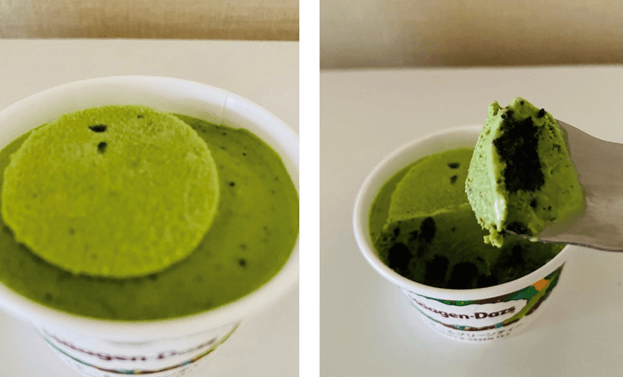 Last of all…
Actually, I used to be a part time worker at the factory in Japan just around the time when matcha flavor was born. I'm happy to write about the green tea flavor as I am one of the biggest fans of Häagen-Dazs. Häagen-Dazs has kept on creating new flavors, and most of the flavors I wrote about here are seasonal limited items. You never know which flavor you will be able to find when you visit Japan. I hope you can taste whichever matcha is available at that time. Enjoy only Japanese flavors!!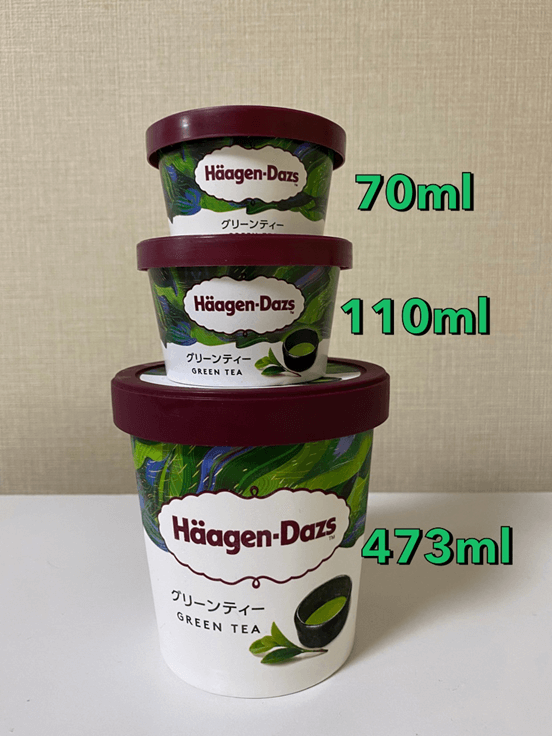 Häagen-Dazs
https://www.haagen-dazs.co.jp/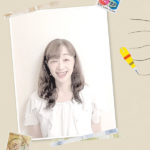 Working for an English language school. My source of energy is our students' smiles full of curiosity. I love visiting my friends in and outside of Japan.