I'm big on ekiben. It's not just because they taste good, but because they are associated with my memories of fun trips with my family, and make me feel nostalgic and excited. Of course, regular bentos (boxed lunches) also taste good, but ekiben are a special treat for me and make the time I spend on trains to my destination worthwhile. Today I'd like to share some of what I think is attractive about ekiben.
1. What's ekiben(駅弁)?
Ekiben is short for "ekiuribento(駅売り弁当)". They were originally sold at train stations and on trains, mainly for railroad passengers. However, since the 1950s, department stores in Tokyo, Osaka and other cities have started to hold large events where people can purchase ekiben from all over Japan. As a result, ekiben have been widely purchased regardless of rail trips. So, you can't tell the difference between regular boxed lunches and ekiben? It's true that ekiben are difficult to define when they can be purchased outside of stations, but if we dare to define it, it would look like this:
The "ekiben mark" is on the package
Paper-type or wooden folding box-like container and wrapping paper(掛け紙) are used
Sold as ekiben by railroad operators
Originally sold at some specific station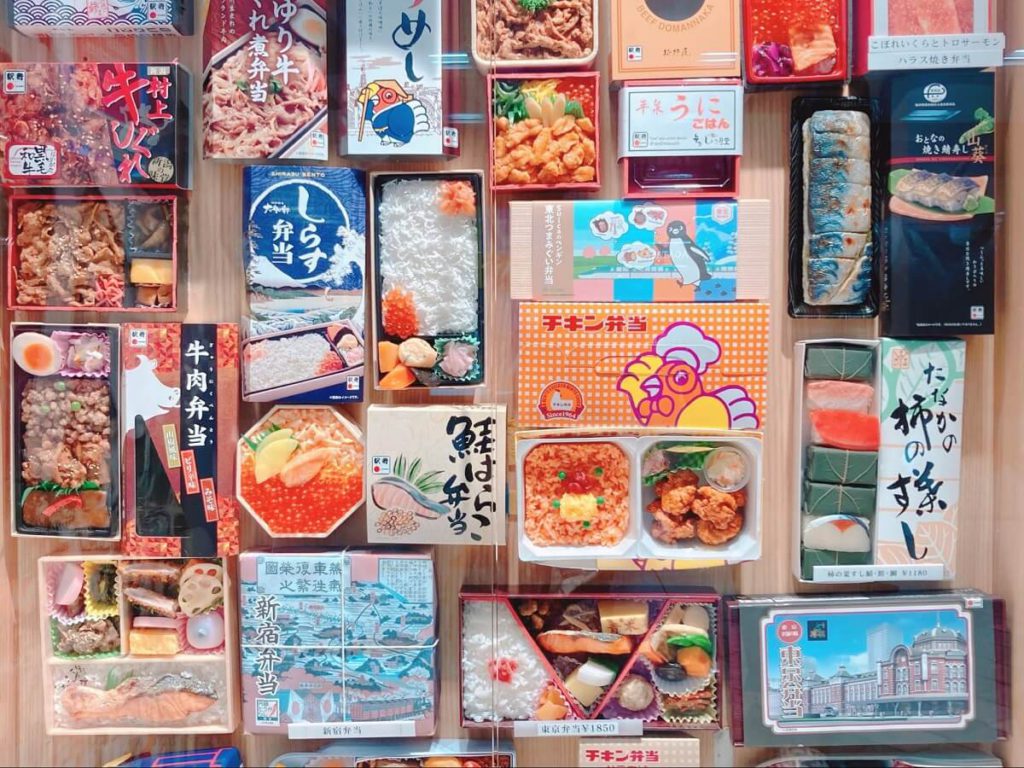 Ekiben, made in various parts of Japan using local ingredients, have become a part of Japanese food culture. Even if the ingredients are the same, the seasoning and cooking methods vary from region to region.
2. History
It is said that Japan's first ekiben was sold by Shirokiya Ryokan at Utsunomiya (Tochigi Prefecture) in 1885. It was a simple lunch made of two onigiri (rice balls) and takuan (pickled radish) wrapped in bamboo bark. As railroads opened in various parts of Japan, the ride became longer and ekiben became a necessity.
In 1889, a year after opening the Kobe-Himeji railroad line, the first "boxed style lunches" were sold at Himeji station, and this type of ekiben gradually became the mainstream. Now the Shinkansen (bullet train) has evolved and it takes about two and a half hours to travel between Tokyo and Osaka, but back when it first opened, even the express train took about 16 hours. As more and more people became bored with the same ekiben and wanted to try something different, ekiben featuring local specialities were launched in various regions. Around 1917, each local railroad administration began to judge which station's ekiben were the best, rank them, and improve their quality. After that, not only the taste but also the containers were improved many times, and the current ekiben were born.
3. Types of ekiben
Taking advantage of Japan's topography and climate, each region has developed its own unique food culture. There are several thousand types of ekiben in Japan, but they can be roughly classified into four categories:
Meat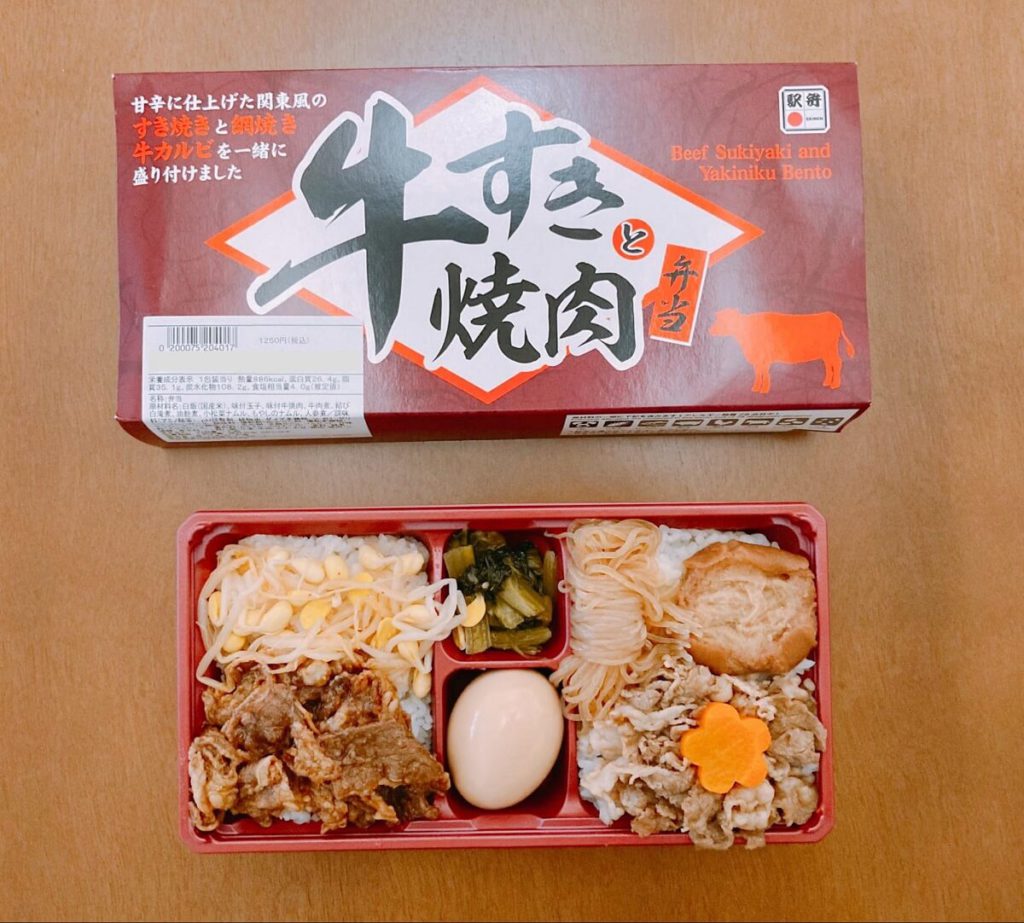 Seafood
Makunouchi(幕の内)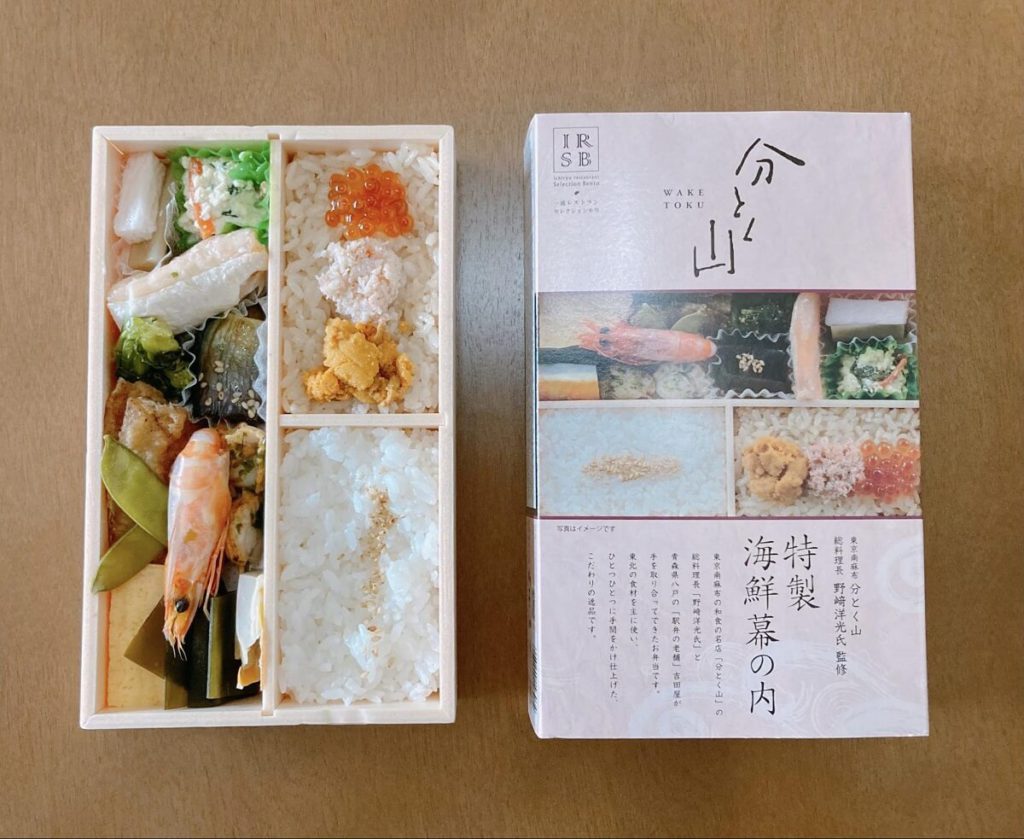 Sandwiches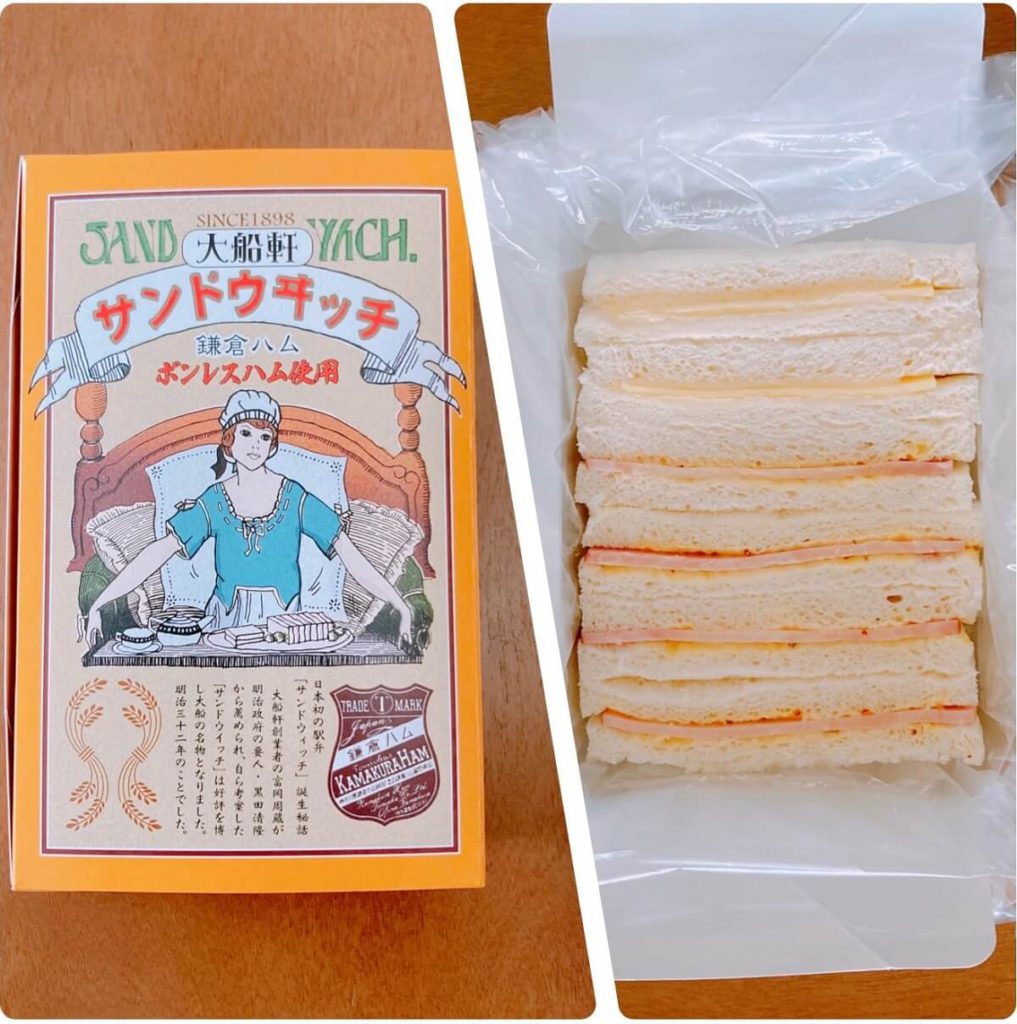 In addition to the above, there are slightly different ekiben. One of these is a grilled curry ekiben sold at Arita station in Saga prefecture, and its main feature is that it is served in a bowl made of Arita-yaki, which is a traditional craft. After you finish eating it, you can take it home as a souvenir and use it as a bowl at home.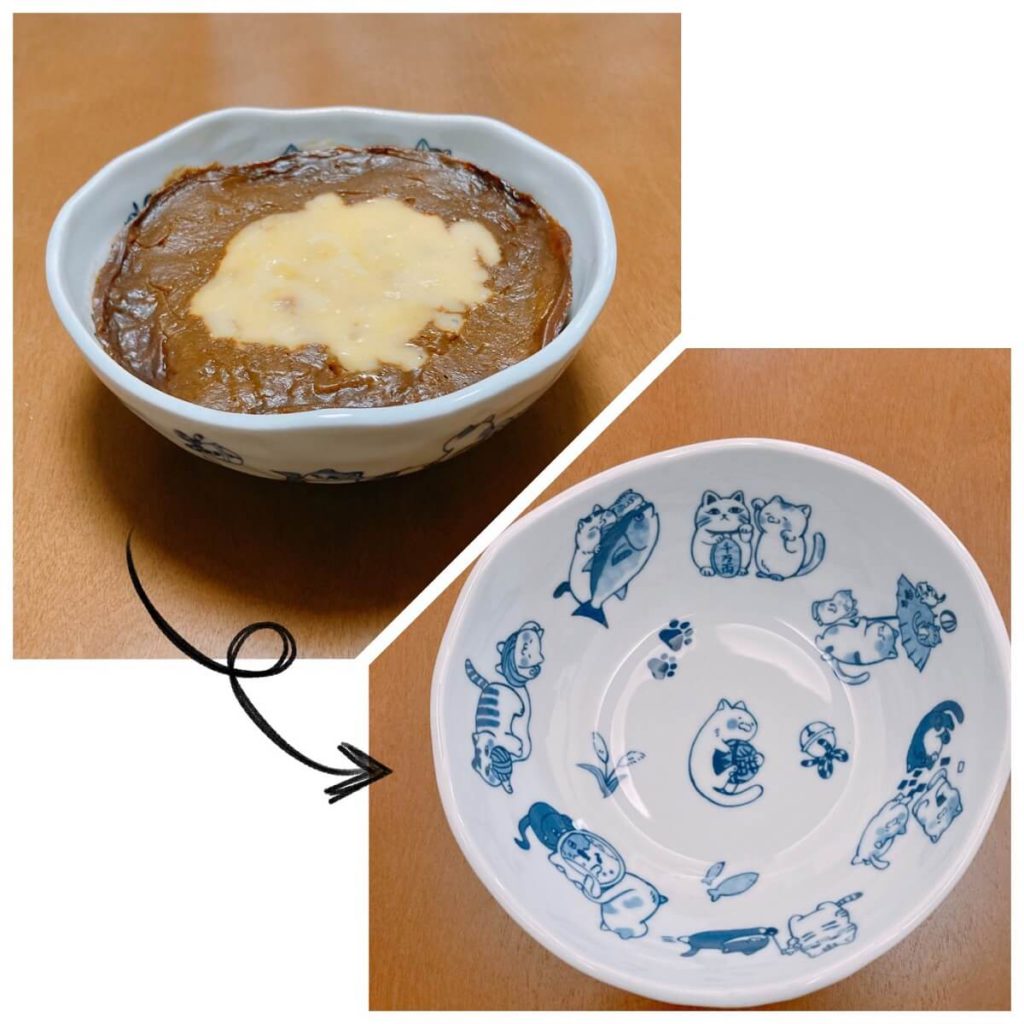 One thing that all ekiben have in common is that they are meant to be eaten on the train, so they are basically designed to taste good even when eaten cold. Each company makes efforts to prevent the side dishes from becoming hard and rice from becoming dry as it cools down.
4. Recommended ekiben available at Tokyo Station
There are several places where you can purchase ekiben in Tokyo Station, but I recommend the store called "Ekiben-ya Matsuri (駅弁屋 祭) " which specializes in ekiben. It's located between platform 6 and 7 in the Central Passage on the first floor.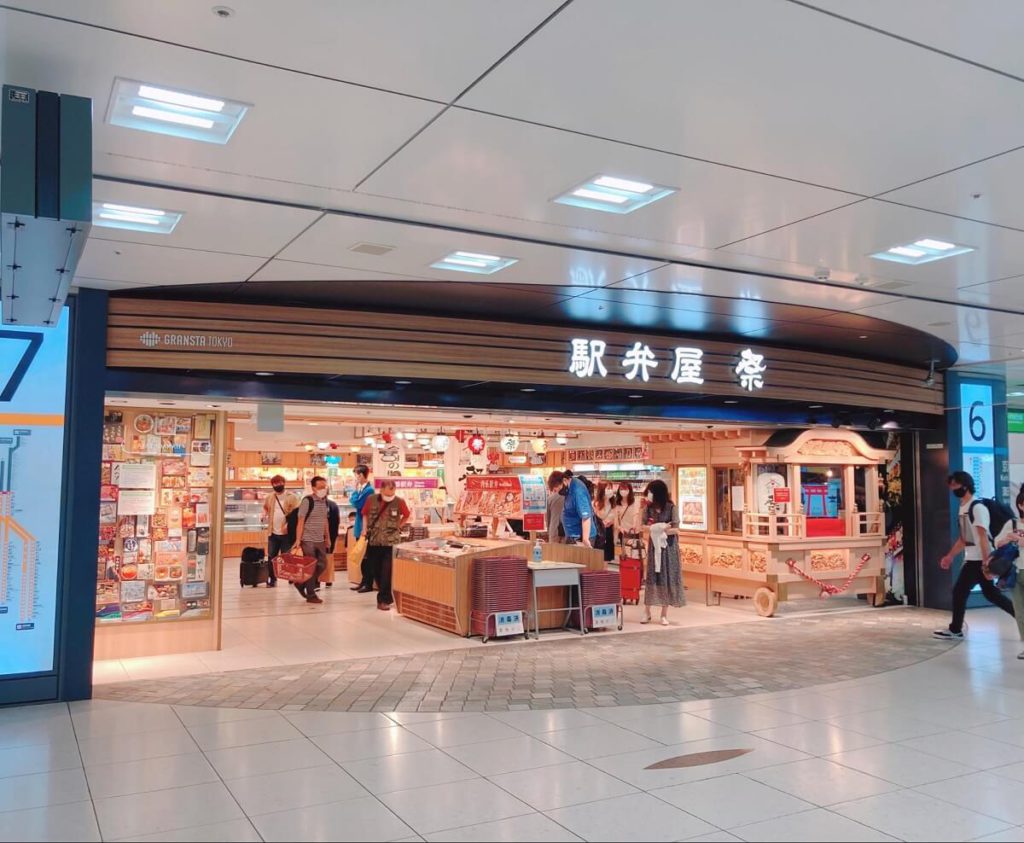 I would like to introduce some of the recommended ekiben you can buy at this store.
Tohge no kamameshi (峠の釜めし)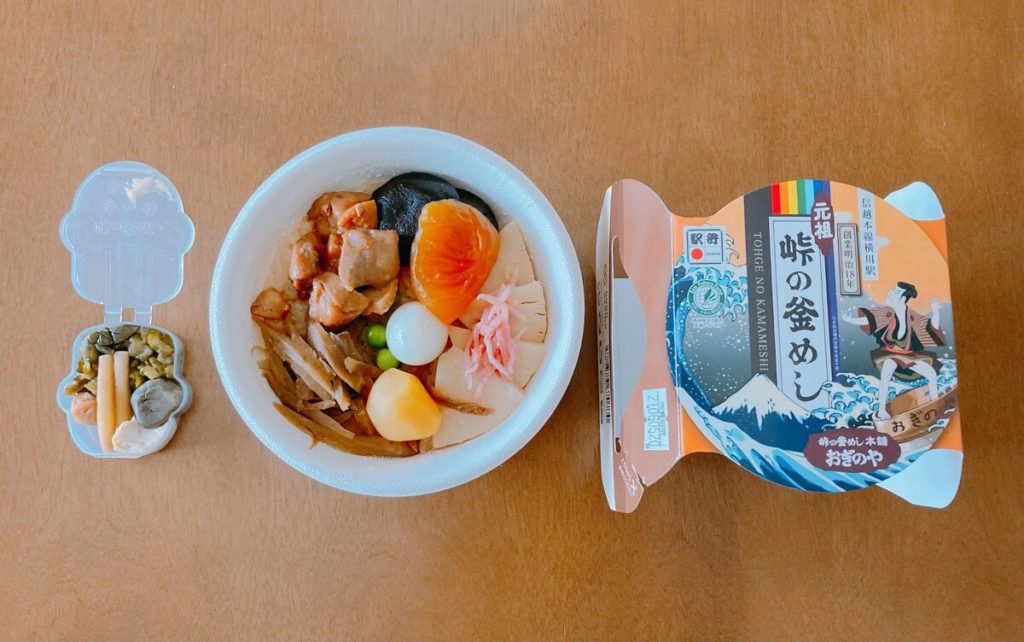 This ekiben is a specialty of Yokokawa Station in Gunma Prefecture. Chicken, shiitake mushrooms, bamboo shoots, burdock, chestnut, quail egg, apricot, green peas, and red ginger are placed on top of rice with dashi flavor. It also comes with a side dish of pickled vegetables. This rice is very tasty as well as the side dishes.
Kobore ikura to torosamon harasuyaki bento (こぼれイクラととろサーモンハラス焼き弁当)
This ekiben is sold by Yoshida-ya, located near Hachinohe Station in Aomori Prefecture. Grilled salmon belly, plenty of salmon roe, and salmon flakes are on the rice. The salmon roe is marinated in soy sauce, but it's not too salty. As it is full of salmon, I recommend this to salmon lovers.
Yamayuri-gyu shigureni bento (やまゆり牛しぐれ煮弁当)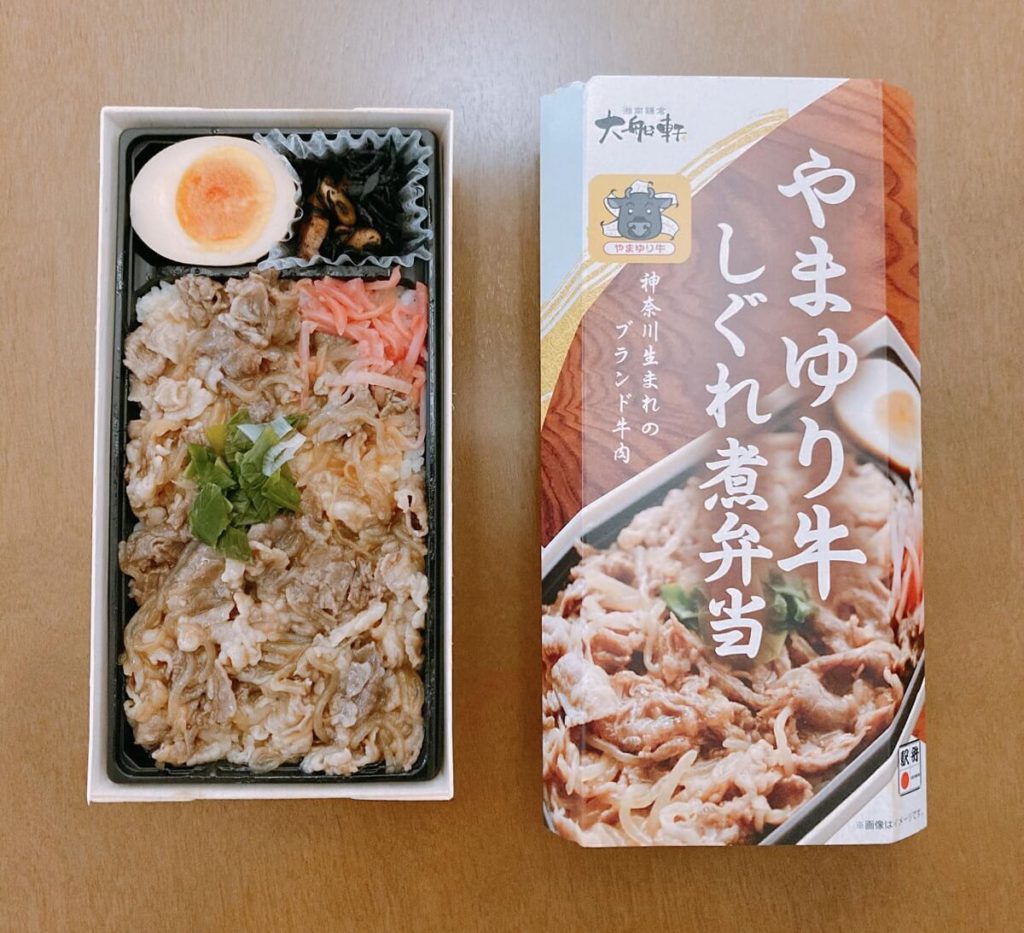 This ekiben is a sukiyaki-style bento using Yamayuri beef, a brand of beef produced in Kanagawa Prefecture. It can be purchased mainly at Ofuna Station, and several stations in Kanagawa. The sweet and salty flavor of beef goes well with rice, and the red ginger adds a nice accent.
These are just a few of the ekiben that I have introduced here. There are many more ekiben that you can only buy if you actually visit the area. If you travel by train, why not buy an ekiben and enjoy a relaxing trip? Please remember to be considerate of the passengers around you when eating on the train, and take your trash with you or throw it in a trash can.
Thank you for reading my article to the end!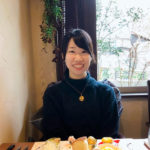 Born and raised in Chiba, currently living in Tokyo. Curry and music lover.