As you may know, there are so many places where you can enjoy the fall in Japan. But today, I'd like to introduce one of my favorite routes for a walk in my hometown, Kyoto. It's the Philosopher's Walk, or Tetsugaku no Michi.
What is the Philosopher's Walk?
The Philosopher's Walk is a pedestrian path in Kyoto, Japan between Nanzen-ji temple and Ginkaku-ji temple. The path follows the course of a shallow irrigation channel bringing water from the Lake Biwa Canal. The name, the Philosopher's Path, came from the fact that Ikutaro Nishida, a philosopher in the early 20th century and a professor of Kyoto University, used to walk this path every morning for exercise while being lost in thought. It takes about 30 minutes to complete the walk, although you will spend more time enjoying seasonal beauty and visiting the sights along the way. You will be amazed by full-bloom cherry blossoms in spring, fireflies floating in the evening air in summer, autumn leaves in fall, and snow-covered Japanese gardens in temples along the path in winter.
File:Philosophers Path GIS3006F11.svg
Let's Start from Nanzen-ji
You can start either from Nanzen-ji or Ginkaku-ji, but I recommend starting with Nanzen-ji because of accessibility. After you get off the subway Tozai Line at Keage station and go out through exit 1, you can see a small tunnel.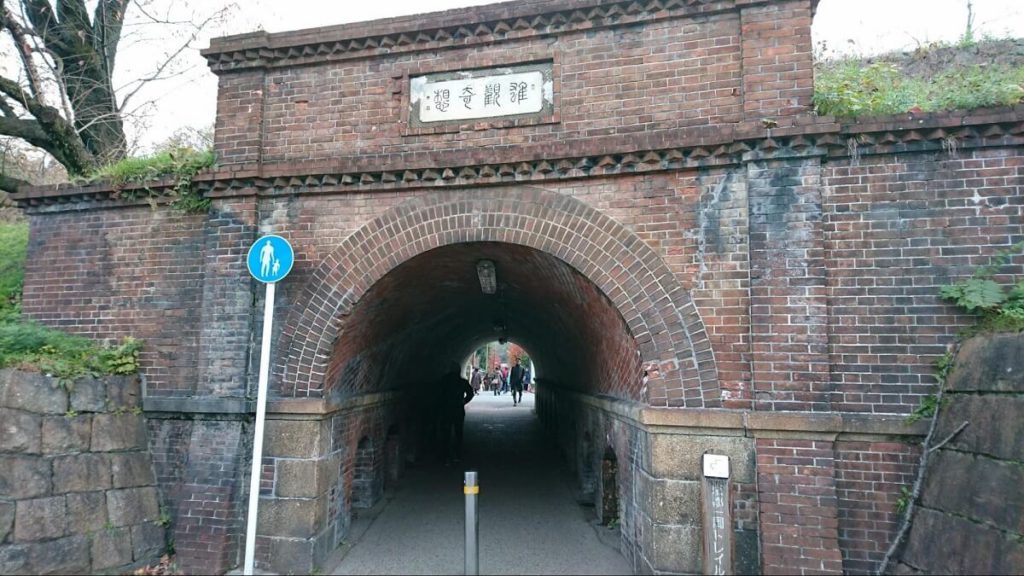 It is a short-cut to Nanzen-ji temple, but in case you are curious about this tunnel, I will explain about it a little. Above this tunnel, the Keage Inclined Plane goes across. It is not in use any more, but until 1948, the trolley which carried ships from Lake Biwa Canal to Keage vessels reservoir ran on the rail. If you want to know more about it, there is the Lake Biwa Canal Museum in front of Nanzen-ji.
Lake Biwa Canal Museum
https://biwakososui-museum.city.kyoto.lg.jp/en/
Going through the tunnel, you will be in front of Nanzen-ji temple.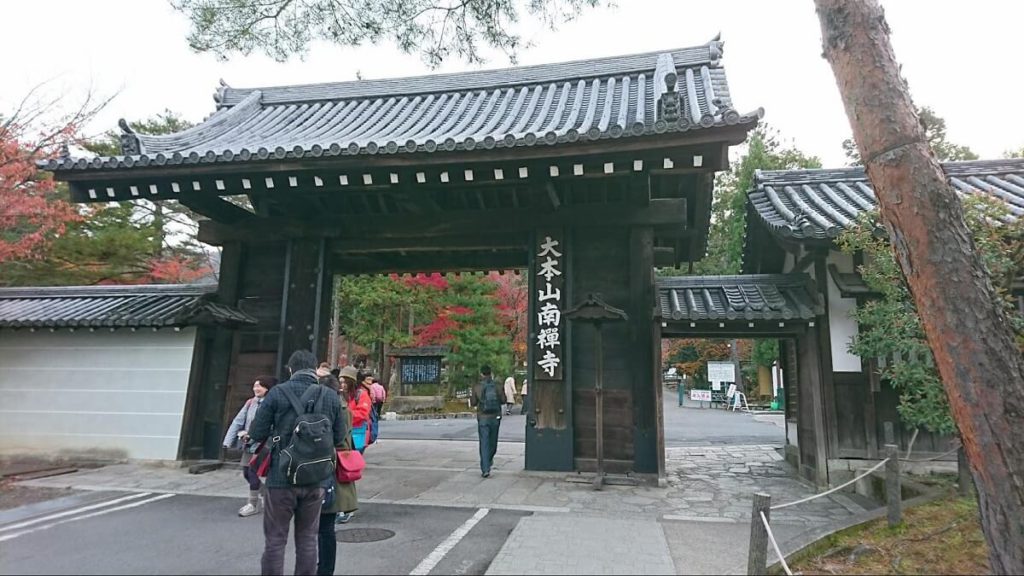 Can you see the building in the middle of the picture below? It is Sanmon, or the main gate representing the temple.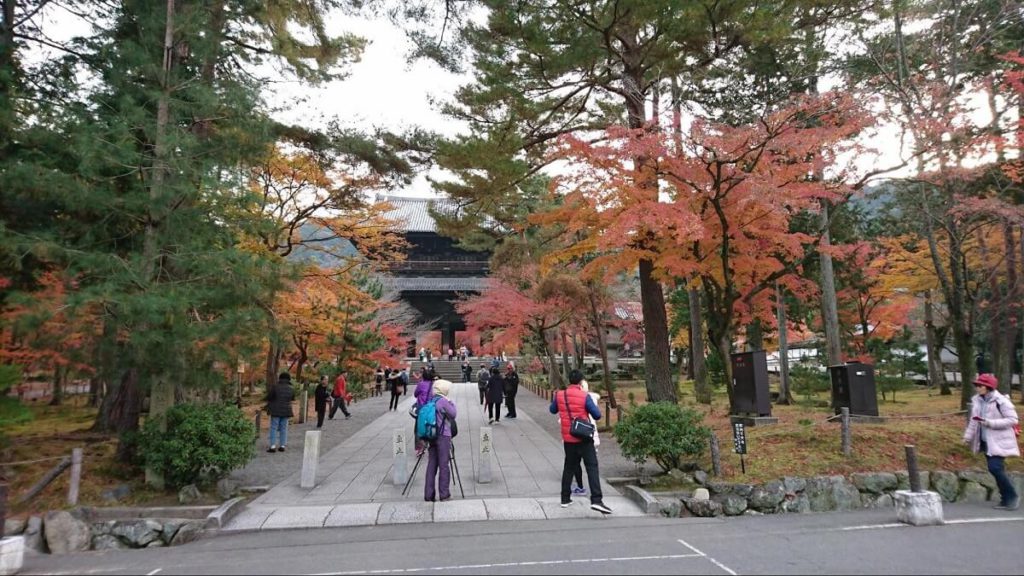 There is a legend about Ishikawa Goemon, a great thief who wanted to rule the world. It is said that he went up the gate and exclaimed "What a superb view, superb view!" Why don't you also try? I bet you can see the superb view and be as impressed as he was.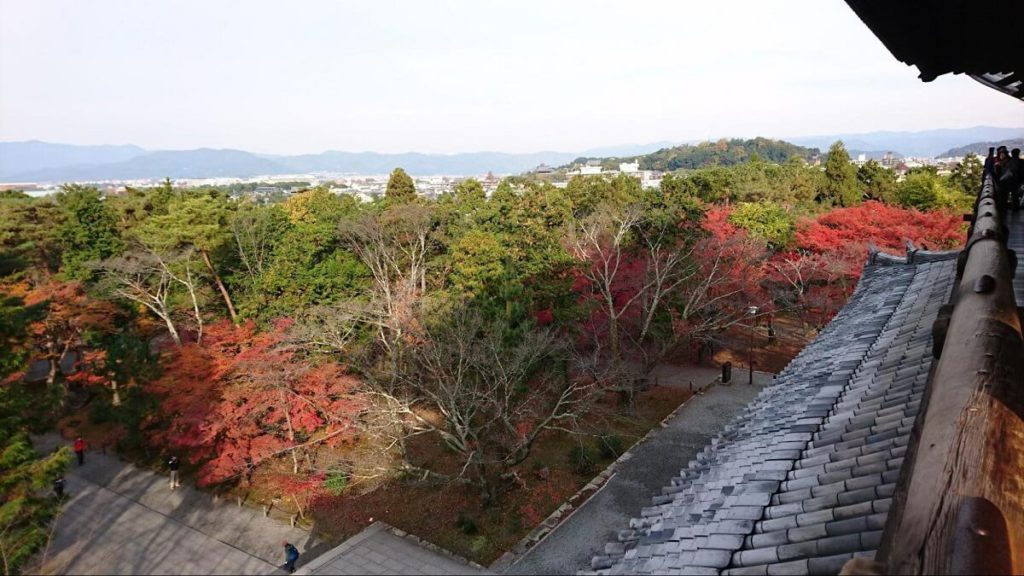 In the precincts, the Lake Biwa Canal runs through. It is a really historic structure which is worth a look.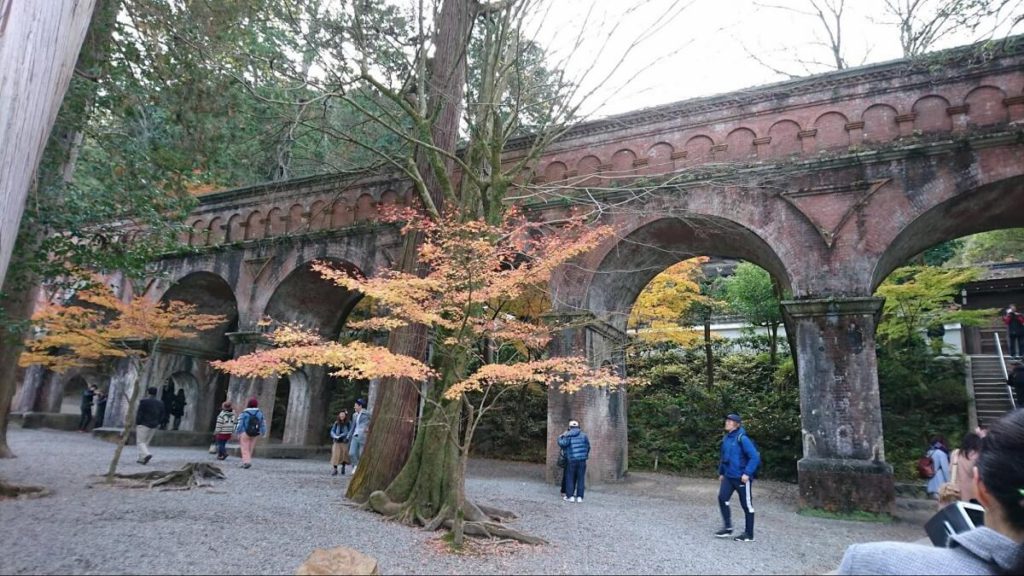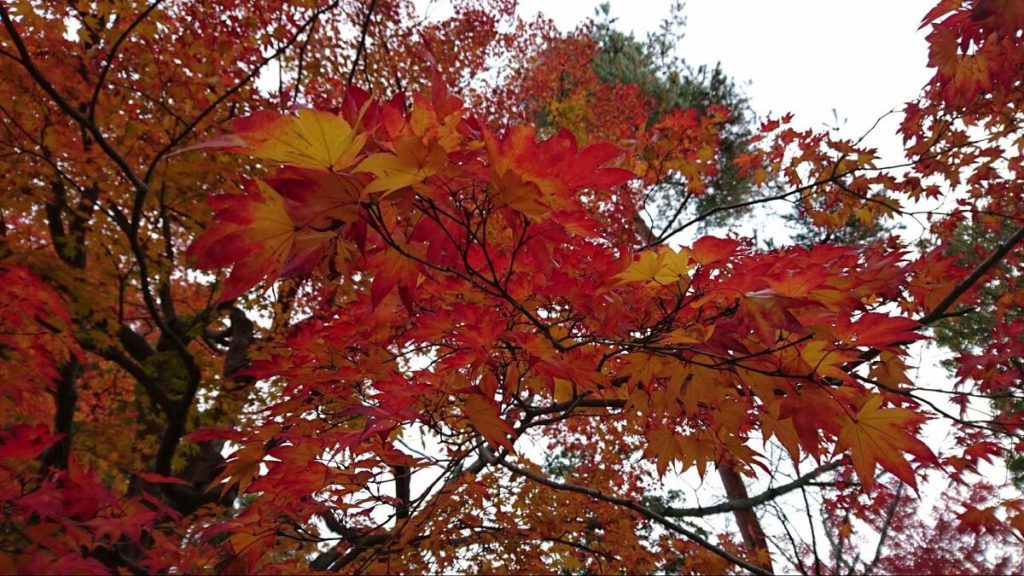 Kyoto Trave: Nanzenji Temple
https://www.japan-guide.com/e/e3905.html
Eikando, or Zenrin-ji Temple
Did you enjoy Nanzen-ji enough? Then, let's move on to Eikando! It is just next to Nanzen-ji.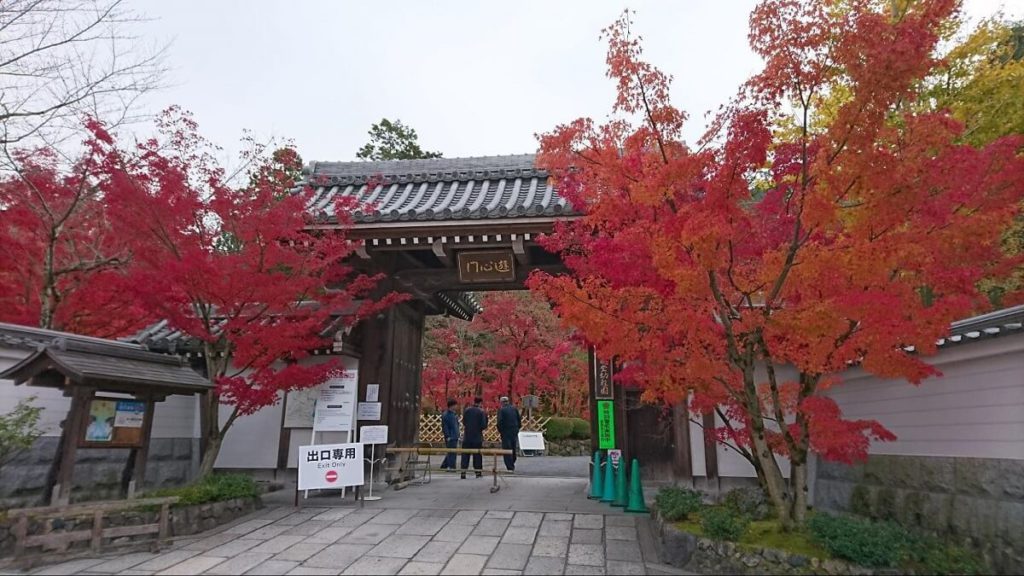 Eikando has been famous for its autumn colors since ancient times. And it is also famous for its Amida statue which is looking backwards. It is said that Amida told a monk, Eikan, "Eikan, you're late." during his ascetic practices. But for me, the statue looks like it's watching people behind and paying attention with mercy. I visited there on the holiday before the pandemic, but you can see it is not that crowded in my pictures.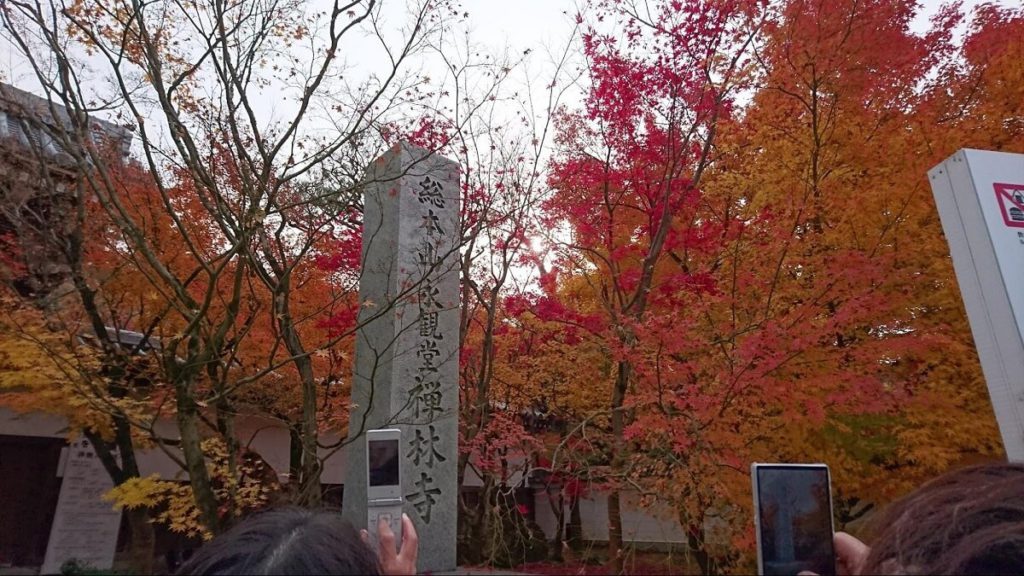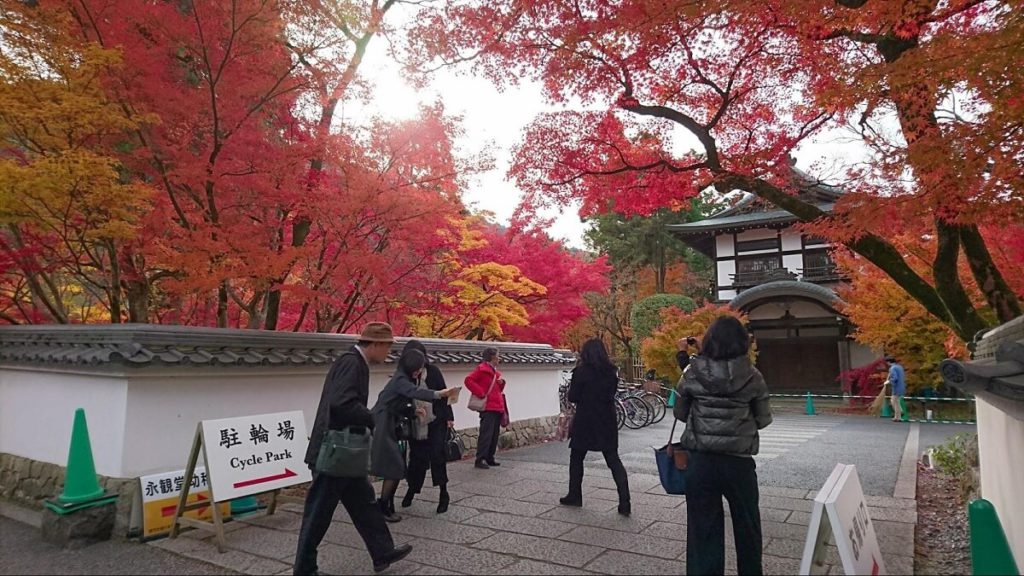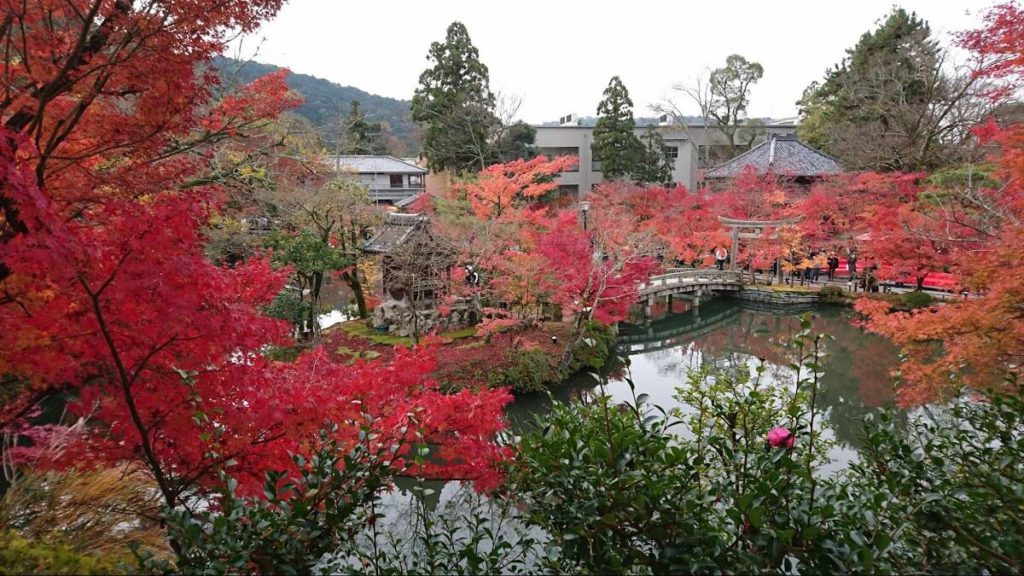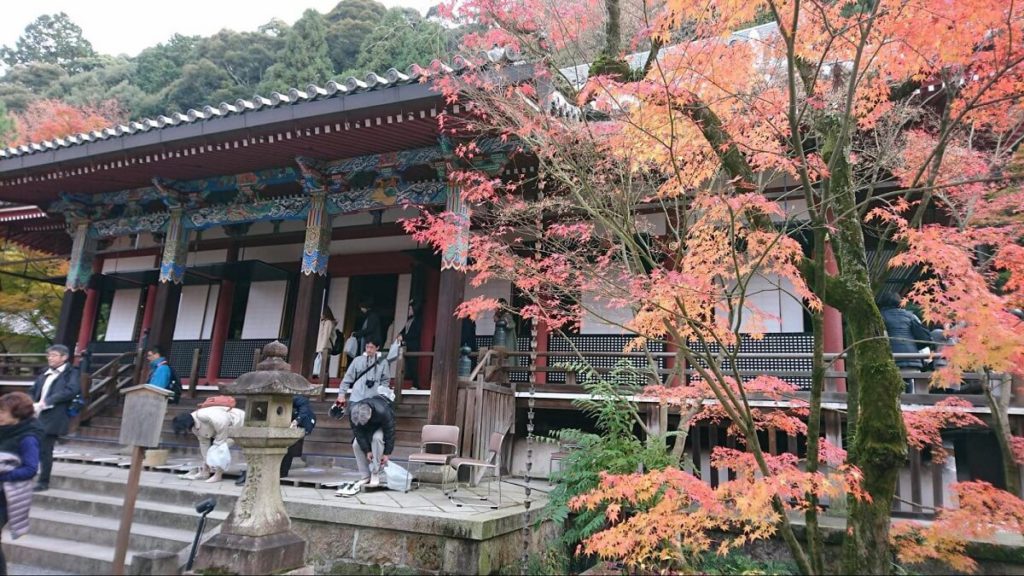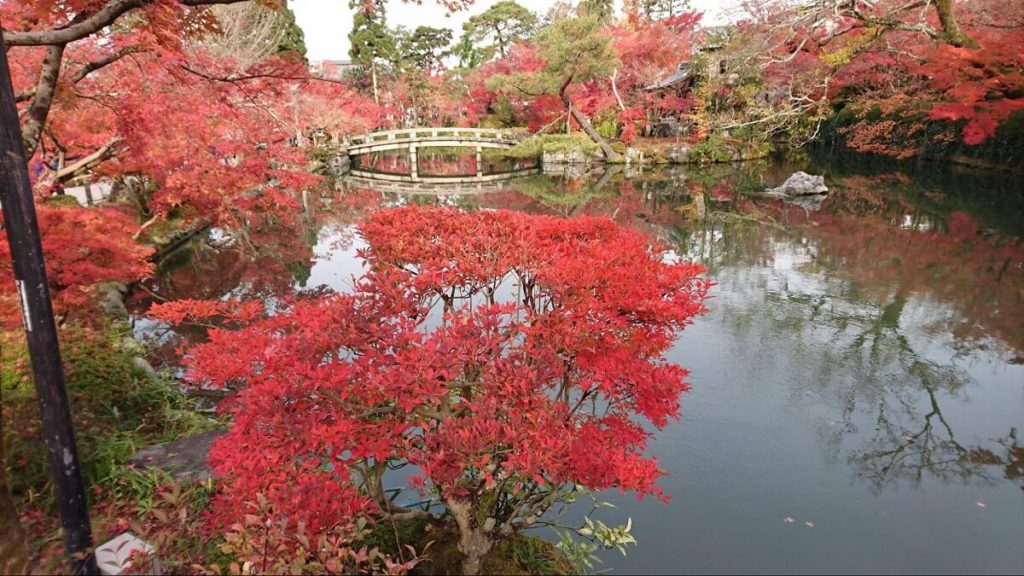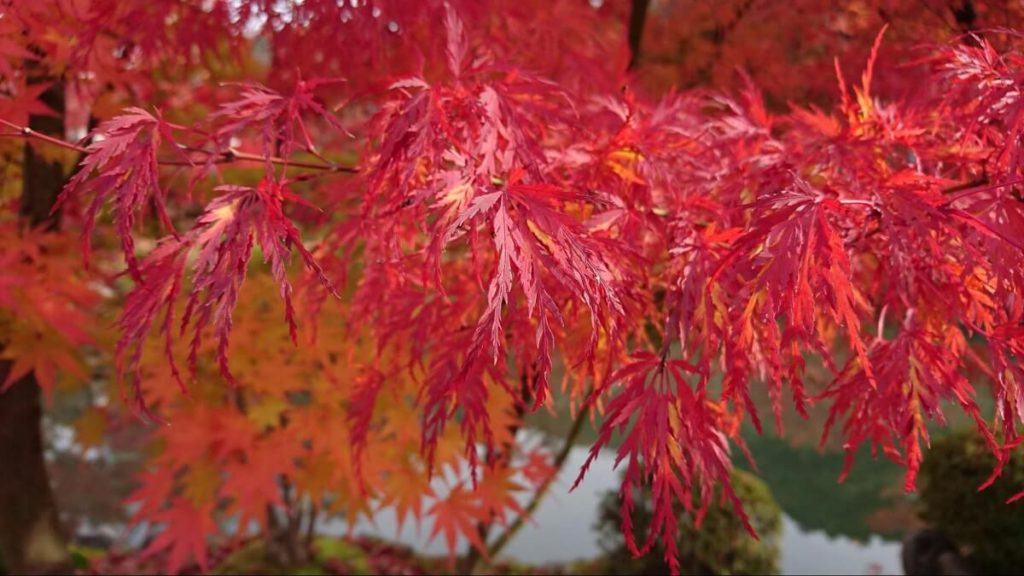 Eikando Zenrin-ji, Kyoto
http://www.eikando.or.jp/English/index_eng.html
Honen-in temple
From Eikando, enjoy strolling along the path for a while. I found some ducks in the channel during the walk.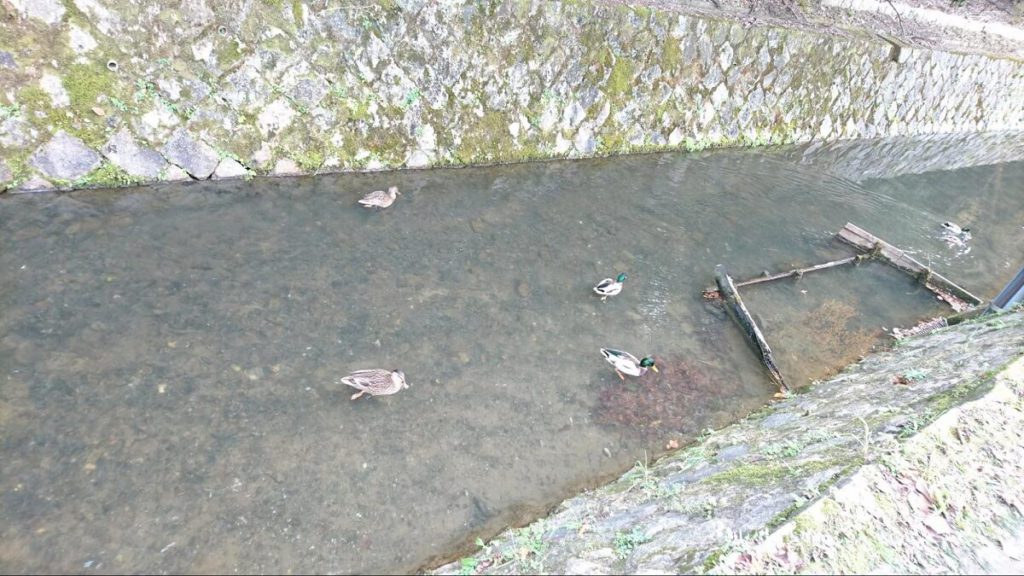 Next on the itinerary is Honen-in. It is not gorgeous nor huge, but its chill atmosphere makes you feel Japanese "Wabi" and "Sabi", or humble beauty. Don't you think you can feel calm beauty by seeing that thatched gate?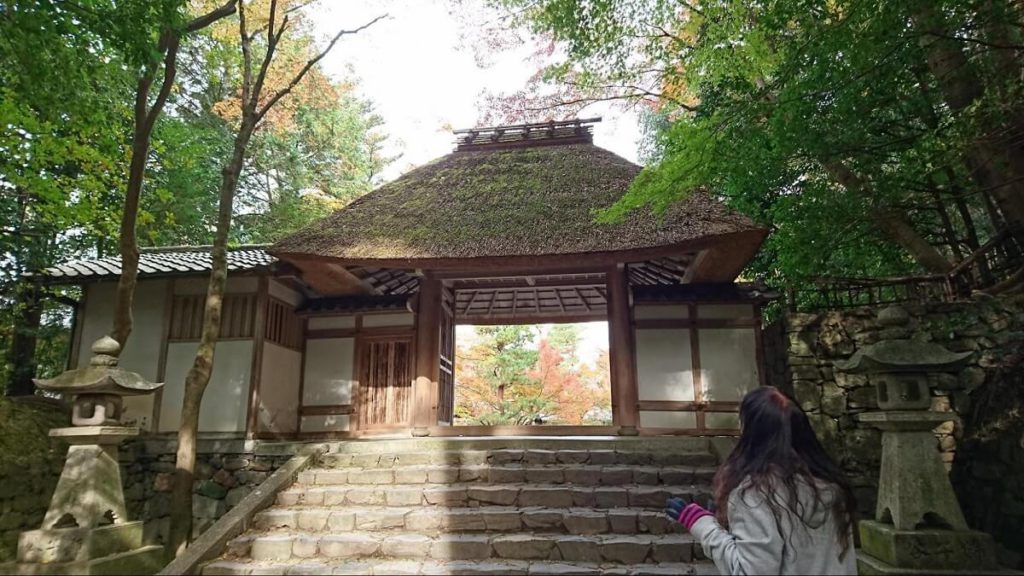 The two rows of rectangular sand represent water, and it is said that walking between the rows makes you purified.
Hōnen-in
https://www.discoverkyoto.com/places-go/honen/
Ginkaku-ji, or Jisho-ji Temple
Last but not least, I believe you can enjoy Ginkaku-ji temple. Its founder shogun Yoshimasa Ashikaga built it modeled after his grandfather's villa, Kinkaku-ji temple which features aristocratic gorgeousness, but Ginkaku-ji features humbleness. It is located just on the west foot of the mountain, so it does not have much sunshine and it is built for enjoying moonlight. Its dry sand garden is designed to reflect moonlight. The Silver pavilion is not actually covered with silver, but looks silver in the reflection of the moonlight.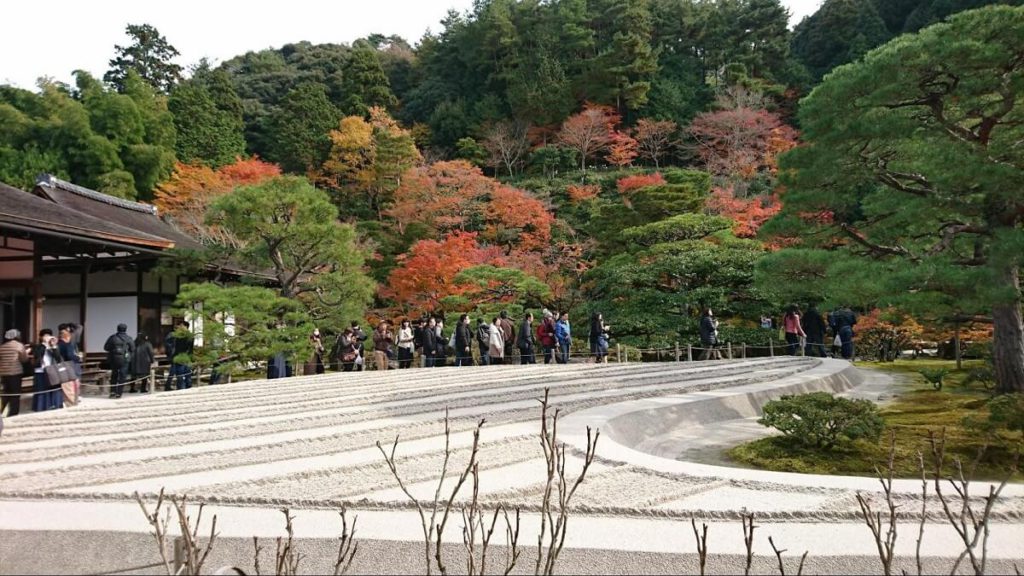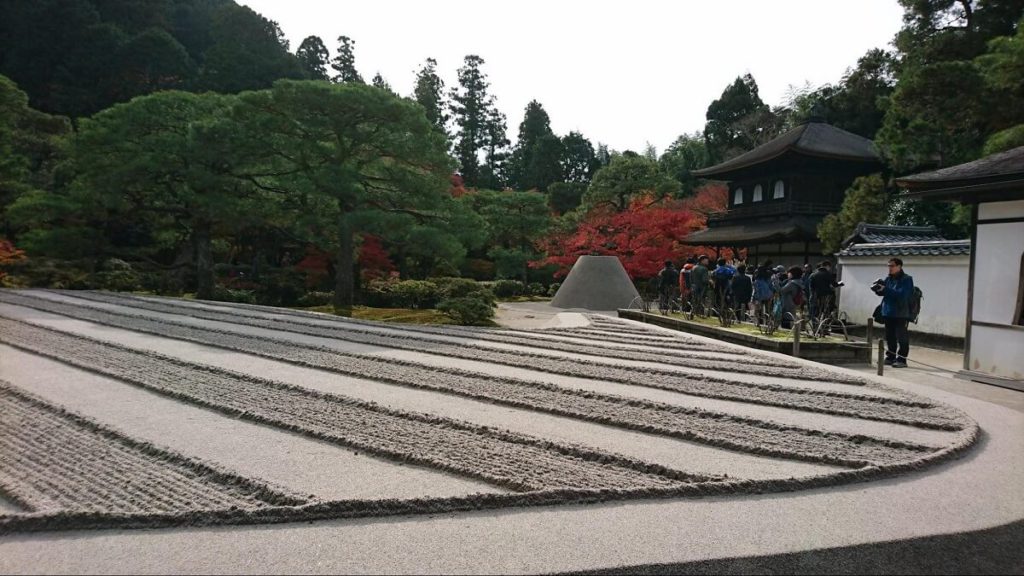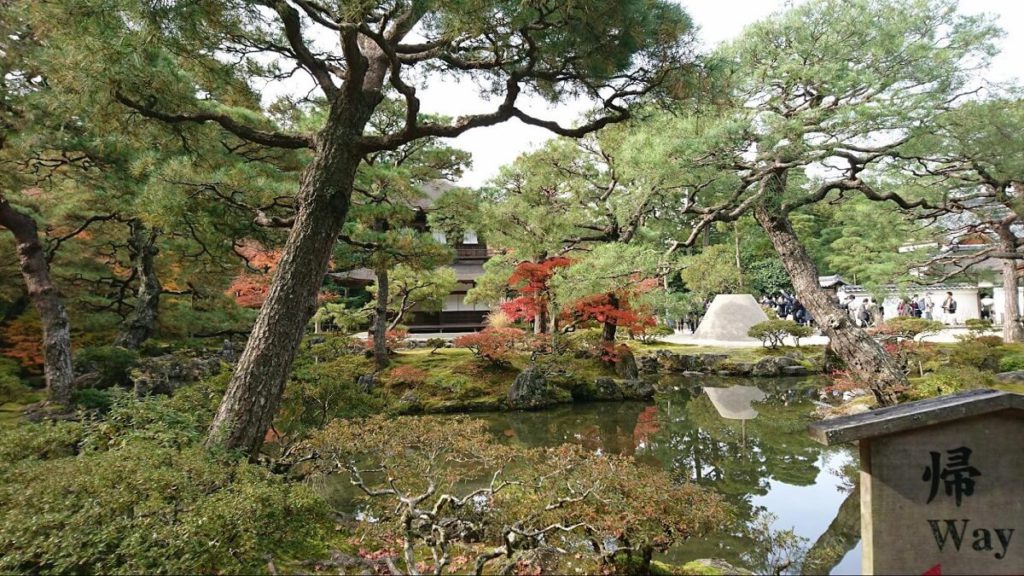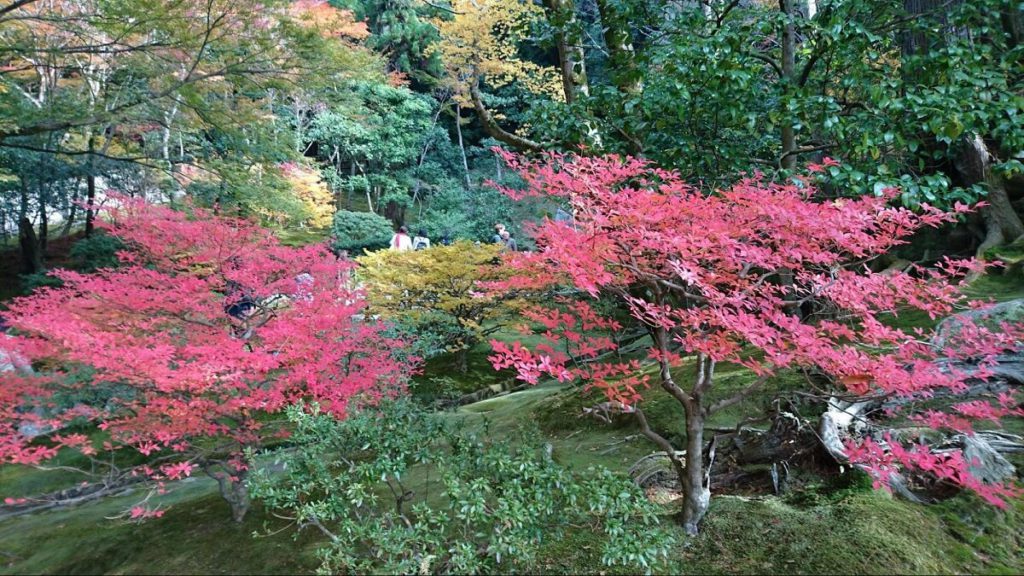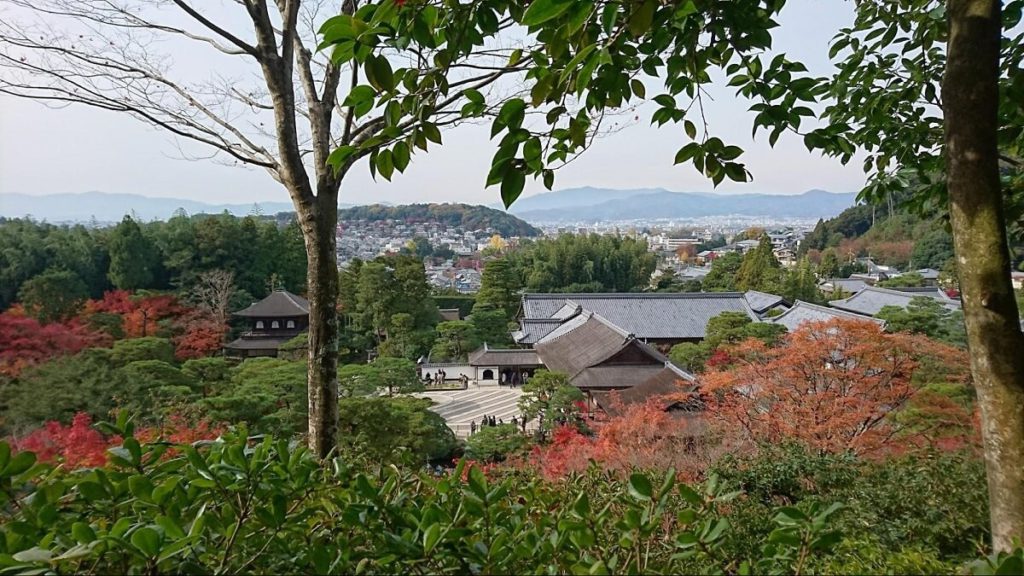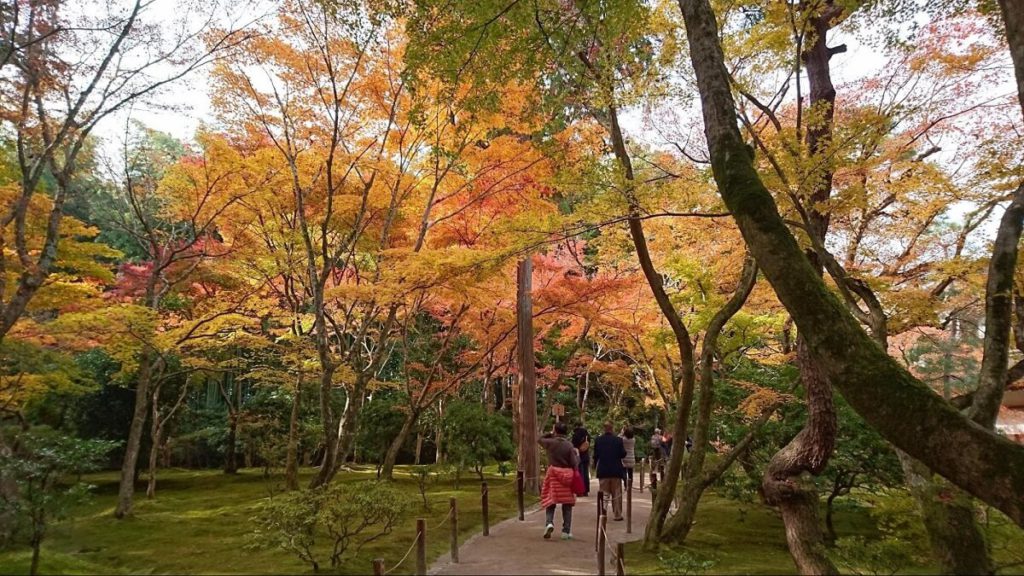 Kyoto Travel: Ginkakuji (Silver Pavilion)
https://www.japan-guide.com/e/e3907.html
Appendix
On your way back, you can find many cafes or souvenir shops around Ginkaku-ji.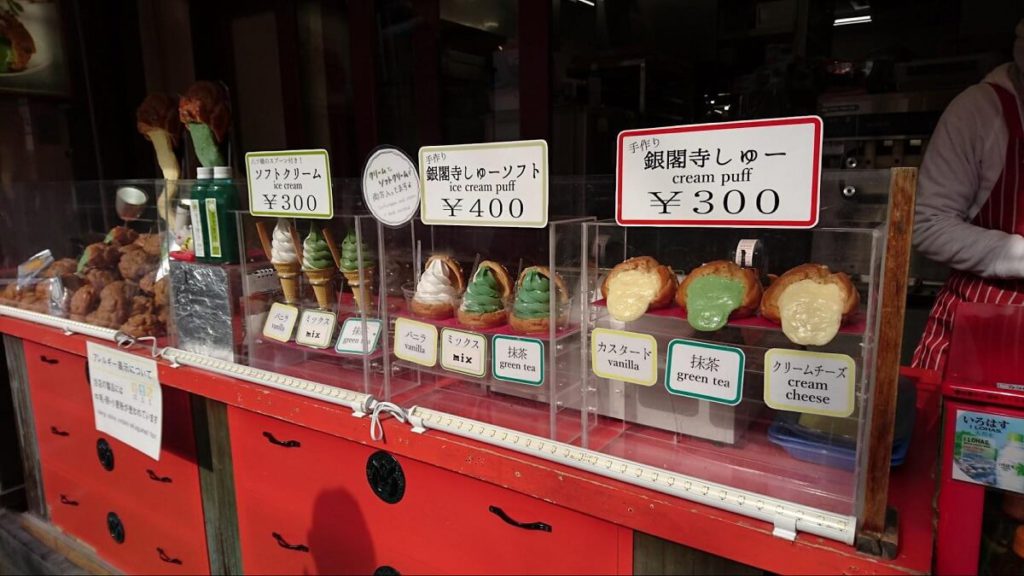 If you go down to Kitashirakawa street to take a bus, you will find some good ramen shops here and there. Or if you would like to go back on the same path, one of the choices is to go to the Westin Miyako Hotel. We had a buffet there. I asked the hotel staff if they had some birthday plates because it was my friend's birthday. They offered us some birthday decorations and a special cake plate!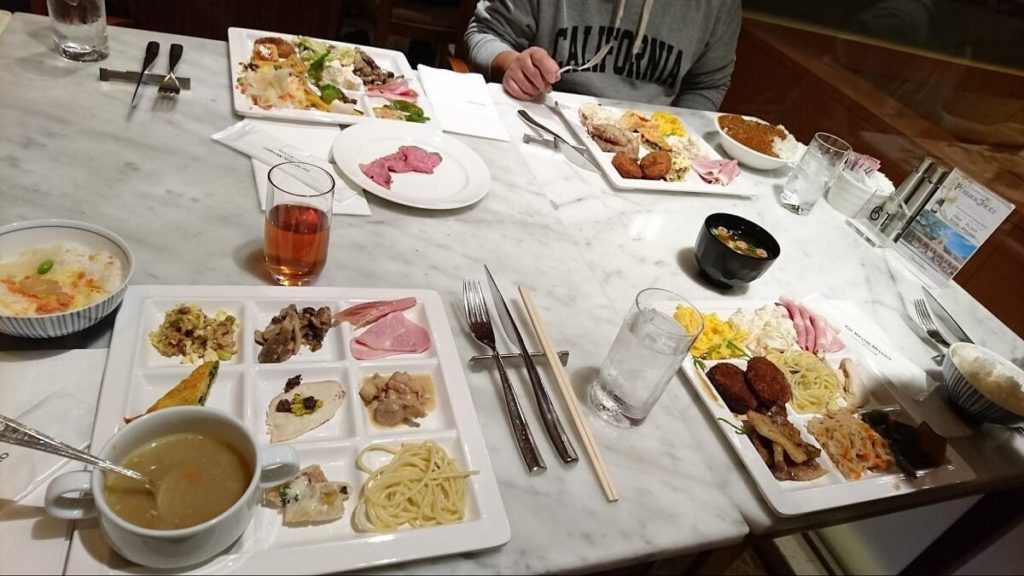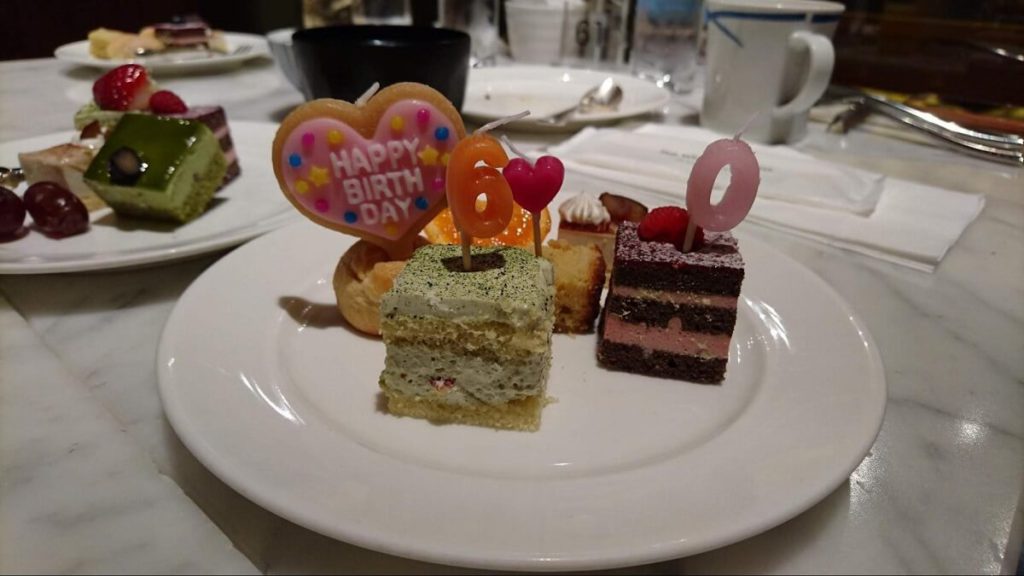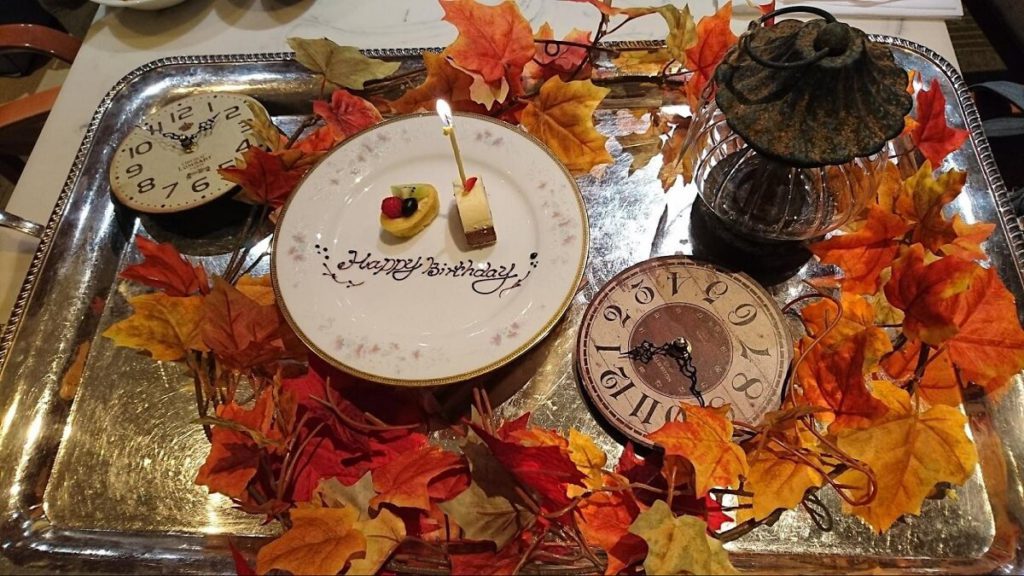 I hope you have a good autumn day on the Philosopher's Walk!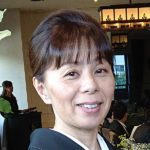 A physical therapist in charge of rehabilitation at a hospital. I was born and raised in Ichijoji, Kyoto. My dream is to practice rehabilitation with foreign patients in fluent English so as to make them feel comfortable and at ease.