Do you know "yakitori?" It is one of the most famous Japanese foods and is eaten all over the world. Today, I would like to introduce a Fukui local yakitori restaurant spreading to Tokyo, Akiyoshi.
Oh, sorry. Fukui is not as famous as yakitori. Fukui is located in the center of Japan, next to Kyoto. Fukui is not a big city, but most company presidents in Japan come from Fukui. So, many unique companies are built in Fukui.
How it is different
Yakitori at Akiyoshi are smaller than other general yakitori. We can eat them in a bite. Even children and women with small mouths can enjoy them without using chopsticks and take them off from skewers. Of course foreigners can also eat them easily with their hands. By eating them in a bite, we can proceed with a meal at a good tempo.
We basically order skewers in sets of 5. They are grilled over a strong charcoal fire by cooks who passed the Akiyoshi test. Then yakitori are put one after another on not a plate but a heater that is set in each table and counter. We can always enjoy warm ones.
How to enjoy
We dip them in the original Akiyoshi sauce by ourselves when we eat them. Salt flavored yakitori are dipped in karashi, Japanese mustard, as much as we like.We can also enjoy kushikatsu, deep-fried skewers. They are small and bite-sized like yakitori. We dip deep-fried skewers in another sauce for yakitori. If you order miso flavored yakitori, the server will serve yet another sauce in which you can see sliced white vegetables. Each sauce recipe is considered to match each skewer and secret.
When you finish a skewer, you have to put the skewer in a case shaped like a glass.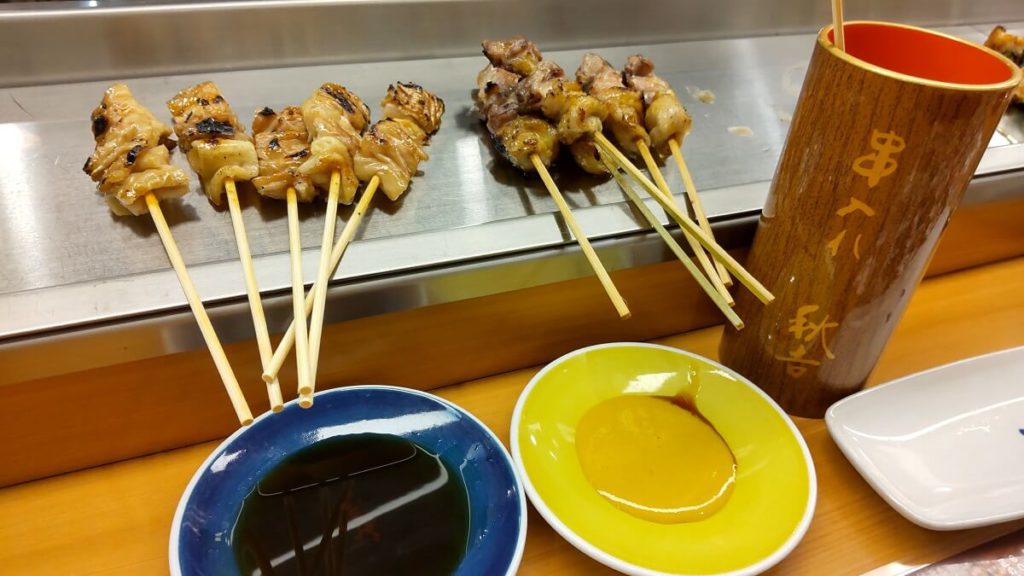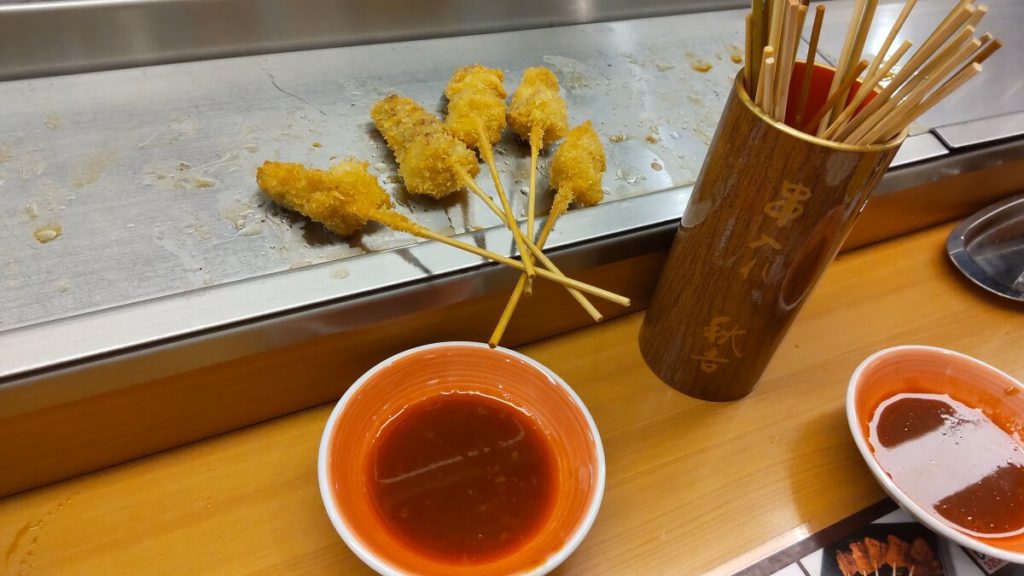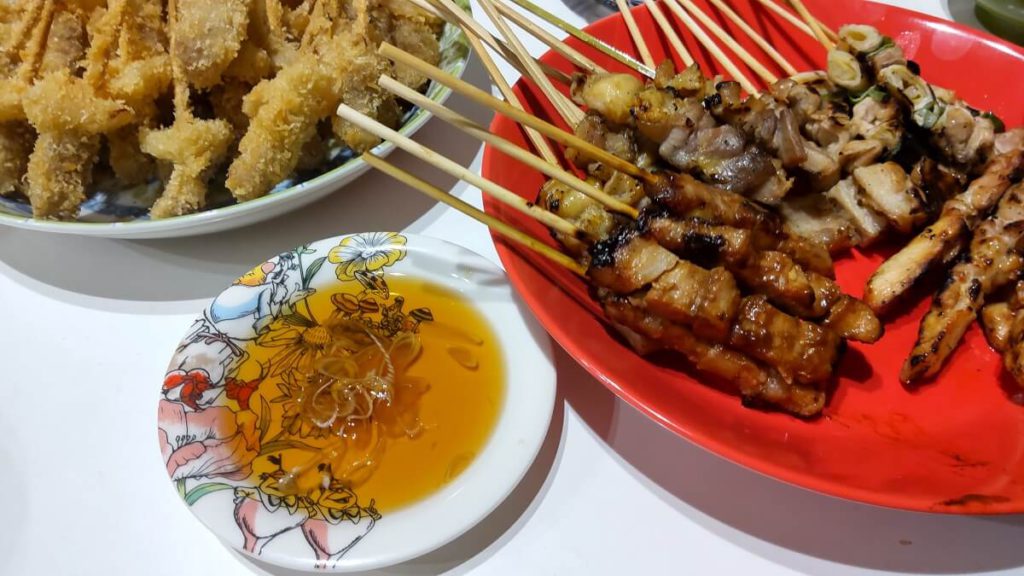 The most fascinating point
What is the most fascinating point of Akiyoshi? The taste? The charcoal fire? None of them. The answer is mindset.
As soon as we enter the restaurant, cheerful voices of the staff welcome us. They call all customers "shacho" or "ojo-chan." Shacho means a company president and is used for men. Ojo-chan means Miss or young lady. It is the old word used by servants when they call their employer. Customers pay for the dishes, but the money becomes the staff's salary. So Akiyoshi thinks of customers as their employers, and they want to show their appreciation to customers. Akiyoshi has a long history, and this tradition continues to this day.
I have personally had an affinity for Akiyoshi since I was a child, and I really often go there. Akiyoshi is Fukui's pride. Not only Fukui and Tokyo, but also some other prefectures have Akiyoshi. Please stop by when you want to eat unique yakitori!
やきとりの名門 秋吉
https://www.akiyoshi.co.jp/
Thank you.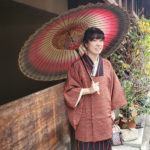 I manage a cram school in Fukui. I want foreigners to know Fukui's good points and come to Fukui. I also want young people in Fukui to expand their world. And I want to expand my world, so I can't stop learning English.