Have you ever fallen in love with a town at first sight?
This whole town is a mixture of old-world sights and alternative youth cultures. When you stand in this town, you may just feel nostalgic or the vibrant neighborhood may inspire you. Of course, you may see various kinds of new aspects as well, or can see those which harmonize very well with what was originally there. Some of the shops and residence buildings along the streets are almost attached in a row, and there are few gaps between the buildings. This is Showa* style. The shops on some streets have taken advantage of this old structure and are renovating some old buildings. This town is filled with a bunch of people of all ages at any time.This contrasting atmosphere is the most attractive view. This is my first impression and I fell in love with this town without hesitation. It's "Koenji".
Showa* (era)・・1926〜1989
When you think of the Koenji area, you can imagine that there are thousands of hole-in-the-wall izakayas, cafes and restaurants, which look jam-packed.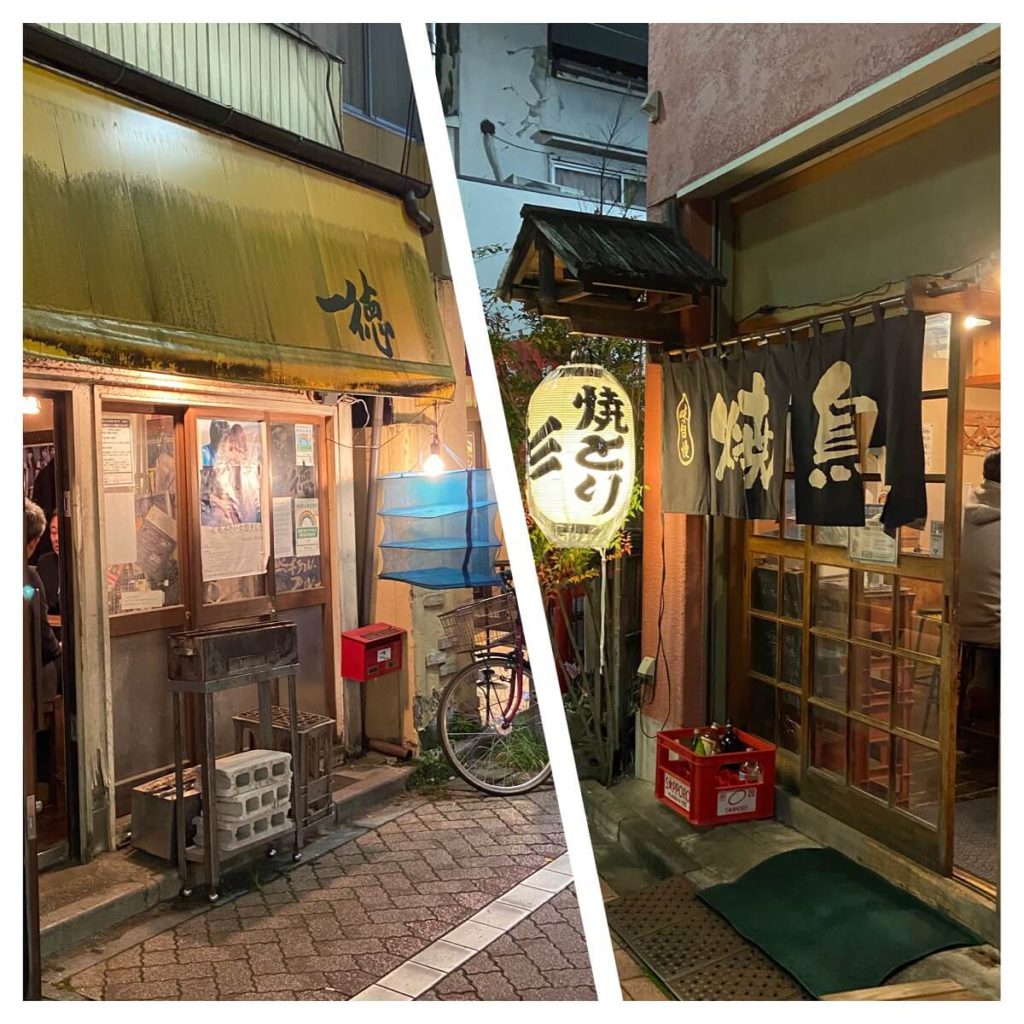 Koenji is located eight minutes away from Shinjuku by train and there are about twenty big and small shopping streets called "Shotengai" in Japanese around the station. Today I'm going to introduce one of the streets "Azuma Shotengai" that has grown on me as I walk around it every day.
This street is formed by shops and residences along the street and is quieter in comparison with other bustling "Shotengais." I walk through this street everyday but it shows me different faces. In the morning, it watches over us from both sides and seems to say, 'Have a good day!' to all pedestrians who are walking in a rush toward the station. In the evening, it welcomes us back with warm colored lights. As it's getting dark, the warm orange colored downlights start turning on in some shops gradually here and there. It seems to be a dreamlike atmosphere.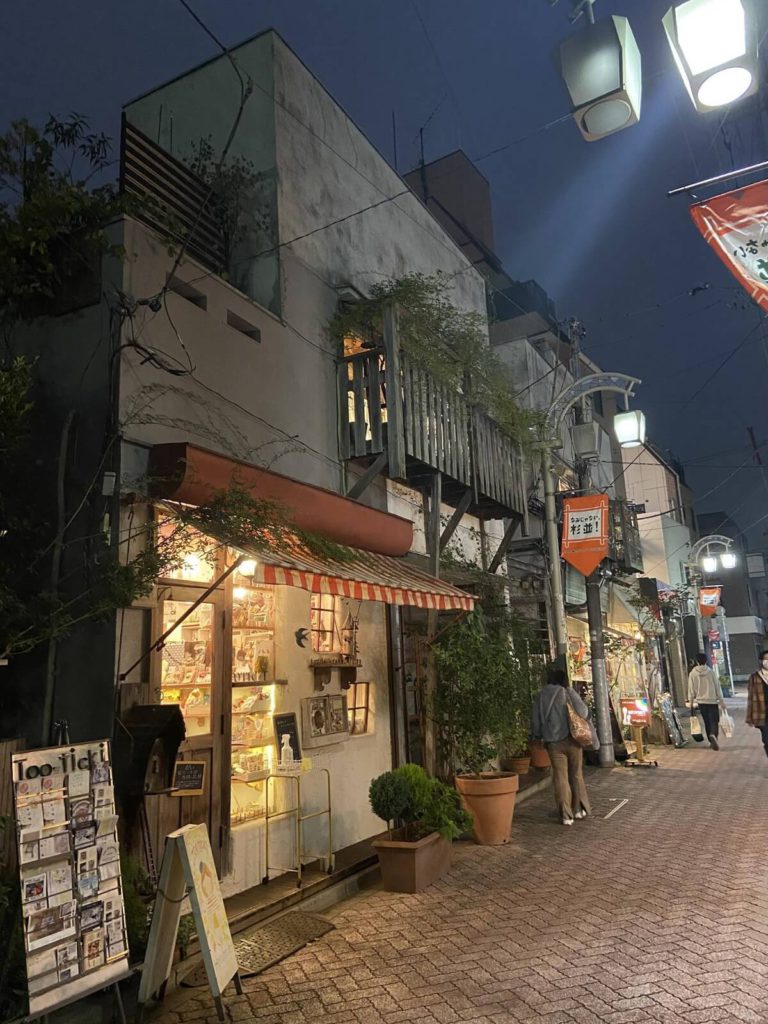 There is a stylish rental gallery space, a cafe with a modern art gallery, handmade craft shops, an antique shop, and a curry and a ramen restaurant which have long lines at weekend lunch time. On the old side, a good-old barber, a fresh fish market, boutiques, a water creature shop, a toys shop, a shop which sells everything called "Nandemo ya" in Japanese and things like that are mixed in along this street. Interestingly, you might see a person sharpening knives on a whetstone on the street.
I found out that "Azuma Shotengai" consists of more hobby shops than other streets which have many grocery stores, household supplies and restaurants. This is a big difference and it might be a reason why not everyone comes to this street.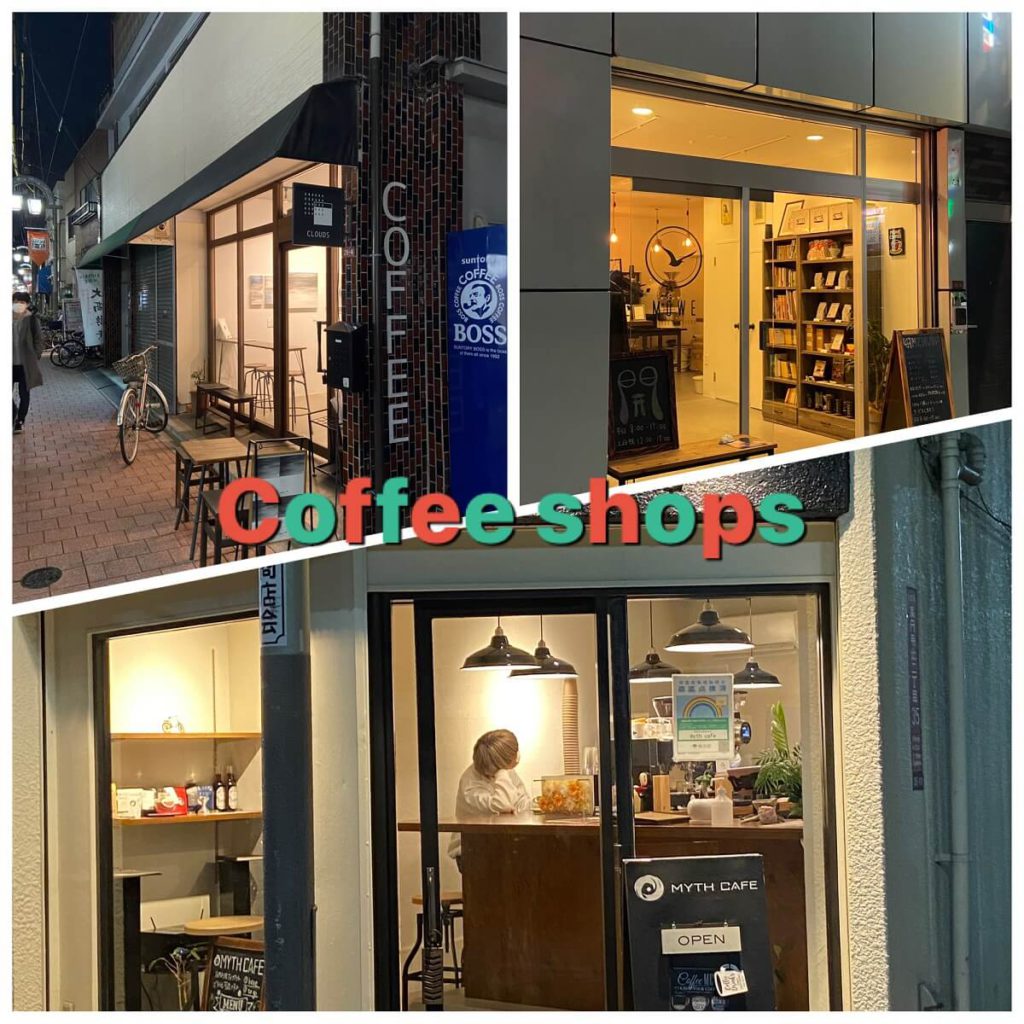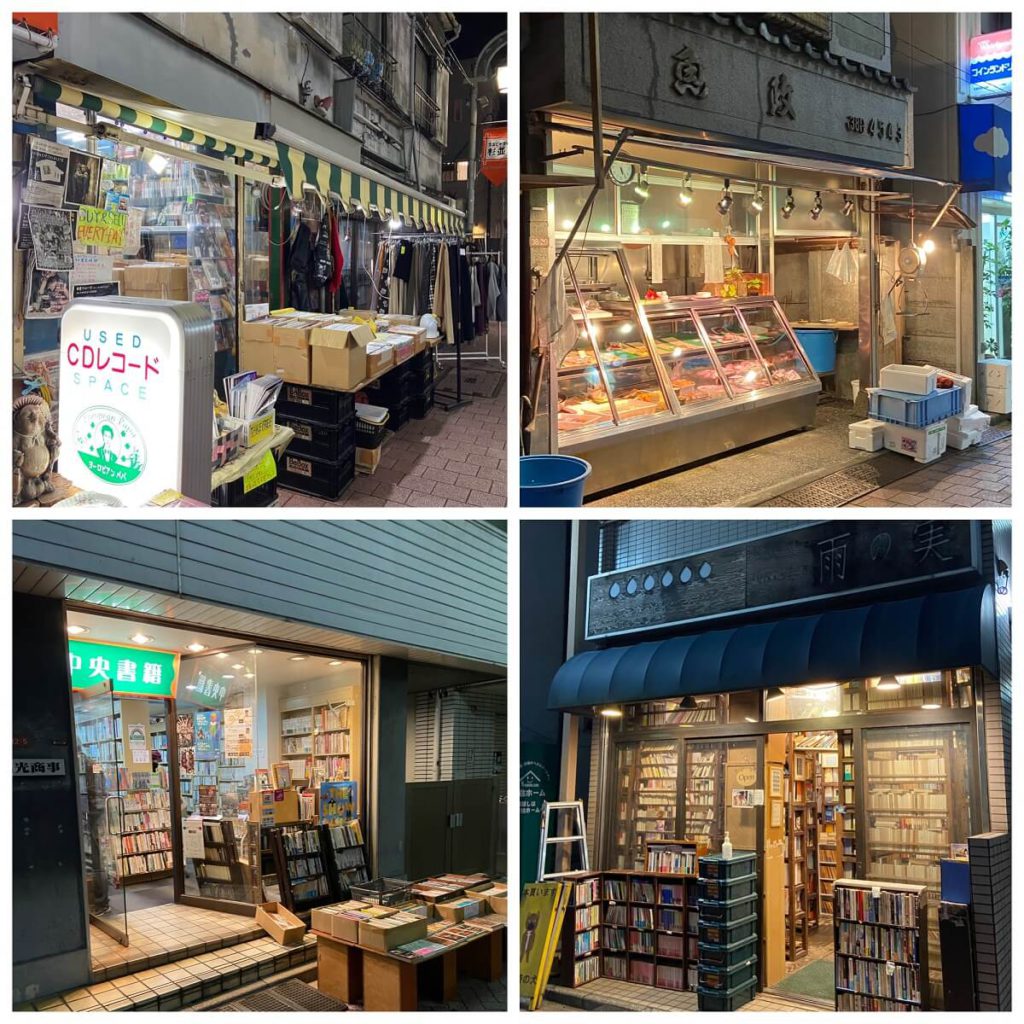 When I go through this "Azuma Shotengai" and reach the end of the street on the way to home in the evening, I always think somehow that I am forced to go back to the real world from the fantasy world. I bet it's only me but I feel strange. I wonder how I got so attached to this street and this town.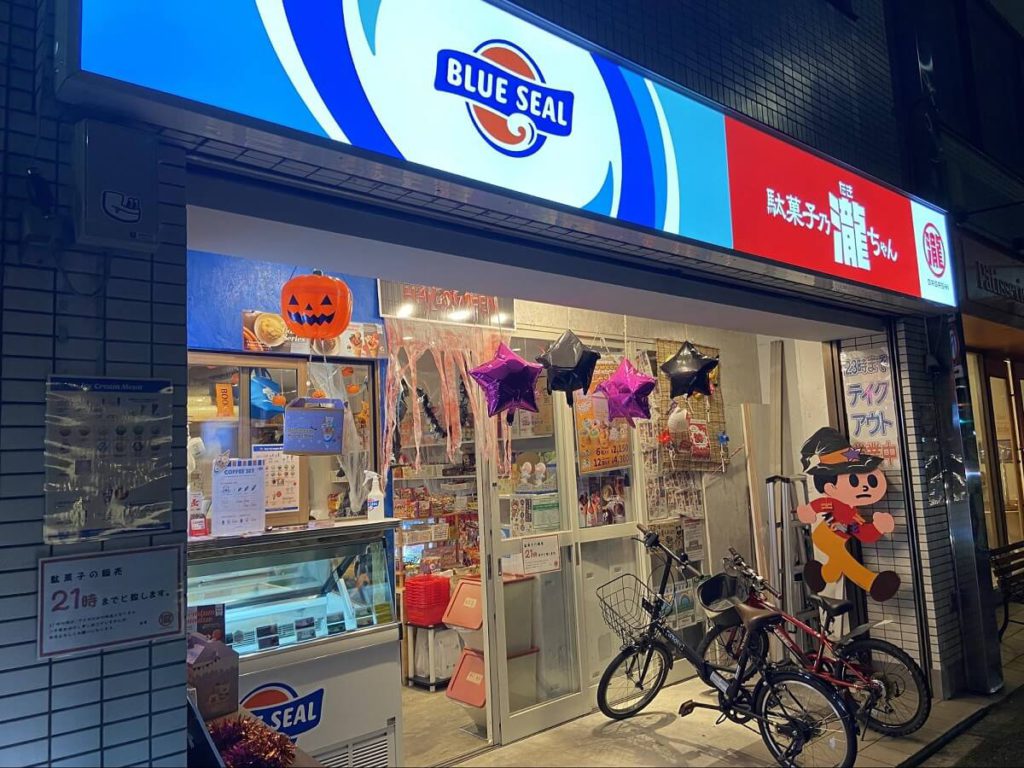 At the end of this street, you can find a shop with a mix of current and Showa-style, "Dagashi-ya" in Japanese which is a kids-oriented shop. It is chock-full of good-old and nostalgic snacks by the wall and kids are playing computer games sitting in small chairs eating snacks in the center of the shop. I'll show you "Dagashi" in my next blog.
Lastly, I just want to say to you, this is just an initial and only brief introduction of Koenji and 100% my point of view. However, I'm positive that most of you can explore your go-to streets, shops and atmosphere here in Koenji.
Well, I'm going to welcome my family back to my home with a warm light and heart. Thank you for joining my world, see you next time.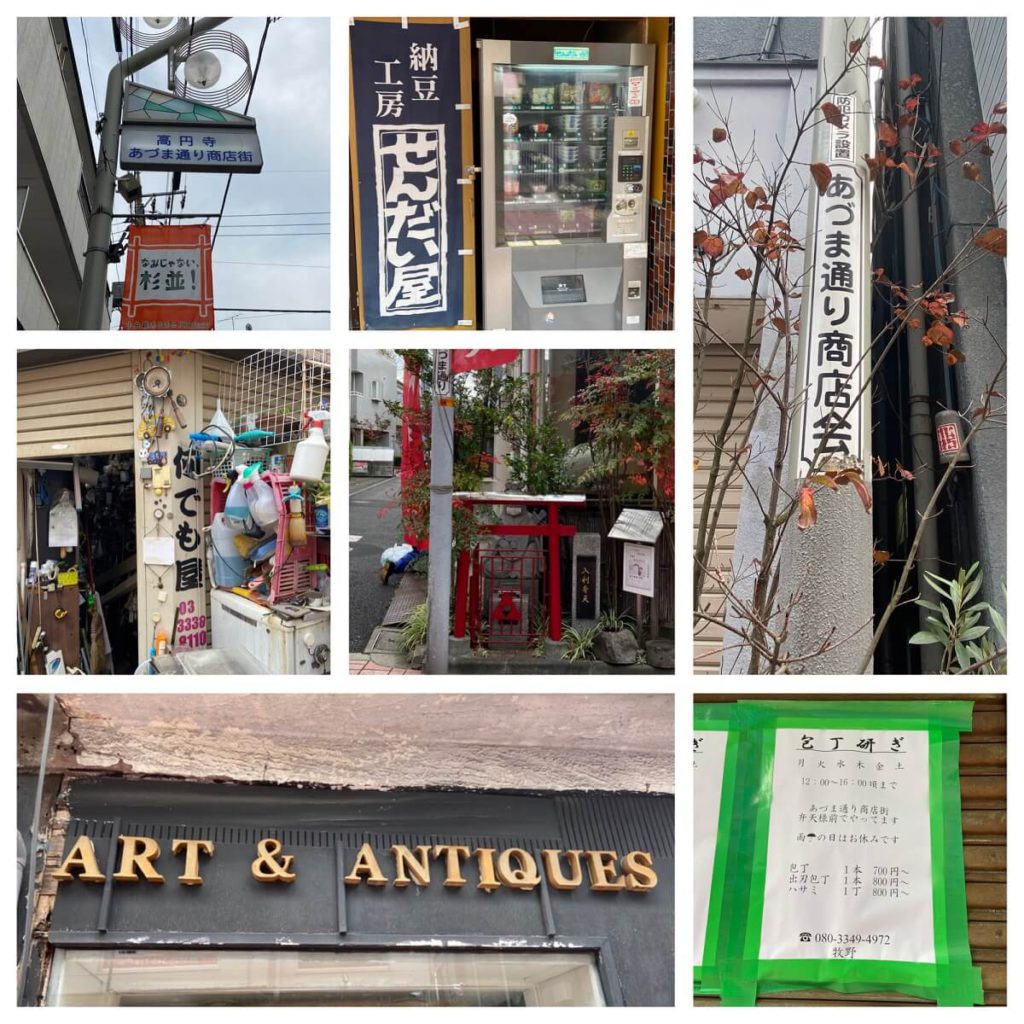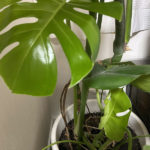 I live in Tokyo and am working at a pre-school. I'm a nature lover and enjoy experiencing the characteristics of each season. In addition, I like taking care of plants. My strength is improving myself and being able to think in a positive way.