It's difficult to argue that jeans are, in fact, the most popular form of casual clothing regardless of age or gender. The process of making jeans has many steps, which include making fabric, dyeing it, shrink-proofing and so on. I'd like to start with the high quality that denim companies in Japan provide. So, let's dive into the world of Japanese denim.
〜Kyoto Denim 〜 京都デニム
First of all, I'll introduce to you Kyoto Denim. I'm sure you're wondering why an ancient city like Kyoto is connected with denim. I'm going to tell you about Kyoto's progression with denim and the philosophy they believe in.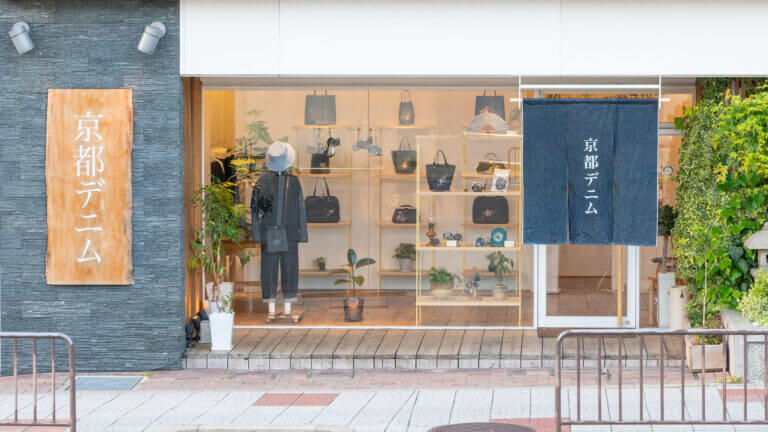 Just to start, Kyoto Denim is the only brand in the world that has invested in the traditional way of dyeing which is called the "Yuzen technique." The traditional Japanese motifs such as flowers, animals or scenery fit the blue color of the denim.
These motifs are carefully crafted by a skilled artist and are hand painted one by one. As a result, no two are the same. In my eyes, each motif has become a work of art in a museum.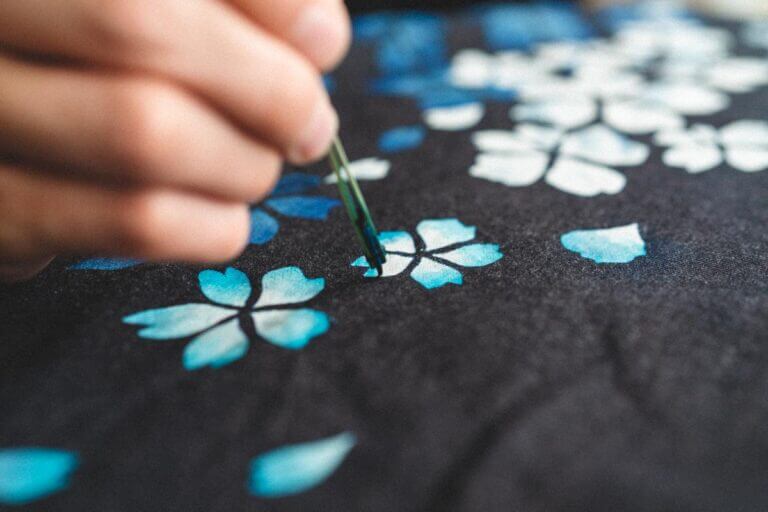 Originally, the founder, Mr. Toyoaki Kuwayama, built the company by dyeing kimonos and put his whole life into it.  As time went on, the value of these kimonos decreased in popularity, so this company adapted the "Yuzen technique" denim. By doing this, they wanted to preserve the traditional importance of kimono and introduce it to a whole new generation.
Then, let me touch on their works. The products come in all shapes and sizes, such as clothes, bags, items for daily use, ornaments and so on. I'm sure you'll be drawn in by these products, and you might have a difficult time picking out the best ones to suit you.
Also, they take custom-orders and have an excellent follow up service for all purchases.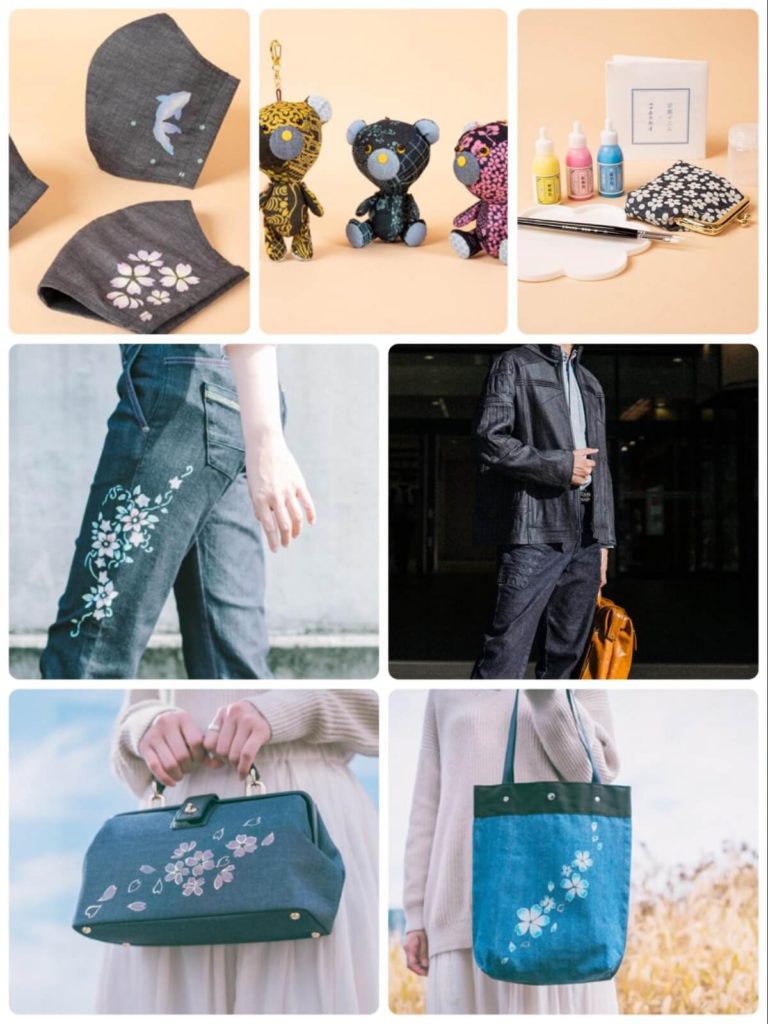 So, the next time you are in Kyoto, I highly recommend that you visit the shop and try them on yourself. For more details, please visit Kyoto Denim's website.
Kyoto Denim
https://kyoto-denim.com/shop/
*All images used with the permission of Kyoto Denim
〜Kojima Denim 〜 児島デニム
An area within Kurashiki in Okayama Prefecture is also referred to as "The Mecca of Japanese Denim." Do you have any idea where this might be? If you guessed Kojima, good for you!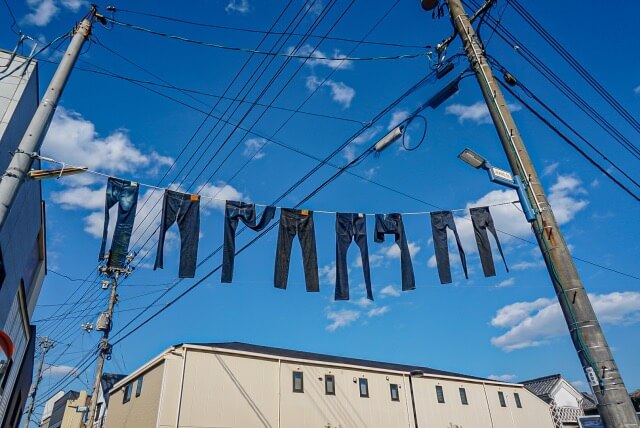 The area of Kojima was originally an island where the soil contained too much salt. Too much in fact that they could not use the soil to harvest rice. However, instead of becoming a producer of rice, they turned their attention towards the cultivation of cotton. This is directly connected to the area becoming heavily involved in the textile industry.
The first product which was created dates back all the way to the Edo period. During this time, a unique string known as the "Sanada-String" was developed mainly for suits of armor. After the warring period finished, it evolved into the lacing for geta-sandals and also to make tabi-socks. In the later periods, the string evolved once more to make school and military uniforms with the invention of the sewing machine.
In 1965, the former "Maruo-Hifuku" company (now known as "Big John") started making jeans by sewing together fabric imported from outside of Japan. They continuously made different styles, such as colored jeans and bell-bottom styles. While developing those, the company also started to think about making the fabric domestically, however to weave the fabric together turned out to be very difficult.
Finally, in 1973, the former "Kurashiki-Boseki" company (now known as "Kurabo") succeeded in producing the first ever denim made in Japan. This is where the phrase "Kojima-quality" was first coined,, and it spread throughout the world afterwards.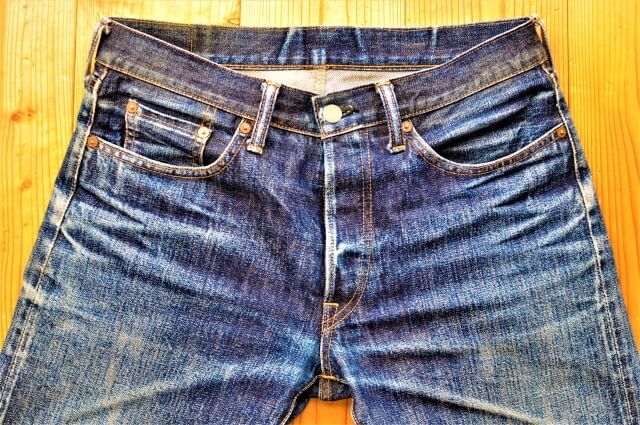 For those of you who are not familiar with the term "Kojima-quality," it is often used to describe high or exceptional level of skill related to jeans. In fact, many high end brands, such as Chanel or Gucci, rely on the use of this technique for their products. If you are interested in visiting "Jeans-Street" in the Kojima area, please feel free to click on the link below.
Kurashiki Kanko Web
https://www.kurashiki-tabi.jp/
〜 Fukuyama Denim〜 福山デニム
The same as Kojima, Fukuyama city in Hiroshima Prefecture is famous for its cotton cultivation and making Kasuri fabric named "Bingo-Kasuri." In recent years, they've been trying to make denim, and finally they succeeded in a loop-process for strings. As a result of that,they've come to make quality denim fabric. Today, their products hold over 50% of the domestic market share.
There are a lot of denim factories in Fukuyama, and the city is doing its best to use this as a way to revitalize the area. For example, they're currently working on a project where they will go around asking companies to switch to denim for their uniforms or hold photo competitions using social media or arrange factory tours, etc.. Among them, I'm most interested in "Furusato-Nouzei," which means tax reduction, given to those who donate to the local region. Those who donate can get local products and specialties for less than 30% of their donation.
Well, I'll introduce to you a long-established sewing company for kimono, "Assistar co.ltd."They've been engaged in making kimono as a processor for a long time. They take pride in having processing technology at the forefront of the Japanese clothing industry, which is why they offer denim kimono to the "Furusato-Nouzei" project.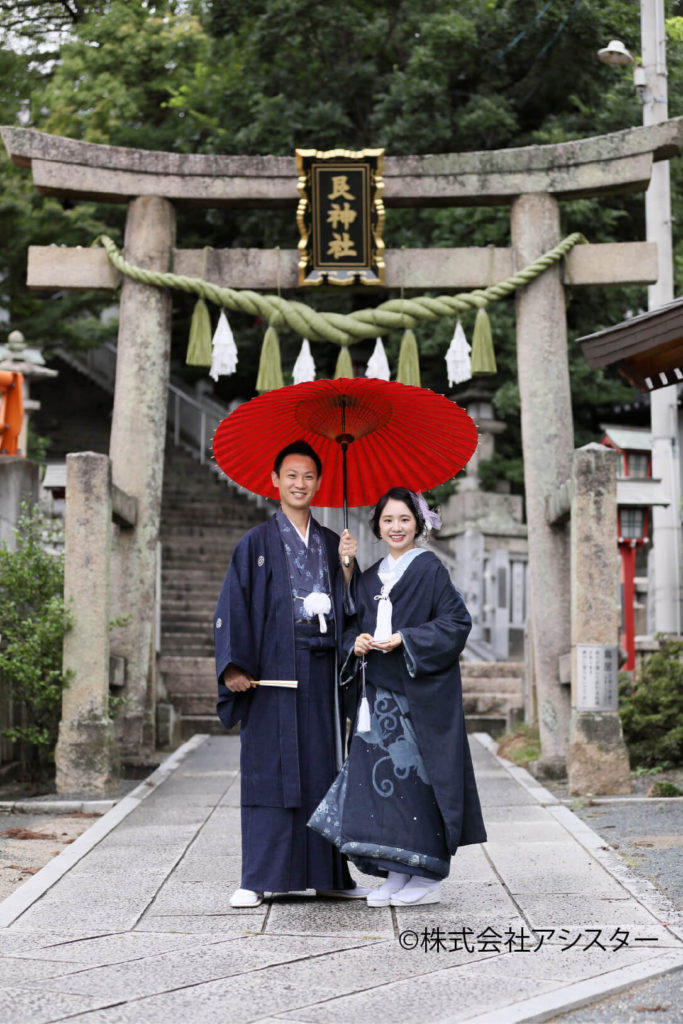 What a beautiful wedding costume! Denim that is referred to casual clothes increased status as an formal wear. Assistar company will never stop innovating Once you get to know their work, you'll not be able to keep your eyes off it.
*Image used with the permission of Assistar co.ltd (株式会社アシスター)
conclusion
Thanks for reading to the end. Did you enjoy the vibes of indigo blue? Now it's up to you. Please find a favorite denim for yourself.
I look forward to seeing you again very soon!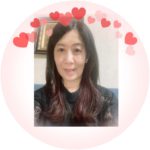 Brand Ambassador of kyoto Denim company, Kimono dresser, Japanese flower arrangement instructor I was born and raised in Osaka, I know this area like my backyard. I'd like to introduce Japanese culture and good points to someone from overseas. That'why I study English every day. Please feel free to ask me if you need anything.