Hakone Ekiden is the most popular Ekiden (marathon relay race) in Japan. It is held on January 2nd and 3rd every year. About twenty universities participate and compete in the race. Ten runners from each university team run the round-trip distance in a relay from the center of Tokyo to Hakone, Kanagawa prefecture. This two-day race from Tokyo to Hakone and back is separated into five legs each day for a total of ten legs with a total distance of about 220 kilometers in total.
It has a long history since it started in 1920. It became a popular sport after it was broadcasted on TV nationwide in 1987, and a lot of people watch it every year. A few participants in Hakone Ekiden play an active part in the Olympic games.
Participants
The following twenty-one university teams participate in Hakone Ekiden.
Ten university teams which qualified seed right* the previous year

Seed right is one which the university teams, which finished within 10th place in Hakone Ekiden the previous year, can get.

Ten university teams that qualify the right in Yosenkai*

Yosenkai is held in October over two months before Hakone Ekiden every year. Runners from each university run half-marathons and as a result, ten university teams are selected.

One mixed team which consists of the runners who are selected from universities that couldn't qualify the right
Course
The course is from Tokyo to Lake Ashinoko of Hakone, Kanagawa prefecture. The distance is a 217-kilometer round-trip. It is separated into ten legs and each runner runs a distance of about from 20 km to 23 km.
Each course in each leg has different characteristics. Concerning the second leg, the distance is 23.1km, the longest of all legs and the course has various uphill roads and downhill roads and which means a challenging course. Therefore, in general, the fastest and strongest runners from each university run the course. They are called "Ace" in Japanese.
In addition, concerning the fifth leg, the difference of elevation in the course is 874 meters, and the runners have to run up strict uphill roads. So, the course is the most difficult for them and a lot of runners cannot come into their own as they expected. So, a team's performance is heavily influenced by a bad record. On the other hand, when the runners break a record and make a strong impression on a lot of people, they gain praise from everyone and are called "Yama No Kami" (God of the Mountain).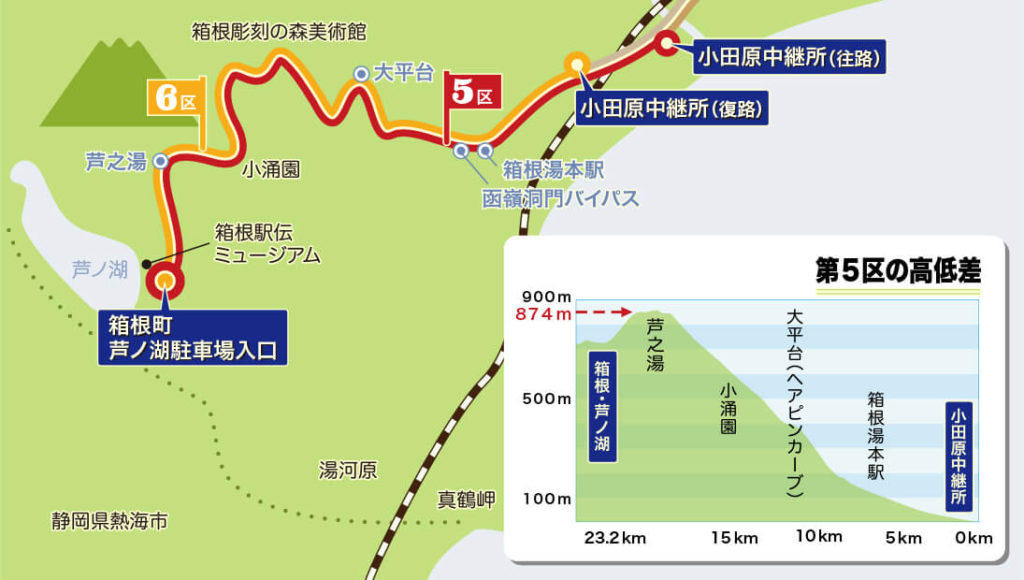 Tasuki (Sash)
Each runner runs with Tasuki (sash) and when they finish running in the course, they pass it to the next runner. They always have a strong will that they absolutely pass it while they run because Tasuki stands for a symbol of the team and is filled with the passions and sweat of all members. Therefore, it brings greater vitality to runners who struggle to run hard.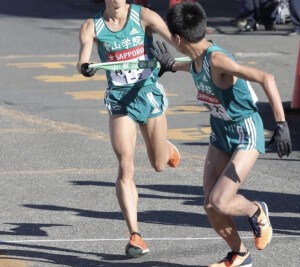 Some accidents happen in Hakone Ekiden every year. For example, a runner retires halfway without finishing running due to injury or sickness, and at that time the runner gets so devastated because they couldn't pass Tasuki to the next runner. At the same time, the other members give encouragement to him. A lot of audiences feel empathy for them and are impressed so much when they watch the situation on TV.
I look forward to watching the next Hakone Ekiden next year.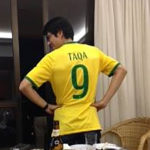 I am in charge of maritime affairs like shipping as a government officer. I like jogging in my free time. I have completed full marathons eleven times at the races including one in Rio de Janeiro, Brazil during my stay in Sao Paulo, Brazil.