Introduction
Today, I'll be introducing Yao City where I was born and raised. It might be a run-of-the-mill town, but it has a warm feeling and is convenient to live in. I hope this article makes you feel a little nostalgia and reminds you of your hometown as well.
What's Yao like?
Yao City is located on the mid-eastern outskirts of Osaka Prefecture. It's the right balance between urban and rural life. People living in Yao are said to be warm and friendly because of its Osaka dialect. Their communication skills are outstanding. On top of that, it's common for them to talk to complete strangers.
It was called one of the central parts of Kawachi County, and even now, it is still referred to by this name. (Naka-Kawachi 中河内 in Japanese)
As for transportation, the JR line, the Kintetsu-Osaka line, and the Osaka-Metro Tanimachi line are all connected to Yao City. It takes about 15 minutes to get to the center of Osaka City.
I'll tell you about the origin of the name Yao (八尾). Once upon a time, there lived a beautiful bush warbler in this area which had eight (八) feathered tails (尾). Yao was named after that legendary bird.
History
I would say that this area would be a prosperous place because of its geographical closeness to the ancient city of Nara.
Surprisingly, the history of Yao dates back to the stone age. There is an accurate record that shows the existence of humans living there and signs of cultural development in the area as well.
The reason for its flourishing is thought to be due to the abundance of resources such as water, fruits, wild animals, and so on.
In Yayoi period (about 1000 BC – 300 AD), people cultivated rice by hydroponics and came to believe in the blessings of the sun. That led them to have faith in god.
*Onji Jinja Shrine (恩智神社)
It was established in 470 AD and is one of the oldest shrines in Japan. It was recognized as an Engi-Shiki shrine, one of the Ground Shrines of Myojin. The Imperial Court deeply trusted the shrine and gave it a "Shichi-Go" which became its own territory. There has been evidence that humans were living in the stone age in the Onji area, and it was a major area of residence even before the Nara era.
You can receive the answer for worship from the divine rabbit and dragon which are messengers of god, called "Kami."
They have a summer festival on August first that is a special attraction in the Onji area. Young men carry a portable shrine shaped like a futon during climbing up the stairs to the main temple. It's a must-see and would be a heart-stopping experience for you.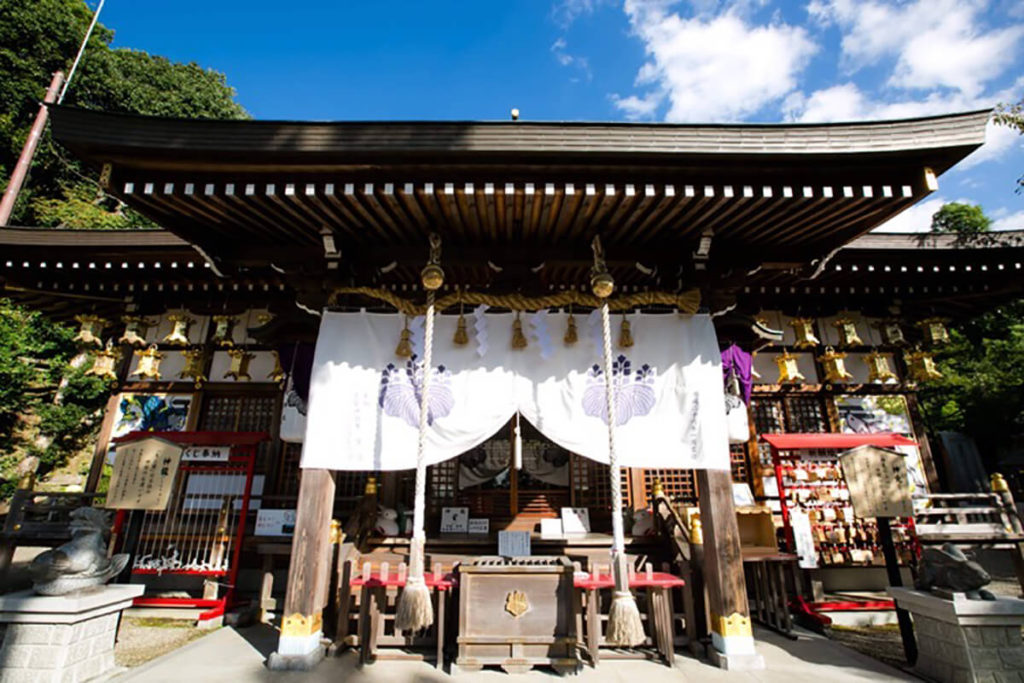 For more information, please visit the link below.
Onji Jinja Shrine Official Website
http://www.onji.or.jp/
HTJ Website
*A cluster of burial mounds (古墳群)
The Shionjiyama-kofun was built in about the 5th century which was in the middle of a tumulus (a grave mound, typically made of piles of stone) period. It's located on Mt.Takayasu which is said to be a cultural area called "Yamanneki." The shape is keyhole and the length is about 160 meters and is one of the biggest burial mounds of Osaka. However, this is a tomb which is still unidentified despite research. It is thought that a person in authority is buried here.
Next, Takayasu-Senzuka kofun Cluster is also recognized as a group of burial mounds in Mt. Takayasu.
They were founded in about the 6th to 7th century and consist of over 200 tumuli. This led them to be named "Senzuka" (which means "thousands of tumuli" in Japanese). Almost all tumuli were made by stones with a horizontal type burial chamber and are facing south. They are unidentified mounds as well.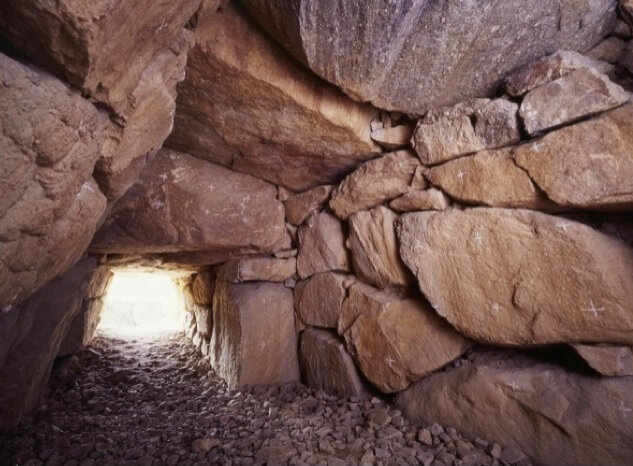 *Remain of Yugedera (由義寺跡)
A Buddhist monk by the name of Dokyo (道鏡) was trusted by the Emperor Shotoku (正徳天皇) and took an important post in the Imperial Court. His Majesty decided to build "Nishino-Kyo' in Dokyo's hometown, Yuge, which faced Heijo-kyo (the capital of Japan during the Nara period). However, this project was canceled due to His Majesty's passing away. Due to the incomplete remains, the temple is also known as "the phantom temple."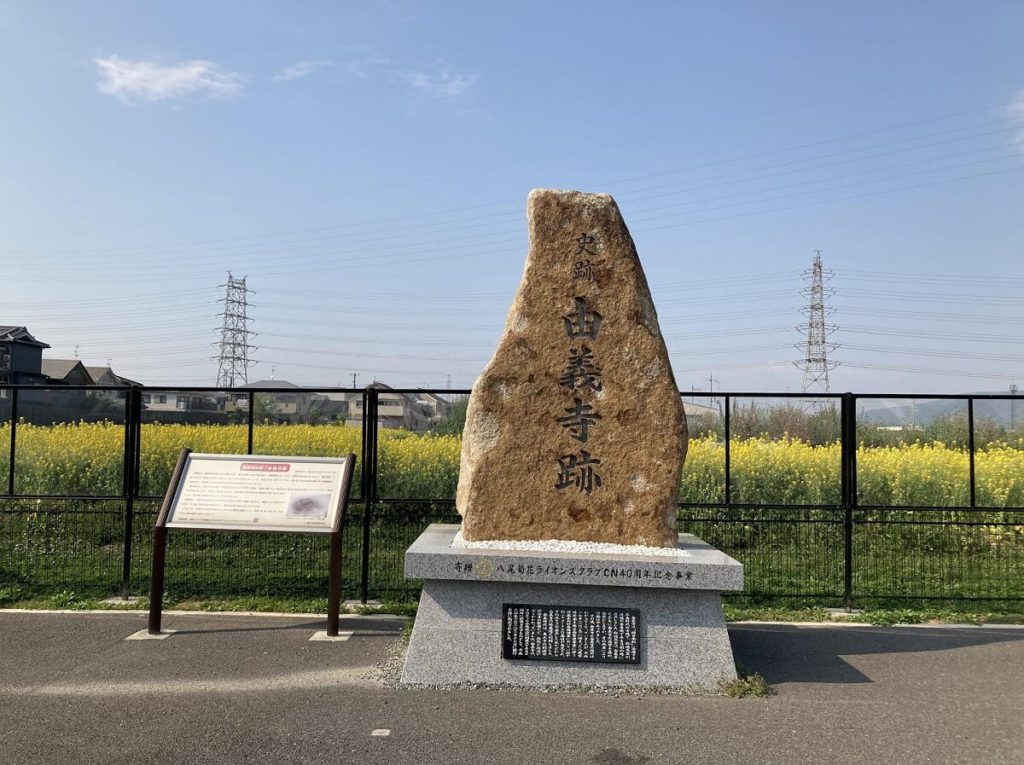 *Daiseishogunji Temple (大聖将軍寺)
In 587, Prince Shotoku won the battle against an old enemy: the Mononobe clan. Shotoku wanted to make an offering for his victory to the god Bishamonten in Mt. Shigi which was a sacred place. He built this temple to express his gratitude to the god. He also established Shitennoji Temple which is one of the well known ancient temples in Japan.
People living in this area called it "Taishi-do" (太子堂 in Japanese).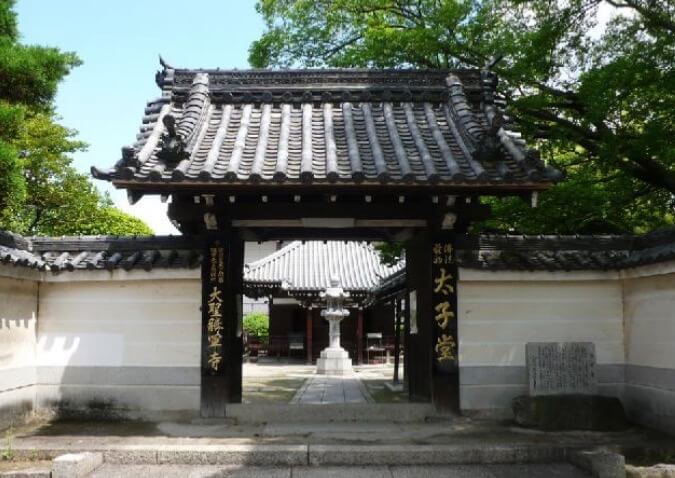 Here are the references that I used to write about Shigisan Temple. Please check it out.
If you get a chance to visit Shigisan Temple, it doesn't hurt to ride a Shigisan cable. You can see a great view of Osaka City from the window.
It makes you have a kind of adventurous feeling.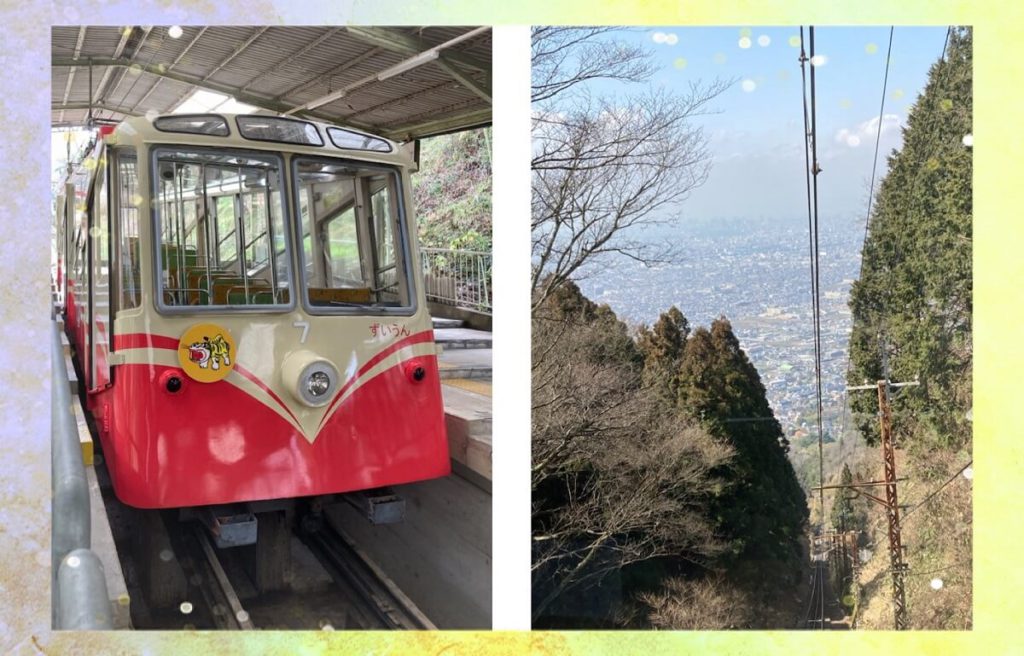 Industrial production
Yao has been known as a place of craftsmanship for a long time. I'll introduce to you amazing products from Yao City.
Dating back to 100 years ago, this area flourished in cotton cultivation used to make "Kawachi-Momen," but materials from overseas took the place of local cotton. As a result, cotton cultivation went into a decline.
In order to search for alternative plans, companies in Yao started various industries.
① Nowadays, Yao is famous for being the top producer of toothbrushes in Japan.
The quality is outstanding; you should try them once. The citizens of Yao City are extremely aware of dental health. A unique toothbrush statue is built in front of the Kintetsu Line Yao Station.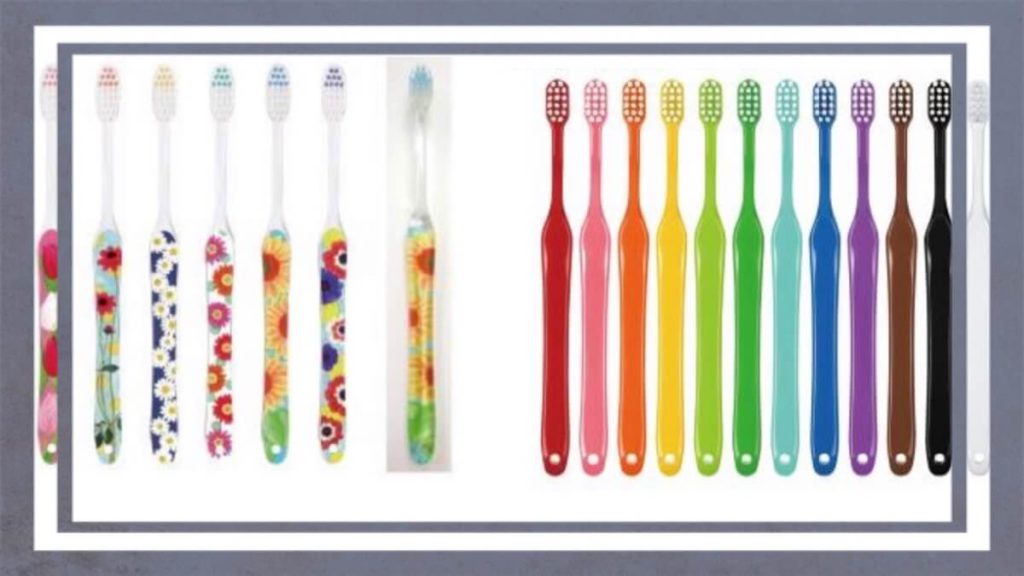 ② You may know about children's clothing company "MIKIHOUSE." It's a well known brand in Japan and has had a lot of fans for years. Their head office is in front of Osaka-Metro Yaominami station. You should drop by for shopping in their showroom. It's fun just to look at children's clothes.
They have organized sports clubs such as Judo, table tennis, swimming, archery, and the list goes on. A lot of famous olympians and medalists have lined up with admiration.
miki house
https://www.mikihouse.co.jp/
③ Have you heard of "pon-zu" before? It's a popular Japanese vinegar which is made from soy sauce and citrus juices. You can put pon-zu on cooked meat or fish, and it's especially enjoyed as a dipping sauce for hotpot.
Asahi pon-zu (旭ポン酢) brings out the natural flavors and accentuates any dish it is used with.
Once you try it, you can't give it up.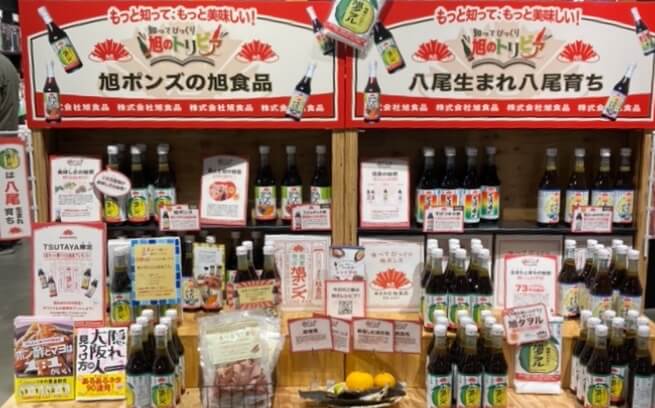 Yao City has adopted the "Furusato-Nozei" project which means people can get tax reductions for donating to local municipalities, and on top of that, people get back local specialties or products. Would you like to get the products above? They would meet your expectations.
Recommendations
Furunavi website
https://furunavi.jp/Product/Search?keyword=%E5%85%AB%E5%B0%BE%E5%B8%82&pageno=6
Agricultural products
① Edamame (枝豆)
The young soybeans are widely cultivated in this region. They are fresh, ripe, and sweet. The boiled soybeans go well with beer on a summer day.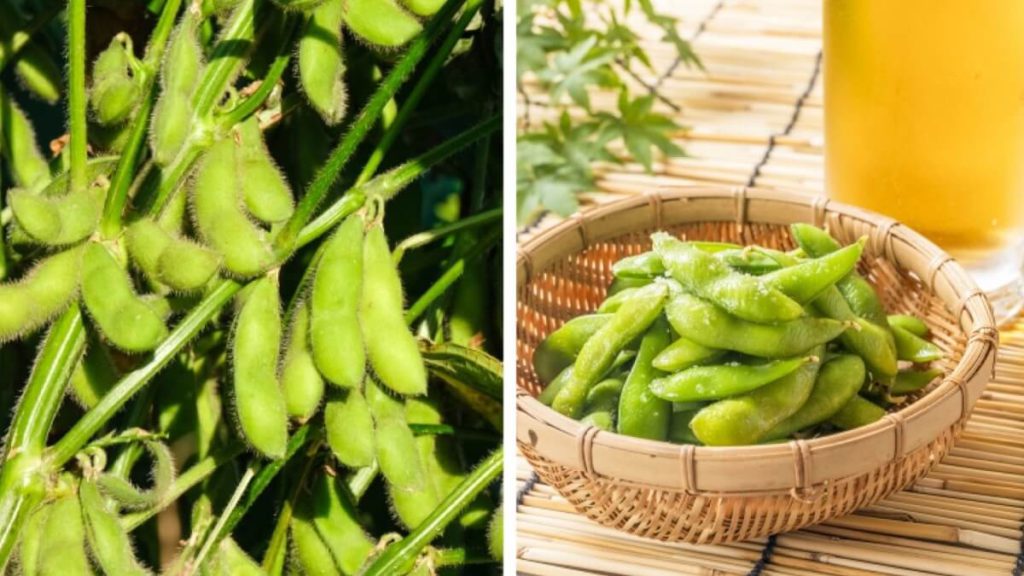 ② Wakagobo (若ごぼう)
Have you ever heard of young burdock?That's exactly the local specialty in Yao City. Generally, burdock is recognized as a root vegetable, but people living in this area eat it still young. All parts – leaves, stems, and roots – are edible.
It contains nutrients such as rutin, fiber, calcium, and iron. It smells fresh, tastes a little bit bitter, and the texture is crunchy. I recommend you to eat tempura with young burdock.
The young burdock tells the Yao citizens that spring has come!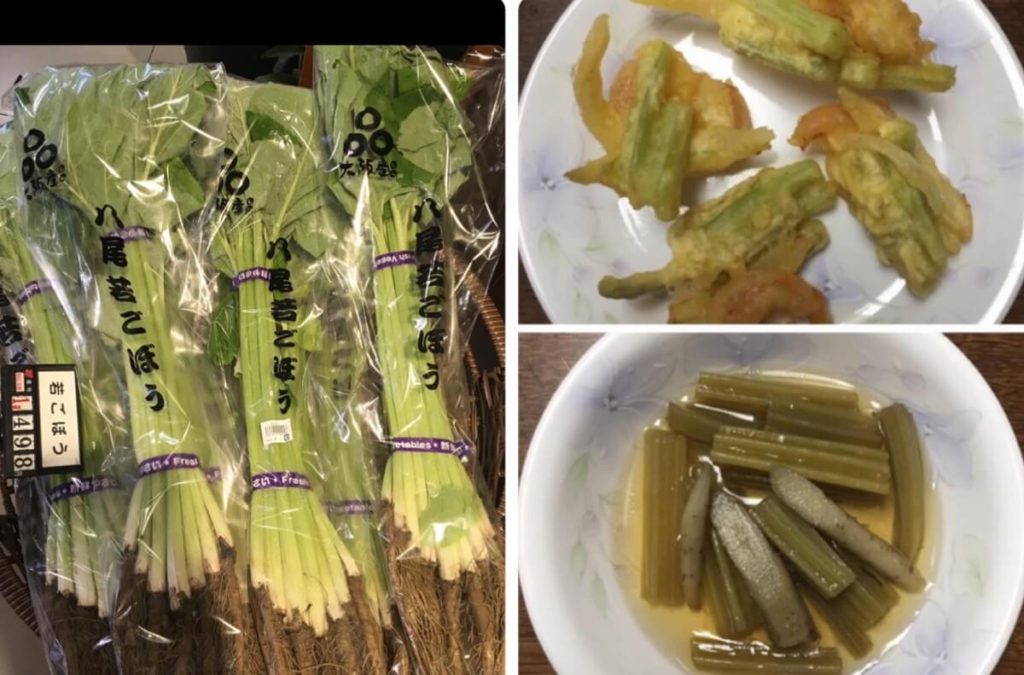 ③ Benitade (紅蓼)
You might know that benitade is known as water pepper in English and that it is usually added to sashimi as a condiments. I'm sure you've seen it at least once.
It removes the smell of raw fish and is used as an antitoxin. I wouldn't say it's a main food, but the benitade in Yao is so fresh, so therefore you should make benitade salad with mayonnaise.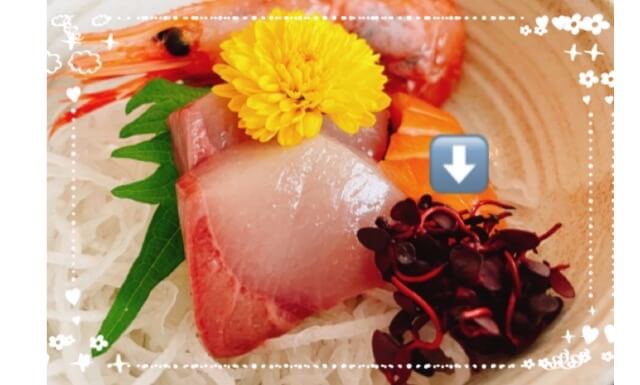 Soulful Bon Dansing Kawachi-Ondo (河内音頭)
Japanese people have a dance event called Bon Odori in a summer festival during Obon week that is a traditional folk dance. Originally, it's in order to calm the spirits of ancestors that come back to this world, but nowadays, it is one of the big events in Obon week, and the religious meaning has been lost.
Bon dancing music is called "Ondo" and comes in various regional ways, kind of like a dialect. The singer and musicians required special skills; that's why they started their career in childhood.
Kawachi Ondo has become a synonym for Yao City that originated from Jokoji Temple. According to legend, laborers carried timber to rebuild Jokoji Temple, and they shouted in rhythm to their moving. That's exactly the origin of Kawachi Ondo music. The style of performance is sorrowful and nostalgic. That sound and rhythm make people emotional and dance all night.
Well, I should make special mention of a great record. On September 9th, 2017, Yao citizens set a new Guiness record for the largest number of people dancing in union as 2872 people were wearing yukata kimonos and did not make a mistake in the dance. They got the record, and Kawachi Ondo was recognized as the most famous Bon dancing in Japan.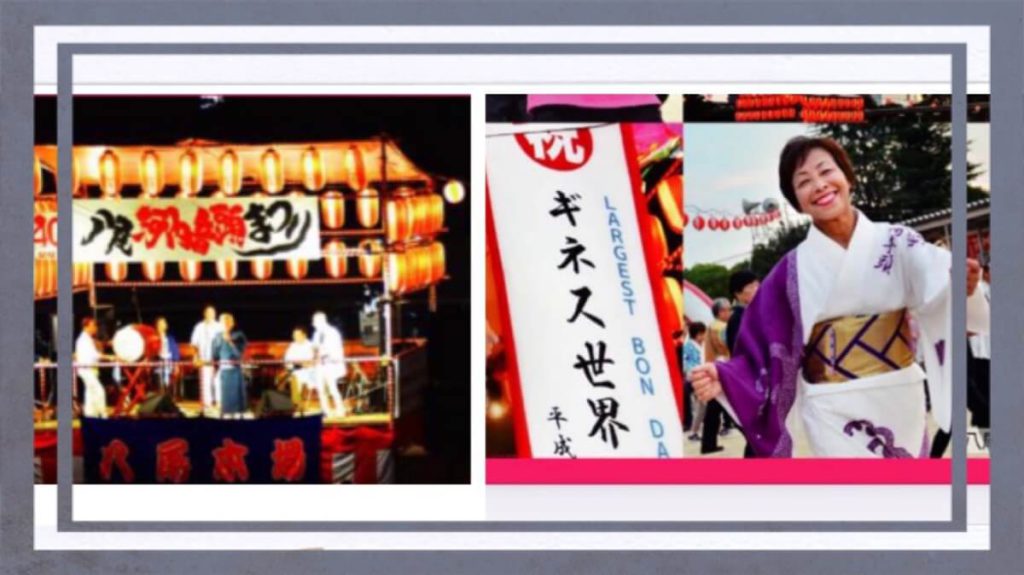 Yao Airport
Yao Airport is designed as the only second class airport in Japan and does not have normal flights . However, it has various uses such as media reports, weather observation, pilot training, aerial survey, and so on. Only small airplanes and helicopters are allowed to use this airport.
Furthermore, Japan Ground Self-Defense-Force and the Osaka Prefecture fire department operate a base there and provide protection against emergencies.
Some air carriers offer sightseeing and charter flights from Yao Airport. It seems like some people take it to pop the question during the flight. How romantic it is!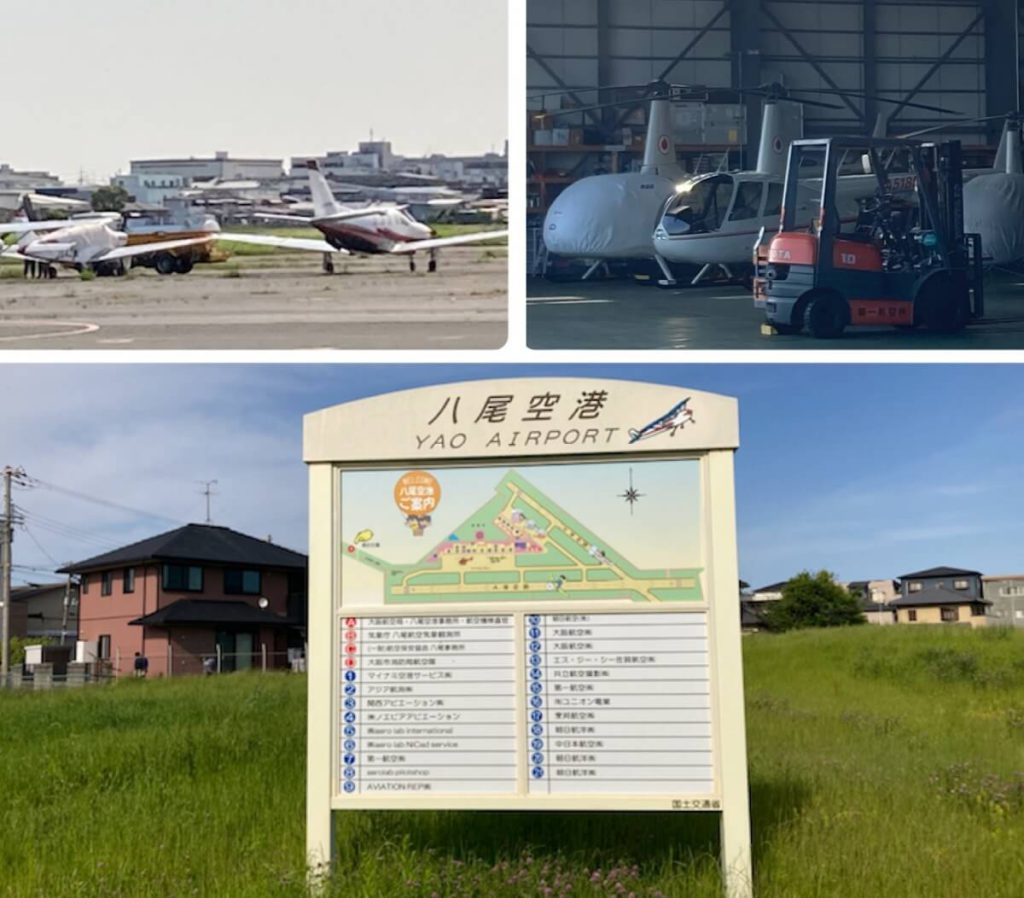 Restaurants and Shops
① Manger: pork cutlet restaurant (マンジェ)
You have to go there yourself to put your name on the daily reservation list. They don't accept any reservations in advance because they are particular about the freshness of pork. The condition of the pork they stock is strictly controlled.
Have you ever tried "tonkatsu"? It's a deep-fried breaded pork cutlet and is loved by most Japanese people. If you are ever in Yao, please try their amazing dishes at least once.
They have many kinds of pork, but I recommend their "Tokyo X" pork, which is a cross breed. The pork is very fresh, so it is served medium rare, juicy, and is reasonably priced for such a sought-after pork brand.
Tonkatsu Manger
https://tonkatsumanger.com/
② Yamagaya: Soba restaurant (山がや)
A lot of people wait in a line before this soba restaurant opens. I guarantee you their soba noodles won't let you down. They offer freshly kneaded soba made from homemade flour using a millstone daily.Their popular menu is not only soba but also "kamameshi." in which rice, meat, and vegetables are served in a small pot. You can tell from the dish how much natural ingredients mean to the owner. I'm proud of his pride and efforts.
After you finish eating soba, please taste the soba-yu which is leftover hot water used for boiling soba noodles. You can pour the soba-yu into the dipping sauce and drink it. It contains plenty of nutrients.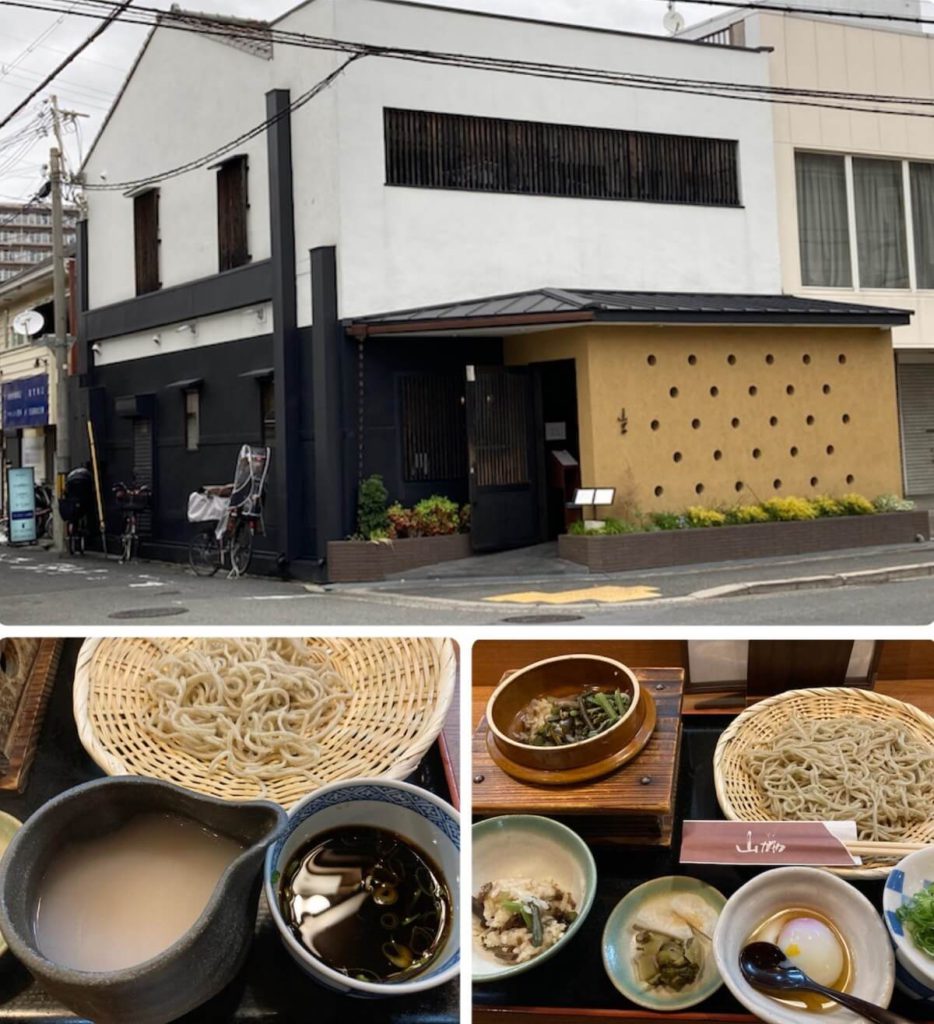 Yamagaya
http://yamagaya.jp/soba/
③ Torindo: Japanese traditional sweets shop (桃林堂)
This is common knowledge for Japanese sweets shop in Yao City. They were established in 1964 and have been loved forever. You can enjoy sweets and green tea at "Hyakusoen" (佰草園) cafe in a Japanese garden.
They have some branches in a department store in Tokyo, so please try their high-class tastes.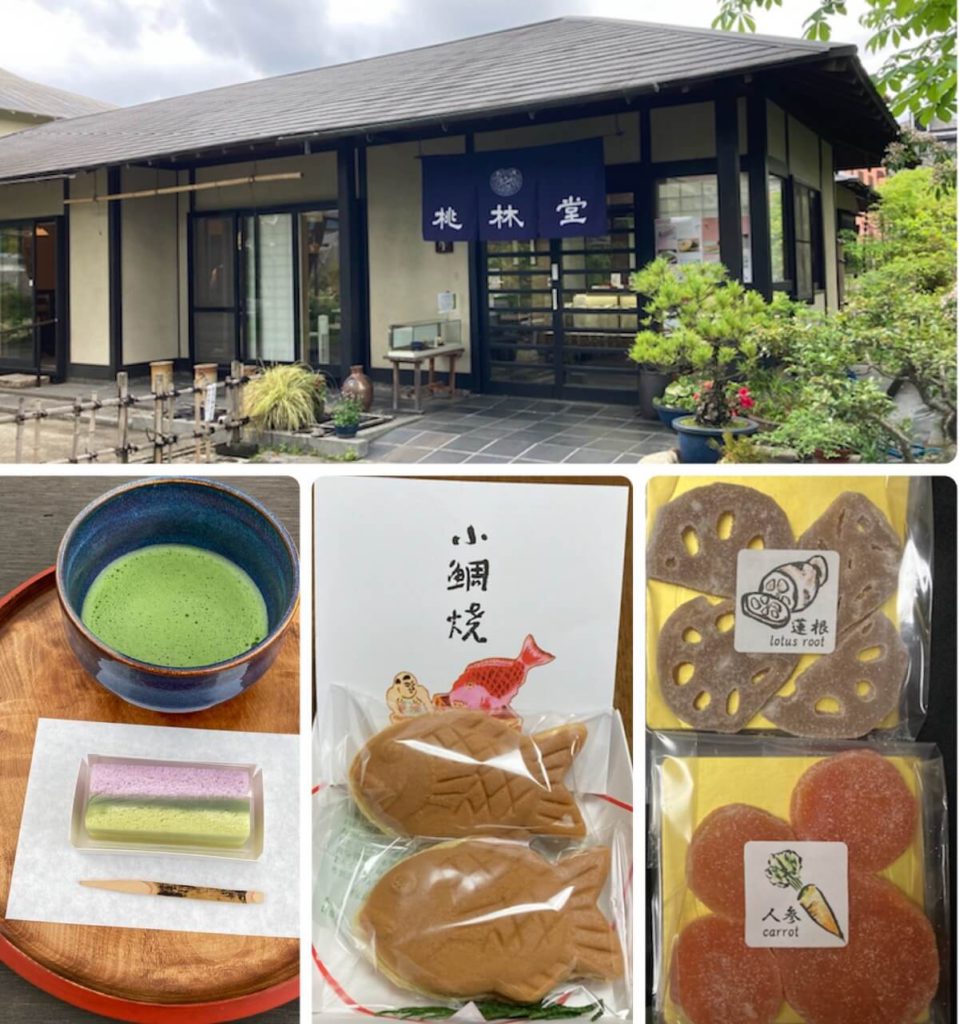 Torindo
https://www.tourindou100.jp/
④ Yohei Torindo: also a Japanese traditional sweets shop (與平桃林堂)
They have been a long-established company and were founded in 1925. It is located close to Kintetsu Yao Station in the precinct grounds of the temple.
The building is a traditional wooden style that you can no longer see. They provide seasonal sweets that tell us Japanese history and old customs we don't know. I'm grateful they will see their 100-year anniversary.
Yohei Torindo
https://yoheitorindo.com/
Conclusion
Okini (Thank you) for reading such a long article! After researching about Yao City, even I learned a lot of new things about my hometown. Although Yao City tends to be overshadowed by more popular cities such as Umeda or Namba, even these areas cannot claim that they have a good mix of ancient history and modern industries. This is what makes Yao City very unique, and I consider my hometown a hidden gem that is waiting to be discovered by more people.
At the end, I'll show you my most favorite scenery in Yao City below.
Hona, Matana! (Hope to see you again)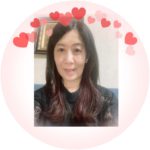 Brand Ambassador of kyoto Denim company, Kimono dresser, Japanese flower arrangement instructor I was born and raised in Osaka, I know this area like my backyard. I'd like to introduce Japanese culture and good points to someone from overseas. That'why I study English every day. Please feel free to ask me if you need anything.