I would like to introduce you to a few kinds of Japanese stationery, from a reasonable one to a little expensive one. I know many great pen companies around the world, because I work at an importing company, but I have recently found that Japanese stationery is awesome and interesting.
My favorite Japanese pen
I received a PILOT fountain pen as a gift from my boss. My interest in stationery started after receiving this present. PILOT is a famous Japanese pen company that was established over 100 years ago. You can buy a Pilot pen anywhere from a convenience store to a big stationery shop– anywhere. "Acroball ", "Supergrip " or "Frixion " are also famous reasonably priced pens. You can buy a fountain pen for around ¥1,000. It is cheap, but not cheap quality. For beginners, I recommend "Kakuno". It is very light , simple and very reasonably priced! My fountain pen is called the "Capless Decimo" and the feature is called a knock type, and doesn't have a cap. Ordinarily a fountain pen has a cap for keeping the nib from drying out. But you can use it like a ball pen. It is the world's first amazing invention!! And I heard that Japanese pen's nibs are very tough compared to foreign companies' ones because the Japanese put too much pressure on pencils. These PILOT pens are definitely for Japanese people. So if you want to write Japanese letters beautifully, I recommend you use a Japanese brand.
The first thing I noticed when using a fountain pen is that the more I use it, the easier it is to write. Now I can't let go of it at home or at work.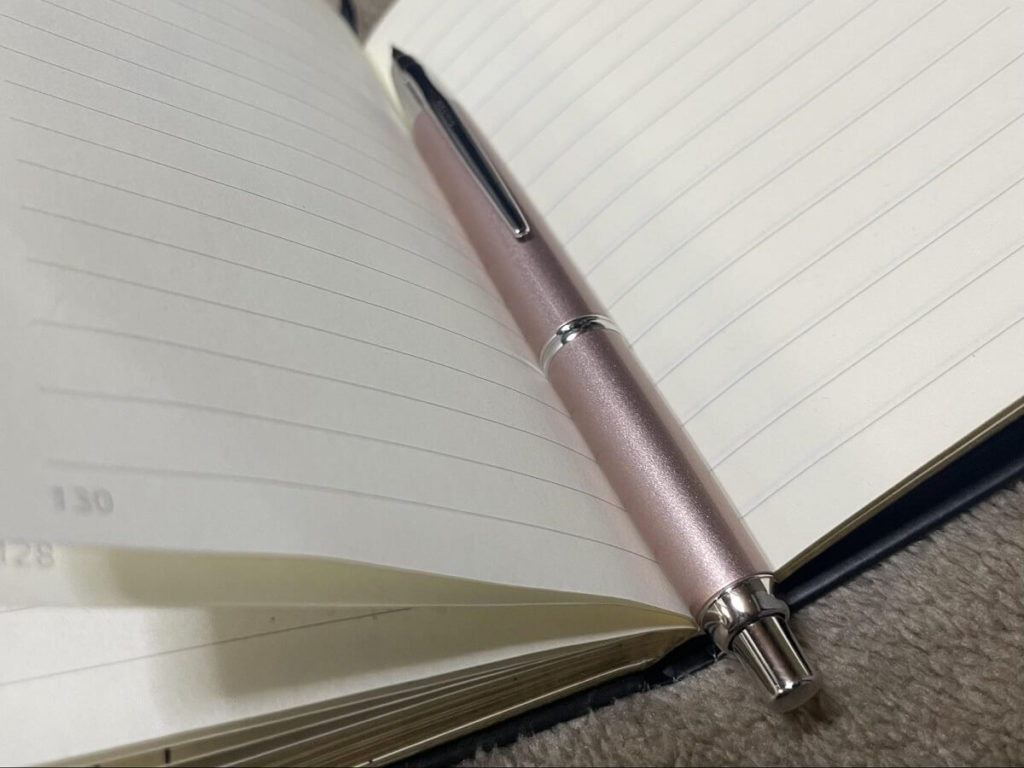 I also love PILOT's bottled ink called the "Iroshizuku Collection". The names of the colors are interesting. For example, red is "momiji" (autumn leaves), purple is "murasakishikibu" (It is the name of a writer from the Heian period; musasaki is purple in English"). All 24 colors are named with Kanji so you can enjoy a Japanese feeling. Many non-Japanese brand's bottled inks are over 30ml but PILOT's inks are available in 15ml(mini), so you can also enjoy many colors.
⭐︎Spin-off⭐︎
It is a funny one!! This red pen is a Hiroshima Toyo Carp souvenir (made by famous The Sailor pen co.LTD), so you can buy it in Hiroshima. Carp is a very popular baseball team and the team color is red. The stadium and souvenirs are also red. Amazingly this 3-color pen is not multi-colored, all of the colors are "red". Just the core thickness is different. (0.5mm, 0.7mm, 10mm) This is unusual and I can feel strong loyalty to Carp by using this ball pen. (Actually I am a Tigers fan but I couldn't help buying it.)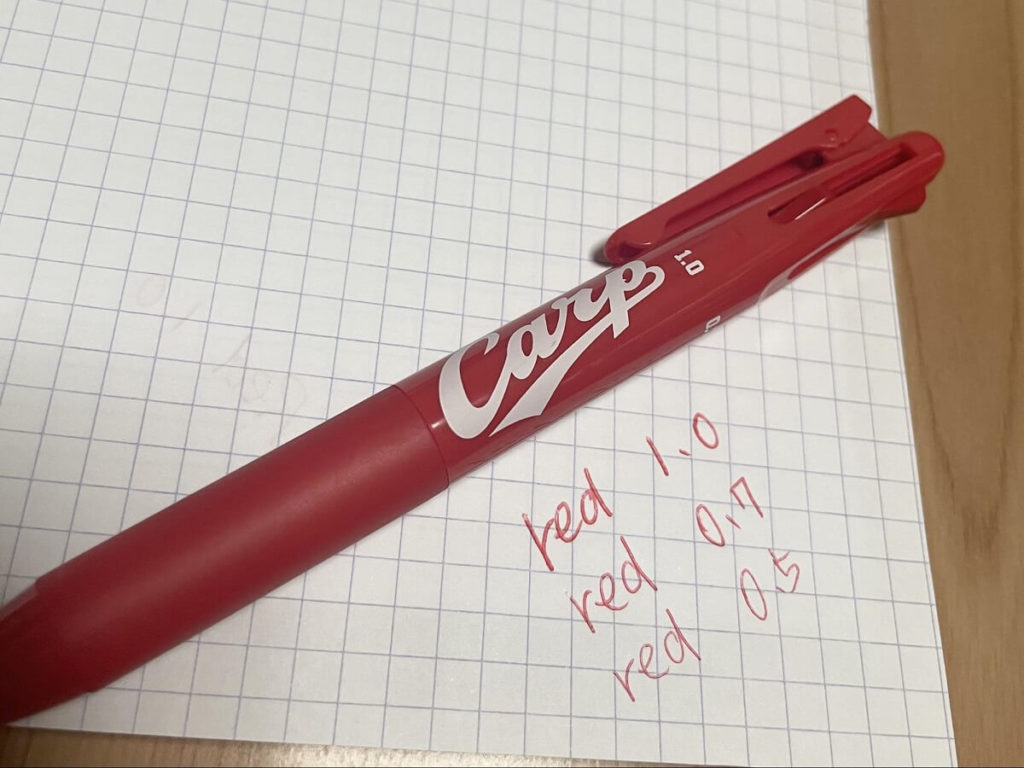 The big stationery event "Bungu Jyoshi Haku"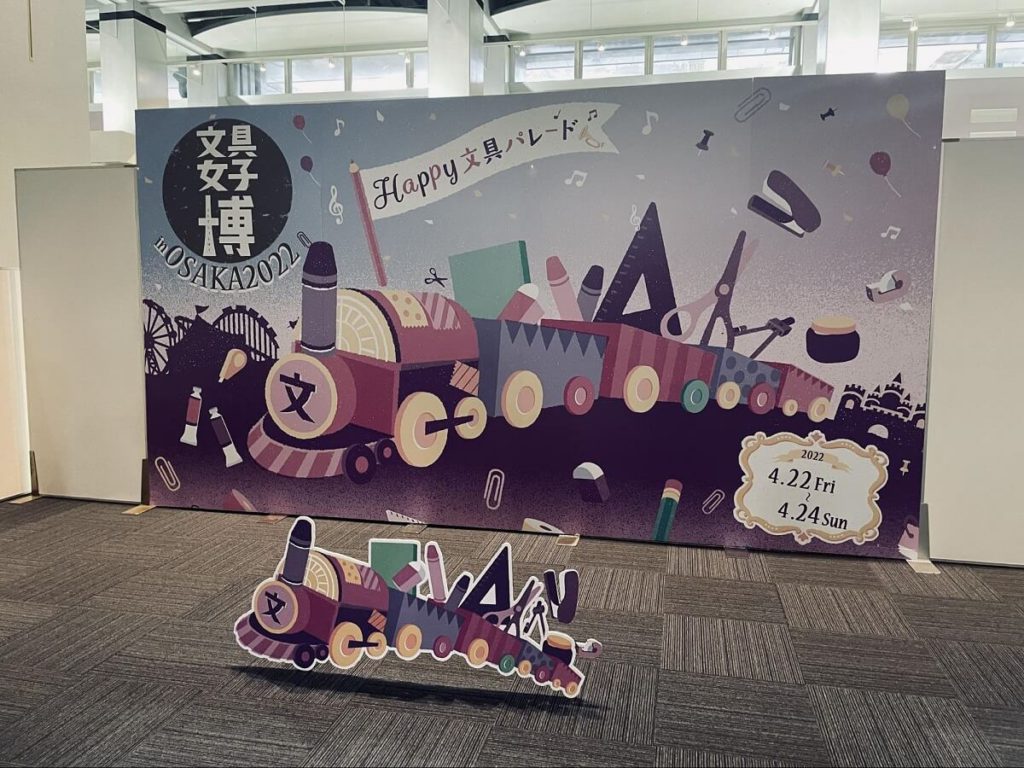 I visited a big stationery event last month. It is Bungu Jyoshi Haku(文具女子博)in Osaka and the name means "stationery exhibition for girls".
100 kinds of Japanese or importing companies gathered in ATC Hall and sold cute stationery or limited edition items. It was held for four days (the first day is for people who purchase premium tickets). When I went there, I could see many families, couples and children. So I think everyone can enjoy it! There were a lot of unexpected and useful items. Many people stuffed their shopping bags with a lot of stationery and enjoyed a free event or a giveaway. What was a popular item? There are many kinds of masking tape!! I bought a funny one and will show you below.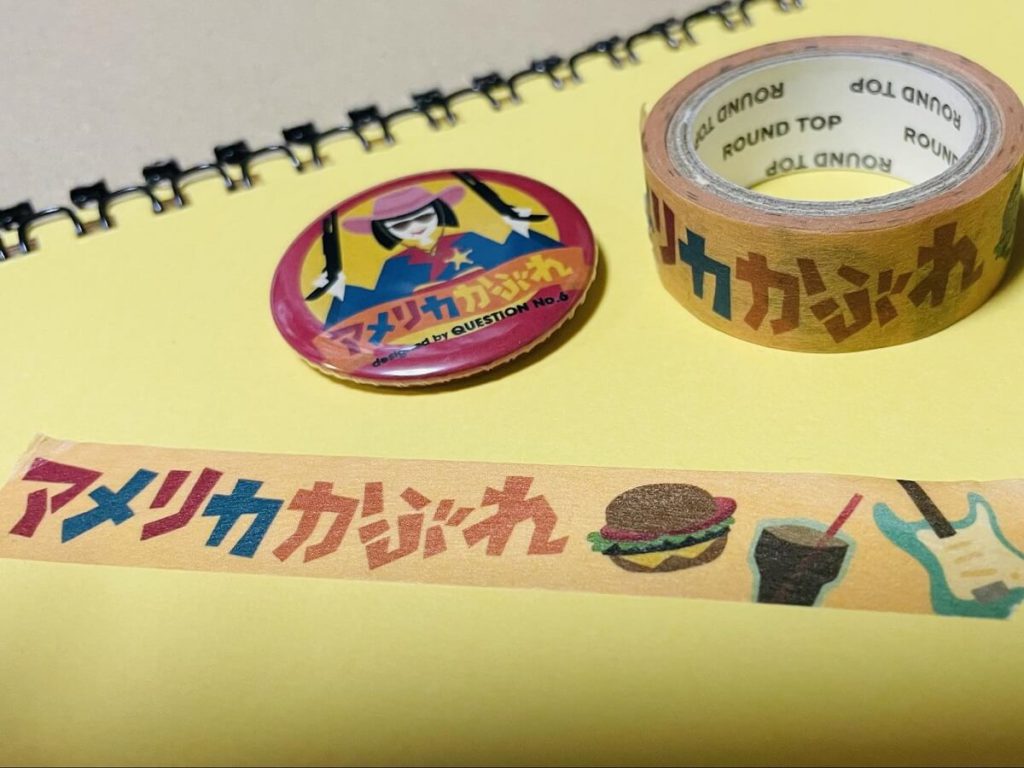 Besides that, people enjoyed making their own custom pens or notebooks. What impressed me was the booth of the famous spiral notebook brand Rollbahn. People could choose their favorite cover, ring, band and paper. So people could make original ones. It was so special!
And "glass pens"are also very popular now. I don't have picture, so please search"ガラスペン" or "硝子ペン". Aren't they so beautiful? They are very expensive and fragile but most pens are hand-made by craftsmen. So people rush to buy rare items there when it opens. You can decorate your home or enjoy writing with many kinds of bottled inks. It is almost clear so you can see the color very well. And it's easier to take care of than a fountain pen. Ordinally we must soak the fountain pen in a cup of water for 1 day when you want to clean the pen. But the glass pen doesn't need it, so we can enjoy changing colors easily.
And I also bought these items below.
This "uni" ball pen is from a limited edition set, and it's color is inspired by the air balloon festival (from Mitsubishi enpitsu(三菱鉛筆))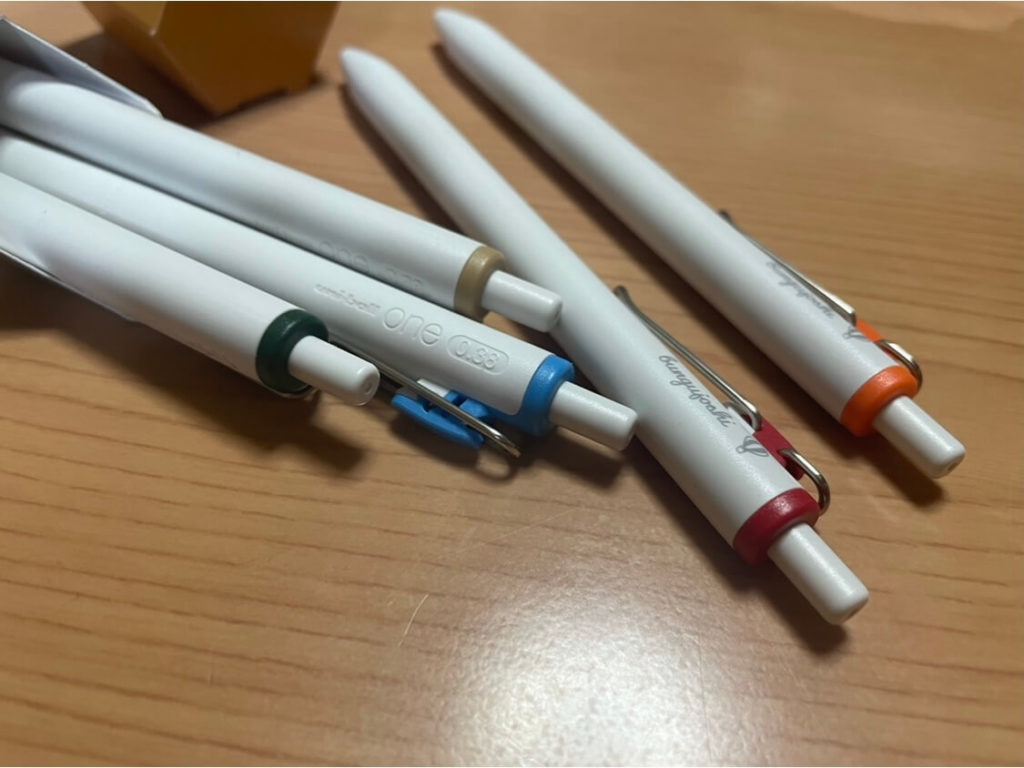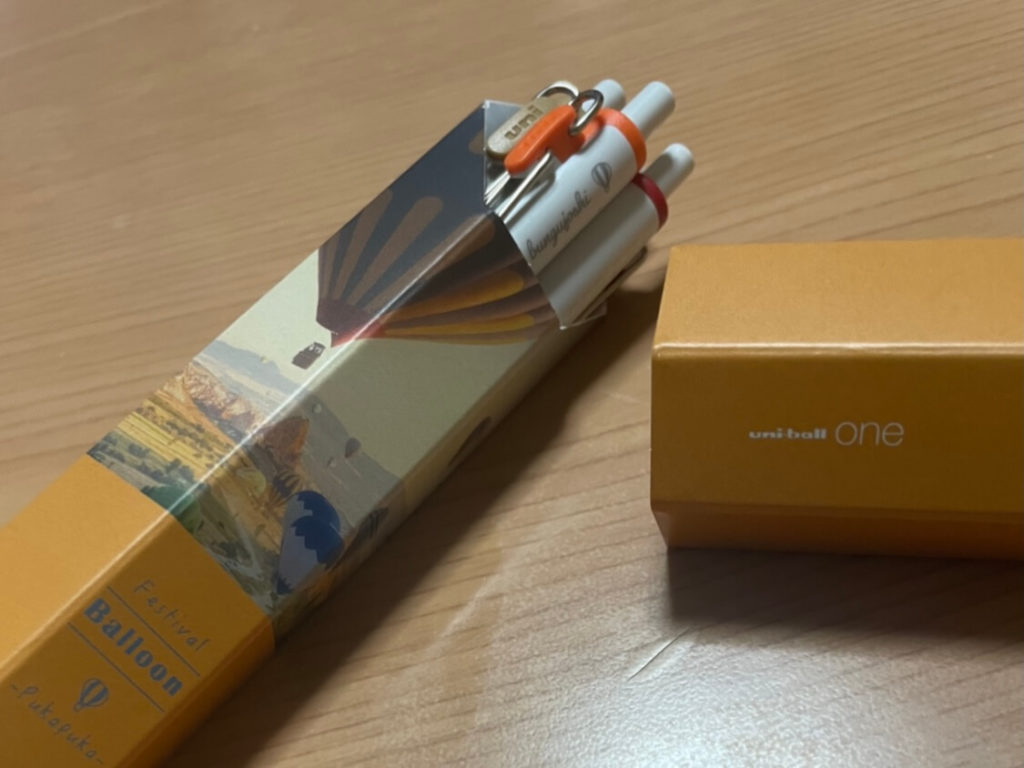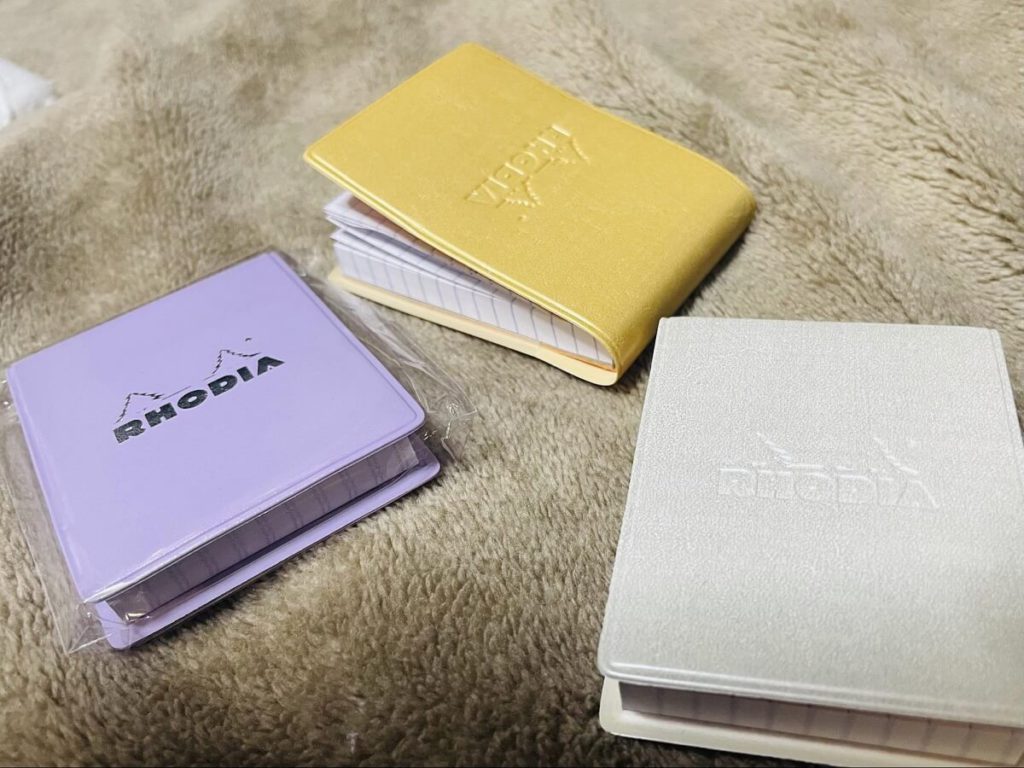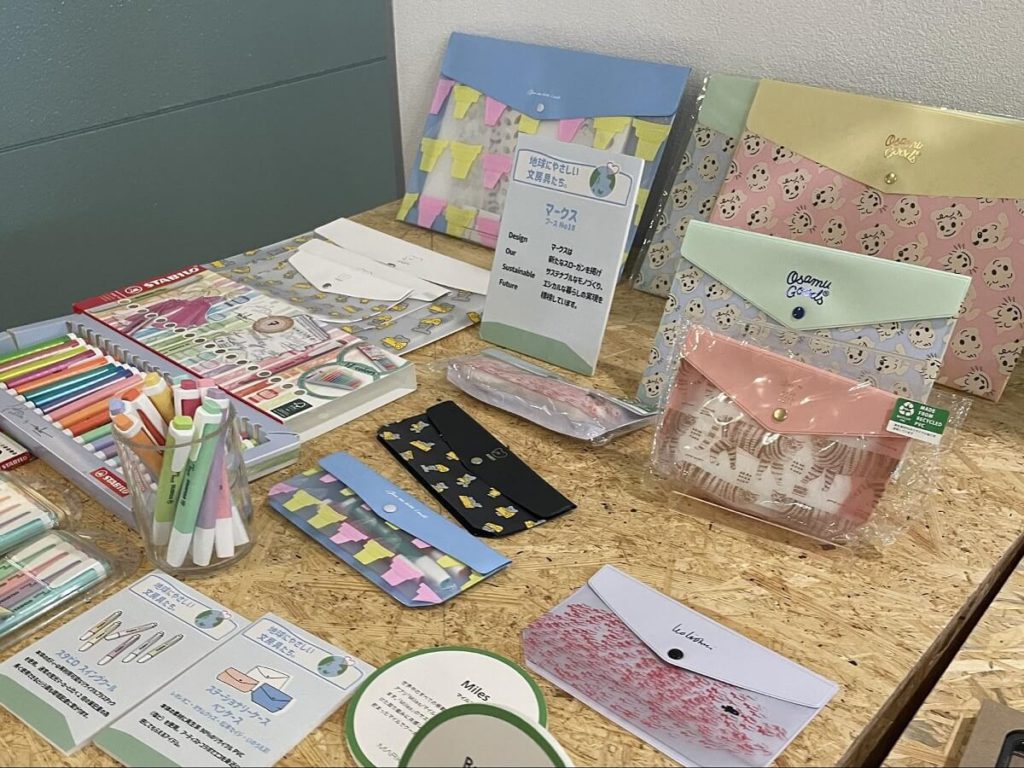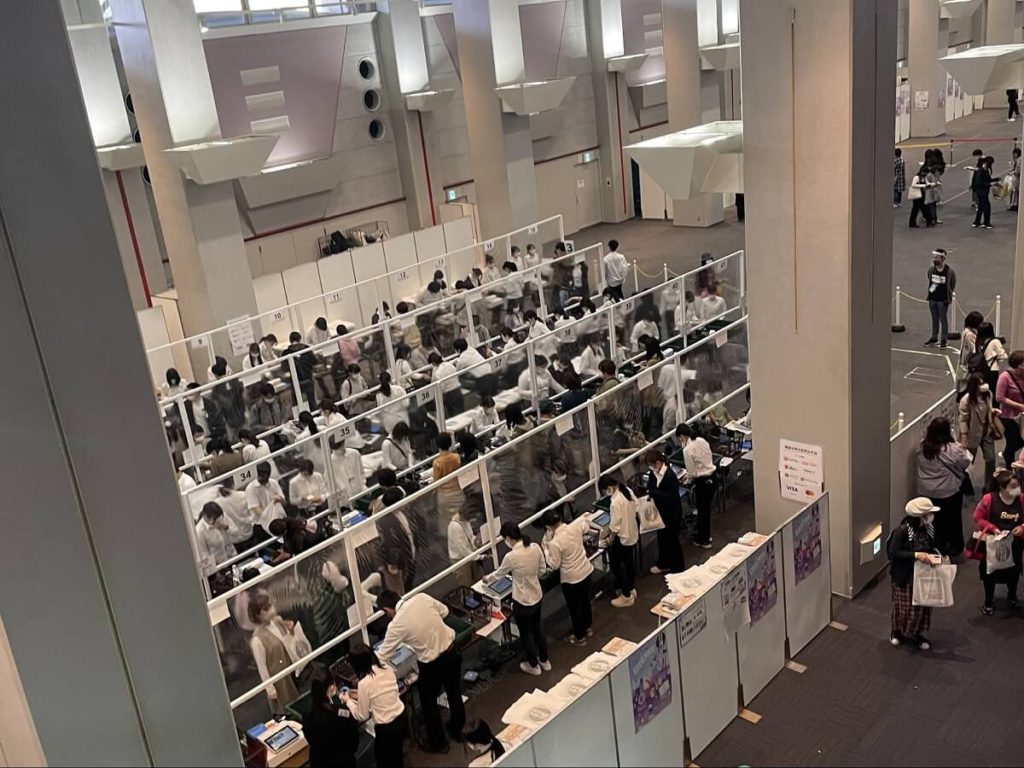 It will be held at Fukuoka and a pop-up store will also open in Tokyo next time.
And there are many kinds of exhibitions as follows.
"紙博(kamihaku) "
It is a paper and relevant paper exhibition. You can see notebooks, letters, masking tape, and stamps. Last time it was held in March in Tokyo.
"Pen show"
Global and Japanese fountain pens, ballpoint pens and glass pens gather at this show.
It was held last November in Kobe and about 30 companies and shops set up there. The next one will be held in Osaka next June as the "Naniwa pen show".
文具フェスティバル(Stationery festival)
The big Japanese general store 東急ハンズ(Tokyu Hands) is the sponsor. They held workshops.
There are various other big and small events. It's fun just looking at things. I can't wait for the next event!
Cute and functional stationery enriches your life. This is an era where you can work without stationery, but I think you sometimes need time to enjoy handwriting.
Please tell me if you find remarkable stationery!
Thank you so much!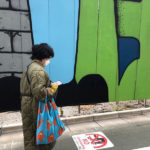 I have been living in Hyogo since I graduated university in Kyoto last year, so I love it there too. Now I work at an importing company, so I want to improve my English skill. I work  with many foreign stationary companies, so I am interested in fountain pens around the world recently. When I am free,I often go to cafes and art museums. Also I love watching movies in English and baseball games on TV. Since 5 years ago, I have also been studying Korean because I am a big fan of K-pop idols.