When I was a child, I liked to go to the zoo rather than the aquarium because I wanted to watch animals more clearly with my eyes. That means the tank glass of an aquarium was not very clear at that time. When I went to an aquarium after growing up, I was really surprised by this amazing aquarium. Today I'll introduce you to the wonderful aquarium named Kaiyukan (海遊館) in the heart of bustling Osaka City. Let's dive like a mermaid into the Pacific Ocean.
What is Kaiyukan like?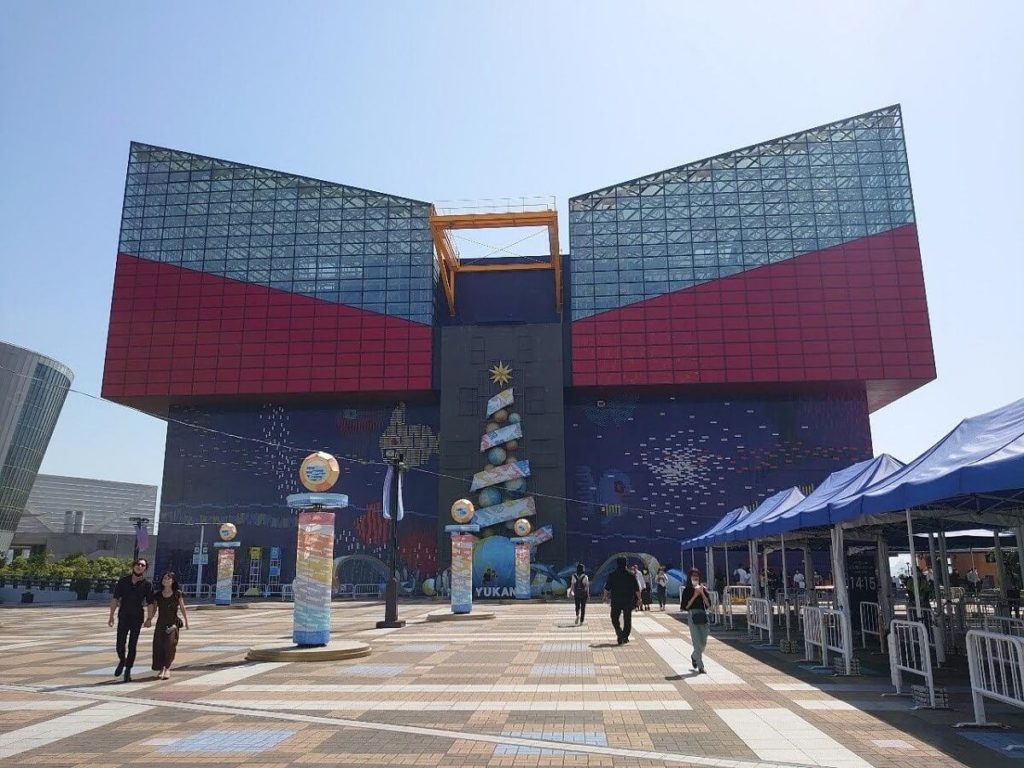 Kaiyukan has two concepts: "The ring of fire" and "The ring of life." They show us the ecosystem of the Pacific Ocean in all exhibits at this aquarium. Each of the oceans leads with a cloister from the seventh floor to the third floor, and it feels like you walk down deeper and deeper to the bottom of the ocean around the Pacific Ocean. It's a really enjoyable walk, like an undersea walk. On your right side is the Pacific Ocean, and on your left side is another ocean surrounding the Pacific Ocean. You will definitely be excited to watch various creatures there. You can feel like you are a part of the sea world; you would love this sense of togetherness. All right, now it's time to enter the Pacific world.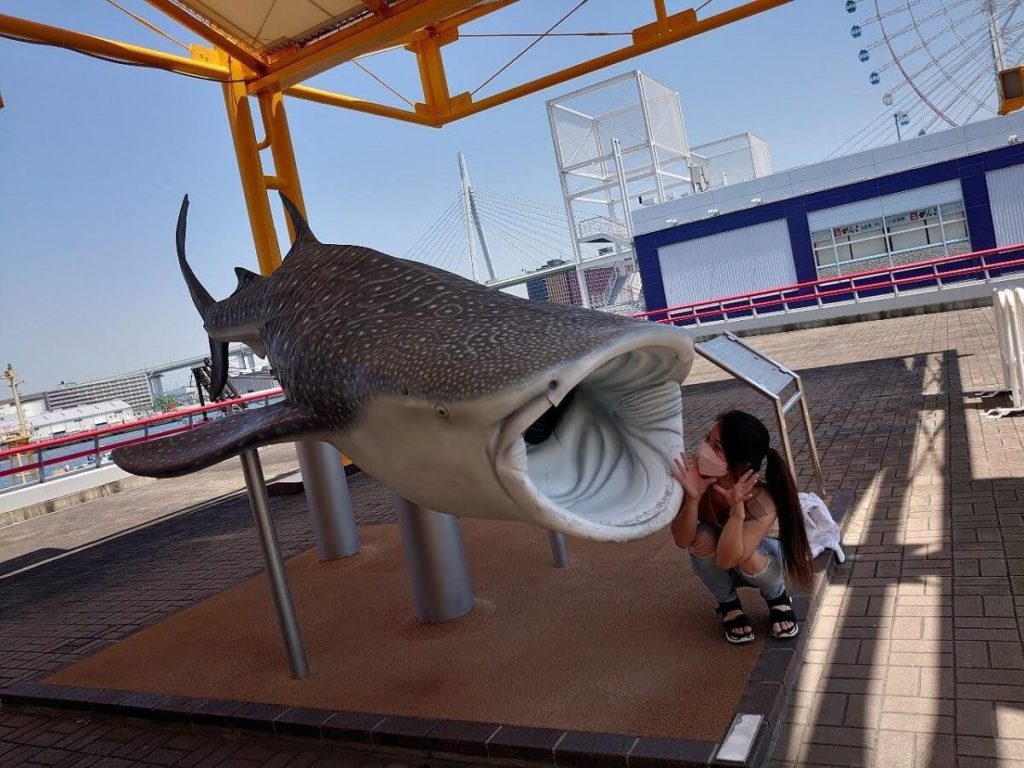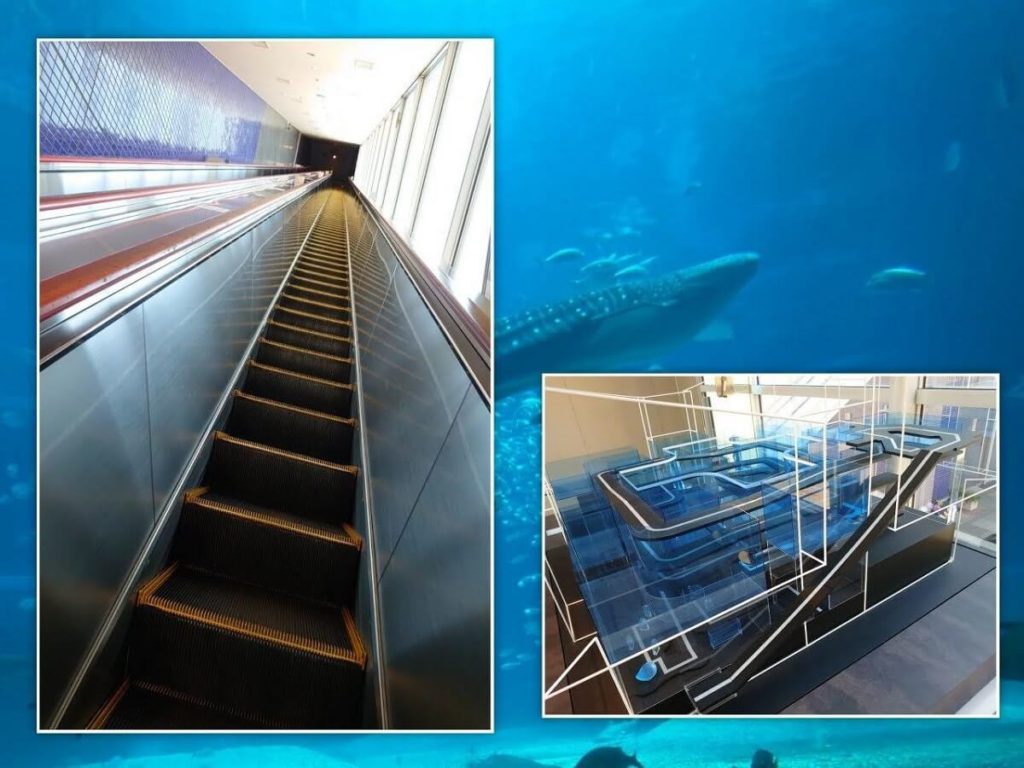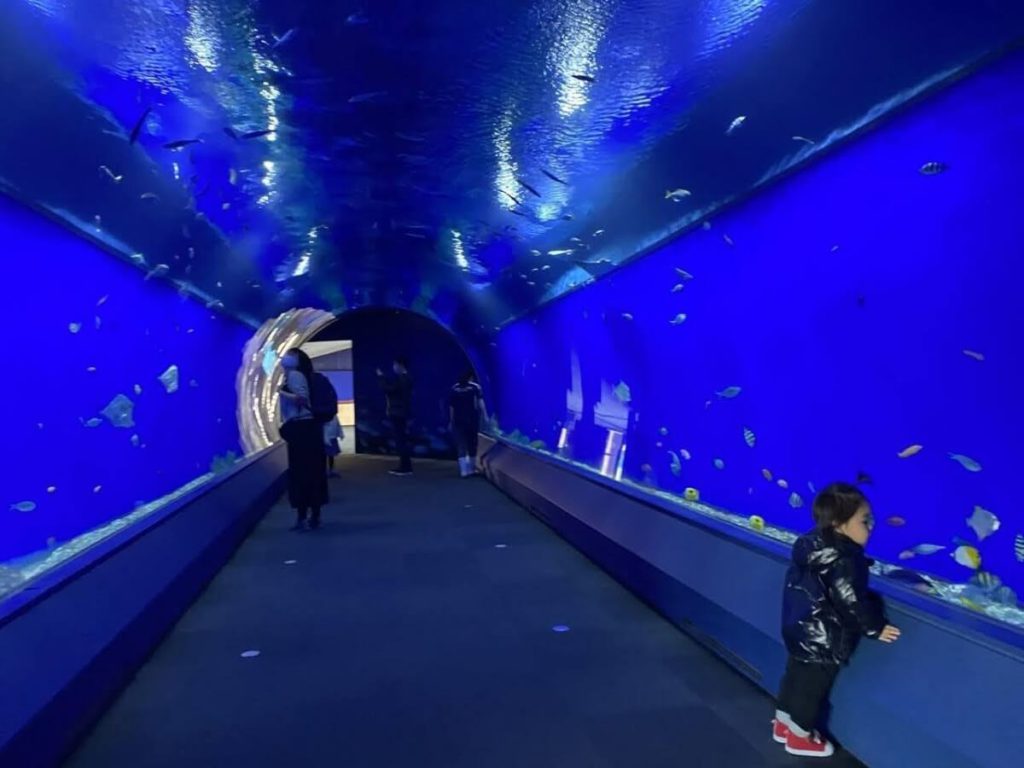 Going upstairs to the entrance, you can see a big whale shark. It's a good spot for photos.
Then through the Aqua Gate, just like a deep blue undersea tunnel, is the start place of this wonderful tour, and you ride up a long escalator from the third floor to the eighth floor at once.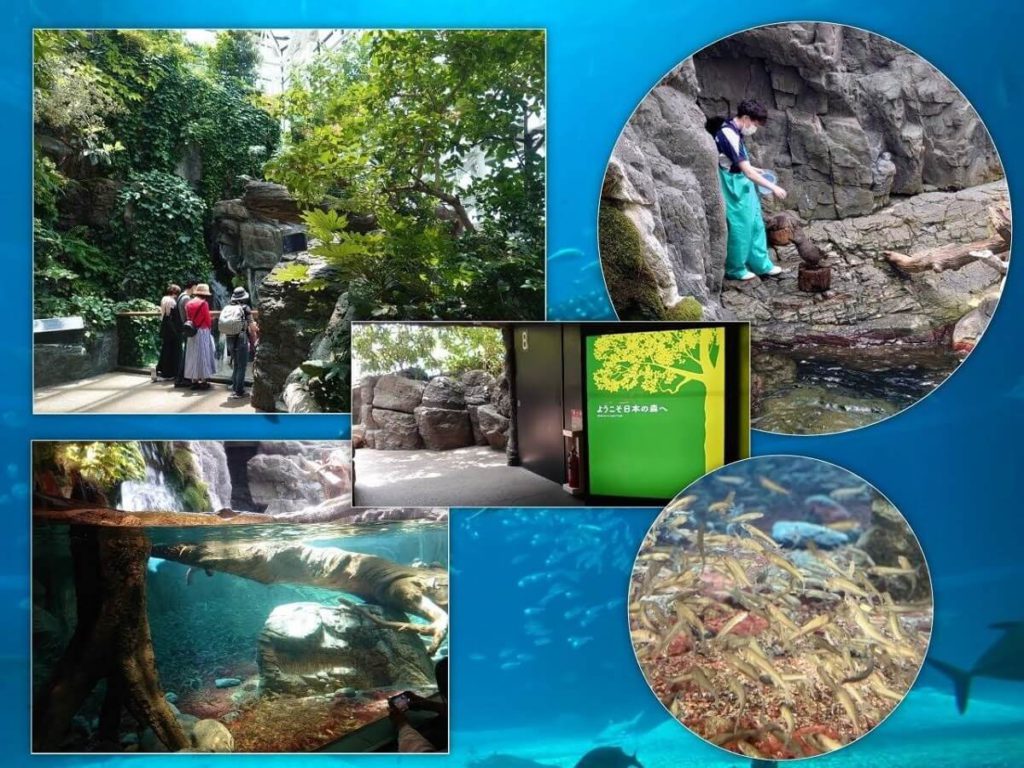 The 8th floor is a Japanese forest area. The natural sunshine showers down in this area. There are Kotsumekawauso (コツメカワウソ: Asian small clawed otter), Ayu sweetfish (あゆ), Oshidori (オシドリ: Mandarin Duck), and many other things.
Through a dim slope, you'll be on the 7th floor. It is an ocean surface zone. There are 7 theme tanks: Aleutian Islands, Monterey Bay, Gulf of Panama, Ecuador Rainforest, Tasman Sea, Great Barrier Reef, and Antarctica. You can enjoy marine animals from the different continents on the same floor. Some of the theme tanks cross three or four floors. You can watch the animals eating during their feeding time. Especially, I recommend the feeding time of dolphins and penguins.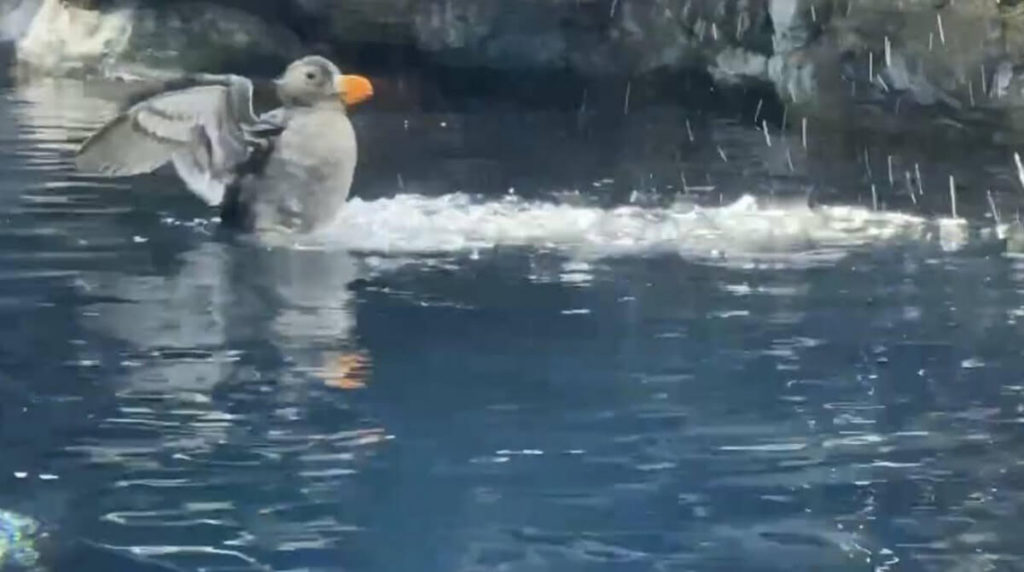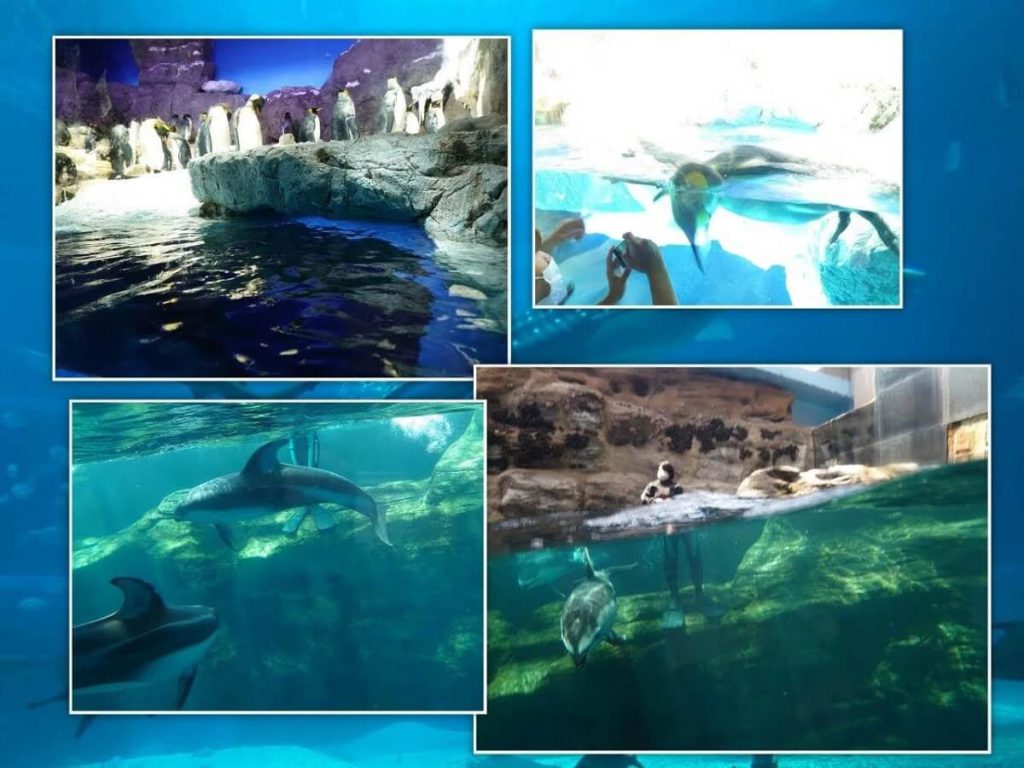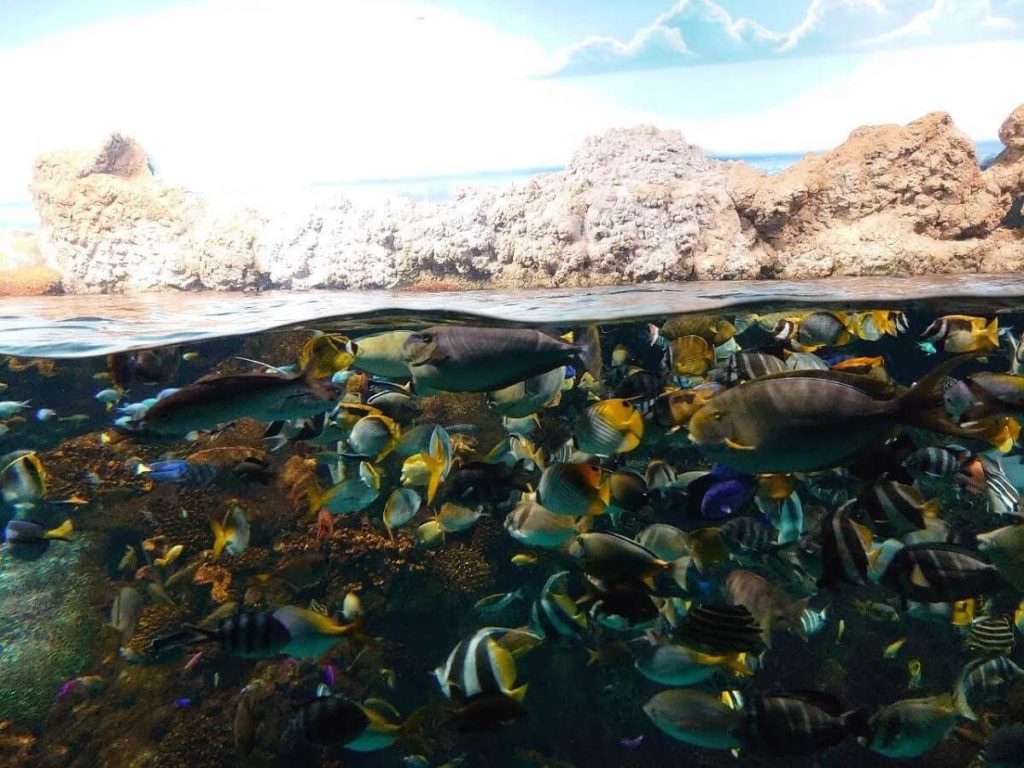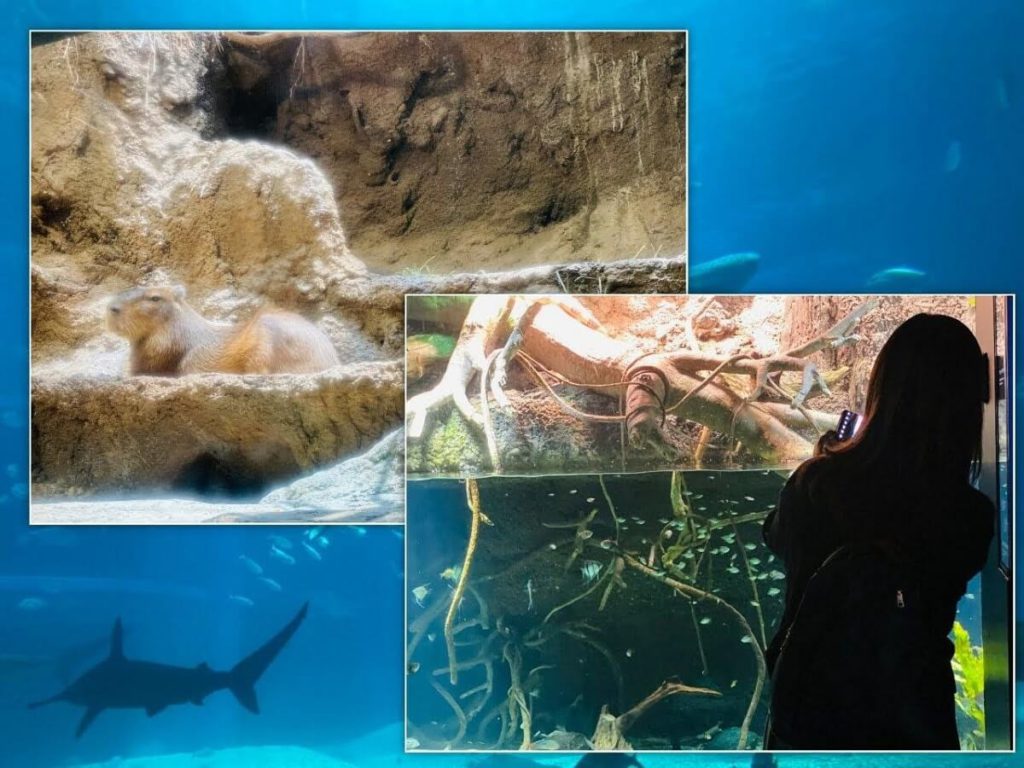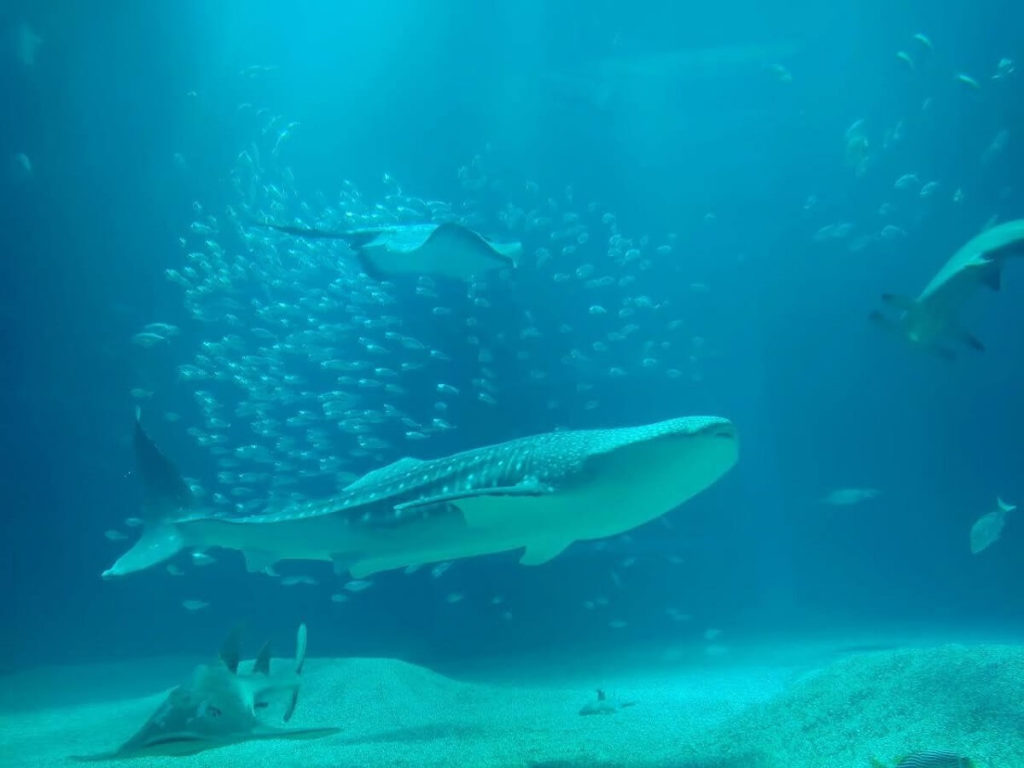 When you go round the slope on the 7th floor down, the Pacific Ocean tour finally starts from the 6th floor. You feel like you are diving into the Pacific Ocean. You can watch dolphins and sea lions swimming freely in a deeper area. On your right side, you find a big tank and a lot of fish relaxing in slow swimming. If you see the grandeur of that sea world, you definitely want to let out a cry of joy without thinking. The most exciting thing is watching the whale sharks and spinetail mobulas swimming.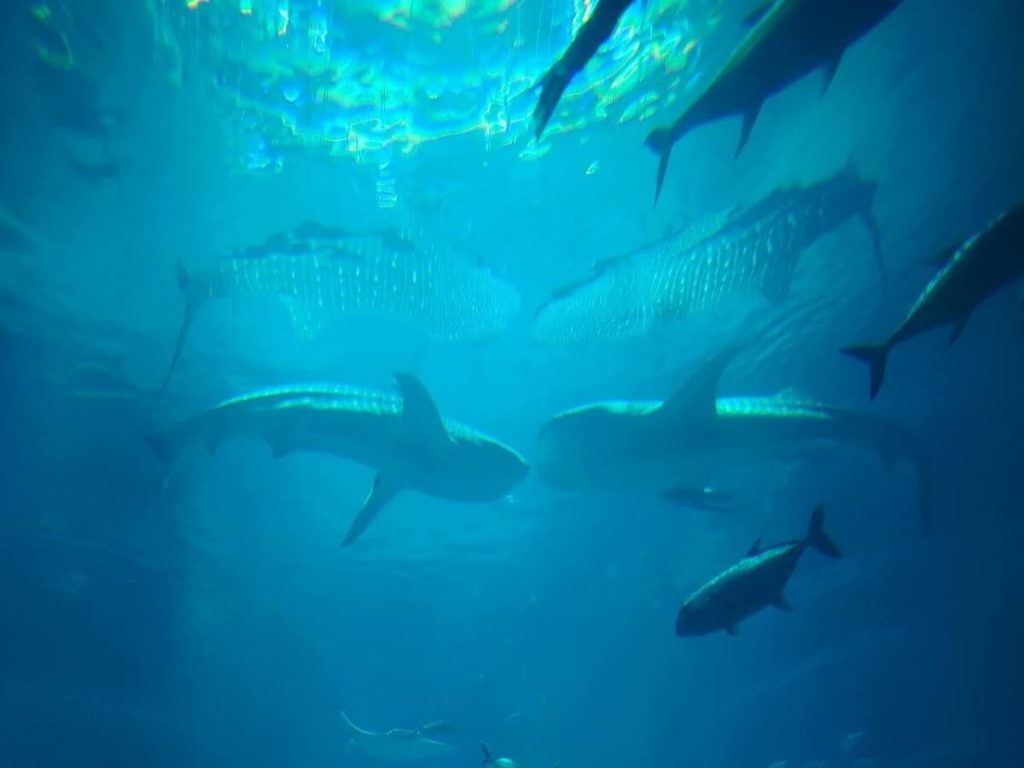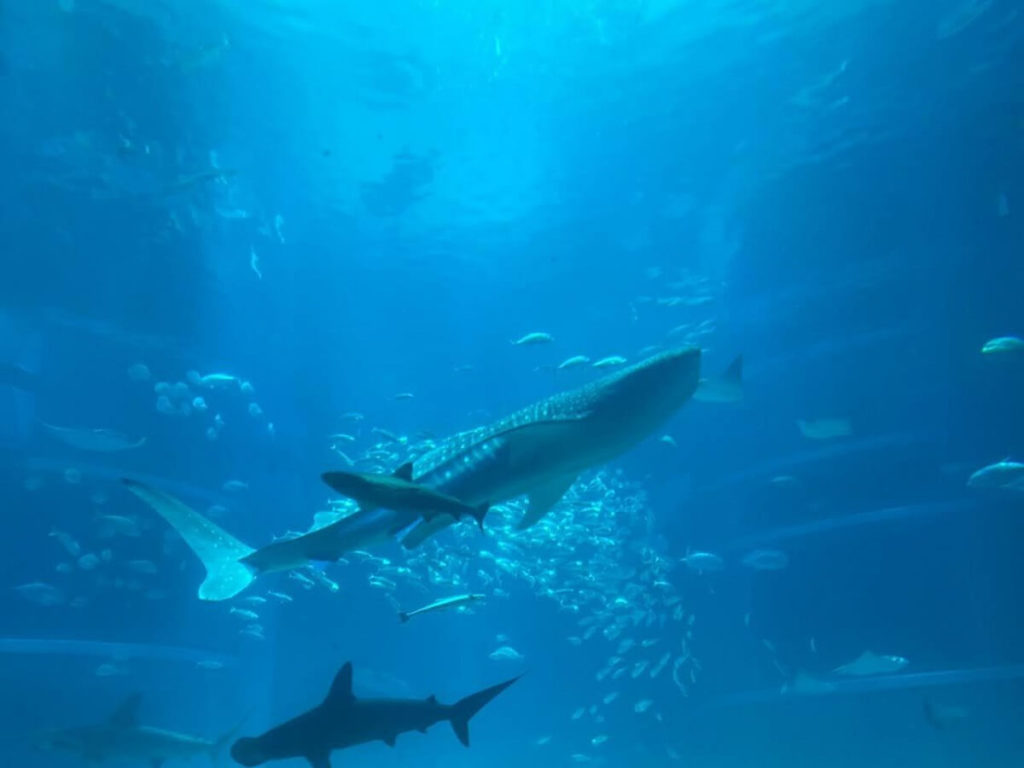 As you continue the walk, it's so much fun that you even forget which floor you are on now. You can spend a great deal of time watching and feeling this deep beautiful world of the Pacific Ocean. It's breathtaking. I bet you really enjoy all the themes of the ocean world on your both sides on any floor you stop.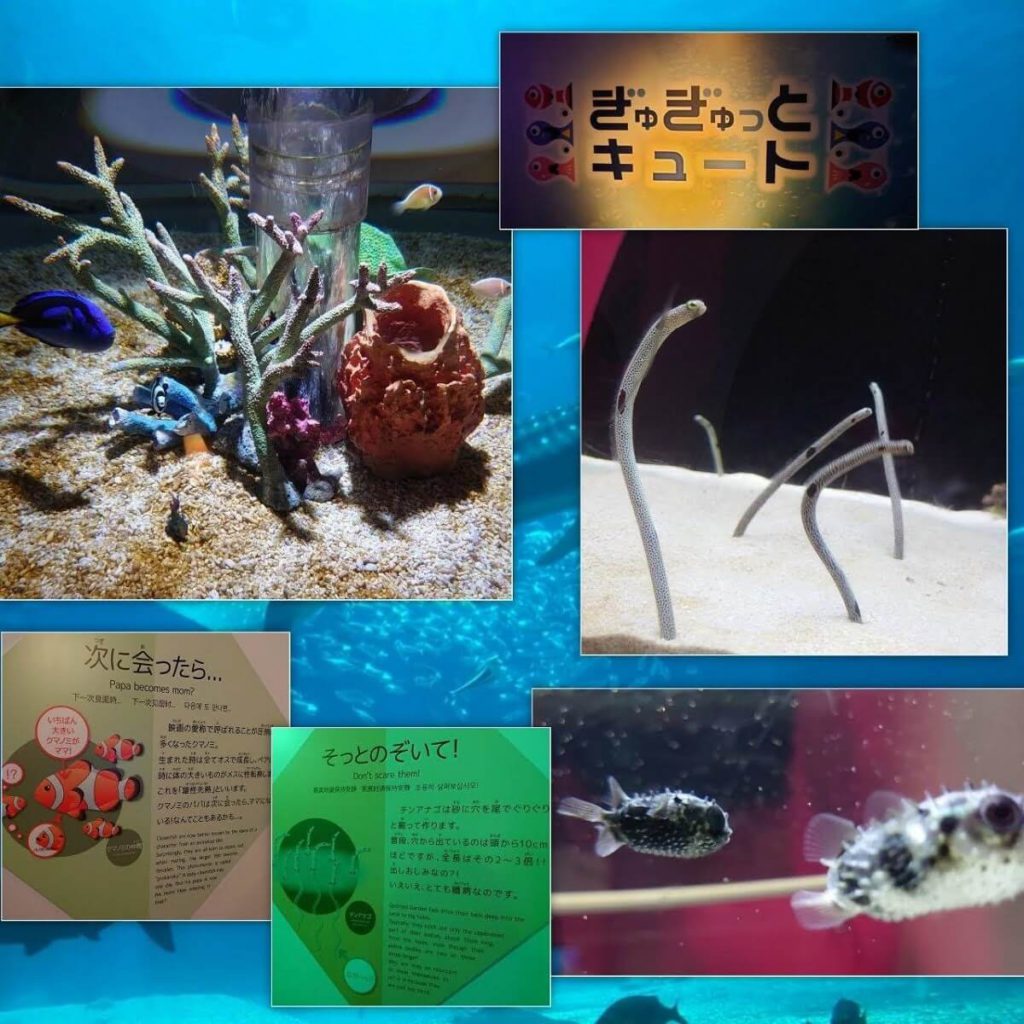 Finally, you notice you reach the bottom of the Pacific ocean. However, the tour is not over.
Take an elevator down to an area that is like a starry night, and you arrive in a jellyfish world. You feel like you are floating with jellyfishes in space with its beauty and silence.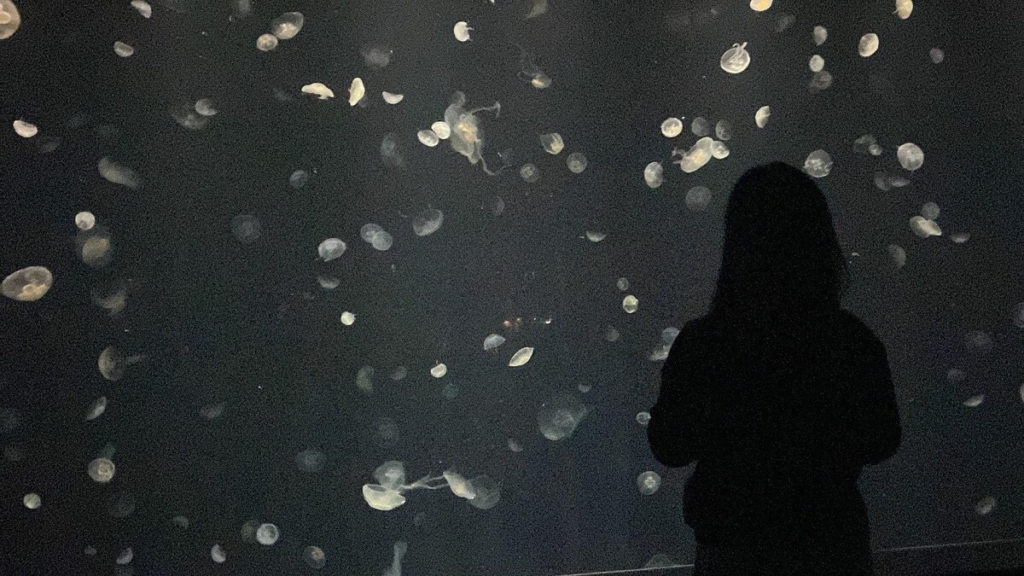 The final of this tour is an interactive exhibit area. There are three areas: the Arctic region, Falkland Islands, and the Maldives. At the Arctic region area, you experience its actual temperature, smell, and sound with ringed seals which live in the sea.
At the Falkland Islands area, you can up-close watch the rock-hopper penguins live, and you can feel the smell and sound there as well.
The last area is the Maldives area. Unfortunately, now you cannot touch the sea animals that live there because of the COVID-19 situation. But usually, you can!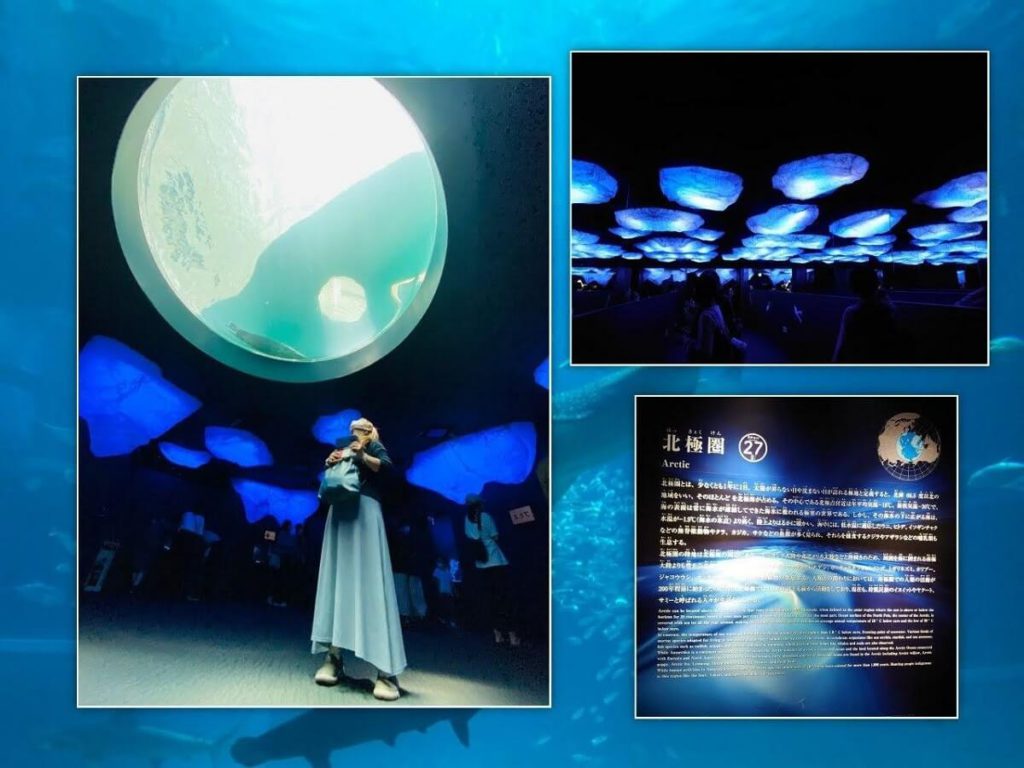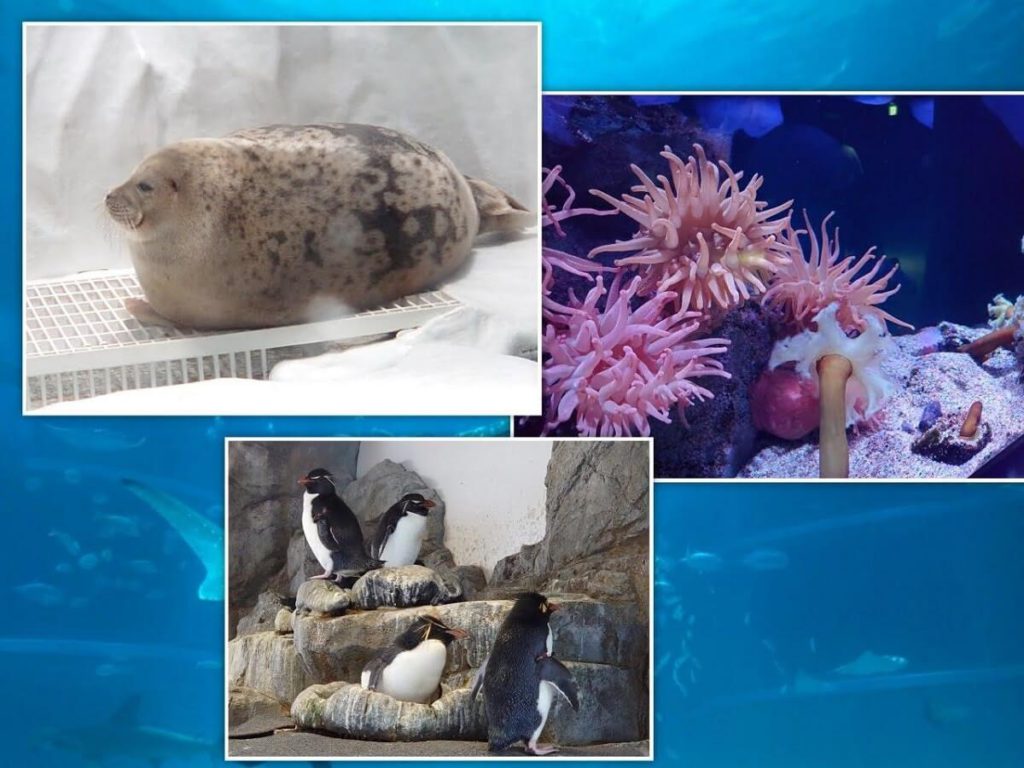 After watching all the exhibits, the place waiting for you is a big souvenir shop. We Japanese love souvenirs and the shops! There are hundreds of kinds of exclusive kawaii items of sea animals. You must find your favorite one there.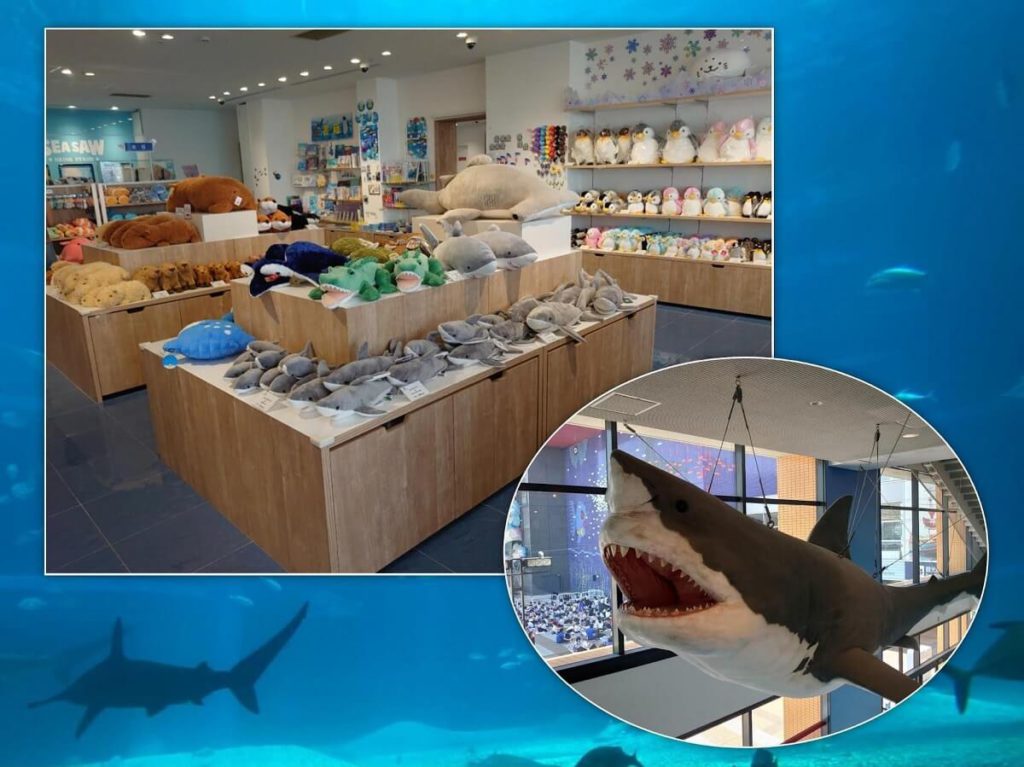 Now did this article make you want to take this amazing Pacific Ocean tour in the middle of busy Osaka? I hope it did!
Things to do Around Kaiyukan
This bay area is named the Tempozan Harbor Village. You can enjoy a lot of things in this area: restaurants, souvenir shops, LEGOland, cruise ships (Santa Maria), and a big ferris wheel that is ranked fourth in Japan for its size.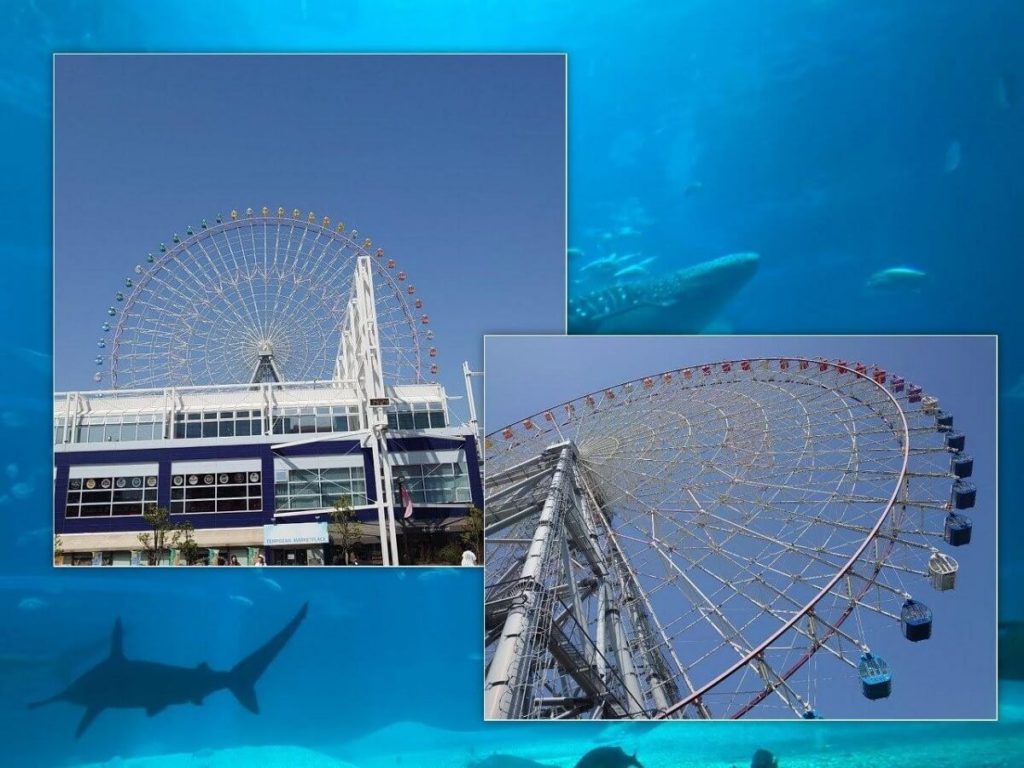 I recommend Naniwa Kuishinbou Yokocho (なにわ食いしん坊横丁) which is a food theme park that recreates the nostalgic 1960's streets of Osaka. Naniwa Kuishinbou Yokocho offers a lot of delicious Osaka food and has a nostalgic theme. There is no doubt that you will be satisfied there.
Naniwa Kuishinbo Yokocho in Tenpozan market place
kaiyukan.com/language/eng/kuishinbo.html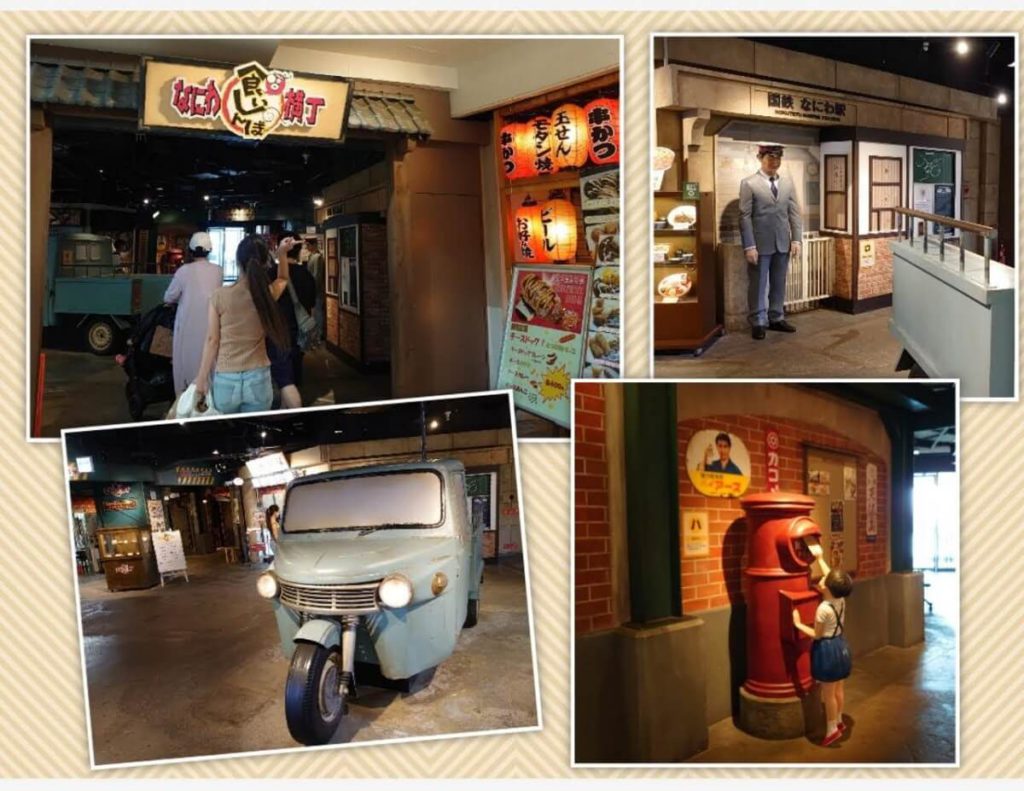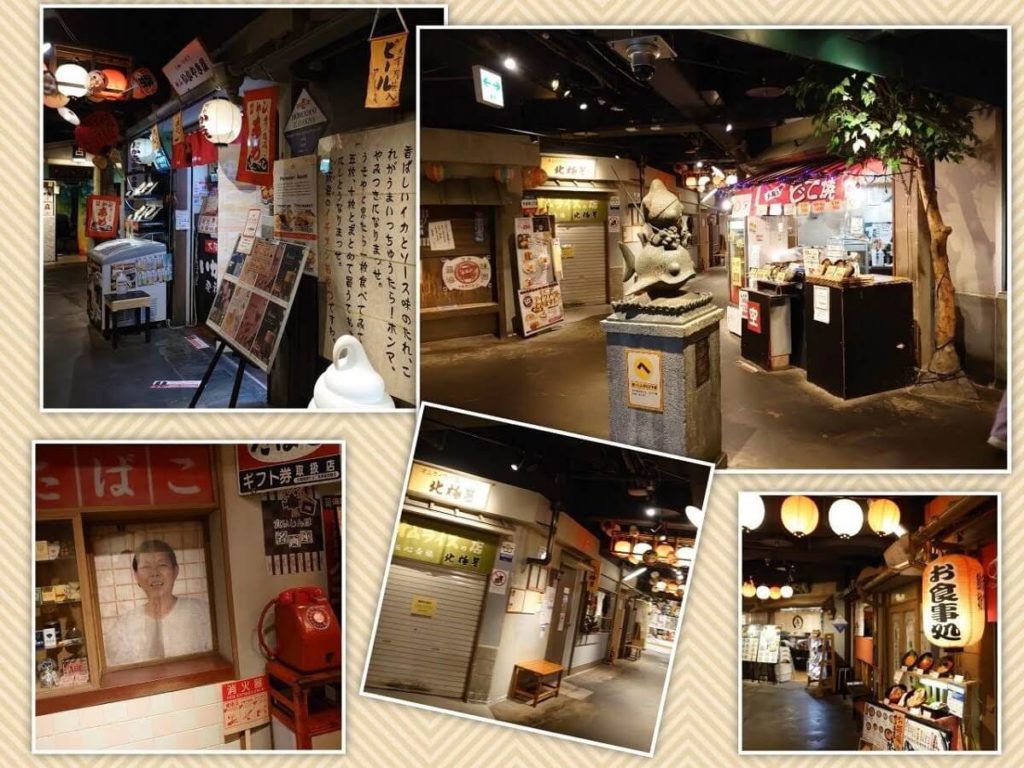 Location
Kaiyukan is in the western part of Osaka City in the bay area. The nearest station is Osakakou Station of the Osaka Metro Chuo Line. You can get there from the exit #1 of Osakakou Station; it takes about 5 minutes by walk.
Osaka Metro
osakametro.co.jp/en/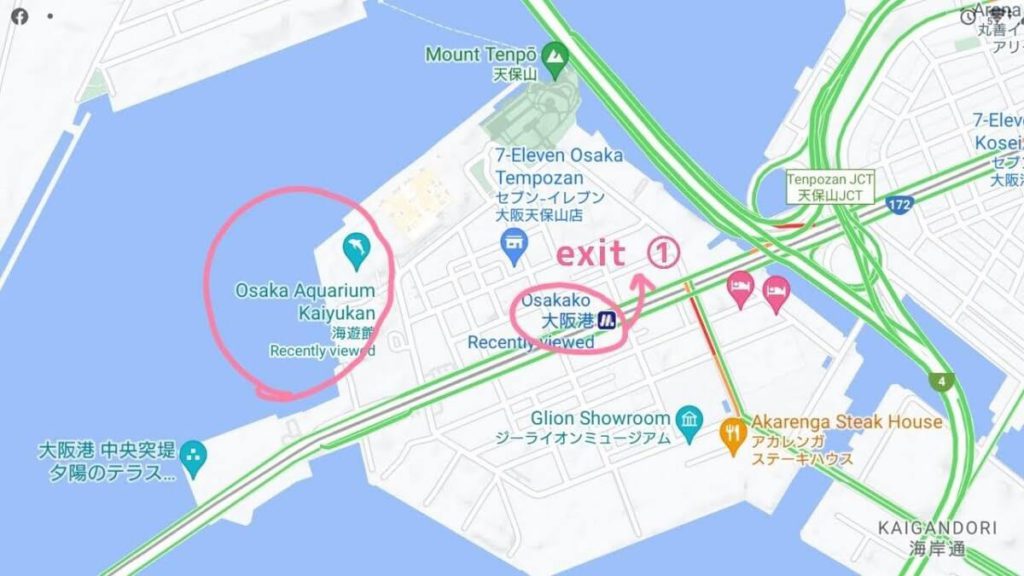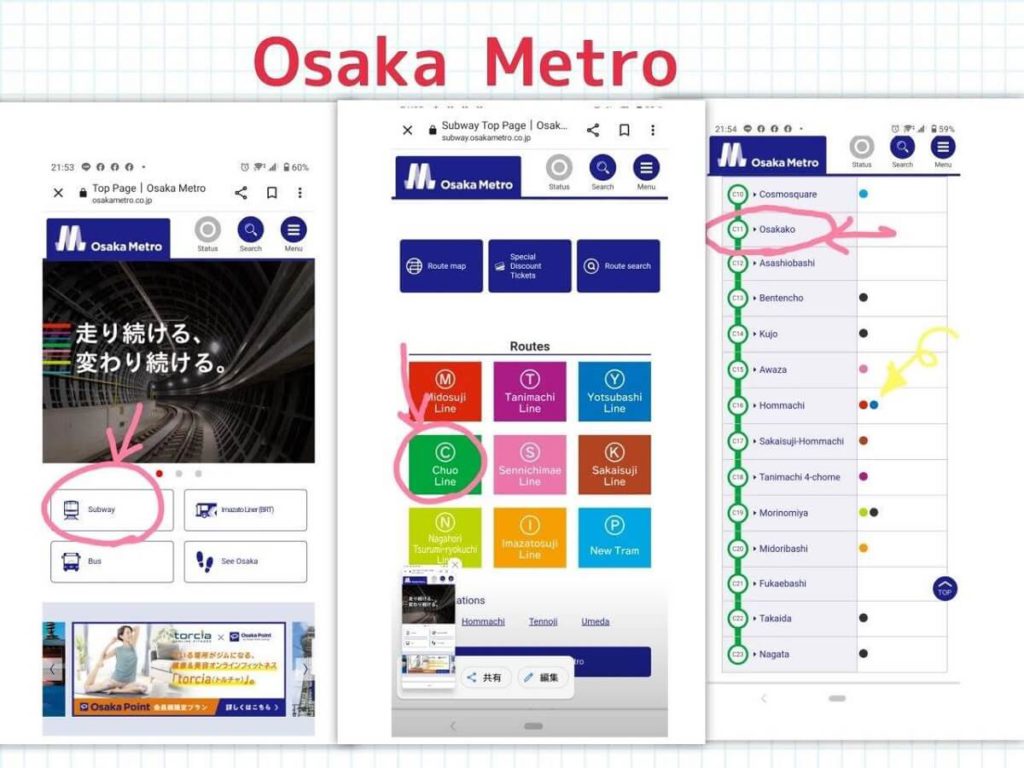 I've been to Kaiyukan many times. I love it because I always feel like I'm in the ocean like Ariel from The Little Mermaid by Disney. No matter how many fish are swimming around, they never bump into each other. It feels like there is a peaceful, calm, quiet, and graceful world out there. I always feel that we humans should learn from them. Would you feel about it? Do you want to feel such a comfortable atmosphere there? There is no war, no fighting, and no arguments. I watched the fish swimming with these thoughts in my mind. It was a very pleasant time. You must go there.
I appreciate you for reading the end of this article. See you next time.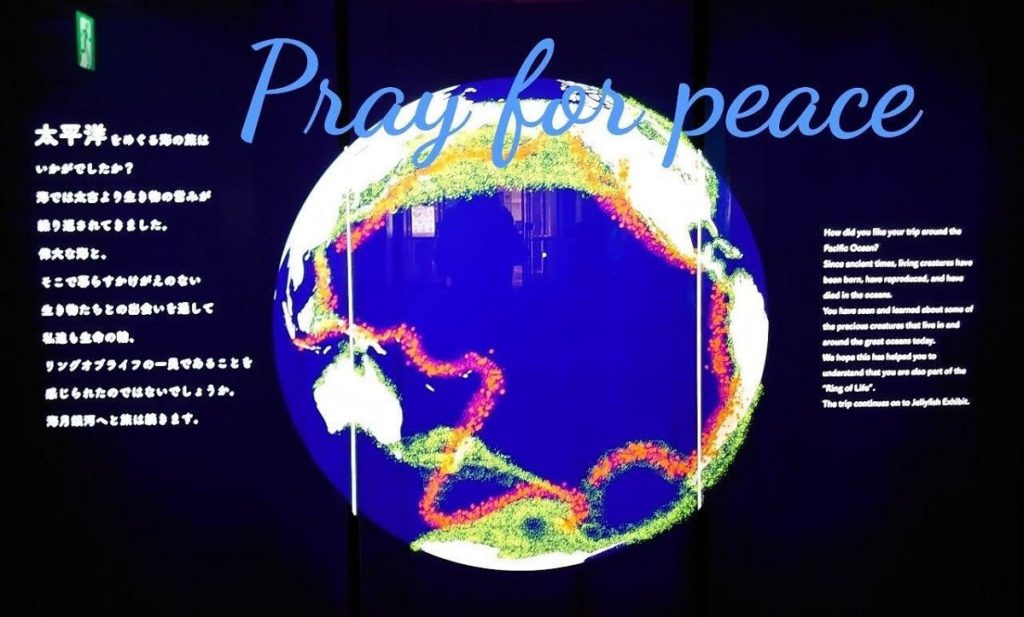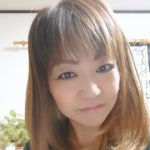 I'm a clay artist, and a master of Japanese calligraphy "Onore-sho". I have my own shop in Ikaruga town, Nara, which is near Horyuji temple: world heritage site. And I'm a volunteer English tour guide. I enjoy learning English everyday.