Compared to the past, non-alcoholic beer, wine, and chuhai have become much more common.
You can often find them in supermarkets and liquor stores.
I used to rarely drink non-alcoholic drinks, but thanks to their frequent appearance, I have recently started drinking them.
So today, I would like to talk about non-alcoholic drinks in Japan!
Non-alcoholic beer and wine may not have tasted very good until now (laughs).
But these beverages are very well stocked these days.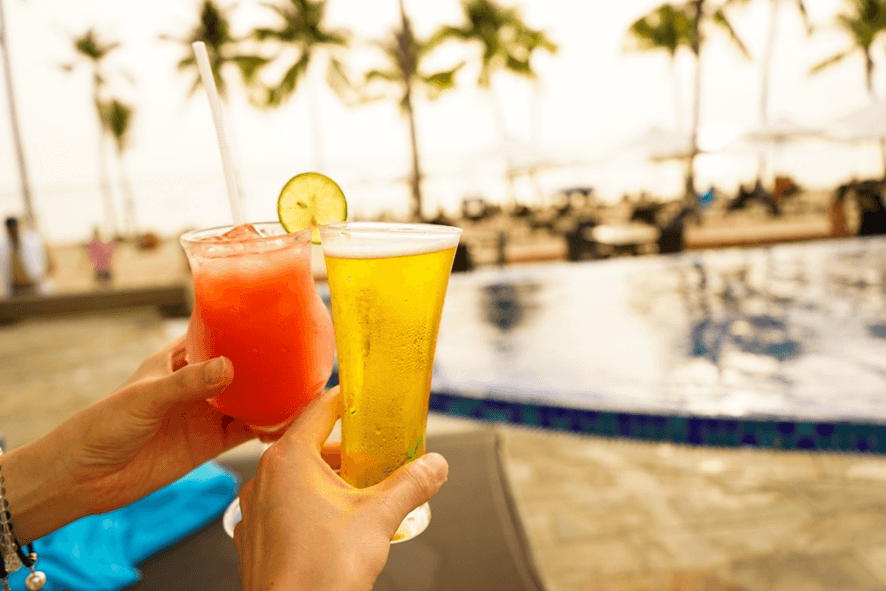 Non-alcoholic drinks in Japan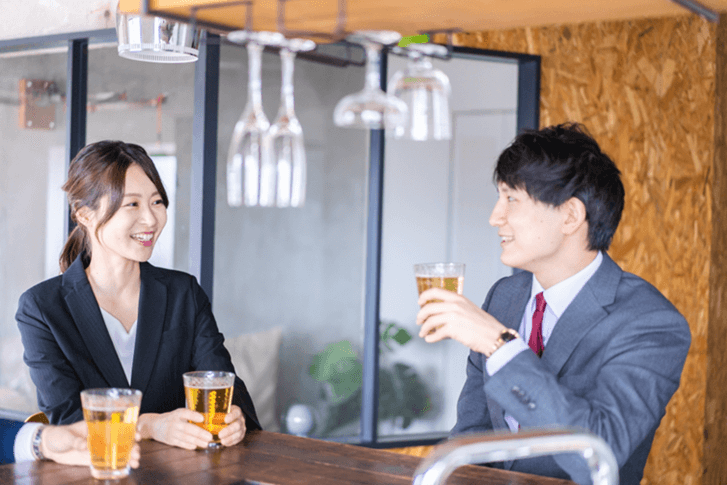 According to a survey conducted last year among 100 men and women in their 20s to 60s, more than half (about 54%) said they drink one to two cans of non-alcoholic beer a month, followed by 29% who said they drink about 3 to 5 cans a month.
The most common reason for drinking non-alcoholic beer was "I have become concerned about my health," followed by "change of scenery/refreshment" as the second most common reason.
Some respondents drink beer "because it has a taste I like" or "because it goes well with a meal.
Personally, I drink less alcoholic beverages than I used to because I am playing tennis more often.
After all, if I drink at parties, etc., it affects my body the next day.
It is said that alcohol consumption causes dehydration, and I have found that to be true.
A while ago, I played a tennis match the day after drinking alcohol, and I suffered a pulled muscle leg.
It was quite severe and I had bruises all over my leg and it was very painful.
I learned from that experience and refrained from drinking alcohol the day before and the day after a match.
Around that event I also started drinking non-alcoholic beer and wine. I am sure there are many people who drink non-alcoholic beverages for reasons similar to mine.
Non-alcoholic situations in The US and Japan
There is a growing trend in the U.S. toward voluntary sobriety, and the trend seems to be more pronounced among the younger generation.
People between the ages of 25 and 40 also indicate a willingness to reduce their drinking opportunities with 66% of them indicating that 47% of them are doing so to maintain their health and 27% for weight loss reasons.
This is similar to the situation in Japan, where more than 43%, nearly half of all Japanese in their 20s, rarely drink alcohol.
The market for non-alcoholic beverages is also expanding in Japan, with Suntory research showing that 22,660,000 cases of non-alcoholic beverages were sold in Japan in 2020, 2.2 times more than in 2010.
Perhaps more and more people are becoming health-conscious.
More people may be finding enjoyment in other ways besides drinking.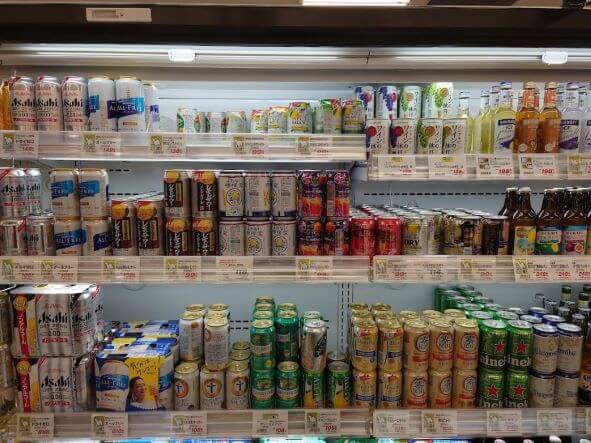 My recommendations for non-alcoholic beverages
Here are a few non-alcoholic beverage recommendations of mine!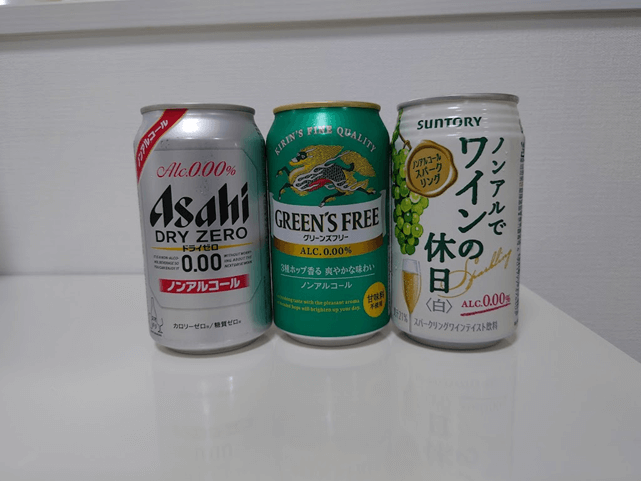 Asahi Dry Zero
Asahi has been producing non-alcoholic beer for some time, but it tastes much better than before.
It has a beer-like taste and can be drunk without resistance.
Suntory Non-alcoholic with wine holidays
It is white wine-like. Amazing!!!
I often drink it the day before a game or when I want a taste of wine.
Kirin GREEN'S FREE
The taste is reminiscent of European-style beers.
It is refreshing and gentle. It's relatively new, but I'm an instant fan.
I thought, "Non-alcoholic stuff doesn't taste good."
But the latest non-alcoholic beverages are quite tasty!
Enjoy this summer with non-alcoholic beverages while maintaining your sanity and getting intoxicated by the atmosphere!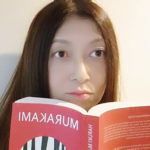 I am in charge of accounting at an advertising-related company. I'm the only one who can't speak English well…I'm struggling to improve. Tennis addict. I play a match almost every week.