What kind of service do you think of when you hear the word "taxi"? Is it only as a means of transportation? Today I'd like to introduce you to some unique services a taxi company provides in Kyoto. You can experience those services in an amusement facility operated by Kyoto MK Taxi in the suburbs of Kyoto City.
Although it is technically called "MK Bowl Kamigamo," it's really more than just a bowling alley! It's a multi-purpose event venue, as described on their website.
There are tons of tourist spots in Kyoto, so you may wonder why I refer to this facility, in particular. Even though you want to visit as many places as possible, most of the temples or shrines are closed after sunset, apart from nighttime light-up events, so I propose that this facility, which is open until around midnight, is the best place for night-time leisure during your trip in Kyoto. It is also within walking distance from Kamigamo Shrine, so you can visit this interesting taxi entertainment on the way to or from the shrine.
Let's take a look at what kinds of services they offer you!
Bowling Alley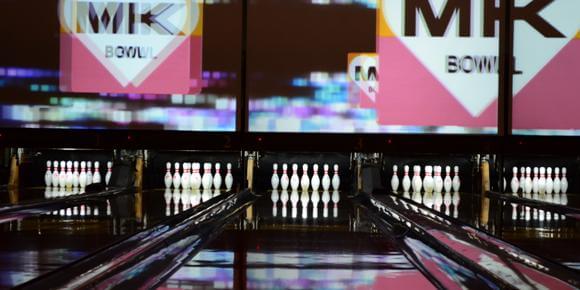 Don't you think bowling with your friends or family is fun? My friends and I used to go bowling when I was a student. Especially during the New Year's Holidays, there are only a few places open where we can spend time with our friends or family, so my friends and I used to visit here to have fun and to enjoy good meals after celebrating Hatsumode (初詣) at Kamigamo Shrine.
They have 42 ordinary lanes and a VIP room with 6 lanes. For kids, they have light balls and small-sized shoes from 14 cm, and also they can set up bumpers in the gutters, as well as an elephant trunk-shaped slope to slide their ball easily. For a group of fewer than 36 people, you can reserve a VIP room, either with or without party foods and karaoke.
Karaoke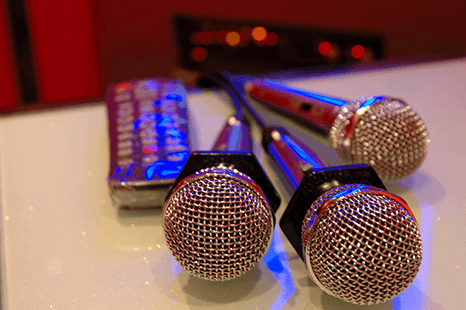 Do you like karaoke? They have 8 karaoke rooms equipped with up-to-date karaoke machines. I bet you can search your favorite songs online in their database. I'm not a singing person, but singing together in a group is surely enjoyable. As I mentioned above, if you reserve a VIP room, you can enjoy bowling, karaoke, and party foods! Sounds like fun, doesn't it?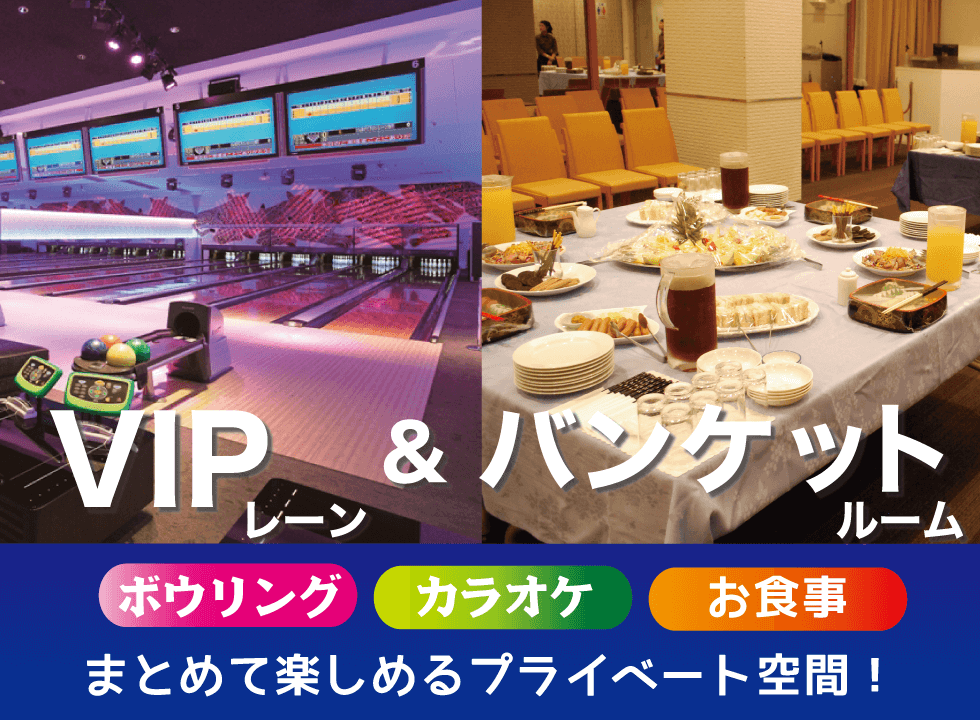 Other Sports and Entertainment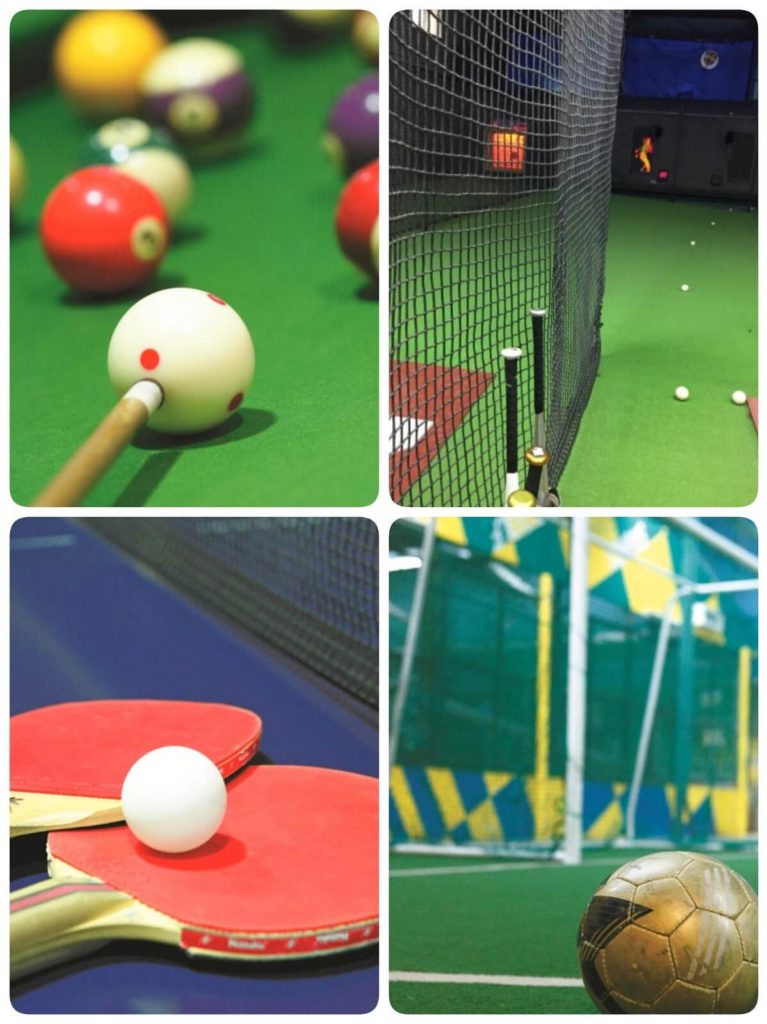 They also have futsal courts, a batting cage, a pool hall, and table tennis areas. It's literally full of amusement, isn't it? Personally, I'm very interested in billiards because I've never tried it. I'd like to give it a try someday. Are you interested in any of them?
Game Arcade
They have various kinds of the newest game machines there. Let's try some Japanese game machines! Be careful not to put too many coins into them.
All-you-can-eat Buffet for only 600 yen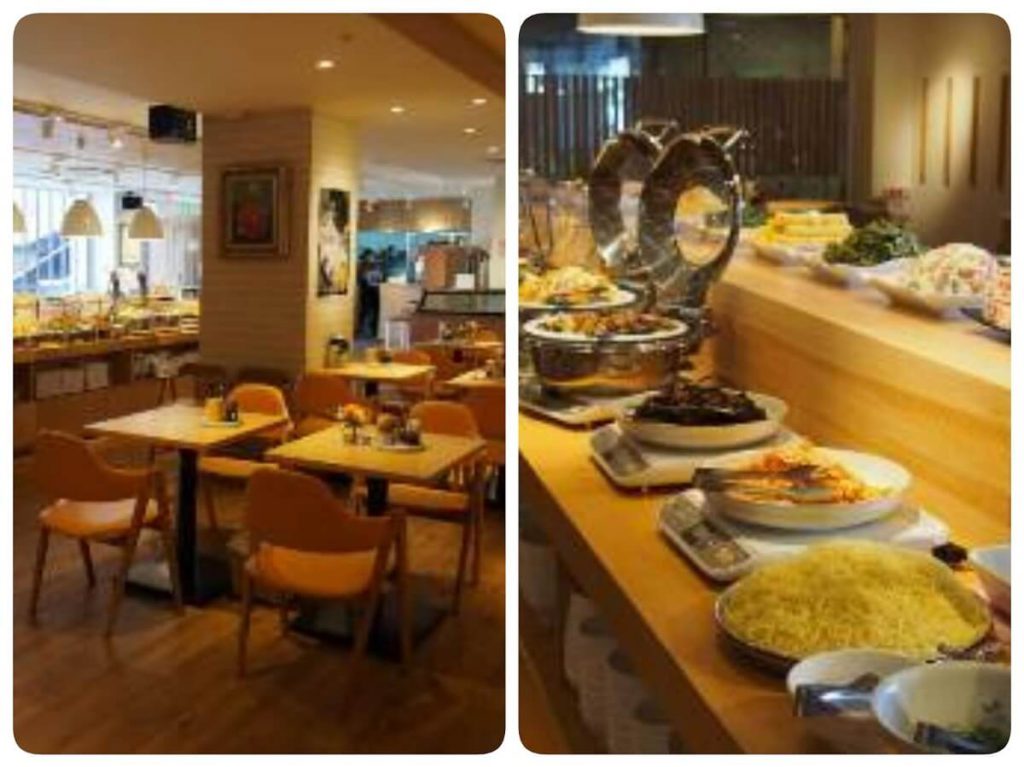 I assume by now you are getting hungry. Why don't you try this buffet restaurant? They always offer about 30 items for only 600 yen! The salad bar and fruit are also popular. You may have the drink and ice cream bar for an additional fee. I think you can experience various kinds of healthy, homemade Japanese dishes and menu items. I often go there with my friends or parents, and I see both older adults and school boys enjoying meals there. I think it's because they can eat the proper amount of dishes according to their ages.
BBQ Site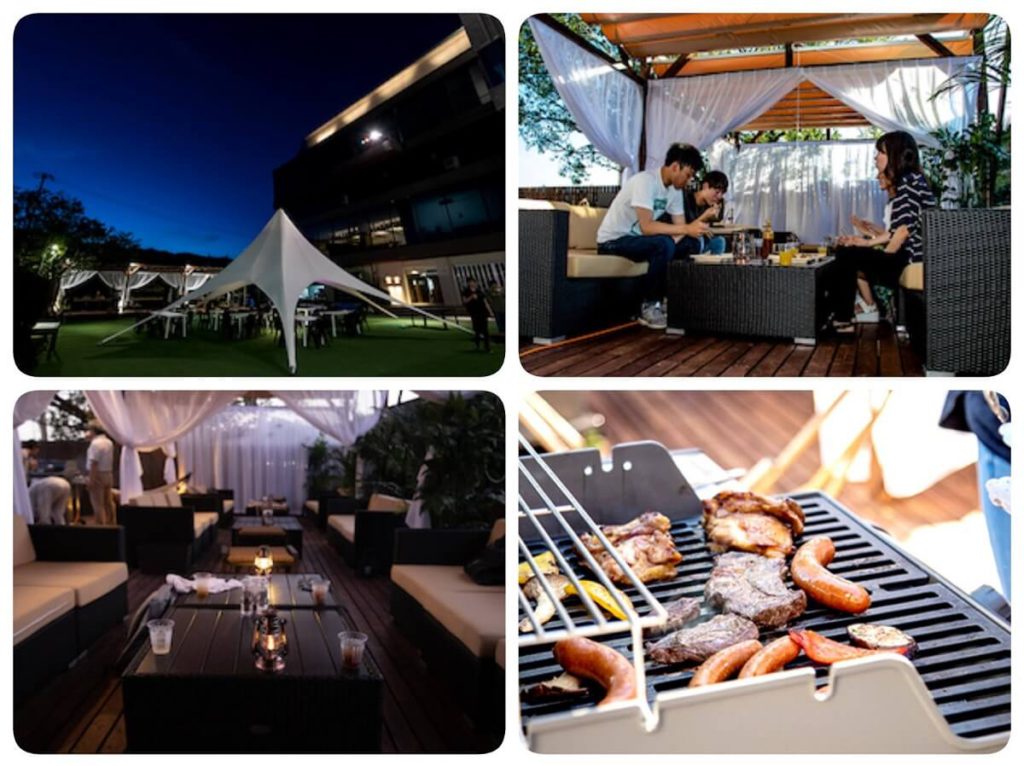 If you prefer meaty foods, you can enjoy some BBQ on their lawn. There is a covered BBQ site. You need to make a reservation but don't have to prepare any ingredients. They have a variety of set menus, such as Japanese beef or chicken, and many kinds of side dishes and drinks. It looks exciting!
About MK Taxi
They say on their website:
"Clean, punctual, polite, considerate, knowledgeable, professional …
These are the words that are frequently used by our customers in their comments regarding Kyoto MK's taxi service and taxi drivers."
That's true. If I'm not mistaken, MK Taxi was Kyoto's first taxi company to start educating and training their drivers to be "clean, punctual, polite, considerate, knowledgeable, and professional." Of course, they have English-speaking drivers who are able to guide you. If you want to use their taxis, they have many services as shown on their website.
https://www.mktaxi-japan.com/
I really appreciate that they kindly granted me permission via email to write about their services and to use the images from their website. I'd like to show great gratitude for their consideration.
Conclusion
How do you like this amusement facility? If you feel unsure about hanging around in the city in an unfamiliar country, it will be the best place where you can enjoy the nighttime during your trip!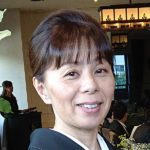 A physical therapist in charge of rehabilitation at a hospital. I was born and raised in Ichijoji, Kyoto. My dream is to practice rehabilitation with foreign patients in fluent English so as to make them feel comfortable and at ease.