Introduction
Today, I'll be introducing a unique area, Nakanoshima where tourists rarely go. What comes to mind when you hear typical things from Osaka? Maybe you would imagine attractive sightseeing spots such as USJ, Osaka Castle, and the Kaiyukan Aquarium. What is Nakanoshima like? Let's dive into it.
Nakanoshima has been the economic center in Osaka as the aquatic metropolis that is located between the Dojima River (堂島川) and the Tosabori River (土佐堀川). The area itself sits on a sandbank and is connected on both sides with bridges for vehicles and also a bridge for pedestrians.
There are a lot of museums and historical buildings in Nakanoshima, so the government regulates the construction for preserving the landscape. You can't find any shopping malls or brand shops in the area. However, there's always something new to find, looking from a different angle. Then, I'll show you the details by the address from 5th to 1st block.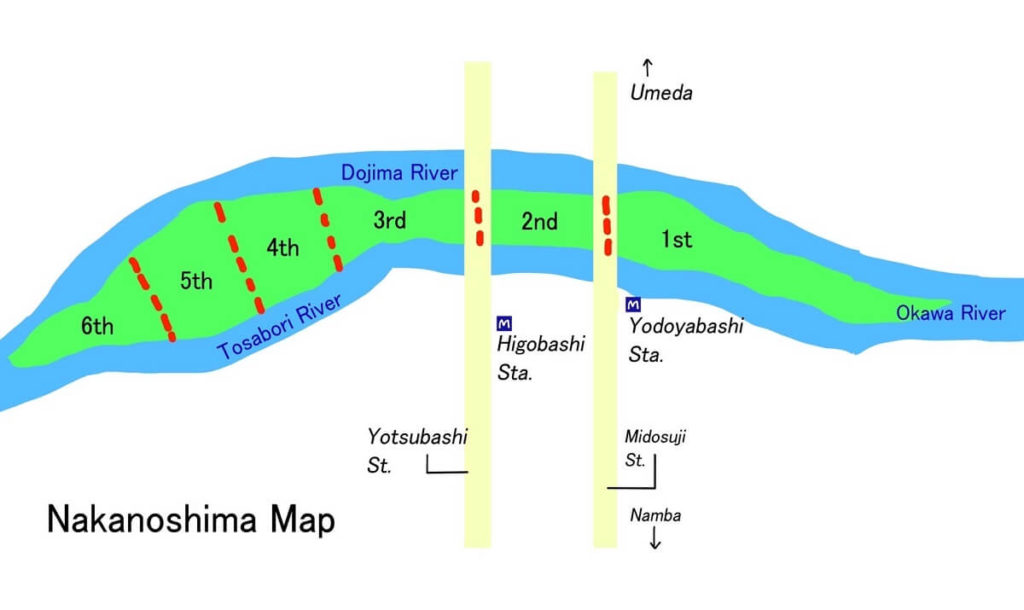 Nakanoshima 5th Block (中之島5丁目)
The first stop that we will be looking at is the number 5 block of Nakanoshima. This area is known as the "The State Guest House of Osaka." On the west, you can find the RIHGA Royal Hotel, which is known for long-standing upper class quality. This hotel always receives the highest compliment from the guests and has been chosen as a preferred place among executives from all over the world. Moreover, this hotel is connected to the Osaka International Convention Center (大阪国際会議場) by an underground passage way to create an easy access for diplomatic events or conferences.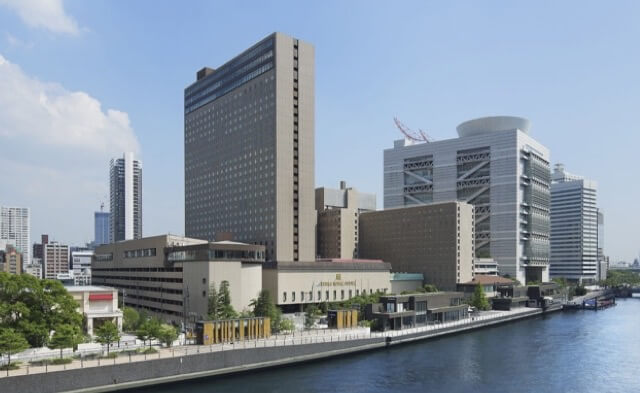 Nakanoshima 4th Block (中之島4丁目)
This area comes across as a cultural center for learning because of it's three museums where anyone can enjoy arts and sciences.
First of all, I'll be introducing the Osaka Science Museum (大阪市立科学館) that has the main theme of "The Universe and Energy." It's known as the first planetarium in Japan and shows various systems in astrology, explained through science. It would be a fantastic way to learn about breathtaking view of the beautiful solar system.
Next, the National Museum of Art (国際美術館) is located next to the Science Museum, so you should go to both of them. Originally, it used to be an EXPO commemoration park and was located in Suita City for exhibiting artworks that came from all over the world.
As you can see in the picture below, it's a very unique construction because all the art space is set up in a basement. The collection of about 8000 works are almost contemporary from 1945 but some precious arts are also storaged.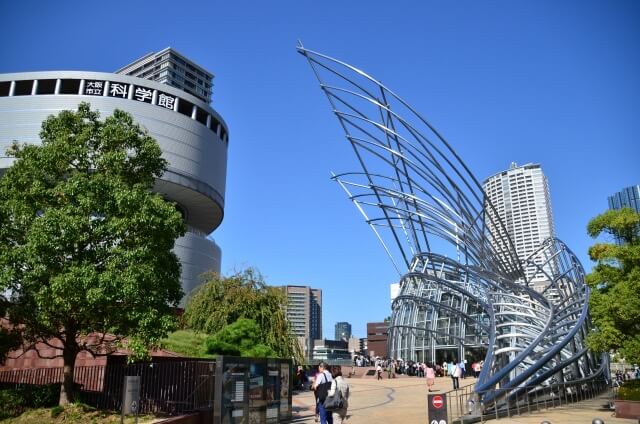 Lastly, I'm going to tell you about the Nakanoshima Museum of Art (中之島美術館) that opened this year. It has been about 40 years since Osaka City announced the plan to construct the museum. The collection is mainly contemporary art and modern art from the late 19th century to the 20th century. The museum took up Amedeo Modigiliani as an opening exhibition and also a portrait of Osaka. During a regulation of the corona pandemic, many people appreciated the artwork, and the museum became a stand out spot in Nakanoshima.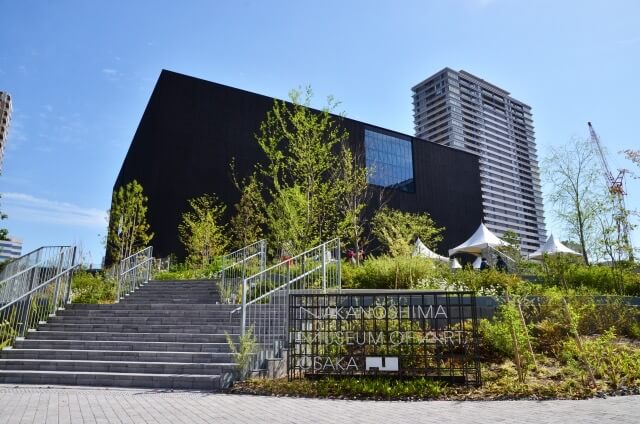 Nakanoshima 2nd and 3rd Block (中之島2,3丁目)
This area is lined with high-rise buildings and bustles with people. I'll be introducing a notable place especially among them.
Festival City is divided into two parts: the east and west by Yotsubashi Street. The Nakanoshima Festival tower east is located in Nakanoshima 2nd Block, and the Asahi Shimbun company, the Asahi TV network company and the Festival Hall are all located inside it. The Festival Hall is made up of 4th to 8th floors of the building, so the sound echoes from top to bottom. It's one of the top concert halls in Japan.
The Nakanoshima Festival tower west is located in 3rd Block, with the completion of the Conrad Hotel and the Kosetsu Museum of Art, the Festival City has now been finished. Those towers give off an air of extravagance.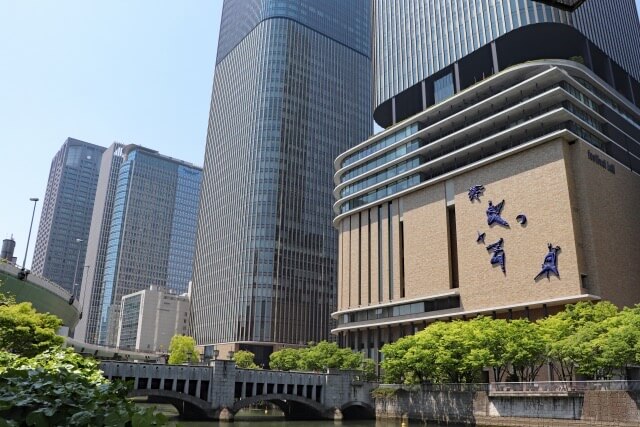 Nakanoshima 1st Block (中之島1丁目)
There are a lot of valuable buildings in the 1st Block that is designated as Nakanoshima Park. The first building, which is Osaka City Hall, is located near Yodoyabashi Sation. It plays an important role for the local government, and about 36,000 staff members work there.
Next to the City Hall is the Osaka Prefectural Nakanoshima Library (府立中之島図書館) that was built by the wealthy Sumitomo family in 1904. This is a Neo-baroque style building and was designated as a national treasure in 1974. The library prides itself on its stock of 550,000 volumes consisting mainly of ancient documents, the history of Osaka and document related to business.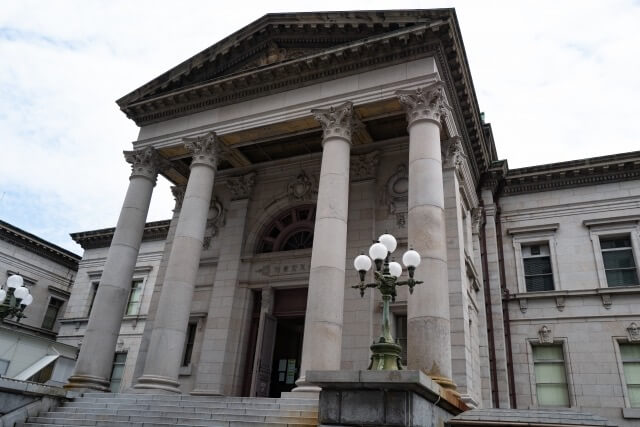 Next, I'll be introducing the Osaka City Central Public Hall (中央公会堂) which was built in 1913. This building will catch your eye right away. The structure is Neo-Renaissance style and also has a baroque architecture style to it. It's recognized as one of the most valuable buildings in Japan and was designated as a national treasure in 2002. You can take a guided tour which includes seeing some mural paintings as well as stained glass.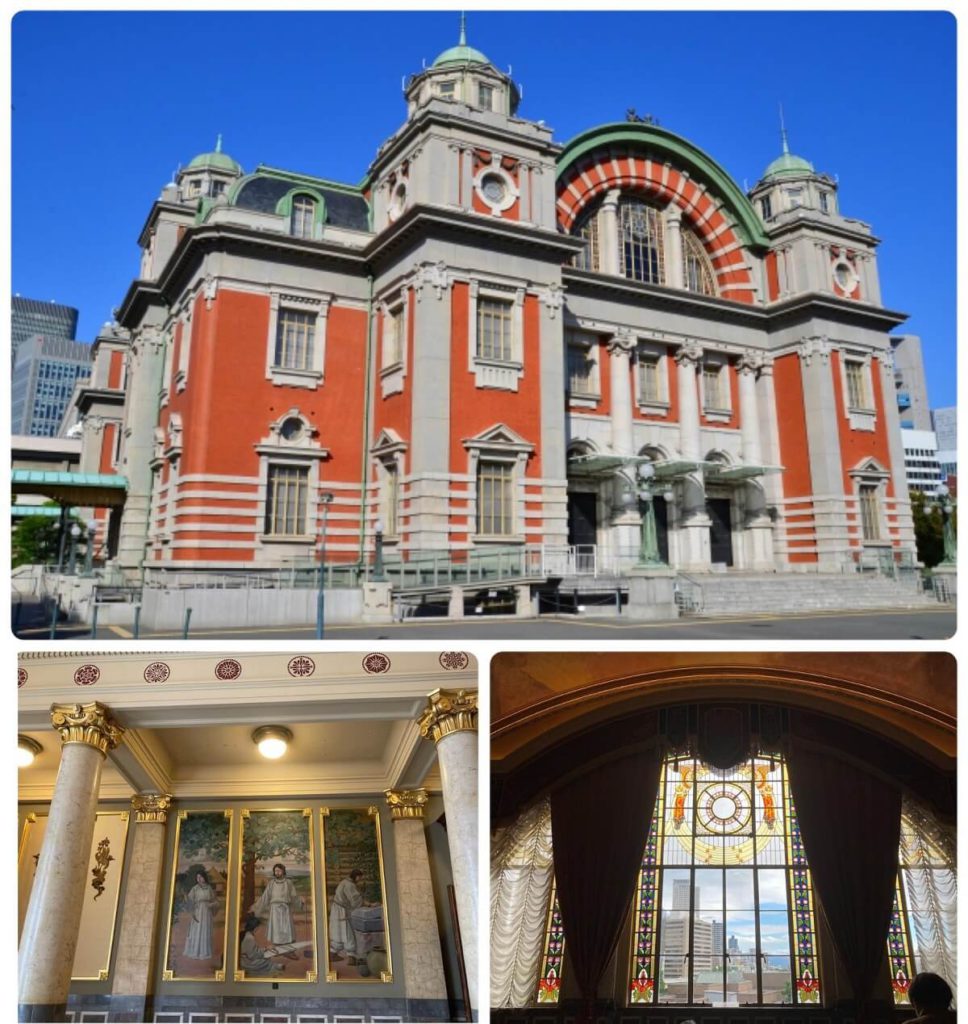 The Museum of Oriental Ceramics Osaka prides itself on having the best ceramic collection in the world. The museum houses about 4000 items, mainly dating back from ancient China and Korea. These artifacts were donated by the Ataka collection of the Sumitomo Group companies. You can appreciate national-treasure class ceramics while there.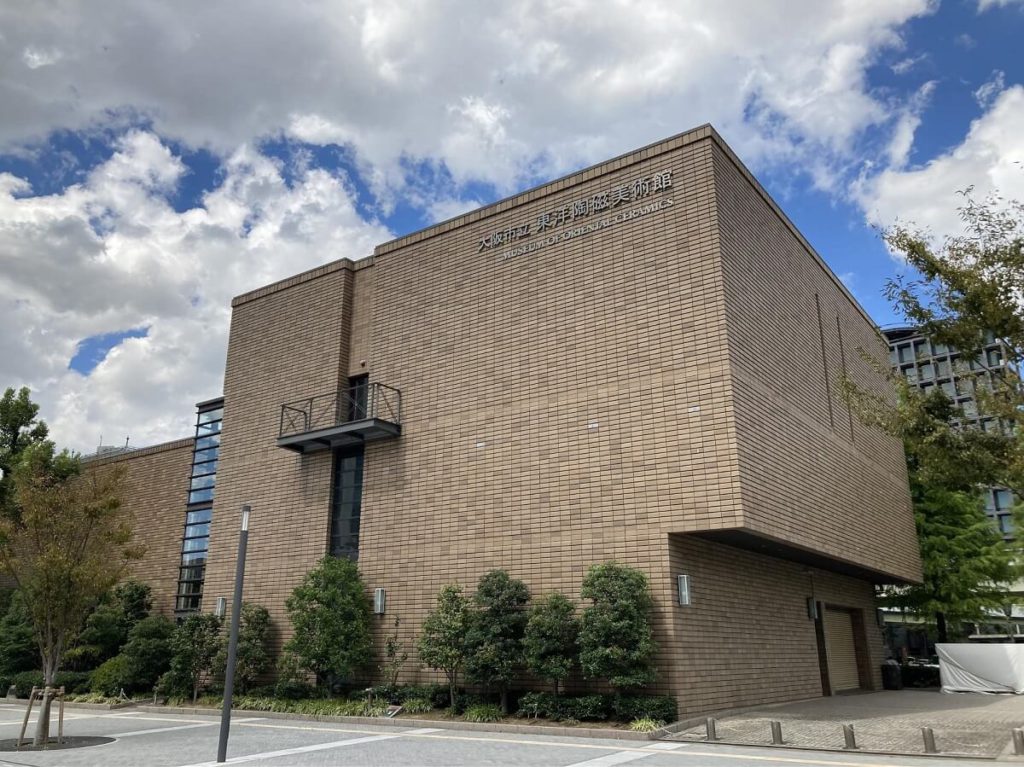 Now, you may or may not know about a unique place that is called the Nakanoshima Children's Book Forest. The worldwide architect Tadao Ando donated this library for children because of his experience fighting against illness. He realized that reading is important for not only human life but for children as well. The library has a reading room and gives permission to take out books if it's within the Nakanoshima Park. However, because of this system, they don't allow the lending out of books.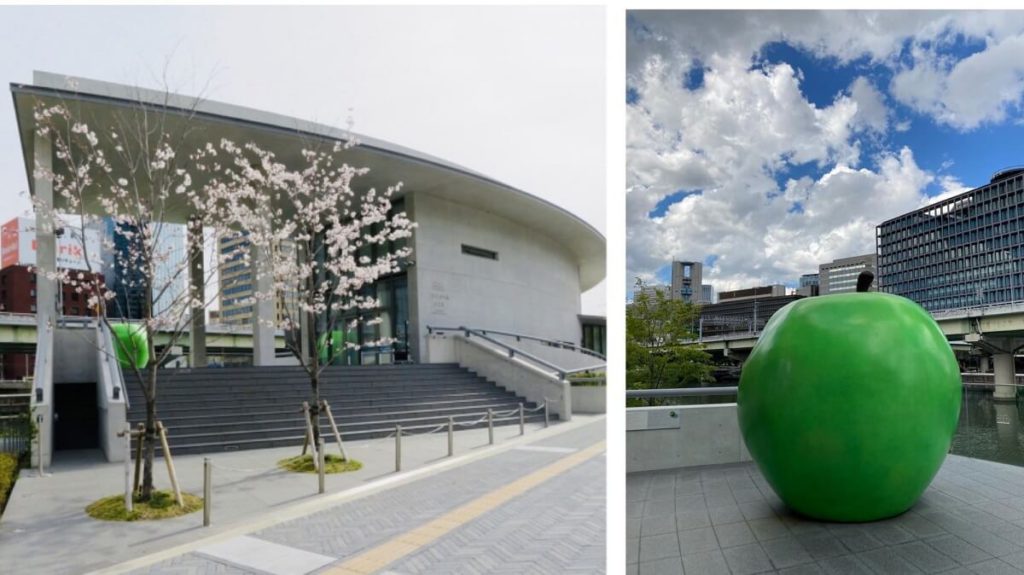 There is an area located on the far east known as the symbol of Nakanoshima Park. Here stands the rose garden. It contains about 90 kinds of roses and has about 4000 flowers every spring. When you walk around this garden, you will be greeted by a fountain and various pieces of art. The feeling that people get while being in this garden is similar to being in the Palace of Versailles.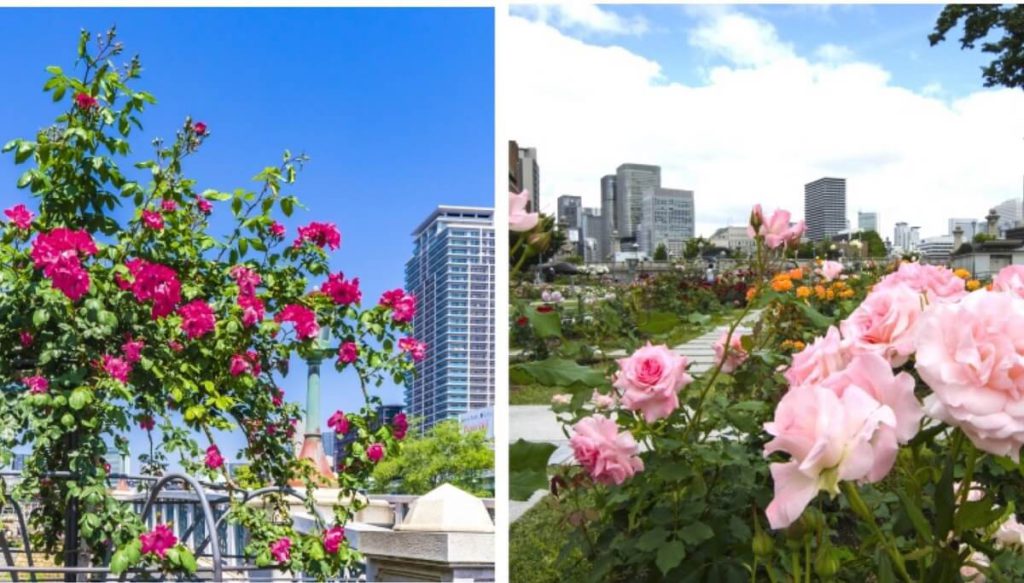 For your information, the Festival of the Lights will be held around Christmas. Why don't you visit to see the night view?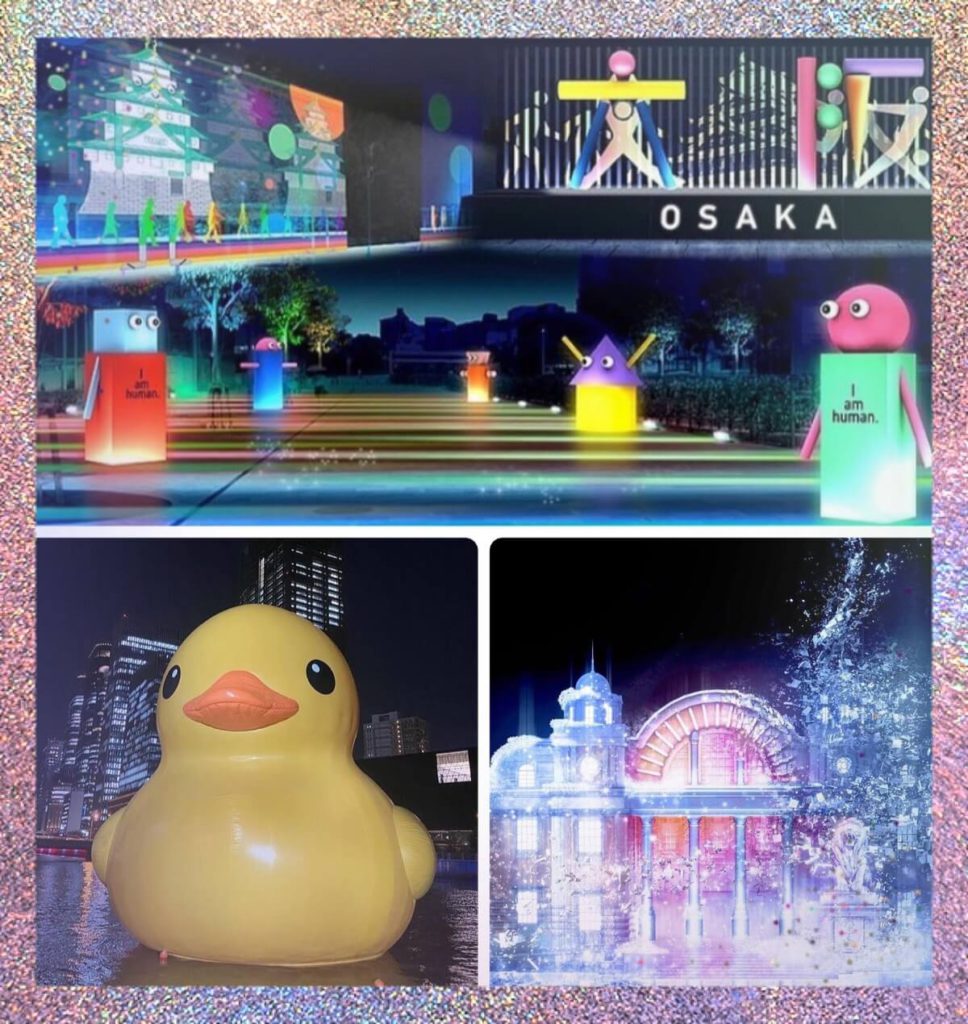 Conclusion
Has this article inspired you to visit the area? Taking a walk through the Nakanoshima promenade is stunning! The area has a lot to offer in terms of restaurants and cafes. I'll be leaving a link for you, so please check it out.
Thank you for reading!
https://s.tabelog.com/osaka/C27127/C79904/rstLst/RC/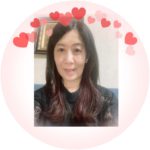 Brand Ambassador of kyoto Denim company, Kimono dresser, Japanese flower arrangement instructor I was born and raised in Osaka, I know this area like my backyard. I'd like to introduce Japanese culture and good points to someone from overseas. That'why I study English every day. Please feel free to ask me if you need anything.