Summer is over, and from the end of September, cities are having a Halloween mood. In retrospect, there were Halloween events at theme parks, restaurants and bars in the early 2000's. They have already offered special menus for at least 20 years. Today I'm going to talk about how to enjoy Japanese Halloween. Let's get started!
When Does It Begin?
According to Wikipedia, originally, American servicemen who lived in Japan brought the custom of Halloween because they wanted to have a great time with their family. In the 1970s , Halloween merchandise was sold at Kiddy Land in Harajuku, and the first Halloween parade was seen as a sales promotion for their sales in 1983. Then, in the late 1990s, a special event started at Tokyo Disneyland. Furthermore, from the 2000s, many confectionery companies have been getting into the market.
How is it Different in Japan?
First of all, there's no religious aspect. It is a commercial event similar to Christmas and Valentine's Day in Japan. The Christmas campaign is mainly targeted at family and lovers, while Valentine's Day is for lovers only. The Halloween event is targeted at all ages: family, lovers, friends and kids. That's why many retailers jump in this predictably profitable event.
When it comes to a Halloween costume that people wear, we prefer cute costumes rather than gross ones. We are not familiar with cut hands with blood or eye balls which are made precisely. In my book, these perspectives are affected by anime and kawaii culture, I'd say. So you have to remember that you should choose a moderate costume over a grotesque one in order not to have someone call for the police. Nowadays, kindergartens have their school events, like making paper crafts of a wizard hat or a jack-o-lantern. You might be able to see kids wearing costumes and running around in your neighborhood. Some communities offer an event where kids can get cookies or candies. That being said, it's not that common for ordinary people in Japan to hold a Halloween event, so kids can't get any gifts when they go to a stranger's house. Halloween is a commercial event for Japanese people.
Let's Get Dressed Up for an Event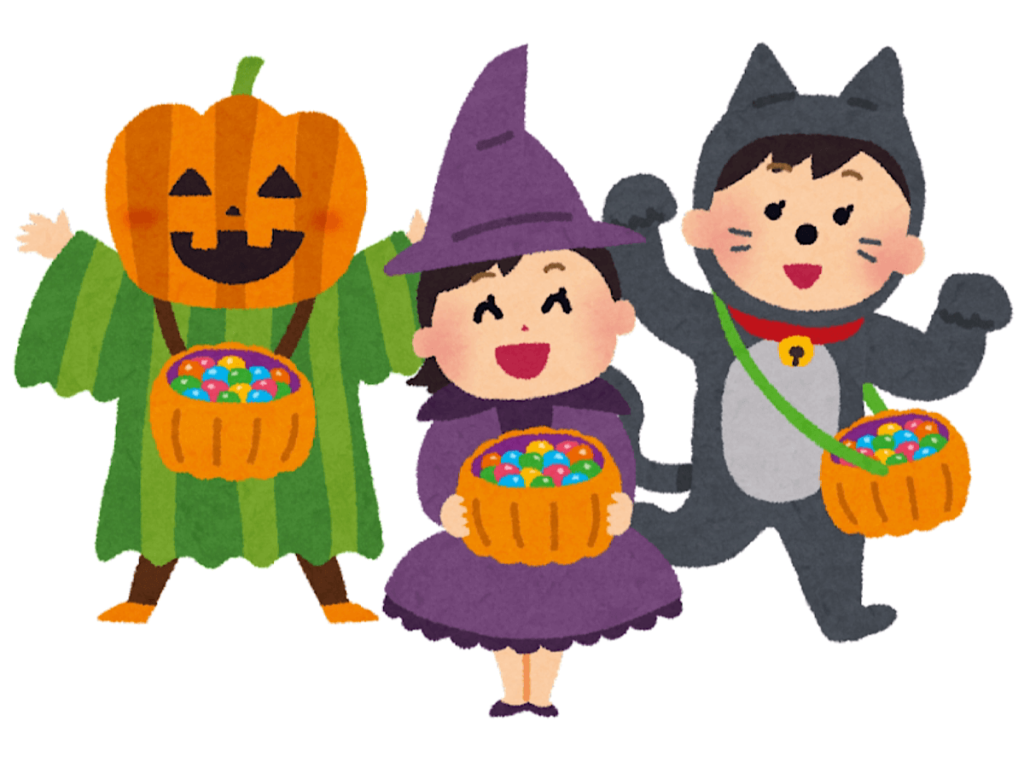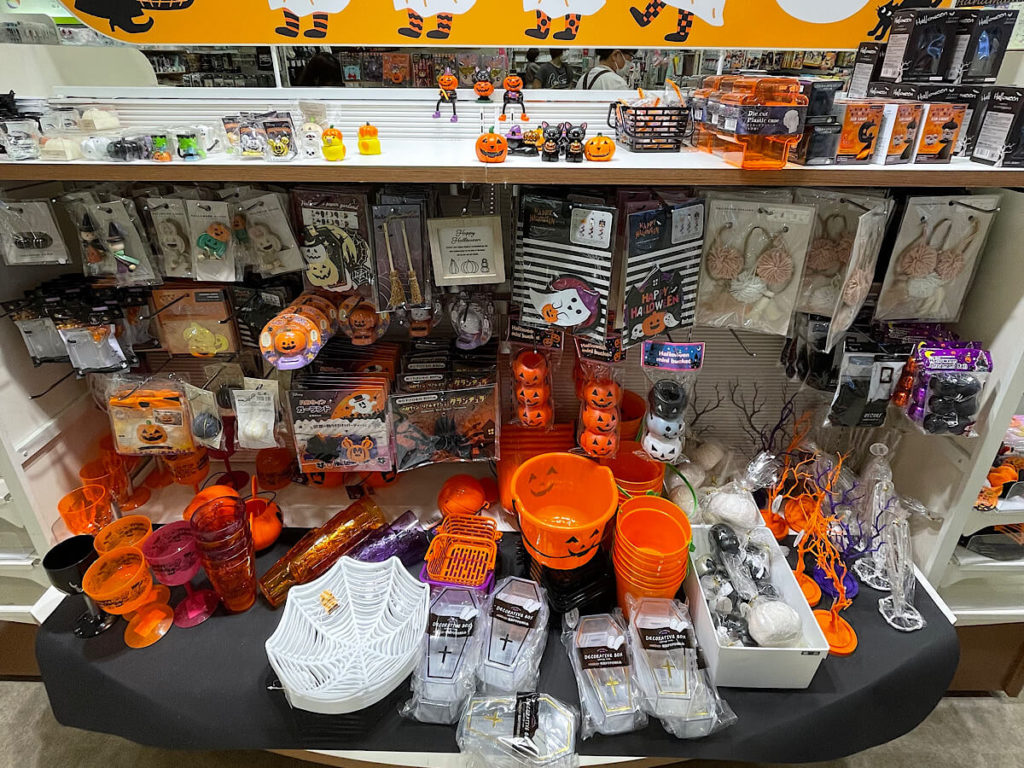 You can buy a costume at Don Quixote, Tokyu Hands, and Loft. Small parts and materials for making your own costume are sold at Hyakkin stores. Just know that you can put on your costume the last weekend of October or on the last day unless you go to theme parks. Otherwise, you might look like a bizzare person to others.  
Get Limited Edition Packages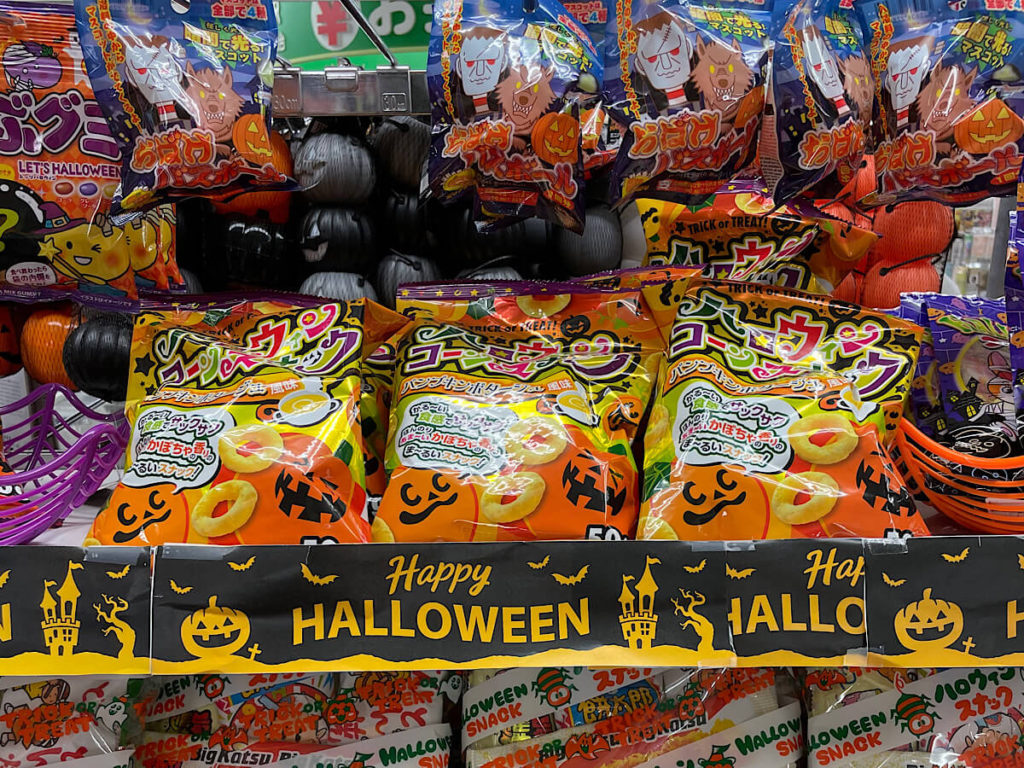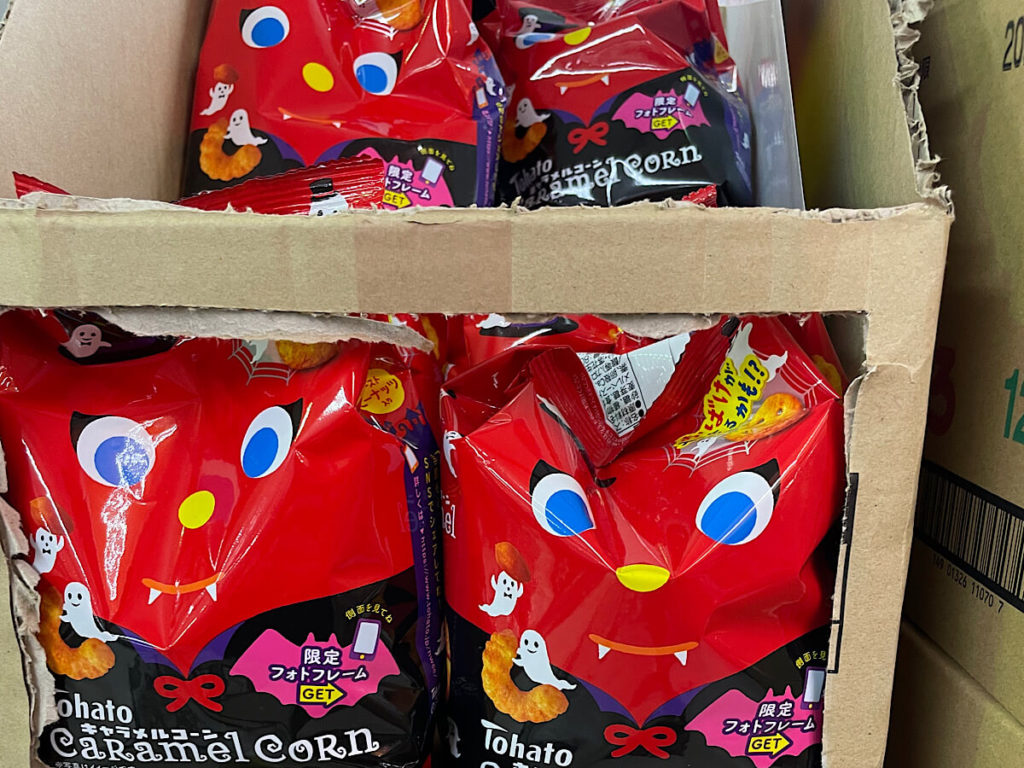 As I said, Halloween has come to be one of the most profitable events for retailers like supermarkets, grocery stores, and convinis. From the end of September, you can find packages which have orange, black, yellow, and green colors. Even though you don't understand Japanese, you can recognize it without blinking an eye. Usually the shape would be a witch, jack-o-lantern, or ghost. It might be funny to see that every single retailer bends over backwards to connect their products to this event.
Enjoy Seasonal Menus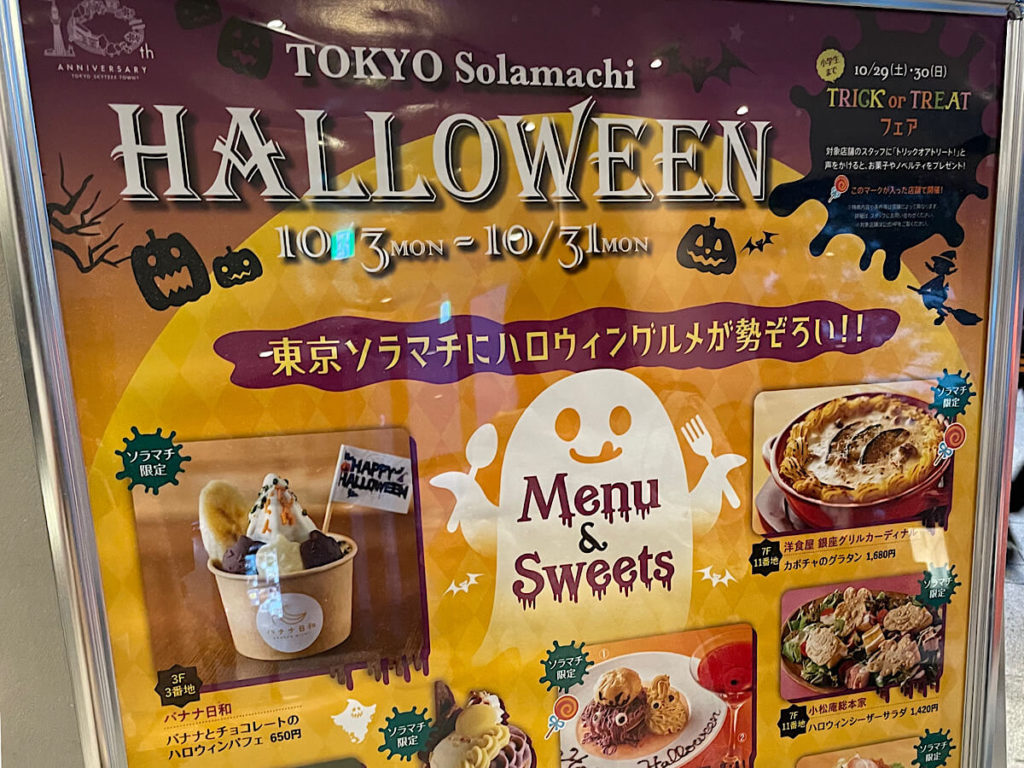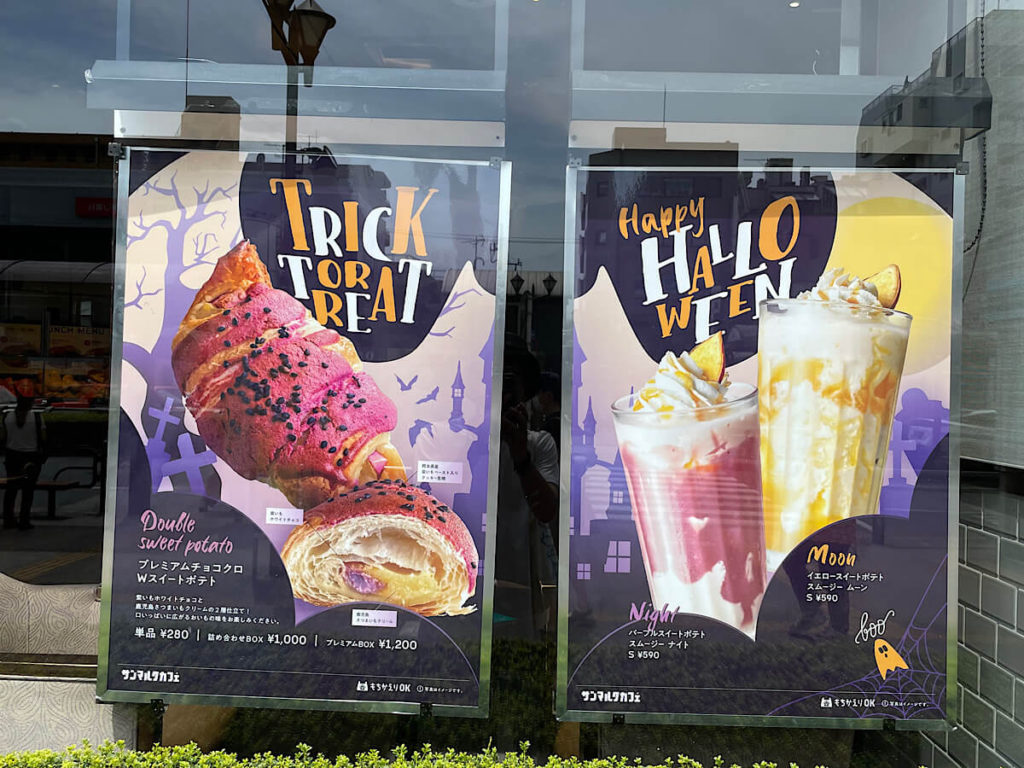 Since Covid-19 has been easing, the restrictions have lifted this October. It is said that it's a significant opportunity to attract customers for the food industry. You can enjoy special menus, getting some discounts by wearing a costume at many restaurants, bars, and hotels. They offer special events during the second week in October. Generally speaking, there are few people who wear a costume during the second week. Enjoy eating and drinking after work.
Let's Go to a Theme Park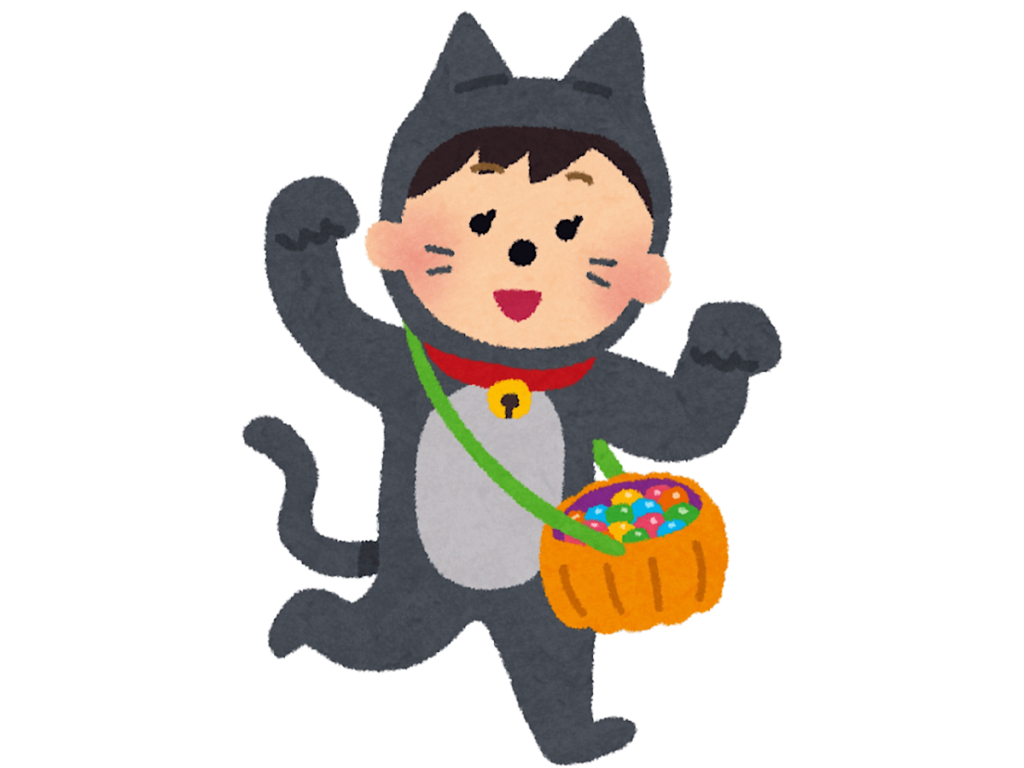 Let's cut loose and go big! You don't have to worry about other people's eyes. You can immerse yourself in a Halloween mood. Special events take place at Disneyland, Universal Studios Japan, and other parks during these weeks. Let's take attractive photos of whatever you want and post on your social media.
Join Events
Like Shibuya, you might know about it because of a TV news broadcast. You should buy roundtrip tickets beforehand if you take the subway. There might be restrictions to enter the areas and stations. Many people come here and enjoy wearing various costumes, so you can feel the holiday spirit. Of course, there's a lot of Halloween events other than in Shibuya. You might want to search on Google about the events. Please bring back your can of beer or trash to your home. These days we don't have many trash bins because of security issues. Leave everything neat and tidy when you go. That is theJapanese way.
How was it? They say, a picture is worth a thousand words. Let's go out and have a wonderful time. That is all for today. Thanks for taking your time to read my article to the end. See you in my next article soon!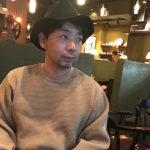 I've been working at a trading company for many years. I live in Tokyo with my wife. Love skiing, traveling, IPAs, wine , X-treme sports, fashion, and learning English and Chinese.