You can still feel the magic even after stepping away from the parks. Dreams never fade away. If you are big on Disney, even not so much, it's worth staying there for sure.
Right now we have 5 Disney Hotels in the Tokyo Disney Resort area.
Tokyo Disneyland Hotel, Disney Ambassador Hotel, Tokyo DisneySea Hotel MiraCosta, Tokyo Disney Resort Toy Story Hotel, and Tokyo Disney Celebration Hotel. Actually, a sixth hotel is under construction, and they are aiming for completion in 2023. Of these hotels, three are deluxe types, one moderate, and one value. The new one will be a deluxe type. They are all Disney themed, and owned and operated by The Oriental Land Company. The Oriental Land Company runs Disney brand facilities under license from Disney Enterprises, Inc. Let me introduce three deluxe hotels which are filled with magic and joy.
Tokyo Disneyland Hotel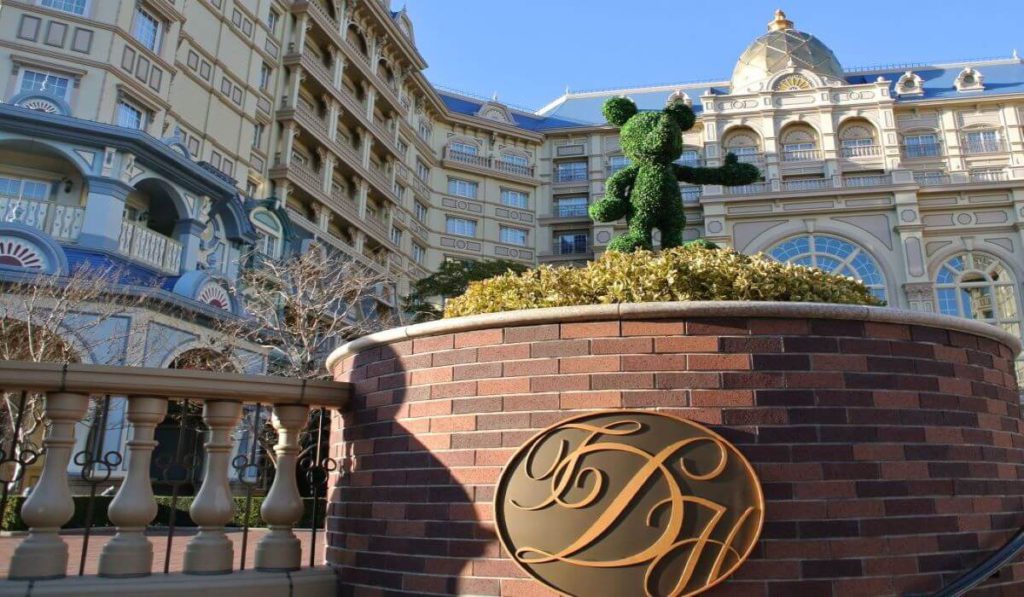 Tokyo Disneyland Hotel opened on July 8th, 2008 during Tokyo Disneyland's 25th Anniversary. It's located right in front of Tokyo Disneyland, and Tokyo Disneyland Station on the Disney Resort Line. The yellowish and Victorian style building has an incredibly graceful appearance. When you go inside, you'll see a beautiful atrium lobby that has three dome-shaped ceilings which are about 30 meters tall. There is a fountain in the middle of the lobby, and behind it there is a see-through elevator called the "Birdcage elevator." It might be a great idea to take photos with the fountain and elevator as the background and with the Mickey pattern on the floor.
<Rooms>
There are 706 guest rooms featuring the Disney characters. In the rooms, a lot of things are in the motif of Mickey and his friends. They are filled with classic Disney stories' charm. Which is your favorite story, "Alice in Wonderland," "Tinker Bell," "Beauty and the Beast," or "Cinderella?" They are waiting for you!! The room types are standard, including the park view rooms, character rooms, concierge rooms, and suites. Concierge rooms and suites come with breakfast, and you can access a special lounge where you can check in and check out. They offer you some snacks and beverage services there.
<Did you know?>
Do you want to make your daughters' dreams come true?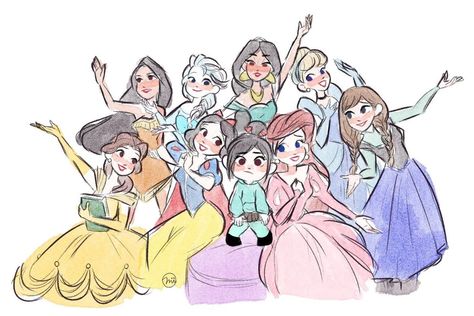 There is a salon called "Bibbidi Bobbidi Boutique" that offers your daughters everything for becoming princesses. They not only get costumes and makeup but also a lesson for how to walk and curtsy in the dress and heels. They can go to the park with their dresses, and all the cast members treat them like princesses all day!
Disney Ambassador Hotel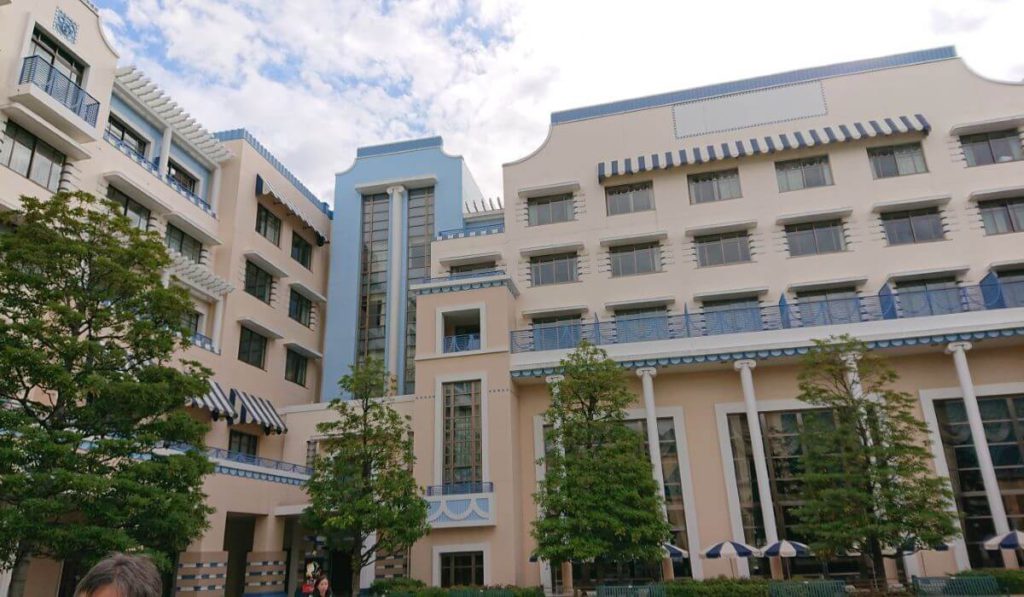 Disney Ambassador Hotel was the first Disney Hotel in Japan. It opened on July 7th, 2000. The hotel features the beautiful Art Deco style of the 1930s in America.
Going through the main entrance of the hotel, Mickey Mouse and Pluto are looking into the big movie camera that reflects the golden age of Hollywood, and you can also see the painting of Mickey and his friends flying an old plane on the ceiling. The hotel is located near JR Maihama Station. It's about 5 minutes away on foot. You walk through the happy hustling-and-bustling shopping mall called Ikspiari. You'll never get tired. From both Tokyo Disneyland and DisneySea, there's a free shuttle service.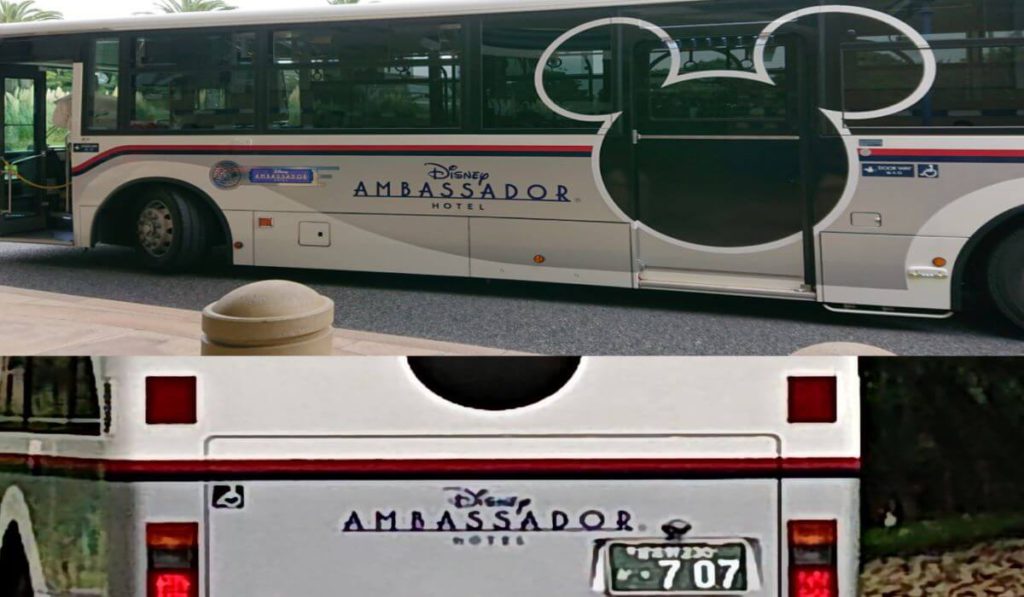 Look at the license plate! 707 is the Hotel's foundation day.
There are more, 1928 and 1118. Do you know what these numbers represent?
<Rooms>
There are 504 guest rooms that are large enough for a family or a group of three to four. On the standard floor, they have thirteen types of rooms, including character rooms. On the ambassador floor, there are six types: Mickey Mouse Room, Minnie Mouse Room, Panorama Suite, Fantasia Suite, Mickey's Premiere Suite, and Mickey's Penthouse Suite. Ambassador floor rooms and suites come with breakfast and access to use a luxury lounge providing check in and check out. They also provide snacks and beverages.
<Did you know?>
Meet Chef Mickey!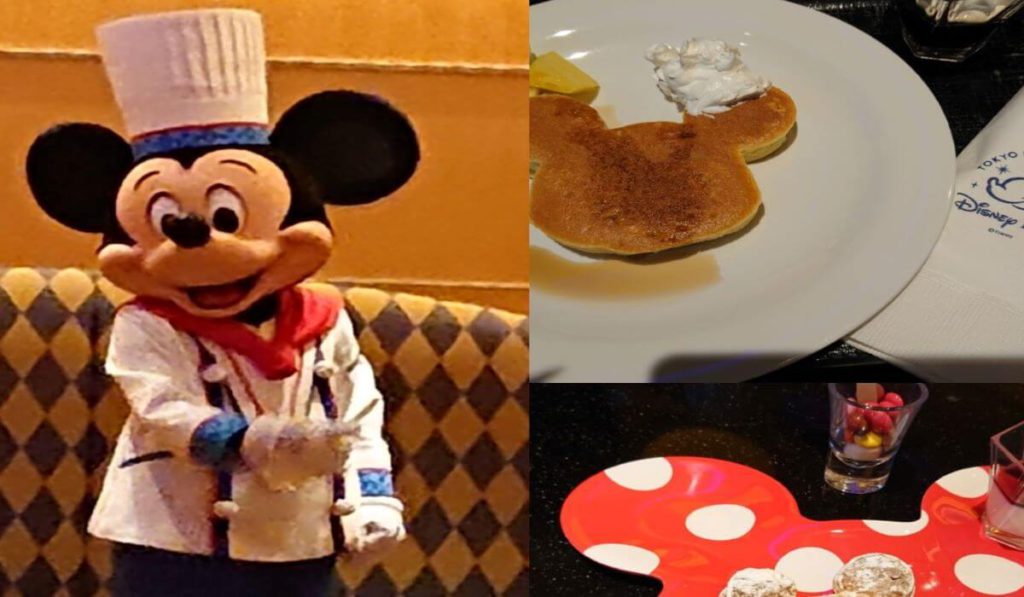 When you stay at Disney Ambassador Hotel, you should book a table in the restaurant "Chef Mickey." It's buffet-style casual dining. You can enjoy Mickey-shaped pancakes, waffles, jelly, and more. The guests can take photos with Chef Mickey and his friends.
Tokyo DisneySea Hotel MiraCosta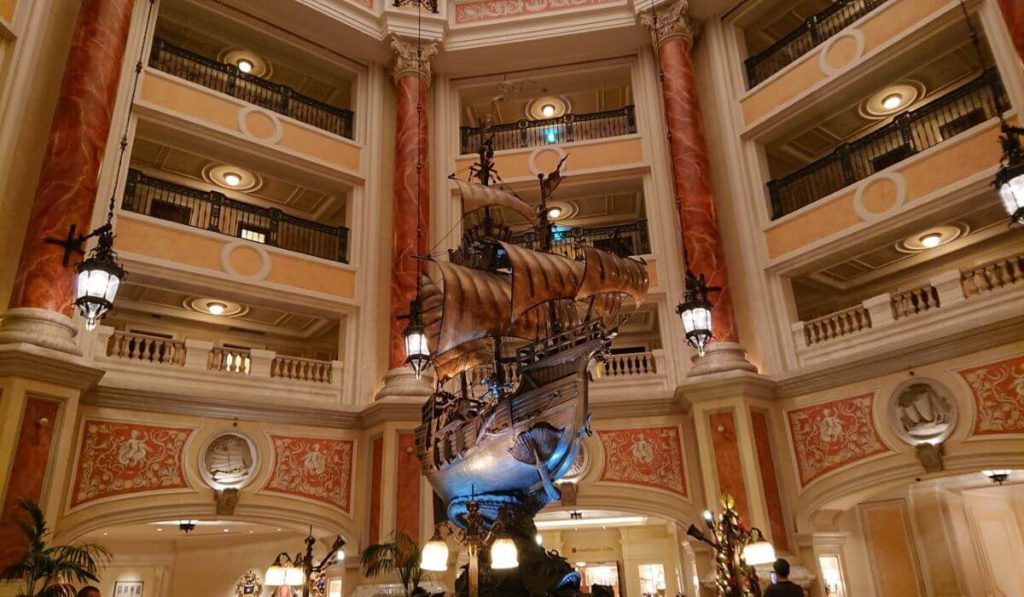 Tokyo DisneySea Hotel MiraCosta is designed to feel the atmosphere of the World of Dream and Adventure, and good old Italy. It's located in Tokyo DisneySea. Mira is view, and costa is coast in Italian, so MiraCosta means View of the Coast. Stepping into the lobby, you will be astonished by the elegant and tasteful interior. In the center of the lobby, there is a ship called Galleon. How many Disney characters do you see on the ship?
<Rooms>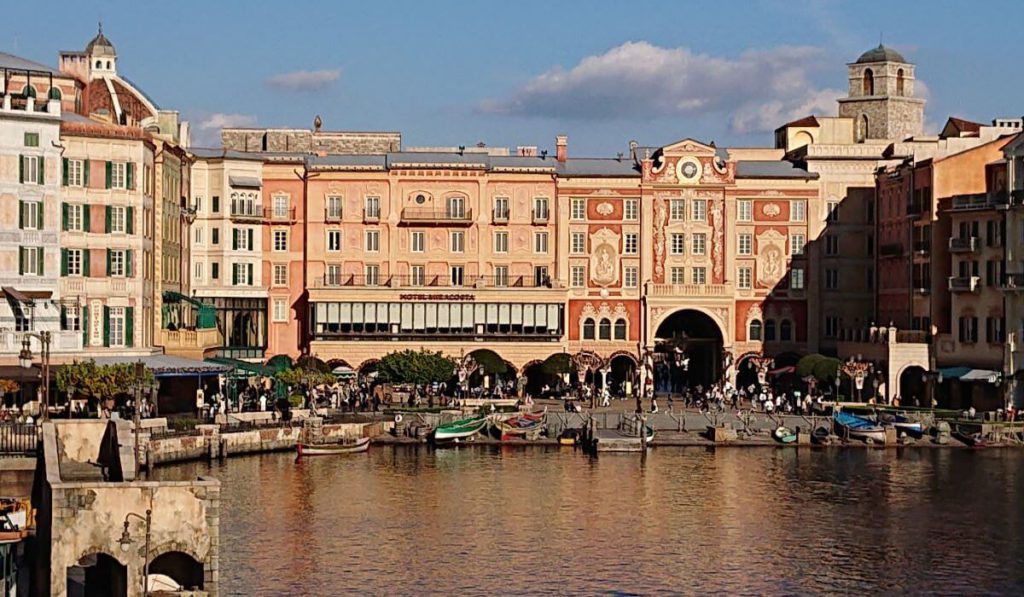 This graceful and Italian-themed structure has 502 guest rooms.
The rooms are on three different sides of the hotel; the Porto Paradiso, the Tuscany, and the Venice sides. The rooms on the Porto Paradiso side provide breathtaking views of the harbor. All the rooms are spacious and comfortable. After enjoying the park, you can relax and talk about the adventure you experienced.
The hall is also elegant and filled with Disney charm.
<Did you know?>
There are two hotels in Tokyo DisneySea.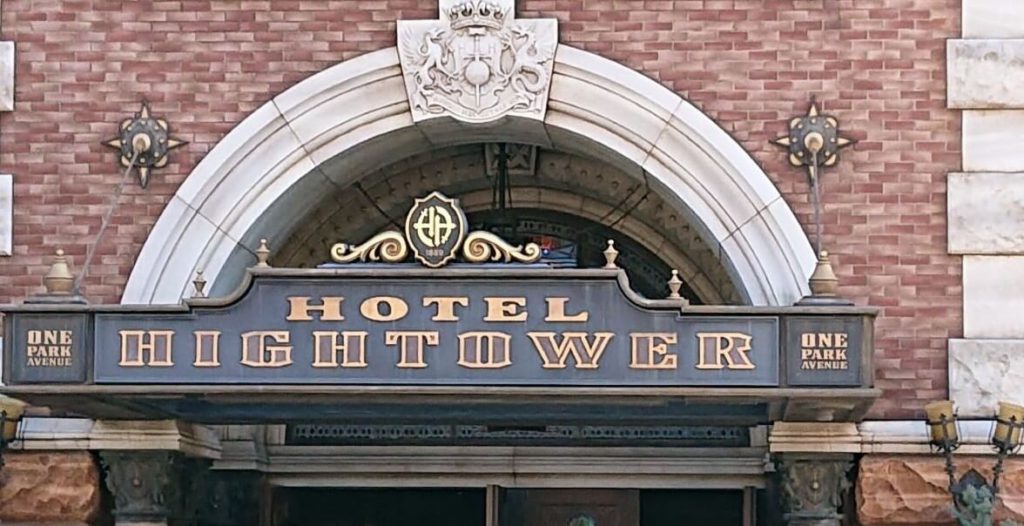 There's another hotel in the park, but it is said that this hotel is cursed. The owner of the hotel, Mr. Hightower, vanished in 1899. Since then, no one can stay there. Now, many people come and take a tour inside the hotel. Enjoy the tour, but you should not take the elevator…
Guest Benefits
Disney Hotels offer special services and benefits to their guests.
One of them is "Happy Entry." All the guests staying at a Disney hotel will be able to enter Tokyo Disneyland or Tokyo DisneySea 15 minutes earlier than other guests through a special entrance. [Official]Guest Benefits & Services|Tokyo Disney Resort
Let's make the most of your stay at Tokyo Disney Hotels!
Download the app "Tokyo Disney Resort" from the Google Play Store / Apple Store. When you find a perfect hotel, book it before someone else does. Don't forget to check for any seasonal events and special discounts.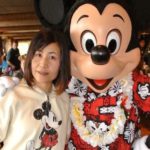 I used to direct English musicals as part of English education, and now I teach English. I'm also a sports programmer and Zumba instructor for work related to local sports.