Udon is the longest-loved noodle dish among Japanese people, and it is popular throughout Japan. It is usually served in a noodle bowl.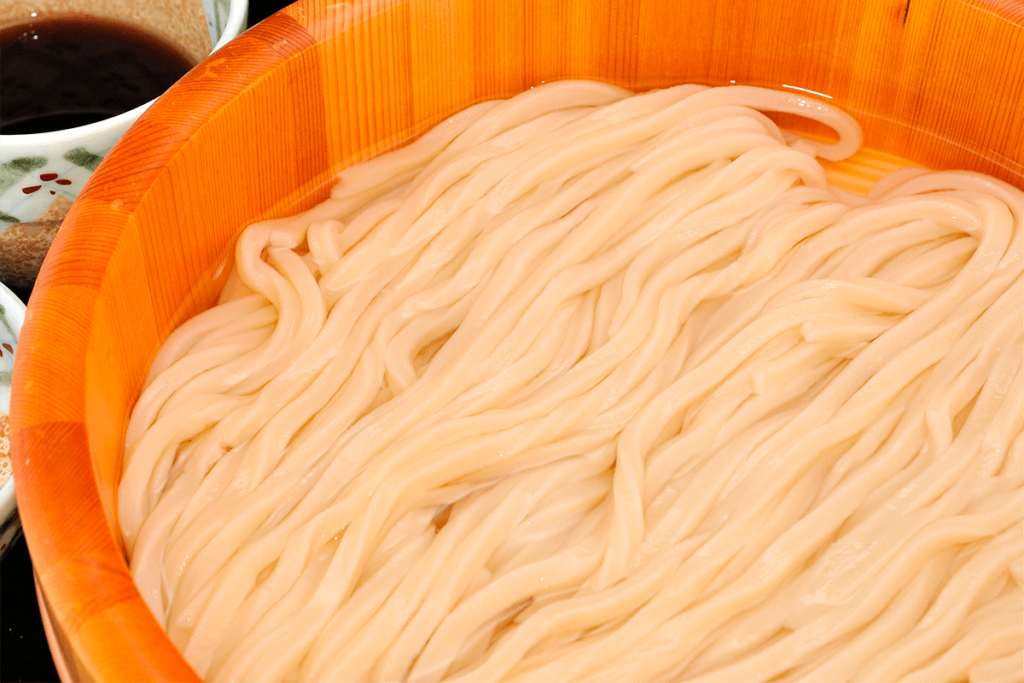 Have you ever seen Udon in a "Tarai(tub)" like this?
This is called "Gosho no tarai udon(御所のたらいうどん)" and is a local cuisine of Gosho, a mountain village in the town of Donari, Awa City, located on the border of Tokushima and Kagawa Prefectures.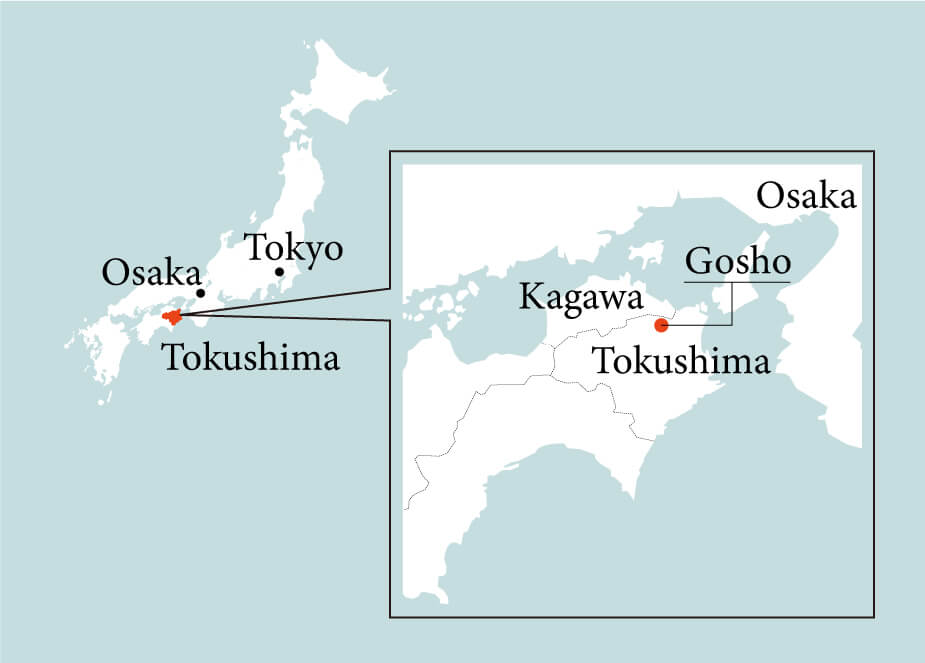 Why did the "udon in a Tarai" become a local cuisine?
Low rainfall and wheat was the staple food
In the past, until the water supply was improved, this area was too dry with little rainfall to produce rice. Wheat was the crop of choice for this land.
Thus, wheat cultivation became popular in the Gosho(御所) area, and a food culture using wheat flour was developed. Suiton (dumplings in miso soup) and nabeyaki, a kind of pancake-like dish made of thinly baked dumplings, were often eaten. When important guests came or on special occasions such as festivals, each family made and served udon noodles.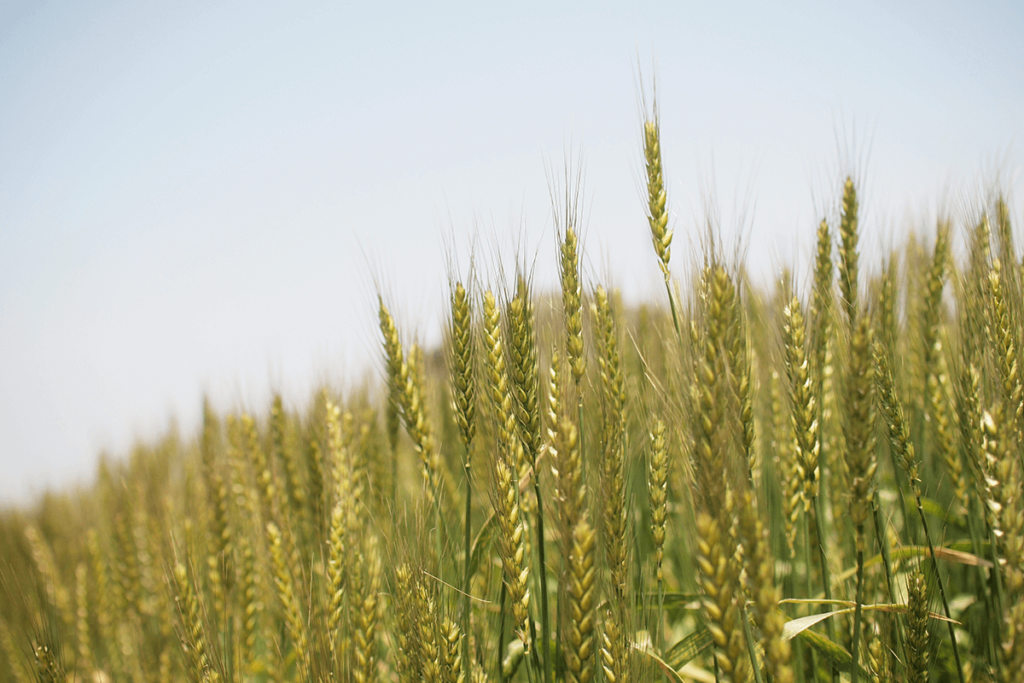 It is said that "tarai udon" originated when the forestry industry was flourishing in the area, and udon was served to workers on the riverbanks at the end of the workday. Since there were many workers, it was inconvenient to serve udon in individual bowls, so the udon was pulled directly from the boiling pot and eaten. Later, udon noodles were served in a tarai.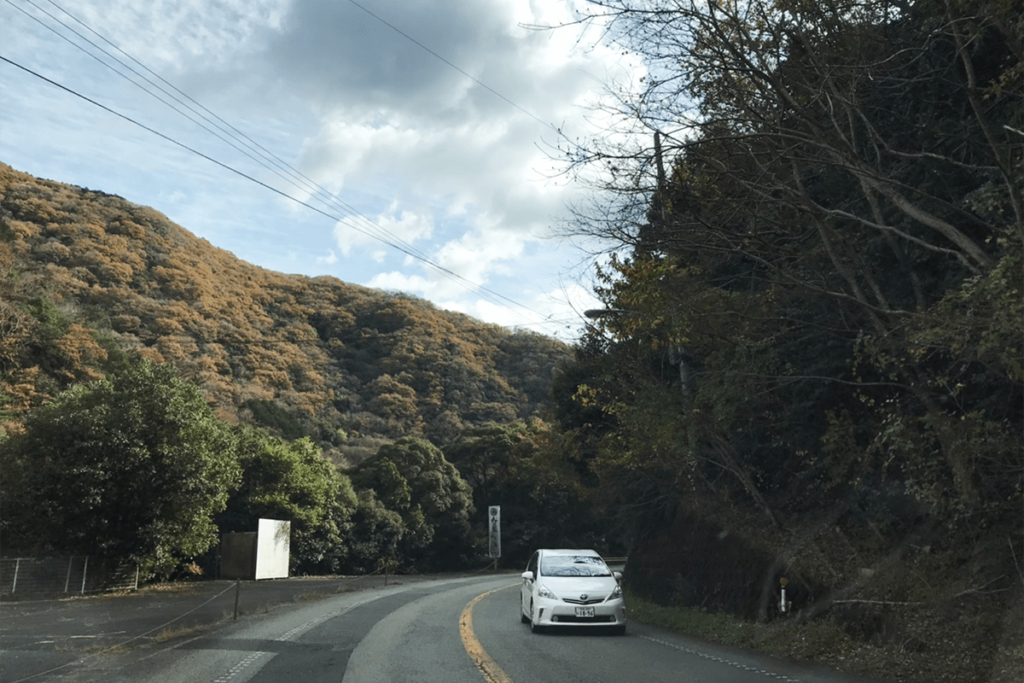 The name "tarai udon" was given in 1931. The name was popularized after the then-governor of Tokushima Prefecture said, "Udon noodles in a tub are delicious."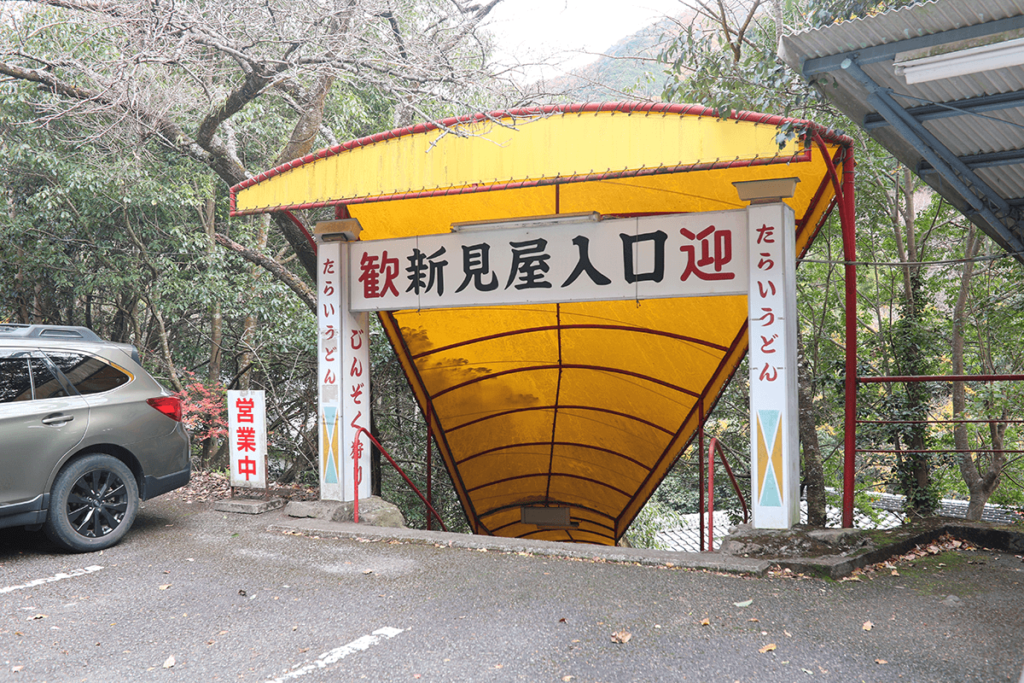 Let's go to Tarai Udon restaurant!
There are Six "Tarai Udon" restaurants along the Miyagouchidani River, and each restaurant maintains its own unique flavor. One of them, Niimiya(新見屋, is my favorite.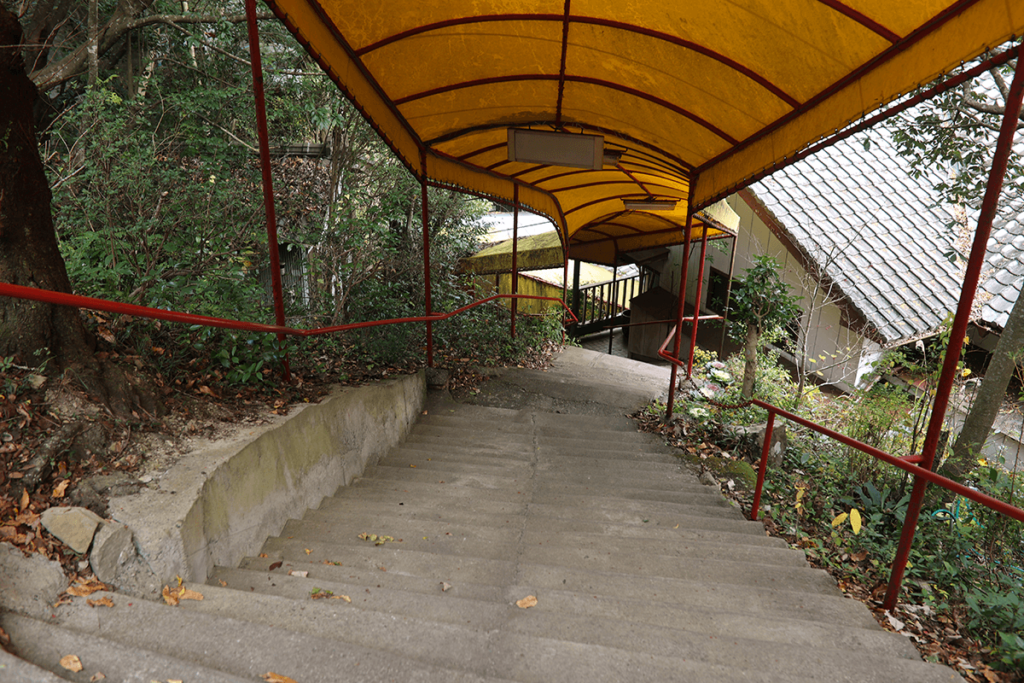 Park the car in the parking lot along route 318 and go down the stairs. We can reach the riverside.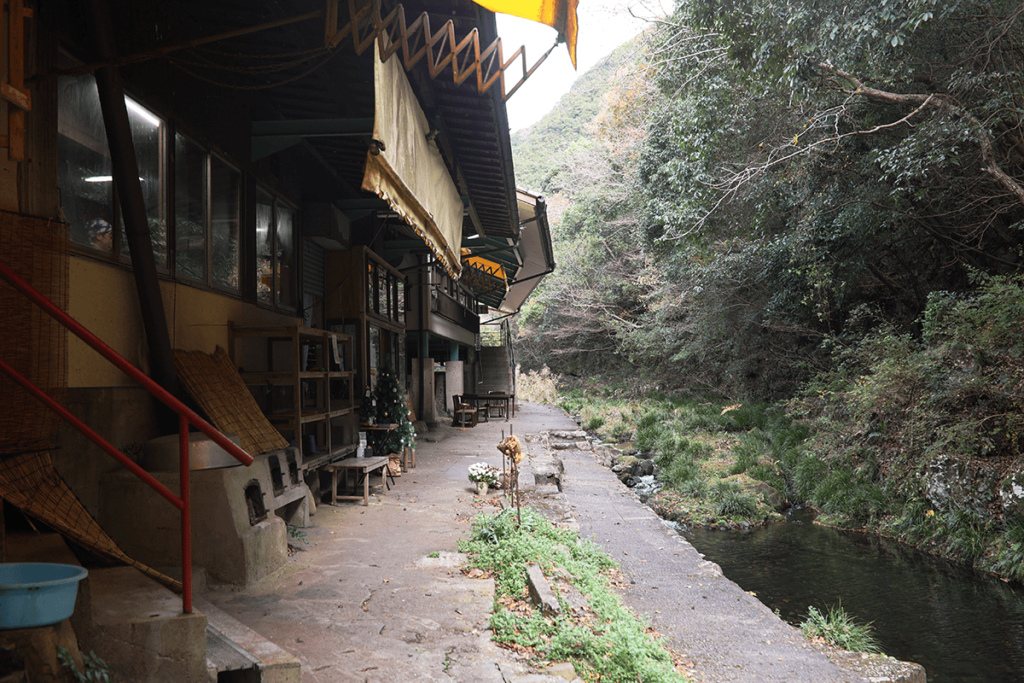 Purchase a meal ticket at the reception. The owner politely explains, "Udon takes about 20 minutes to boil".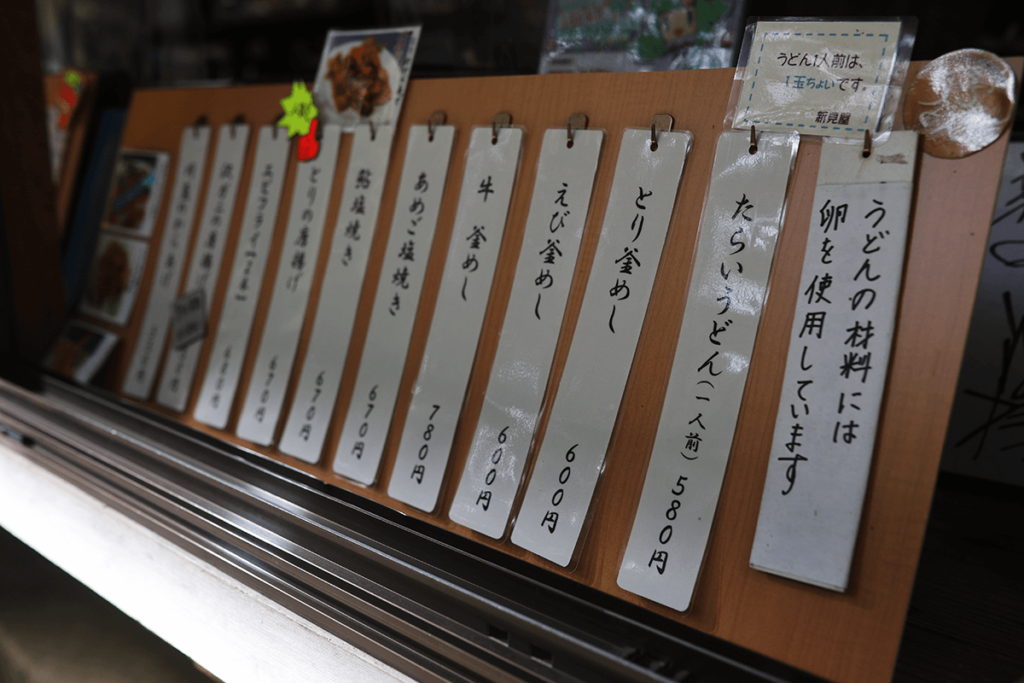 I recommend ordering the tarai udon with a few sides. I ordered fried Sawakani Crab, fried chicken, kamameshi (釜飯).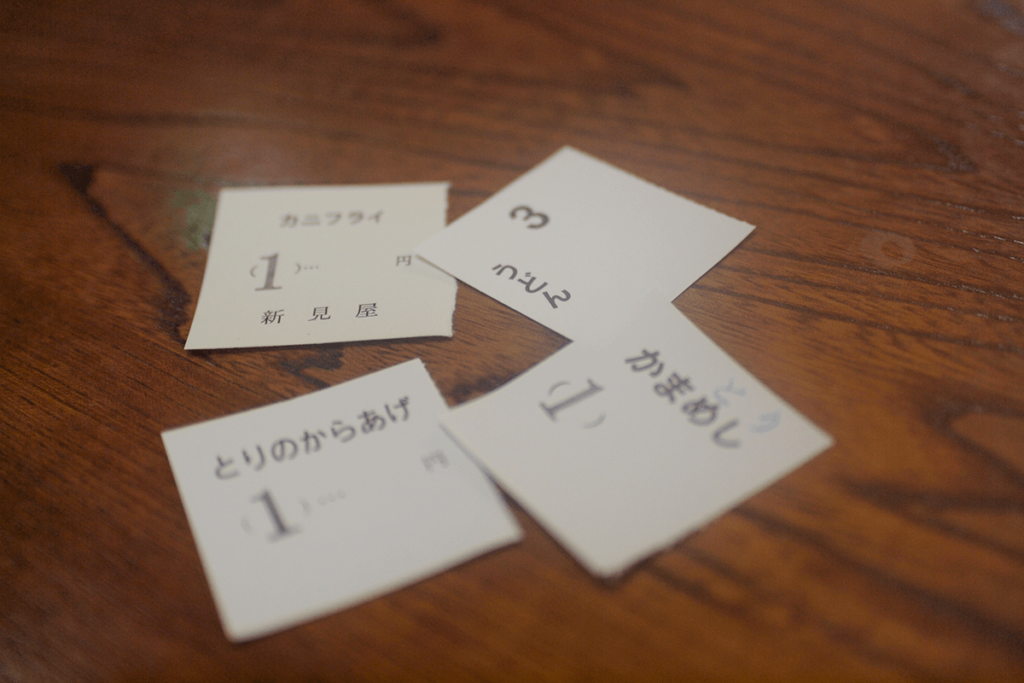 After purchasing a meal ticket, we were guided to a large tatami room. From the window, we can see the river and hear the sound of the stream. In summer, people play in the river until the udon noodles are boiled.
After a while, "fried crab" was brought in. Crispy, salty, and very tasty.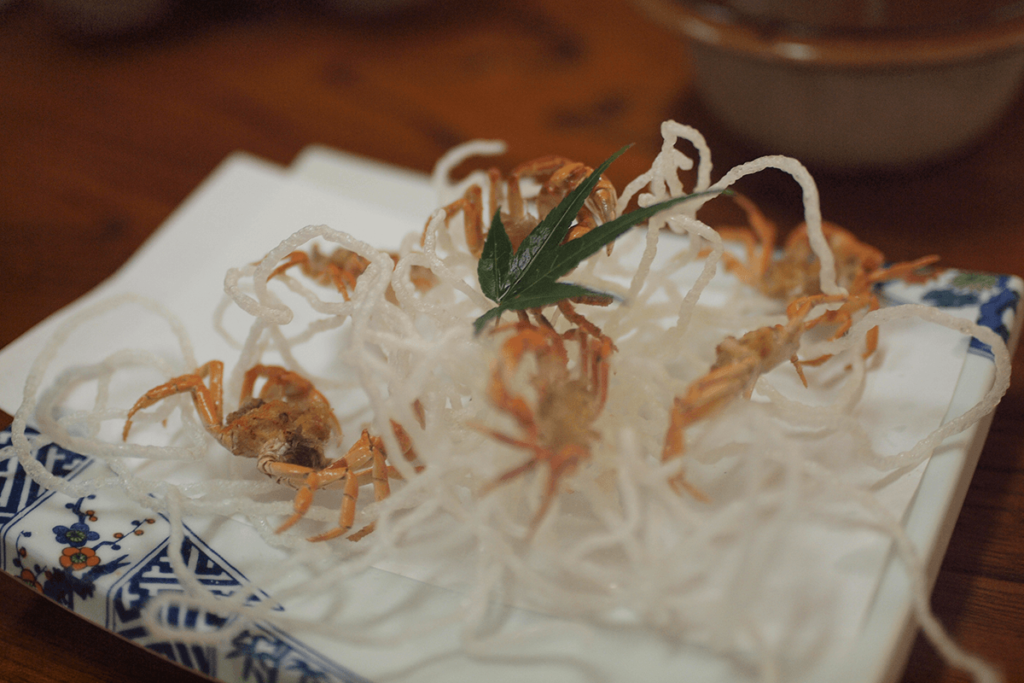 The "fried chicken" with sweet and spicy homemade sauce is soft and easy to eat and can be enjoyed by everyone from children to the elderly. Even in restaurants other than Niimiya, there are always "chicken" menu items on the udon side menu. According to locals, "It may have started in the old days when we used to butcher the chicken we raised and make udon noodles when we had guests over."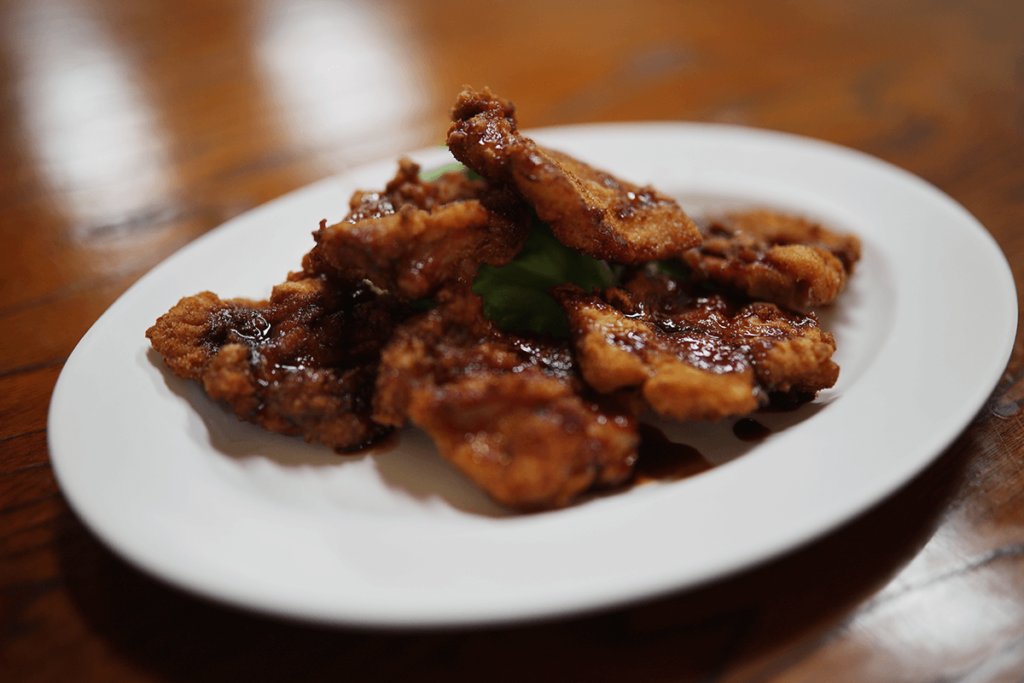 Characteristics of Tarai Udon
Tarai filled with hot udon noodles were brought to the table. Tarai udon noodles are unique in being kneaded with egg. Can you see the noodles have a slight yellowish color?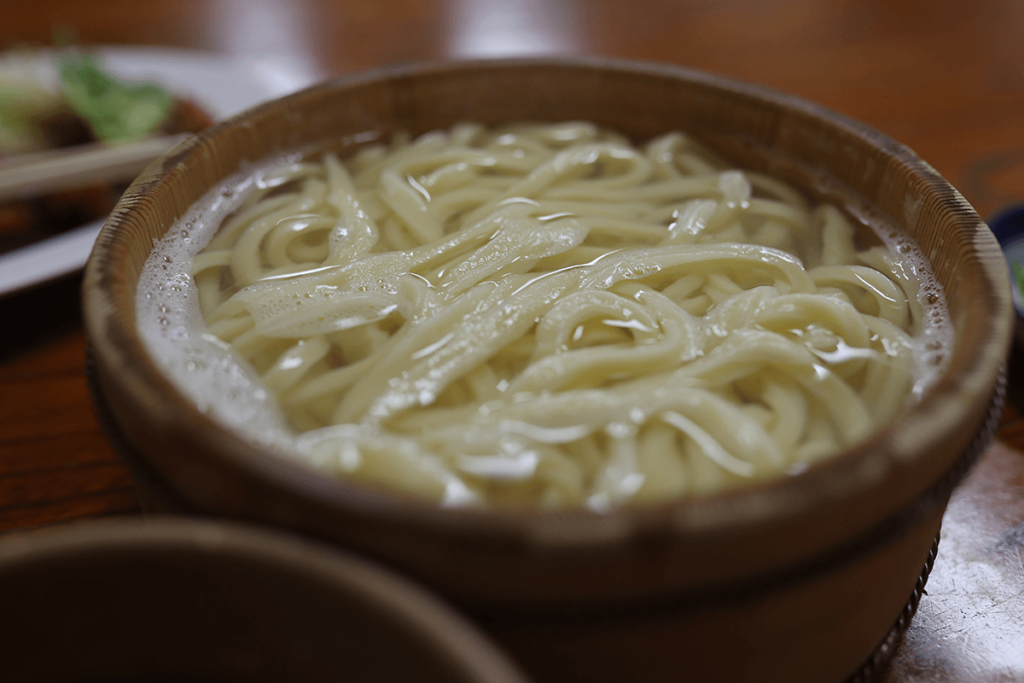 The "Tsuyu" (broth), made from more than a dozen dashi ingredients such as dried sardines, kelp, bonito flakes, etc., contains a beaten egg.
Pick up a few udon noodles with chopsticks, lift them up slightly, slide them over the edge of the Tarai to drain the hot water, and place them in a bowl of broth. This way, the broth will not be diluted, and we will be able to enjoy the dish to the end. Let's dip the thick and chunky noodles in the broth and eat!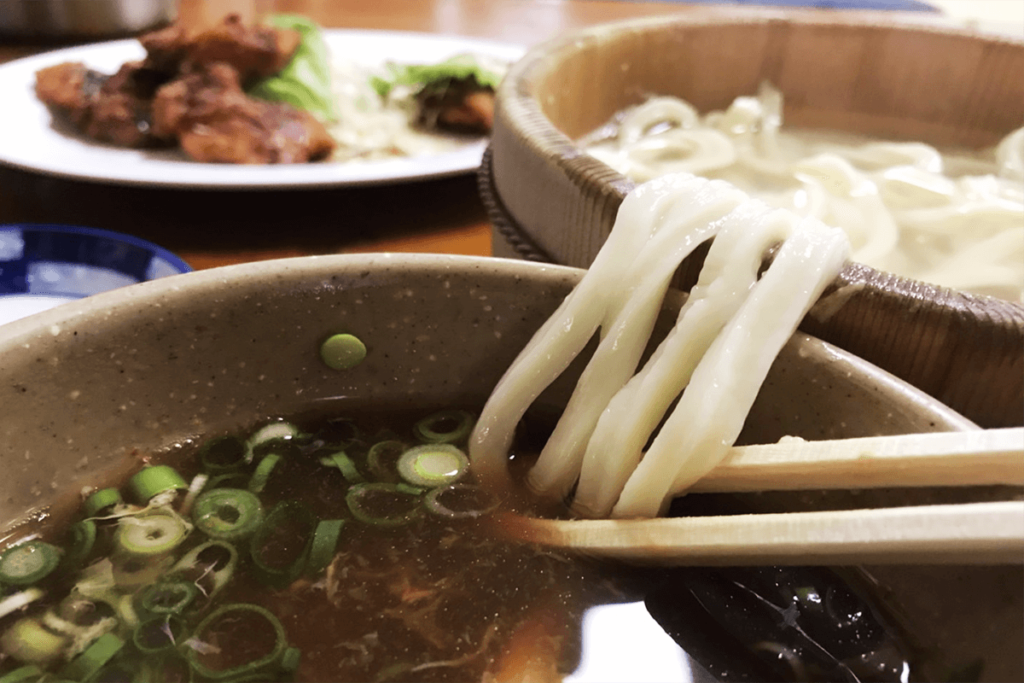 During the Awa Odori festival and the holiday season in summer, Niimiya is very crowded with long lines of customers. For this reason, I personally recommend visiting in the off-season when there are slightly fewer people and spending a relaxing time at the location.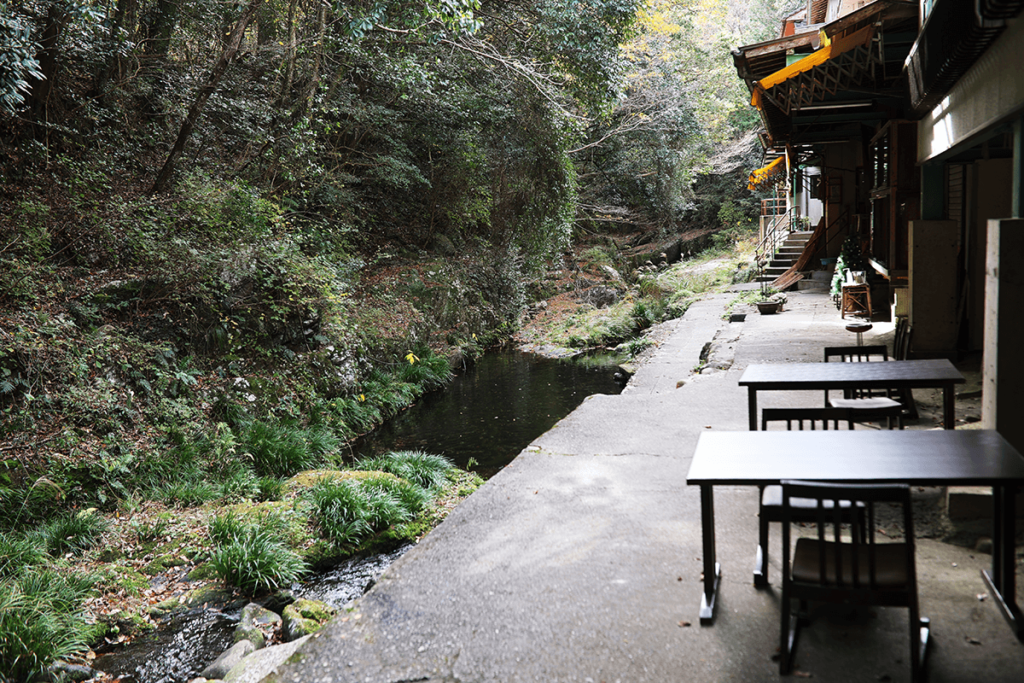 Niimiya (新見屋)
https://www.instagram.com/taraiudon_niimiya/
Tarai udon noodles made by a local noodle mill
About 10 minutes down the mountain road from the Miyagawauchidani River basin, near the Tokushima Expressway's Donari Interchange, "Kawata Shoten" sells vacuum-packed tarai udon noodles. About 50 years ago, the owner, who worked at a popular tarai udon restaurant, started the noodle factory.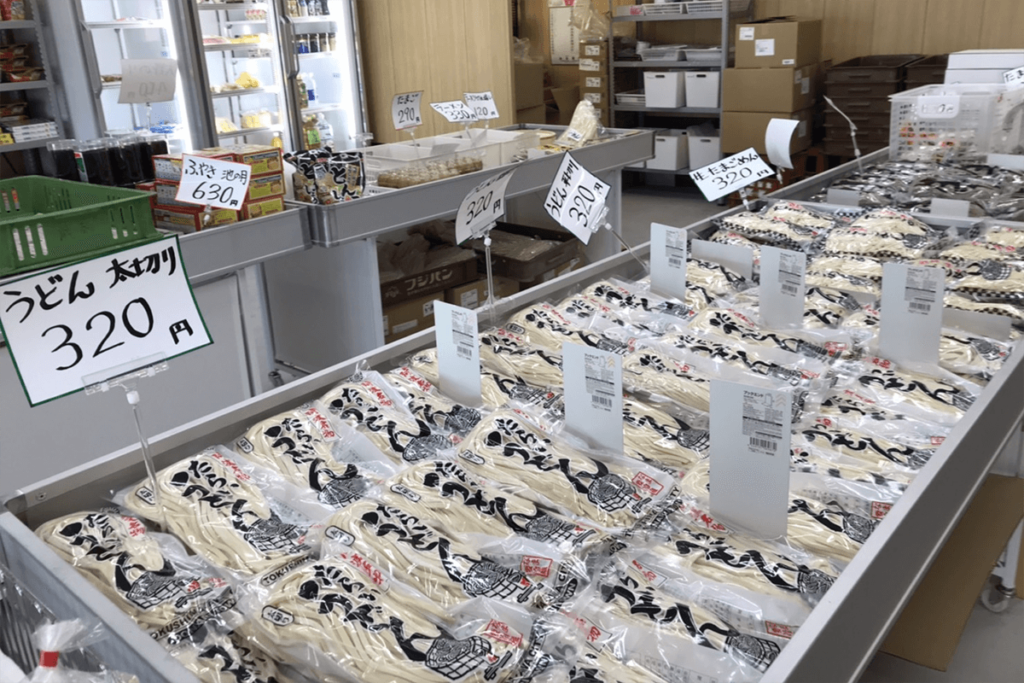 There are three types of firm udon noodles kneaded with egg and available in different thicknesses. "Hosogiri (細切り)" is the general thickness of udon noodles, "Hutogiri(太切り)" is for the full flavor of udon noodles, and "Hirabeki(平べったい)" is somewhere in between, offering a good balance of the noodles' firmness and flavor.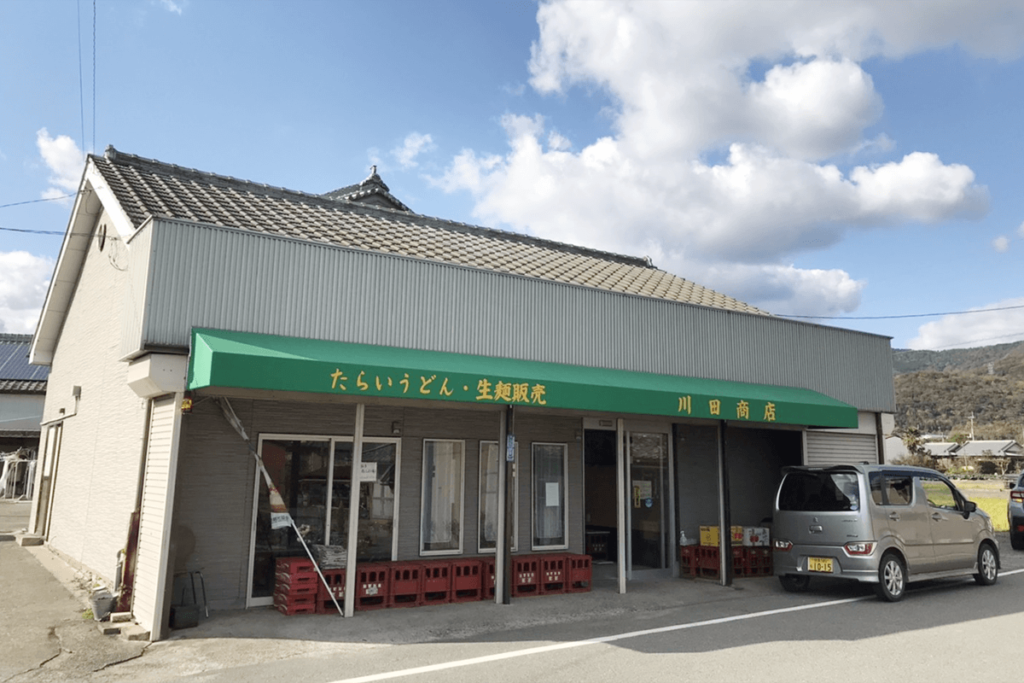 Open year-round except New Year's Day, it is a small but constantly visited shop. You can also order Tarai Udon from their website.
Kawata shoten(川田商店)
https://kawata-taraiudon.com/
Conclusion
The Miyagouchidani River basin, lined with tarai udon restaurants, borders Kagawa Prefecture, famous for its Sanuki Udon noodles. After passing through a long tunnel, you will enter Kagawa Prefecture. I would be happy if you could know that there is a food culture called "Tarai Udon" that has been cultivated over a long history near Sanuki udon, which is now a national standard. If you have a chance, try Tarai Udon while listening to the sound of the river stream.
Tokushima Noodle Culture
In addition to "Tarai Udon," Tokushima Prefecture has other unique local noodles such as "Handa Somen" and "Naru-Churu udon."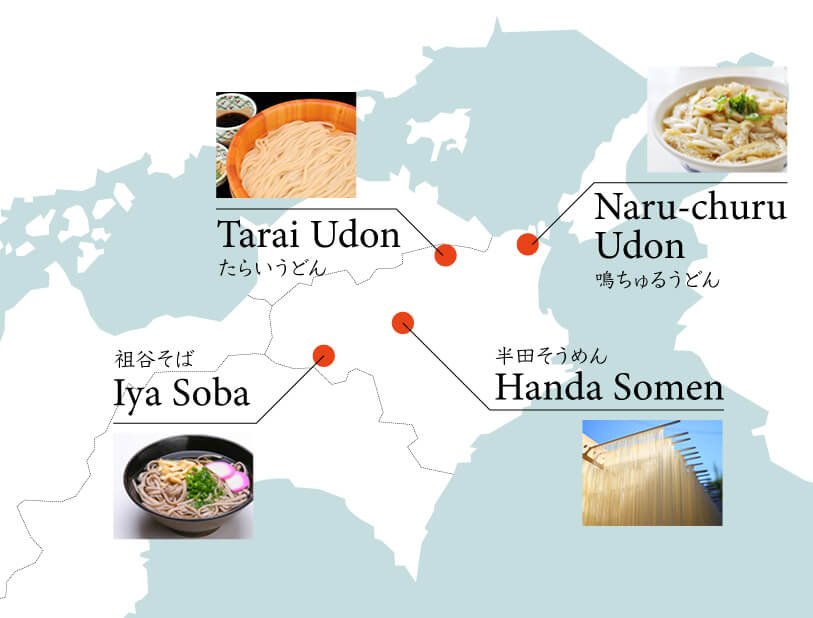 Please take a look at my previous articles as well.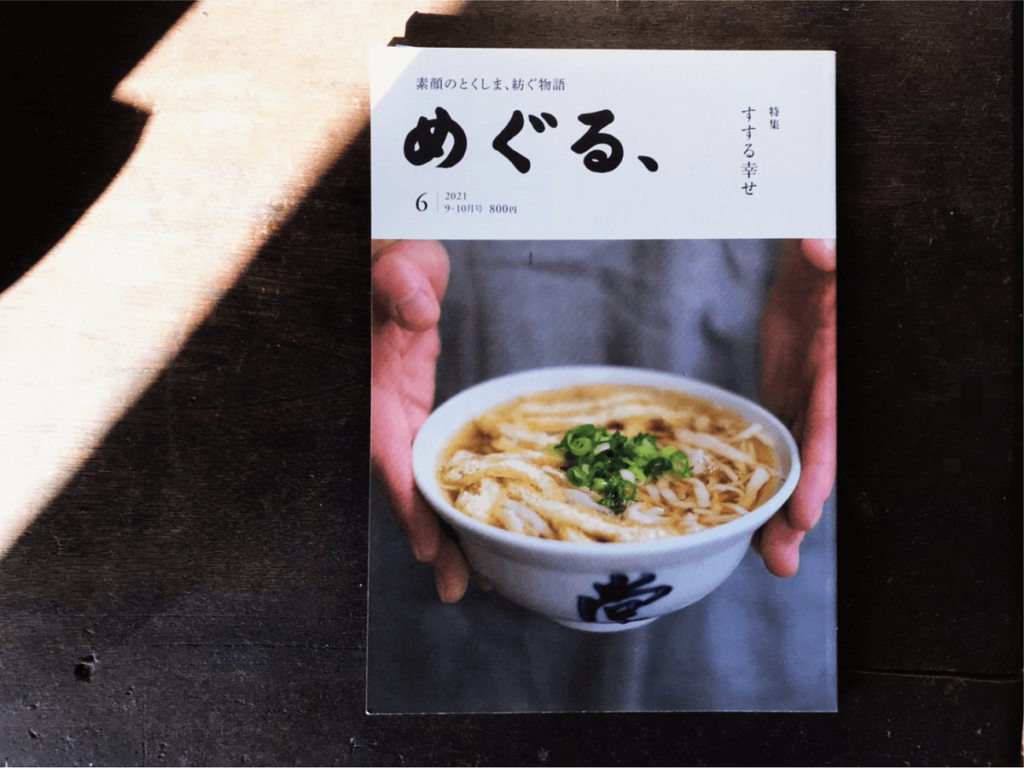 I am involved in this magazine as an editor.
This issue features Tokushima noodles.
If you see this magazine anywhere, please pick it up and take a look.
https://meguru2020.thebase.in/items/50576190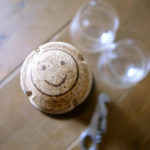 I'm a freelance editor and director based in Tokushima, Shikoku.
Travel is my passion.I love the time when the extraordinary life of a traveler and the everyday life of the people who live there intersect.
I mainly would like to share with you the lifestyle of the people of Shikoku and the sights to see.