This will be a continuation from Part 1. I wrote about the history and sightseeing spots of Fujiidera City. On top of that, I focused on the World Heritage Site in "Mozu, Furuichi Kofun Group". However, This city has different things that attract various kinds of people.
In this section, I'll be introducing some events and local products from Fujiidera City.
Please check out Fujiidera City Part 1.
Seasonal Events
〜Bon dancing
First of all, I'll be introducing the Bon dancing festival, which is held during the week of Bon in August. It's one of the traditional festivals in Japan that is meant to honor our ancestors.
It's held all over the region in Fujiidera City.
Here's the thing, this city has its original folk songs for Bon dance, such as "Fujiidera Ondo" and "Kofun Ondo". Those songs express the history or customs from ancient times.
〜Dera-Halo
This is a Halloween event that stands for Fujiidera Halloween. The guests, with their costumes, first gather at Bukunda Park, and the children participate in a parade through the city. The children then try to say "Trick or Treat" to the audience and get some sweets. The costumes are worth seeing, so why not try dressing up for Halloween?
〜Danjiri Festival
It's common to see a Danjiri, which is a decorated portable shrine, being pulled in autumn, which dates back to the Edo period. In most cases, children pull the danjiri around the region in the daytime, and also, young people lead or lift the danjiri on their shoulders in the evening. Each region has its own identity, such as the color of the uniform, the songs, and the decoration of danjiri. This is what makes each festival unique.
In the past, all of danjiris gathered at the main street to the Fujiidera station and performed in front of the audience. This was so amazing that it left a wonderful image in the hearts of the citizens.
〜Fujiidera Citizen's Festival
The citizen's festival has been revived for the first time in 5 years. It is held in mainly four places, and it offers some fun activities and events. Some fresh produce stalls are set up in the front garden of city hall. Also, those who apply can display their performances in front of the station. Children can also have some experience with doing crafts or science experiments in the shopping mall. The lecture meeting by a prominent person that is held in Purple Hall is a favorite with citizens. Everything is very fun and has the distinctive features of the locality.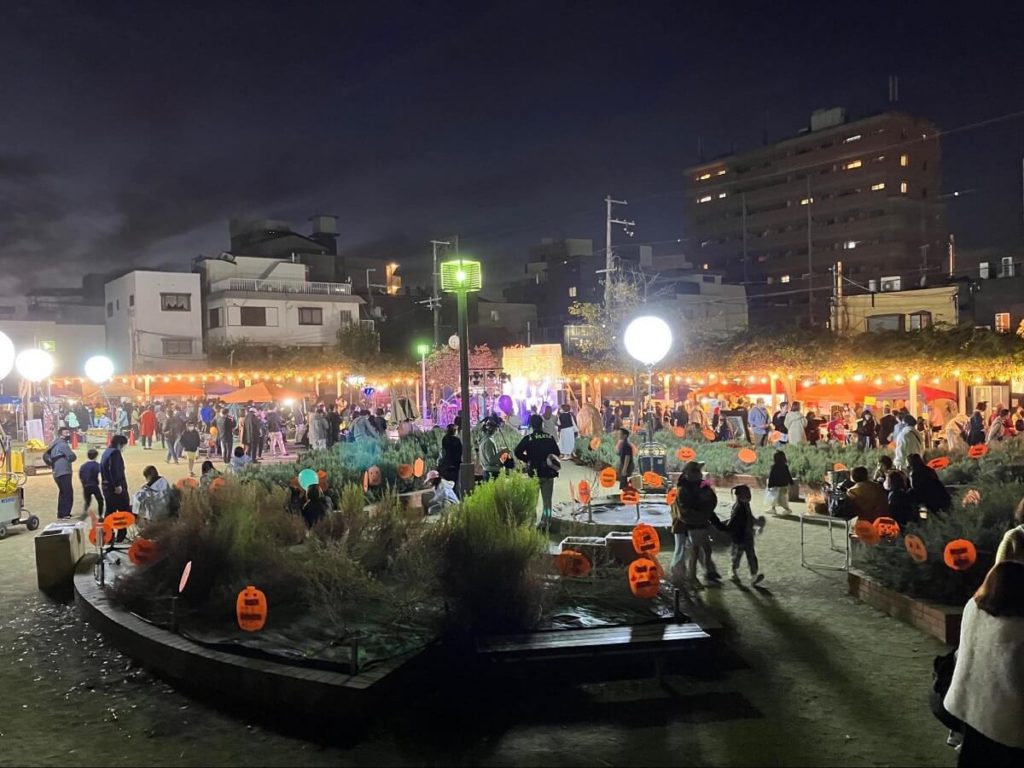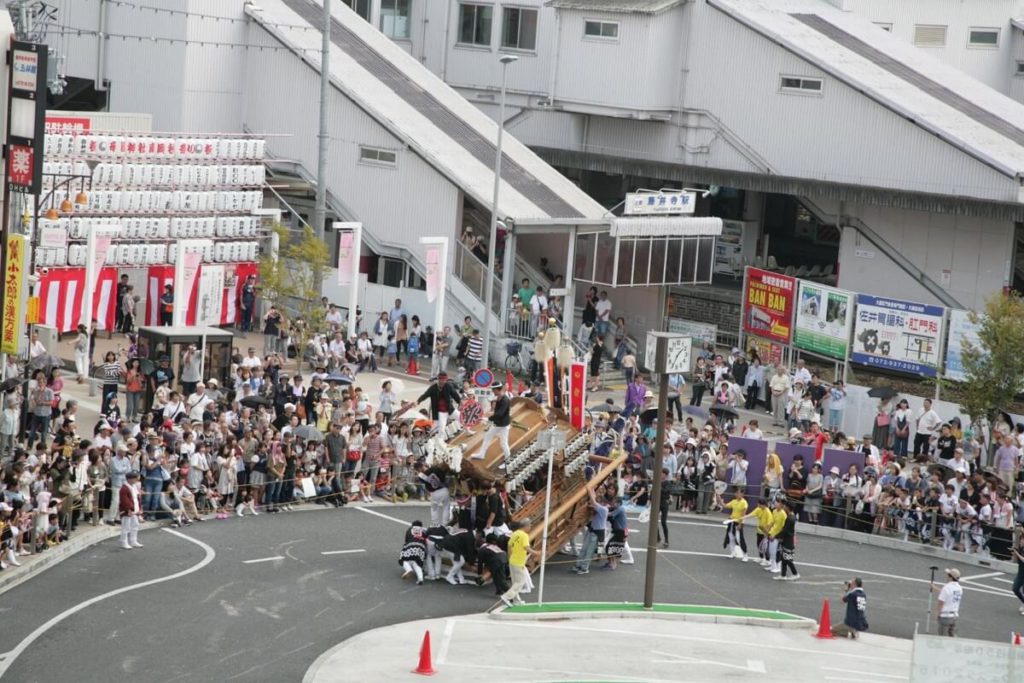 Annual event in Fujiidera Temple
Fujiidera Temple is a representative sightseeing spot in Fujiidera City. I'll be introducing the main events that are held in the temple.
〜Fuji Festival (藤まつり)
A wisteria flower is written as "Fuji" (藤) in Japanese which suggests that this particular flower blooms on the ground during the spring. The temple holds a Fuji Festival in the middle of April until early May every year.
〜Worship For Thousand Days: Sennichi Mairi (千日参り)
A festival to worship for a thousand days is held on August 9th every year. If you make an offer on this day. you can receive 46.000 extra days to live. Many food stalls and activities stands are set up on the ground, and the temple is crowded with worshippers who seek a blessing.
〜The Ceremony of Exhibiting a Buddhist Image (ご開帳)
Fujiidera Temple is dedicated to a female deity named Kannon, which has a thousand arms and has been designated as a national treasure along with the other 25 Amida Buddhist saints. They are exhibited to the public every month on the 18th. A thousand-armed kannon in this temple has 40 big arms and small 1001 arms, a total of 1041, with eyes are written on the palms. That is the one and only real thousand-armed kannon in Japan. I'm sure you will be overwhelmed by seeing it.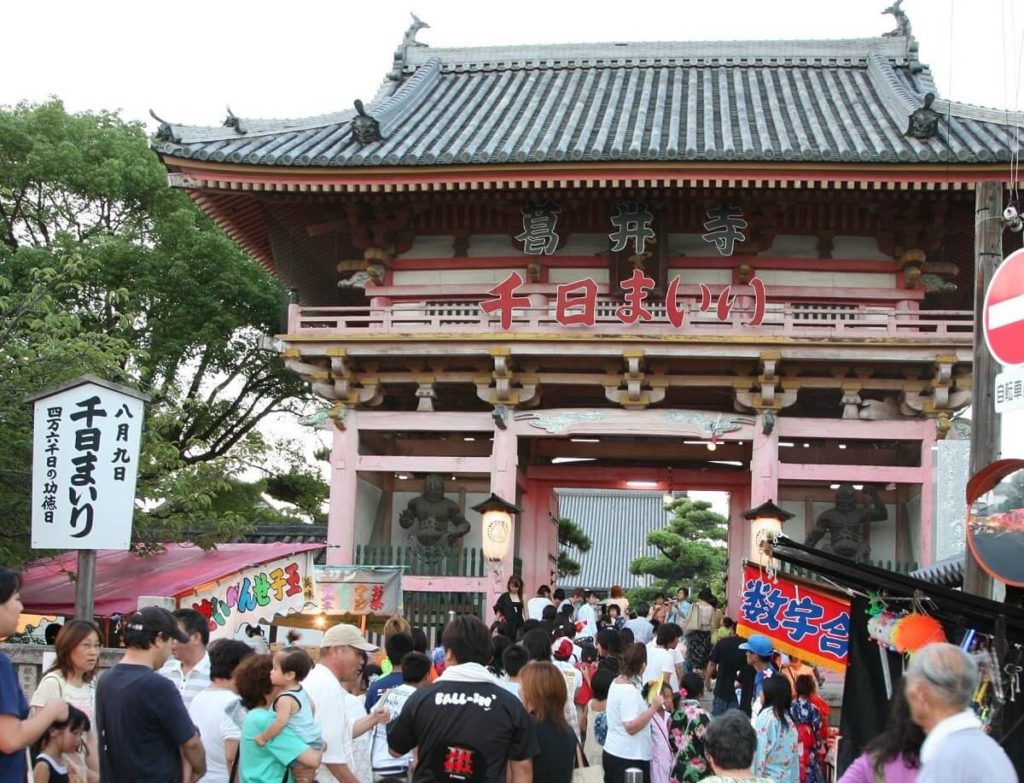 Fujiidera Temple official website.
Annual Events in Domyoji Shrine
This shrine holds a lot of ceremonies and events associated with Michizane Sugawara who is a scholarship deity all year round. Let's focus on them.
〜Substitute Bird Festival (初天神うそかえ祭)
This festival occurs on the 25th of January, where customers line up to purchase a pouch containing a small wooden bird carving. Then, people exchange their carvings around one. That is believed to take the place of the owner whenever an unlucky event happens. The story behind this festival is connected to when Michizane was exiled to Kyushu. Immediately after building the Dazaifu shrine, A bird called Uso saved worshippers from a cluster of bees. This is how the festival got its name.
The second meaning behind this festival is that this carving is supposed to change all of your lies into the truth. The bird is meant to take in all your sins on your behalf.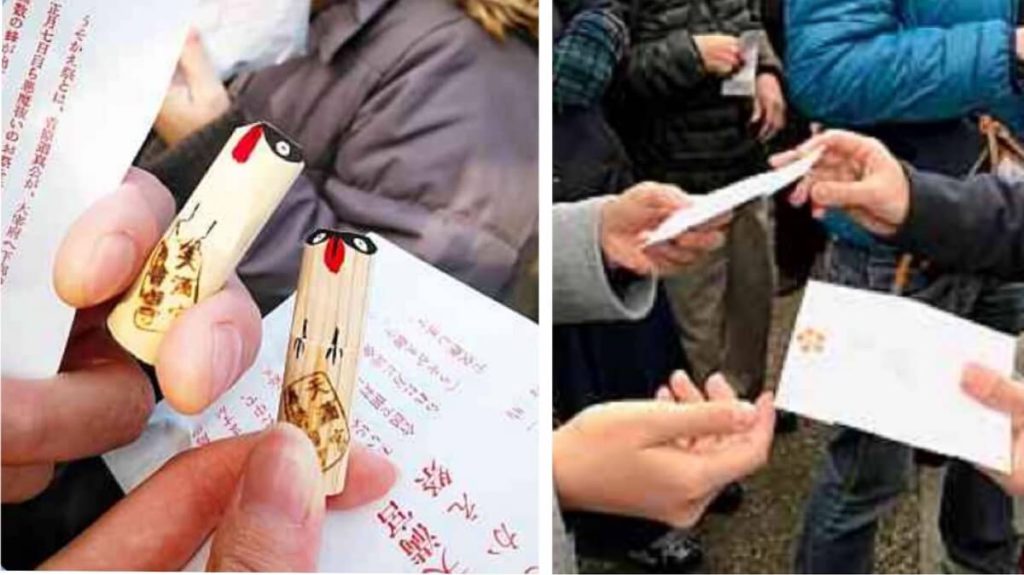 〜Plum Blossom Festival (梅まつり)
The plum blossom starts to bloom in February in the garden. You can see about 80 kinds of plum trees, which have about 800 flowers. They were planted to give comfort to Michizane's spirits.
〜Writing Brush Festival (筆まつり)
Worshippers appreciate old writing bruh and dedicate them to the brush mound for offering their writing skills on 25th April. They pray to Michizane because he is said a god of calligraphy.
Domyoji Shrine official website.
Local Products
〜Fuji Cola
Fuji Cola is a craft cola syrup that is produced by HAREMACHI FUJIIDERA. It contains locally grown that are fig and Domyoji flour. It tastes a bit spicy but also sweet, so anyone from children to the elderly can enjoy it. A popular way to create the drink is to mix the syrup with carbonated water or milk for your own preference.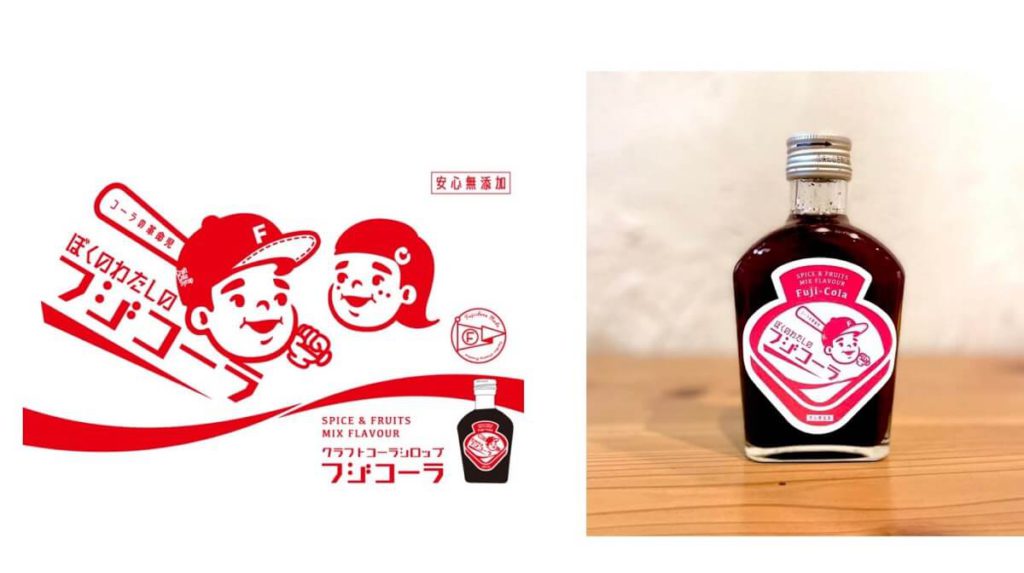 〜Craft Beer: KAWACHI NO ALE (河内乃えーる)
Osaka Shibutani Bakushu (大阪渋谷麦酒) was established in 2022 with the ideals carried on from Shozaburo Shibutani (渋谷庄三郎), who was the first brewer in Japan. They offer KAWACHI NO ALE (河内乃えーる), which uses premature tangerines as it is the main fruit of the south Osaka region. It has four kinds of flavors which are Weizen, Pilsner, Pale ale, and Stout. Also, they collaborated with Fuji cola to develop some new products that are Kuro-Gaff (黒ガフ) and Kin-Gaff (金ガフ).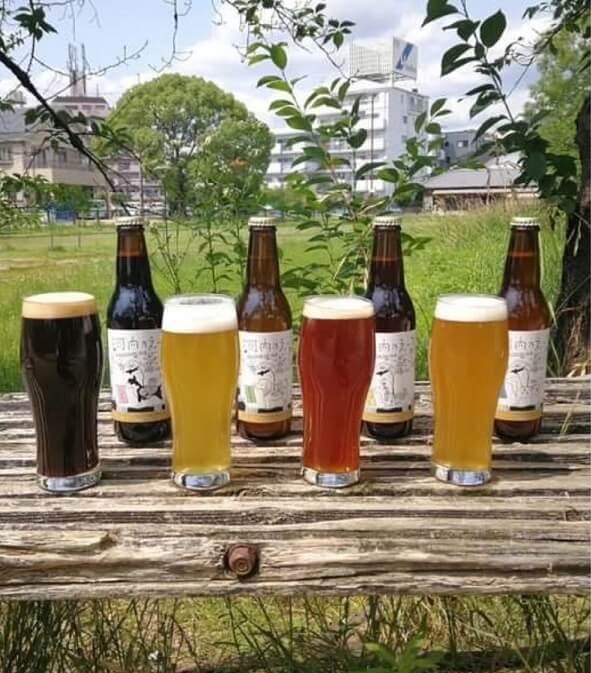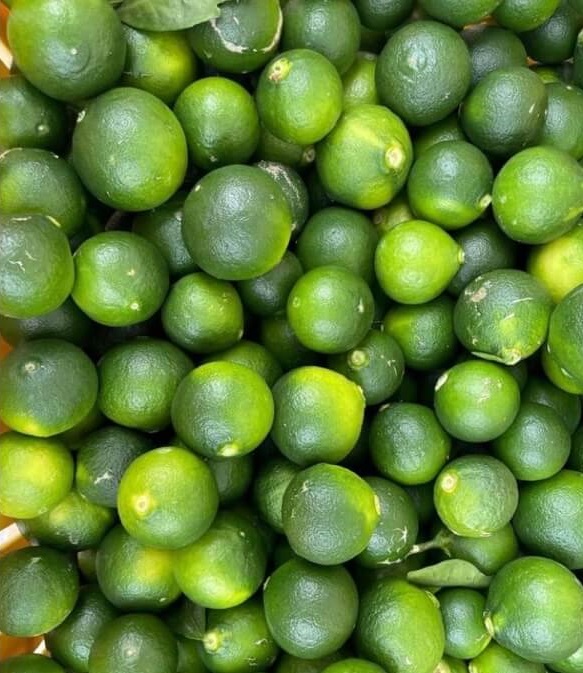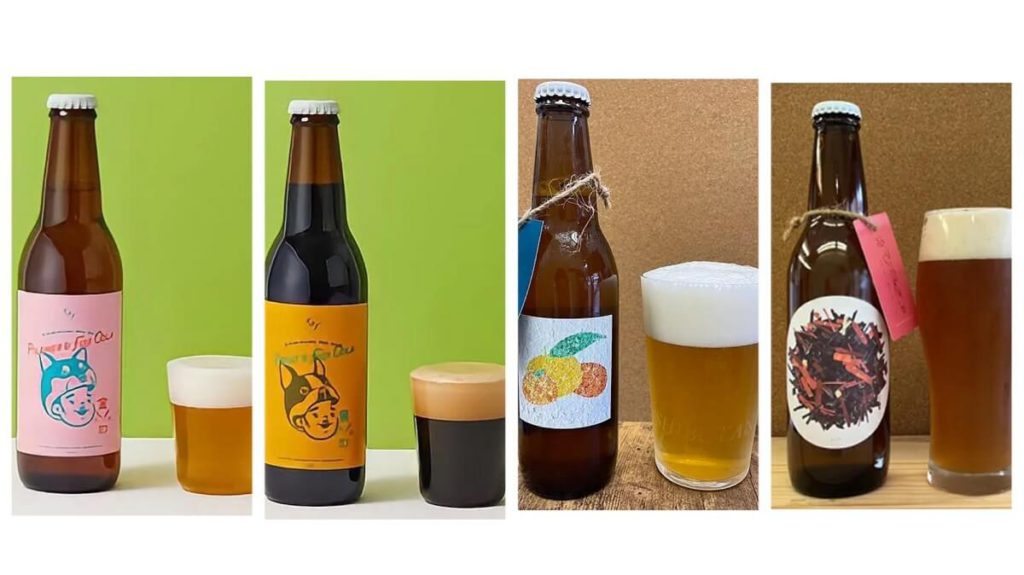 https://www.shibutanibrewing.com/
https://instagram.com/osaka_shibutani_bakushu?igshid=YmMyMTA2M2Y=
 〜Misasagi (美陵) Beer
Domyoji Bakushu (道明寺麦酒) started developing craft beer for revitalizing the area in 2019. They were the first craft beer brewery in Fujiidera City. Misasagi means burial mound in Japanese and is the former name of Fujiidera, so the locals are familiar with that word. Please check their products in the pictures below.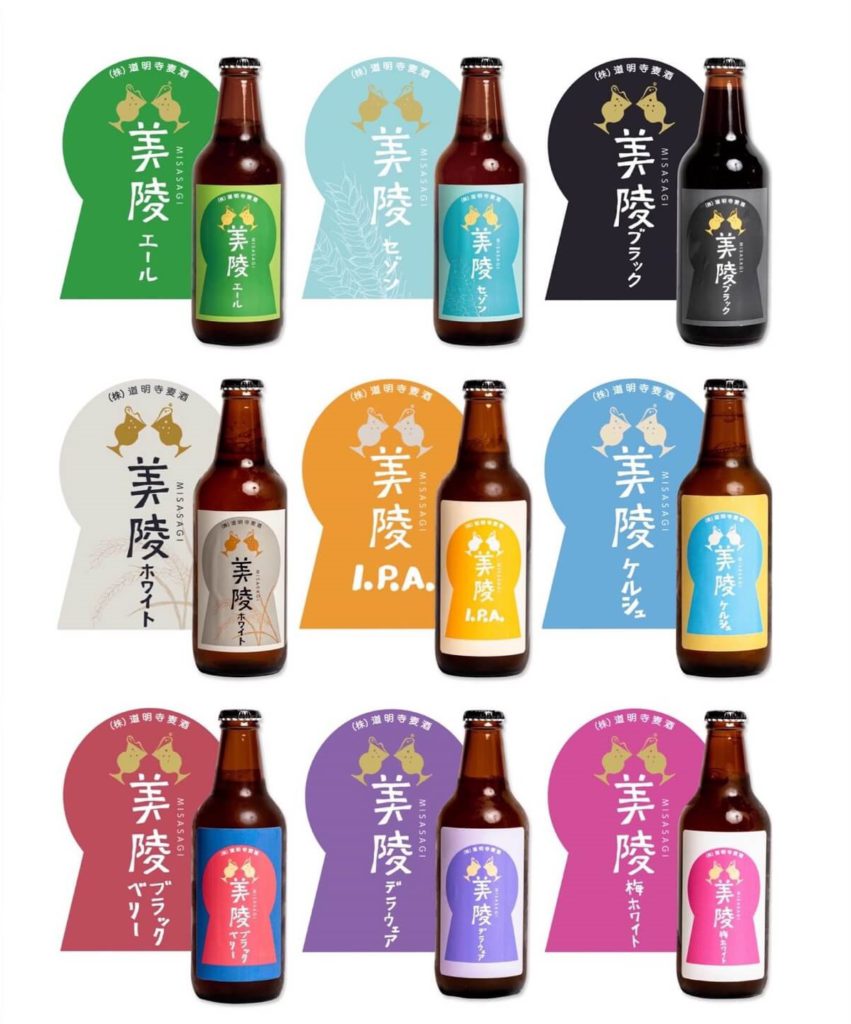 How do you feel about drinking their craft drink, would you like to try them?
Social Media
HAREMACHI FUJIIDERA
https://frap-fujiidera.com/
https://instagram.com/haremachi_fujiidera?igshid=YmMyMTA2M2Y=
Nakanaka No Machinaka (なかなかのまちなか)
Fujiidera City tourism section (藤井寺市 観光課)
Conclusion
The more I learn about the city, the more I realize how little I know. Fujiidera city has alluring to tourists, so I believe that many people will visit near future. Thank you for reading to the end. Hopefully, I'll see you on a spin-off.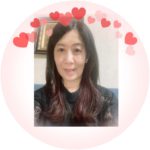 Brand Ambassador of kyoto Denim company, Kimono dresser, Japanese flower arrangement instructor I was born and raised in Osaka, I know this area like my backyard. I'd like to introduce Japanese culture and good points to someone from overseas. That'why I study English every day. Please feel free to ask me if you need anything.