Why not stop and visit Osaka while you are in Japan? Osaka is one of the biggest urban cities and there are a lot of attractive tourist spots. You'll have a great time anywhere in Osaka. However, I guess you might have a difficult time deciding where you should go and what you should buy.
Today, I'll introduce some good products and must-visit places in the Namba area. Let's dig in!
〜 The most Three Popular Products〜
① 551 HORAI pork bun (551 蓬莱豚まん)
You may see people holding a 551 HORAI shopping bag when you are in Osaka. The pork bun called butaman is very popular and iconic of Osaka. 551 HORAI's main store is located in Namba, but they have stalls in the airport, the train station and department stores.
Why not try fresh pork buns during your time in Osaka?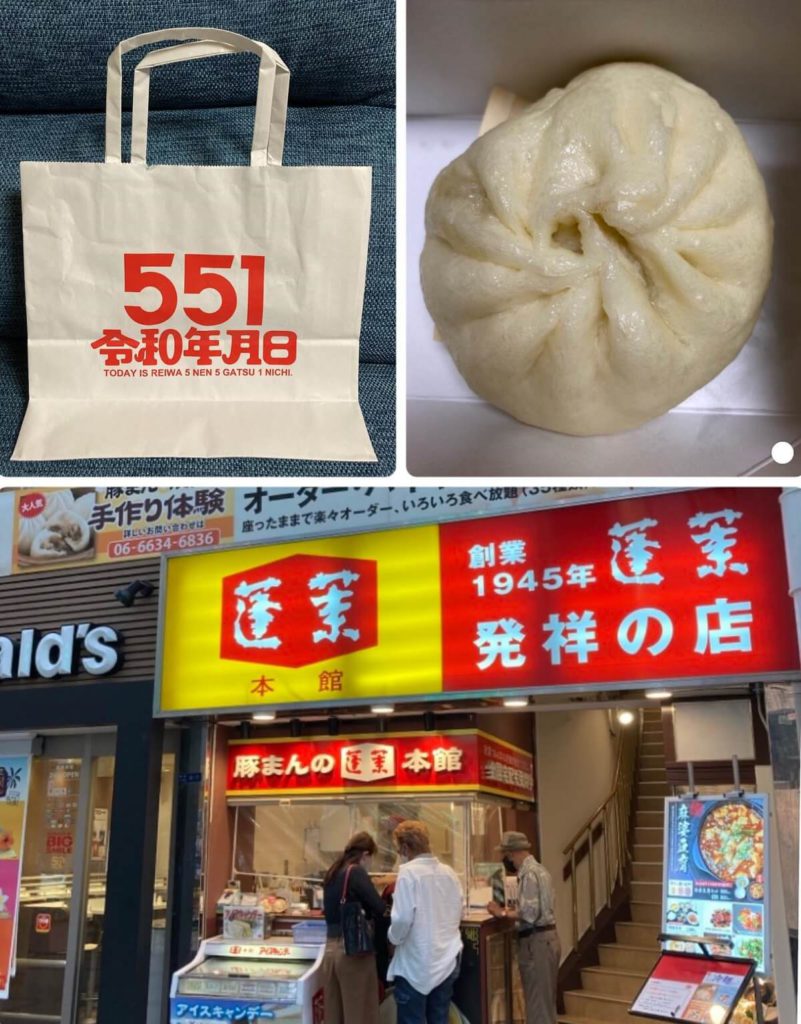 ② RIKURO'S Cheesecake (りくろーおじさんの店 チーズケーキ)
This cream cheesecake is baked in each store's kitchen everyday. The customers are fascinated with its rich flavors and fluffy texture.
On top of that, it costs only 965 yen! Be ready to line up to get it, but it will be worth the wait.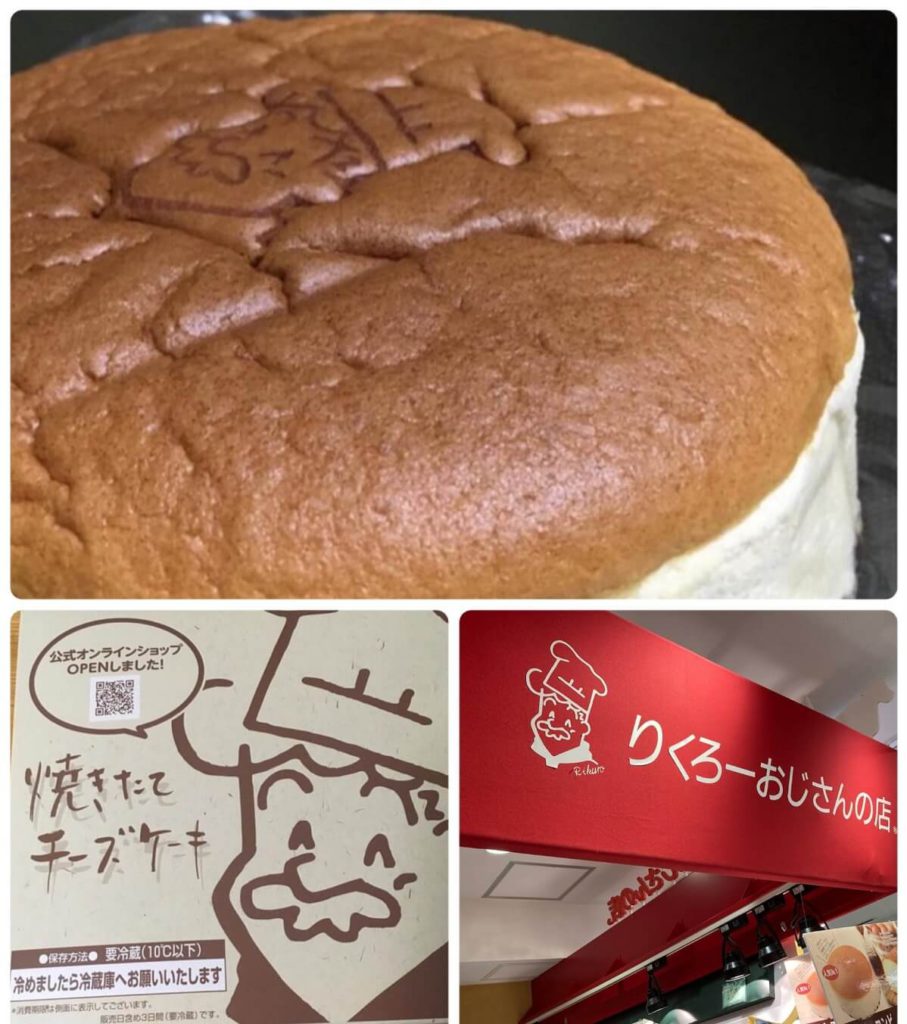 ③ Milk Manjyu Tsukigesho (みるく饅頭 月化粧)
Milk manju is a type of traditional Japanese sweet which is filled with sweet white bean paste, condensed milk and butter. This differs from the other manju because it incorporates a bit of both western and Japanese styles together.
It's widely popular as a souvenir from Osaka and is always welcomed by everybody. You can get them fresh from the oven in the Namba store.
〜Must-Visit Places〜
Sennichimae Doguyasuji Shopping Street
(千日前 道具屋筋 商店街)
Osaka has been flourishing as " The Kitchen of Japan" since the Edo period. The locals have often been "Kuidaore" which means the people are more particular about food than anything else.
Based on its background, Doguyasuji street started to offer kitchen tools which have offerings for both personal and professional buyers. If you are into cooking, then you can get whatever you need here.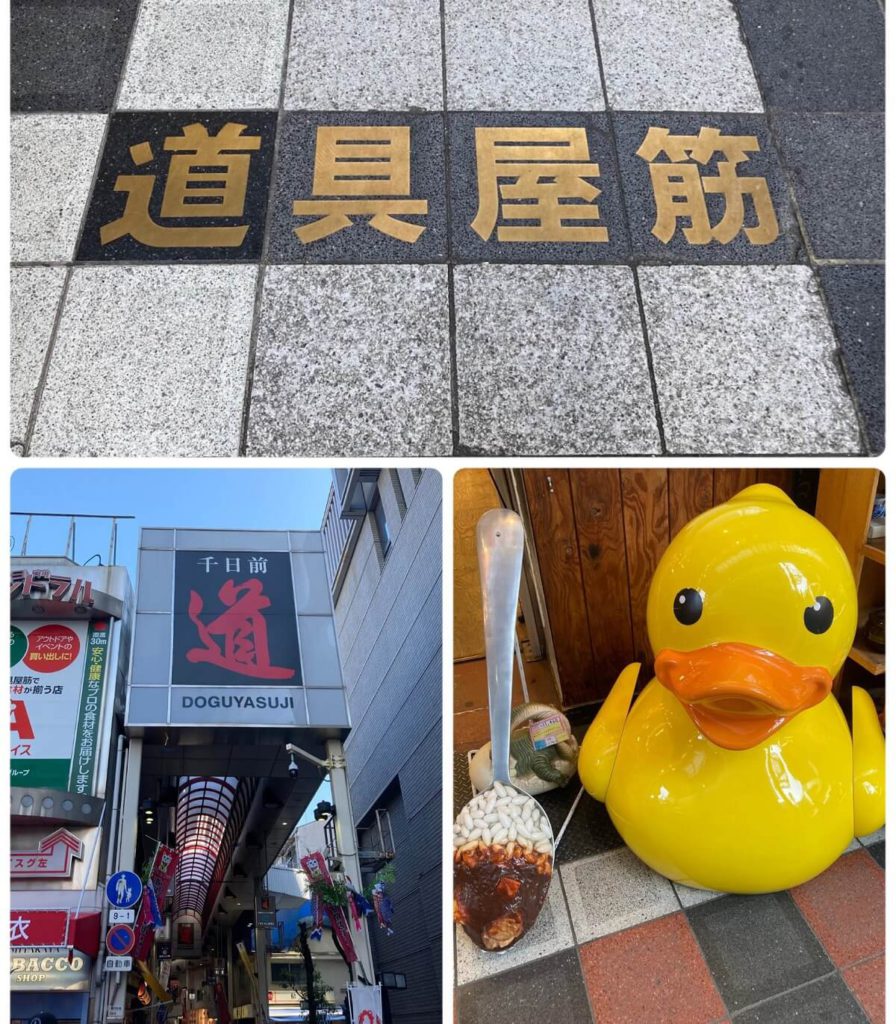 It is said that there is at least one Takoyaki pan in each Osakan household. Would you like to make delicious Takoyaki by yourself someday?
Well now you can. Fortunately for you, this pan can be found and purchased on this street. Have a Takoyaki party with your friends or family!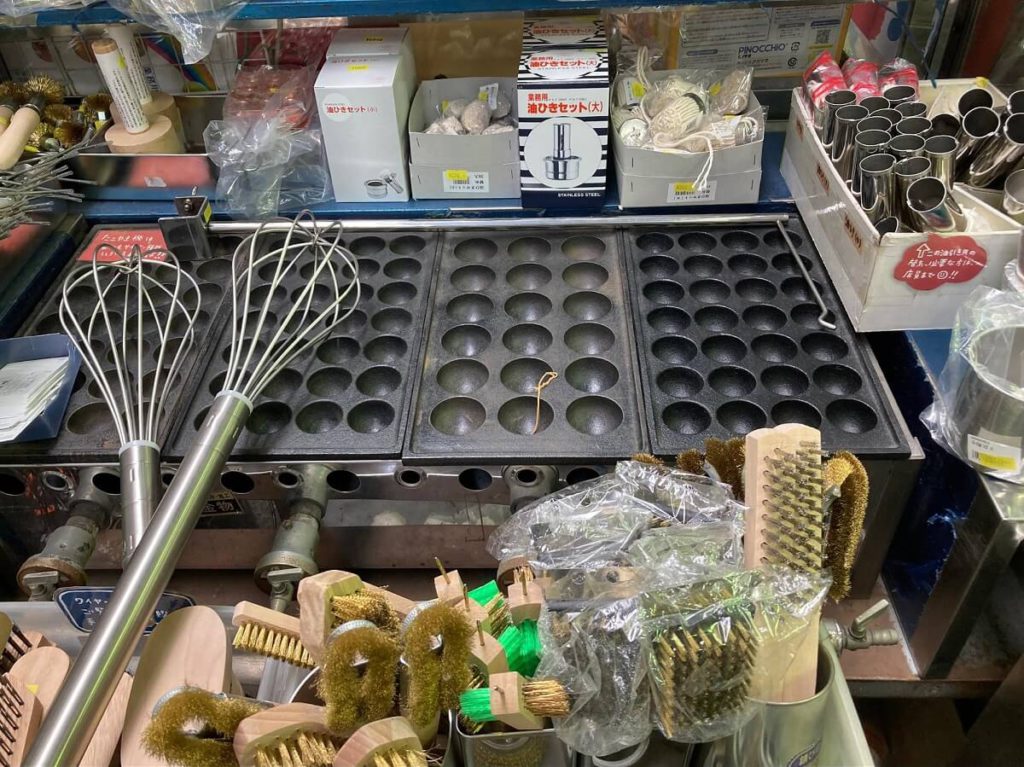 Next, I'll show you some interesting products.
It's common to see food samples displayed in front of cafes or restaurants in Japan. Some of them look very realistic, so It's hard to distinguish them from the real thing. The samples help customers to get an idea of what they may order before they enter the shops.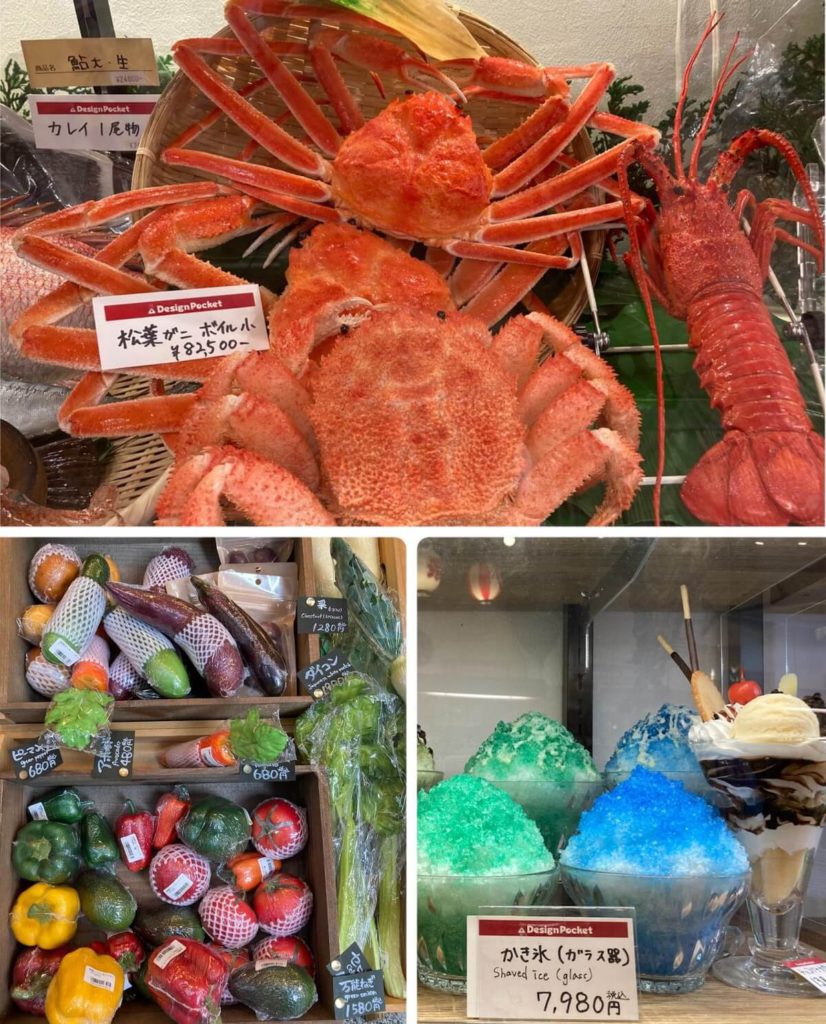 The food sample shops are located in Doguyasuji street and offer a variety of products.
Just looking at them would be a lot of fun. Even more, the shops provide experiences to make the food samples for customers or give them a chance just to purchase pieces as souvenirs.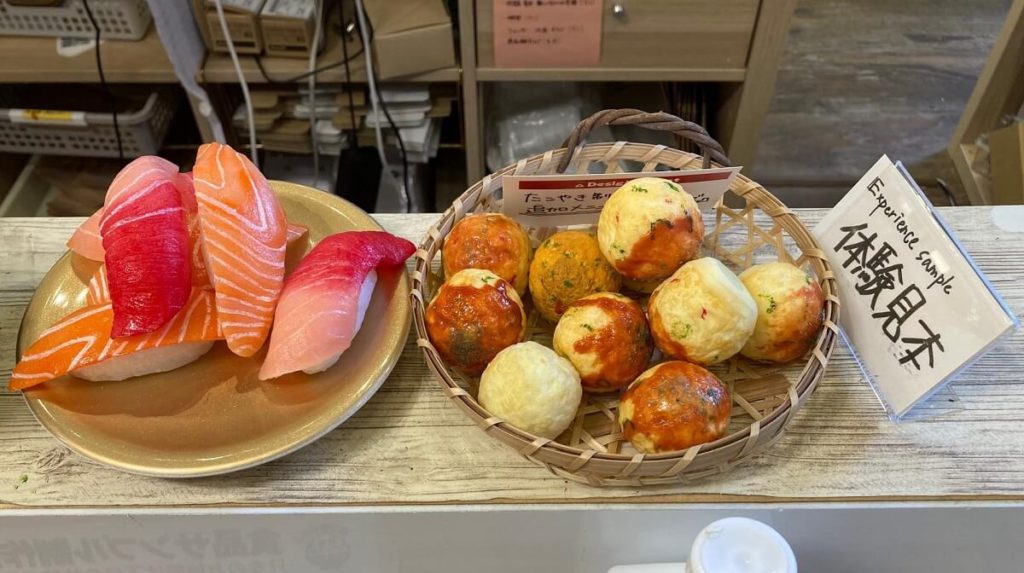 Lastly, there is something that I would like to tell you. Are you particular about knives when you cook? You might know that Japanese cutlery is loved by people around the world because of its quality. In ancient times, the military class ,or Samurai, ruled the country, so swordsmithing was prosperous in specific regions. The technology has been handed down over the centuries.
It's one of the traditional crafts which Japan can be proud of.
They come in all shapes and sizes on this street.
I hope you'll find a good one that fits your preferences.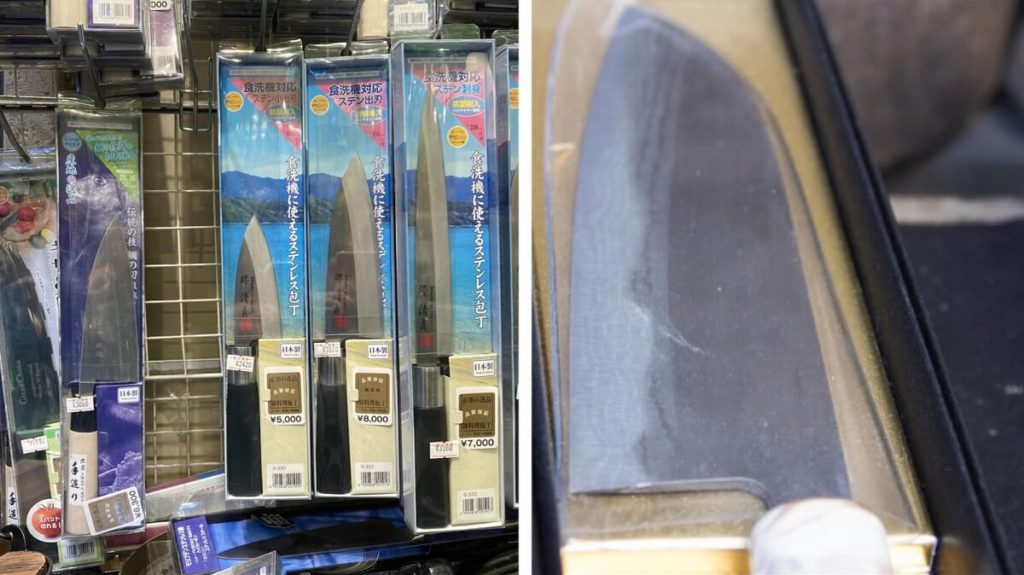 Spectacular Structures
Speaking of Osaka, this town is always full of laughter. People living in Osaka usually prefer simply enjoying their everyday lives. There are a lot of unique buildings, signs and displays in the Namba area. I'm sure it is eye-opening scenery for all of you. Let's take a look at some of the sights!
You can see a remarkable signboard of the Glico company along the Dotonbori river. It's crowded with tourists taking photos the whole year round.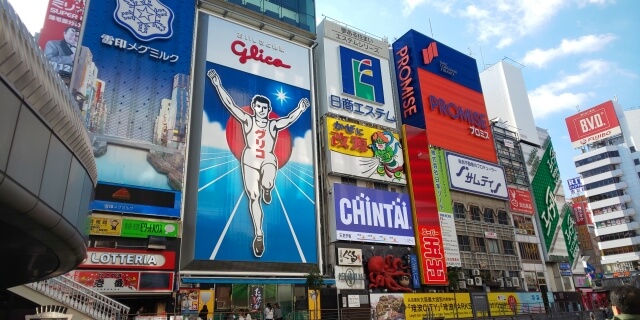 Also, Kani Doraku restaurant puts up a huge moving crab signboard on the wall. It has a big impact on customers and gets your attention instantly.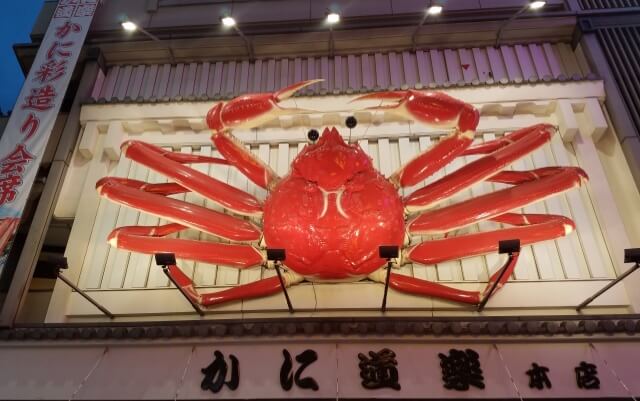 Would you like to stay at the Dotonbori Hotel at least once? They offer great hospitality to you.
I'm positive you'll like the atmosphere of the hotel. The stone statue in front of the hotel is really a must-see.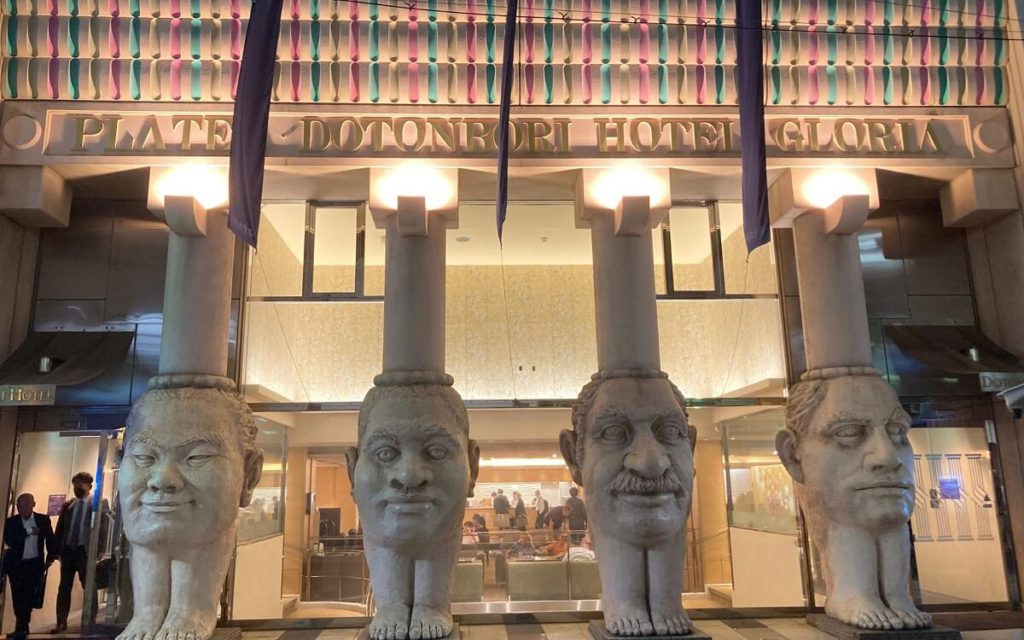 There is the Namba Yasaka Shrine in the western part of the Namba area. It's a long established shrine and a guardian god of the region. Not only locals, but worshippers visit to pray for good luck for business, scholarship and to win something. You might be overwhelmed by the appearance of Lion Hall.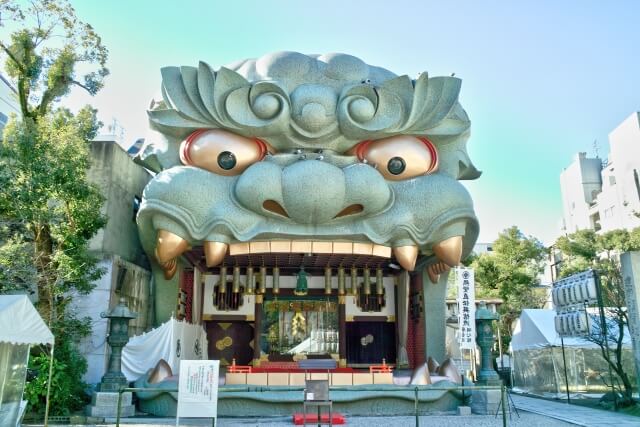 On a final note, Thank you for reading my article to the end. Namba for Osakan is like a downtown area that has everything for entertainment. The atmosphere is very lively and you get a very unfiltered look at Osaka.
There's a reason why many tourists visit the area already and don't just take my word for it, you'll need to see it with your own eyes!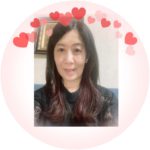 Brand Ambassador of kyoto Denim company, Kimono dresser, Japanese flower arrangement instructor I was born and raised in Osaka, I know this area like my backyard. I'd like to introduce Japanese culture and good points to someone from overseas. That'why I study English every day. Please feel free to ask me if you need anything.