Welcome to Tokyo! Is it your first visit to Tokyo? Are you on a business trip? Do you have a half-day off?
If you want to use your pocket of time and visit some major spots in Tokyo, the English Hato Bus tour is right up your alley! The trained English tour guide will help you make your time enjoyable on Hato Bus. Book a tour, and let's board the outstanding yellow bus!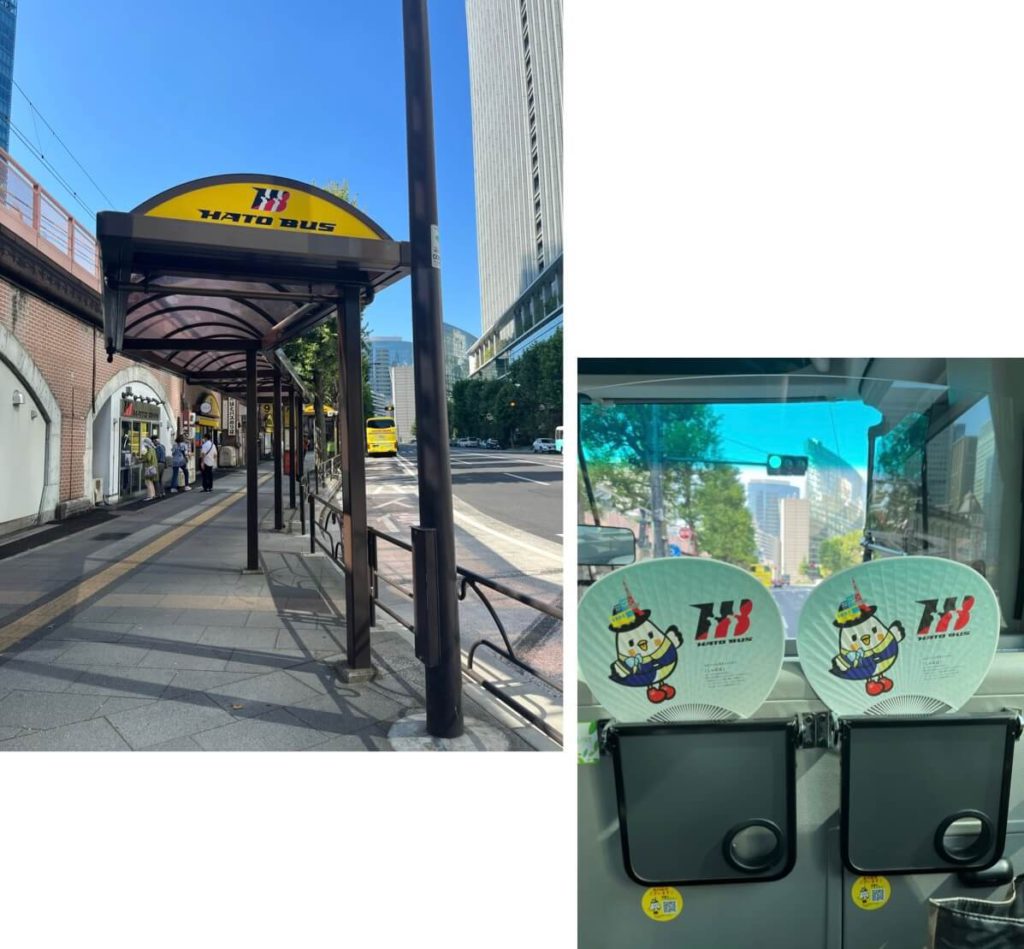 Hato Bus Co., Ltd. started its business in 1948 and has offered a variety of tours. Today, let me introduce a half day tour, which includes three major spots in Tokyo: Imperial Palace Plaza, Tokyo Tower, and Asakusa Sensoji Temple. The boarding point is just a 2-minute-walk from Tokyo Station Marunouchi south exit. If you go there early in the morning, you can see many yellow buses parked along the street in front of the Hato Bus office. And there is a waiting room where we can sit down and wait for the departure time. If you have extra time, why don't you drop by HATO Café? It offers some drinks and light meals.
1. Imperial Palace Plaza
The first place is Imperial Palace Plaza. We make a brief stop here. Please listen to the tour guide who shows must-see points, such as Double Bridge (Nijyubashi, 二重橋).
Here is a tidbit about the name of the bridge. Actually, it wasn't from the number of the bridges. It used to be made of wood and reinforced with wooden beams. Because it seemed like a double structure, it came to be called its name. Usually, we cannot cross this bridge, but it opens only during general public congratulatory palace visits on New Year's.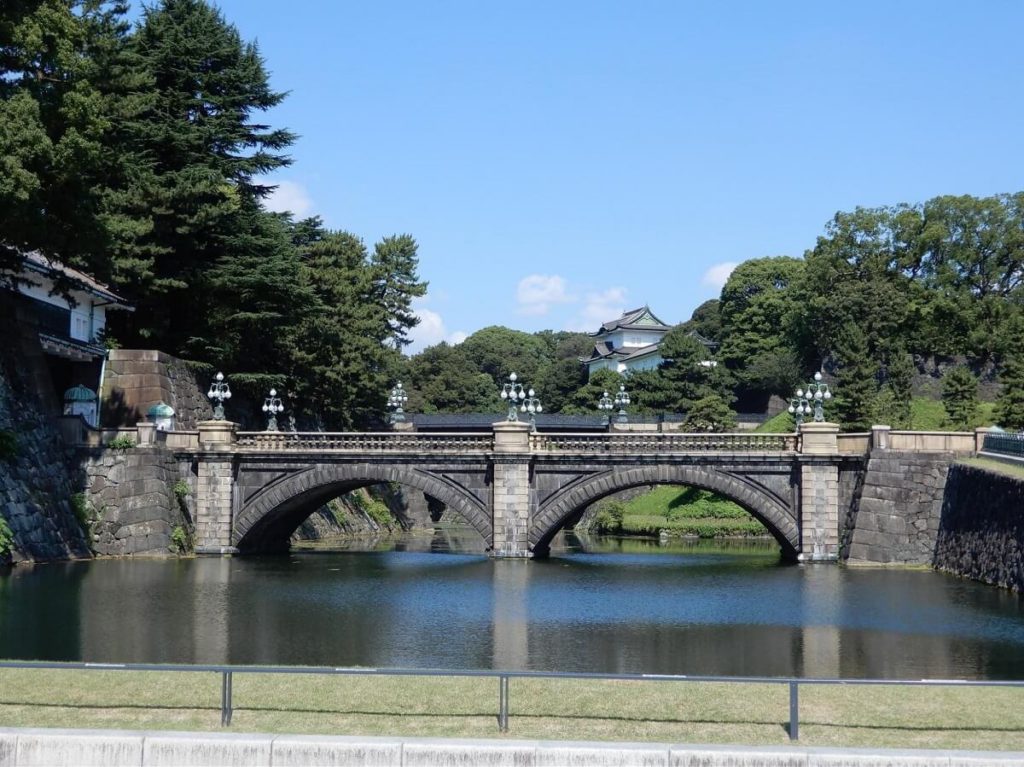 There are more than 2000 Japanese black pine trees called kuromatsu, and the statue of a samurai, Kusunoki Masashige, riding on a horse is outstanding.
It feels surreal to walk around the huge open area in the heart of Tokyo.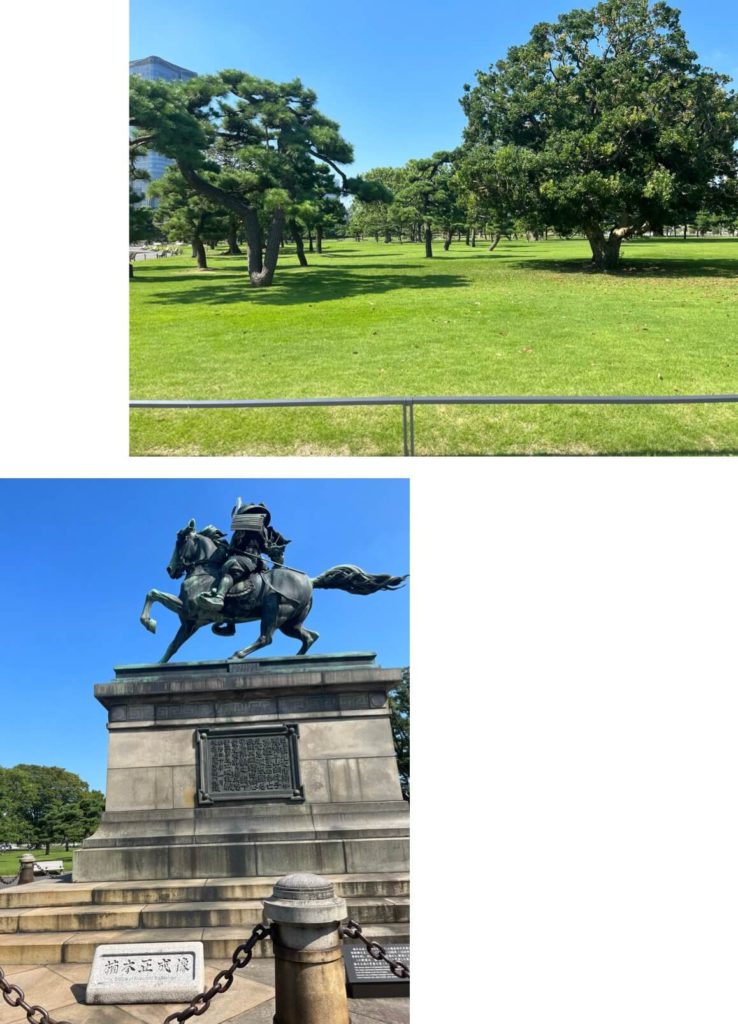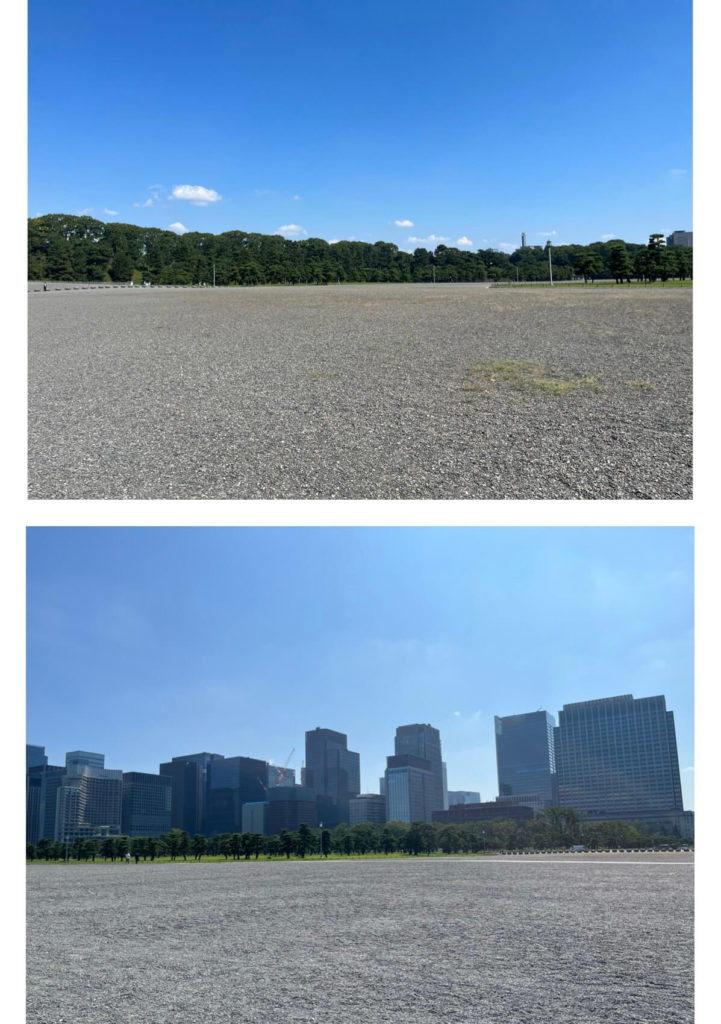 2. Tokyo Tower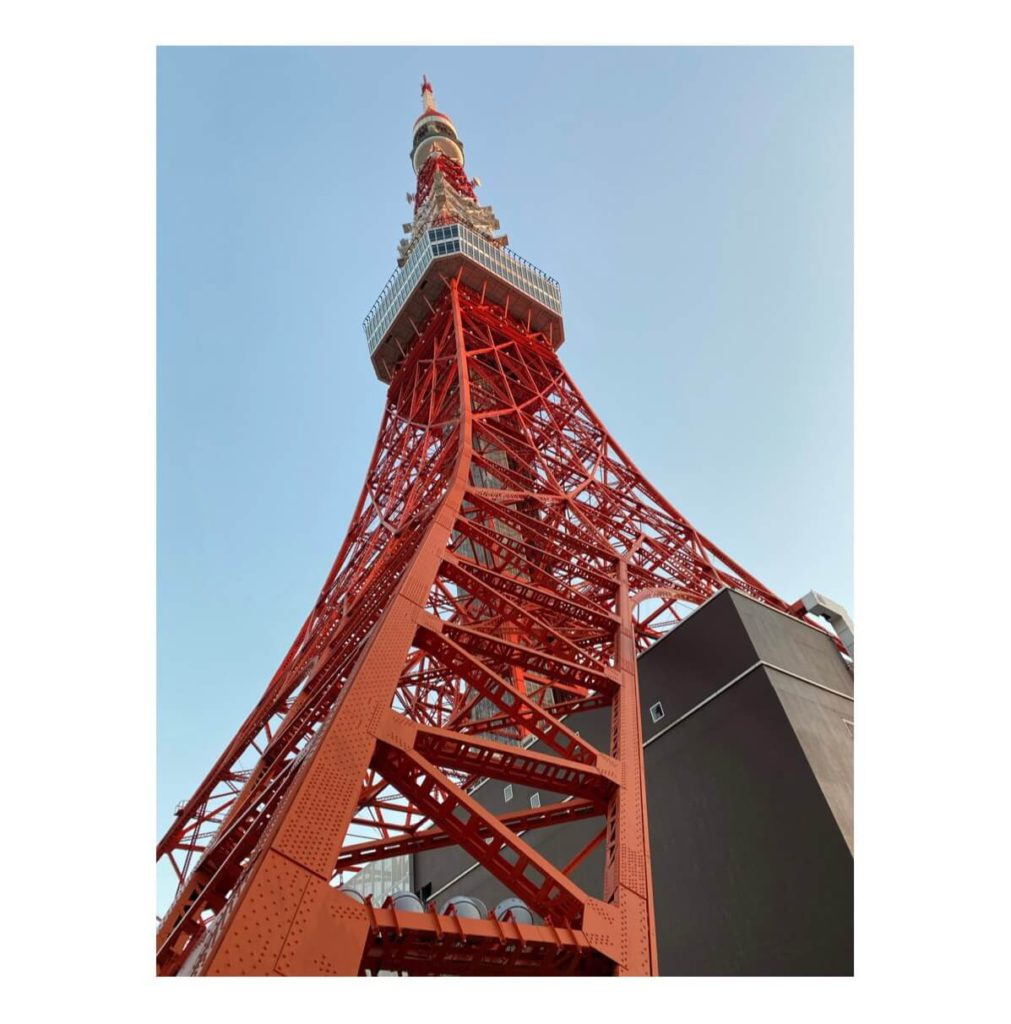 Next up is Tokyo Tower. It's a broadcasting tower built in 1958 and is 333 meters high. Its red, triangular feature is attractive, and I believe there are still many fans of Tokyo Tower even after a new radio tower, Tokyo Sky Tree, was created.
The high-speed elevator leads you to the main deck, which is 150 meters high, in just 45 seconds. If you visit there by yourself, the entrance fee per adult is 1200 yen, but the fee is included in this 6000 yen-Hato Bus tour. It's the best bang for your buck!
You can enjoy 360-degree panoramic views of this vibrant city. If you like thrilling experiences, there's an attraction called "Tokyo Tower bungee VR." Don't miss checking the souvenir shop too!
Although this is my personal favorite, I actually prefer going up the 600 steps to the observation deck instead of using the elevator. Even during the Hato Bus tour, I did it with some of the other tourists. One note is that you might not have a lot of time to spend on the observation deck if you choose this way!
If you are interested, please check out my past article about walking up the stairs.
→Let's walk up the stairs! ~Tokyo Tower~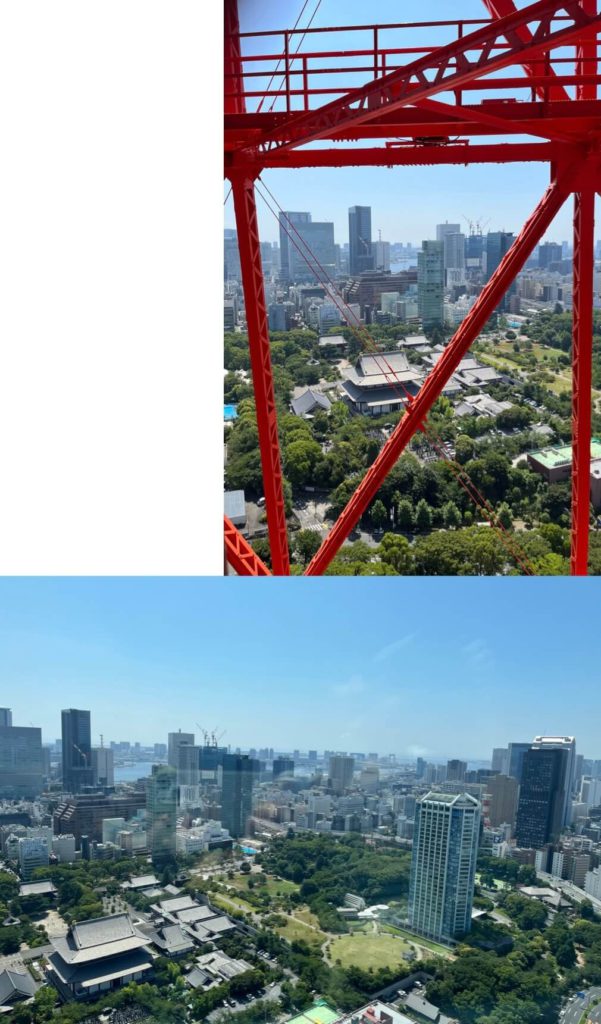 3. Sensoji Temple in Asakusa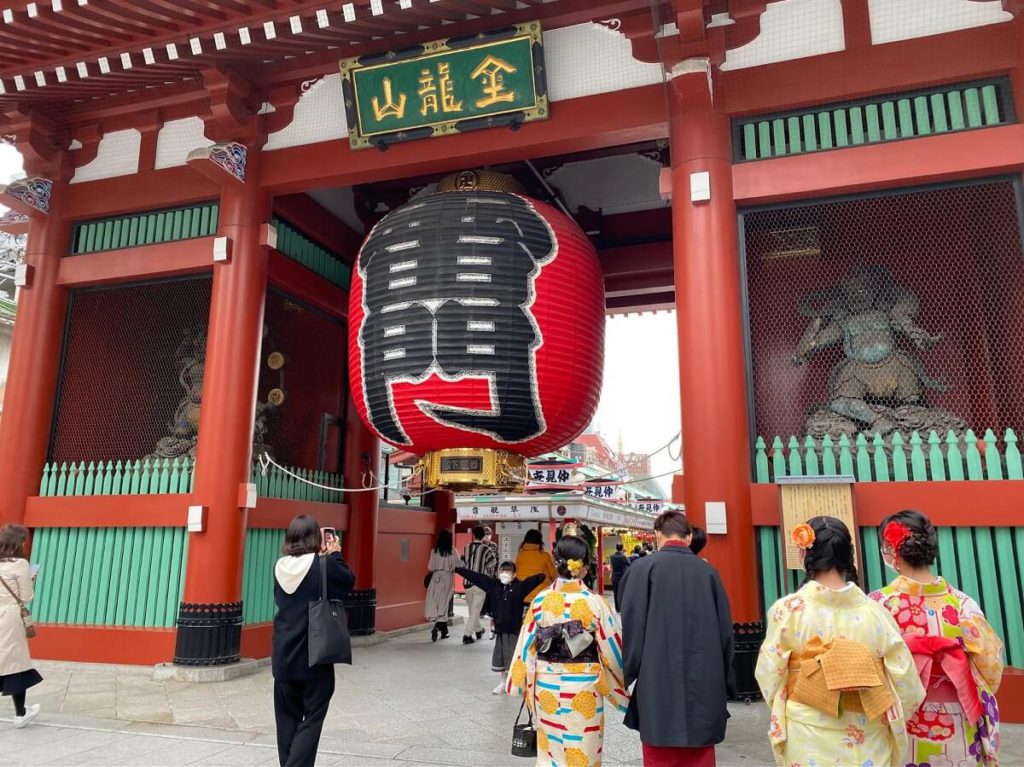 Our final destination is a well-known spot, Sensoji Temple in Asakusa. It is the oldest temple in Tokyo. On a side note, my GPS shows the picture of this iconic red gate, Kaminarimon, with a huge lantern whenever I drive in Tokyo!
Actually, the Hato Bus's parking lot is not here but is situated about a 10-minute-walk from here. We have about 70 minutes of free time, so don't miss going to Kaminarimon before eating something or looking for some souvenirs.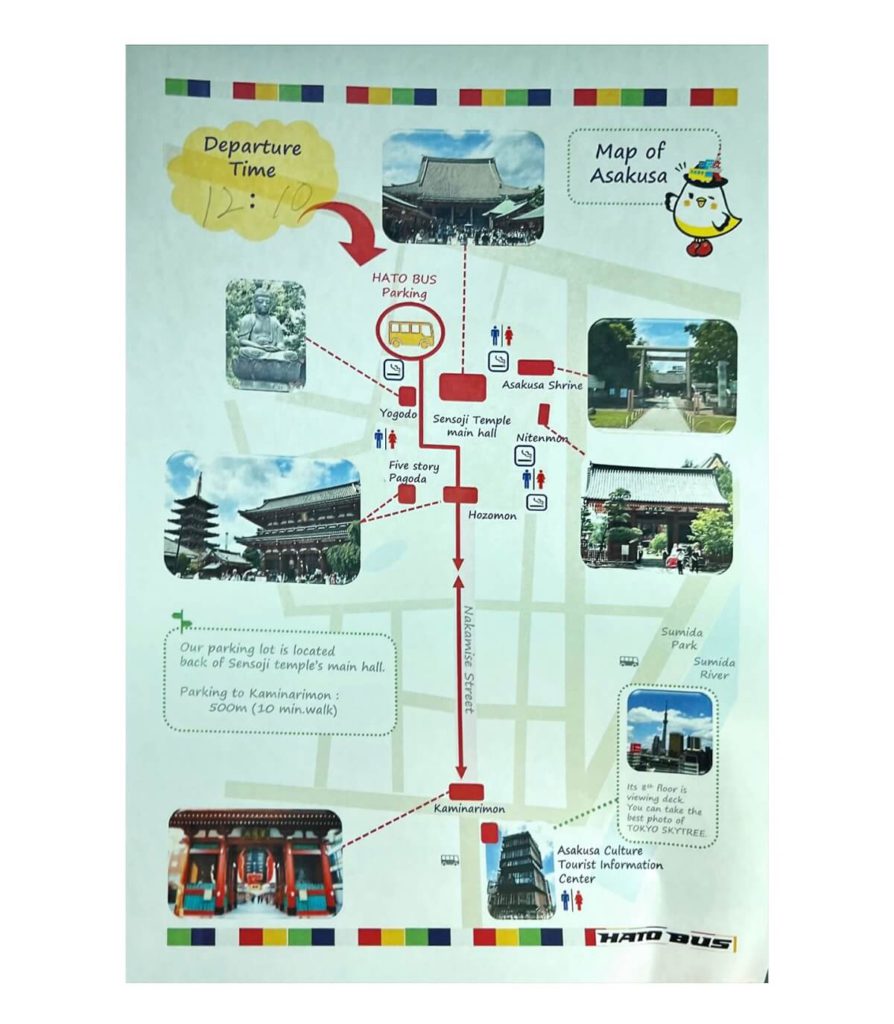 In this crowd, I happened to meet an American woman who joined the same Hato Bus tour, and we had lunch together. To be honest, many restaurants seemed a bit of a rip off in my eyes, but we were lucky to find an affordable ramen shop with a vegetarian menu, which she wanted to find. It's not on the main street, Nakamise Dori (仲見世通り), which is full of souvenir shops and food stalls. Please enjoy strolling back alleys too!
70 minutes fly by! Let's go back to the parking lot!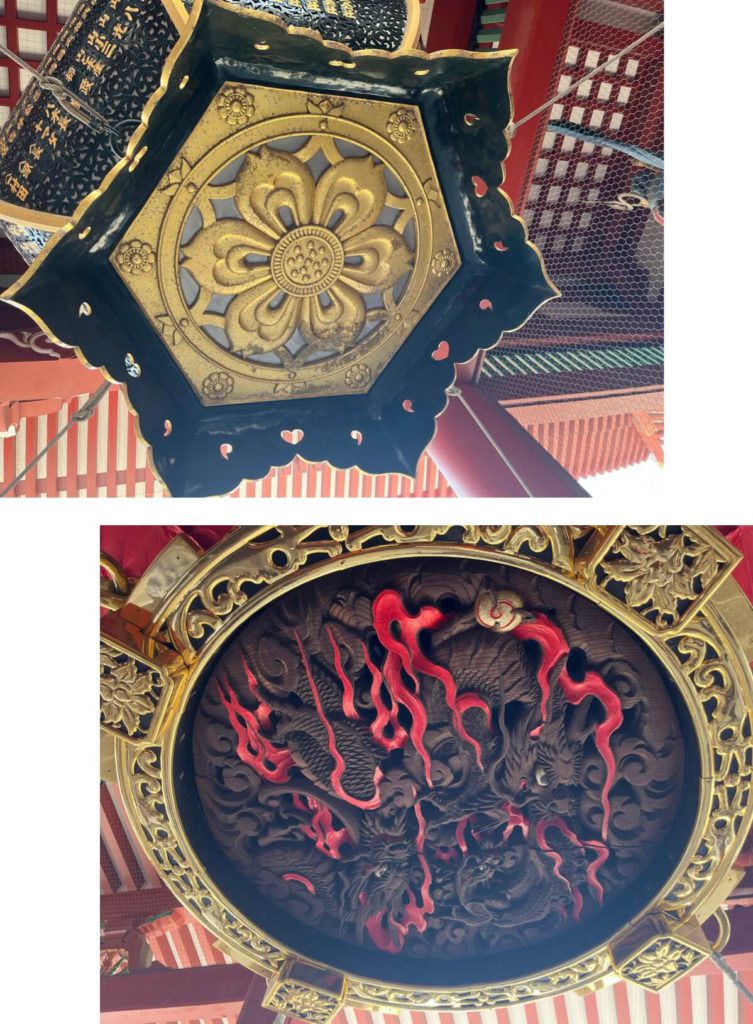 ☆Highlights of Hato Bus tour
Without question, visiting popular touristy places in limited time will satisfy your expectations. However, the most exciting experience for me was communicating with other participants from different countries and the tour guide who created an enchanting atmosphere with a lot of witty humor, as well as tons of knowledge about each place. In my book, these are the perks of joining a tour.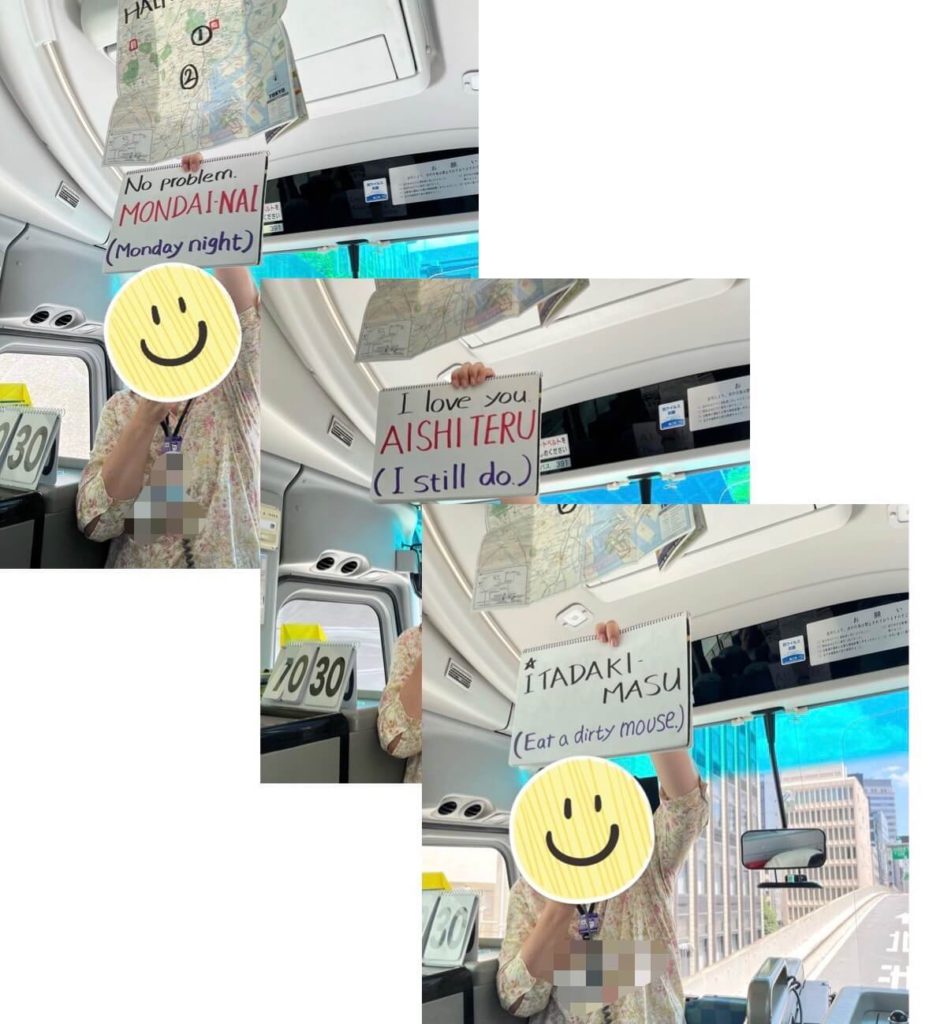 By the way, other participants asked me, "Are you Japanese? Why are you joining this English tour?" Yes! I wanted to experience visiting familiar places while listening to English explanations. What is more, I really enjoyed interacting with the visitors there. You might find a Japanese person who is such a character like me!
Thanks for reading my article. I hope you'll make fantastic memories in Japan!!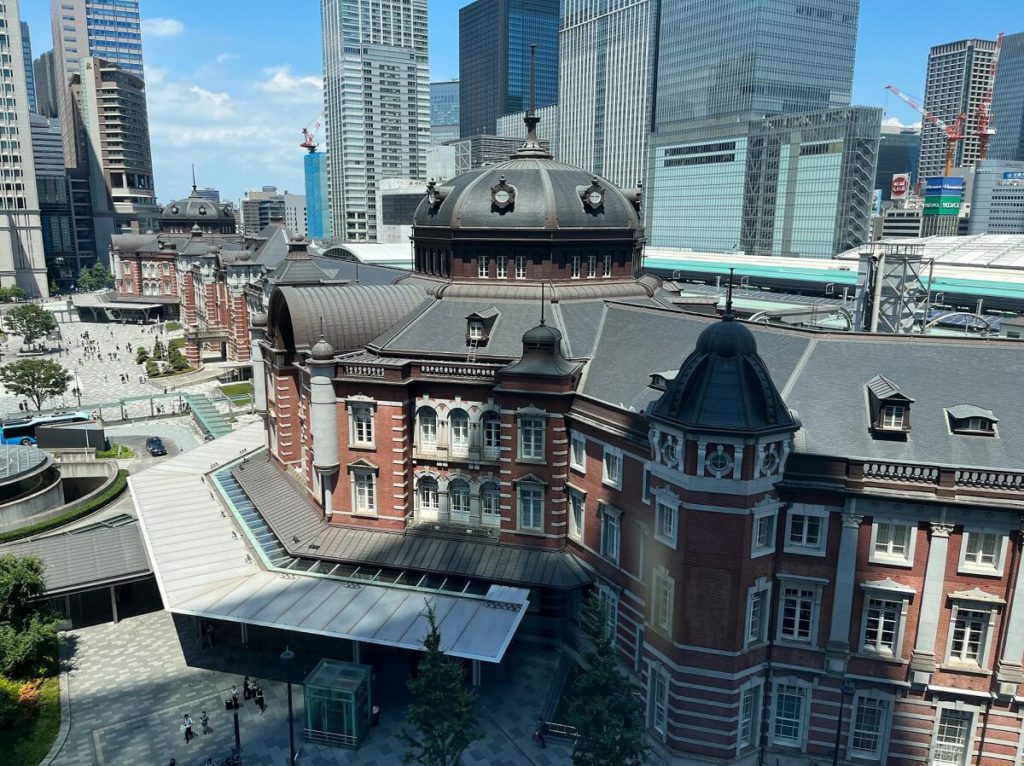 ★Hato Bus★You can book a tour from here!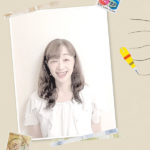 Working for an English language school. My source of energy is our students' smiles full of curiosity. I love visiting my friends in and outside of Japan.