What Is Koshien?
Koshien is a baseball park located near Kobe in Nishinomiya, Hyogo prefecture. The stadium was built to host the national high school baseball tournaments and opened on August 1st, 1924. It is the oldest and largest stadium in Japan with a maximum capacity of 55,000 people.
It's famous for being the home of Hanshin Tigers, which is one of Japan's professional baseball teams. It's also famous for the spring and summer high school baseball tournaments. Therefore, Koshien is called "the sacred place of high school baseball."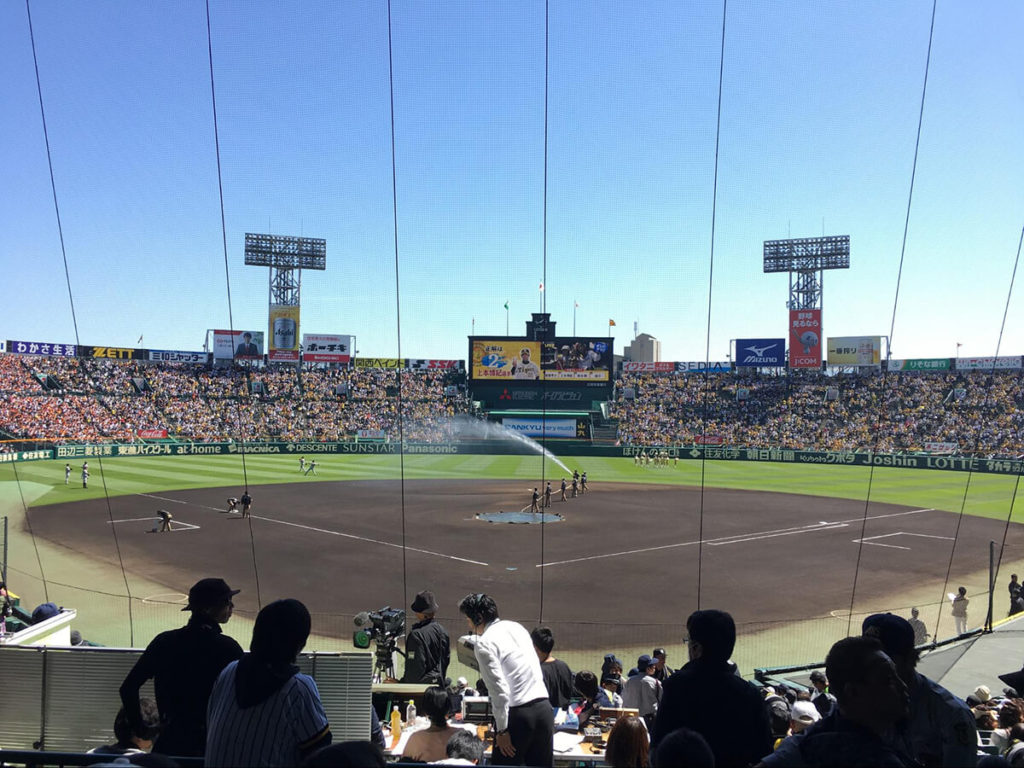 A List Of Things That Are Convenient to Have
Sunglasses and a hat
A small, thin cushion so you don't hurt your buttocks (outfield seats are small and hard)
A folding umbrella or rain poncho
A large plastic bag that could get dirty – if it rains, you can keep your belongings from getting wet by putting them in it
How To Access
I highly recommend using the Hanshin train. The atmosphere of the train going to the ballpark is a very special feeling. In addition, Koshien Stadium doesn't have any free parking. There are a few coin parking spots around the stadium, but it's very expensive.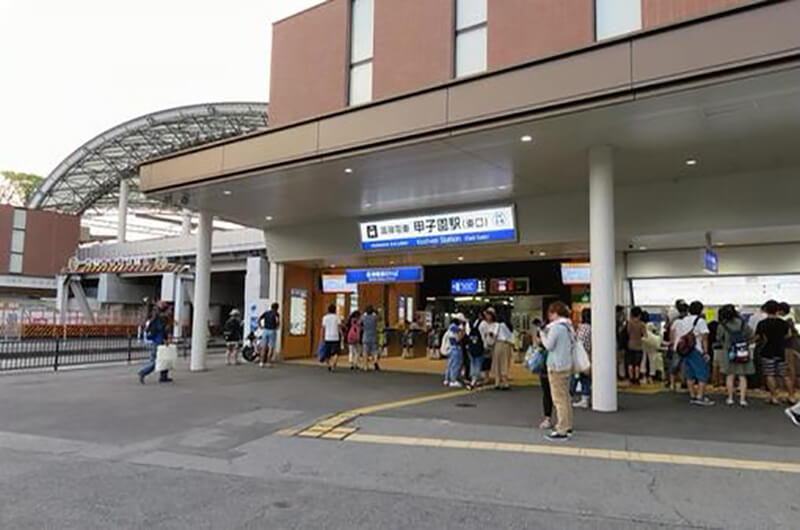 High School Baseball
Only a handful of high school baseball players can come to Koshien each year. The ones who made it won each local tournament. Every player has his own wish, prayer, and dramatic story. They carry on their backs the hopes of those who couldn't make it to the national tournament. The players always play with all their heart and mind and strength. That's why countless miracles happen. If they lose, they bring the dirt of Koshien home. It's a tradition. Watching them collecting dirt with both hands while crying: This is the feeling of summer at Koshien.
It's also amazing to see their brass bands. During a game, the high school students root for their team by playing and dancing to their batting marches. The level of talent and skill is overwhelmingly high. It's definitely worthwhile watching!
During the tournament, you can watch several games if you want, with one ticket lasting for a day. But be careful! It's scorching hot in the section known as the Alps Stands, where they set up a high school cheering section and outfield bleachers. It seems hot enough to fry an egg on your seat! Please make sure to drink plenty of water and also keep in mind of salt intake in order to prevent dehydration. I really hope that the Koshien Championship will be held this year!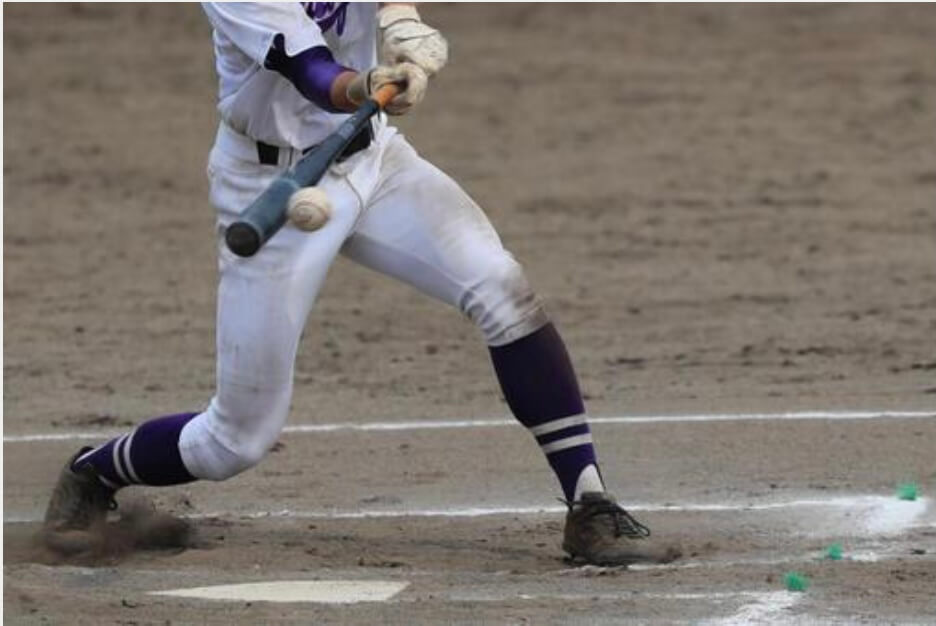 Hanshin Tigers, The Professional Baseball Team
If you want to watch a game up close, you should have an infield seat. But if you want to enjoy Koshien's atmosphere, you must choose a right field bleacher. There is a Tigers cheering party that takes up almost the entire right stand. The cheering party roots for the players with playing a big drum and trumpets, and the audience there grooves to the music with their voices, megaphones, and clapping. It's very Japan-ish.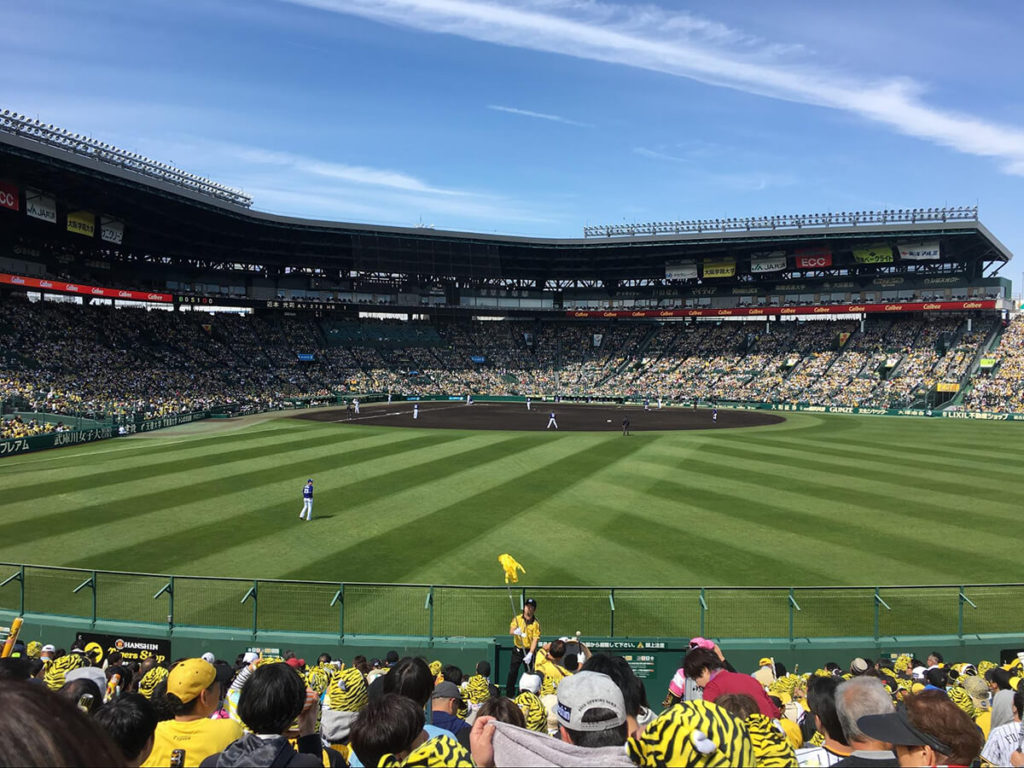 After the bottom of the seventh inning, we fly jet balloons. The way the colorful balloons dance in the sky is spectacular and is one of the main Koshien traditions.
In addition, when you get off the back of the outfield stand, there are food stalls, a pitching game called "struck-out,", yo-yo fishing, and many other cool activities! You'll always feel like you're at a festival!!
Unfortunately, because of the coronavirus, we were only allowed to use megaphones and clap last year. No songs, no shouts, and no jet balloons. I dream about flying a jet balloon someday soon.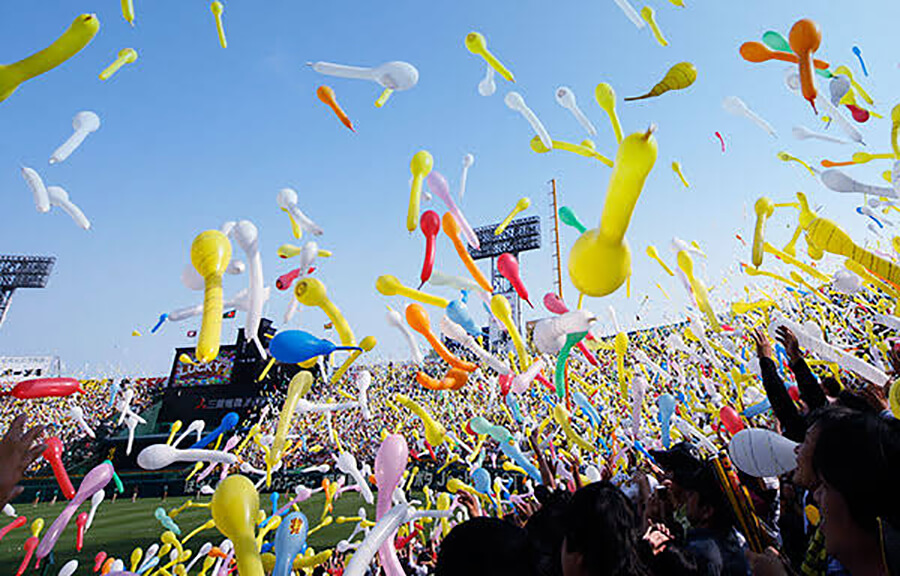 About Food
What food do you imagine with baseball? Is it a hotdog and Coke? You can enjoy all the dishes you want to eat here in Koshien! The Koshien three major dishes are curry, yakisoba, and yakitori (skewer-grilled chicken). Other than those, there are pizza, ramen, sushi, fried chicken, ice cream, bentos featuring various players…you name it!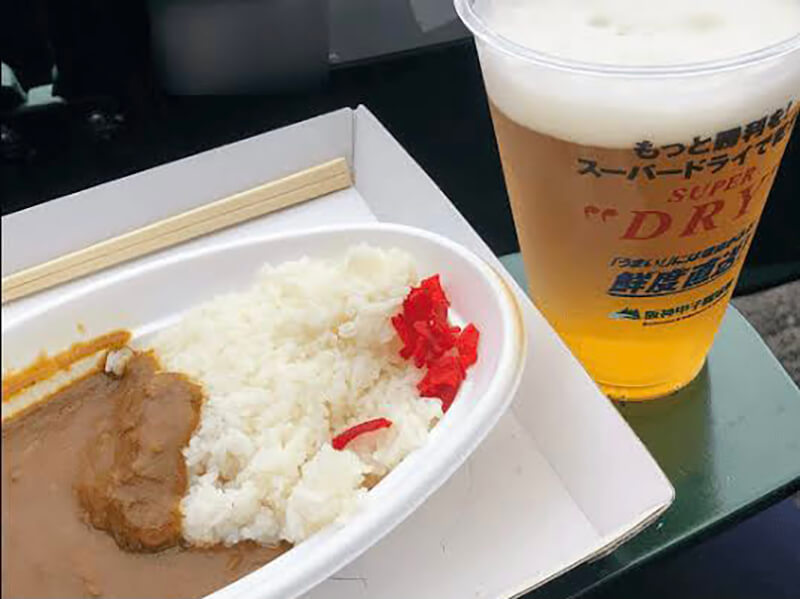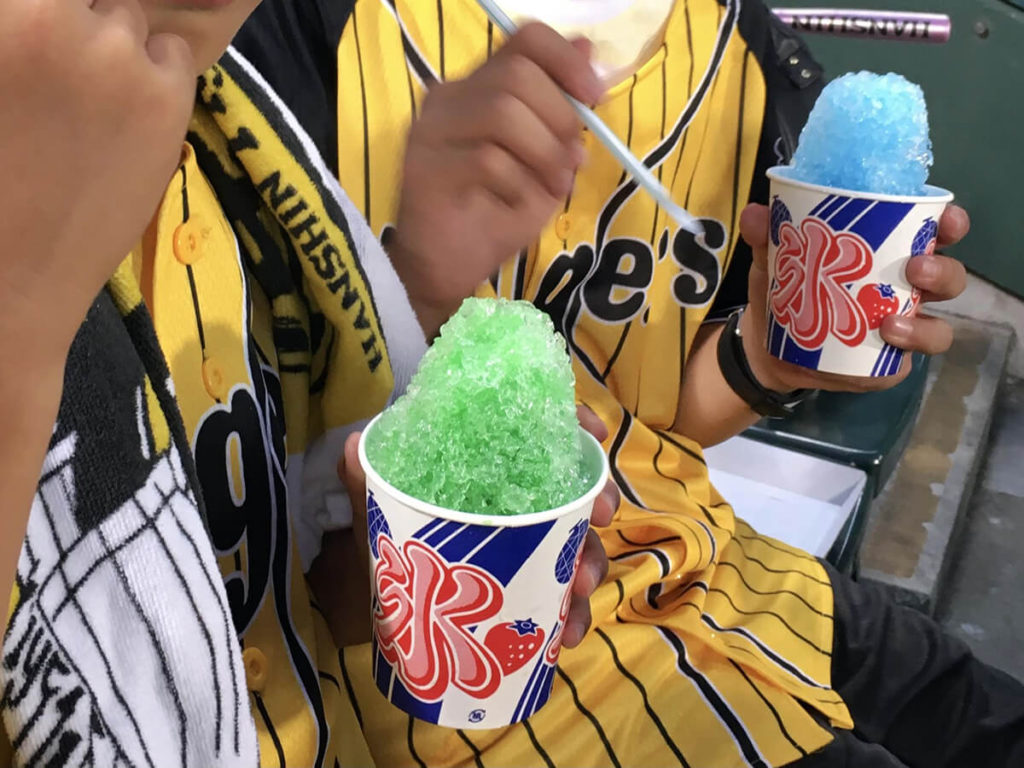 About Beverage
Do you like ice-cold beer? Of course, you could buy it at the shop. But please try to buy it from a seller who comes up to your seat carrying a lot of heavy beer on their back! Their cute smiles make beer better!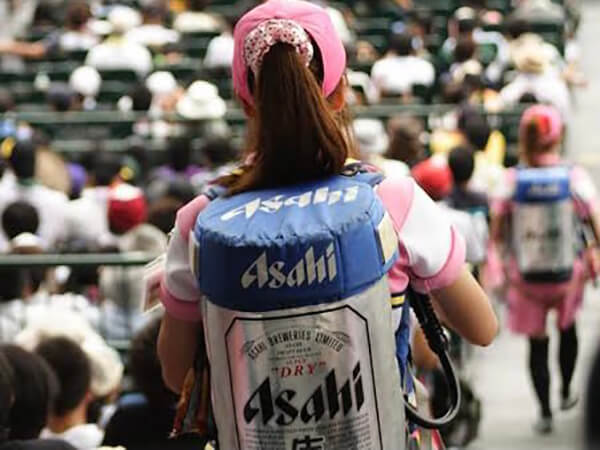 The Museum Of Hanshin Koshien Stadium
You can also visit the museum. It's located next to the ballpark, and tells the story of the Hanshin Koshien Stadium, which is Japan's oldest and most storied stadium, where many memorable moments in sports history have been played out. You can join the stadium tour, if you like. This tour takes you down to the inside of the stadium, the bullpen, and even the bench, which you can't usually go to.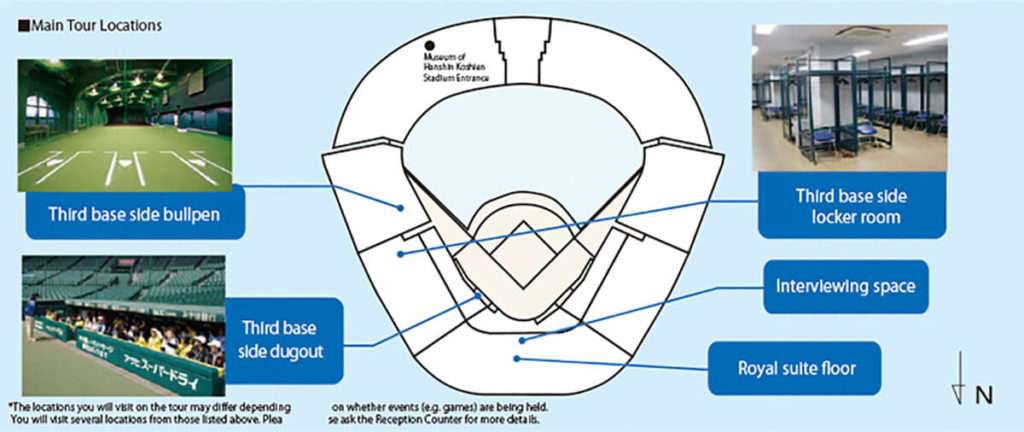 THE MUSEUM OF HANSHIN KOSHIEN STADIUM
https://koshien-rekishikan.hanshin.co.jp/global/en/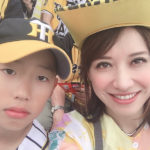 I was born and raised in Tokyo, but I've been living in Osaka for over 10 years. I'm a healthcare worker and have two sons. I'm obsessed with Hanshin Tigers, boys' baseball (because my son plays it), and studying English. I sometimes play the piano and like to sing a song, too 🙂 2021.02.10