This is the second half of "A must-see suburb of Tokyo, Chichibu." In my previous blog, I shared some information; how to access Chichibu and introduce some places where you enjoy beautiful fields of flowers. This time, I would like to tell you about some shrines and a renowned festival where you feel Japanese culture deeply. Let's get started!
Three famous shrines
Chichibu has many well-known historic temples and shrines that have fascinated people for ages. Chichibu sansya, 秩父三社 which means the three shrines in Chichibu has especially been attracting people from ancient times to today. I'm sure you must be feeling the mysterious atmosphere when you stand beside those spectacular shrines.
Chichibu sansya, 秩父三社 indicates those as below,
Mitsumine Shrine
Hotosan Shrine
Chichibu Shrine
Let's see the hidden gem, Mitsuoine Shrine, 三峰神社 first.
1. Mitsumine Shrine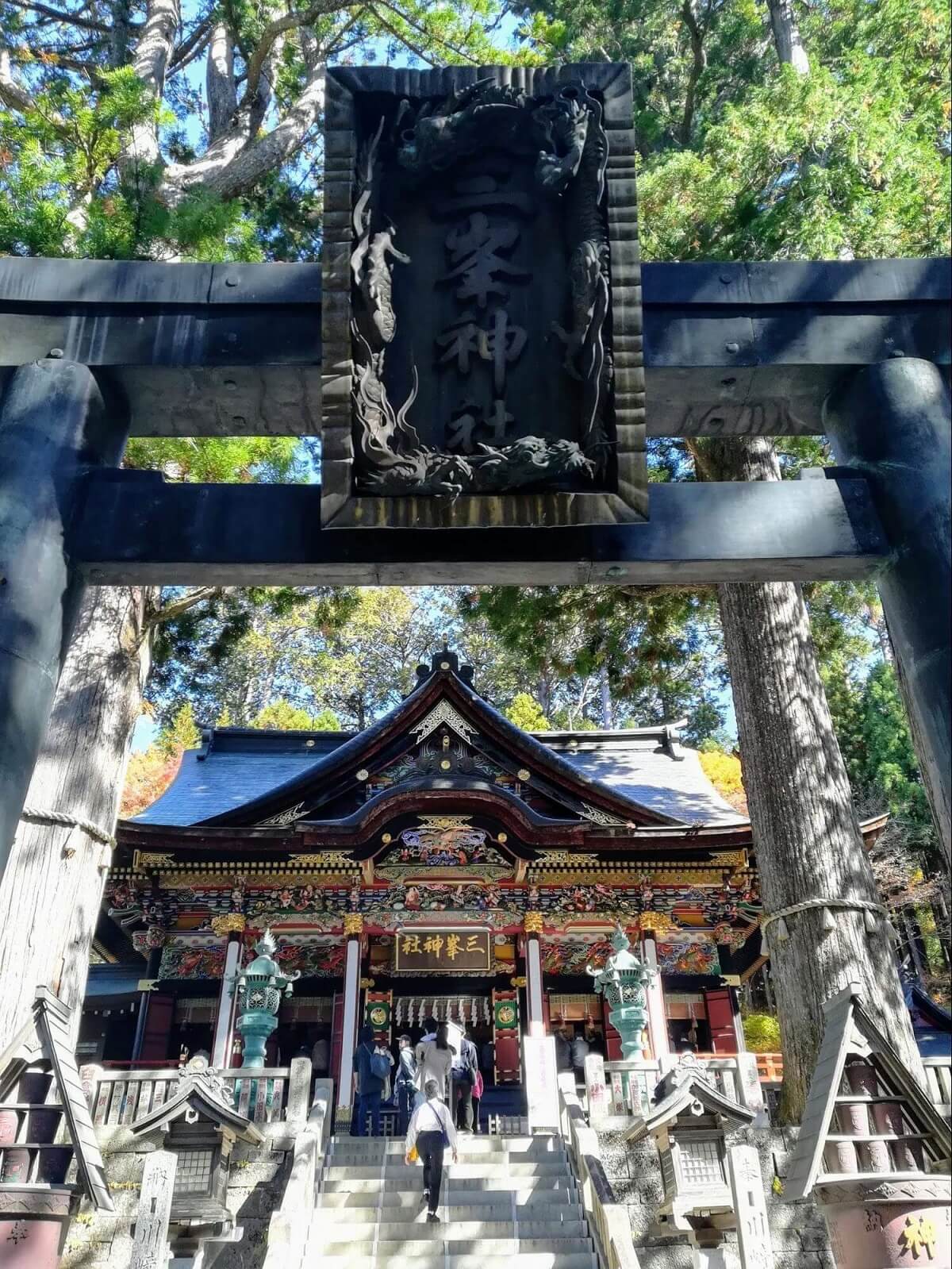 This shrine is located 1,100m above sea level. It is also at the starting point of a trail to Mt. Kumotori, the highest Mountain in Tokyo. You can get there by bus from Seibu Chichibu Station and it takes a 75-minute ride. Be careful not to miss the bus as there are few running a day.
It is said that Mitsumine shrine is built by one of the Japanese legendary heroes called Yamato Takeru No Mikoto, 日本武尊 who apeared in some of the oldest Japanese history books. This shrine was founded more than 1,900 years ago. When you are exploring the entire grounds, you might feel that you have been brought back to an ancient time. People in the past might have seen the same buildings and trees, and you may be able to touch powerful spirits at that time. The main place of worship was renovated in 2004. You can enjoy seeing the brilliant carvings.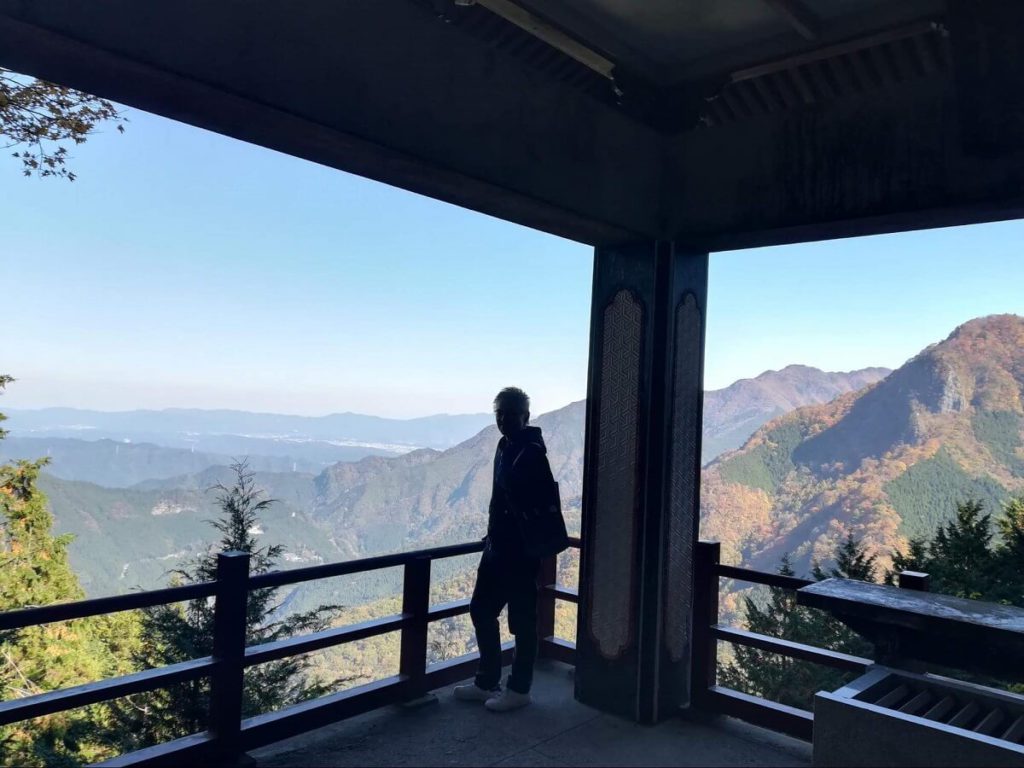 There is an accommodation with a hot spring here. It would be nice to stay at this place for one night. You may look over an unforgettable view like a sea of clouds in the early morning.
2. Hotosan Shrine at Nagatoro
The Second is Hotosan shrine 宝登山神社 in Nagatoro. This Chinese character, 宝 means treasure and 登 means rising. The sound of Hotosan, 宝登山 feels like you would receive good luck.
The gorgeous main place of worship capture our attention with many colorful carvings, such as dragons, white tigers, and peacocks. They were renovated in 2009. It's one of the must-see shrines as it's easy to access by trains. It's about a five minute-walk from Nagatoro Station.
Hotosan Shrine
http://www.hodosan-jinja.or.jp/english/
In addition, Nagatoro has some attractive river and mountain spots besides the shrine.
Boating on Nagatoro River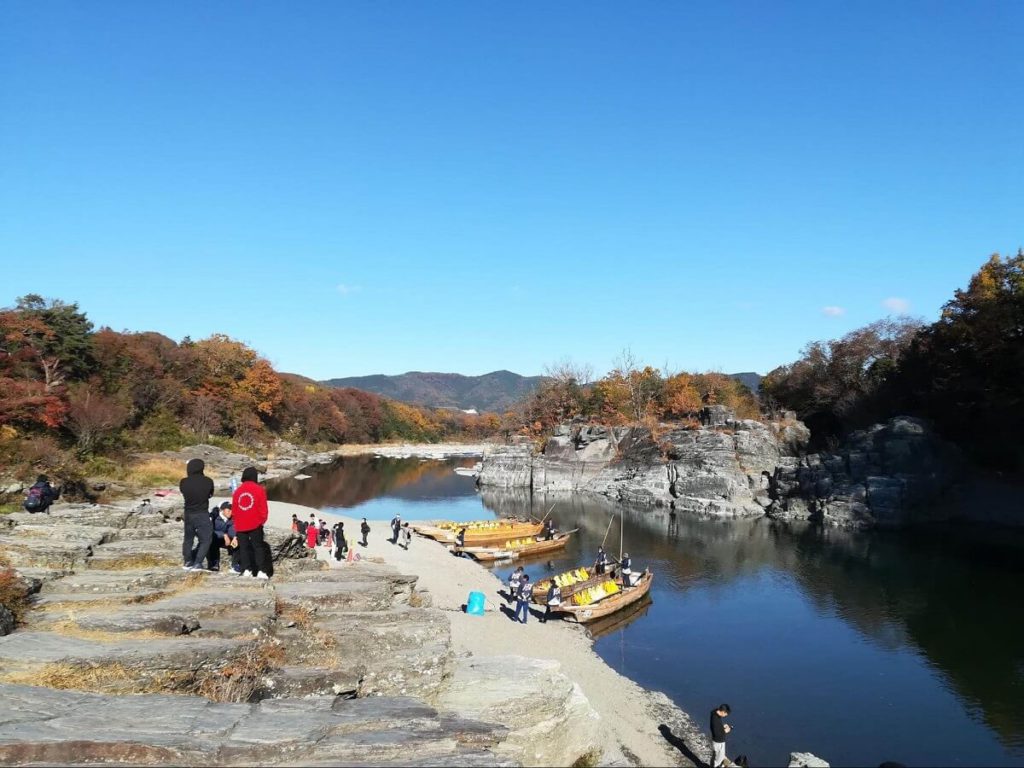 Its famous activity is river boating in Nagatoro River. You can see beautiful scenery with unique rocks while you are boating. In autumn, especially, many people visit here to enjoy autumn leaves.
The Hike of Mt. Hoto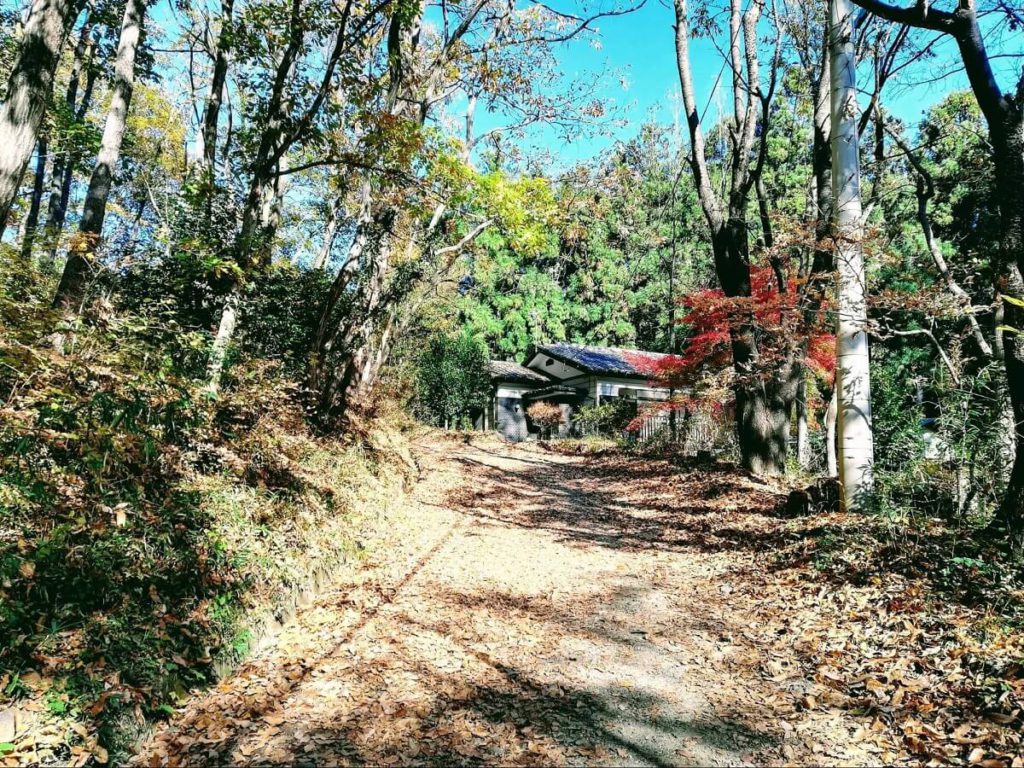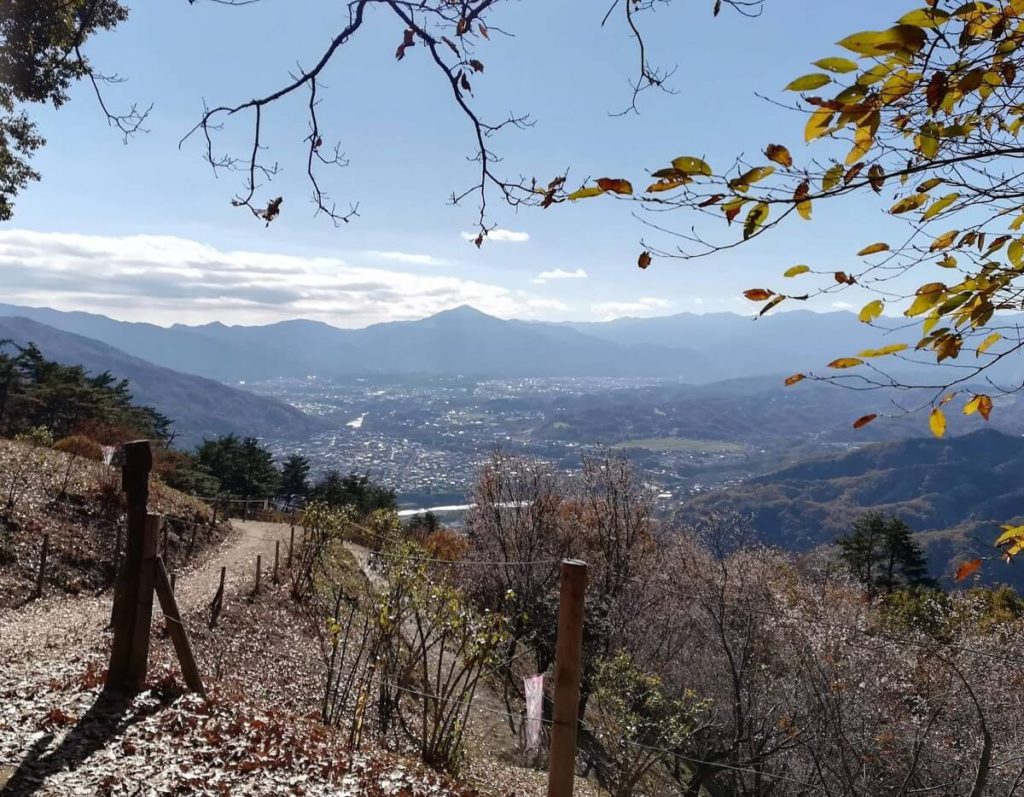 It takes one hour to hike up to Mt. Hotosan, 494m-high. The trail isn't a steep incline and has a lot of nature. You can enjoy walking, and then a beautiful view is waiting for you at the summit. Buko-san and Chichibu city are spreading in front of you. Another Hotosan shrine called Okunoin is around the top of Hotosan. Most Japanese mountains are sympathetic to the spirits of God, so it isn't rare that there are small shrines at the top of mountains.
Nagatoromach tourist association
https://www.nagatoro.gr.jp/en/
3. Chichibu Shrine in Chichibu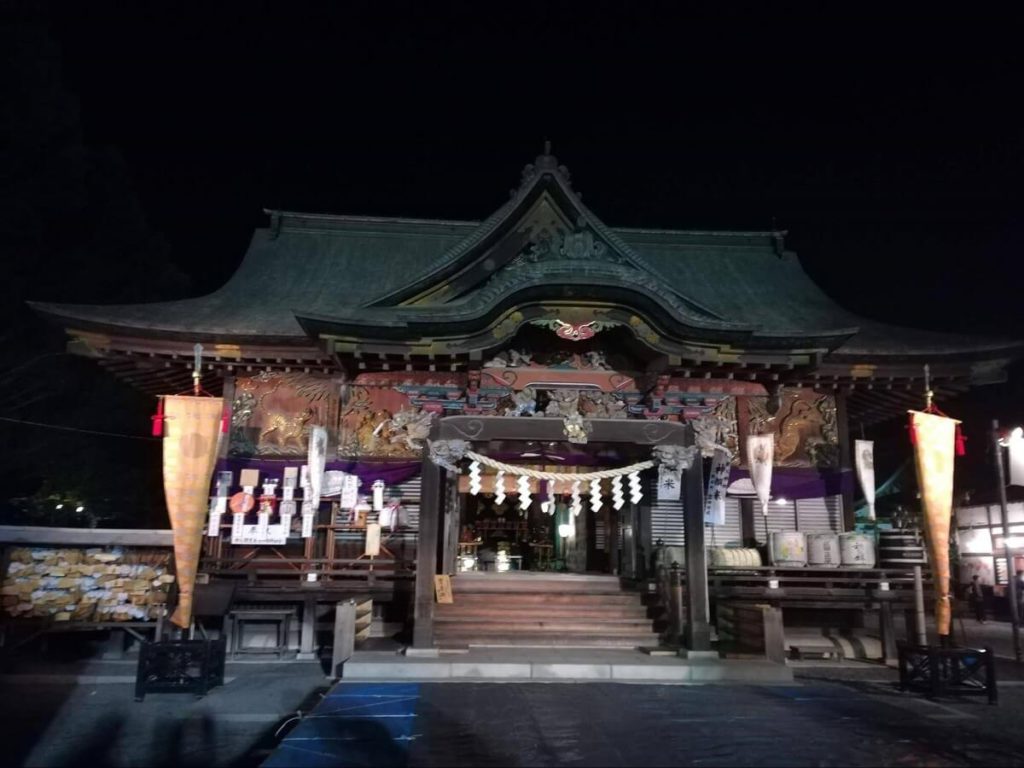 The last is Chichibu shrine located near Seibu Chichibu Station and Ohanabatake Station. This shrine has a history of over 2,100 years. You can see the sculpture of dragons and three monkeys here on the building. These monkeys indicate "look closely, listen carefully, and talk well. The three wise monkeys at Nikko Toshogu are really well-known as they each say, " see no evil, hear no evil, speak no evil." That's the complete opposite. You should look around the main building to try to find those characters and the difference.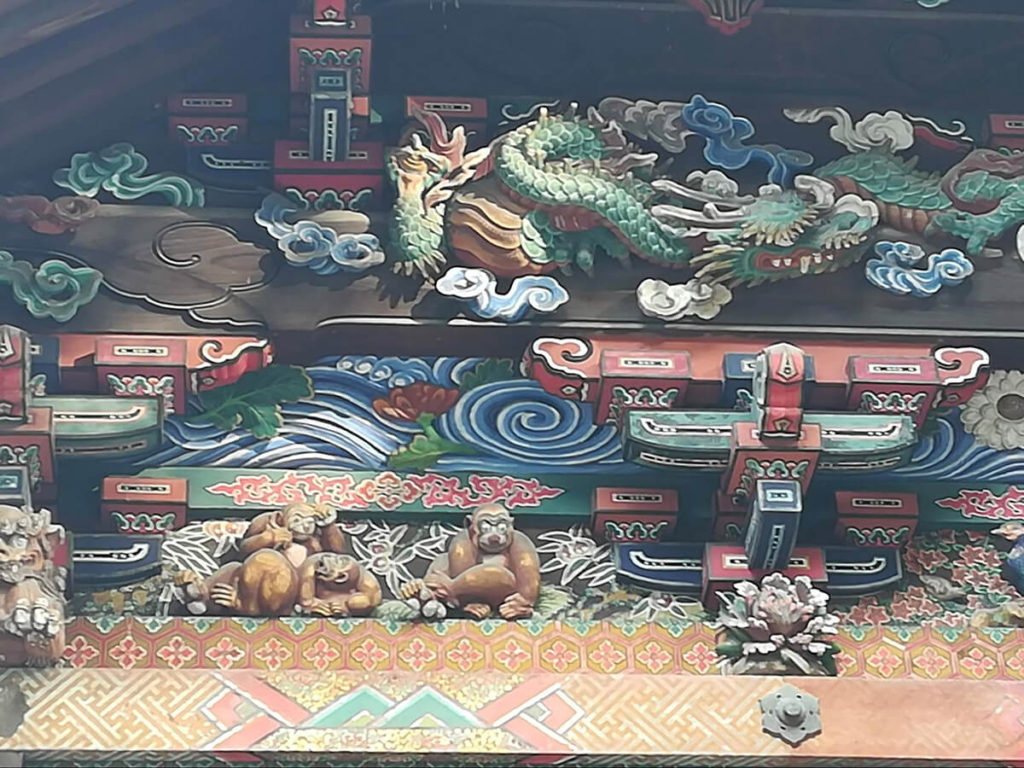 This shrine is also famous for holding the annual Chichibu Night Festival, which is one of UNESCO's world tangible heritage sites.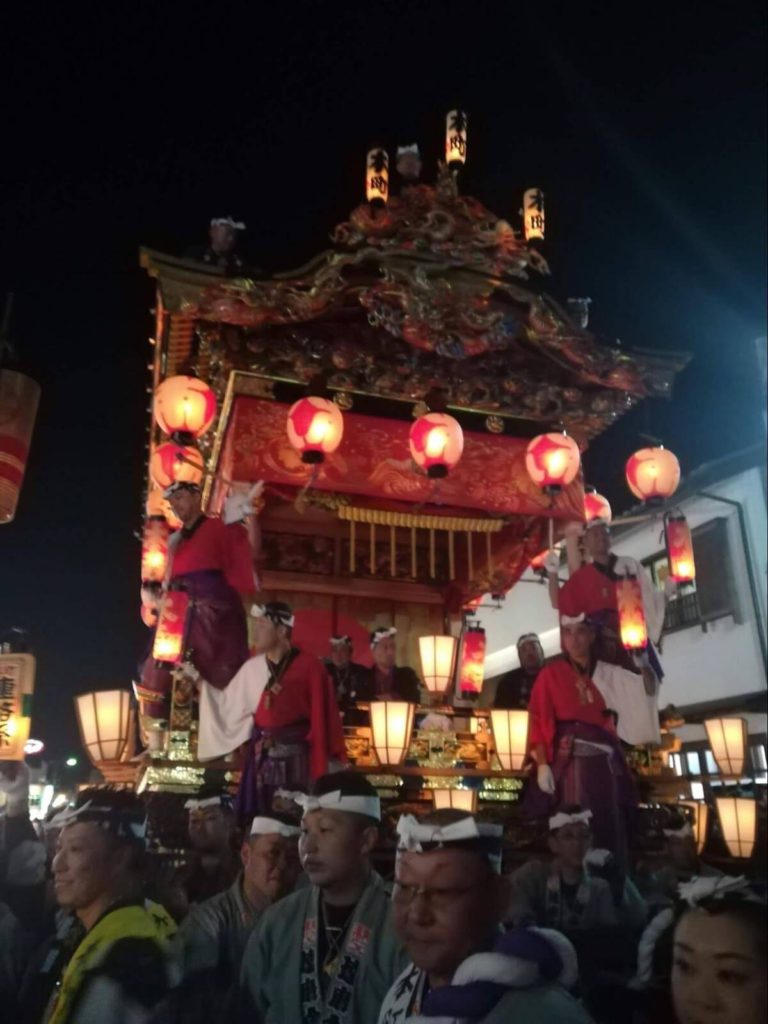 Chichibu Night Festival is held on December 2nd and 3rd every year. It's one of the Japanese float festivals. You can enjoy lively atmosphere, and many street shops and people wearing a specific item of clothing, called Happi. Beautiful floats weighing 20 tons and lights called Chochin are quite powerful and bright at night. They are walking around Chichibu town. They are so Insta Worthy. The festival has one more amazing and exciting event. That's 7000 fireworks launched into the big sky. They are extremely beautiful. If you took a picture of both floats and fireworks at the same time, it'd be great. Anyway, you must see this big entertainment on a winter night.
Chichibu Festival Museum 秩父夜祭り会館
http://www.chichibu-matsuri.jp/en/
Get some brochures here!
Chichibu visitor's guide
https://navi.city.chichibu.lg.jp/pamph/
Acrobat Performance by Iruma Air Self Defence Force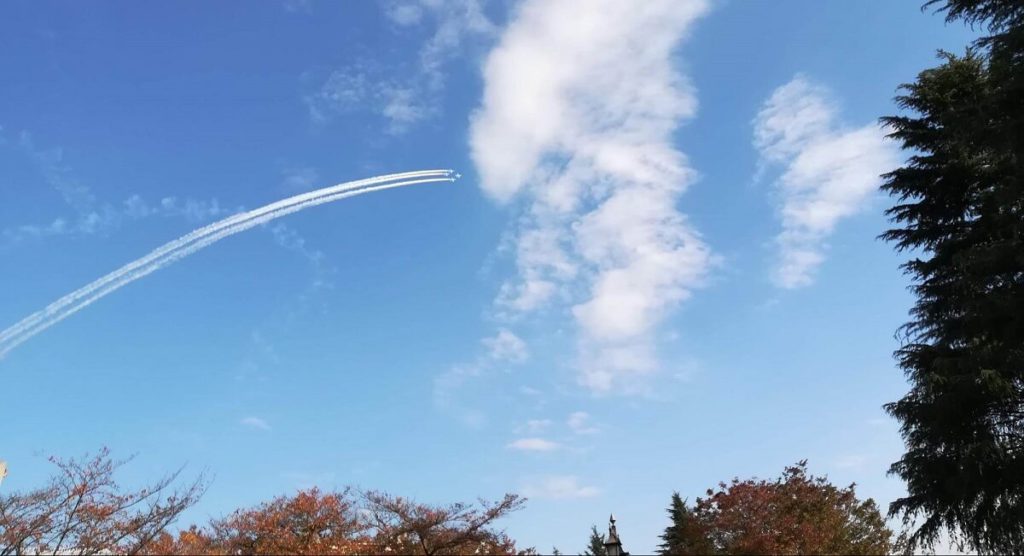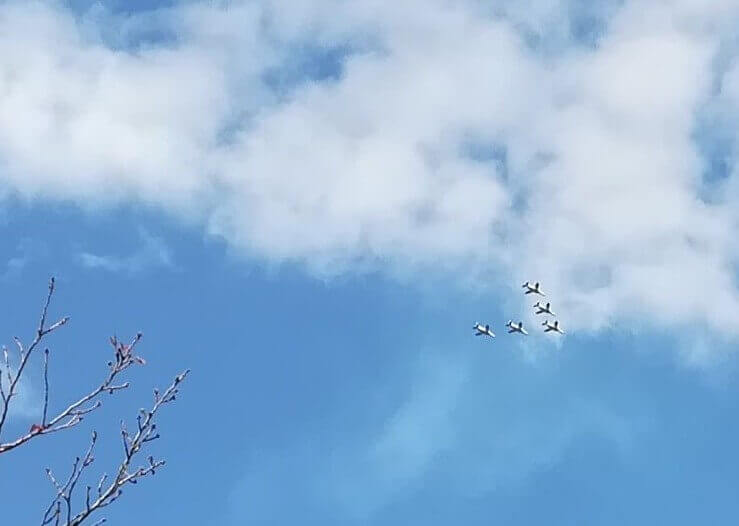 In the last part, let me tell you about Iruma where I used to live. Iruma, which is half way to Chichibu, has an incredibly cool event. I would say the acrobatic performance of the Blue Impulse flight team belonging to the Iruma Air Self Defence Force is the most exciting and powerful annual event in Iruma. If you have a chance, please come to see it!
In 2020, Blue impulse flew over hospitals in the center of Tokyo to show gratitude to healthcare workers who have been through a lot of hardships to treat coronavirus patients. I couldn't imagine watching this performance in big cities like Akasaka on weekdays. It was so exciting. I think such an unusual show won't happen again in the rest of my life.
Japan Self Air Force Defense
https://www.mod.go.jp/asdf/English_page/events/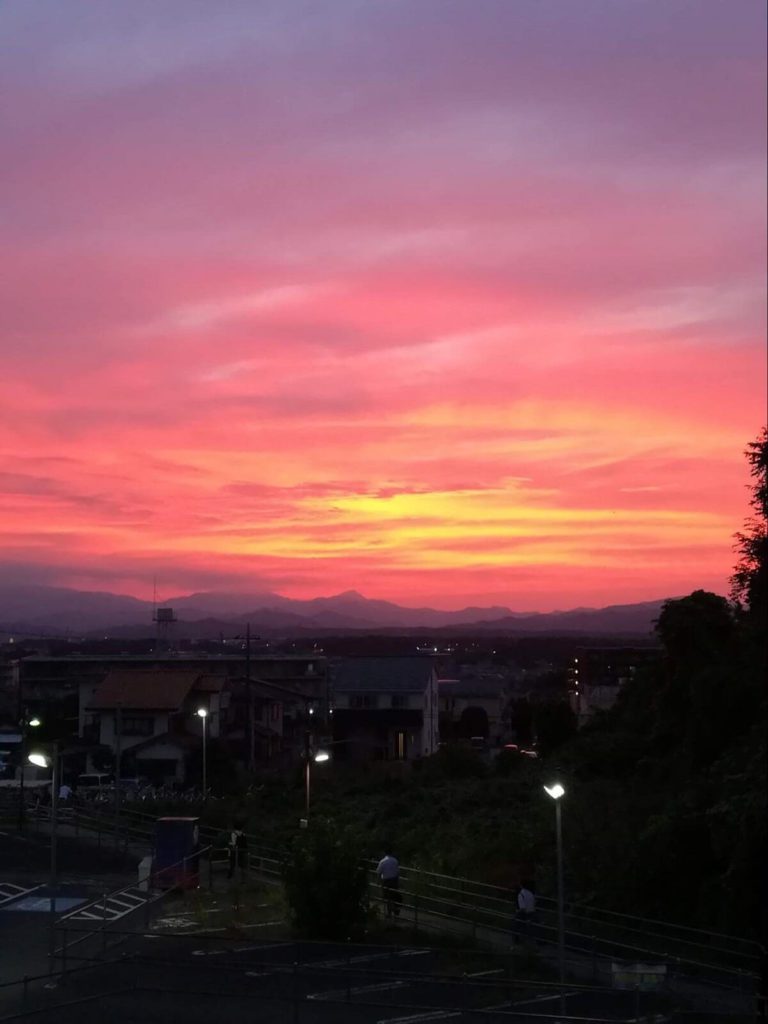 Thank you for reading this blog. I'd been living in the city for a long time before I moved to a suburb of Tokyo. When I moved to Iruma, I found it wonderful living surrounded by great nature. It was good for changing my pace. Although I had to leave home at 6 a.m. and get back home around 9 or 10 p.m. everyday, I knew it was a fulfilling time. I heard birds singing in the morning and watched beautiful sunsets down in the range of mountains.
I like Iruma, Kawagoe, and Chichibu to visit on weekends. Hanging out and shopping in busy large cities is nice, but relaxing and unwinding in quiet towns is awesome. You should enjoy travelling in your free time. I'm sure you won't regret it.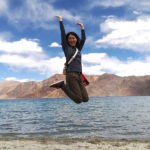 Living in Tokyo with my husband. Love for climbing mountains and traveling around Asian countries. My motivation is to take photos of magnificent views and nostalgic rural towns. I'm a photography lover. Daily routine is watching dogs on Instagram.