"Not for reading to buy books, for giveaways." In this day and age, it's no exaggeration to say that a quite appealing giveaway boosts sales during the depression of the publishing industry caused by e-books and depopulation. You might be surprised by seeing giveaways like toys for kids, pouches for young girls and card cases for young men, etc. There are various monthly magazines here and there. Today, I'm going to share what a Japanese magazine giveaway is and how it is different from other countries.
1. What's a Japanese magazine giveaway?
When you go to bookstores or Convenis in Japan, you can see magazines with giveaways which are bound with a string. That's exactly what it is. Actually it's not that special because they have them abroad. I've seen it when I travel abroad. What's different?
Originally the Japanese magazine giveaways have been around for about 100 years. At that time, the giveaways were paper toys that you detach from the magazine and fold. It was way different from giveaways now. As for the packaging of the magazine with giveaways, apparently the size and the weight of the packaging are strictly decided by the logistics company.
For example, the width of the box should be within 3 cm, and the box should pass through a pressure test. All these efforts are for delivering on time without any delay at book stores and Convenis all over Japan. If the delivery is delayed one day it would be an opportunity cost because monthly magazines are sold for a limited period. So delaying is a big deal for all those involved.
Sometimes you might see the notice of delay due to a big typhoon with printed red bold font. That means it's a serious message and is their apology. Sorry for digressing, let's get back on track. Japanese magazine giveaways are way different from other countries because it's quite appealing. Before it wasn't that attractive. I'd have to say that was uncool because the title logo of the magazine was just printed on goods. No one wanted to buy it. Just because you love to read the magazine doesn't mean you love such goods. That's why the book sales were sluggish.
Plus, the cost of a giveaway is decided by law. It should be within 20% of the retail price. To put it simply, if the magazine sells for 1,000 YEN, the entire cost of the giveaways should be within 200 YEN. It seems impossible to make something special that people want to get. But one revolutionary publisher changed the situation in early 2000.
They collaborated with apparel brands for the first time and made giveaways. They combined the goods with the brand image and created new value that is called a brand giveaway. Many people bought this type of magazine. That strategy was a great success so other publishers followed them immediately. Nowadays, it's hard to see a magazine without a giveaway. To see what monthly giveaway is clearly on the shelf, the photo is printed on the right or left upper-side. If you don't understand Japanese don't worry, you can see it intuitively and what's trendy in Japan now, so you might as well check it out.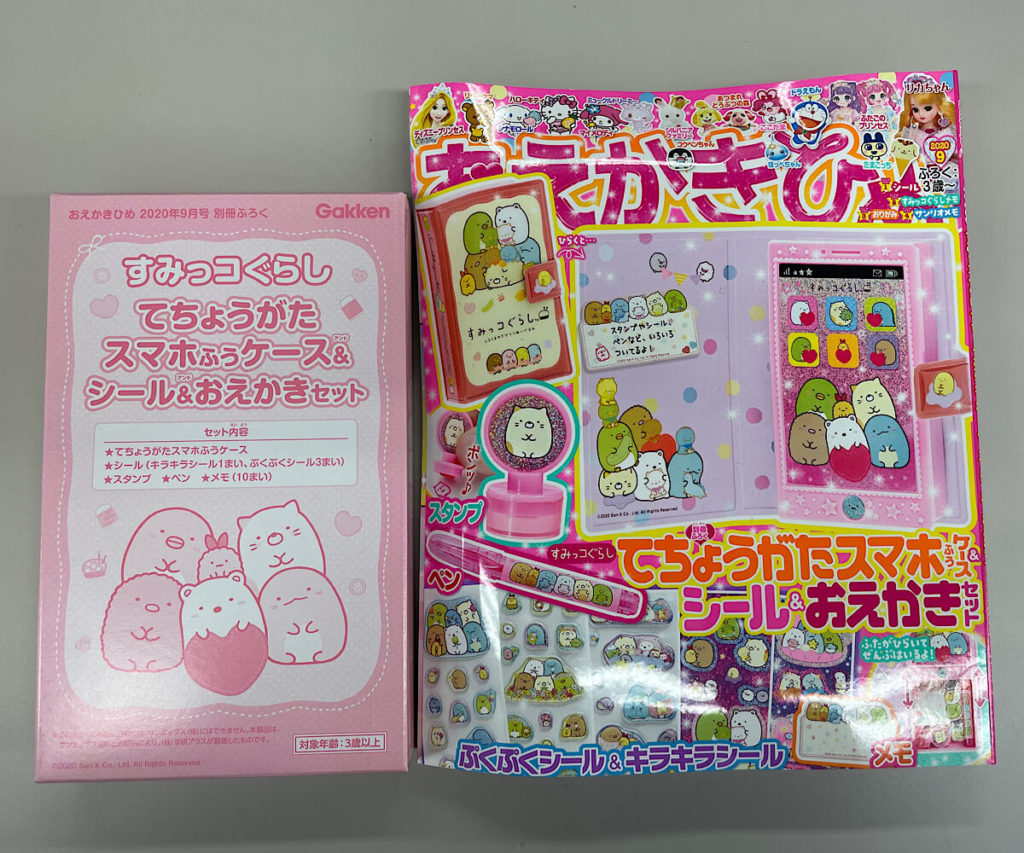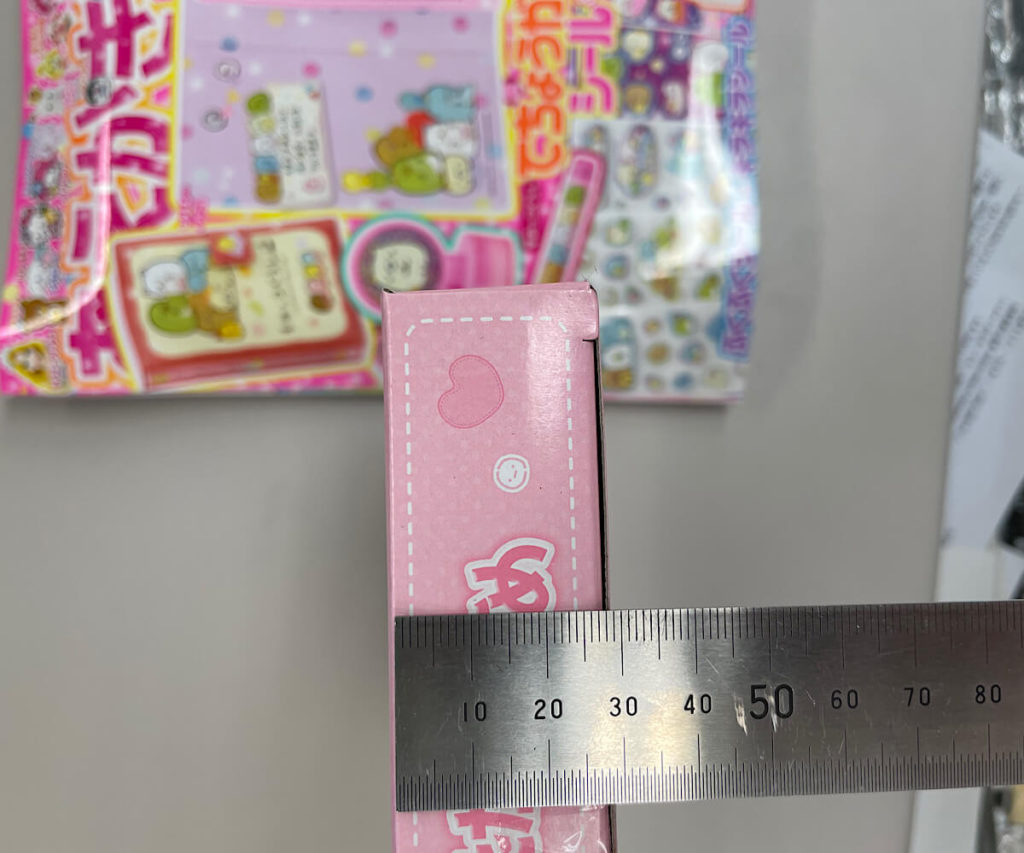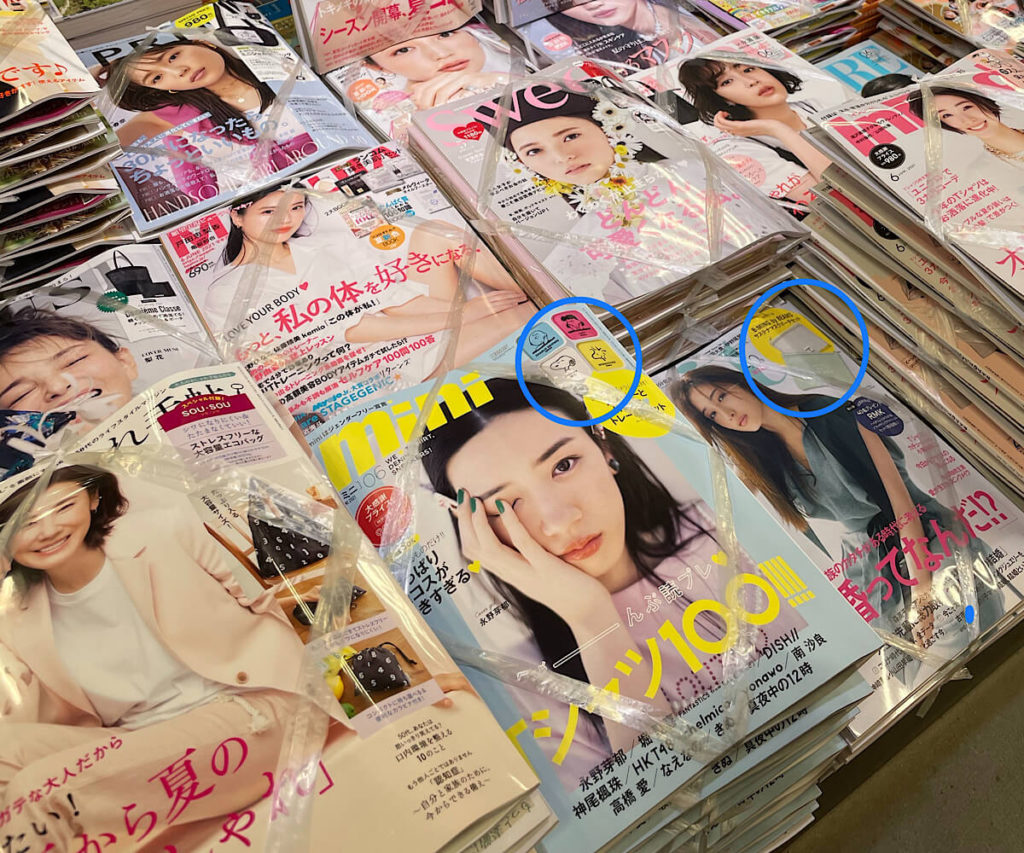 2. Play and Learn
Do you have a hard time buying toys for kids? You might wonder what item would be suitable for kids. Then magazine giveaways are good for you. Because publishers of children's books know a lot of things about kids. Let's take an example below, this magazine is a coloring book with a toy. So kids can learn with joy. Drawing is well known for helping kids' imaginations grow. Also when kids get bored easily, don't worry about that. The monthly magazine is sold monthly so you can find what your kids want. How about taking your kids to a bookstore to seek their favorite this weekend?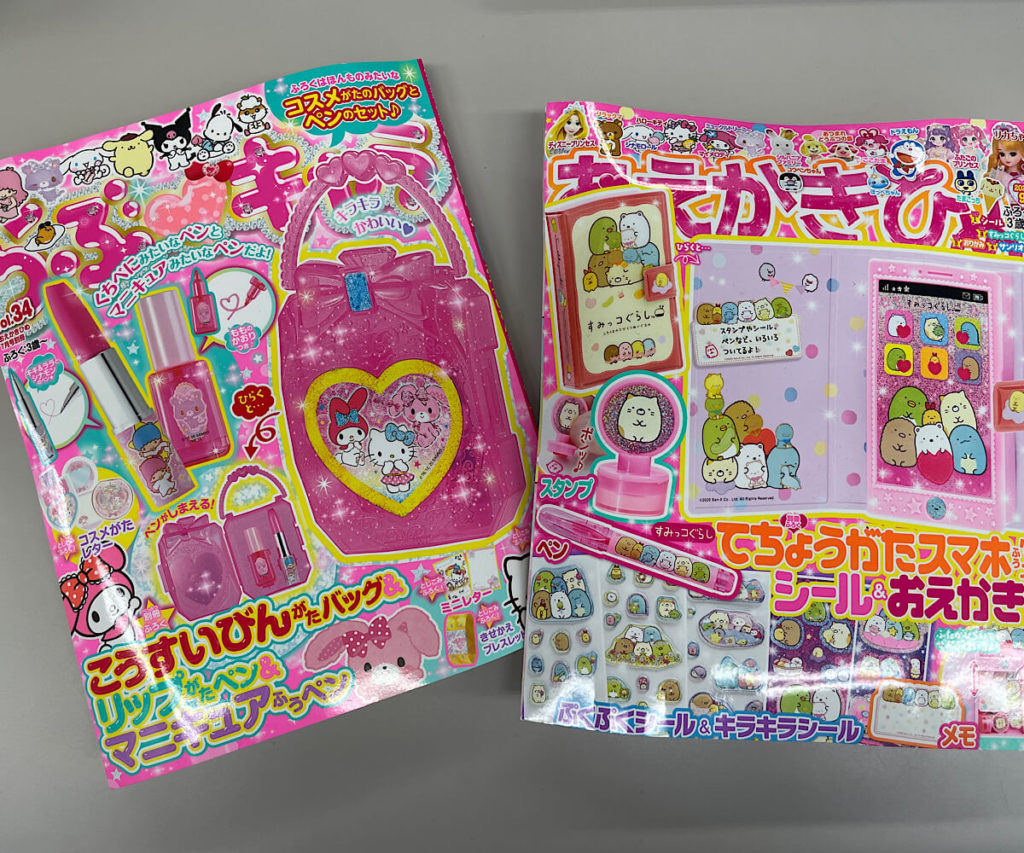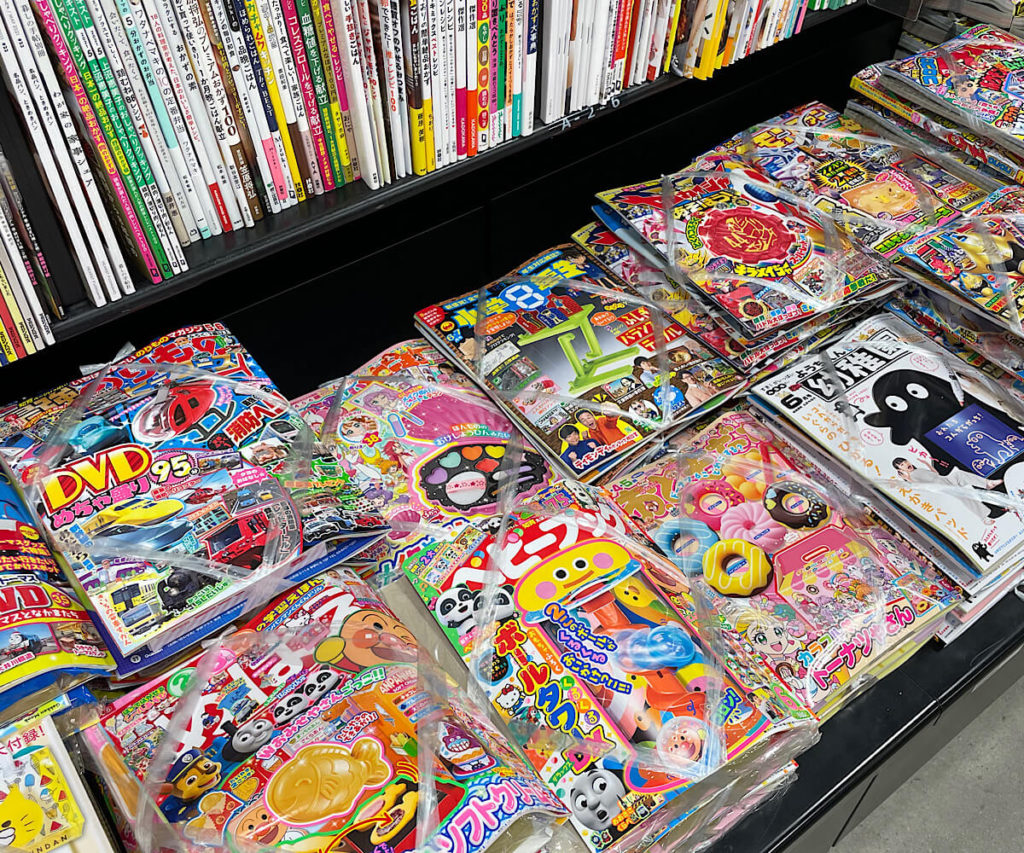 3. Don't miss out on limited editions
Ladies magazines might be the most popular category among the giveaways. The collaboration with the apparel brand holds on the giveaway every month. A long time ago, young people didn't want to use the giveaway gift in front of people because it looks cheesy and cheap-looking. But now that the quality and designs have improved most people don't mind using them in public. This might be because of Japanese KAIZEN. There're various designs every month. I have to show respect to those who are involved in this great work. The popular giveaway often runs out immediately so I recommend you buy it as soon as you find your favorite. The monthly magazines are never sold again.
4. Information magazine with giveaway
Fashion magazines with giveaways have been very common but information magazines with giveaways are also getting common in recent years. Generally speaking, the fashion industry in Japan is struggling with emerging fast fashion like ZARA, UNIQLO, H&M, etc. Consumers tend to choose cheaper and more trendy clothing so conventional fashion retailers are having a hard time selling. They're seeking a new market to manage their business.
One good strategy they came up with  is, "Some readers who read information magazines regularly might be good potential customers. The advertisement will be effective." That idea is a win-win situation between the fashion brand and the publishers of information magazines. The former can get new customers who they usually can't approach, while the latter can get new readers by putting fashion brand giveaways in the magazine.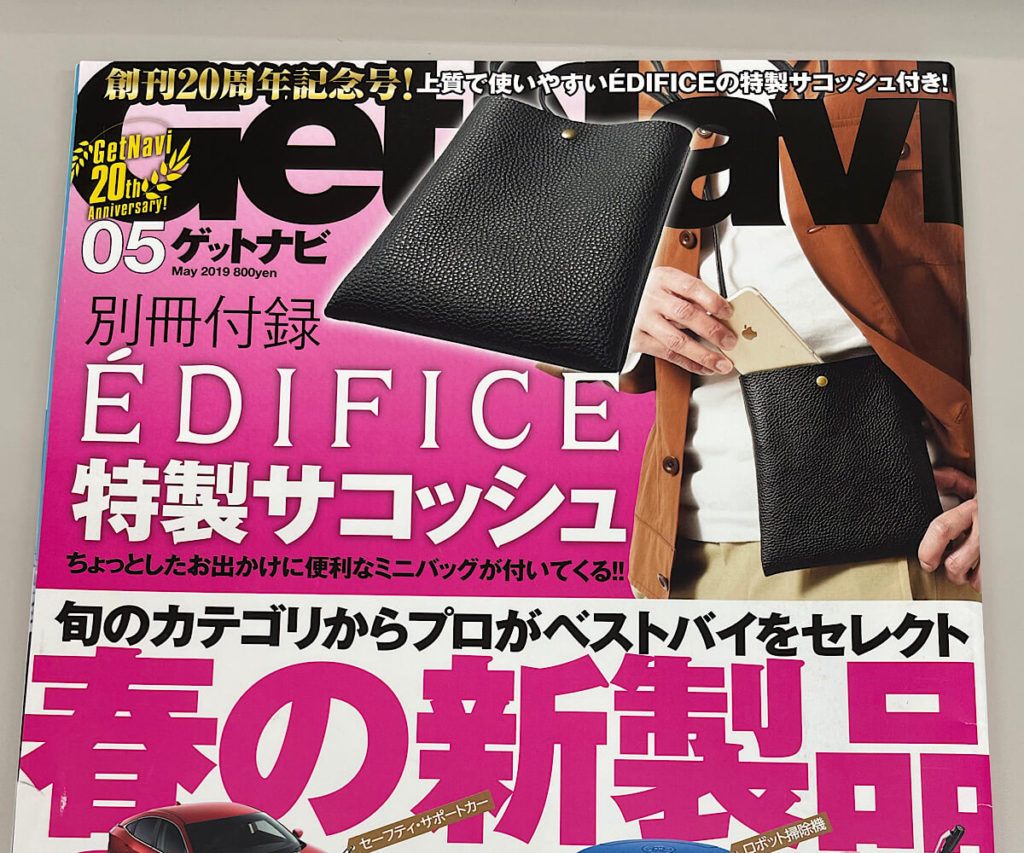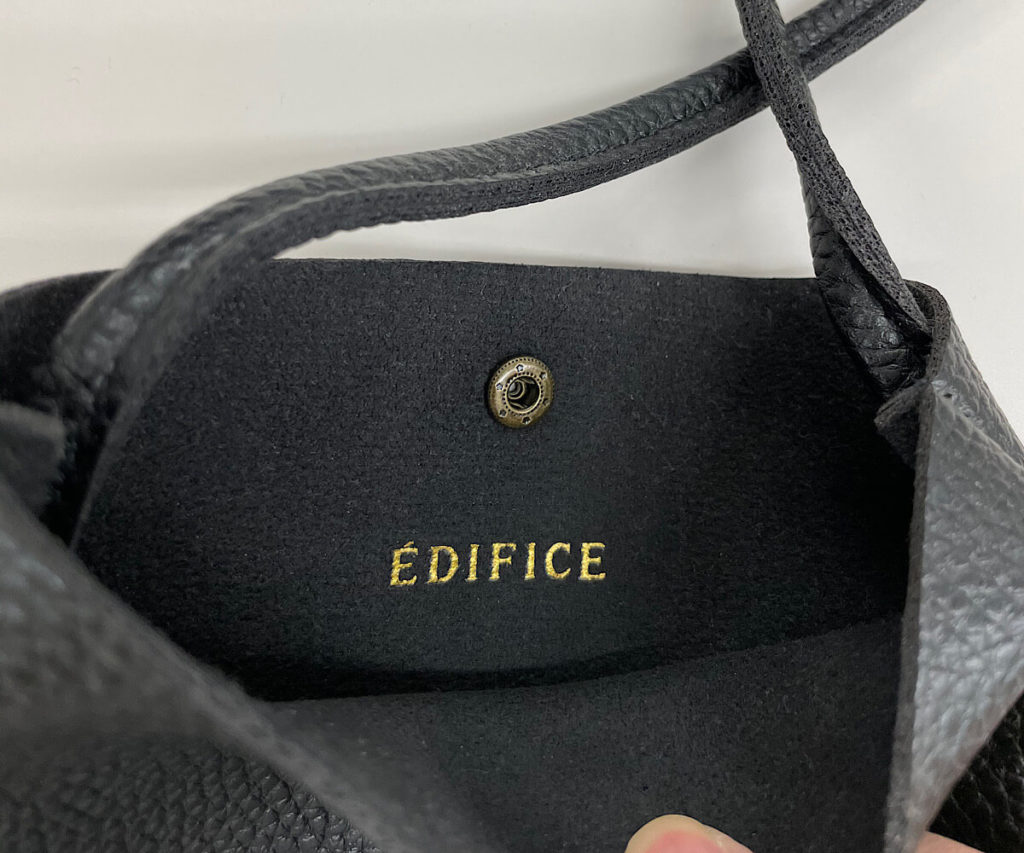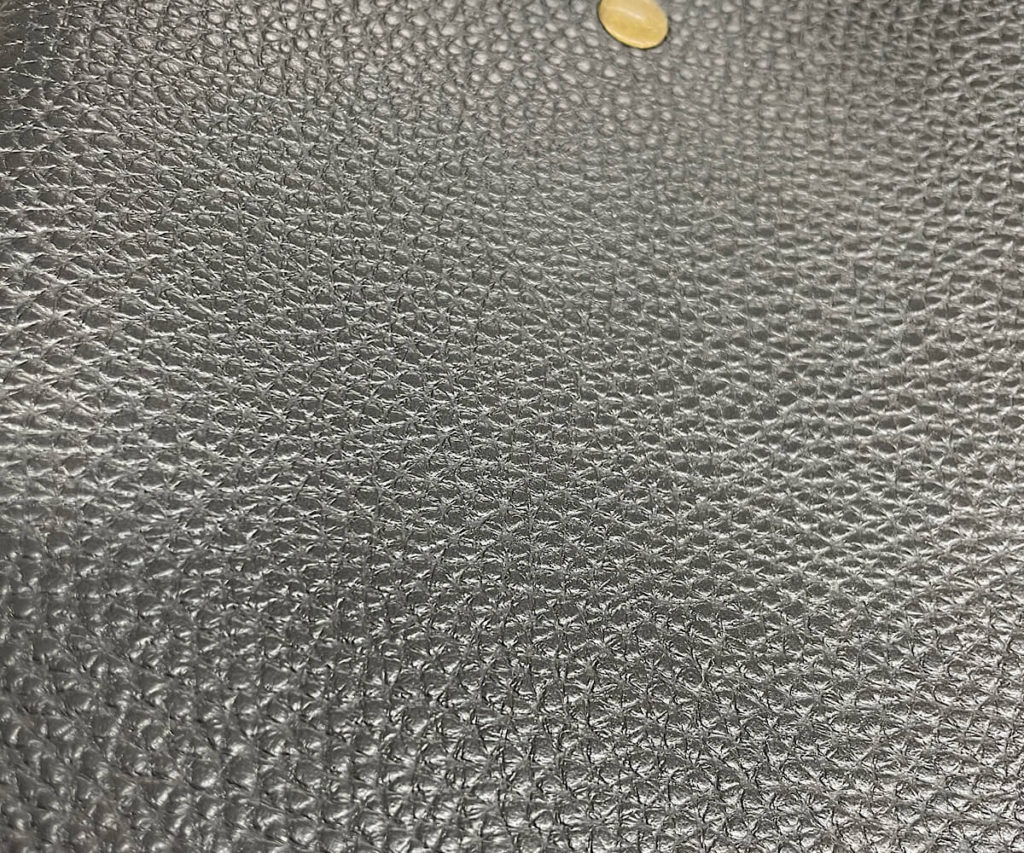 That is all today. How was that? The magazines with giveaways release different items every month. Can you imagine how hard it would be to come up with new ideas? They bend over backwards to make new giveaways without compromising the limited budget. They're seeking to provide better quality than they used to. That's why Japanese magazines with giveaways are here today. I thoroughly respect them. Why don't you go to bookstores to check them out? You can tell intuitively which items are trending in Japan by looking at the giveaways even if you don't understand Japanese. I am sure you will like it. Thank you for taking the time to read my article to the end. See you!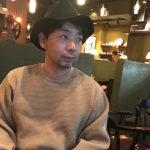 I've been working at a trading company for many years. I live in Tokyo with my wife. Love skiing, traveling, IPAs, wine , X-treme sports, fashion, and learning English and Chinese.