Everyone knows Japanese sake is an original Japanese drink and is one of Japan's representative alcohols. On the other hand, probably nobody would doubt that Japanese sake is most popular in Japan.
Is it true?
A few decades ago, it was the number one alcohol choice for Japanese people. Unfortunately, it gradually changed and is not as popular as it used to be, especially for people in their 20's and 30's. If you have been to Japan or have some Japanese friends, it might be easy to imagine this.
The graph below was published by the National Tax Agency JAPAN .
As you see, actually the volume of production decreased 74% from 1973 to 2019. It means that 2019's production is 26% of 1973's.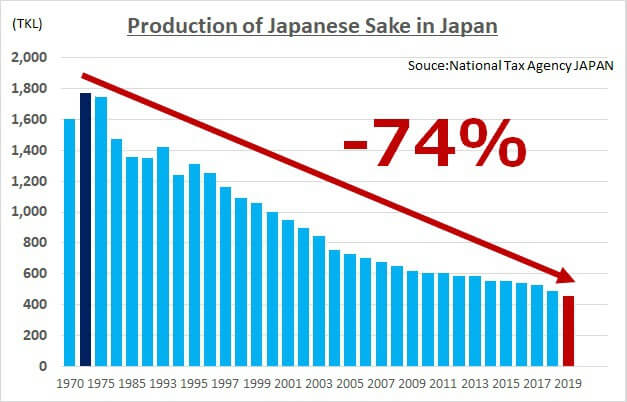 Why did young people lose interest with Japanese sake?
What is happening?
There are three main reasons for this.
"Sake" or "Japanese sake"?
Before starting, let me briefly explain the difference between "Sake" and "Japanese sake."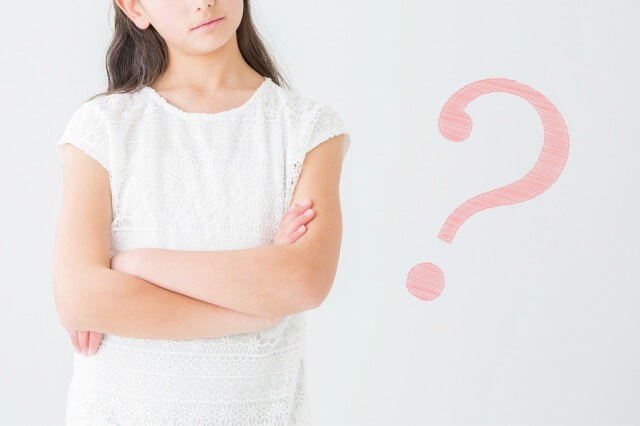 "Sake" might be familiar to non-Japanese because it is easier to say. However, "sake" and "Japanese sake" are not necessarily the same thing. To be precise, "Japanese sake" has its own Geographical Indication (GI). If you love wine or cheese, you may already understand the reason or be familiar with this concept. Yes, it is the same as Bordeaux or Champagne. In order for it to be considered as Japanese sake, it must be made WITH JAPANESE ingredients IN JAPAN. So, if it is made in another country, it is NOT "Japanese sake". It must simply be called "Sake." This terminology was enacted in 2015, so it needs more time to be recognized in the world. I am sure you are not a sake maker, so it is OK if you did not know the difference!
Now, it is ready to go back to the main topic!
Why is Japanese Sake NOT consumed as much as before?
Reason 1: Decreasing and Aging populations
As you see, the Japanese population is decreasing year after year. This also means that the number of people who drink is also dropping.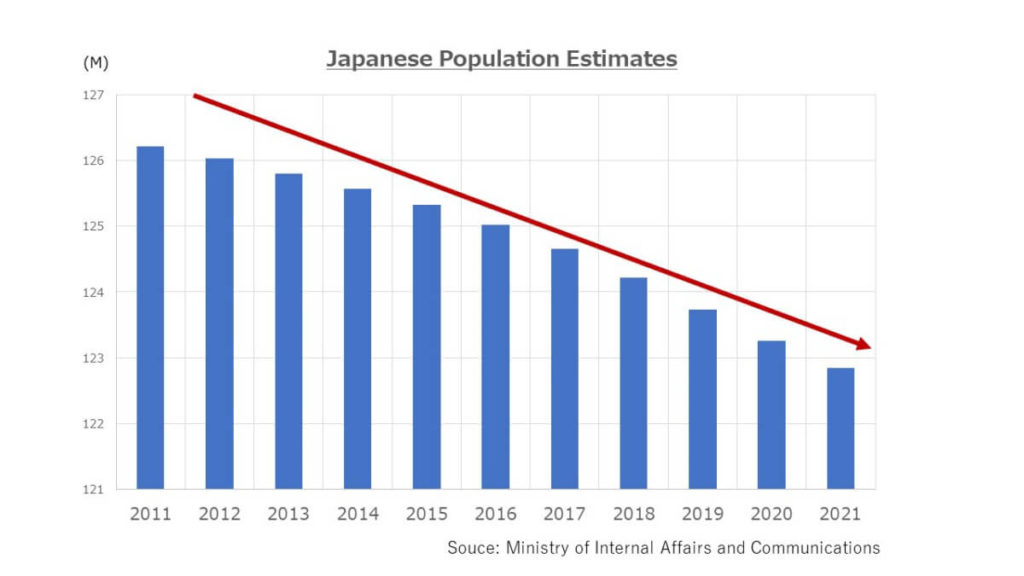 In summary, with the falling population, the Japanese sake consumption has been decreasing.
Reason 2: Changing values
Nowadays, young people do not drink so much compared to the old days. In the past, business drinking parties with co-workers, bosses, or clients were very important. It was said that "Going for drinks is one of your jobs."
However, the values for business drinking parties have been changing. People can say "No" if they do not want to drink at the drinking party. (Although hard to believe now, saying no was taboo before.)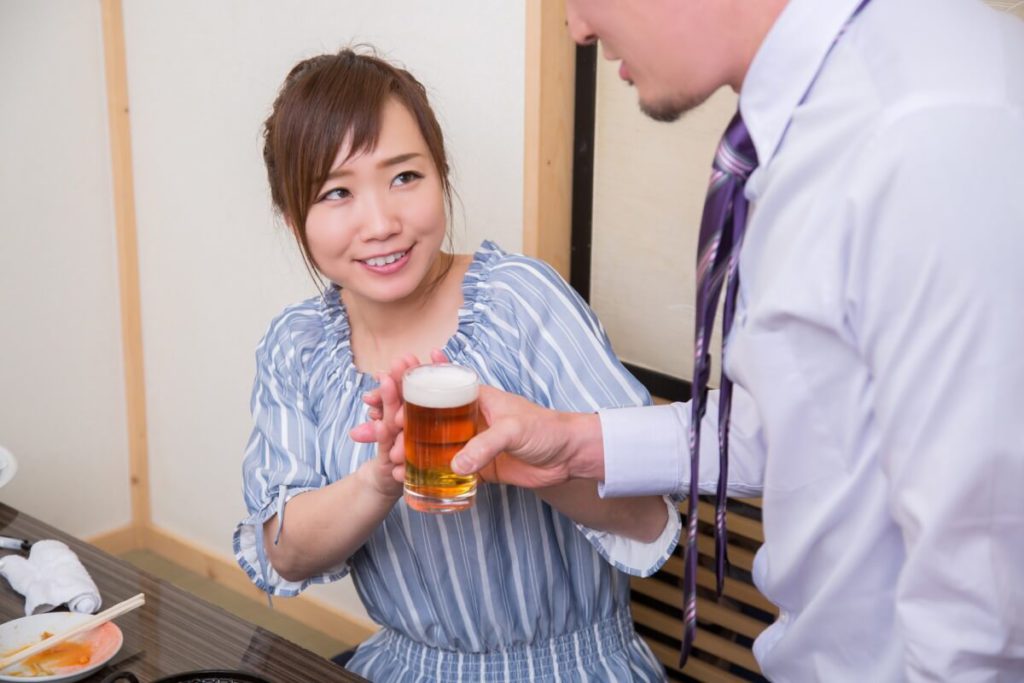 In recent years, it's become more normal for young people to not attend business drinking parties!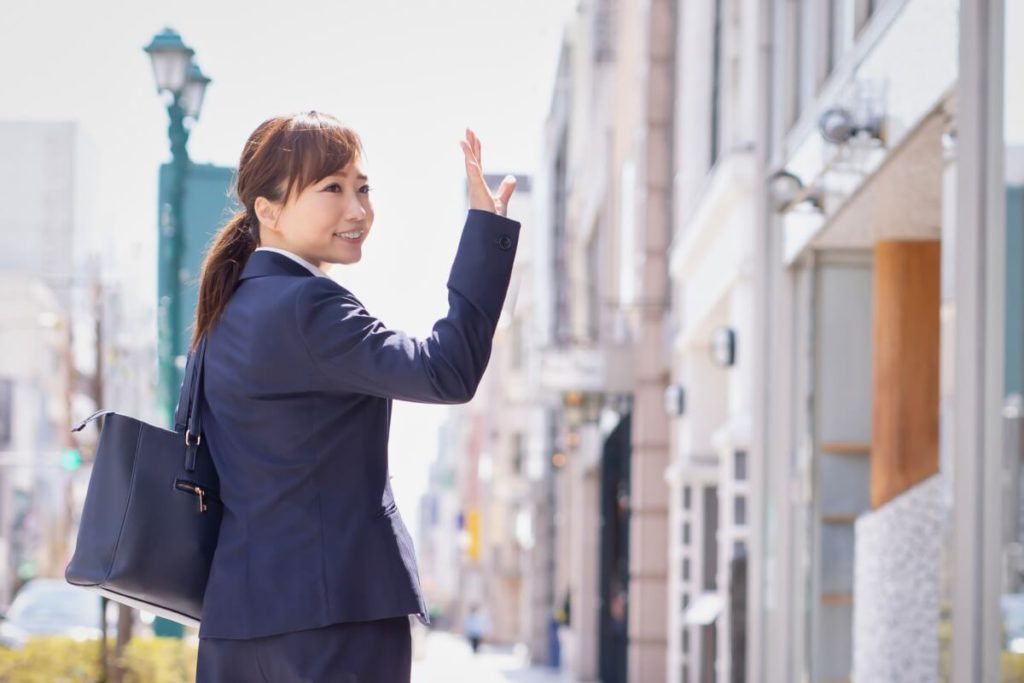 As a consequence, the amount of drinking per person has decreased.
The graph below shows a decreasing amount of drinking per adult. In spite of the proportional increase of the adult population, the alcohol consumption is decreasing. This indicates that people do not drink as much as before.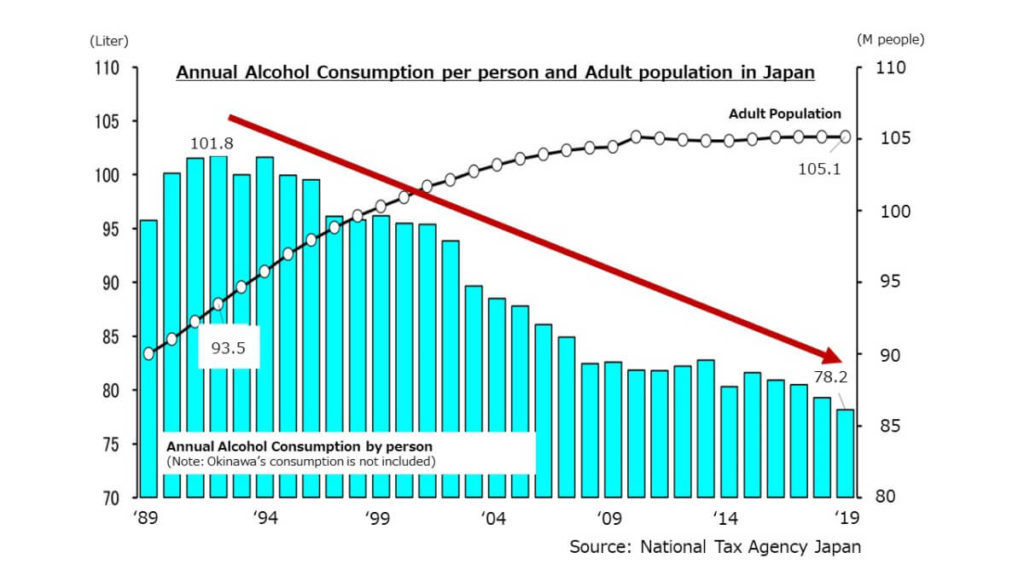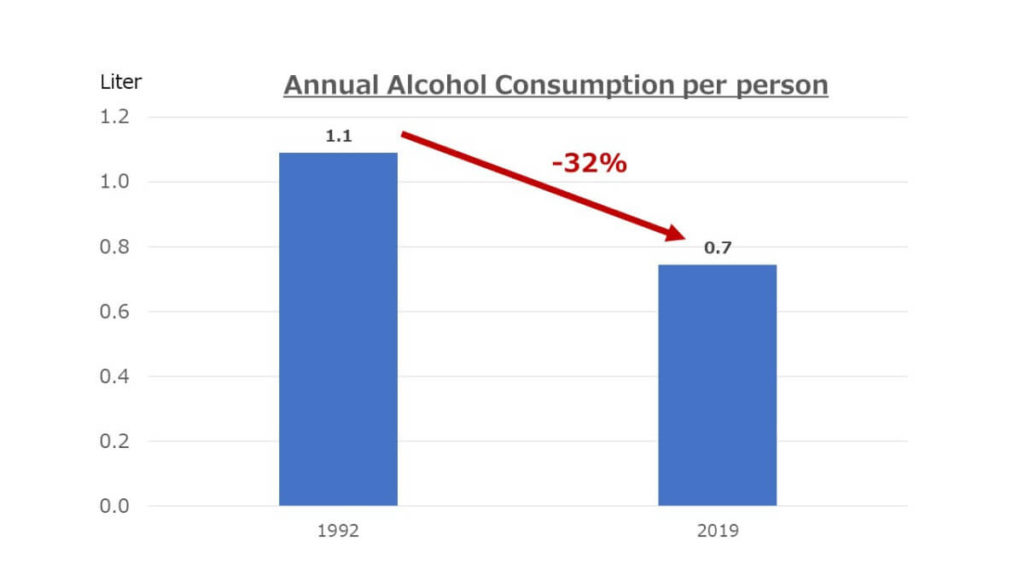 In summary, Japanese sake is not consumed as much as before because young people place less value on drinking alcohol.
Reason 3: Taste diversification
It might be related to reason two. For over one thousand years of Japanese history, Japanese sake was the most popular alcoholic drink in Japan. This was mostly because there were really no options actually. However, currently there are a wide range of options in Japan. It is the same as other countries. It is very easy to get beer, wine, shochu, whisky and so on.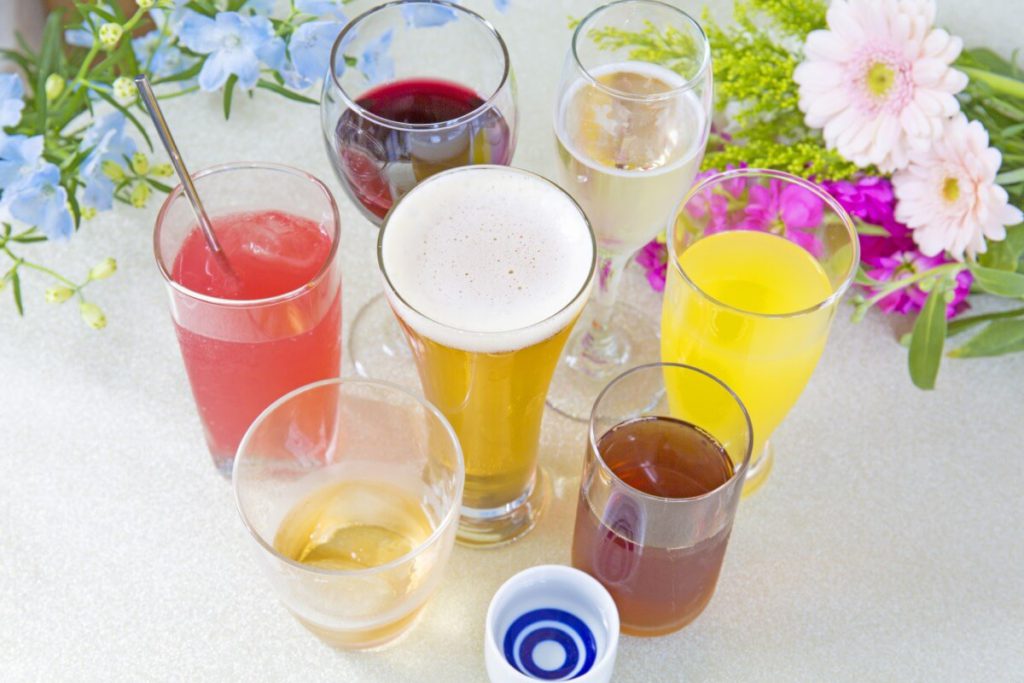 In addition, the way of drinking has also been diversified. For example, chuhai" (short for "shochu highball") is made by stirring with shochu and some drinks (such as juice, cider, green tea, oolong tea, etc.). Some fruit or pickled plum (umeboshi) is often put in it. However, the way of drinking Japanese sake has been the same for decades.
Additionally, our foods have been westernized. Needless to say, beer or wine suit western food better than Japanese sake. And these drinks are easy to drink due to their lower ABV (alcohol by volume) as compared with Japanese sake.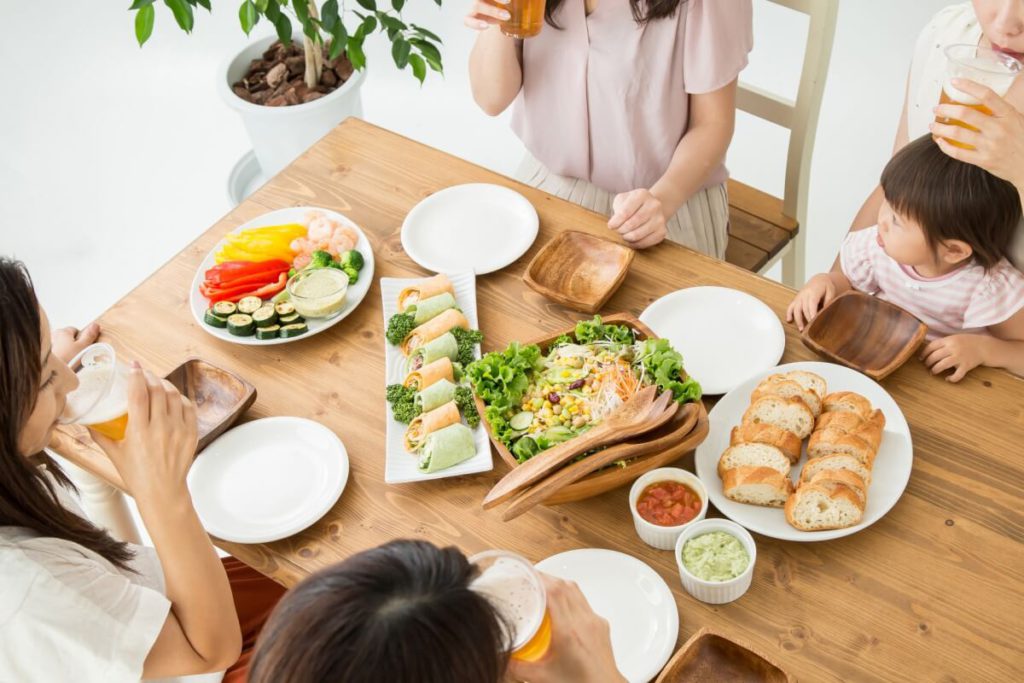 In summary, Japanese sake is not as valued as it should be in our current life.
In conclusion
Japanese sake is not as popular as it used to be in Japan.
But it's not only gloomy news, because the export volume of Japanese sake has been expanding for decades. So, if you are interested in Japanese Sake, I recommend you to try it. The most important thing is to select "JAPANESE sake," not "sake." I am sure you have already kept in your mind the "GI" from the second paragraph.
I am not just making empty requests, I am also making an effort to increase the fun of Japanese sake by writing articles, and also through my shop and my Japanese sake school in Japan!
See you next time!!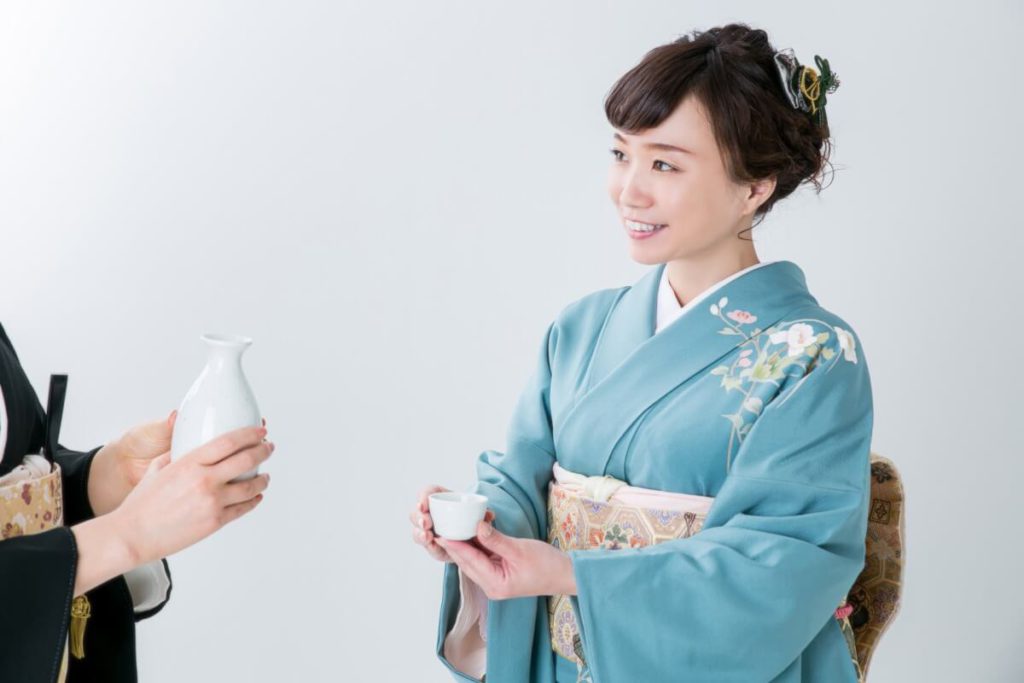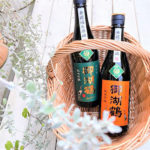 I am an entrepreneur of a specialty store of alcoholic drinks and a Japanese sake school in Tokyo.