As you may know, two-thirds of the land in Japan is composed of mountains and forests. A lot of areas are blessed with abundant timber and clear water. For that reason, the paper industry has been flourishing for millenia and has continued to thrive into the modern times.
I assume we are going to become a paperless society due to advances in technology. In fact, we can reduce material costs at companies, it goes without saying. When it comes to SDGs, we can stop the use of plastic goods by developing paper products.
There are pros and cons to everything, because it depends on the way you look at it.
With that in mind, I'd like to introduce you to the traditional Japanese paper "Washi" that we have to preserve for the benefit of the next generation.
〜How is it made?
It has been made since the fifth century and is recognized as an UNESCO Intangible Cultural Heritage site. The way of making it is similar to papyrus from Egypt and has a lot of steps. The most common material is "paper mulberry", called "kozo" in Japanese. The branches are boiled and stripped of their bark and then dried. After that, the fibers are bleached and laid on a board to be beaten. Finally, the clumps of wet fiber ball is mixed thoroughly with water and scooped up by a wooden screen to be spread evenly. In the middle of the process, it can be customized for dying or adding some material like leaves or dried flowers. It's ready when the fibers are completely dried.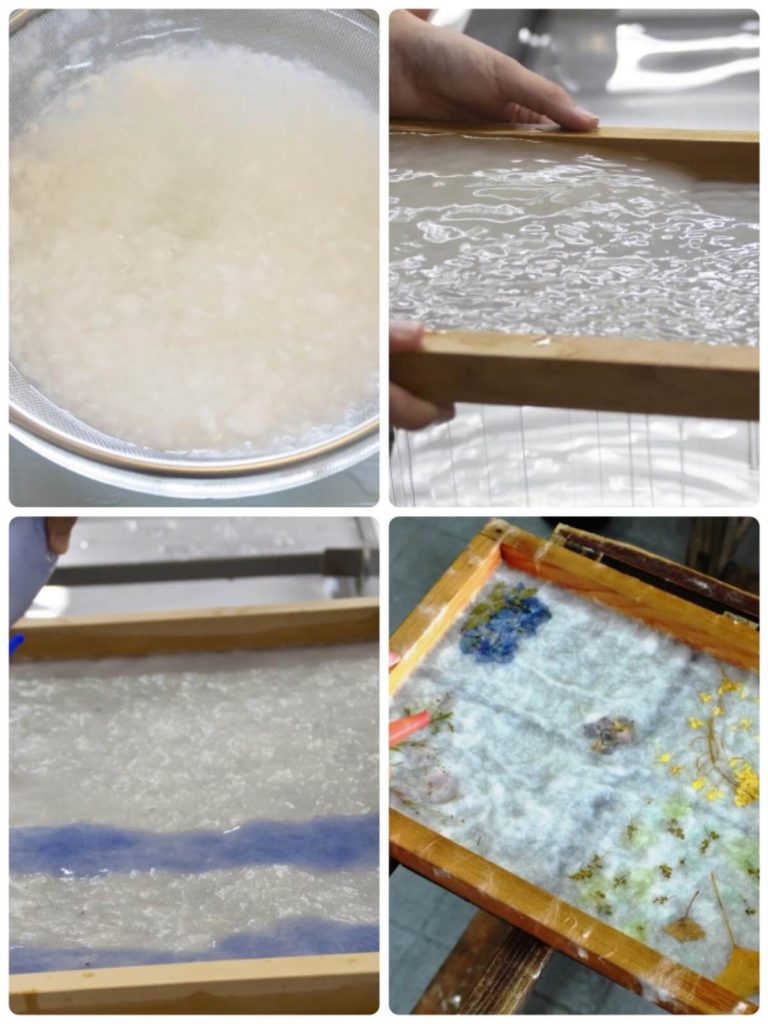 〜Three Major Washi in Japan
Next. I'll elaborate on the areas which are famous for producing it around the world.
Let's focus on their features and dive into the details.
I'm going to include links, so please check them out. You can get information about experiencing Washi crafting and other good souvenirs from Japan.
*Mino Washi (美濃和紙) in Gifu Prefecture
This area is famous for its lanterns and umbrellas which are made of washi. Mino washi has strength and durability that is worthy of being loved for a long time. Mino washi is required for not only paper products but also art repairing. In fact, it has been selected as an art restoration material by the Smithsonian Institution, the British Museum and the Louvre Museum.
In the evening, paper lanterns gradually illuminate the city, creating a mystical atmosphere.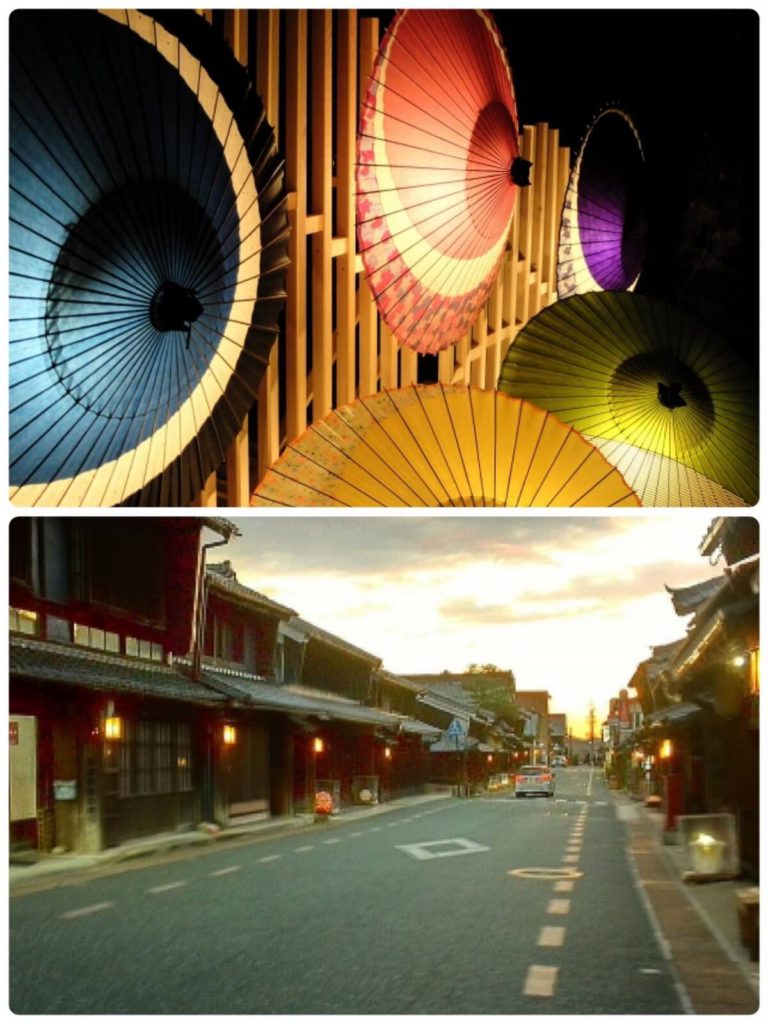 Recommendations VISIT GIFU
美濃和紙の里会館
https://visitgifu.com/
*Tosa Washi (土佐和紙) in Kouchi Prefecture
Believe it or not, Tosa washi is just 0.03mm thick, as if it is "see through" paper, and is the thinnest of all handmade paper. The quality is considered to be useful enough to maintain the economy of the Tosa area. In the 9th century, it's said that the provincial governor " Tsurayuki Kino" who wrote " Tosa Diary" encouraged paper making. In the Edo period, seven colored Tosa washi were created and became well-known domestically due to being selected as gifts for Shogunate. Tosa washi was also used for the restoration of Michelangelo's mural in the Sistine Chapel.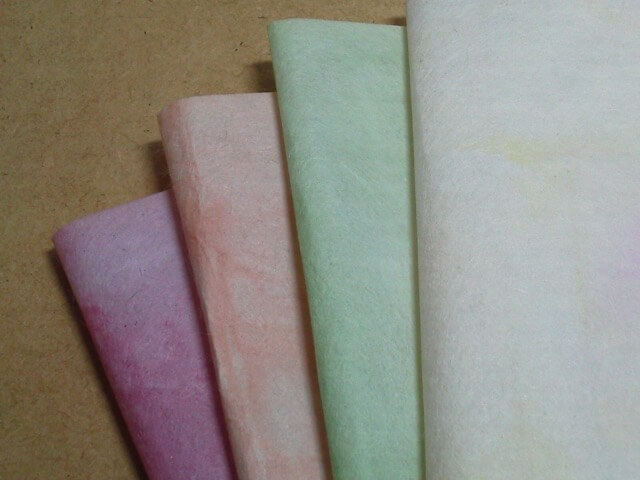 Recommendations Ino-cho Paper Museum
いの町紙の博物館
https://kamihaku.com/en
*Echizen Washi (越前和紙) in Ishikawa and Fukui Prefecture
Echizen washi is considered to be the king of washi because of its heavy-duty quality. It was the first handmade paper that was selected for paper money. Bills are required to be strong and repel water and Echizen washi is the ideal material for that. This area was a castle town in the past and thrived because of its traditional crafts. The technique has been handed down over the centuries and will be attractive to many people forever.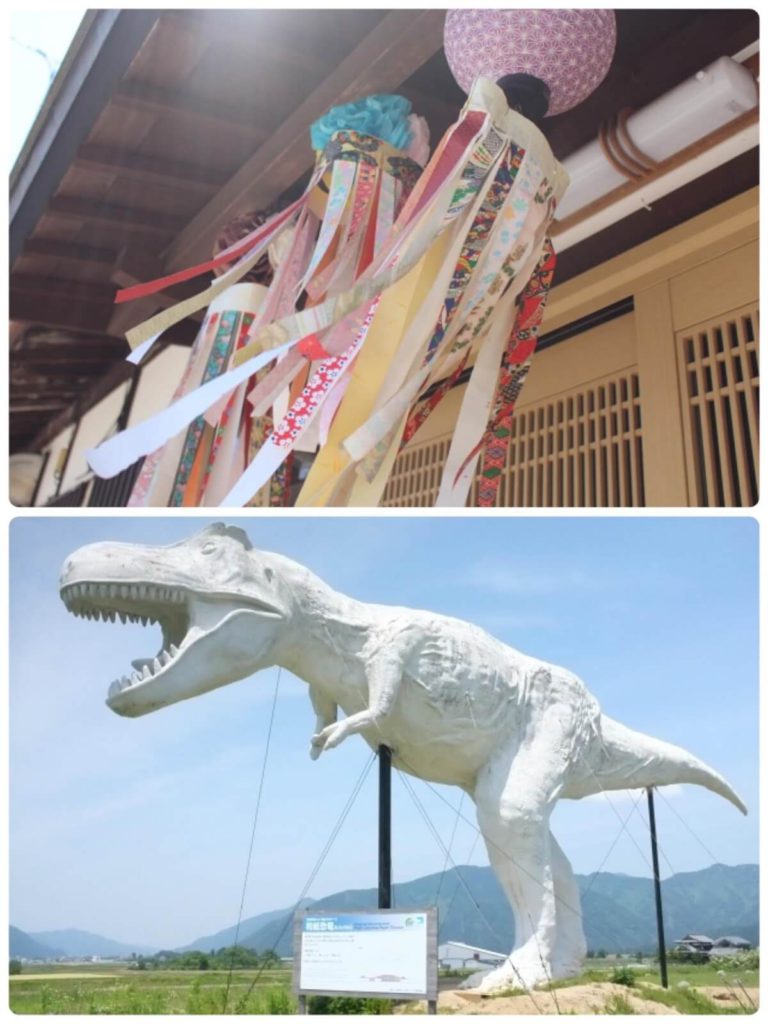 Recommendations Yunokuni no mori
ゆのくにの森
https://www.yunokuni.jp/mori/experience/washi/?lang=en
〜What kind of products are made from Washi?
They come in many varieties such as stationary. Some examples are for letters, wrapping paper, calligraphy paper, tableware and stuff like that. Washi also can be used for many kinds of Japanese furniture, the most famous examples being "Shoji sliding doors" and Japanese lamps. Another popular use is for crafting accessories such as fans, art, ornaments etc.
〜My favorite items made from Washi
*Etegami (絵手紙)
Have you heard of Etegami? It's a postcard with a hand painting by the sender which has a few words added. You can draw whatever you like to fill in the card. When the paint runs on washi, it ends up creating a unique charm. In most cases, it would be a seasonal greeting but a love letter would also be possible. There's no need to write a long sentence. You can put your heart into a few words.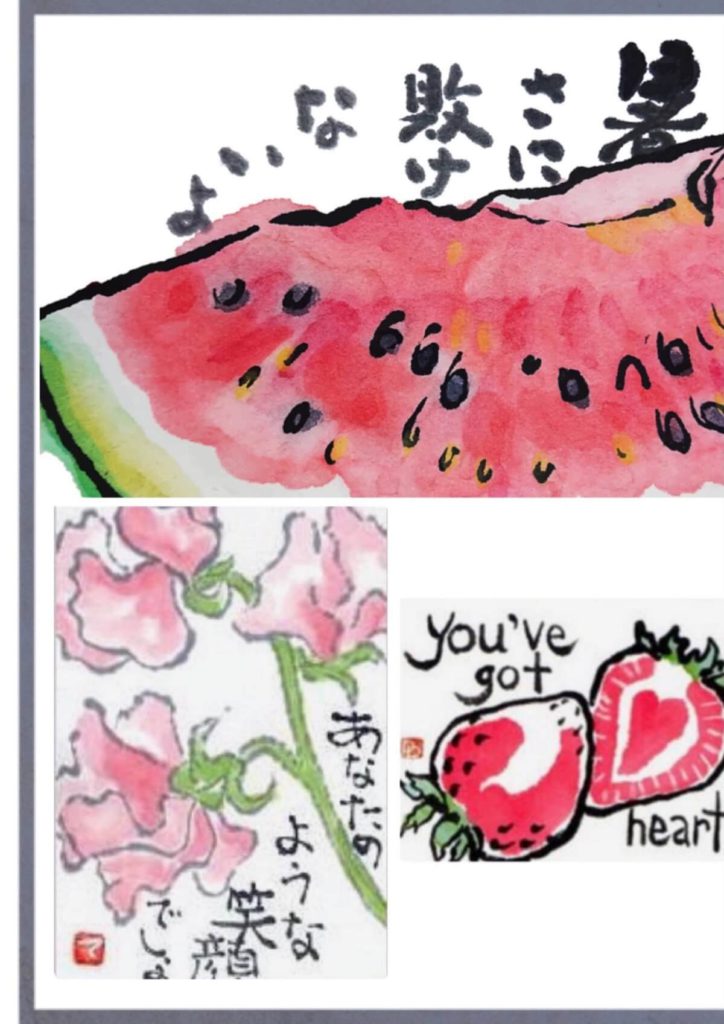 Needless to say, email is a convenient tool but kind of boring. Wouldn't it be nice if you can get a Etegami from your valued friend? It would be heart-warming to see it.
If you're interested, please visit the link below.
You can get more details about Etegami.
Recommendations
Komae city website (東京都狛江市公式サイト)
https://www.city.komae.tokyo.jp/index.cfm/4,73662,10,html#English
*Shoji sliding Door for Moon viewing (月見障子)
I won't talk a lot about it because if you just see a picture, you'll get everything that I want to tell you. Since ancient times, Japanese people have cherished nature and appreciate scenery that changes with the seasons. A moon viewing is the most precious event for ancestors. I wonder if the craftsman had a hard time making them. I'd like to show respect to the artisan.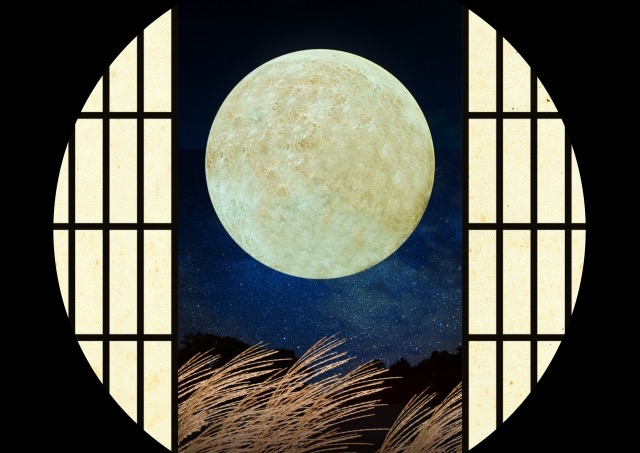 Conclusion
Thank you for reading my article to the end. Did you have fun and find anything interesting? If you have time, I'd be very grateful if you could give me your opinion. See you later!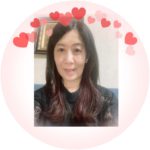 Brand Ambassador of kyoto Denim company, Kimono dresser, Japanese flower arrangement instructor I was born and raised in Osaka, I know this area like my backyard. I'd like to introduce Japanese culture and good points to someone from overseas. That'why I study English every day. Please feel free to ask me if you need anything.