♪Disney
Walt Disney ー There is no doubt that he is a world famous entertainer who created "Disney World." Disney films, music, musicals, goods and places related to them have been fascinating people around the world. Also, Disney's theme parks have had a great impact on the amusement park industry.
Walt Disney first made his "Disneyland Park" in California. If you are a Disney fan, you won't need this information, but these are the Disney Resorts in the world now.
☆Disneyland Resort (California)
☆Walt Disney World Resort (Florida)
☆Aulani Disney Resort & Spa Ko Olina (Hawaii)
☆Shanghai Disney Resort
☆Hong Kong Disney Resort
☆Disneyland Paris
☆Tokyo Disney Resort
Also, I cannot help but mention "Disney Cruise Line," which are luxury cruise ships that entered service in 1998. They must sail us on a sumptuous world trip.
In Japan, there are "Tokyo Disneyland" and "Tokyo DisneySea," and DisneySea is only here in the world. I know Disney Resorts are not made in Japan, but let me narrow it down to Tokyo DisneySea in this article.
♪Tokyo DisneySea
First off, DisneySea is not a water park but an amusement park like Disneyland. It was created on reclaimed land next to Tokyo Disneyland in 2001. Compared to Tokyo Disneyland that opened in 1983, the history of DisneySea is just about 20 years so far. By the way, did you know that both Disneyland and DisneySea are in Chiba Prefecture, not in Tokyo?
There are seven areas in DisneySea. They call them "Seven Themed Ports," and we can feel like we are traveling around the world. Interestingly, these "Ports" are sometimes made by imitating real places, and they're sometimes imaginary places.
There are plenty of websites or books that show us its history, rides (They call them "attractions"), shows, foods and how to enjoy this amusement park, so let me skip the details. However, I'd like to mention that its concept is "Where Adventure and Imagination Set Sail." Look at the picture that I took near the entrance. There is a sign that says "VIA MONDIALE." It means "World Street" in Italian.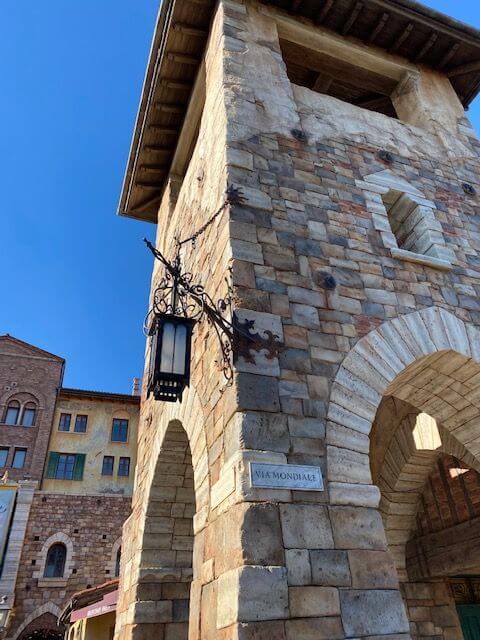 I love traveling abroad. Today, let me introduce five of my favorite places in DisneySea that I can feel like being in exotic places. If you are interested, please take a look at the map. My journey starts from this VIA MONDIALE. Welcome aboard! Now, let's sail into the unknown sea!!
https://media2.tokyodisneyresort.jp/home/download/map2022/01/S_map_2201_en.pdf
♪New York ~ American Waterfront ~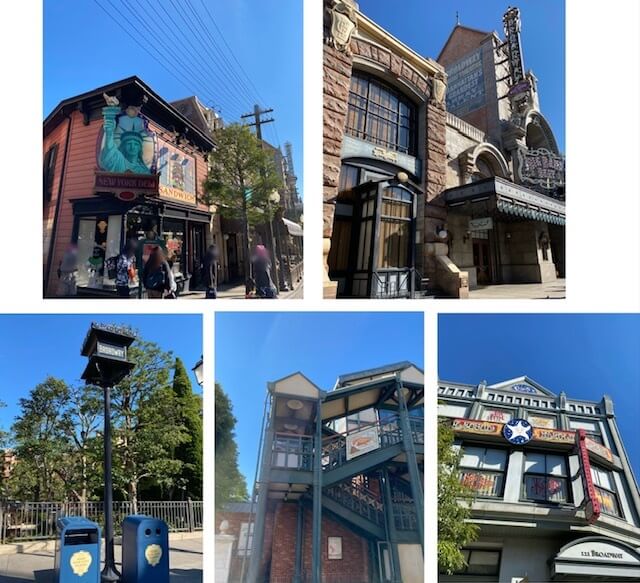 Since Disney is from the USA, it might be a good idea to start from New York. Here we can feel like we are going back to the early 20th century. Did you notice the utility pole and electric wires in the photo on the top left? I heard there are no utility poles in Manhattan now.
The photo on the top right is "Broadway Music Theatre." This theater is designed in the motif of the "New Amsterdam Theatre" in New York. Two mermaid statues on both sides above the entrance have a mask with a happy face and a sad face for each. They describe comedy and tragedy. The mixture of Broadway musicals and DisneySea must excite both the musical fans and Disney fans!
♪Arabian Nights ~Arabian Coast ~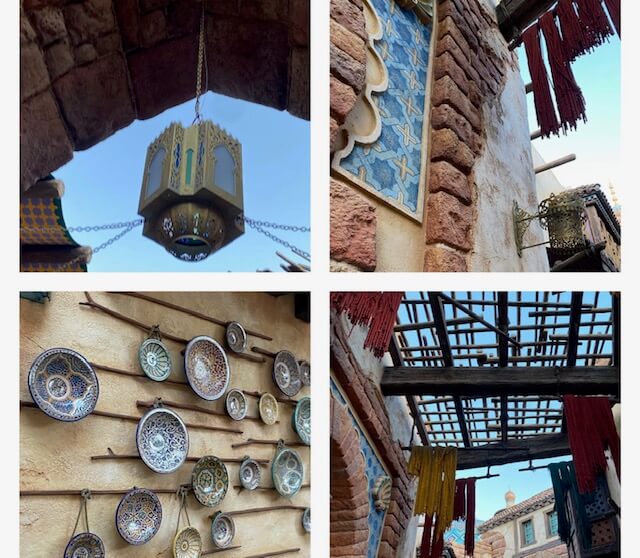 Have you ever heard about the story of "Arabian Nights?" It's a storybook that collects stories in the Islamic world, and it is said that it was originally created around the ninth century. "Aladdin's Magic Lamp" and "Sindbads' Adventures" might ring a bell. I'm a big fan of the musical "Aladdin." All of the structures, decorations and good smell of curry in this area make me feel as if I could fly over Aladdin's world on the magic carpet.
You can see a variety of Islamic patterns here. I heard Muslim people don't worship idols, so instead of drawing humans or animals, they use geometric patterns, plant patterns and character patterns. Can you find some of those beautiful patterns in each picture above?
♪Portofino ~ Mediterranean Harbor ~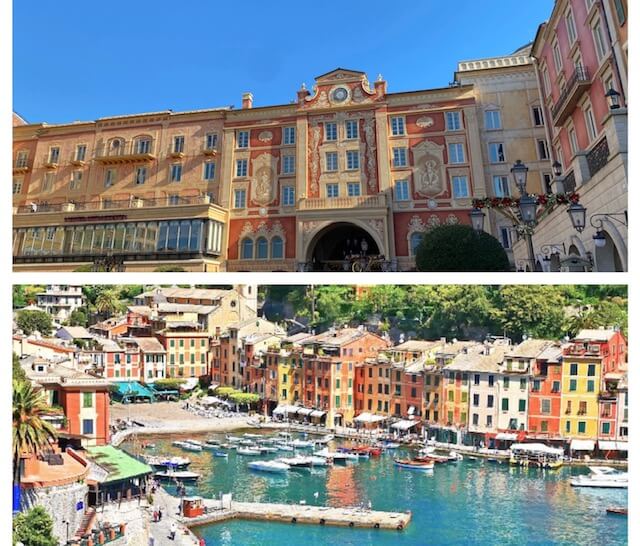 The top picture is "Hotel MiraCosta", which is the only hotel inside DisneySea. "Mira" means "view," and "costa" means "coast" in Italian. This hotel is created with an image of a fishing village named Portofino in Italy. It is a luxury resort that has a beautiful bay with picturesque colorful buildings as the photo on the bottom shows. Hotel MiraCosta is also facing the main harbor in DisneySea, where the aquashows are held.
♪Venetian Gondolas ~ Mediterranean Harbor ~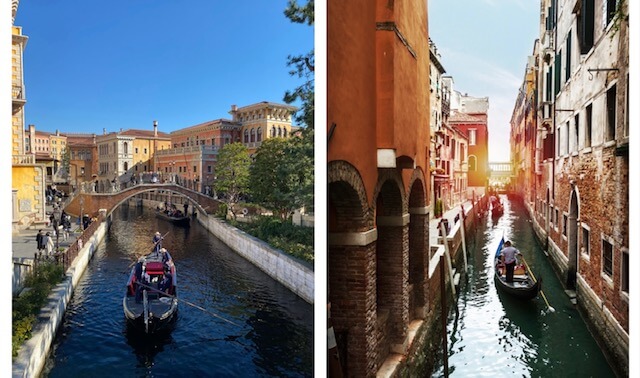 Look at the pictures. Can you tell which is DisneySea? This is my best shot I took on the day. As you know, Venice is famous for its Gondolas. We can simulate the experience here in Japan. The cruise must help you to unwind and enjoy the gorgeous views in DisneySea.
♪Ponte Vecchio ~ Mediterranean Harbor ~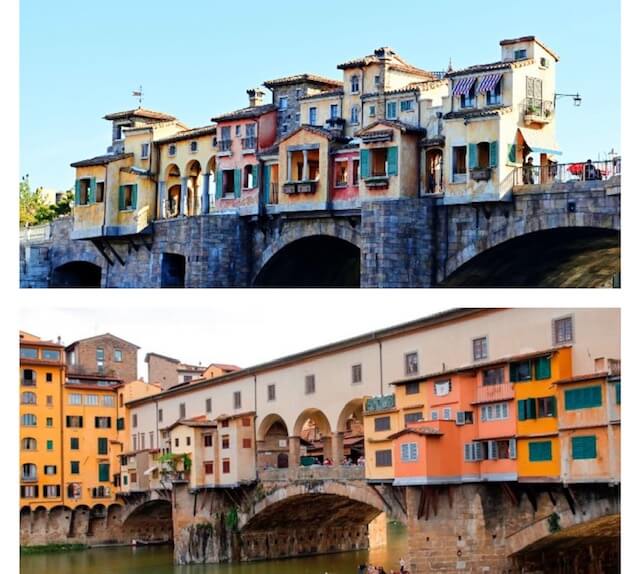 In DisneySea, there are fifteen bridges for guests, and "Ponte Vecchio" is the longest. "Ponte" means "bridge," and "vecchio" means "old" in Italian. As expected, there is a bridge called "Ponte Vecchio" in Italy. It is the oldest bridge in Firenze and one of the tourist spots. Interestingly, there are shops on the bridge. You can see the colorful shop-like buildings on the one in DisneySea too. Actually, there is only one souvenir shop there. This bridge plays an important role to lead guests to another port.
♪Where is your next destination?
How was this mini world trip? DisneySea is not only for Disney fans. There are plenty of other ways to enjoy this magical world. Of course, nothing beats really visiting each place in the world, feeling the smell, temperature, humidity and vibe there and communicating with local people. I'm writing this article in 2022 during the coronavirus pandemic. The world is facing a hard time traveling abroad now. On the flip side, in my eyes, it's the best time to ponder over my next destination. How exciting it would be if I could visit these places that I mentioned in this article somewhere down the line! Have you decided your next destination? I hope you put visiting Japan on your bucket list too. As Walt Disney said, I'd like to think…
"If you can dream it, you can do it."
Have a safe trip!!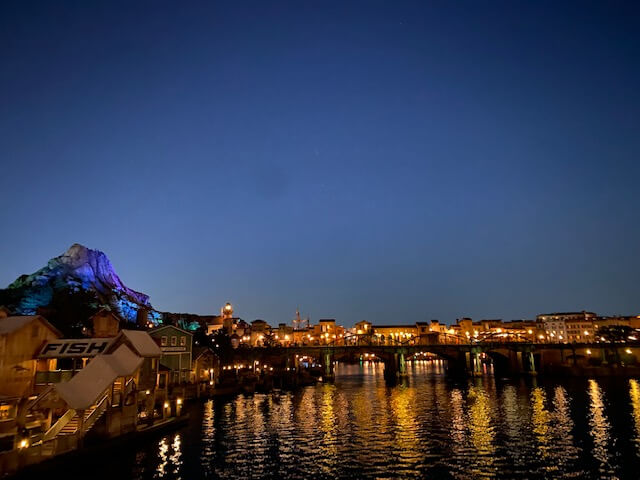 [Official]Tokyo DisneySea|Tokyo DisneySea
tokyodisneyresort.jp/en/tds/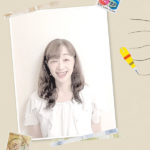 Working for an English language school. My source of energy is our students' smiles full of curiosity. I love visiting my friends in and outside of Japan.