In March, 2022, I wrote about Tokyo DisneySea and introduced some places where we can feel as if we are taking a world trip. This article is a side story of it. Today, let me see this fascinating place from another perspective and share my favorite messages that I didn't mention in my past article.* I hope you have a magical day by reading this article.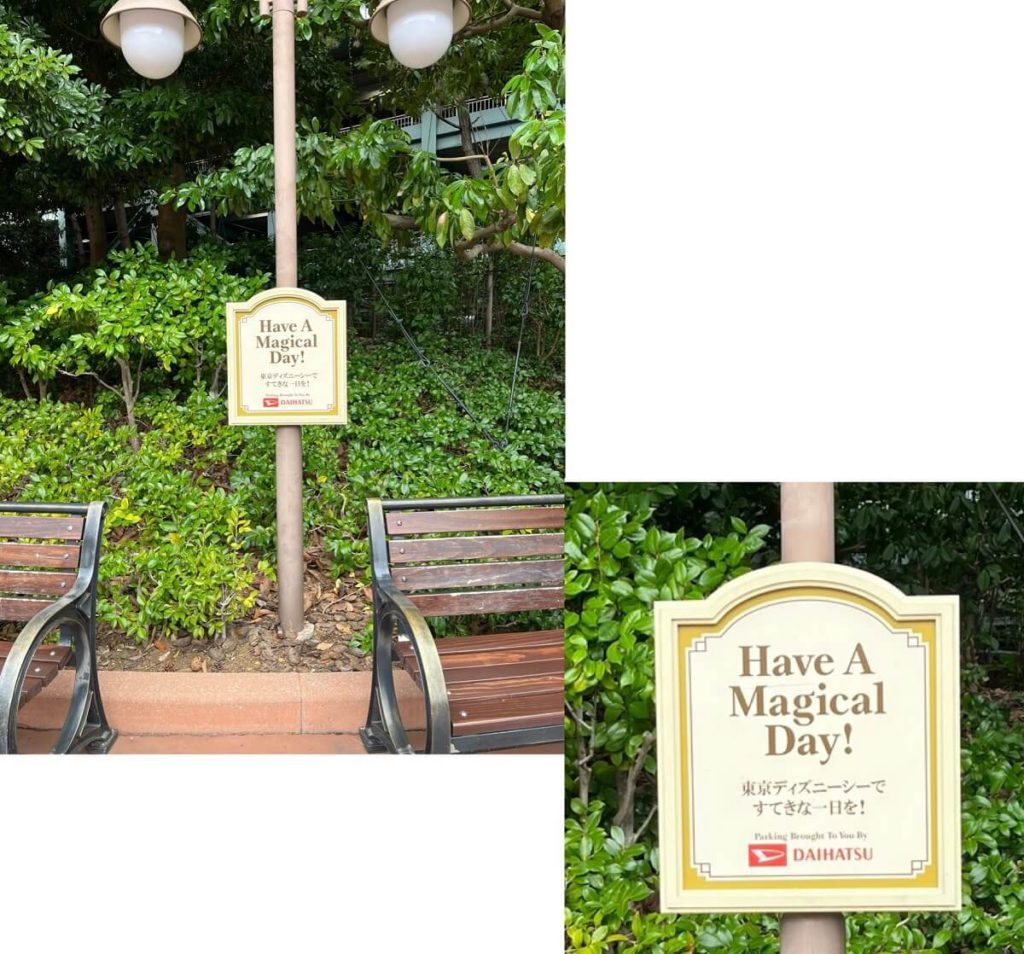 ☆Messages
Just like other Disney related places, we can find positive messages in Tokyo DisneySea. These are three of my favorites!
♪Soaring: Fantastic Flight
This attraction opened on July 23rd in 2019 in Tokyo DisneySea and is one of the most popular rides even now. Did you know there are four "Soaring"s in the world including Tokyo DisneySea?
♪Soarin' Around the World -Disney California Adventure in Disneyland Resort-
♪Soarin' Around the World -EPCOT in Walt Disney World Resort-
♪Soaring Over the Horizon -Shanghai Disneyland in Shanghai Disney Resort-
♪Soaring: Fantastic Flight -Tokyo DisneySea in Tokyo Disney Resort-
Speaking of "soaring," I can't help but sing a phrase from my favorite song "A Whole New World" from Aladdin. "Soaring, tumbling, freewheeling!" And this attraction really makes us feel like we are soaring to the sky! Words cannot express how I was blown away when I was on this flight for the first time, and it was my first experience that everyone applauded in union after landing.
There, this message in Italian sends us warmly.
"Il nostro impegno costante e quello di realizzare un mondo bello in cui portare i propri sogni a nuove altezze."
To be honest with you, I have no knowledge about the Italian language, but according to my sources, it means, "We wish you to chase your dreams and fly higher to your future!"
♪Indiana Jones® Adventure: Temple of the Crystal Skull
Without question, this is an attraction based on the world renowned film from the Indiana Jones series. It might seem to be a speedy attraction, but it runs about 25 km/h at most, which is the ninth fastest ride in Tokyo Disney Resort. This is the speed ranking of the attractions in Tokyo Disney Resort.
No.1: Journey to the Center of the Earth (about 75 km/h)
No.2: Splash Mountain (about 62 km/h)
No.3: Raging Spirits (about 60 km/h)
No.4: Tower of Terror (about 50 km/h)
No.4: Space Mountain (about 50 km/h)
No.6: Big Thunder Mountain (about 45 km/h)
No.7: Gadget's Go Coaster (about 35 km/h)
No.8: Flounder's Flying Fish Coaster (about 35 km/h)
No.9: Indiana Jones® Adventure: Temple of the Crystal Skull (about 25 km/h)
Although it isn't such a speedy attraction, going through bumpy ways in the darkness is thrilling and enough to make us adventurers.
After the adventure, don't miss this cool message from its sponsor, Panasonic.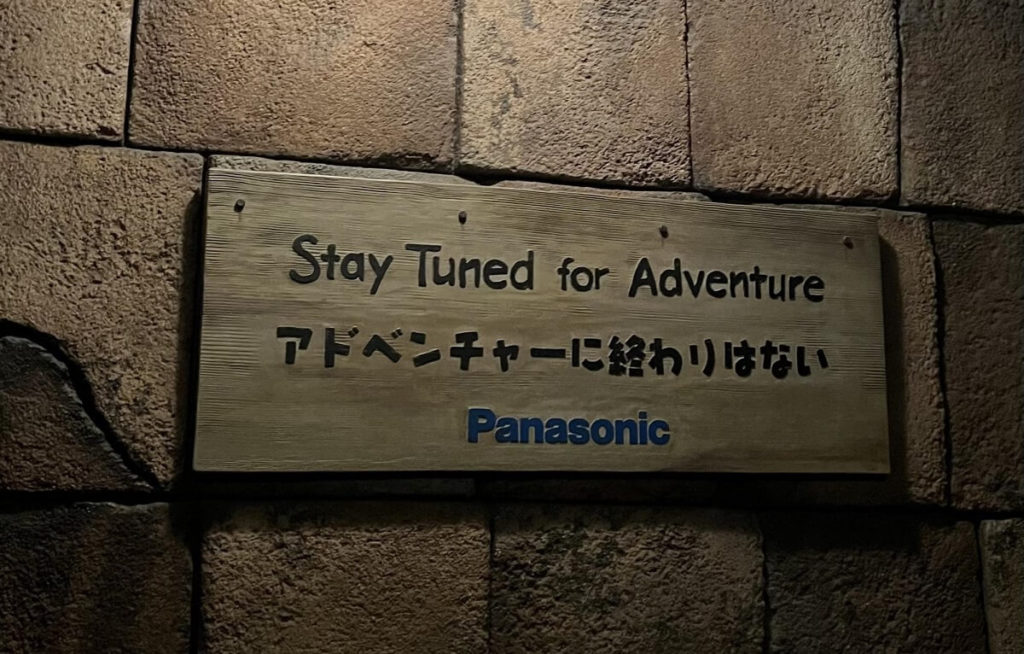 "Stay Tuned for Adventure アドベンチャーに終わりはない"
If I translate this Japanese directly, it means "There is no end in adventure," but using the expression "stay tuned" is the witty way of Panasonic, a giant electric-appliance manufacturer, isn't it?
♪Sindbad's Storybook Voyage
Last but not least, let me introduce this peaceful attraction. It goes without saying that this ride is based on the masterpiece, "Sindbad's adventures" from the Arabian Nights. Why does this ride attract not only small children but also many adults? For me, it's a place to enjoy music! Listen to the song "Compass of Your Heart" composed by Alan Menken and sung in Japanese by a stage actor, Sakamoto Kenji. This song was created just for this attraction, so you can listen to it only while you're on this ride.
With this song, I always enjoy this attraction to the fullest. Plus, this final message adds a positive vibe by finishing this voyage on a good note.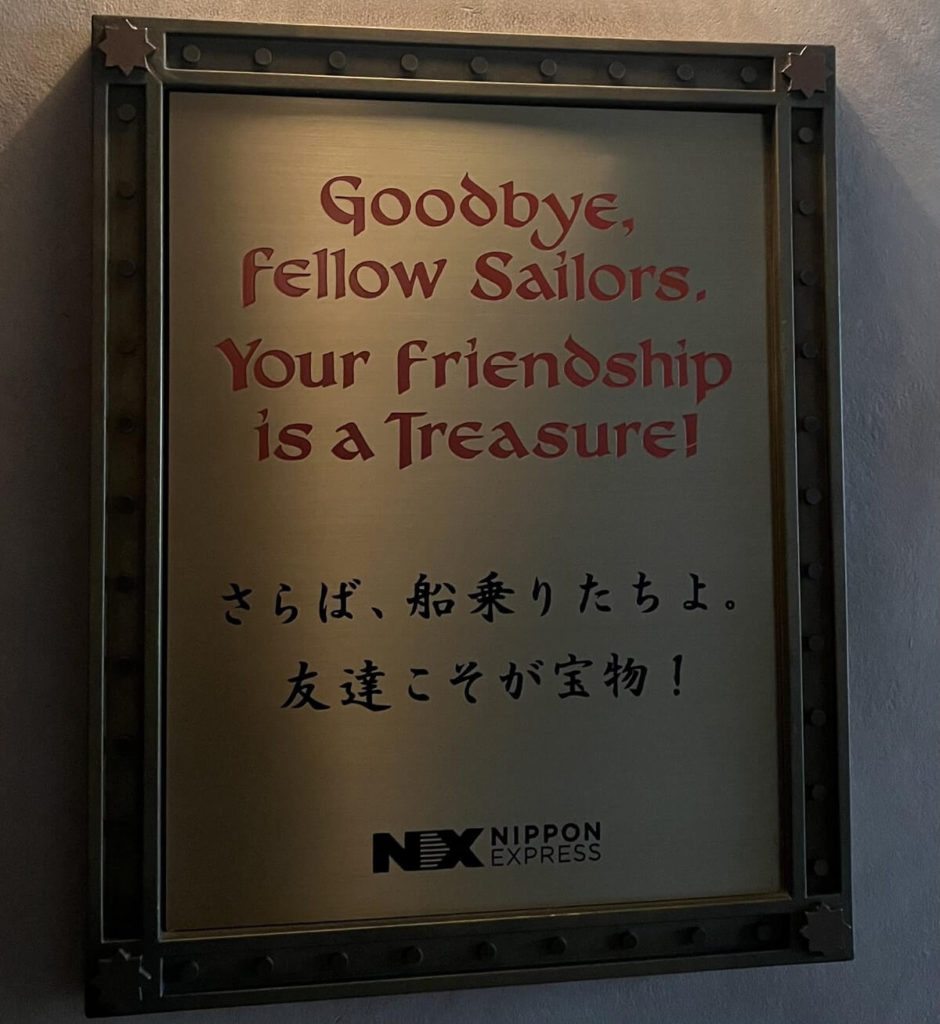 "Goodbye, fellow sailors. Your friendship is a treasure! さらば、船乗りたちよ。友達こそが宝物!"
☆Enjoy your adventure!
Did you notice that the three messages I introduced today are at the exit of each attraction? If you are excited and talking about the ride with your companions, you might miss them. In my eyes, finding our favorite messages is one of the perks of visiting Disney Resort! Walking around this fantastic world is like a treasure hunt. Please collect your favorite treasure and have a magical day!
*If you're interested, please check out my past article about Tokyo DisneySea: Mini World Trip in Tokyo DisneySea
Tokyo DisneySea official site: Information about Tokyo DisneySea
My friend's article about Tokyo Disney Hotels: Tokyo Disney Hotels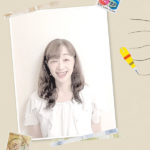 Working for an English language school. My source of energy is our students' smiles full of curiosity. I love visiting my friends in and outside of Japan.