Hi! I'm a box. I don't know my name, but I have many friends. They don't know their names either, but the writer of this article loves to name them. Today, some of my friends want to talk to you. I'll be glad if you listen to their stories. 
☆BOX1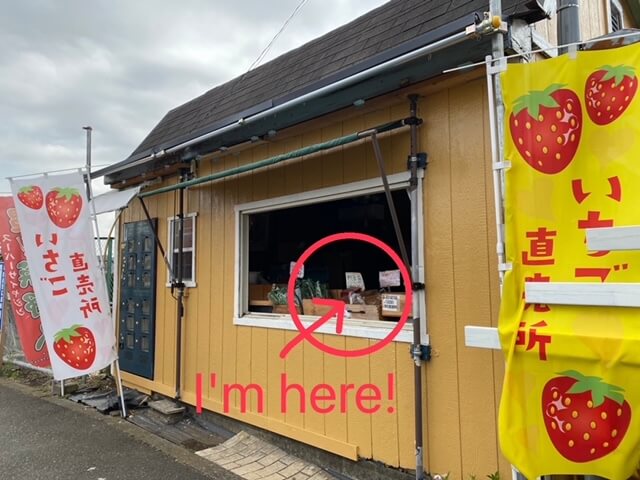 Did you call me? I'm here, just in the center of the table in this wind-swept hut.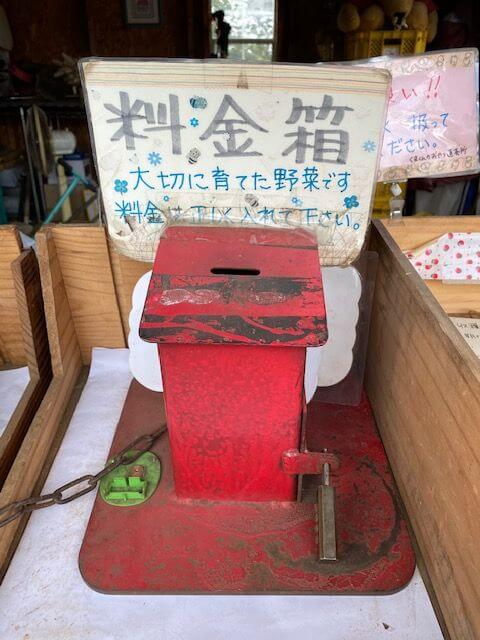 Hi! My name is Berry. Don't say I'm wearing a worn out outfit. This is the proof that I've been working my tail off here. My owner's fields are just behind my workplace, but there is usually nobody here except me. My owner picks some vegetables and strawberries in the morning, puts them in the boxes beside me and goes back. Our customers are usually our neighbors. They see our products, and if they like them, they pay by putting some coins into my pocket. My owner and I trust them to throw in the exact number of coins. If you want to shop here, make sure you bring some coins since you can't use your credit cards, and we can't give you change either. I recommend you visit us in the morning, or you might miss our fresh crops. How about these strawberries? They are super juicy and sweet. Only four packs are left today. Don't miss them!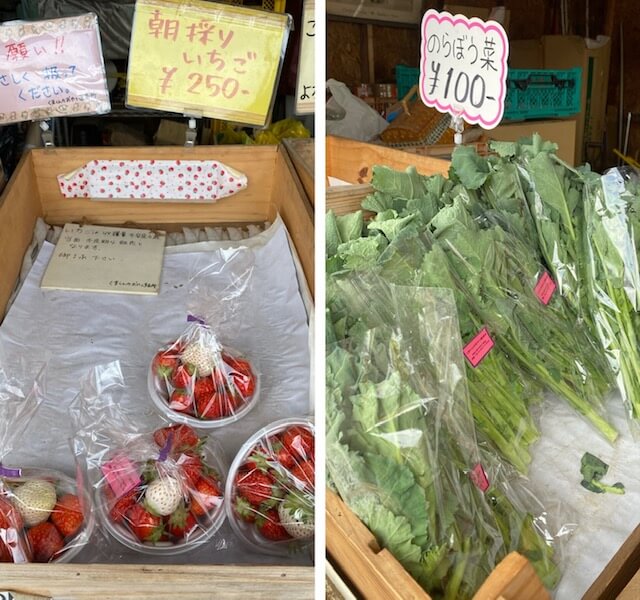 ☆BOX2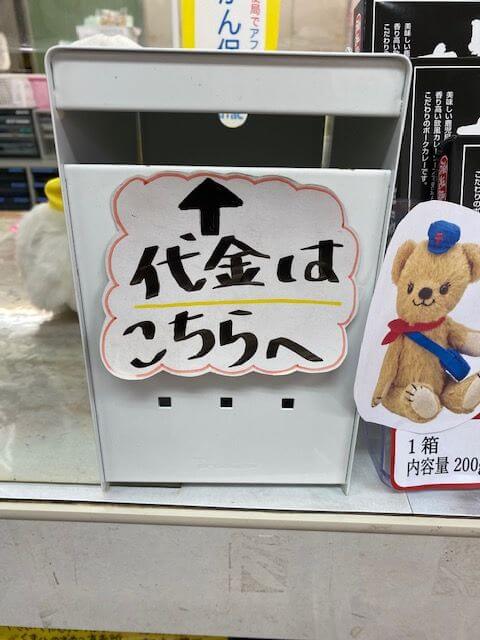 Hello! I'm Posty. I'm working at a post office, but I'm not a mailbox. What do I do? My job is just the same as Berry, getting coins from my customers. My owner is not a postal worker. Actually, my owner is a farmer who rents a space in a post office and sells vegetables and fruits here. This is our unmanned sales space. People who come to the post office see our products and sometimes buy them. Some customers visit us to get our fresh crops even if they don't have anything to do at the post office. People never skip throwing coins to my pocket without fail. It doesn't matter whether the postal workers are watching them or not. The postal workers are always smiling and enjoying chatting with local people. I'm happy to hear they're talking about our vaunted products. Most of my friends are jealous of me because I can communicate with the postal workers in an air-coditioned room.
By the way, we have some heads of broccoli today. They're only 150 yen! First come, first served!!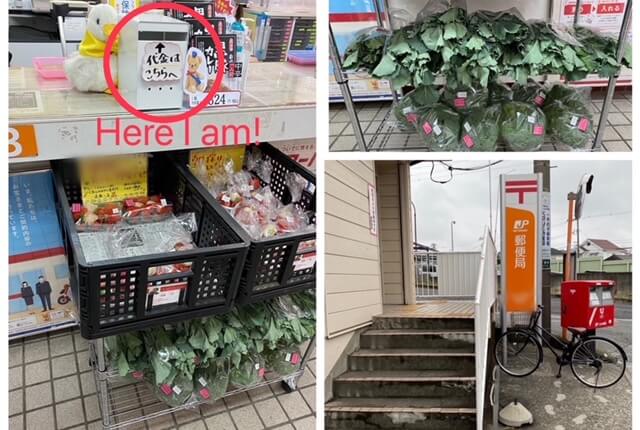 ☆BOX3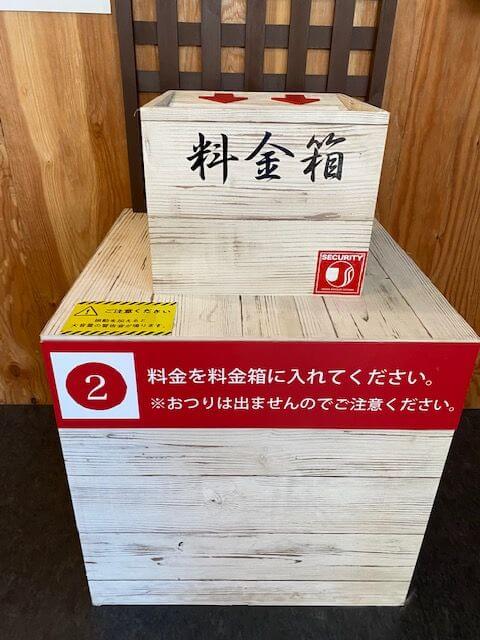 Welcome to my store! We only have takeaway gyoza. Oh, my name? I'm Gyozy. Cool, isn't it? As you see, there is no staff here, but don't worry. I'll let you know what to do and how to do it. First off, I'm in this gorgeous building. You would be surprised that we are open 24/7! Nobody is here, but feel free to open the entrance door.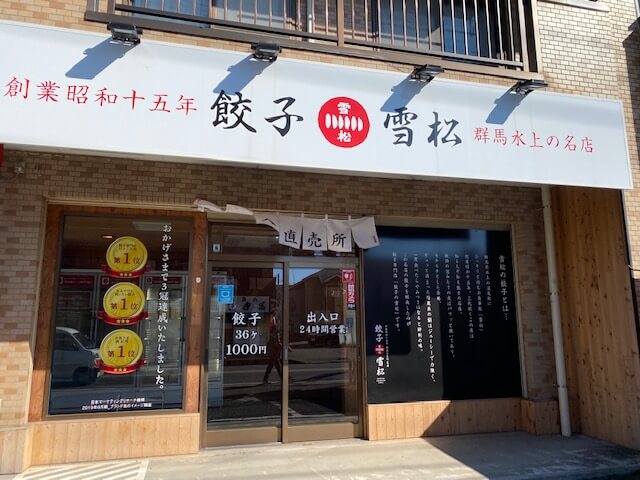 You can see a giant refrigerator full of packed gyoza. Beside it, there is a screen, and it explains how to buy gyoza here repeatedly. I'm at the end of the room, and the sign board behind me also shows how to buy it. Let me translate it into English.
Take out the gyoza pack. It's 1000 yen per 36 pieces.
Put the money into the fare box. We can't give you change.
You can get two ice packs per gyoza pack for free.
We recommend you use a cool bag if it takes over 20 minutes to go. It's 100 yen.
We have our special sauce. It's 200 yen. Please try it.
We don't have any change.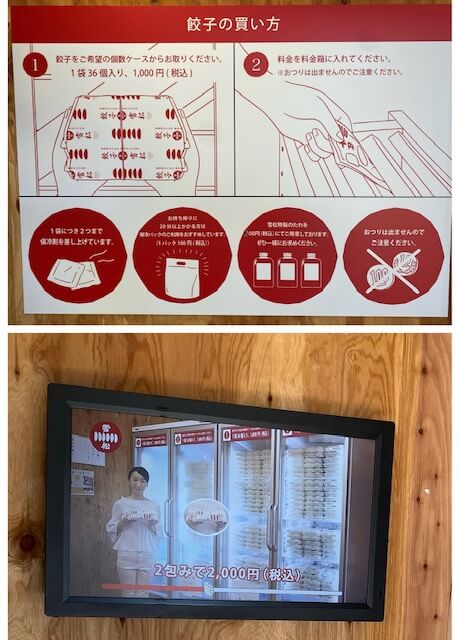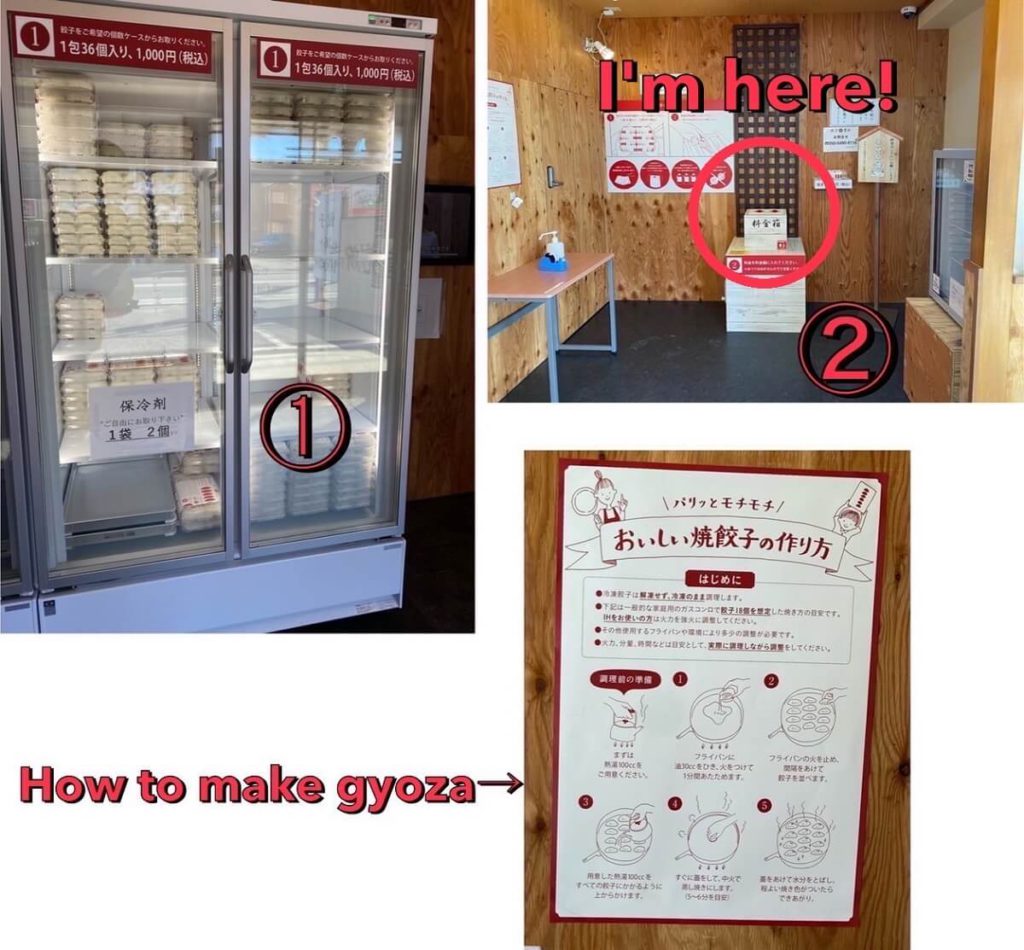 See? It's a piece of cake, right? Also, you can see the guide to cook gyoza. Just follow it, and I bet you can enjoy our mouth-watering gyoza!
Yukimatsugyoza
http://yukimatsugyoza.com
☆BOX4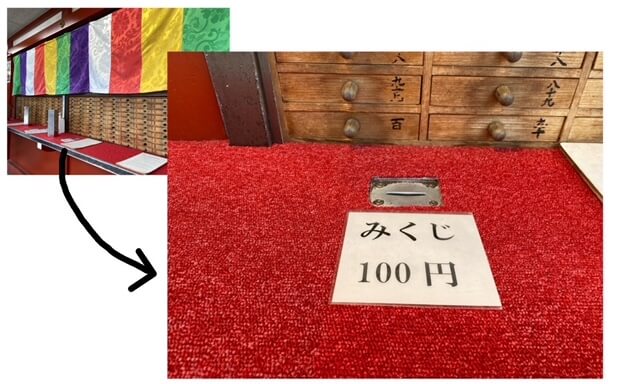 Welcome! You must be tired coming all the way here, walking in a crowd. It goes without saying that this is one of the most popular tourist destinations in Tokyo. Now, you're lucky to reach us out here, Sensoji Temple in Asakusa. Many people draw a fortune here. It's popular among foreign tourists too because you can draw it written in English. Do you want to try? Please look at the guide that explains how to draw omikuji (a written fortune).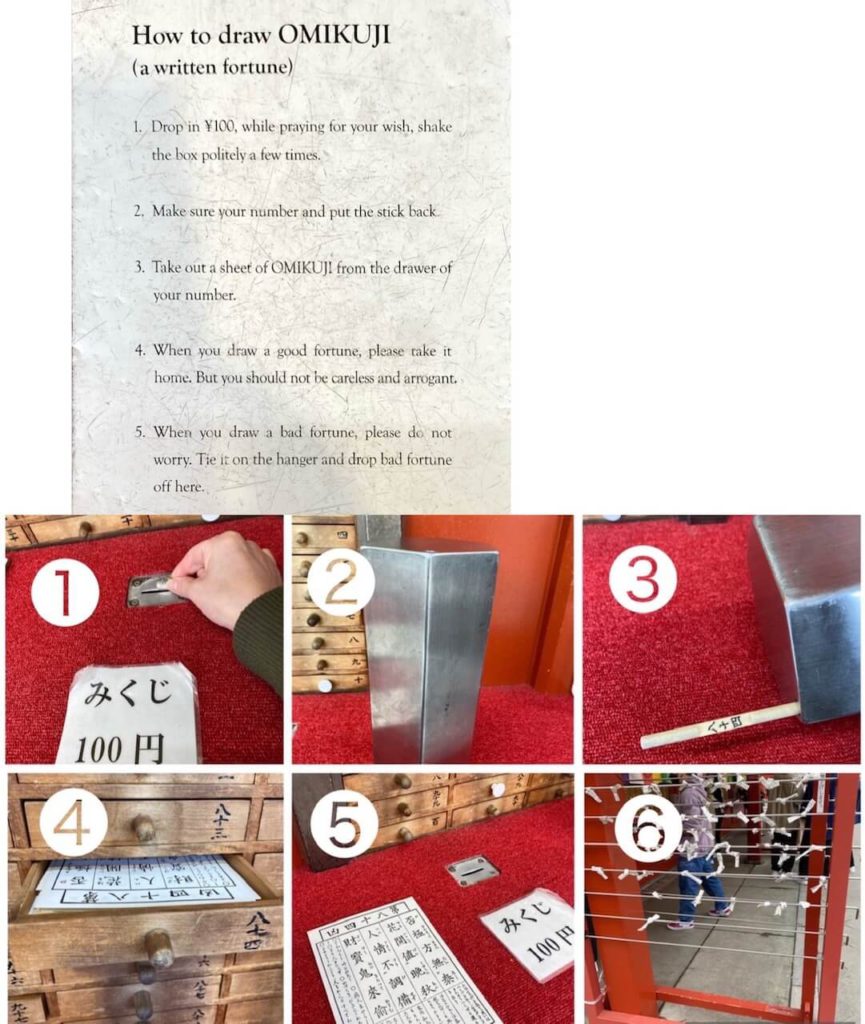 Your first step is dropping a 100 yen coin into one of our mouths. (①) We are siblings! Since this is a busy place, we are helping each other.
Next, shake the silver hexagonal shaped tube gently and turn it upside down. (②)You can see a number in kanji letters (If it's hard to read, ask someone around you for help!) on a stick coming out from the tube. (③)
Find a drawer with the same number and take out a piece of paper in it. (④)That's the result of your omikuji. (⑤)
How was your result?
Even if your result wasn't good, don't worry. Just tie it on the hanger, and you don't have to bring bad fortune to your home. (⑥)
We almost forgot to tell our names. From this article's writer, we are called Lucky, and we feel really fortunate to see polite people who throw coins honestly every day. We hope everyone has good luck from here!
ASAKUSA KANNON SENSOJI
https://www.senso-ji.jp/english/
☆My name is…
Did you enjoy listening to my friends' stories? We are waiting for our visitors here and there in Japan. Whether we can make money or not is up to people who shop at each place.
Today, I learned that we have a common name "Ryokinbako(料金箱)" in Japanese. It literally means "Fare box" because our role is collecting money from our customers. I don't think it's an attractive name though.
Last of all, could you listen to my story?
Today, I got a special name from the writer of this article. My name is "Consideration," and I love it!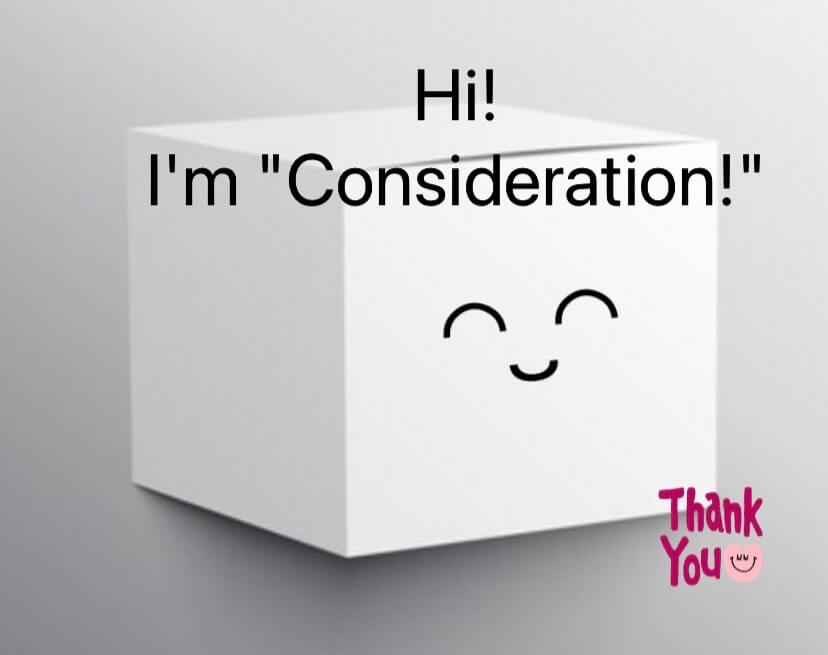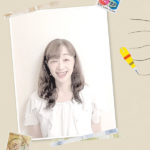 Working for an English language school. My source of energy is our students' smiles full of curiosity. I love visiting my friends in and outside of Japan.