Tokushima Prefecture is located in the east of Shikoku.
Tokushima has several famous tourist attractions, such as the tidal whirlpools of Naruto and the Kazura-bashi Bridge in the unexplored Iya Valley, but the public transportation system is not well developed, making travel from Tokushima City, the prefectural capital, inconvenient.
What would you do if you had two hours free around JR Tokushima station?
Here are three ways locals recommend to enjoy the area in two hours.
Enjoy a riverboat cruise
Enjoy the virgin forest
Enjoy local coffee shops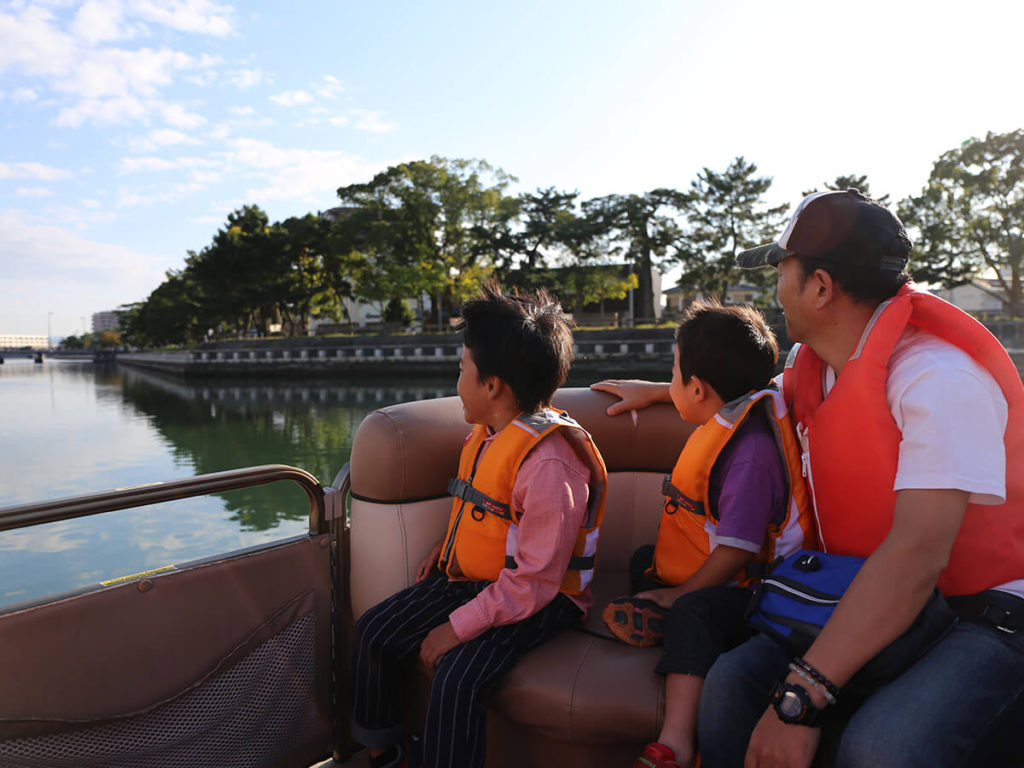 1. Enjoy a riverboat cruise
Tokushima City is a city of greenery and water, with Mt. Bizan in the center of the city and 138 rivers of various sizes flowing through the city.Cruising is the best way to enjoy the scenery and atmosphere of the city.Let's take a 30-minute trip on the Hyotanjima riverboat cruise (ひょうたん島周遊船).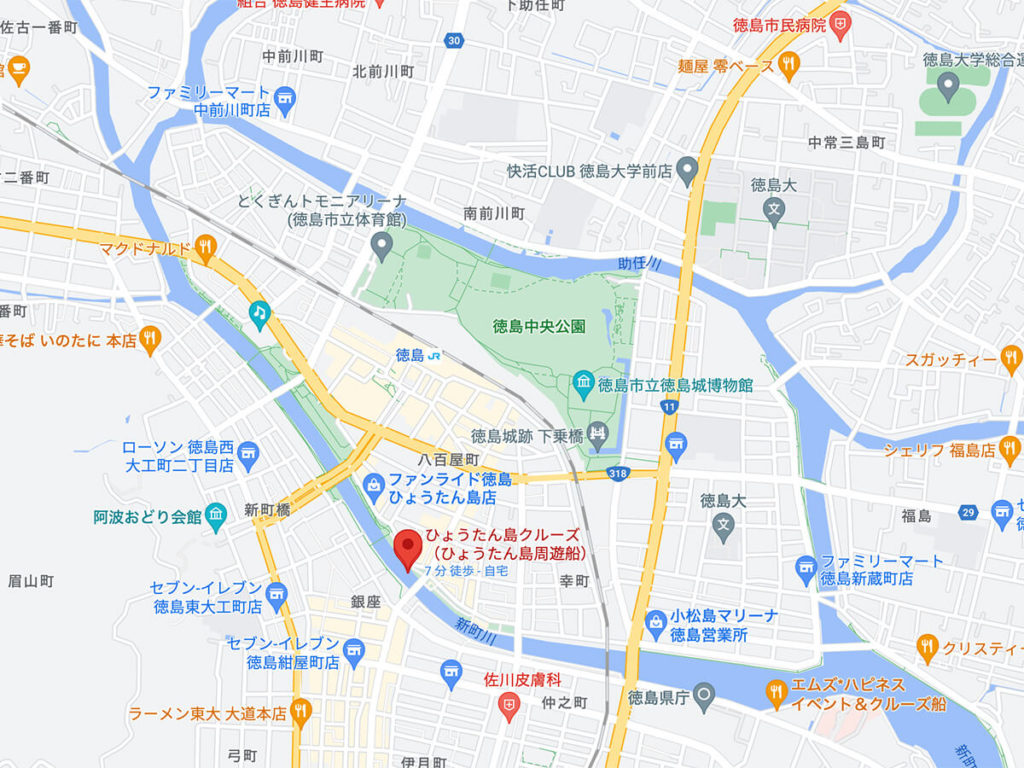 "Hyotanjima" is a 6-kilometer-long island surrounded by the Shinmachi and Suketo Rivers in the center of Tokushima City.The name "Hyotanjima" comes from its gourd-like shape when viewed from above.
Hyotanjima riverboat cruise runs every day except New Year's Day. The fare is 300 yen.The boarding area is located at Shinmachi River Waterfront Park, about a 10-minute walk from JR Tokushima Station.
Departure times vary depending on the season.
| | |
| --- | --- |
| Sep-June | Every 40 min from 11:00-15:40 |
| July-Aug | Every 40 min from 11:00-15:40 and 17:00-19:40 |
| Aug 12-15 | Every 15 min from 9:00-22:00 |
What makes time on board more enjoyable is the staff's stories.They will tell you stories about the bridges you pass through, the history of the surrounding buildings, and the landscape of the waterfront.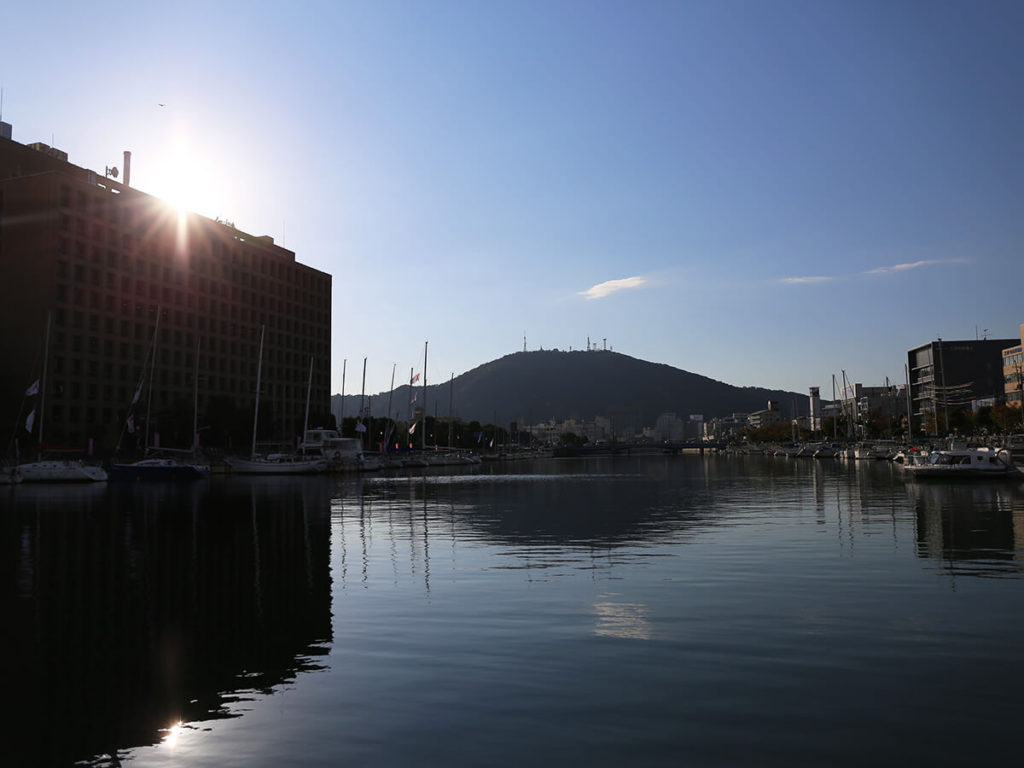 When you wave from the boat, the townspeople will wave back, so you can also enjoy interacting with local people.This 30-minute trip on the water gives you a sense of the town's size, history, and all of its natural beauty.
Hyotanjima riverboat cruise
https://www.awanavi.jp/spot/20732.html
Shinmachi River Preservation Committtee:
090-3783-2084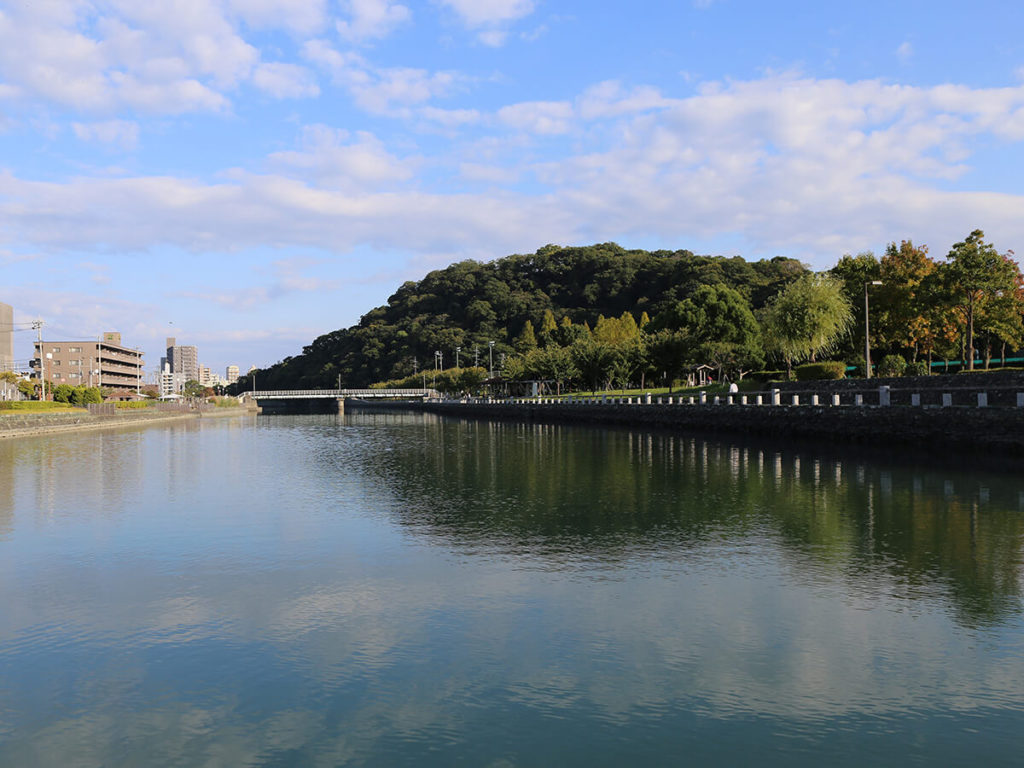 2. Enjoy the virgin forest
There is Tokushima Castle Ruins Park located at north part of JR Tokushima station.
The park has a small mountain that had a castle during the Edo period.Its 62-meter-high mountain is mostly covered with forest, with about 600 species of trees growing there.It is said to be one of the few places in the world where so much virgin forest remains in an urban area.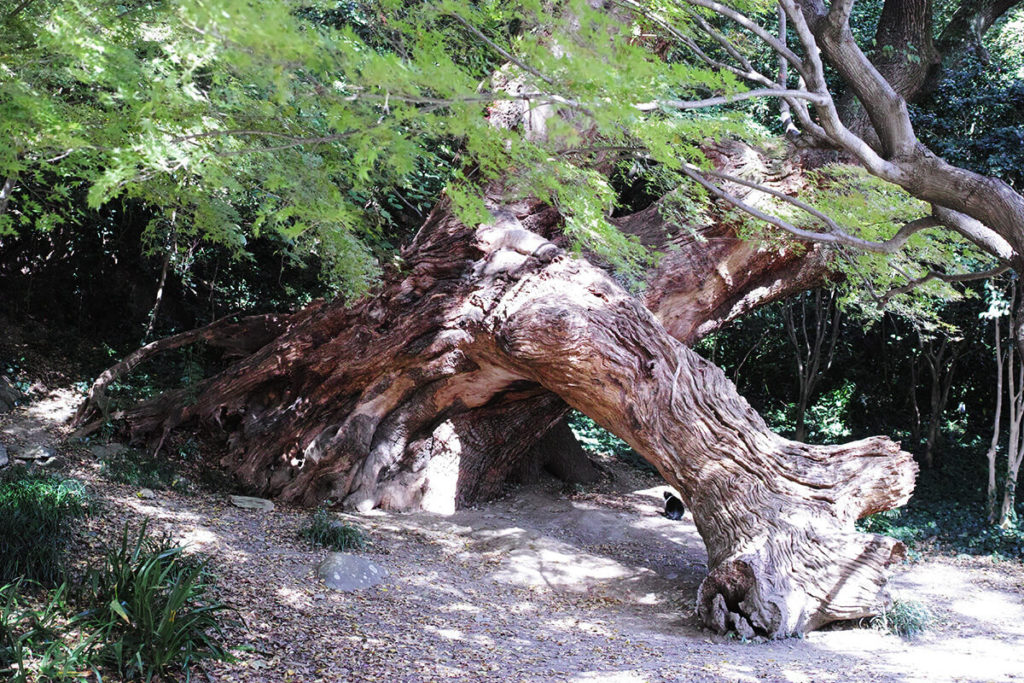 There are four ascents to the summit, and it takes about 15 minutes to reach the top.
From the top you can see the Yoshino River and the Kii Channel.
At the foot of the mountain is a park where visitors can enjoy seasonal flowers such as cherry blossoms and roses. In addition to cherry blossoms and roses, you can enjoy various flowers throughout the four seasons, such as magnolias and hydrangeas.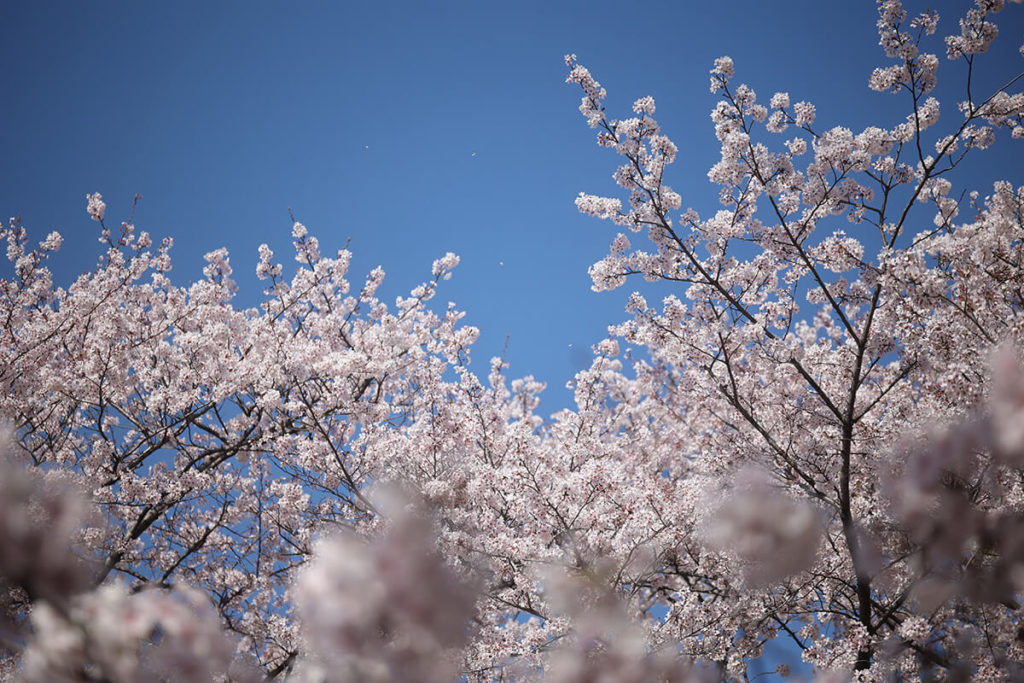 Let me tell you a little trivia about this park.
This park has a long history and it is the second oldest Meiji-era Western-style park in Japan, designed by the famous designer who designed Hibiya Park in Tokyo.It has been a popular place for citizens to relax since the Meiji era.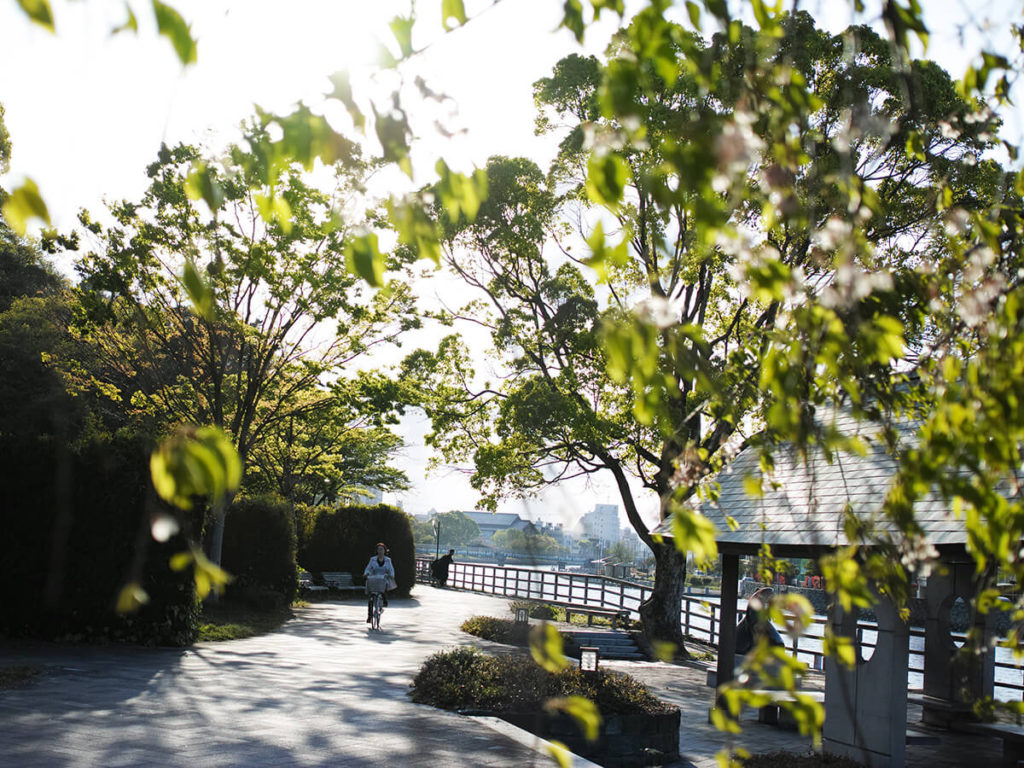 A Japanese garden is in the garden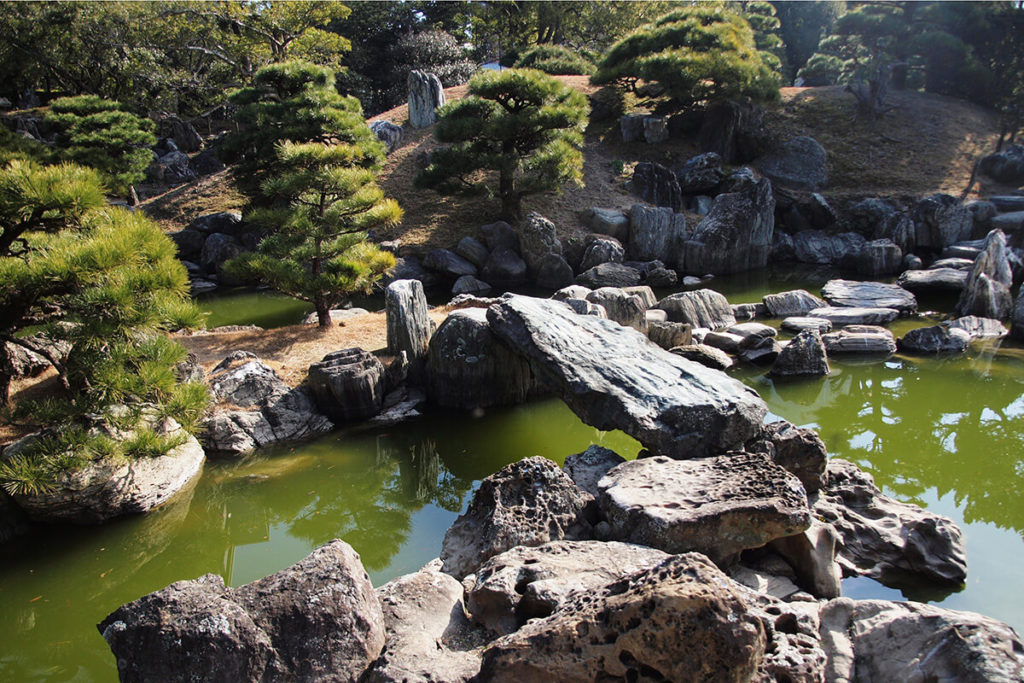 There is a Japanese garden in the park.
The garden called "Former Tokushima Castle Omote Goten Garden" is also recommended.
Tokushima Castle was almost completely dismantled in 1875 at the beginning of the Meiji period; however, the garden remains.
The designer of the garden is Ueda Soko who was a warlord and tea master from the Momoyama period to the early Edo period.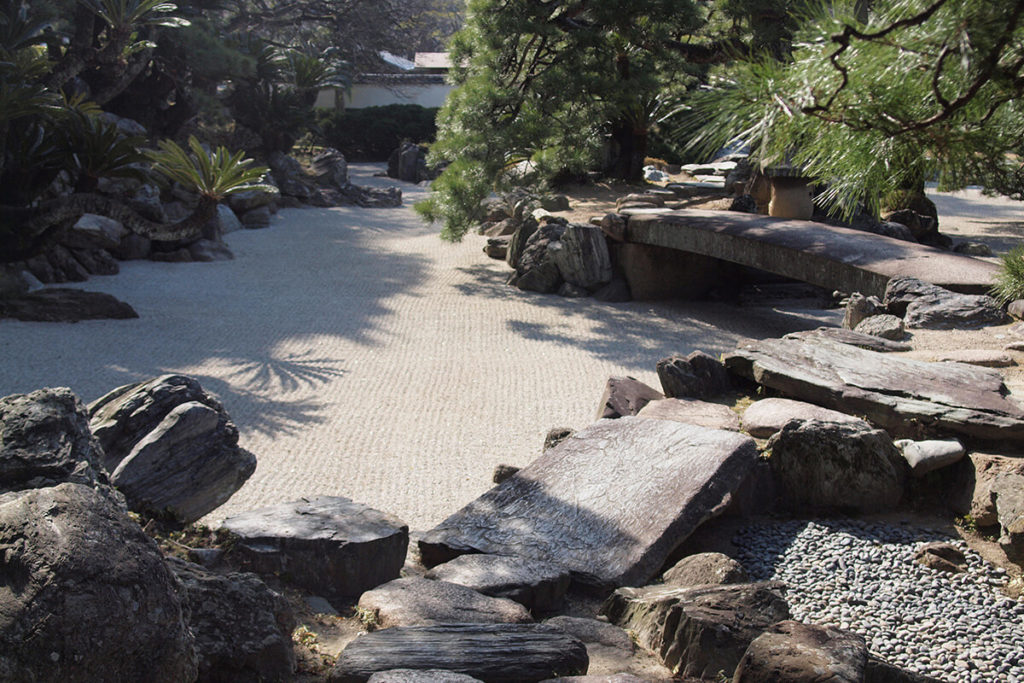 There are actually two gardens: a karesansui (枯山水) – a dry garden, and a pond garden. Both gardens can be enjoyed as either a "viewing" garden, seen from a single viewpoint, or as a "stroll" garden, enjoyed by walking around.Both gardens feature a lot of rock of various shades and hues, especially the local Awa No Aoi Ishi, a local green-blue rock also known as Tokushima chlorite schist.The dynamic masonry is so cool.
The admission fee is only 50 yen for such a spectacular garden!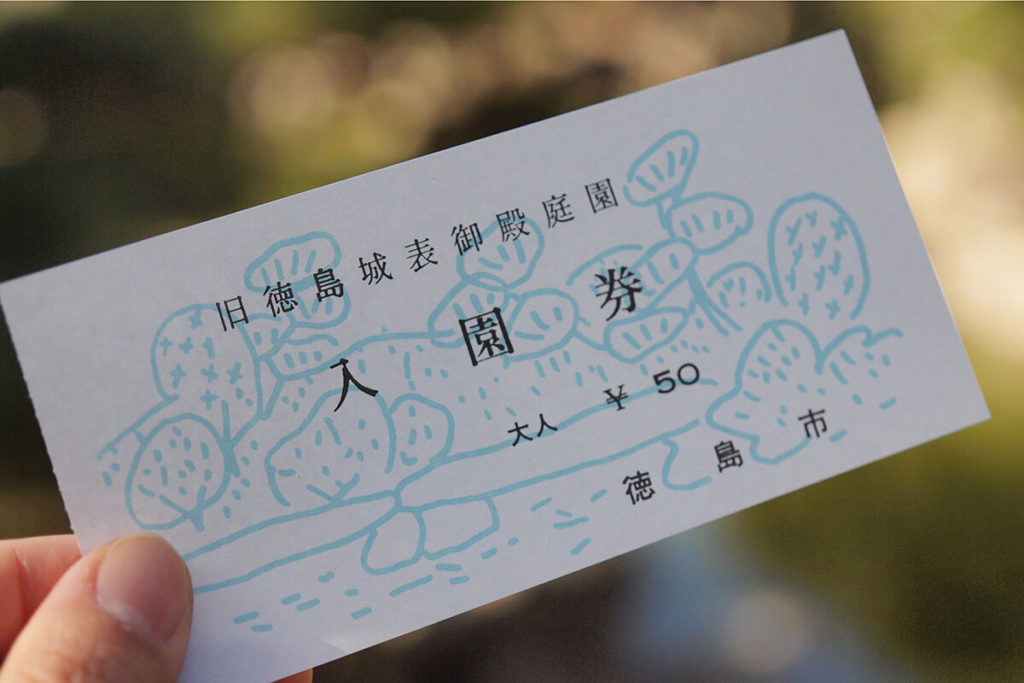 Tokushima Central Park
Jyonai, Tokushima-cho, Tokushima-shi
https://discovertokushima.net/en/experience/parks/centralpark/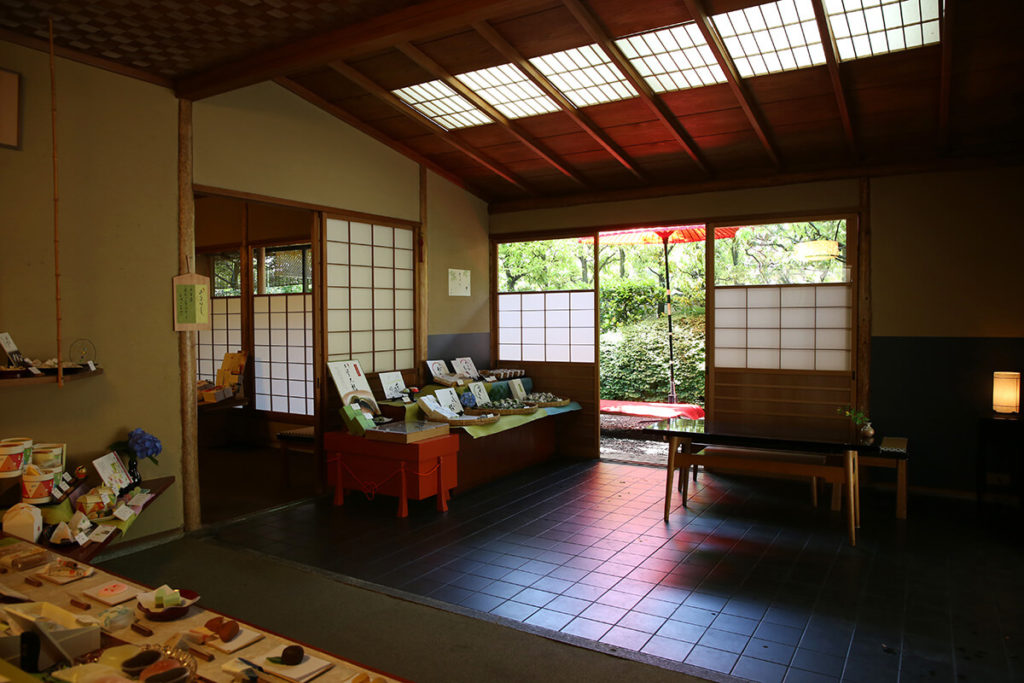 After a stroll through the park, how about visiting an authentic Japanese sweets shop?
Akanean (茜庵) is located at east of the park and makes Japanese sweets  with the highest quality ingredients.Akanean has an authentic tea room where you can enjoy seasonal sweets and matcha tea.In summer, shaved ice with green tea is also popular.
Sweets and tea in a relaxed vibe will help you relax after a long day of strolling.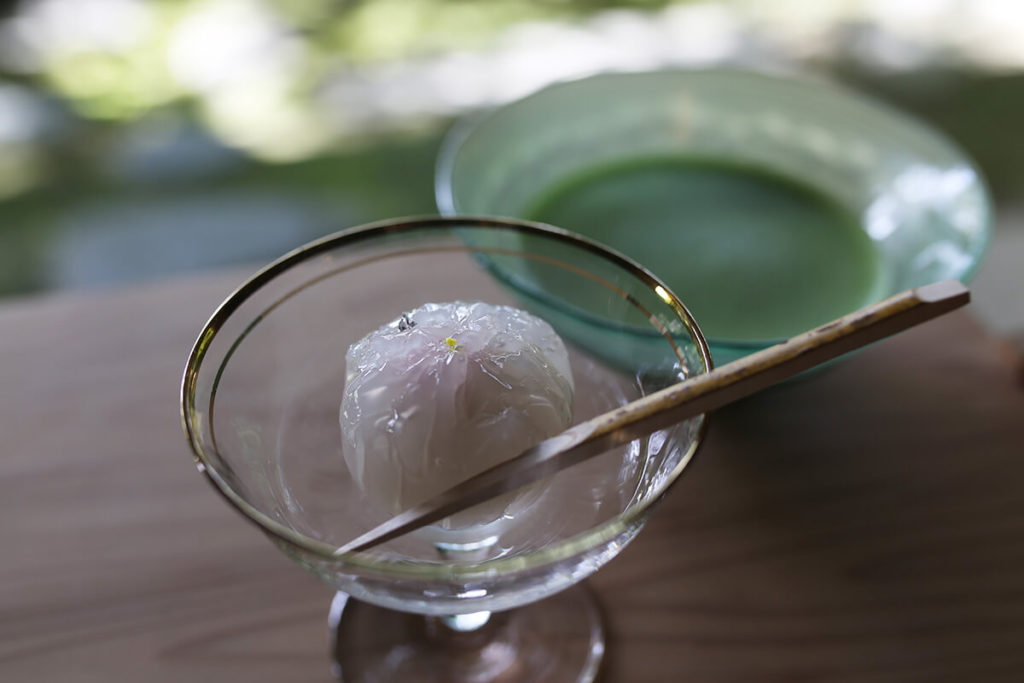 Akanean
https://akanean.com
3-44 Tokushima-cho Tokushima City
OPEN 9:00〜19:00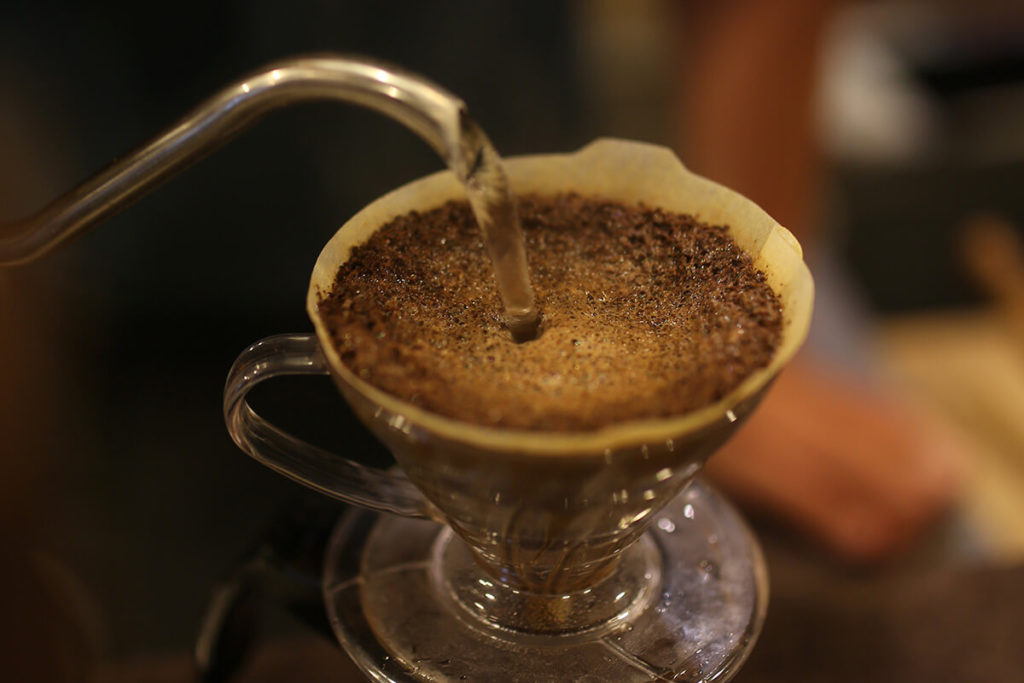 3. Enjoy local coffee shops
Tokushima is such a coffee-loving region that it once had the highest per capita coffee consumption in Japan.So, there are many good coffee shops.
There are also chain stores such as Starbucks and Tully's Coffee in front of JR Tokushima Station, but I encourage you to visit local coffee shops loved by the locals.Here are four coffee shops that can be reached on foot from Tokushima station.
Mori coffee shop
Mori Coffee Shop, established in 1988, is located by the rotary in front of the station.
Upon entering the shop, the owner welcomes you with a cheerful smile.
Inside the long, narrow shop, which resembles a bed of eels, people enjoy their own time while waiting, working, or taking a break from shopping.Coffee made with charcoal-roasted coffee beans from Kobe's Hagiwara Coffee has a mild aroma unique to charcoal roasting and a clean aftertaste.
"Thank you"
Written on the back of a slip of paper, these words convey a sense of owner's hospitality.
Mori coffee shop
https://www.moriko-hi-tenn.jp/
1-57 Terashima Honmachi Nishi Tokushima City
Open 8:00〜18:00
Closed Wednesdays
Takashima Coffee
Walking along Ichibancho Street, which stretches diagonally to the left with your back to Tokushima Station, you will find "Takashima Coffee Shop," established in 1958.
The sign says, "Good taste for those who come, happiness for those who leave."
The store is popular not only for its coffee but also for its 70 or so different types of sandwiches.
Some have been coming here since high school, and some stop by every time they return to Tokushima, and some families have four generations of parents and children who have become regular customers.
It is a coffee shop that has been loved by many generations for a long time.
Takashima Coffee Shop
https://info9158338.wixsite.com/takashimacoffee
2-20-1 Yaoya-cho Tokushima City
Open 7:00〜19:00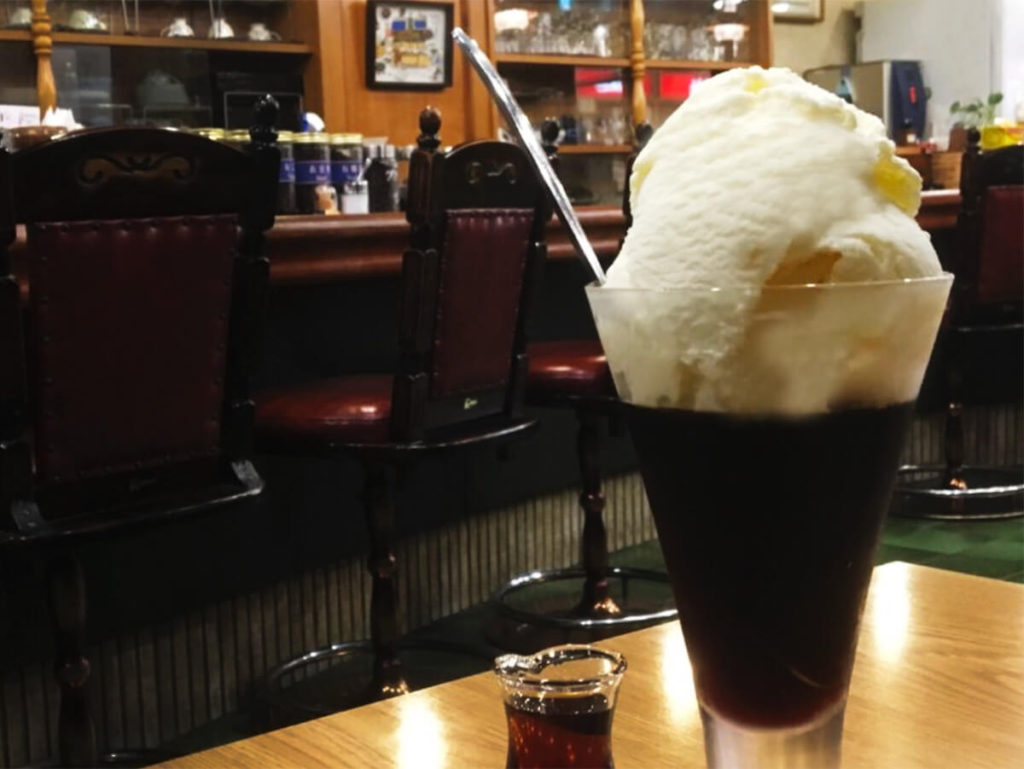 Ikariya Coffee
Located behind Tokushima Central Post Office, Ikariya coffee shop is one of the oldest coffee shops in Tokushima and was established in 1955.
The coffee shop introduced a roasting machine, which was still rare in Tokushima at the time, and has continued to roast its own coffee.The storefront is lined with home-roasted coffee beans, and the walls and floor of the store are covered with retro tiles.
The wooden counter extends all the way to the back of the store, giving it a relaxed, old-established atmosphere.The store's signature product is coffee jelly, which has been sold for over 40 years (since 1981).
The vanilla ice cream almost overflowing from the glass is an eye-catching feature of the dish.The jelly made from hand-dripped coffee has a subtle bitterness that blends well with the gentle sweetness of the ice cream, making it easy to finish despite its generous portion.Each cup of coffee is also carefully hand-drip brewed by the third generation master.
Ikariya coffee
https://www.ikariya.net/
1-12 tori-machi Tokushima city
Open Mon-Fri 8:00〜18:00 /Sat 9:00〜17:00
closed Sundays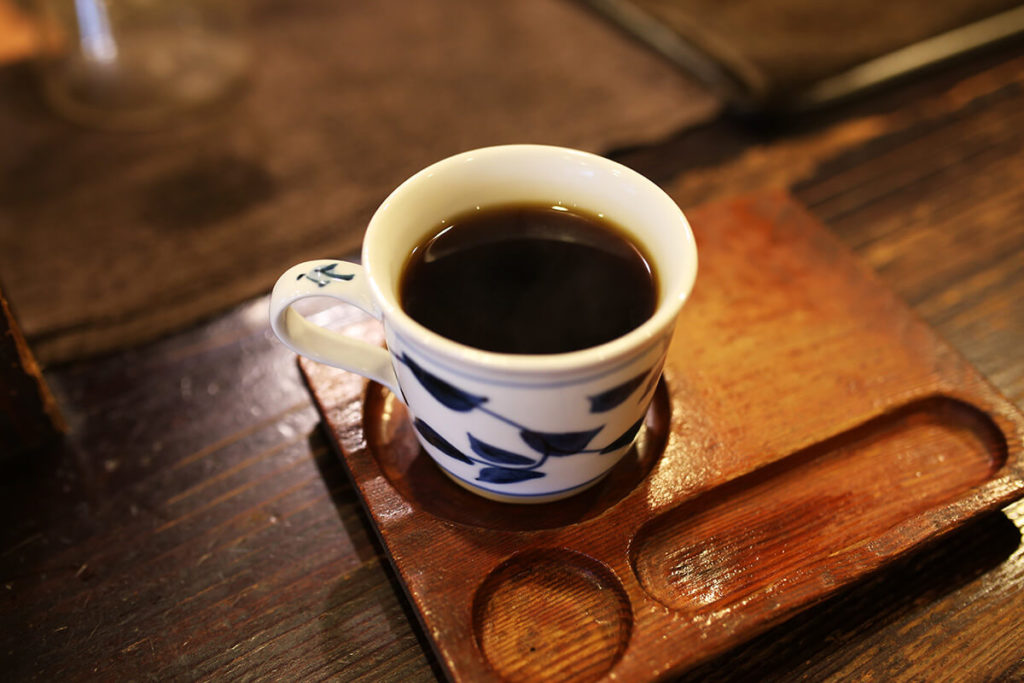 Coffee-an
Coffee-an is a small coffee shop with an old, nostalgic and warm atmosphere like a mountain cabin.
The characteristic of Coffee-an's coffee is that it makes the most of the taste of the ingredients and is refreshing to drink.
The original flavor of the beans is brought out to the maximum by their unique roasting method. The store always has about 10 varieties of beans from various regions, and many of the beans are shallow roasted, which is rare in Tokushima.
The most popular menu is the bagel set.
The bagel is chewy, elastic, and satisfying, and is filled with a variety of ingredients, making it the perfect lunchtime volume.
And of course, it goes great with coffee.
Coffee-an
http://www.coffeean1980.com/
2-30 saiwai-cho Tokushima city
Open Mon-Fri 7:00-19:00
closed biweekly Sundays
All three "small trips" can be enjoyed within a 500 meter radius of Tokushima Station.
I hope you enjoy this trip near Tokushima Station and it will be a good opportunity for you to get to know Tokushima.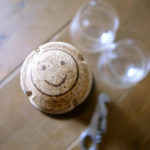 I'm a freelance editor and director based in Tokushima, Shikoku.
Travel is my passion.I love the time when the extraordinary life of a traveler and the everyday life of the people who live there intersect.
I mainly would like to share with you the lifestyle of the people of Shikoku and the sights to see.