Have you ever tried premium hamburgers in Tokyo?
These days, there are many authentic hamburger shops here and there in Tokyo.
If you try eating one once, you will become addicted.
I know it's a bit pricey compared to the ones from franchise fast food restaurants such as McDonald's or Burger King. However, the premium hamburger which is made from selected ingredients is getting popular among people in Japan. I'd like to introduce my go-to hamburger shops you can experience in Tokyo.
But before exploring the scrumptious hamburgers, let's look back at the history of hamburger shops in Japan.
Hamburger's history in Japan
After World War II, hamburgers were introduced by US forces in Japan.
A&W was the first fast-food chain hamburger shop which started to offer hamburgers in Okinawa, governed by the US. It started their business there in 1963.
Aside from the introduction of hamburgers originally from the US, Sasebo burgers were invented outside the US navy base of Sasebo in the 1950s. The Sasebo burger was made of lettuce, bacon, fried egg, beef patty, sliced tomato, and sliced cheese. This burger has been called the Sasebo Burger, named after the location, Sasebo Nagasaki. Now it is one of their local specialties. Sasebo Hikari Burger is one of the old Sasebo burger shops in Nagasaki.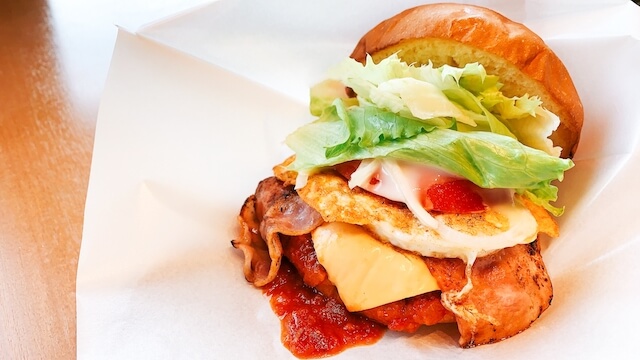 Did you know that the first franchise hamburger shop was not McDonald's? It was the Japanese hamburger shop, DomuDomu burger. DomuDomu burger was the first ever franchise hamburger shop in Japan. It started in 1970, which was one year before the first McDonald's shop was launched in Ginza in 1971.
Since COVID19 pandemic started, delivery and to-go food have been in the spotlight dramatically, and one of these popular foods is the HAMBURGER!!!
Today, I would like to introduce my favorite five hamburger shops in Tokyo.
BROZER'S
BROZER'S offers scrumptious hamburgers and sandwiches. BROZER'S started their business in 2000 when gourmet burgers were not known among people in Japan at that time. The owners had training at ARCHIE'S in Sydney, Australia, and wanted to open an authentic hamburger shop in Japan. The 100% beef patty was succulent, and the BBQ sauce goes well with selected ingredients. The Cheeseburger and Cheese Avocado Burger are my go-tos!
It is not too much to say that the trend of gourmet hamburgers in Japan started from BROZER'S.
Aside from hamburgers, the side dishes are also delicious!. One more dish I cannot miss is Chili Beans!!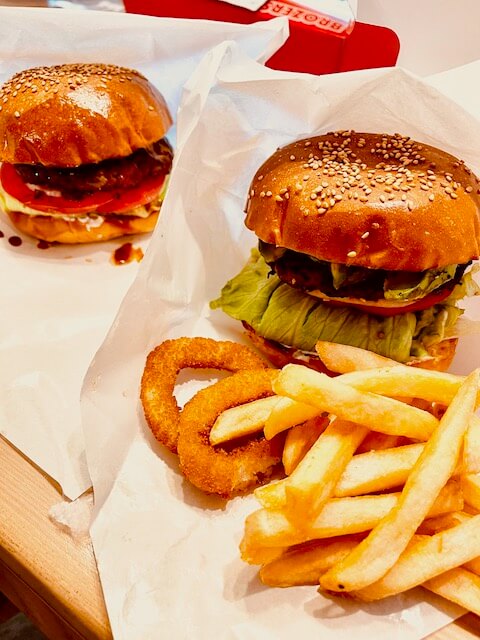 Shake Tree Ryogoku
Shake Tree is a famous hamburger shop in the Ryogoku area. If you don't mind waiting in line, it's worth trying! Patty is made of 100% beef and the texture is like juicy hamburger steak and succulent beef steak; it is not too much to say that you eat "beef as it is."
The handmade buns are perfectly toasted and make its surface crispy, and the inside is fluffy and a bit chewy. A slightly sweet and smooth texture of buns goes well with crunchy lettuce and juicy patties.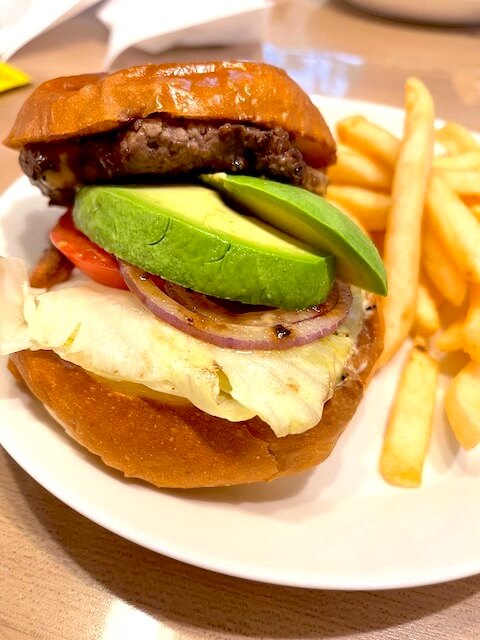 Field – 3000days Burger
Field 3000days Burger offers you a hearty size of hamburgers that took the owner 8 years to develop! That's why their shop's name has the explanation as "3000 days burger." We can enjoy a super premium burger (極上バーガー) overflowing with juicy meat filling. The shop is on the main road, and Kiba Park is on the other side of the street. On a sunny day, you might want to enjoy this super delicious hamburger in Kiba Park.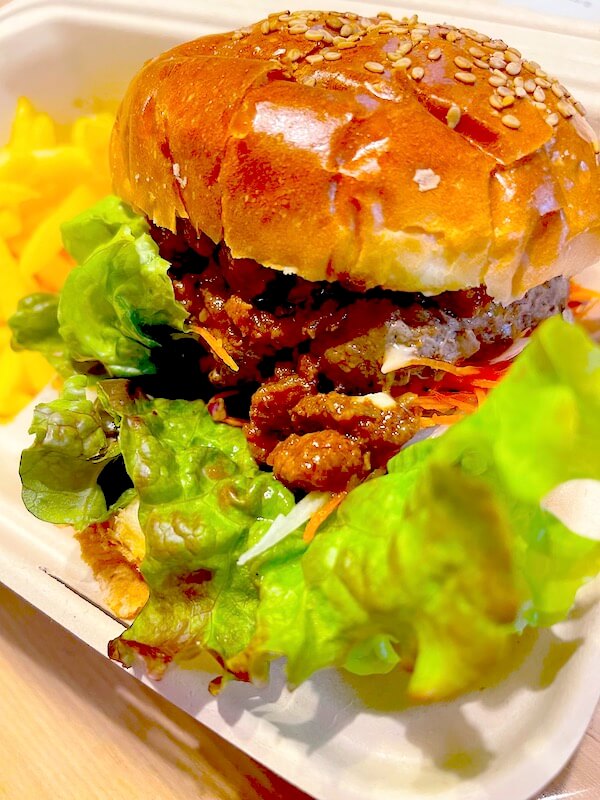 Airs Burgers Cafe and Delivery in Kiyosumishirakawa
Airs Burgers is a famous hamburger shop in Kiyosumishirakawa as well. The patty is made from 100% beef – Australian beef and Wagyu Beef. The buns are also handmade and don't contain any preservatives or food additives. This bun was specially customized to go well with their juicy patties. Their sandwiches are my go-to as well!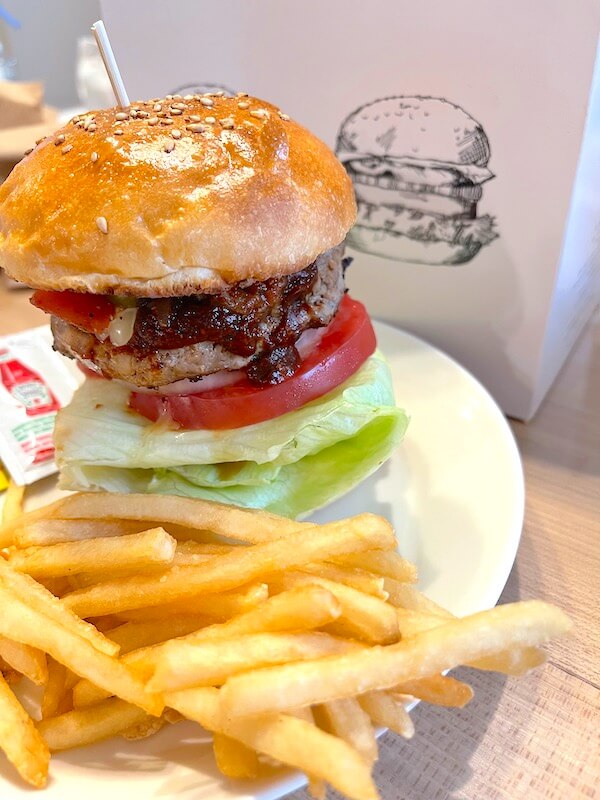 Jacks 37 Burger in Kotenmacho
Jack's 37 Burger offers various kinds of burgers. All burgers have spicy sauce and tartar sauce in it. The combination of two sauces creates a special flavor and you cannot stop eating it!!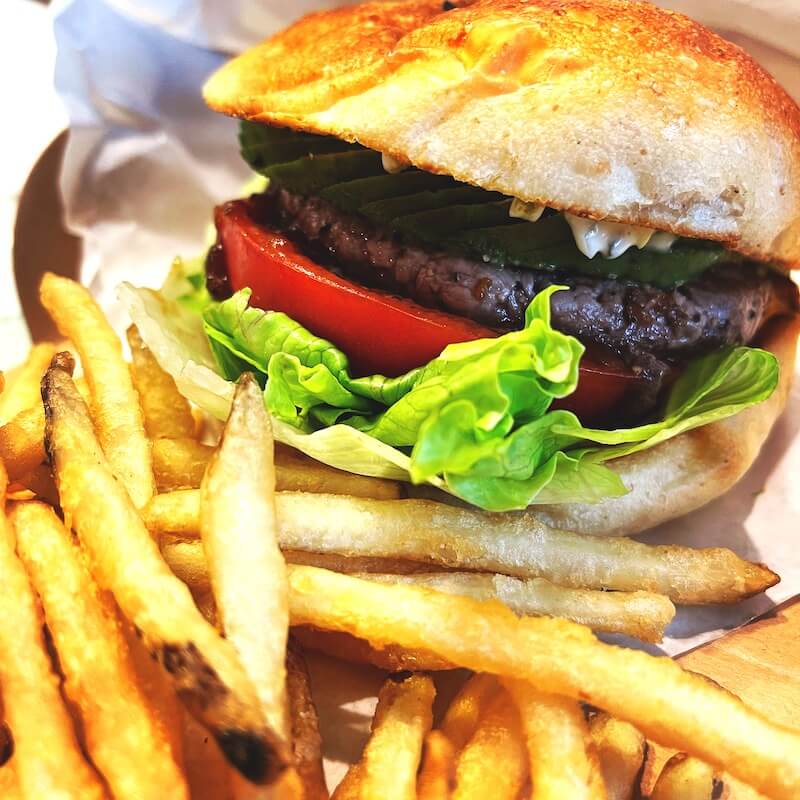 There are more attractive hamburger shops in Tokyo. This time, I picked only five shops. If you get a chance, why don't you try super delicious hamburgers while enjoying sightseeing in Tokyo?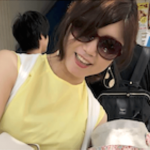 I live in Tokyo with my husband and two daughters. I am an English teacher for kids. I love taking pictures, drawing, and learning languages. Strolling various spots and exploring the hidden cafes or restaurants are my favorite.