Introduction
Osaka is a great diverse city, especially regarding food, it's the best place in Japan for it. There are various kinds of delicious food which is priced from a little more expensive to cheaper. People living in Osaka are particular about the taste and are often said to be "kuidaore" which translates to spoiling yourself with food.
Today, I'll be introducing some good udon shops in Osaka by five categories. Believe it or not, this area is a hot-spot for udon. I'm sure you'll get hungry after reading this blog.
Kitsune udon
Kitsune udon is one of the soul foods in Osaka. It's common to put boiled udon noodles in a bowl and then pour hot soup and put a deep-fried bean curd on it as the final touch. Generally in Osaka, udon noodles are slightly softer, so anyone from children to the elderly can enjoy them. When it comes to the soup, it tastes light but flavorful. I recommend that you drink up all of the soup because once you get used to the flavors, you'll have a better sense of its taste.
〜Recommendations
Dotonbori Imai (道頓堀 今井)
This is a long-established shop that everyone knows. Imai is deeply connected with the history of the Dotonbori region which flourished as a show business. They started a tea room of a theater (芝居茶屋) and served food for the customers. However, due to the situation changing, they restarted the shop as a music instrument store because of the prevailing jazz trend. After the second world war, Imai offered a simple udon for the afflicted people. They became a foundation of people living in Osakas' livelihood.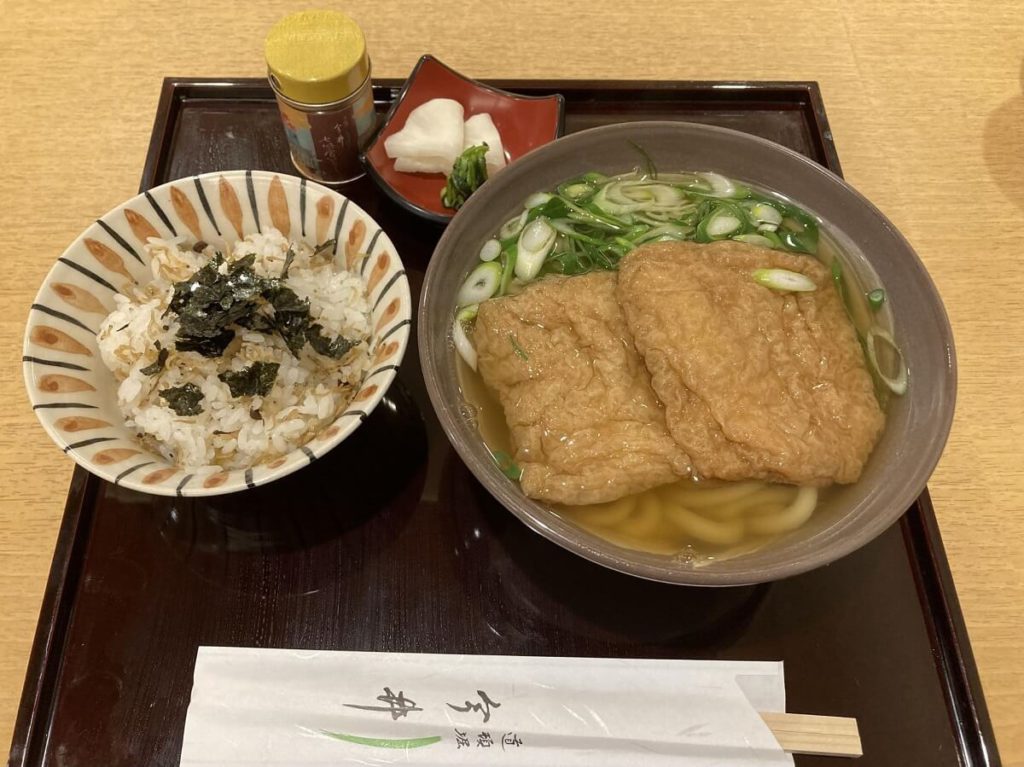 Sanuki udon (讃岐うどん)
Sanuki udon is a well-known dish which is originally from Kagawa Prefecture. In recent times, Kagawa Prefecture was called Sanuki Province. That's why this udon is referred to as Sanuki udon.
The unique chewy texture and its easiness to eat has increased its popularity around the country. You can enjoy freshly boiled noodles with hot soup or with a cold dipping sauce as well.
〜Recommendations
Odoru udon (踊るうどん)
The shop has a good reputation and also has a location at Osaka Station. For those reasons, the shop is always full of customers.
There's something interesting. The customers say, "Would you like to dance?" when they are deciding what to eat. That's why Odoru-udon is translated to dancing udon in English. While boiling noodles in a pan look as if they are dancing.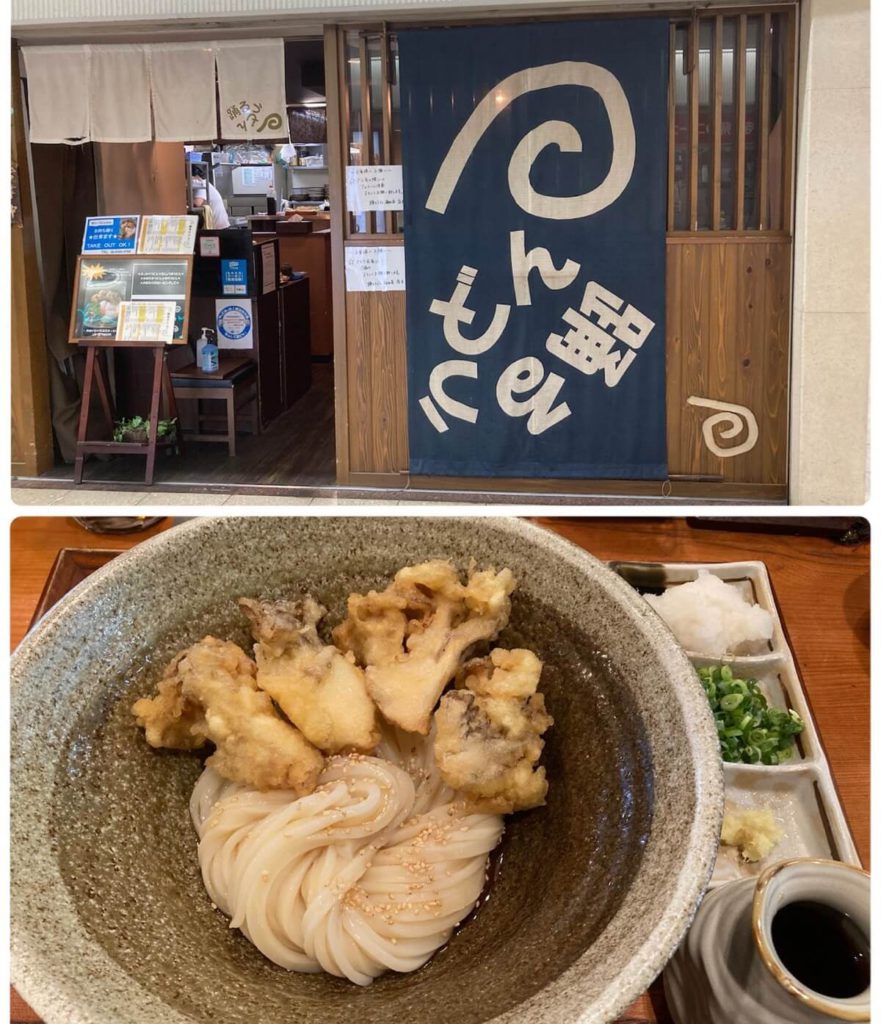 https://kansai-tabearuki.com/osaka/odoru-udon/
Curry udon
Can you imagine udon noodles in a hot curry soup? The soup is made from mixing both a Japanese broth and curry powder together which creates even better flavor. In the end, by adding potato starch with water into the soup, it will become slightly thicker.
In most cases, a deep fried bean curd, green onion, and meat are ingredients in curry udon cooking. However, tempura or fried chicken are good option as a topping.
While we are on the topic, may I add that people living in Osaka often make curry udon with any leftover curry from a previous dinner.
〜Recommendations
Gokuraku udon TKU (極楽うどんTKU)
It's a very popular udon shop, and many people always line up at lunchtime. They offer a fresh boiled udon noodle, and the quality always attracts customers.
The servings are generous, and they will keep you satisfied for a long time. Their specialty is Chinese fried chicken on a curry udon. They are the perfect combination, aren't they?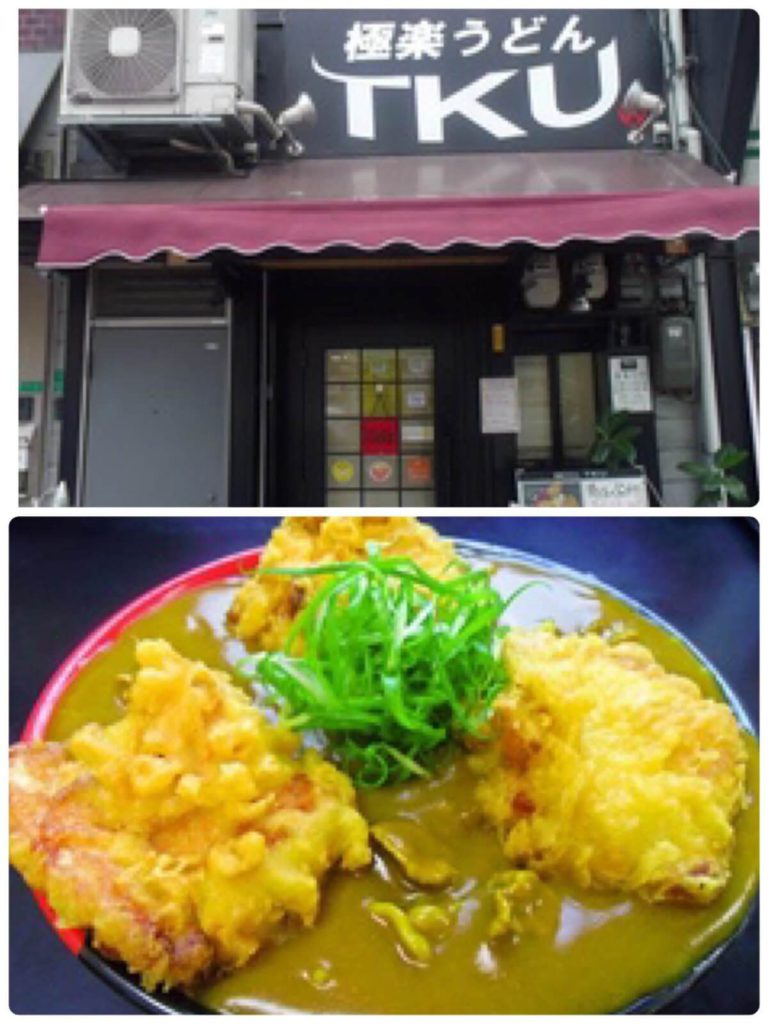 Udon suki
You might be familiar with the name udon suki. It is one of original hot pots from Osaka. Unlike the common hot pot, the main foodstuff is an udon noodle to the end. You can put various kinds of ingredients into flavorful soup at the same time. The noodle requires that should be thick in order to soak up a lot of flavor.
Depending on the family, the way of making udon suki is different and they have their own recipes. For example, adding raw egg, rice cake, kimuchi, curry powder and stuff like that.
〜Recommendations
Mimiu (美々卯)
The shop has a long tradition and offers high-class dishes. The ingredients on the tray look gorgeous, as if you appreciate a work of art. When you visit Osaka, you might want to have their udon suki at least once. You can find their food online. Please visit the link below.
The name udon suki was a registered trade mark of Mimiu at first, but now it has become a common name.
Fusion cooking udon
Finally, I'm introducing the very end. It is a fusion-taste udon that revolutionize a traditional concept. Some udon shops offer western style udon such as carbonara, ratatouille, melty cheese on the noodle, jellylike soup on a side and so on. Udon noodle go well with anything because of its simple taste, so possibilities are endless.
Personal speaking, I often make fried udon or dandan noodles in the Chinese style for lunch. You can use anything in a fridge for it.
〜Recommendations
Tsurutontan (つるとんたん)
Their dishes come in all shapes and sizes, so I'm sure you'll find your favorite in this shop. The customers are always looking forward to seeing their new menu. All things aside, the specialty is a udon in a cream soup (クリームのおうどん) which tends to come from ltalian or French-style cooking. The mismatched flavor will surpass your expectation. Of course, I can also recommend the standard Japanese style udon.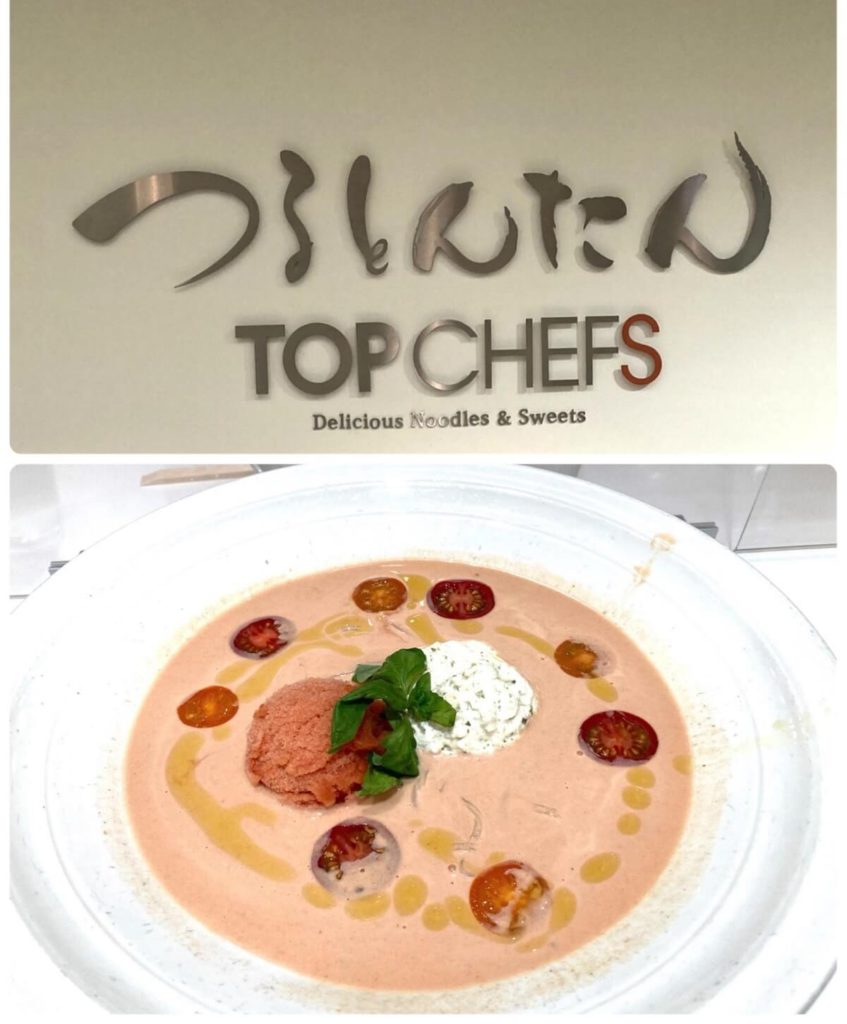 https://www.tsurutontan.co.jp/
Conclusion
Did you find your favorite udon on my blog? If you happen to be in Osaka, please try delicious udon during your time here. Thank you for reading, I hope to see you soon.
PS. Here is the reference that I used to write about Japanese broth "Dashi." It's an essential key of Japanese cooking. Please check it out.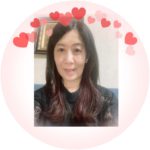 Brand Ambassador of kyoto Denim company, Kimono dresser, Japanese flower arrangement instructor I was born and raised in Osaka, I know this area like my backyard. I'd like to introduce Japanese culture and good points to someone from overseas. That'why I study English every day. Please feel free to ask me if you need anything.