Many people have fond memories of amusement parks from their childhood. When it comes to amusement parks in the Kansai region, Universal Studios Japan (USJ) is undoubtedly the most popular. However, I would like to introduce another amusement park, Hirakata Park, to you.
Hirakata Park is the oldest existing amusement park in Japan, with a history of 110 years. Today, Hirakata Park is known to everyone by the nickname Hira-par. It is located in Hirakata City, just between Osaka and Kyoto. Take the Keihan Railway and get off at Hirakata-kouen Station (枚方公園駅), which is just around the corner from the park.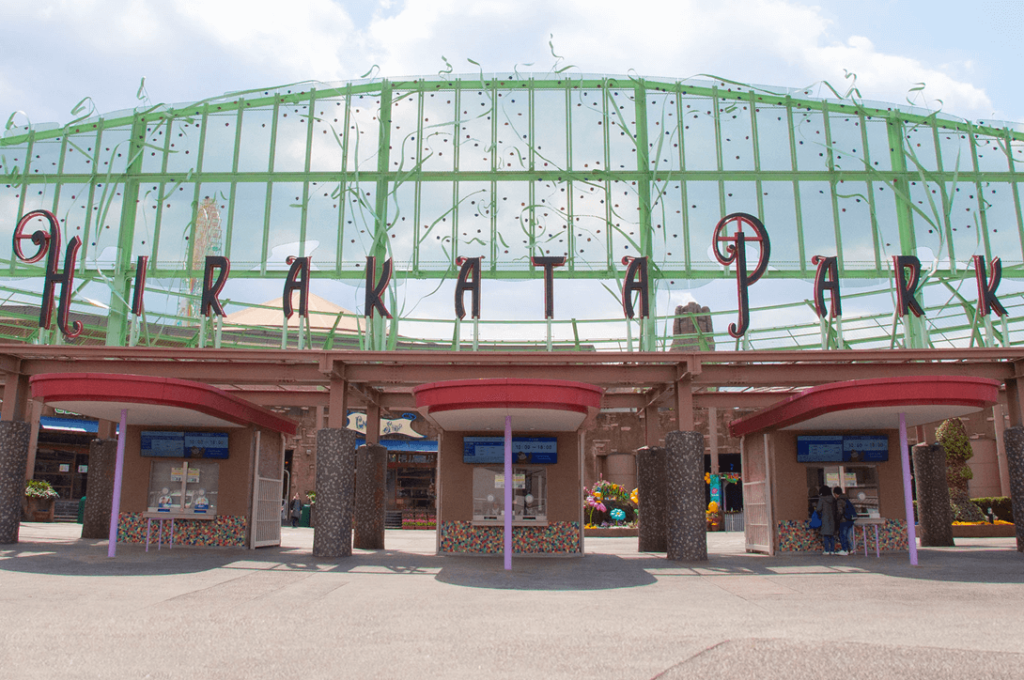 The Charms of Hirakata Park
The park is packed with rides and attractions that visitors of all ages can enjoy. Even if you have small children with you, they won't be bored standing in line because the wait time is relatively short. There are over 40 different attractions, more than half of which can be ridden by children under 7 years old if accompanied by a parent or guardian. There is also an adventure playground with different levels. It seems like a family-oriented amusement park, but of course, there are also thrilling rides, such as roller coasters, that can be enjoyed by couples as well. You can also bring your own lunch and enjoy having a picnic at the tables offered in the park. In spring, cherry blossoms are beautiful, and there is also the "Rose Garden," which is at its best in spring and fall. In winter, lovely illumination creates a romantic evening. Animal lovers can visit the "Wonder Garden," where cute animals like squirrel monkeys, otters, and red pandas welcome you.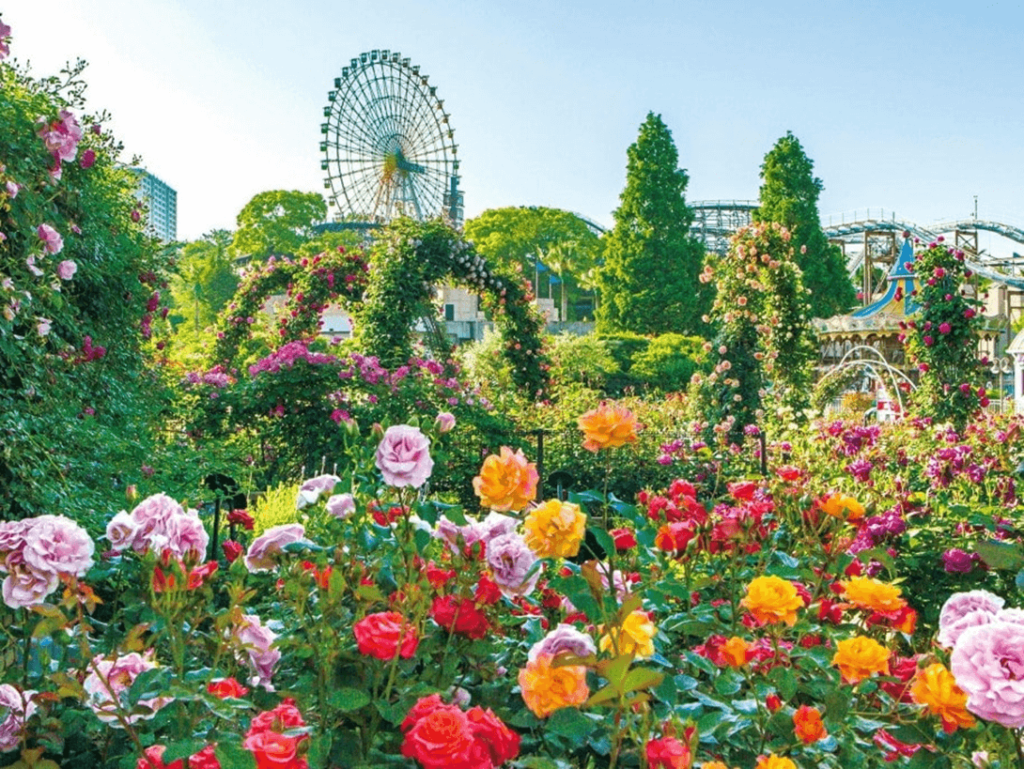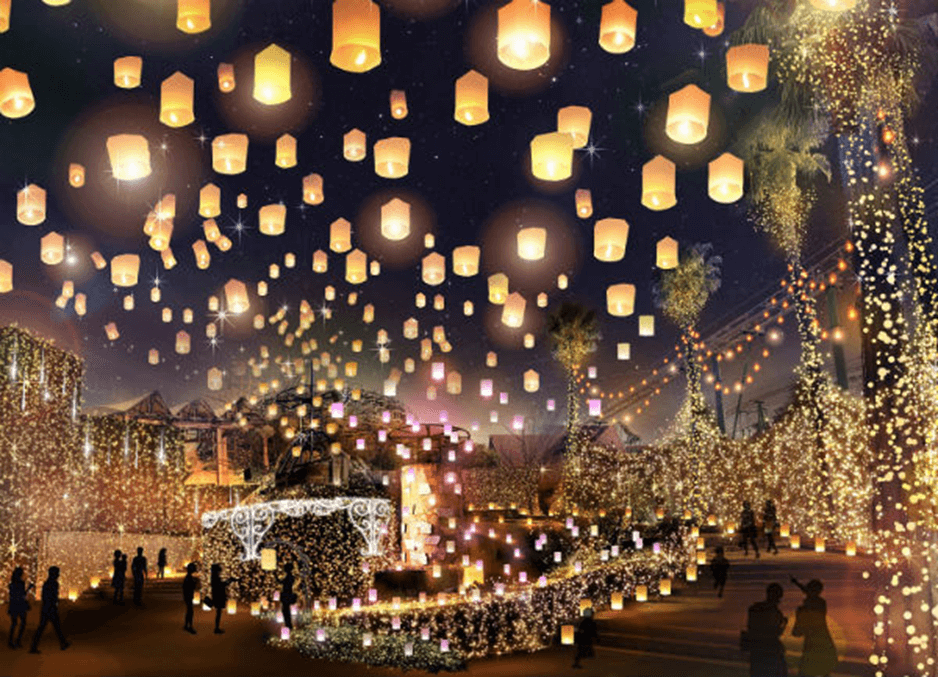 There is another facility in the park where visitors can enjoy swimming in summer and skating and playing in the snow in winter. You can get the best of both worlds. The swimming pool, called "The Boon," is famous for its slides. (Advance reservations are recommended). Visitors can enjoy the pools and the amusement attractions in their swimsuits. There's no need to change your clothes!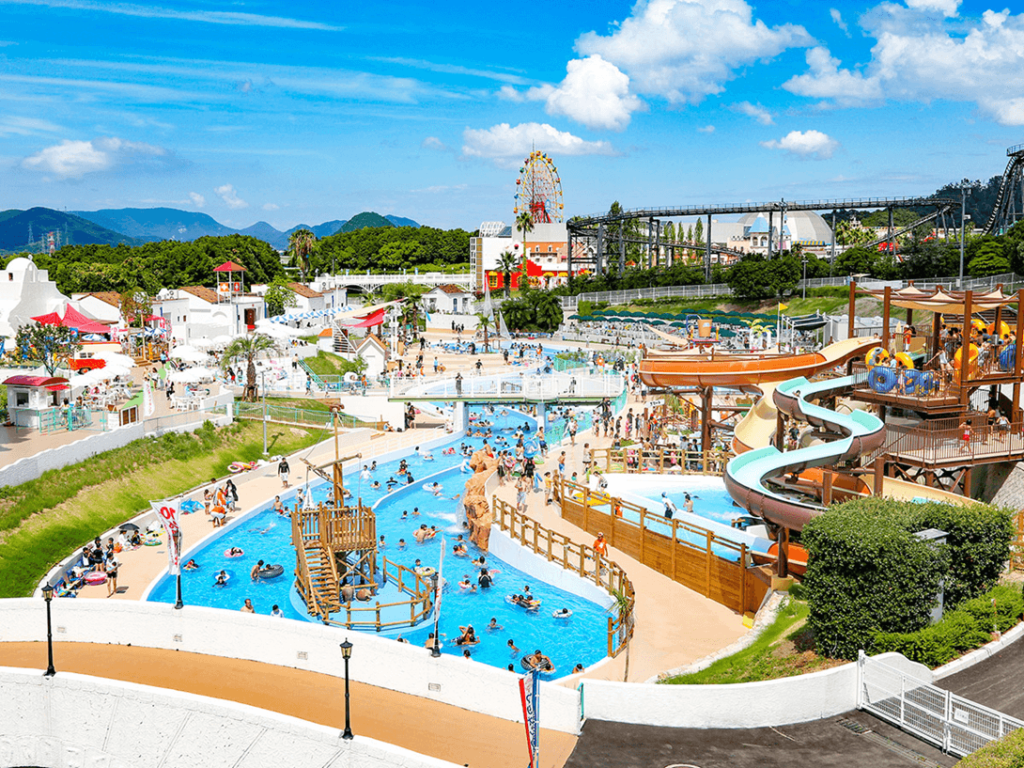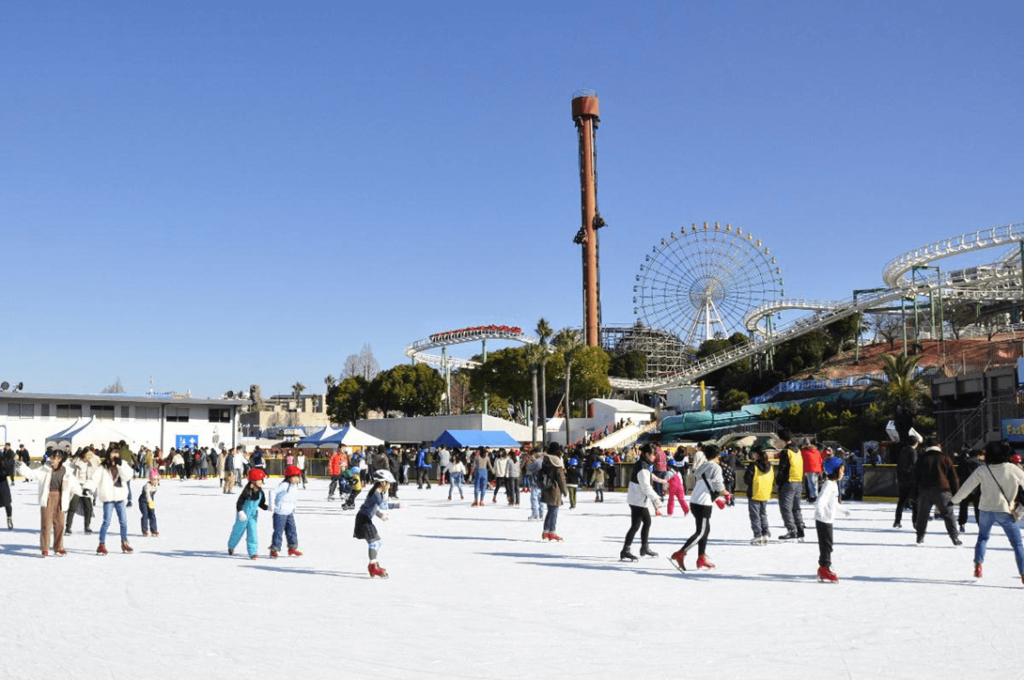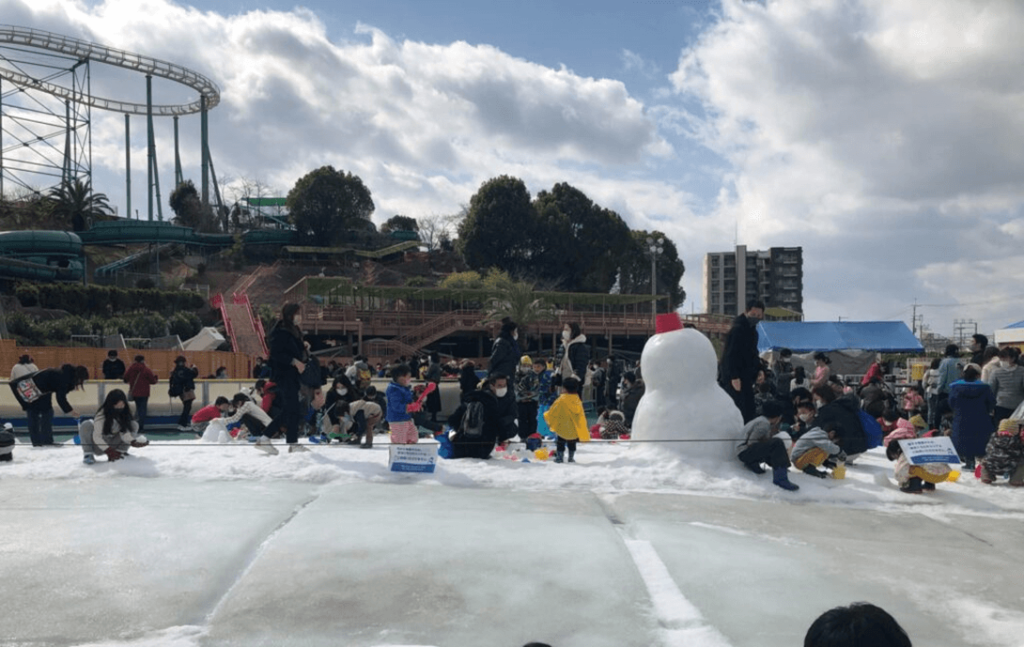 History of Hirakata Park
■ Chrysanthemum Doll Exhibition
We never talk about the history of Hirakata Park without mentioning the Chrysanthemum Doll Exhibition held in the fall, when the chrysanthemum flowers are at their best. The exhibition is also the origin of Hirakata Park's opening in 1912 and has a very long history of being loved by people together with the amusement park. The chrysanthemum dolls are traditional works of art that are life-sized figures covered with chrysanthemum flowers and leaves used as costumes. This annual exhibition gained popularity in 1964 after the theme was fixed based on a historical drama series broadcasted annually by NHK (Japan Broadcasting Corporation). People were able to imagine historical scenes by looking at famous samurai and other historical figures dressed as chrysanthemum dolls.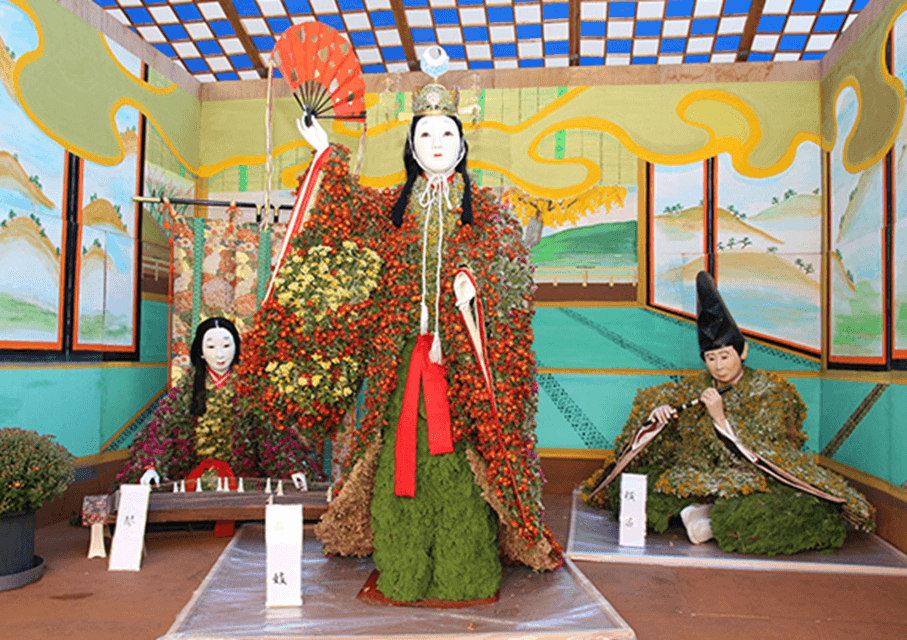 Over time, "the Hirakata Grand Chrysanthemum Doll Festival" came to an end in 2005 after 96 years of history as a major annual event due to the aging of the craftsmen who created the chrysanthemum dolls, a lack of successors, and a decline in the number of visitors. Still, several chrysanthemum dolls have been displayed every fall with a strong will to carry on this traditional art. This aspiration has been passed on to the volunteer citizens of Hirakata, and in 2010, a limited-time chrysanthemum doll festival took place to commemorate the 100th anniversary of Hirakata Park. If you're interested in chrysanthemum dolls, I recommend looking them up. Similar exhibitions are held in some areas in Japan. While people try hard to keep their traditional ways, these exhibitions have been modernized by using light and sound effects to fascinate people.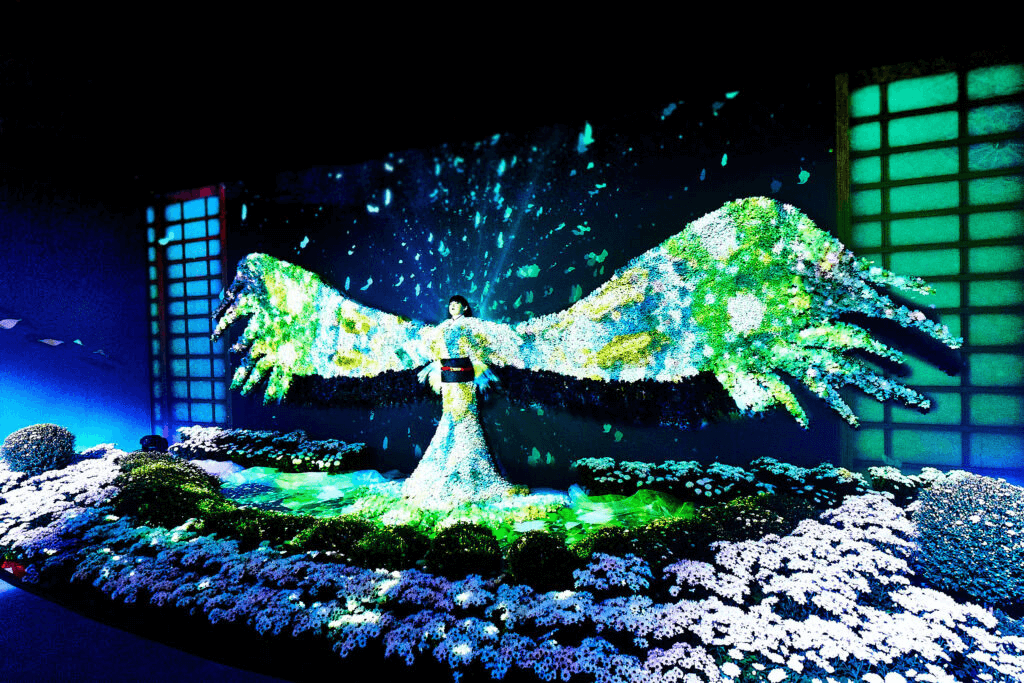 ■The Survival Strategy
The opening of a major theme park, Universal Studios Japan, in 2001 led to the shuttering of many amusement parks in the Kansai region. Hirakata Park was also in danger of losing visitors and going under. Why was this park able to survive? I would like to introduce its unique strategies that have turned things around.
One strategy is the use of characters. A character is not a mascot, but a comedian. As you may know, Osaka is home to comedy culture. By having Ryuichi Kosugi (小杉竜一) of the comedy duo Black Mayonnaise appear in commercials with the nickname "Brother Hirapar" (ひらパー兄さん), the name Hirapar became known throughout Japan. And later, he was given the title of "Chief of the Park" (園長 Enchou) to appeal to the visitors.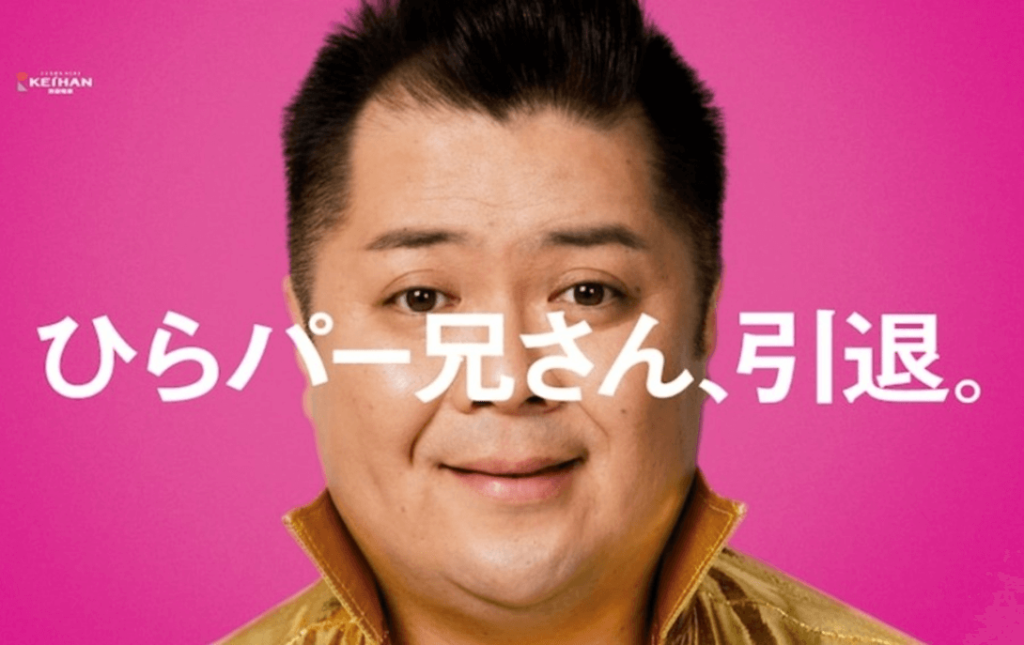 And then, the next "Brother Hirapar" with the title of Enchou was Junichi Okada (岡田准一). He was a member of a popular idol group called V6, and his hometown was Hirakata. The news of his appointment came as a big surprise. One of his most notable achievements was his parody posters. Although Okada was a handsome actor and had starred in numerous movies, many humorous and comical posters were created based on the real posters of those movies and were put up in Keihan train stations. They were truly eye-catching and made people laugh because of the gap between his seriousness and how ridiculous the posters were.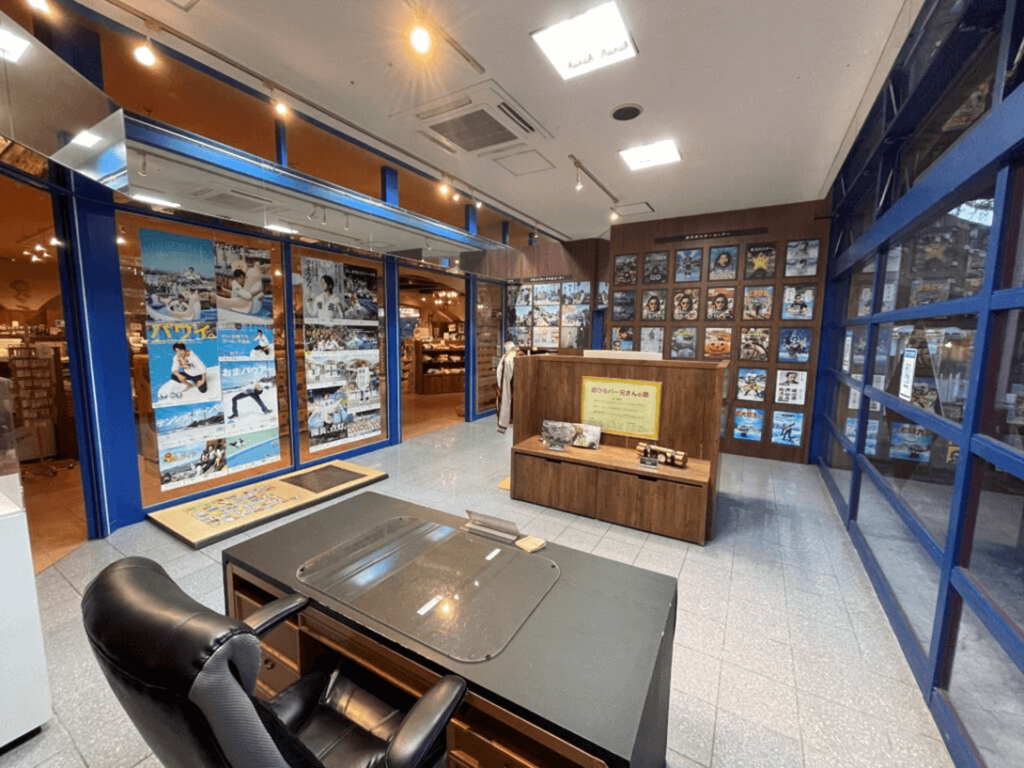 There were other unique ideas to promote the park without spending a lot of money. This ingenuity seems to stem from the disposition of the Osaka people. They are good at entertaining people and also like to try silly things together. For example, they attempted to set a Guinness World Record for "the number of people putting on swim caps all at once." They also came up with the idea of a limited attraction called the "Russian Ferris Wheel." Four of the 40 gondolas were given black exteriors. As the black gondolas came in turn, one could see nothing outside for the duration of the ride. It sounds like nonsense but actually amused many people. The idea of the "blindfolded ride" also served to arouse people's curiosity. Volunteers were blindfolded with eye masks before riding rollercoasters, which doubled their fear of the ride.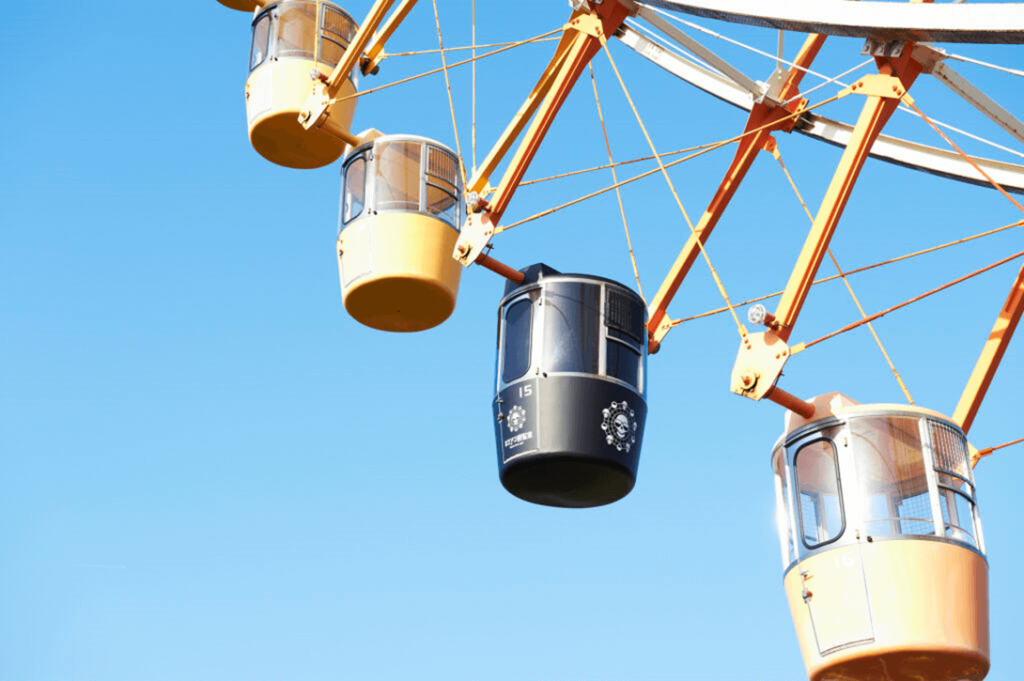 Conclusion
Looking back on its long history, it is apparent that Hirakata Park has been loved by the locals down through the generations. Many people visit again with their kids for old times' sake. Even first-time visitors can return to their childhood memories and enjoy the nostalgia. Although there are no large-scale attractions like those at USJ, the park will not disappoint. We are constantly wondering what funny events will be held next. You can spend a whole day trying many rides and strolling through the park. The park is not very large, but walking around is surprisingly tiring because of the many hills.
If you are going to visit, it is recommended that you check the website in advance for the latest information. The tickets are reasonably priced.
Hirakata Park
http://www.hirakatapark.co.jp/en/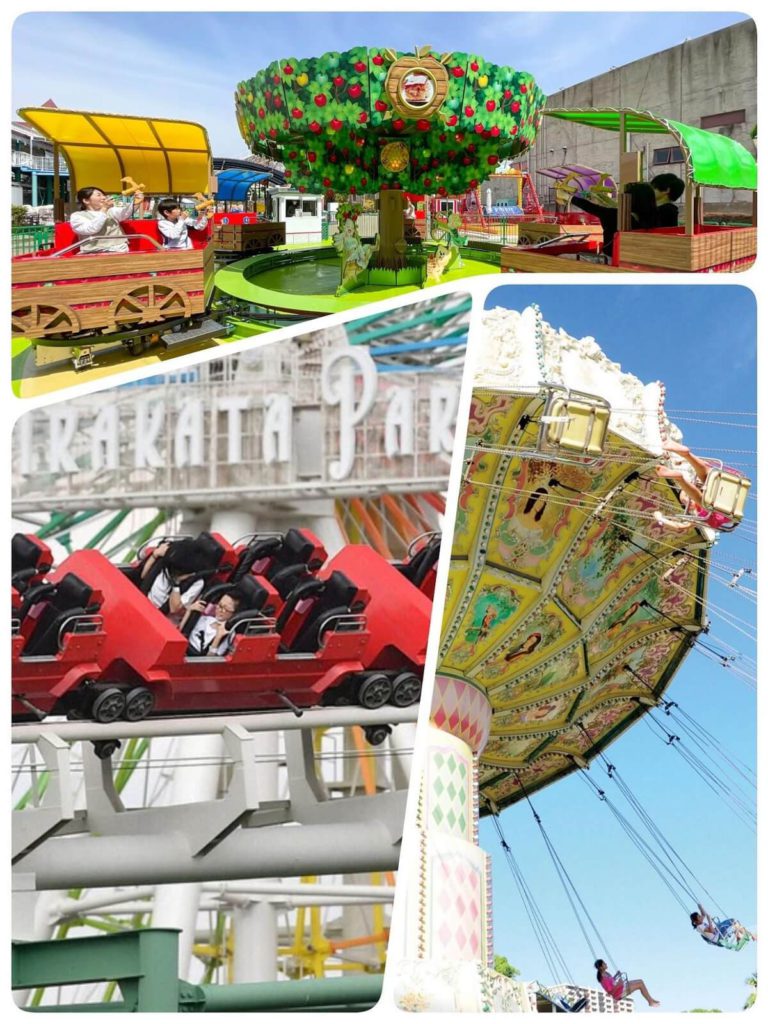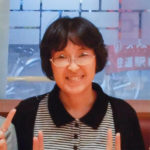 Lives in Takatsuki city, Osaka. Has been engaged in English for work and fun for years.