Have you heard the words "My number" and "My Number Card"?
It may sound more like "my-none-bar" and "my-none-bar-car-dough."
What is "My Number"?
"My number" is an individual number given to each person who has a resident registration in Japan. It is similar to the Social Security Number in the U.S.
What is "My Number Card"?
My Number Cards are made of plastic and have an IC chip, individual number, name, address, birthday, ID photo and so on.

The Japanese government aims to have almost all people in Japan obtain a My Number Card by the end of March 2023. Famous mobile phone companies such as NTT DoCoMo, KDDI, and SoftBank have been participating in a project partnering with the Japanese government to promote My Number Card acquisition. Thanks to the project, people can now apply for the card at any mobile phone store easily with assistance from a store clerk.
However, you have to go to a municipal office to pick up your card from 9:00 am to 5:15 pm on a weekday. If that time frame is not convenient for you, each municipal office sets one or two days on the weekend every month for picking up your card, so don't miss your chance. Proxy pickup is allowed only if the applicant is unable to go there due to a disability or other special reasons.
How to confirm your "My Number" other than on your "My Number Card"
My Number Cards have become more common than before, though it is not obligatory to obtain it at the moment. As of November 2022, the My Number Card penetration rate is about 60%. There still are many people who have not gotten it for reasons such as fear of information leaks, lack of benefits, or the hassle of the application. In that case, you can find your individual number in other documents, such as the Notification Card or Individual Number Notification Letter which was mailed by the municipal office when your individual number was issued. The 12-digit number written next to the Kanji "個人番号" is your individual number. It is confusing that it is shown by its' legal name, "個人番号(Ko-jin-ban-go) not as the commonly called "My Number" or even in Japanese Katakana "マイナンバー" .
Notification Card (tsu-u-chi-car-dough)
It is the green part of the document below. It is made from slightly thick paper. If you want to apply for a My Number Card, you can use the white part as the application form, or use the QR code next to the green arrow.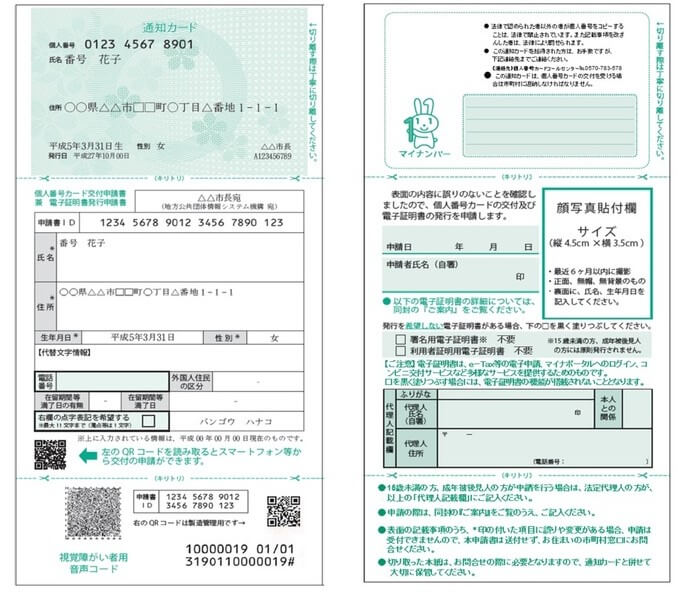 Individual Number Notification Letter (ko-jin-ban-gou-tsu-u-chi-sho)
The notification card mentioned above was abolished in May 2020, and it was replaced with the individual number notification letter printed on regular A4 size paper.
You can also apply for a My Number Card from the biggest QR code shown in the middle if you want.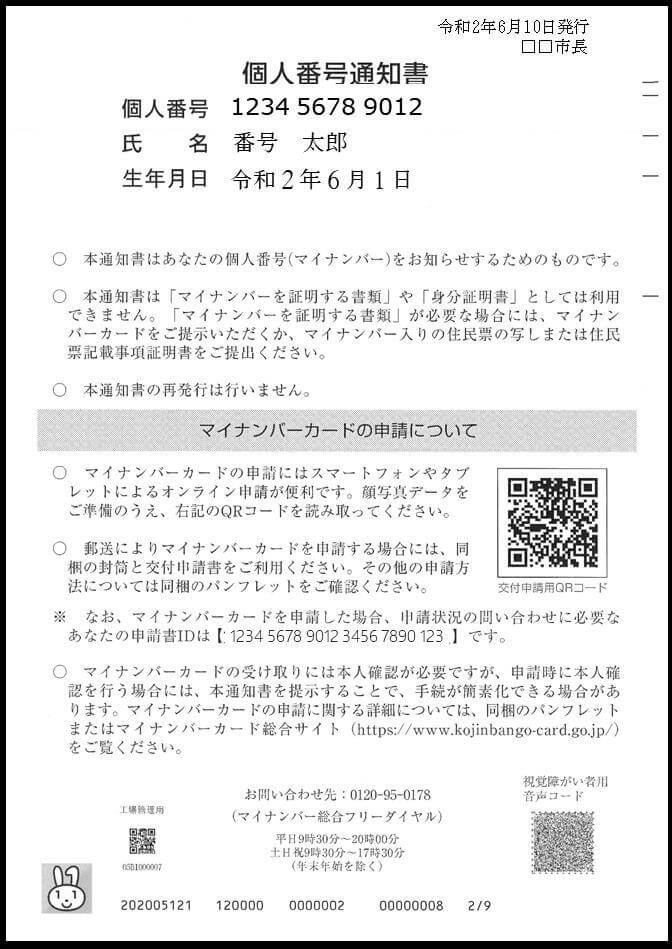 However, what if you have lost those documents?
In that case, get your residential registration certificate WITH your individual number at the municipal office.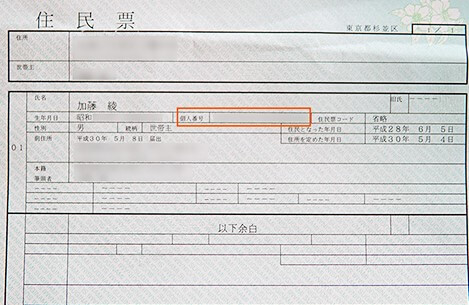 In any case, "My Number/個人番号" is your important personal information. You should not show or tell it to others unless requested by someone such as the HR department at your workplace, a municipal office and so on.
Roles of My Number Card
Now, let me tell you the main uses of the My Number Card
Easy to Check your individual number
You can find your individual number easily. You rarely need it in your daily life, but sometimes you have to write it down in a document, such as when you start working or apply for a subsidy.

Identification Card
My Number Card is a government-issued identification card with an ID photo, so you can use it as an official form of identification.
Please note that you usually do not need to show the back side with your individual number. My Number Cards are issued with a plastic case. You can show them while keeping the card in the case to prevent others from stealing your individual number.

Easy to Issue Official Documents
Before the My Number Card system was born, we had to go to a municipal office on weekdays, or ask for it by mail with a complicated procedure to get documents such as a residential registration certificate or a taxation certificate. However, with a My Number Card, it can be issued everyday from a copying machine at a convenience store such as Seven Eleven, LAWSON or Family Mart in Japan, not just in the area where you live.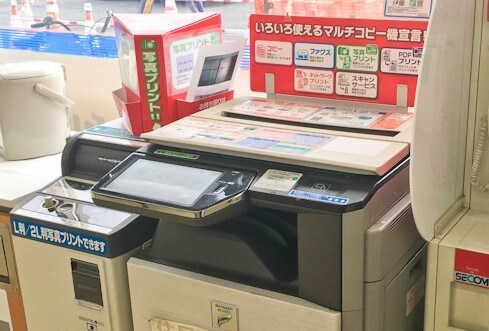 Easy to file a tax return
By using a system called e-Tax, you can easily file a final tax return with the person's My Number Card. It might be very convenient for freelancers and self-employed people.
For other examples, if you link your individual number and health insurance data, you can use your My Number Card as a health insurance card, but only in situations where the medical institutions have installed My Number Card readers.
If you link your individual number and your bank account data, you do not need to inform them of your bank account data when applying for a subsidy and so on. However, please note the subsidy will never be sent to the bank account automatically without a proper application for the subsidy.
What is "Maina Point"?
Maina Point is an abbreviation of My Number Point. It is a service where you can receive points by getting a My Number Card and linking your information as mentioned above. The points can be used for payment with various cashless payment services such as Paypay, ICOCA, nanaco and so on. However, please note that you will not receive the points automatically without following proper procedures.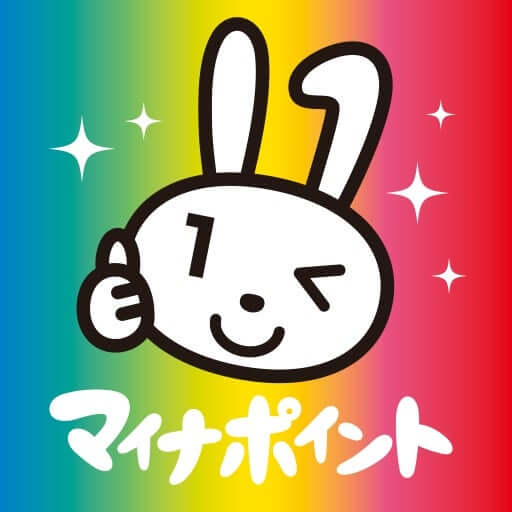 What if you no longer live in Japan?
If you will return to your county after completion of work or study, what should you do with your My Number Card? When you file a moving-out notification, you need to bring your My Number Card with you and follow the proper procedures at the municipal office.
They will print that you will move-out overseas on your card, and return it to you. If you live in Japan again in the future, you should bring it back with you to Japan. It is required when you apply for your new My Number card.
The new card has the same individual number as before because each person can basically have only one individual number even if the number is invalid while you don't live in Japan.
In the end
I work for a center for international students at a university as a clerk. I wrote this article because our students often ask us, "Do I have to make a My Number Card?", and some students email us a photo of their My Number notification letter that contains their important personal information without setting a password. I hope this article will be of some help to people from abroad.
For more information about My Number, please refer to the link below.
https://www.kojinbango-card.go.jp/en/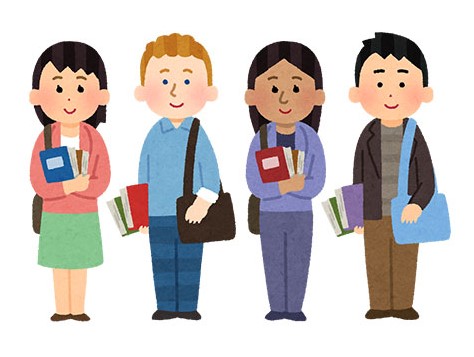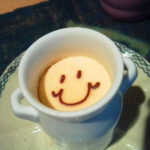 I live in Osaka. My dream is to live in Malta, an island country in the Mediterranean, after  retirement.