Hello Pokémon fans around the world! How do you like playing with Pokemon? I think everyone knows "Pokémon Go!" which is not only a game inside your house but also outside. There is no age boundary. By the way, do you know what a "Poke-futa ぽけふた" is? In Japan, there are a lot set up all over the country. Today, I'd like to introduce you to this fun "Poke-futa."
What is Poke-futa?
Futa literally means lid in Japan, and they're called Poke-Lids in English. So Poke-futa is a manhole cover with a Pokémon picture on it. One of the Pokémon Local Acts initiatives aimed at promoting tourism and local vitalization, and Pokémon Inc. in cooperation with local governments have installed these manhole covers throughout Japan. Each manhole cover is a one-of-a-kind designed by Pokémon Inc. with the aim of introducing the charms of Pokémon as well as each region to as many people as possible. By visiting Pokémon manholes, you can contribute to the vitalization of the local region. It's pretty nice, isn't it?
Poké Lids | Pokémon Local Acts
When did it start?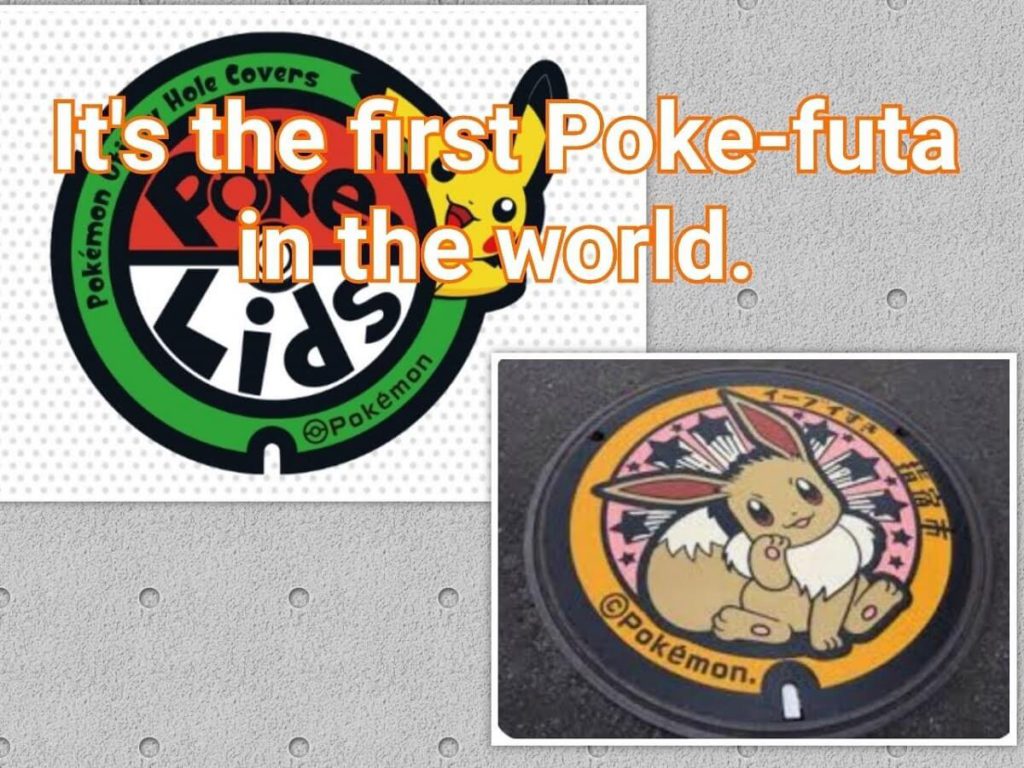 The first Poke-futa appeared with an Eevee's face in front of Ibusuki Station in Ibusuki City, Kagoshima Prefecture in December, 2018. Since the sound of "Ibusuki" was similar to "Eevee," the city decided to have Eevee as its city's manhole character. Thus, Ibusuki→Ēbusuki→Ēbui suki→Eevee suki ( "I like Eevee" ), we can play with the sound of the words.
How to enjoy Poke-futa?Here are my tips.
1. There may be an event.
It's better if you could check Pokémon Local Acts before you visit to see Poke-futa. Each local government sometimes holds an event. If you're going to see it, you might as well enjoy it along with the event.
2. Unexpected places
Poke-futa don't necessarily exist at Japan's popular or famous sightseeing spots. Rather, they can be found in places where people don't normally choose as destinations. So it's often unexpected and fun.
3. Your Poke-futa map
Let's take a photo of the Poke-futa you found and make your one and only Poke-futa map. I'm sure it will remind you of good memories of your trip.
4. Pokestop of Pokemon GO
Poke-futa is a Poke-stop. So if you've got the app, make sure to activate Pokémon GO along the way!
5. Why is there this Pokémon in this manhole?
As I said above, each manhole cover is one-of-a-kind designed by Pokémon Inc. with the aim of introducing the charms of Pokémon and the region in Japan. Thinking of the background reason why each city has a particular Pokémon character and the design will make your Poke-futa trip even more fun.
Suggested Map of Poke-futa in My Local Town
There are a total of five poke-futas in Nara. In Ikaruga Town, where The World Heritage Site Horyuji Temple is located, five Poke-futas were set up along the route from JR Horyuji Station to Horyuji Temple. You can reach Horyuji Temple by following these Poke-futa from JR Horyuji Station. It takes 20~30 minutes on foot.
1. Horyuji Station North exit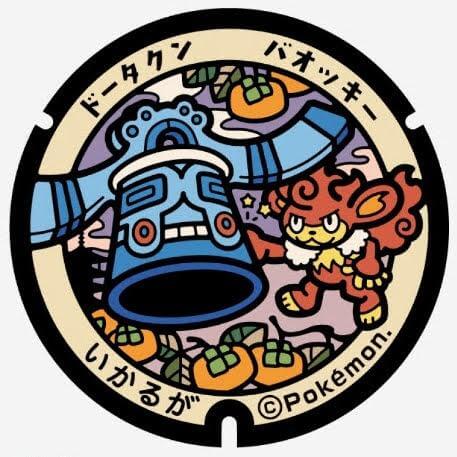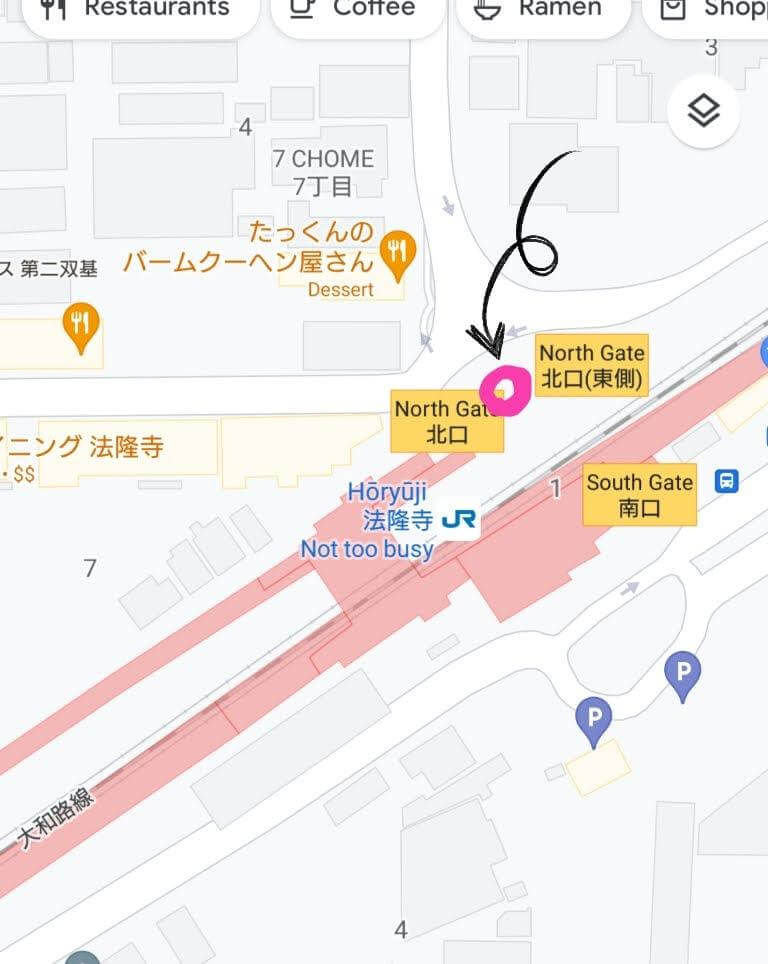 The Poke-futa in front of JR Horyuji Station features the Pokémon "Dotakun (Bronzong)," which is based on the motif of a bronze bell, an ancient bell, and the fire-using monkey Pokémon "Baoky (Simisear)." The idea was probably inspired by Masaoka Shiki's famous haiku, "Eat a persimmon, and the bell will toll at Horyuji" The five-story pagoda and persimmon are also depicted. They're such typical Ikaruga characters!
More on this Haiku
"柿食えば鐘が鳴るなり法隆寺"="Eat a persimmon, and the bell will toll at Horyuji"
To give a background explanation, while I was eating the persimmon, I also heard the sound of the bells of Horyuji Temple at the right moment. This haiku uses the autumnal fruit called persimmon as a seasonal word to remind us that autumn has arrived.
2. East Community Center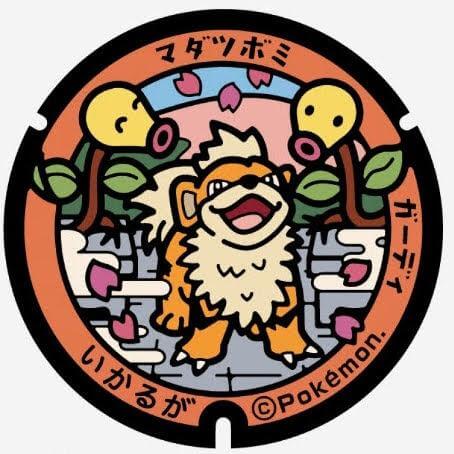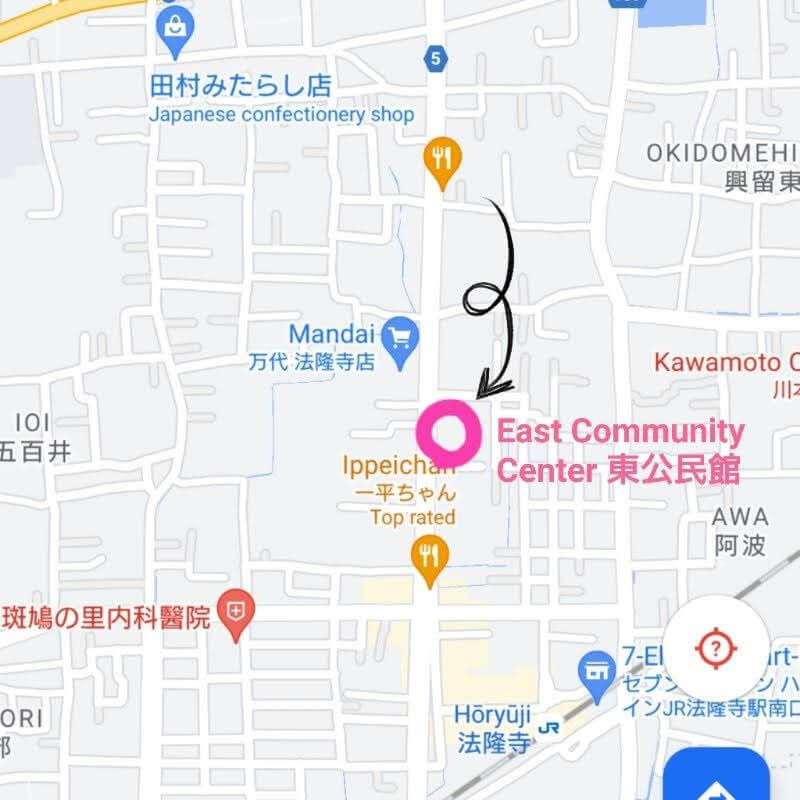 The design features "Girdy (Growlithe)," a Pokémon with a tiger motif, and "Madatsubomi (Bellsprout)," a Kusa Pokémon with a haughty expression. Cherry blossom petals are scattered on the stone pavement, which may be an image of the Tatsuta River that runs through Ikaruga Town (famous for its cherry blossoms and autumn leaves).
3. East side of Okidome 2 chome Pedestrian Bridge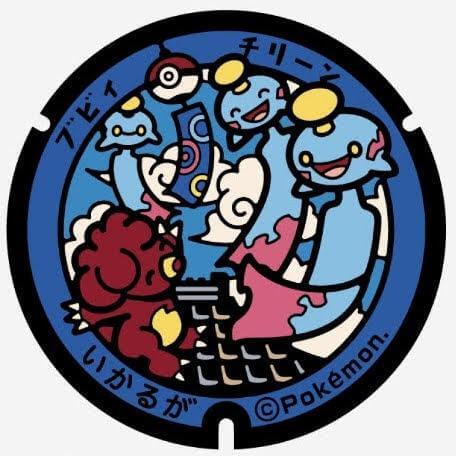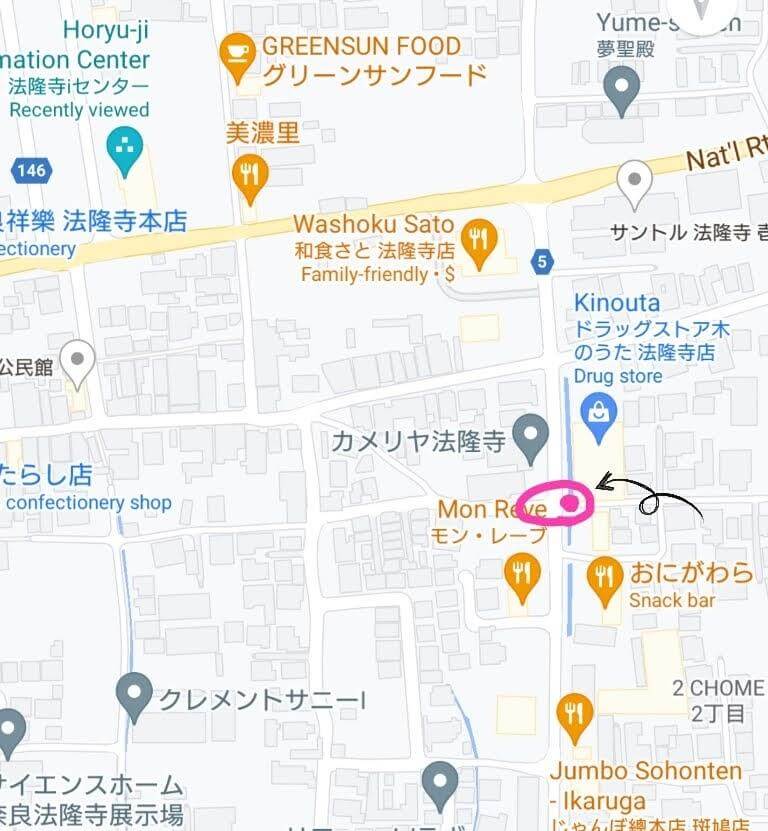 It depicts "Bubby (Magby)," a fire-breathing Hidane Pokémon, and "Chilin (Chimecho)," which is based on a wind chime motif. The tiled roof symbolizing the old townscape of Ikaruga Town and the wind chime in the motif of a monster ball are also key points.
4. West side of Okidome 2 chome Pedestrian Bridge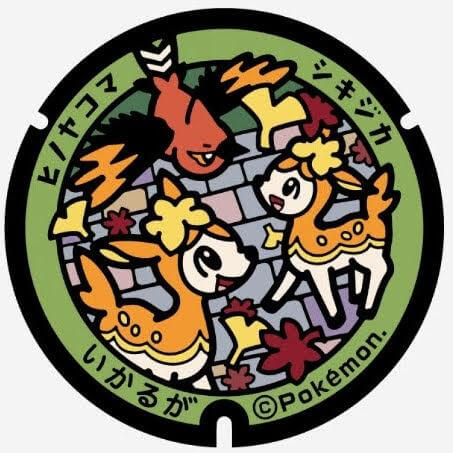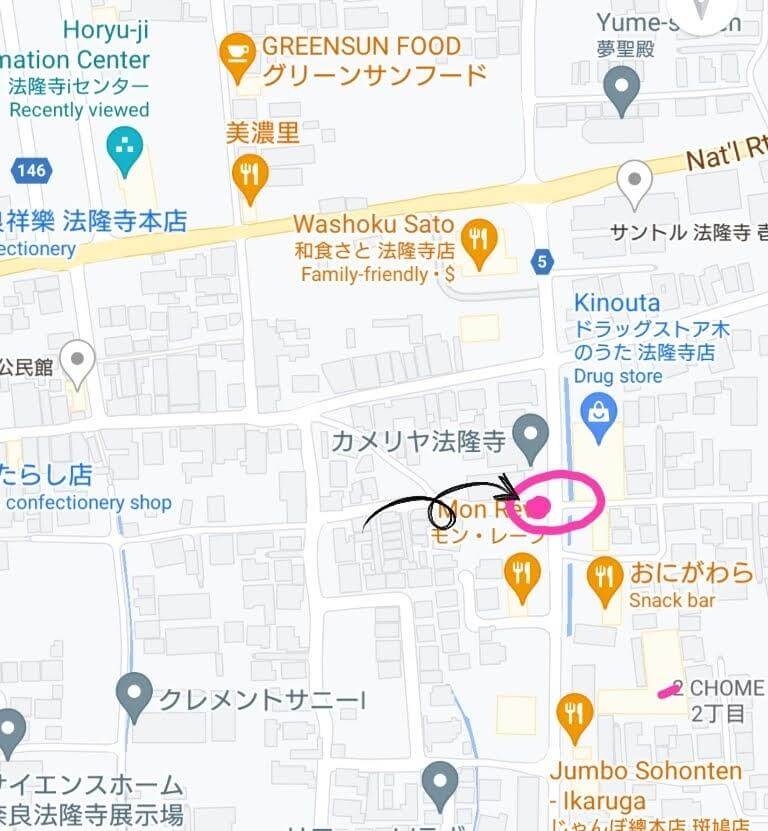 On the other side of the road, "Shikijika (Deerling)," a Pokémon based on a deer, and "Hinoyakoma (Fletchinder)," a flame-breathing bird Pokémon, are designed.
It also depicts a maple tree that may be from the Tatsuta River running through Ikaruga Town, which has been known for its autumn foliage since the time of the Hyakunin Isshu, a set of 100 poems. Shikijika is a Pokémon that evolves into forms for each of the four seasons, and here it is an autumn image.
5. Horyuji i Center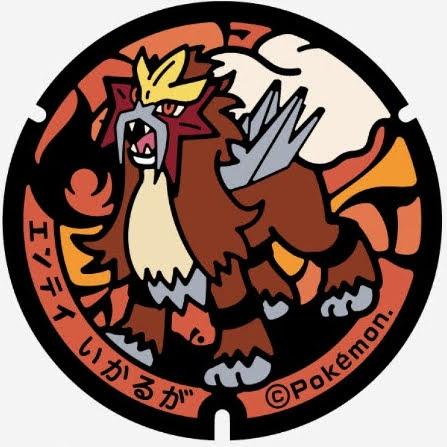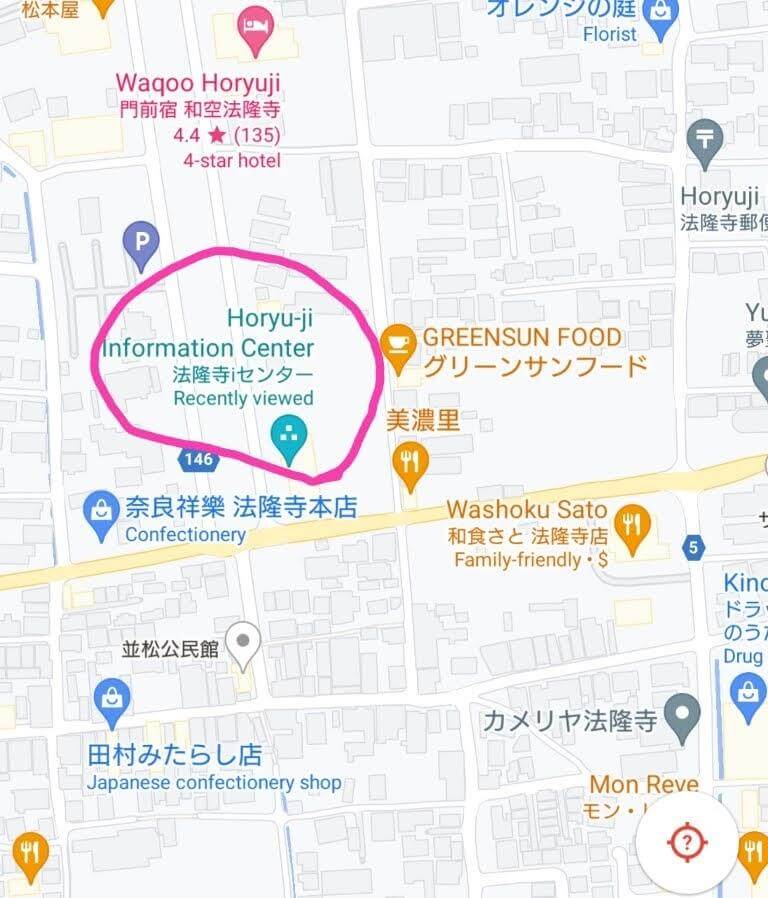 The legendary Kazan Pokémon "Entei," with its cool howling appearance, is depicted here.
Like the earlier Ghadi, this may be an allusion to the white tiger, one of the four gods that protect the west, or to the fact that a tiger is worshipped at Shigisan Asagosonji Temple, which is associated with Prince Shotoku.
After the Poke-futa tour and visiting Horyuji Temple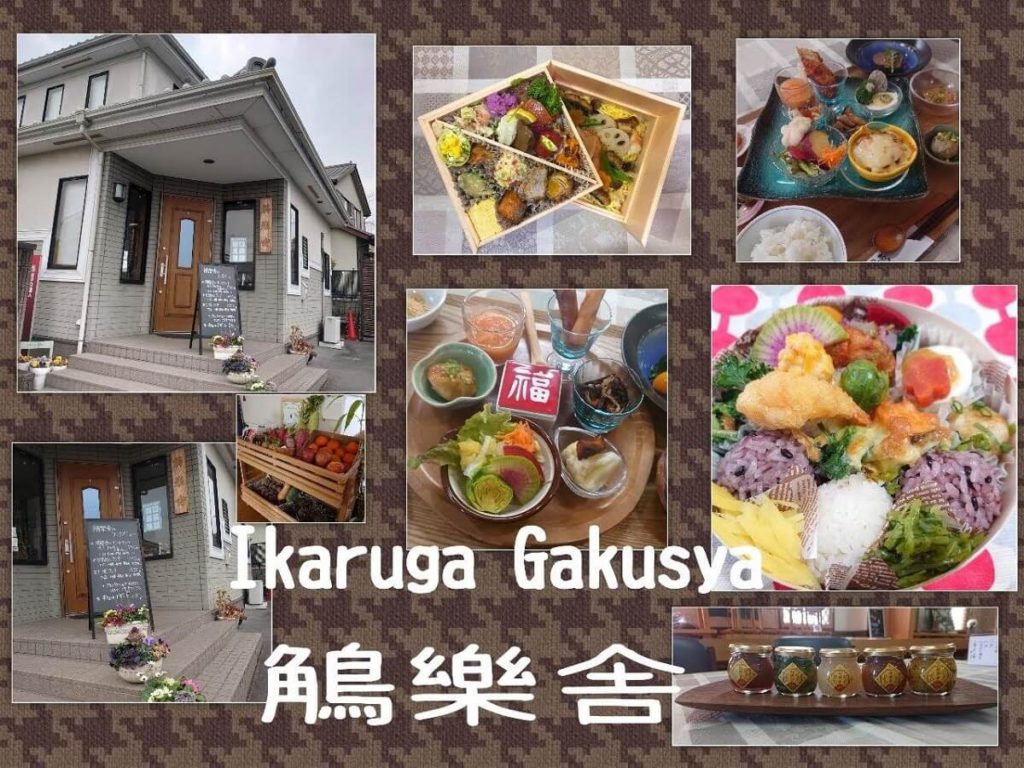 After the Poke-futa tour and visiting Horyuji Temple, I know you want to take a break at a cafe, don't you? I highly recommend the cafe "Ikaruga Gakusya 鵤樂舎," located on the west side of Horyuji Temple. The interior of the café is decorated miniatures of temple and shrine architecture created by the specialized carpenter "Miyadaiku 宮大工". It is a space where visitors can see the craftsmanship up close and feel the deep history and culture of the area.
The café is also popular for its lunch, which uses locally grown seasonal vegetables in abundance and is healthy and nutritionally balanced. The food at this restaurant isn't just delicious, but it's a feast for the eyes. The café also offers a variety of original sweets, making it a relaxing and cozy hideaway.
Gallery Cafe Ikaruga Gakusya, a cafe in Horyuji, offers colorful lunches and sweets
Ikaruga Brand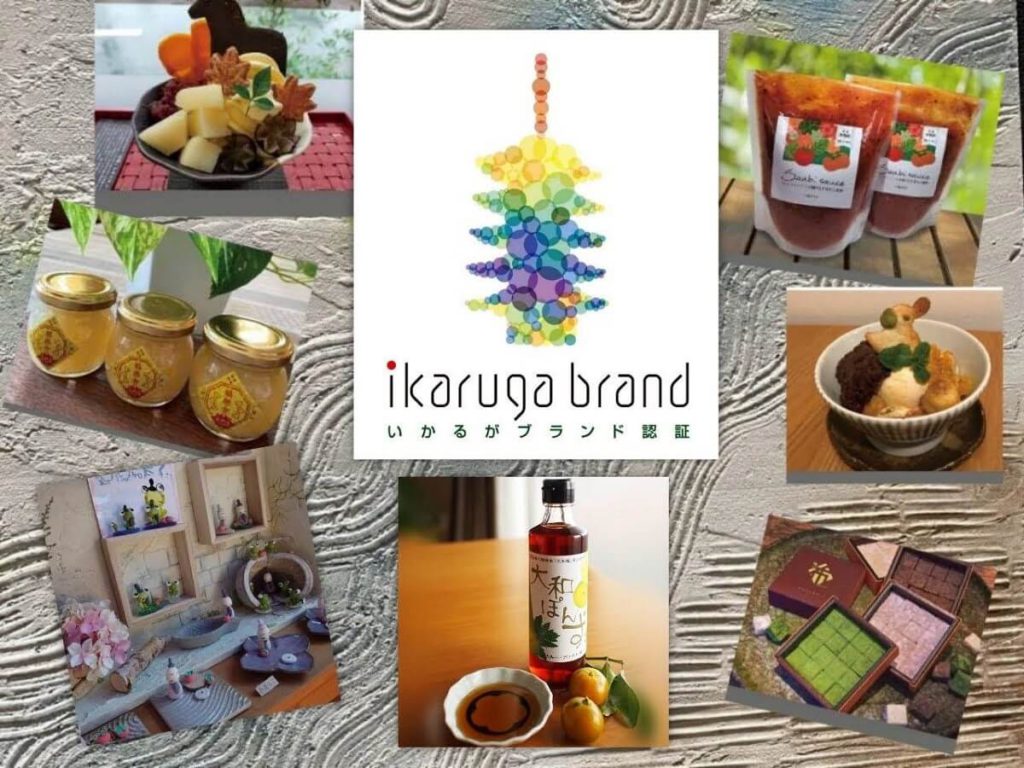 The Ikaruga Brand is a brand of products and services that make the best use of local resources and other materials. The products and services are certified as "Ikaruga Brand" and are either made from materials originating in Ikaruga or are the work of people who are active in Ikaruga. All these products have been carefully selected through a screening process. It's the best souvenir of your trip. In fact, I have my own shop certified by the town in this area. You can see my own handcrafted items, such as seasonal decorations, Prince Shotoku's works, etc. Please check the shop list on the Ikaruga Brand website. If you're interested in checking, please come drop in and say, "hi!"
Finally…
Did you enjoy getting to know about the Poke-futa world? There are Poke-futa only in Japan, so it's very worth visiting and taking a photo of them. In addition, you can travel around and find extra joy, eating and seeing things you don't expect. This time, I introduced five Poke-futa in Ikaruga Town, Nara, which is my hometown. Ikaruga Town has a lot to offer. I hope to write about Horyuji Temple, other wonderful things of Ikaruga Town, and Poke-futa in other prefectures in the near future. So stay tuned.
Thank you for reading to the end. See you next time.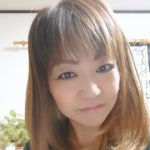 I'm a clay artist, and have my own shop in Ikaruga town, Nara, which is near Horyuji temple: world heritage site. And I'm a volunteer English tour guide there. I enjoy learning English everyday.