I participated in a wedding of my friend the other day. It was held at a hotel which means most people were in western clothes, but Japanese weddings have some customs.
Today, I want to talk about preparing to participate in it. However, I won't mention about the very Japanese style called "shinzenshiki" (神前式). If you're interested in that, please stay tuned because other writers or I might write about it in the future.
Popular seasons for a wedding
The popular seasons for wedding ceremonies in Japan are spring and autumn. Both of them are the most comfortable time of the year in Japan to come to the venue for both the bride and groom and guests because it's not so hot and cold.
The wedding I participated in was in the beginning of April where the weather forecast was rainy, but fortunately it was barely cloudy. The venue was in a hotel in Yokohama, and it was easy to get there thanks to a shuttle bus service.
Yokohama is a popular historical bay area in Kanagawa Prefecture. Interesting features are shown in the article "Let's feel the sea! ~Minato Mirai〜" by Rei. I'm sure you will enjoy reading it.
What to wear to a Wedding as a guest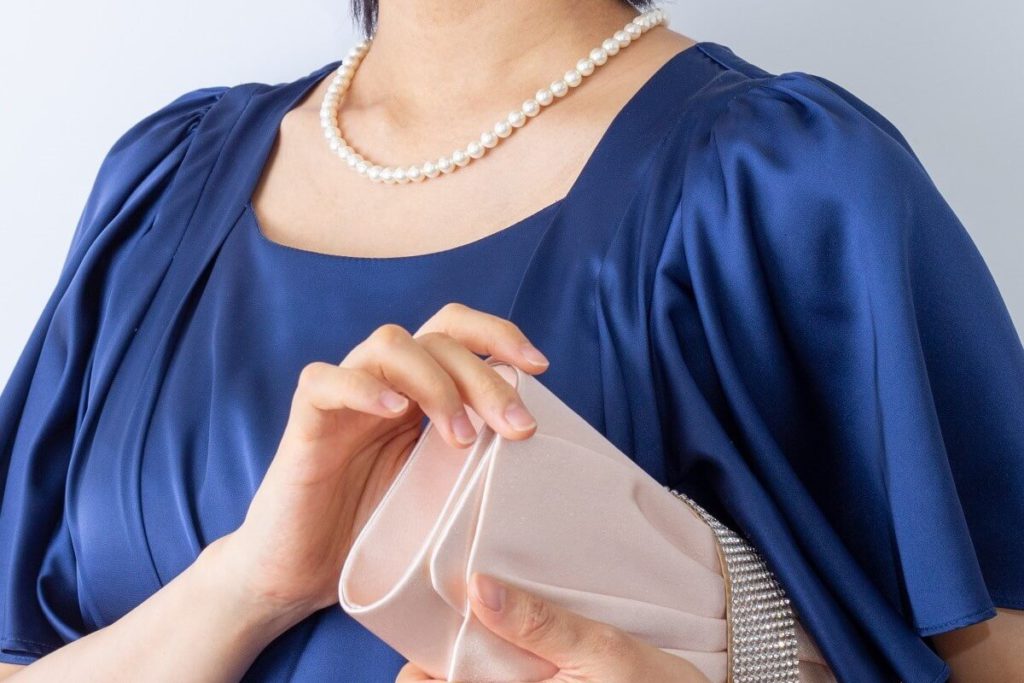 What do guests wear in a wedding? Let's dive in and find out together!
Wedding attire for female guests
Female guests are required to wear formal or semi-formal dress in most cases. The thing is, you must never upstage the bride, so you need to wear a dress except it cannot be a white one. As you know, white is a bride's privilege. Even if you wear a beige or silver colored dress, you need something dark colored to slip on.
I chose a subdued light blue lace dress because I thought it would suit a spring wedding.
| | |
| --- | --- |
| attire | a formal or semi-formal dress except it must not be white |
| bags | glossy one such as satin made would be great |
| accessory | Pearls are classic |
| shoes | pumps that don't show your toes / glossy ones such as patent leather made would be great |
| no good | revealing clothes such as ones that show your shoulders or accentuate your breasts |
Wedding attire for male guests
In general, Japanese male guests wear black suits made of high quality wool. Although I'm not so familiar with the attire for men, the groom's father can wear a morning coat, and the guest of honor or the boss at work can wear a director's suit which is a combination of a black jacket and a pair of slacks with stripes.
| | |
| --- | --- |
| Attire | Black suit / Director's suit |
| necktie | Silver gray / pale color / black and white stripes |
| shoes | black cap toe / black plain toe |
| bag | empty-handed / a small clutch bag |
| others | necktie pin / cufflinks / pocket square |
| no good | Button-down shirt / black tie / leather belt |
What to bring to a wedding as a guest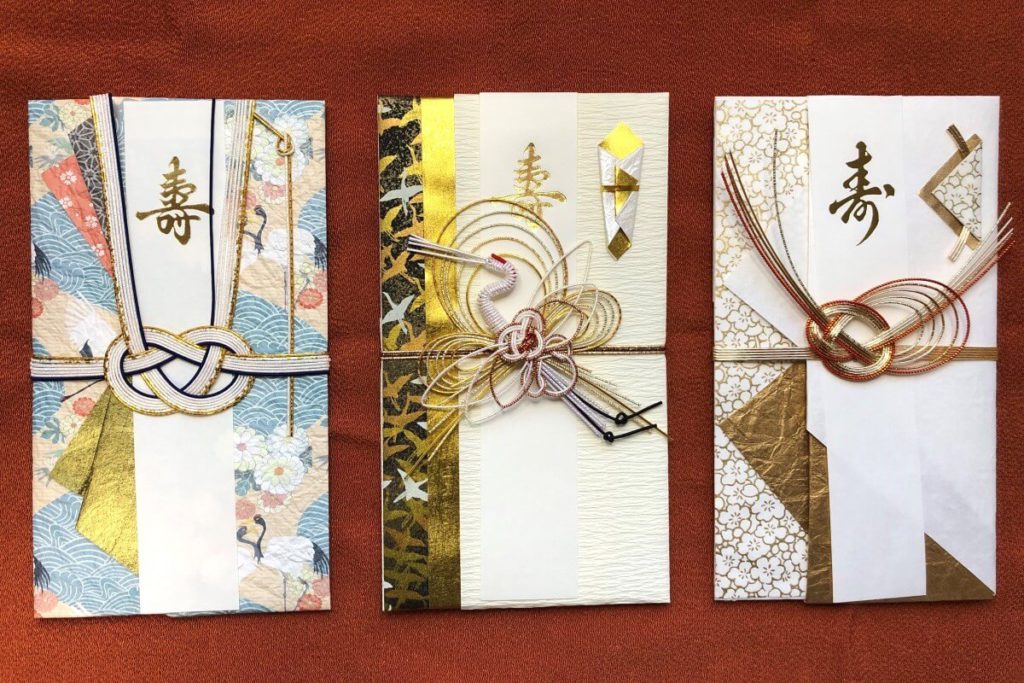 Next, I'll share with you a necessary thing for guests. That is the wedding gift money called "goshugi"(ご祝儀). You never forget to prepare this when you participate in a wedding.
What is goshugi(ご祝儀)?
Goshugi is some wedding gift money which are supposed to be wrapped in a special envelope called "goshugi-bukuro(ご祝儀袋). Can you see three goshugi-bukuros that I bought as examples in the headline photo?
Goshugi-bukuros have a decoration called noshi(熨斗) on the top right. It is a small piece of dried, thin abalone that used to be used as a symbol of celebration. That's why noshi is used for not only wedding gifts but also for wrappings of seasonal gifts called otyugen(お中元) and oseibo (お歳暮).
There is a knotted decoration called mizuhiki(水引) at the center of a goshugi-bukuro. It is knotted in a special way, such as the musubi-kiri (結び切り) or the awaji-musubi (あわじ結び). It is so difficult to untie them because it is a symbol of the wish that "I hope that this marriage will be the only marriage for you."
If you are attending a wedding as a friend, choose a goshugi-bukuro that holds about 30,000 yen. If you are attending as the bride and groom's boss or as a relative, the amount of money will vary, so use a goshugi-bukuro with the appropriate decoration. Goshugi-bukuros are sold at stationery stores, convenience stores, and supermarkets.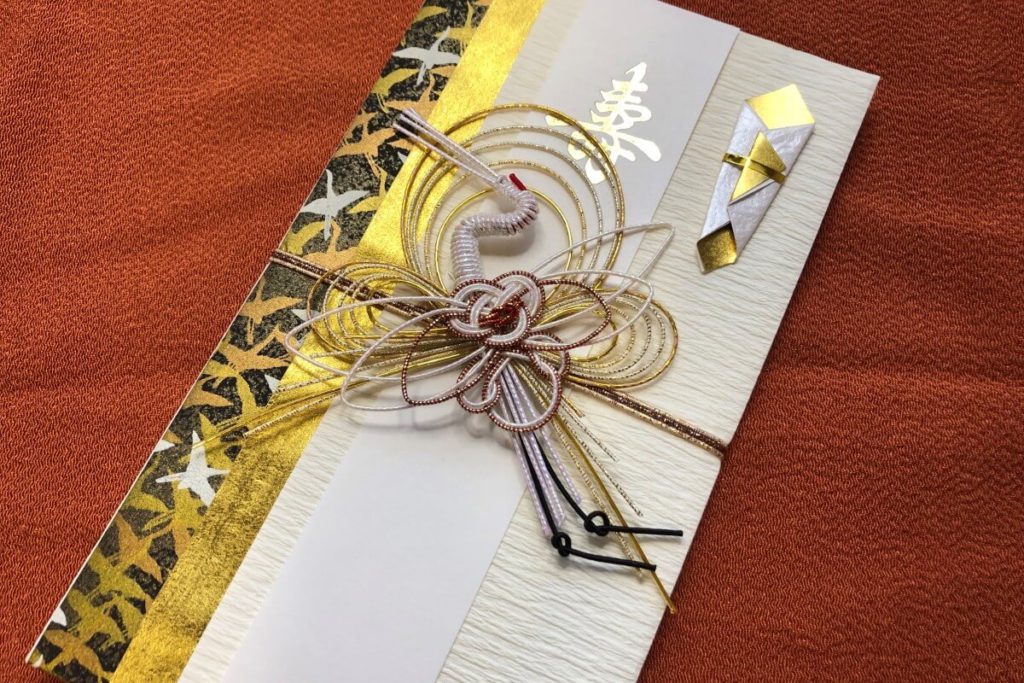 Regarding the amount of the congratulatory gift, it is good manners to insert an undividable number, an odd number of bills. The reason for this is that an even number is divisible, or in other words, it evokes the image of parting.
However, even if it is an odd number, 90,000 yen is not acceptable because the number 9 gives the image of suffering because of the sound of the Japanese language. On the contrary, 8 is an even number, but when written in kanji (Chinese characters), it is considered to be good luck because the number "8" spreads widely towards the end in kanji expressing a sign of good luck.
How to hand over goshugi
Goshugi-bukuro are handed to the person who serves as the receptionist. It is good manners to take the fukusa, a cloth or cloth container, out of the fukusa and hand it to the receptionist.
A fukusa is a warm-colored or purple-colored item made of crepe or silk. If you don't have a fukusa, a warm-colored handkerchief will do.
What are the features of Japanese wedding reception?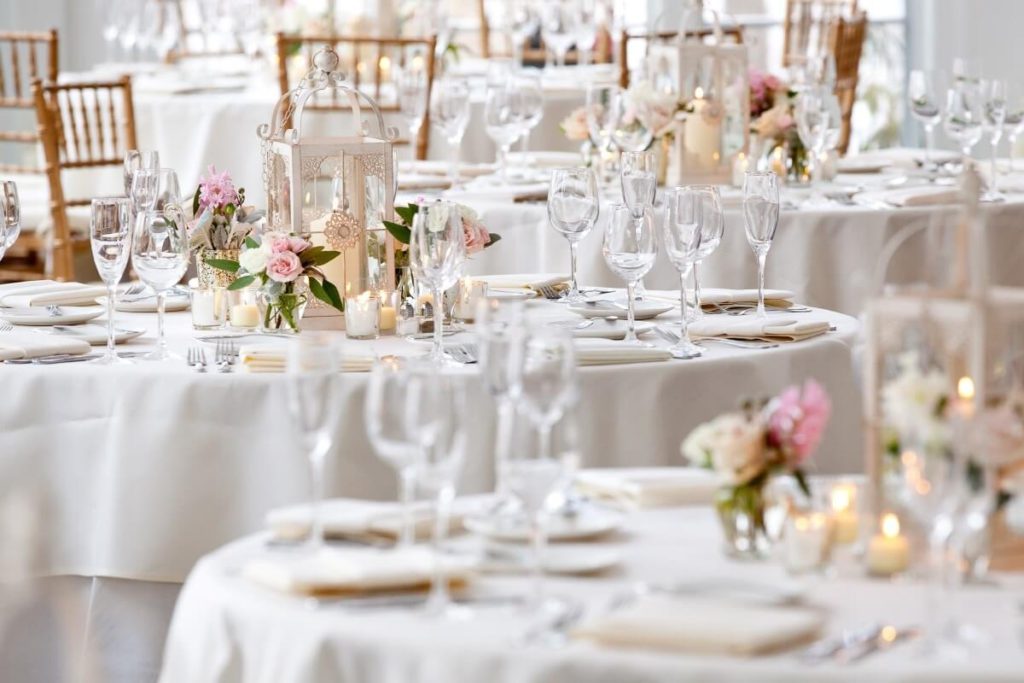 I'll show you 2 customs here.
A custom called "oiro-naoshi"
The groom and the bride leave the venue in the middle of the reception to change their attire. It is called "oiro-naoshi"(お色直し).
Originally, the term was used for traditional Japanese weddings referring to the bride changing from her all-white shiro-muku, white kimono to a colored bridal costume called iro-uchikake, colored a kimono.
It seems that this color change had the meaning of "the bride becomes a new member of the groom's house." I did not know this until I looked it up for this article. I personally don't like this concept so much, but it is still interesting that even changing dresses has an origin.
A letter from the bride
As the reception gradually comes to a close, it is time for the bride to read her letter to her parents. The letter often begins, "Thank you for taking good care of me for the past xx years," expressing childhood memories, and gratitude for raising their children.
After the letter, the groom presents flowers to the bride's parents and the bride presents flowers to the groom's parents. In addition to the bouquet, a tangible gift may also be given at this time.
My friend gave a commemorative gift called a "child-rearing appreciation letter" with the bouquet. This is a box-type photo frame with a bouquet of dried flowers pasted on it, on which messages to the parents and the number of days of child-rearing are written.
Japanese Wedding Ceremony with Sincerity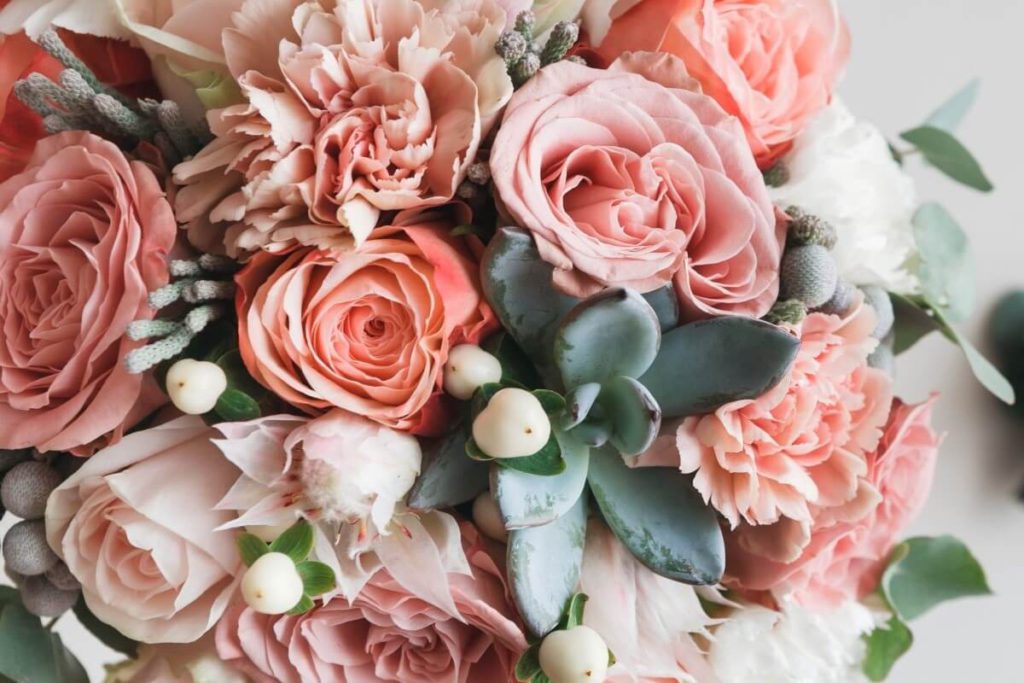 As a final thought, I always feel that the Japanese wedding ceremony has sincerity in many ways. There are some customs that I could not introduce in this article, but I hope you found it interesting.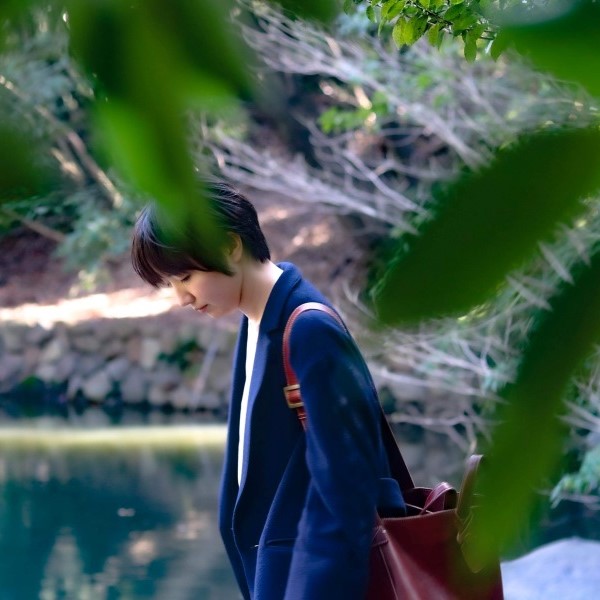 I am an interview writer. My interests include anthropology, the publishing industry, and art.