A streetcar leaves a station with a "ching-ching" sound. Osaka users who love these streetcars call them "chin-den." (This is a short form of "chin-chin tram :ちんちん電車.") There are many sightseeing spots along the streetcar line, making it perfect for a leisurely and slow trip. These days, with convenience and efficiency, this retro and leisurely trip will surely become a wonderful memory. Osaka is full of well-known tourist attractions. Now, I will take you on a trip to the historical city of Sakai, where this chin-den will take you.
What is chin-den?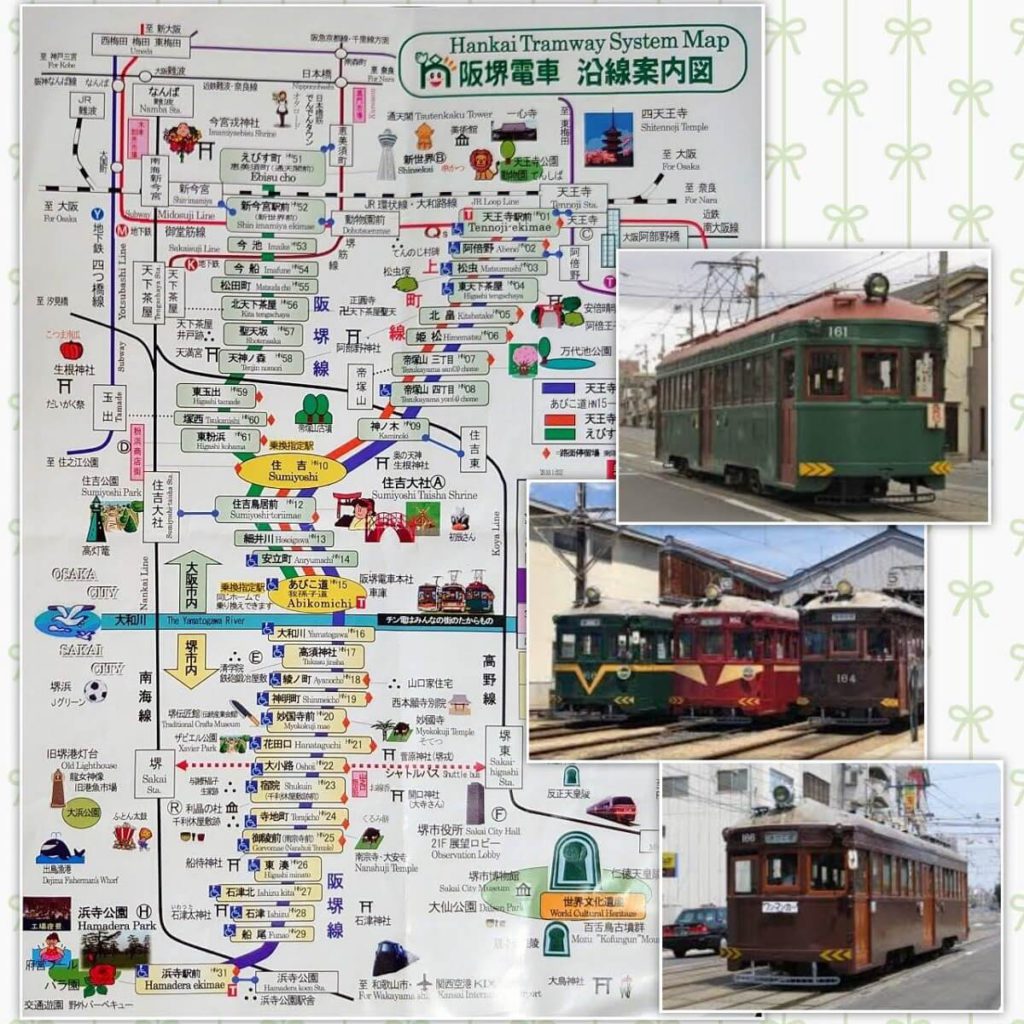 One of the 22 streetcar lines in Japan and the only one remaining in Osaka is called Hankai Streetcar. The line connects Osaka City and Sakai City and currently operates two lines: the Hankai Line from Ebisucho Station to Abikomichi Station, and the Uemachi Line from Tennoji Station to Hamadera Ekimae Station. With a total length of 14 km (8.7 miles), there are many sightseeing spots along the line in both Osaka City and Sakai City, and it has been a popular feature of the town since 1911.
How do you get on?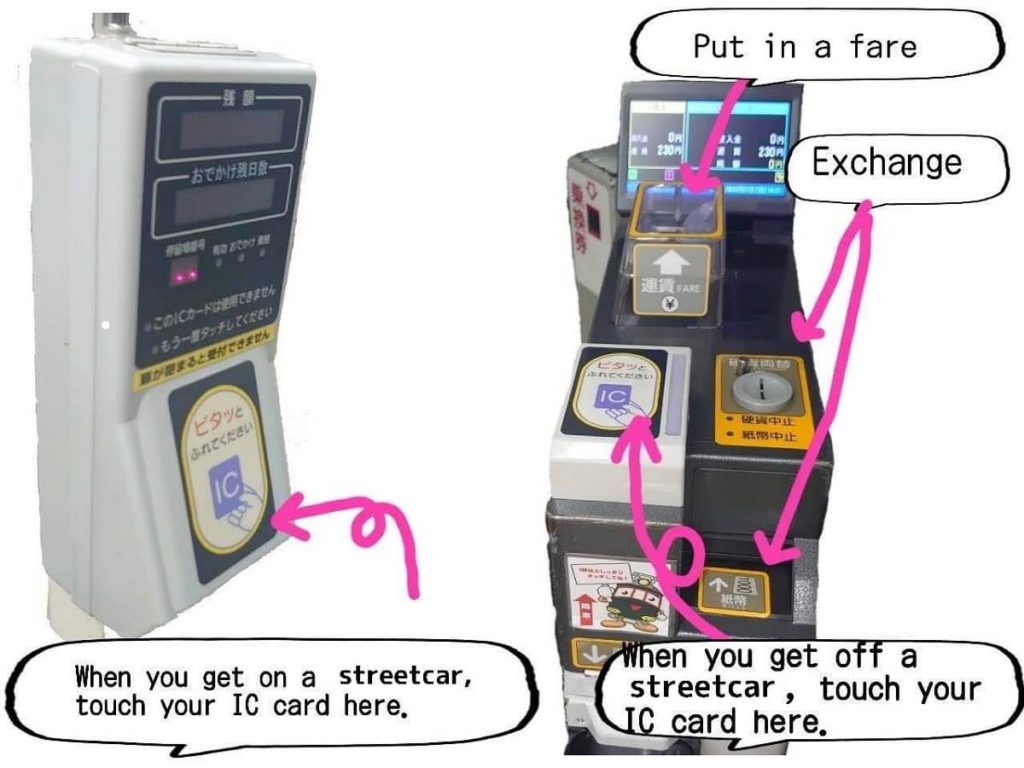 Chin-den is a one-man operation. It has front and rear doors, but you can get on the streetcar at the rear door. The fare is 230 yen for an adult, 120 yen for a youth (older than age 6, younger than 12). You don't need to carry any ticket when you get on. When you get off the train, you put your fare in the fare box next to the driver. You need to pay in cash. No change is available, so you have to exchange money in advance.
※IC cards (ICOCA, SUICA,etc.) are accepted. Touch your card on the readers when you get on and get off the streetcar.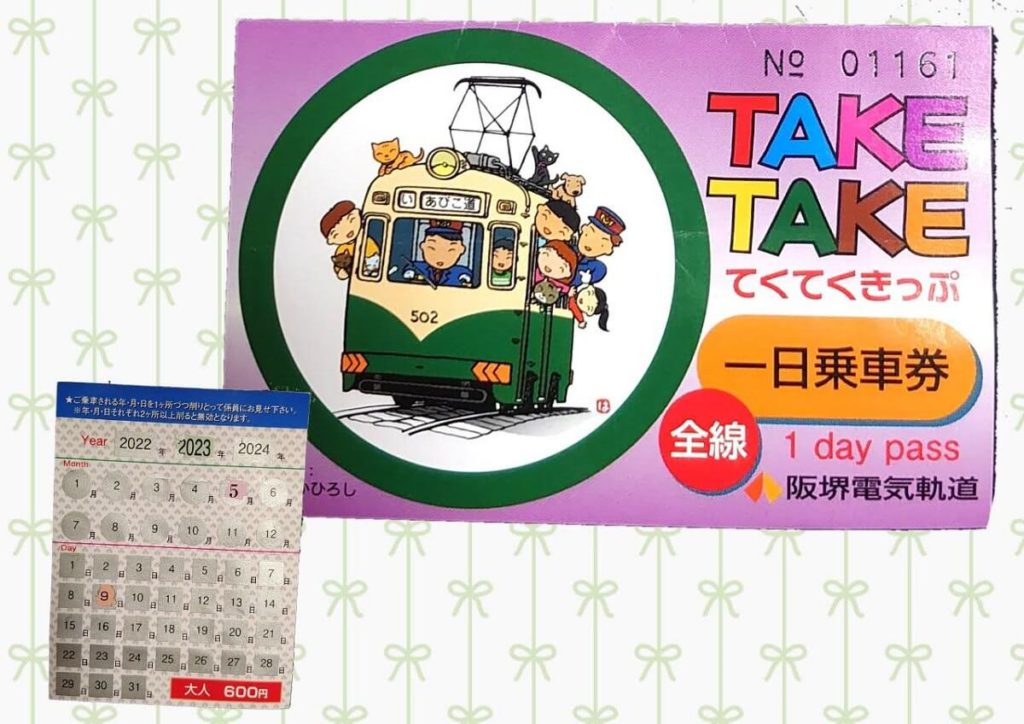 ※A one-day ticket named "Teku-teku Kippu" is available at a ticket kiosk and from a driver for 600 yen, and 300 yen for youths.
It is definitely worth buying the one-day ticket when you take the chin-den trip. I highly recommend you to buy "Teku-teku Kippu."
Let's go to Sakai City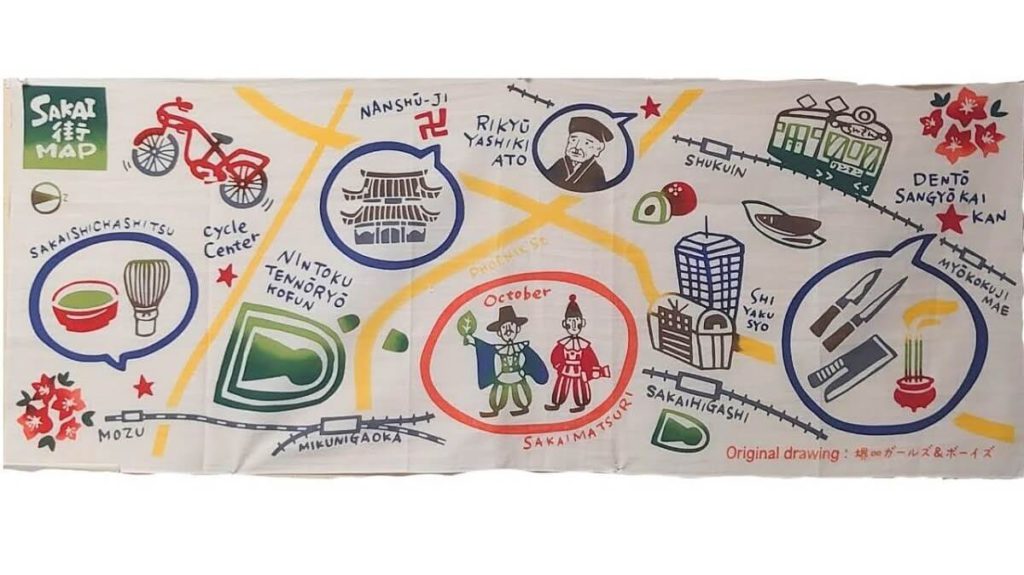 Sakai City is the second largest city in Osaka Prefecture, located south of Osaka City. Sakai City is the city where things began. It was a prosperous trading port, and many traditions and craftsmen's skills that are spread today were born in this city. It is also the birthplace of the famous Sen no Rikyu and is particularly famous for its tea ceremony and hammered knives. The Chinden runs through the city of Sakai, which is nurtured by history, almost along the old Kishu Highway. I would like to introduce you to some of the wonderful unique places along the Chinden line that I have visited.
☆Nanshuji Temple (南宗寺) :Goryomae Station (御陵前駅)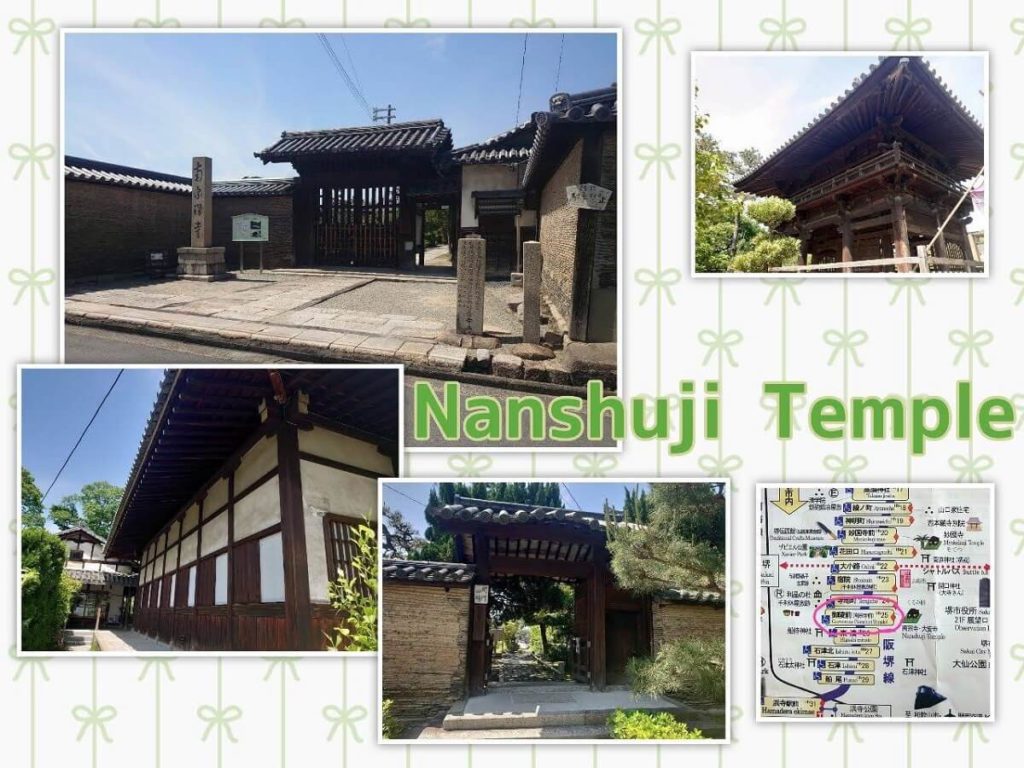 It is a time-honored old temple associated with Sen no Rikyu, and some believe that it may have been the final resting place of Ieyasu Tokugawa, and there is a tombstone that is said to be his grave. Above all, it is a beautiful temple with a different unique atmosphere from other temples, and you can walk around the temple grounds as if you were walking along a path in the forest. It is Japan's must-see temple in my opinion.
☆Kitchen Matsumoto (キッチン松本) : Goryomae Station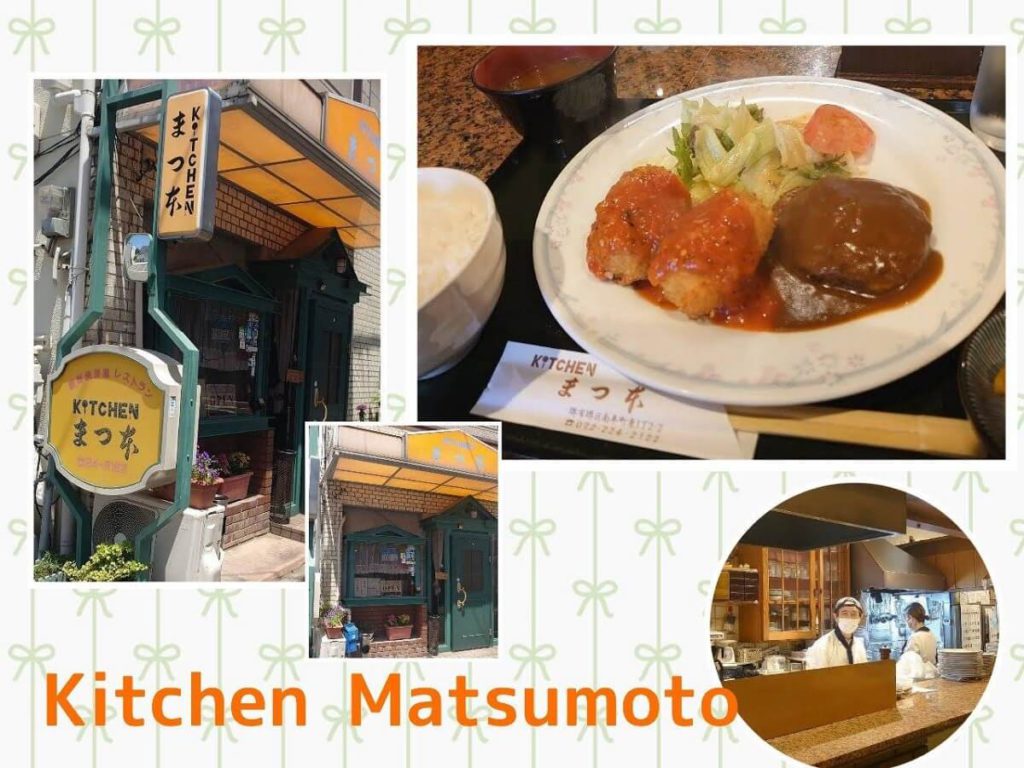 Kitchen Matsumoto is located very close to Nansyuji Temple on foot. It's been a popular restaurant for over 30 years, with its nice nostalgic atmosphere. They are known for their grilled beef stake teishoku set and hamburg steak teishoku set. It's delicious!
☆Ginshari Geco-tei (銀シャリげこ亭) :Teraji-cho Station (寺地町駅)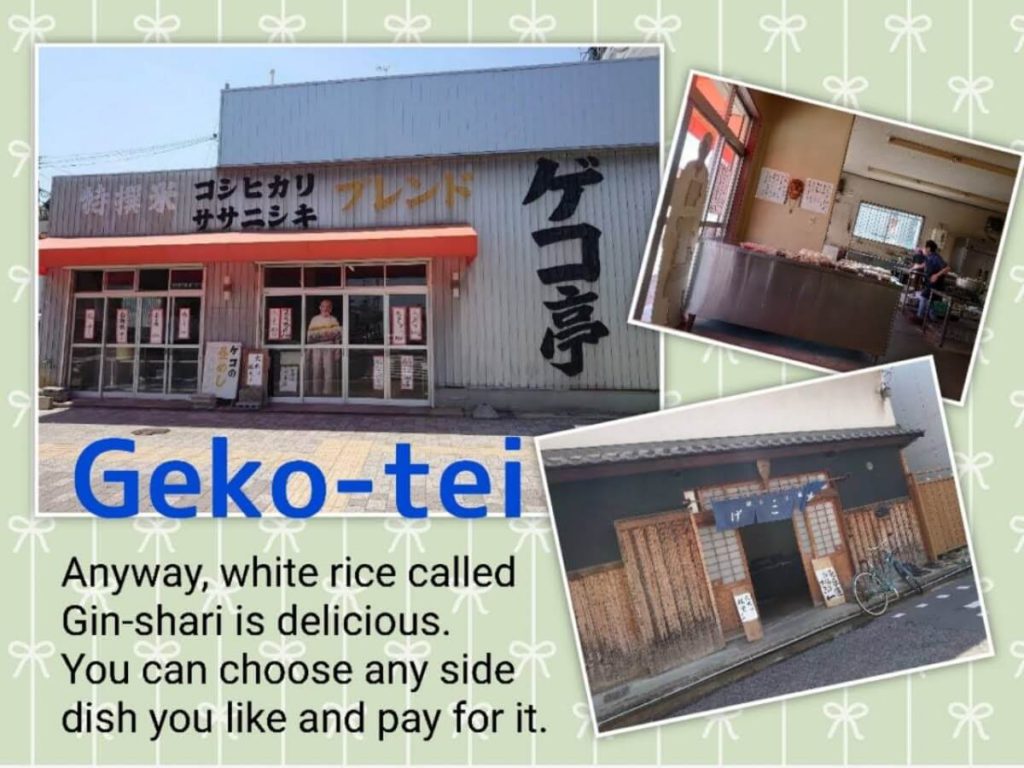 GINSHARI Geko-Tei, a set meal restaurant run by a man known as the "rice cooking hermit," who retired in 2010 after 50 years in business, but it has since been revived in a different form. The main dish is ginshari, or rice. However, the side dishes are also very tasty, especially the dashimaki tamago (rolled egg). It's a buffet style restaurant. It's a buffet style restaurant. If they run out, they close the restaurant for the day. Be sure to visit early in the day.
☆Kanbukuro (かん袋) :Teraji-cho Station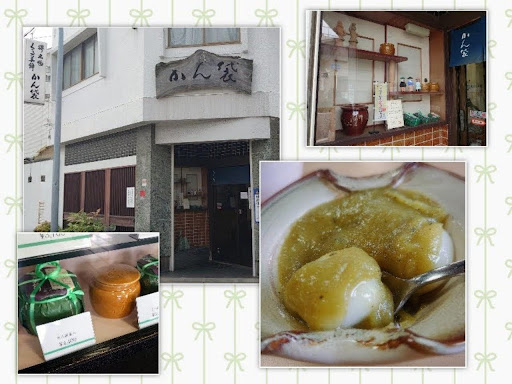 This kurumi-mochi store is said to be named after Hideyoshi Toyotomi. Kurumimochi is a rice dumpling wrapped in sweet green bean paste. The kurum-imochi here is a must-try and is a rare treat that can only be eaten here. Please be prepared to wait in line.
☆Sakai Risho-no-mori (利晶の杜) :Shukuin Station (宿院駅)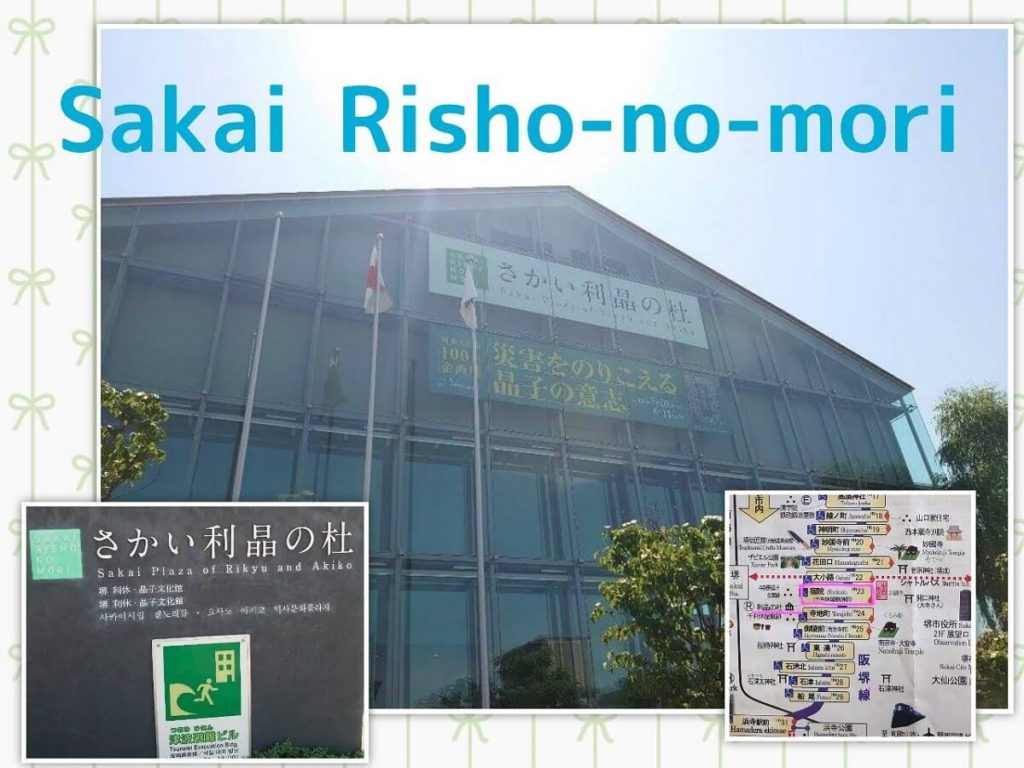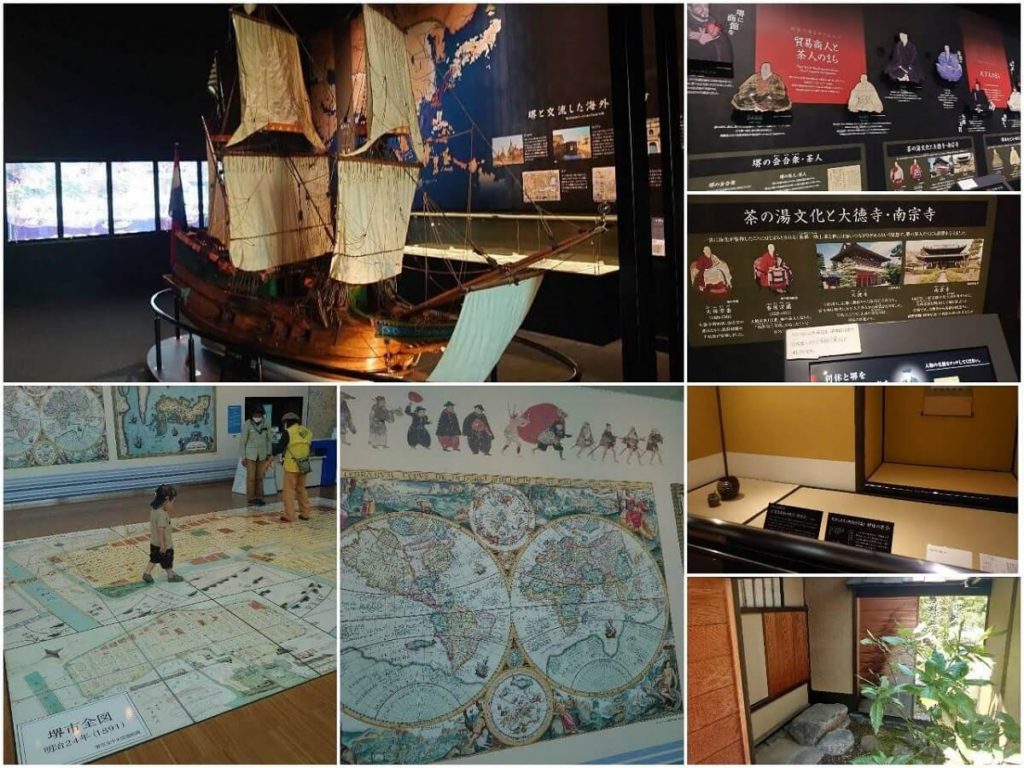 Sakai Plaza of Rikyu and Akiko is a museum of Sen no Rikyu, who was the master in cha-no-yu and Yosano Akiko who was the master in poetry born in Sakai. You can learn about the history of Cha-no-yu : Japanese tea ceremony, and the world of Yosano Akiko's poems. And you can have a Cha-no-yu experience here.
☆Sakai Denshokan (堺伝匠館) : Myokokuji mae Station (妙国寺前駅)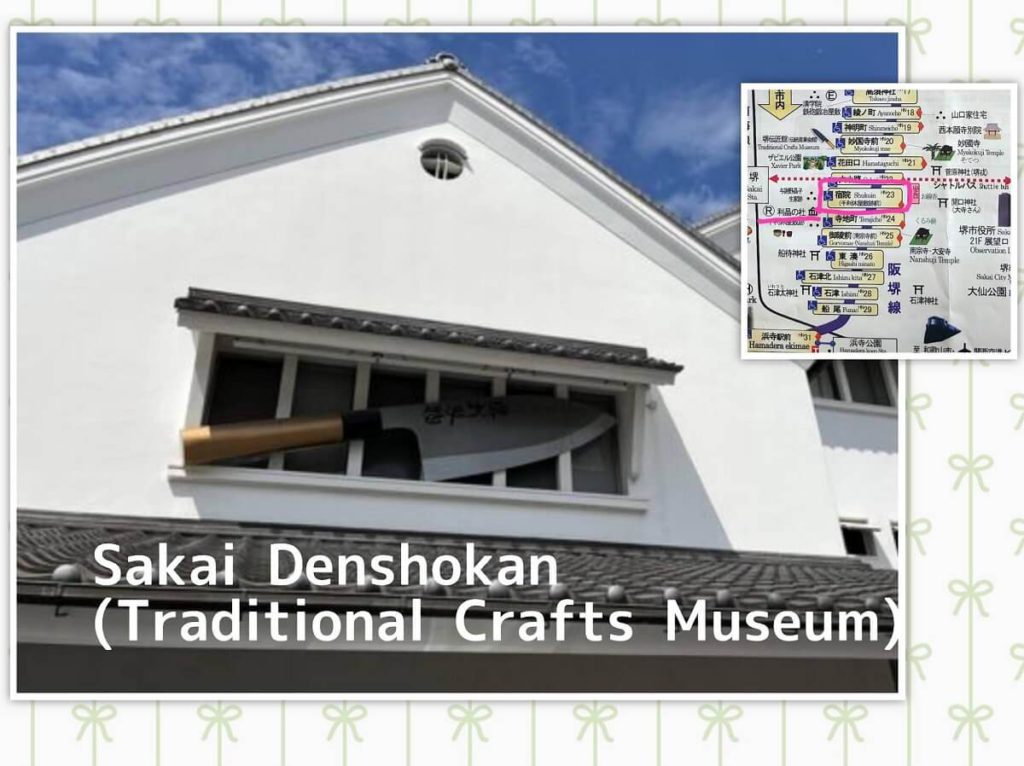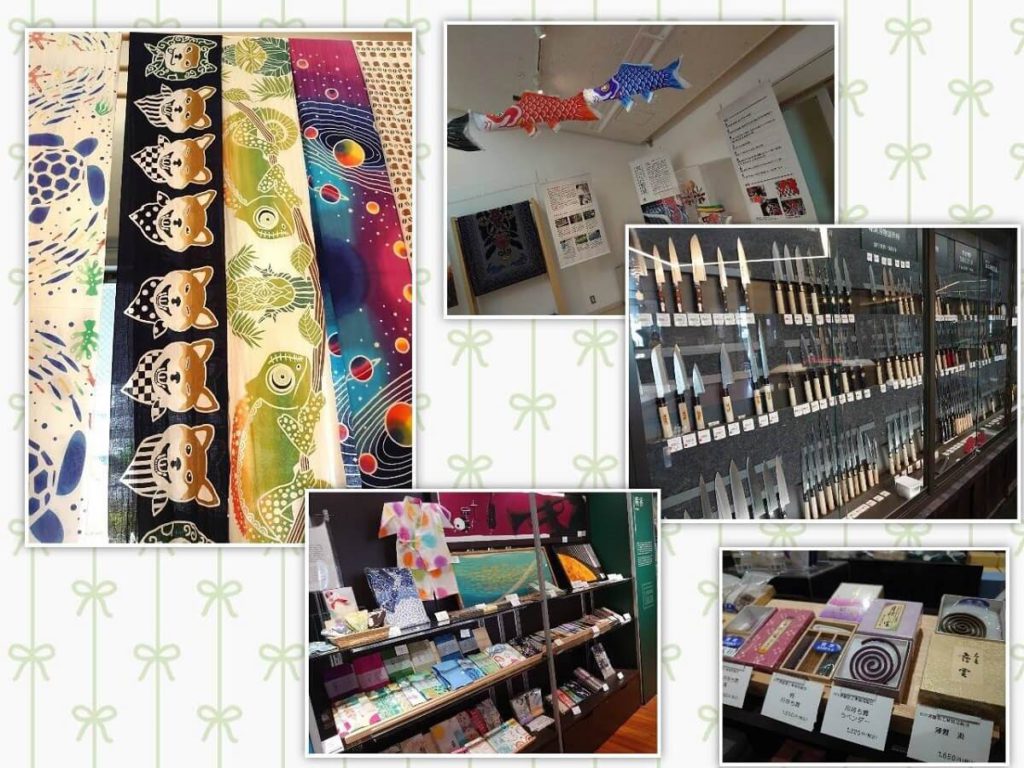 This is an amazing Sakai traditional crafts museum. As you enter, you'll see one big knife displayed right above the entrance. It's such a unique welcome. In this museum, you can SEE, FEEL, and TAKE HOME the artisan's skill of Sakai's tradition: Japanese knives, Japanese bleached cotton cloth, Yukata, Koinobori, Japanese tea, and kelp. These Sakai traditions are introduced all in one place! I'm sure that it's the best place to buy souvenirs of Sakai. Especially, a section of all kinds of knives makes you excited. It's so cool.
SAKAI TRADITIONAL CRAFTS MUSEUM
☆Tsuboichi Seicha Honpo (つぼ市製茶本舗) :Shinmei-cho Station (神明町駅)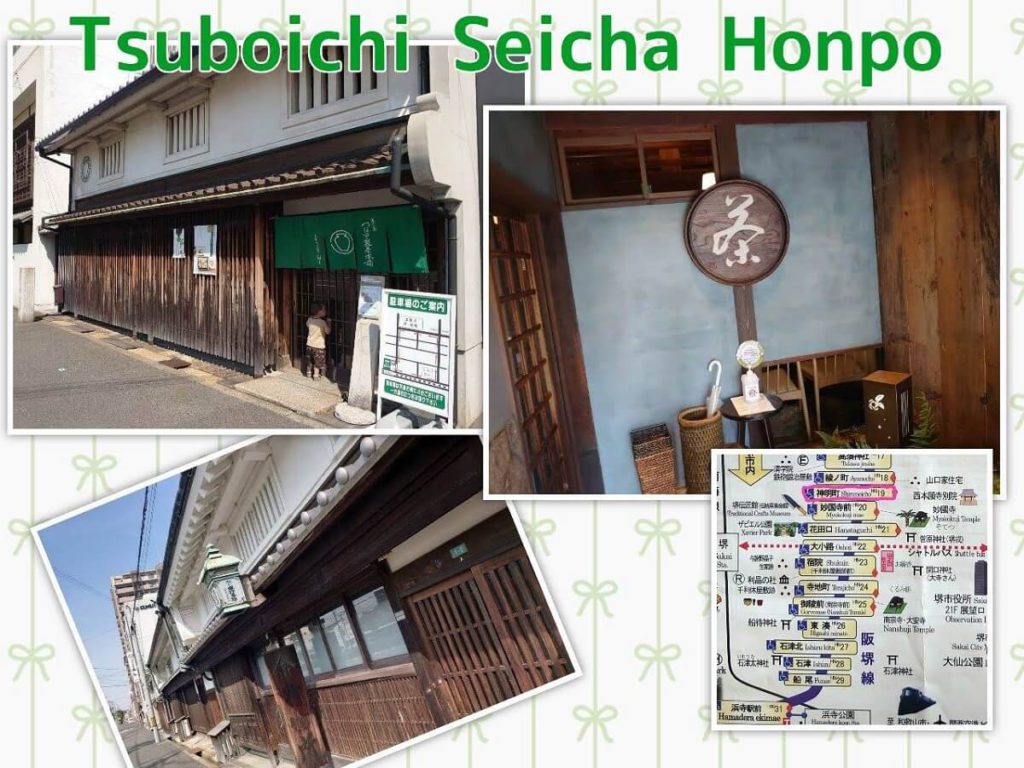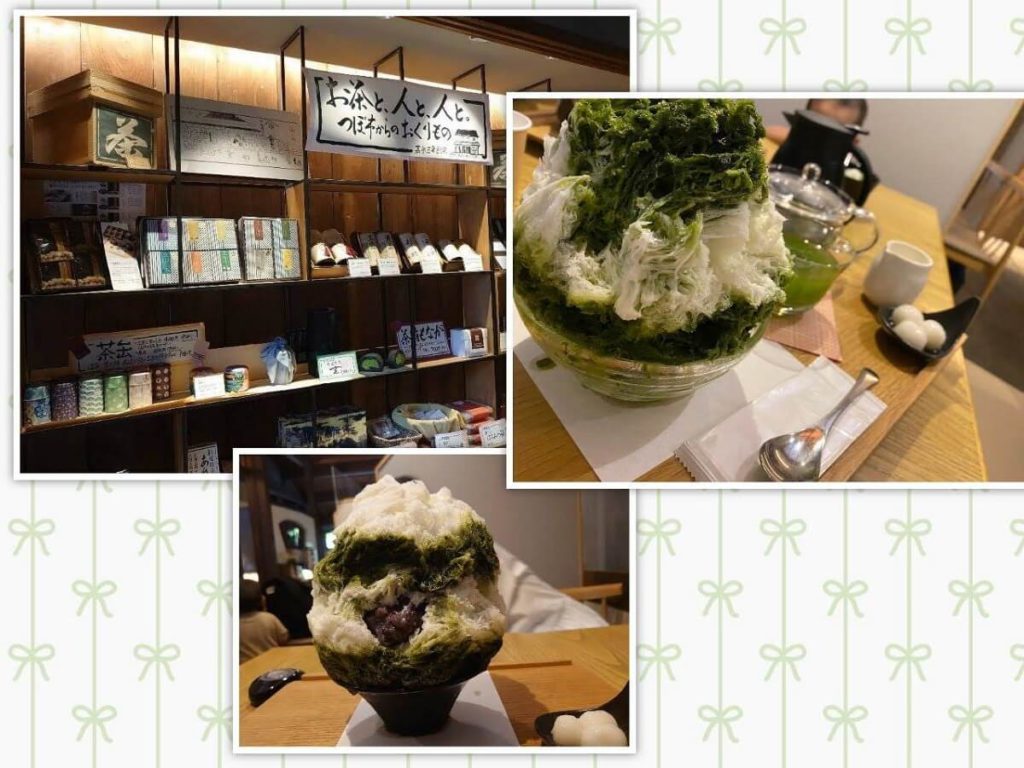 Tsuboichi tea honpo, which has 170 years of history in Sakai, the birthplace of Cha-no-yu, is located right to Shinmei-cho Station. Based on a belief that "tea connects people to people," they produce and sell tasty "tea for daily life." The "Rikyu no Uta" is Tsuboichi's signature product and has been loved by people for more than 50 years. The back of the store is a cafe. You can enjoy a variety of lunches and sweets, of course including delicious tea.
Tea Tsuboichi – The finest Japanese green tea manufacturer with the excellent eye and the accurate blending
☆Yamaguchi-ke Jutaku (山口家住宅) :Ayano-cho Station (綾ノ町駅)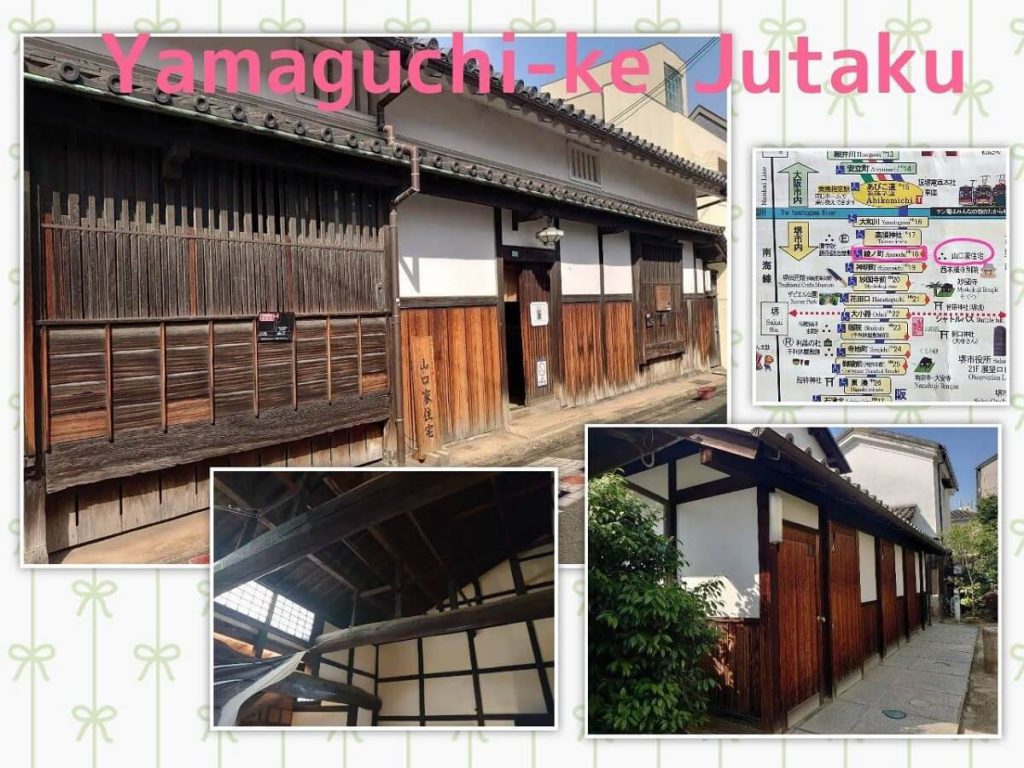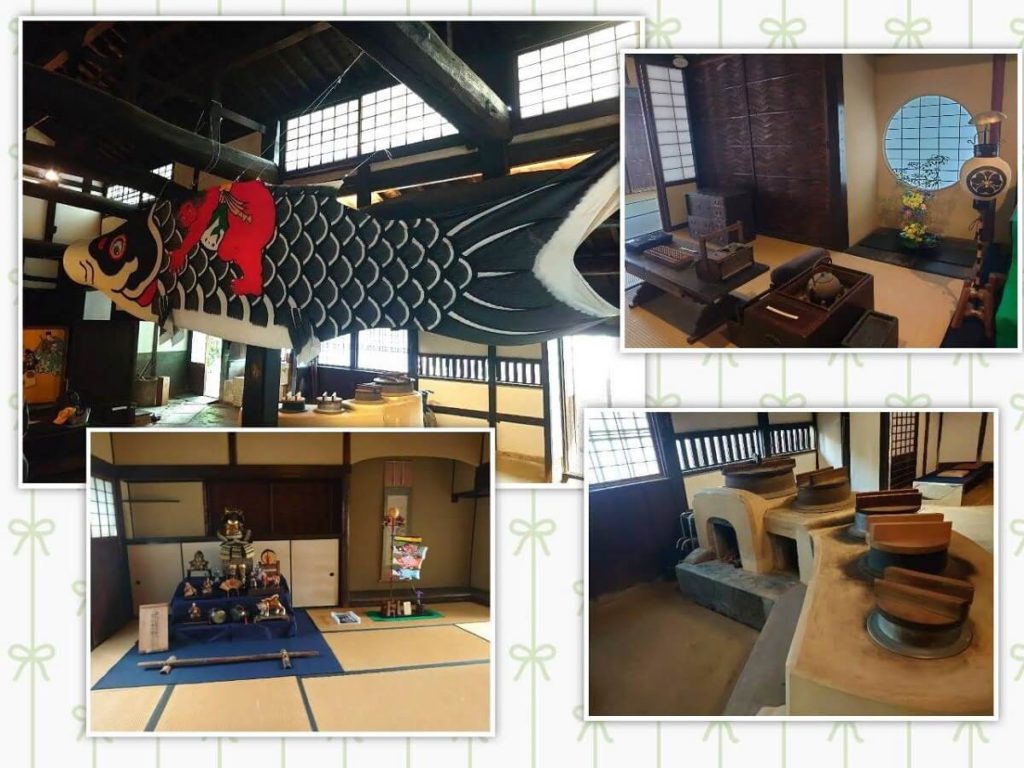 The Yamaguchi Family Residence is a townhouse built in the early Edo period and is now open for tours as a history museum. Inside, visitors can see an old earthen floor, a tatami room used for entertaining guests, a tea ceremony room, and other aspects of the machiya lifestyle in Sakai at that time. Just entering this space is like stepping back in time.
On a final note
I live in Osaka City, and across the Yamato River, there is Sakai City. As explained in this article, Sakai City has such deep of many historical places. Because Sakai City is the city where things began. Each time I went there, I discovered other surprising things. Chin-den will surely take you to this wonderful city slowly in a relaxed pace. I introduced only a few places this time. When you get on and off chinden, you'll enjoy your version of a trip to Sakai. And please, find another favorite place just for you.
Thank you for taking your time to read my article. See you next time.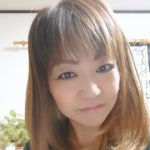 I'm a clay artist, and have my own shop in Ikaruga town, Nara, which is near Horyuji temple: world heritage site. And I'm a volunteer English tour guide there. I enjoy learning English everyday.