Most Japanese cities' airports usually have several sushi restaurants. I love eating sushi at the airport because the restaurants there gather the finest ingredients, flown in from all over Japan, to offer delicious sushi to foodies from all over the world. I'd say it's a special experience to taste sushi at an airport sushi restaurant.
During this year's Golden Week, I had the chance to board a flight from Itami Airport in Osaka and discovered a lovely sushi restaurant located so "close to the sky". Let me share my experience with you.
Why is it the closest Sushi restaurant to the sky?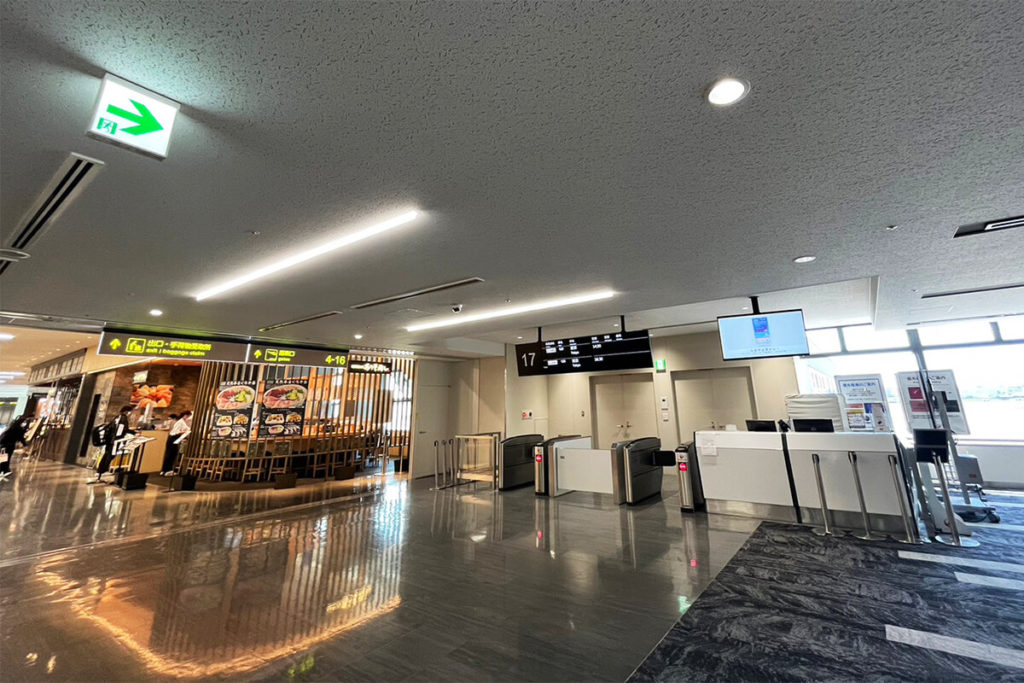 The sushi restaurant I am introducing here is located right next to the boarding gate. Therefore, this sushi restaurant can only be accessed by those who have passed the security checkpoint and are about to board their flight.So if you have the opportunity to use Itami Airport, please make a note of the following information.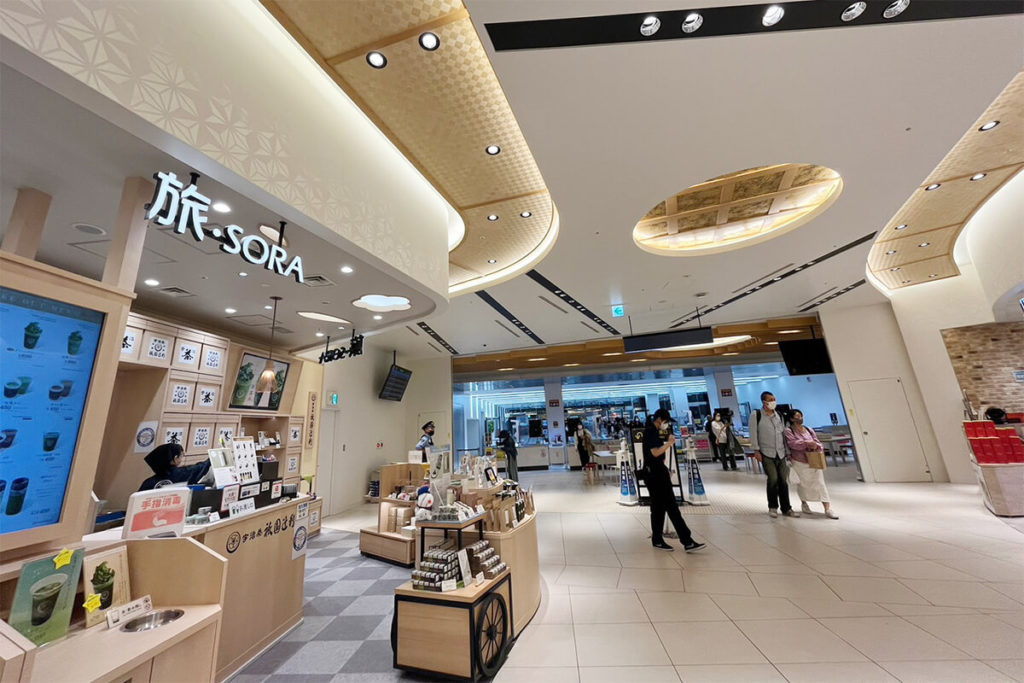 Once you pass through the security checkpoint at JAL Terminal of Itami Airport, you will find souvenir shops lined up next to a food court, and beyond that, there are boarding gates. Next to that boarding gate is "Ariso-Zushi(ありそ鮨)".
Here are the links of shop information and a floor map
▼Shop Information
https://www.osaka-airport.co.jp/en/shop-and-dine/dine/arisozushi.html
▼Floor Map of Itami Airport
https://www.osaka-airport.co.jp/en/map/2f/#293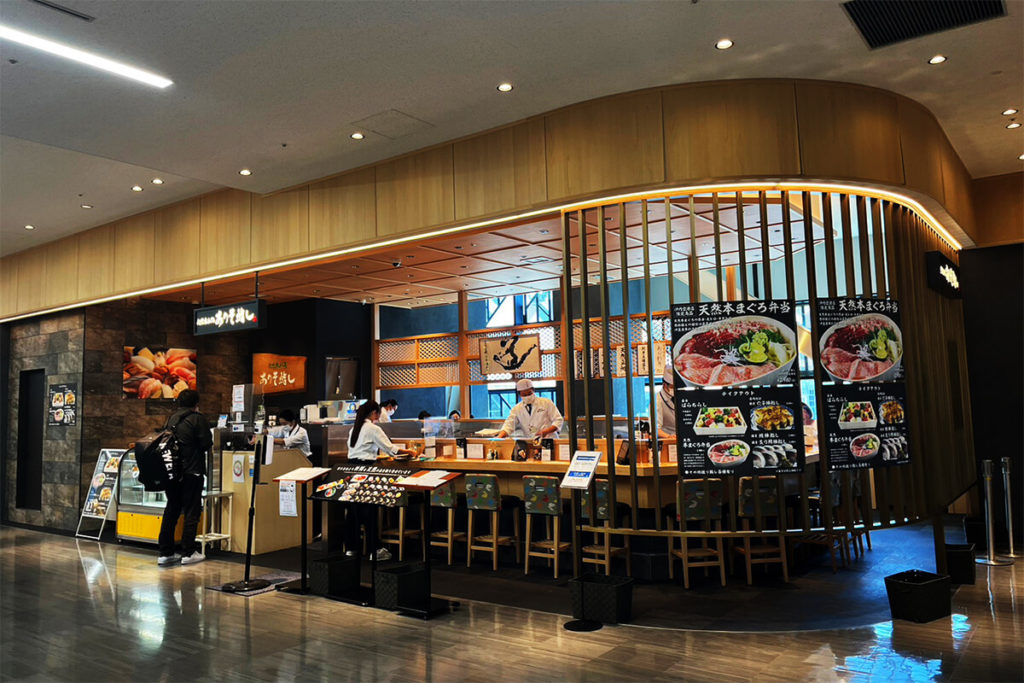 ANA fliers can also come to this area through this passage. Even though I am an ANA flier , I took the opportunity to visit Ariso Sushi and enjoy their delicious Edomae sushi during my ample waiting time at the airport.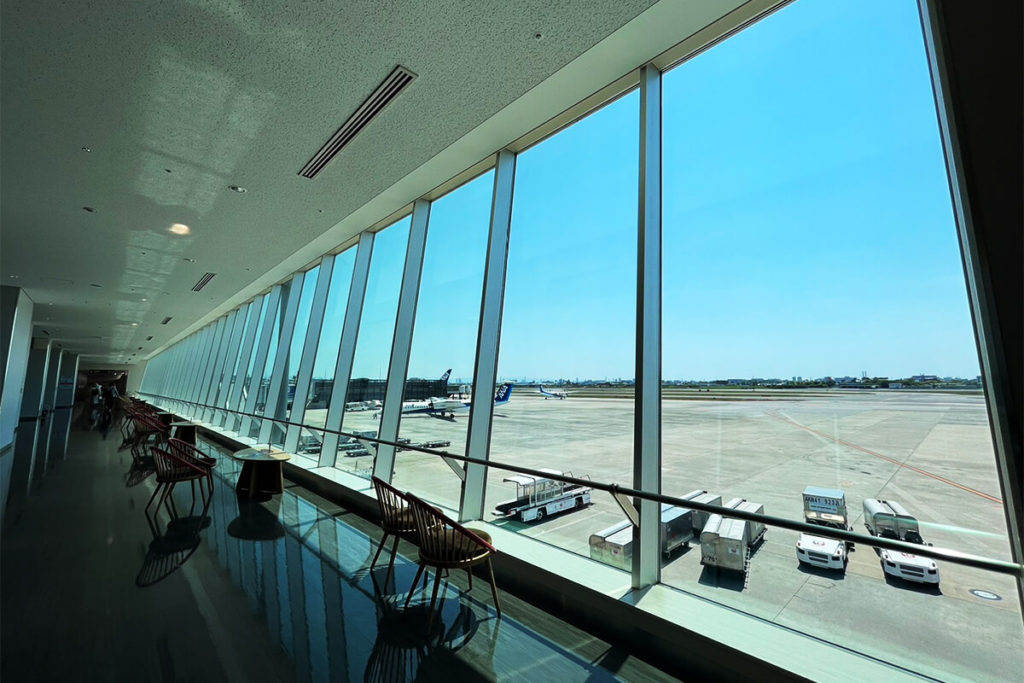 Authentic Edomae Sushi at Reasonable Prices
Ariso-zushi has its origins in a traditional Japanese ryokan (inn) located in Fukui Prefecture, which was once well-known throughout Japan for its seasonal cuisine and exceptional hospitality. They offer authentic Edomae-style sushi.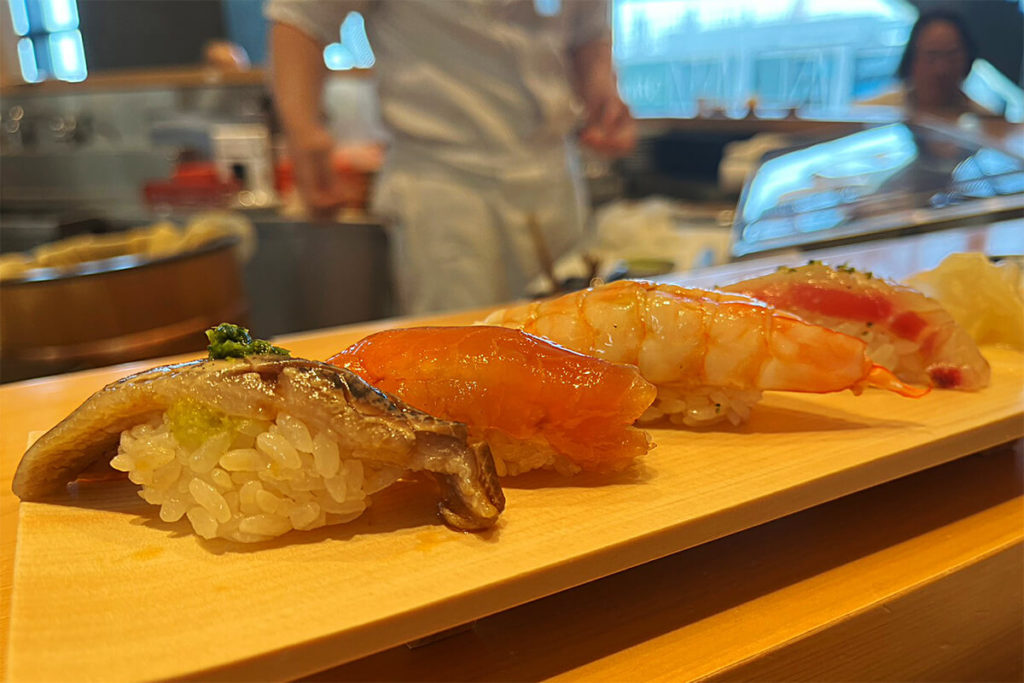 Notably, all of the sushi ingredients are wild seafood(天然物) .A variety of fresh seafood is transported by air from Toyosu Market and the Hokuriku region, known for its rich abundance of seafood, to be used as sushi toppings.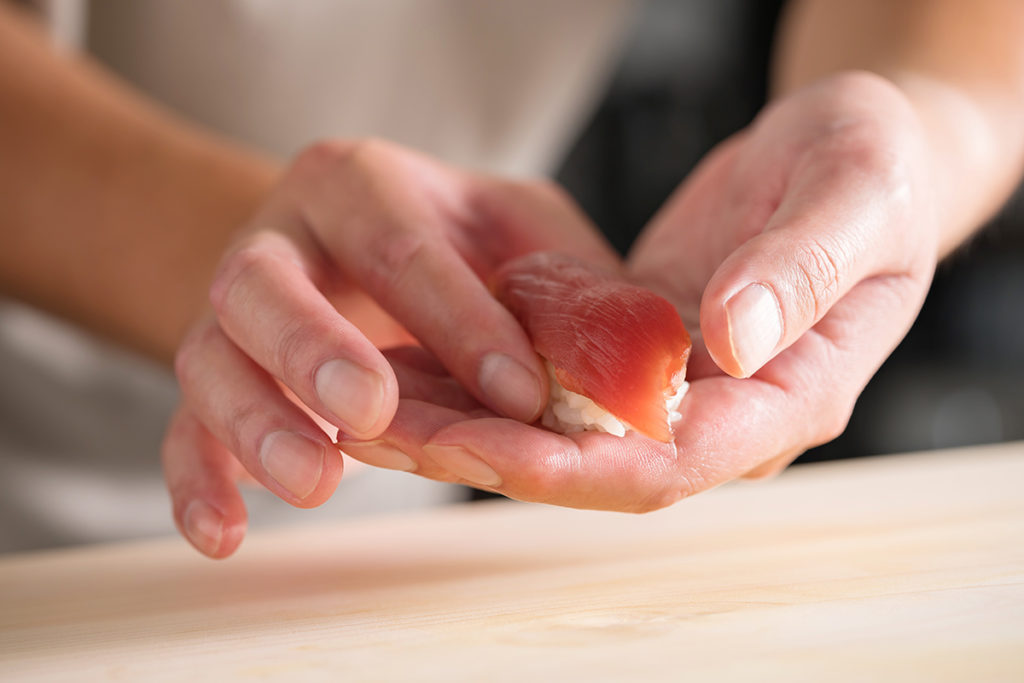 The freshly sourced ingredients are skillfully prepared in front of customers by the sushi chefs. To our delight, they offer their sushi at a very reasonable price.
Special attention is given to the sushi rice
Sushi experts say that 60% of the flavor of sushi comes from the "shari," which means sushi rice. That's because the taste of the finished product is greatly influenced by the quality of the rice used. At Ariso-zushi, they shape the sushi rice quickly into small portions, resulting in a gentle texture that melts in your mouth. They even cook rice up to 13 times a day to maintain its freshness and quality.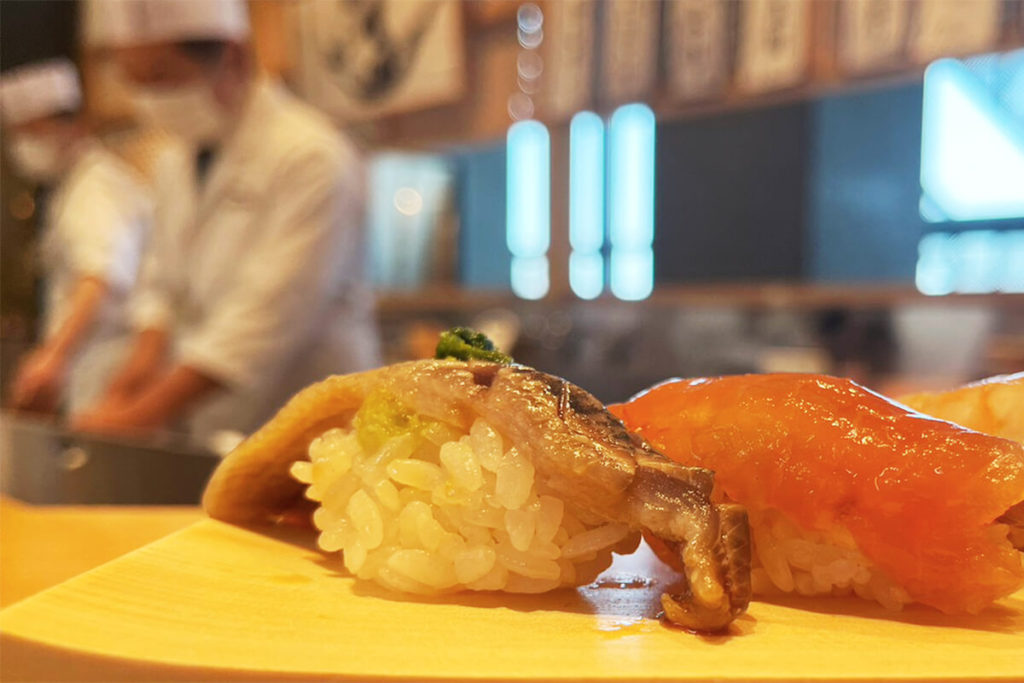 Easy ordering with touch panel system
At this restaurant, you can order your sushi using a touch panel, and they even have an English option available. So, if you don't speak Japanese, it's no problem at all. You can relax and enjoy your sushi at your own pace while watching airplanes take off from the window.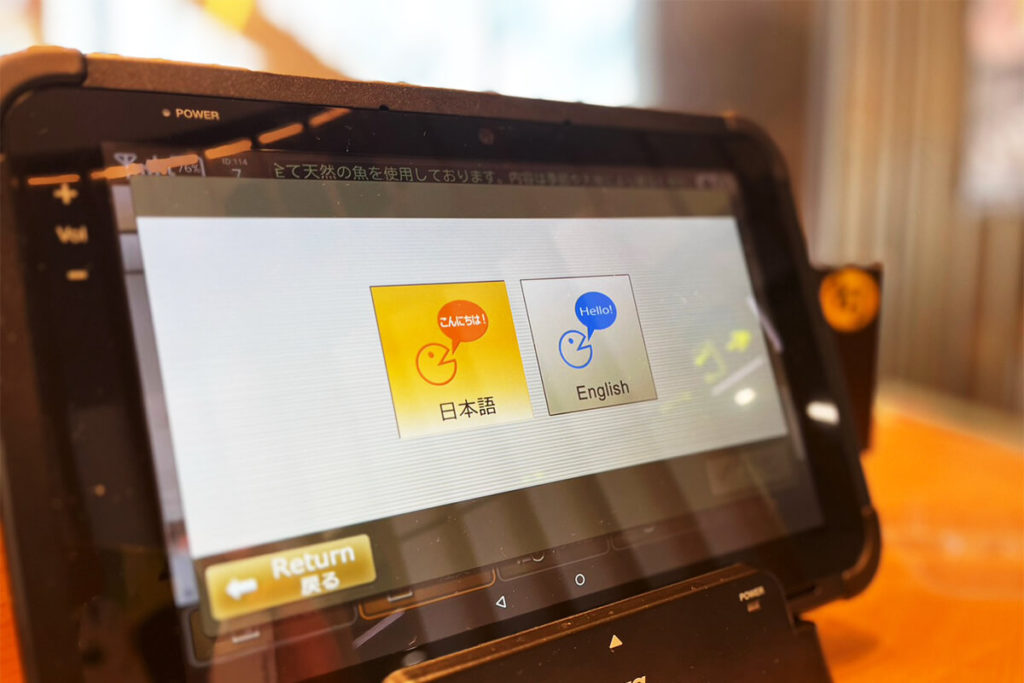 Certainly, if you wish, you can also enjoy conversations with the sushi chefs, if you want to communicate with them. The restaurant offers a variety of seating options, including both counter seats and table seats. This means that families with children can enjoy their meal comfortably at a table.
Ariso-zushi also has locations at Haneda Airport Terminal 3 and Tokyo Station. If you have the opportunity to use Haneda Airport International Terminal or Tokyo Station, it might be worth stopping by.
https://www.arisozushi.com/shop/
Popular Sushi Restaurants at Other Airports
You can also find sushi restaurants at other airports. Here are some options to consider.
▼Matakoi-ya(又こい家 )at Haneda airport
https://tokyo-haneda.com/en/shop_and_dine/detail/tenant_00030.html
Stand-up sushi restaurant located in the departure gate lounge area in Haneda Airport,Tokyo. As it is a standing-style eatery, you can enjoy authentic sushi at a reasonable price.
▼Kantaro 函太郎 at Chitose airport
http://en.kantaro-hakodate.com/
A popular conveyor belt sushi restaurant from Hakodate has opened a branch at Chitose Airport. You can enjoy sushi made with fresh ingredients from Hokkaido in a conveyor belt sushi style. However, this sushi restaurant is always popular and there's always a long line, so it's recommended you only eat there if you have plenty of time.
Conclusion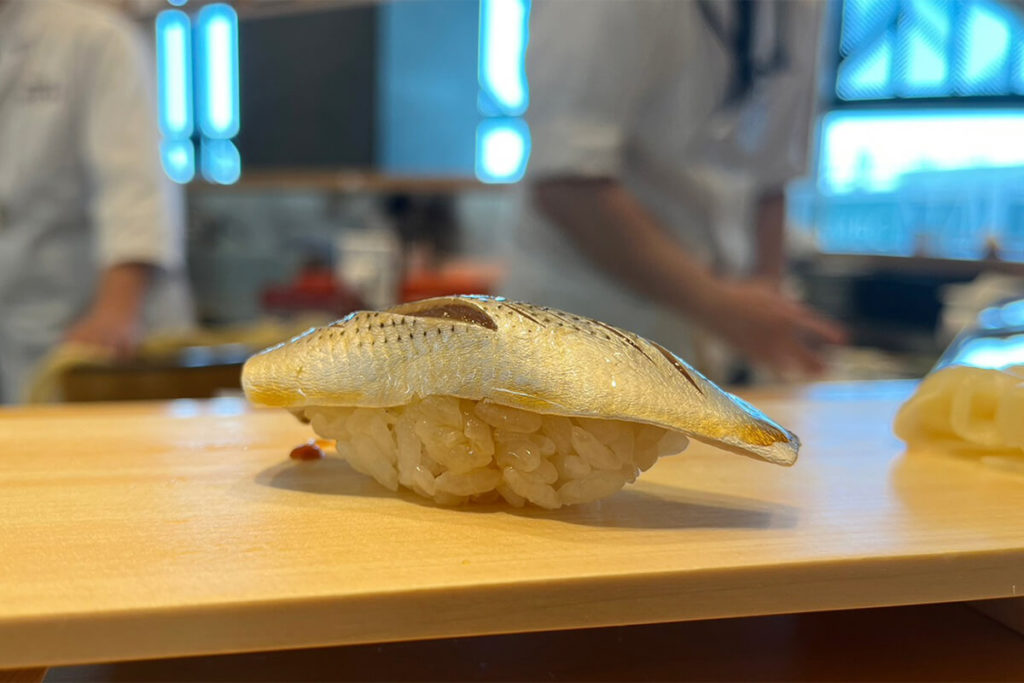 Sushi is often considered the representative dish of Japanese cuisine. The sushi style featured in this article is called "Edomae-zushi." For more information on Edomae-zushi, please see the following page.
And in Japan, there are various types of sushi that are passed down from generation to generation in each region, such as chirashi-zushi, oshizushi, and kaiten-zushi. You can buy these types of sushi at souvenir shops in airports and train stations, so be sure to give them a try!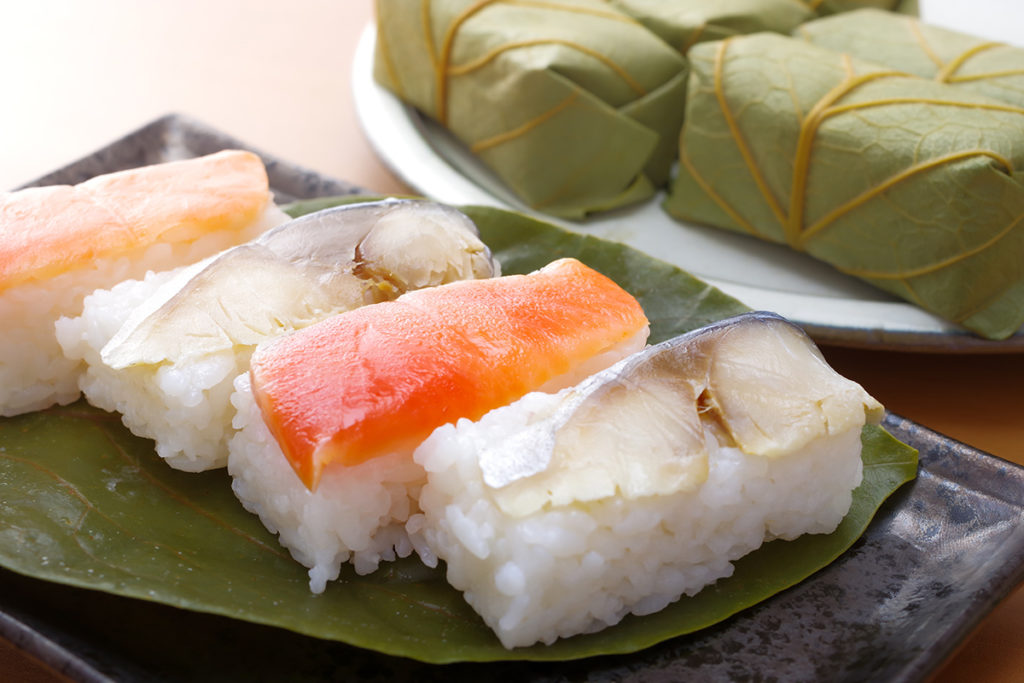 It is truly a wonderful experience to savor authentic Edomae-style sushi while observing planes taking off and landing. If you ever have the chance, I highly recommend trying sushi at a Japanese airport. It's a fantastic opportunity to experience authentic Japanese sushi during your travels.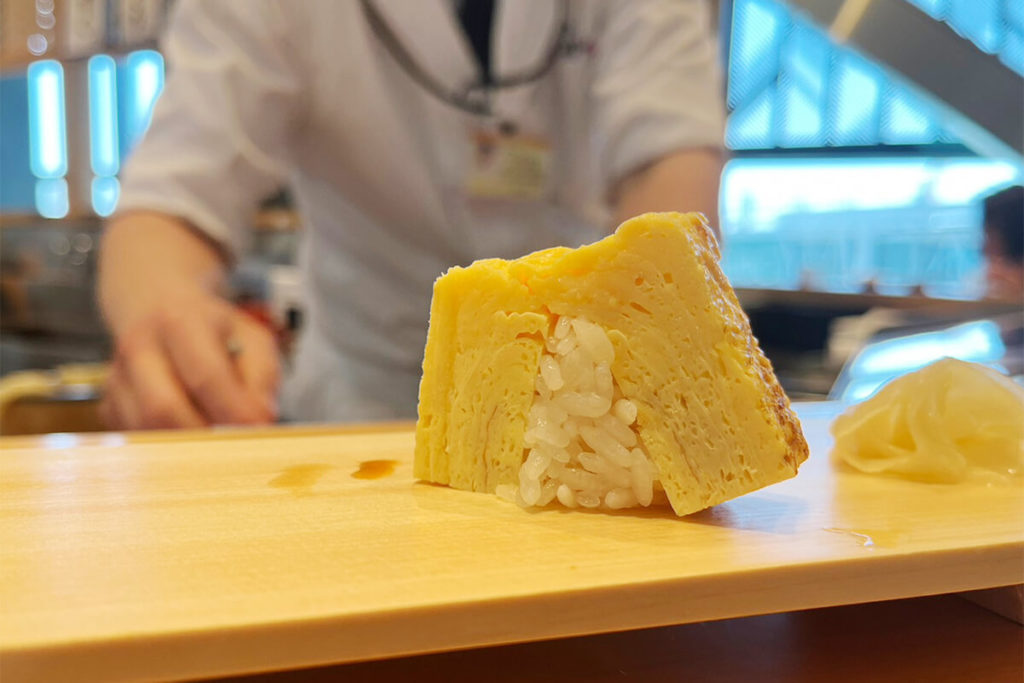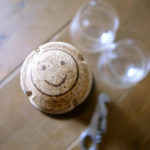 I'm a freelance editor and director based in Tokushima, Shikoku.
Travel is my passion.I love the time when the extraordinary life of a traveler and the everyday life of the people who live there intersect.
I mainly would like to share with you the lifestyle of the people of Shikoku and the sights to see.