It's a really humid Japanese summer, isn't it? Nothing beats cold beer on such a hot, humid day. Craft beer has been getting popular here and there, and every place boasts their local beers, but today I'm not going to talk about them. I am going to talk about about beer gardens (ビアガーデン) in Japan. What's a beer garden? Generally speaking, they are outdoor beer restaurants that run only in the summertime. They commonly take place on the rooftop of department stores or hotels temporarily. How different are rooftop bars and restaurants? After summer, the hustle and bustle of restaurants will disappear. It seems very transient. I think it's a really Japanese thing. Sorry, I wentoff on a tangent. Today, I'm going to share how you enjoy a beer garden in Japan.
When Did Beer Gardens Start?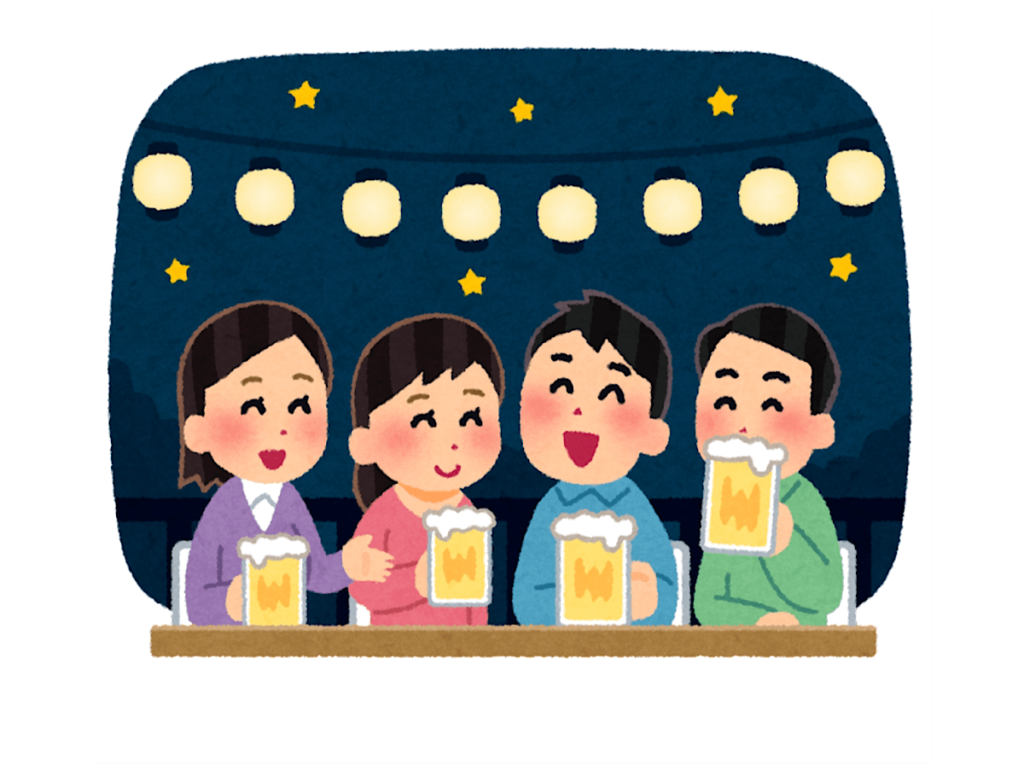 According to Wikipedia, it is said that they started in the 19th century in Germany. They had been operating many breweries, and they built their breweries next to the river so that they could cool down their beers. There were many trees at the river so that you could avoid the summer heat. The owner of the brewery served beer there. It says it started Beer Garden. "Beer Garden" is Japanese English, originally it's "Biergarten" in German. In 1875, William Copeland, an American, established Spring Valley Beer. He modified his private house and he started serving beer for foreign residents and sailors. That was the origin of the beer garden in Japan. Now, Spring Valley Beer is owned by Kirin Brewery Company Limited. When it comes to a rooftop beer garden in Japan, many think of the New Tokyo Osaka Daiichi Seimei building in Osaka. Most homes didn't have air conditioners, so it was a good way to cool down by drinking beer outside among people. By the time most homes had air conditioners in the 1970's, the fad looked to be at an end, but still people were eager to go to beer gardens. Finally it became our thing, and many people in Japan love it today.
What's Different from Outdoor Restaurants?
First of all, you need to pay in advance and it is all-you-can-eat. However, after Covid, it has been hard to continue it because people have been concerned about droplet transmission. Secondly, It has a time limit of two hours or so like other busy restaurants or bars in Japan. Lastly, the main drink is beer. I'm not going to lie, I personally like IPA beer, but lager beer is served in most cases. It's a good opportunity to taste lagar beer, isn't it? As most beer gardens are supplied by giant beer companies, all alcohols are from the same company. For me, beer gardens are one of the seasonal outdoor bar restaurants in Japan.
Where Are They?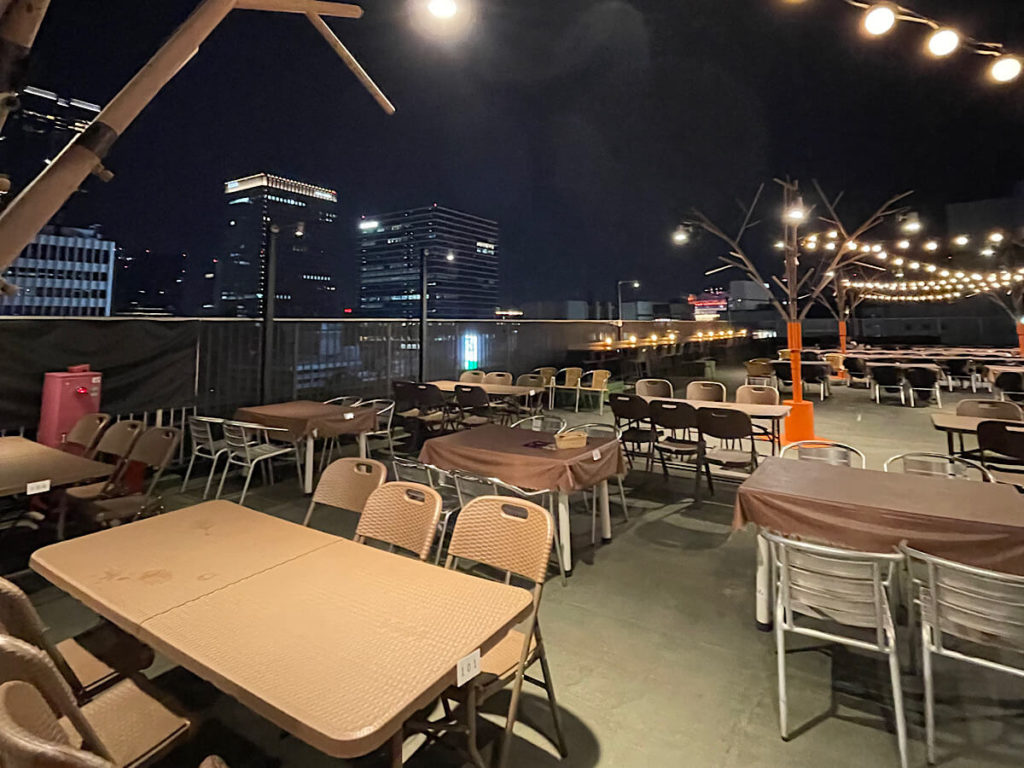 By and large, they are located on the rooftops of department stores and hotels. Funny thing is, they don't have a nice view. There are aluminum tables and chairs. I can't say that is cool. However that is part of the classic beer garden feel
System
As I said, you pay in advance, from around 4,000 JPY to 8,000 JPY. Of course, the all-you-can-drink includes beer and other things such as wine, sake, non-alcohol drinks. When you want another beer, you can bring your empty glass. Even after Covid, food restaurants are hard to operate "all-you-can-eat" because some people are concerned about droplet transmission, so restaurants need to prepare disposable gloves and plastic transparent partitions.
After you pay, you are guided to your seat. All you have to do is find the line where people are waiting to get their beer. You might want to decide who gets beer and food. Then, you guys have all the drinks and food, and you are all set. You can say "Kanpai" (Cheers)!
Food Goes Well With Beer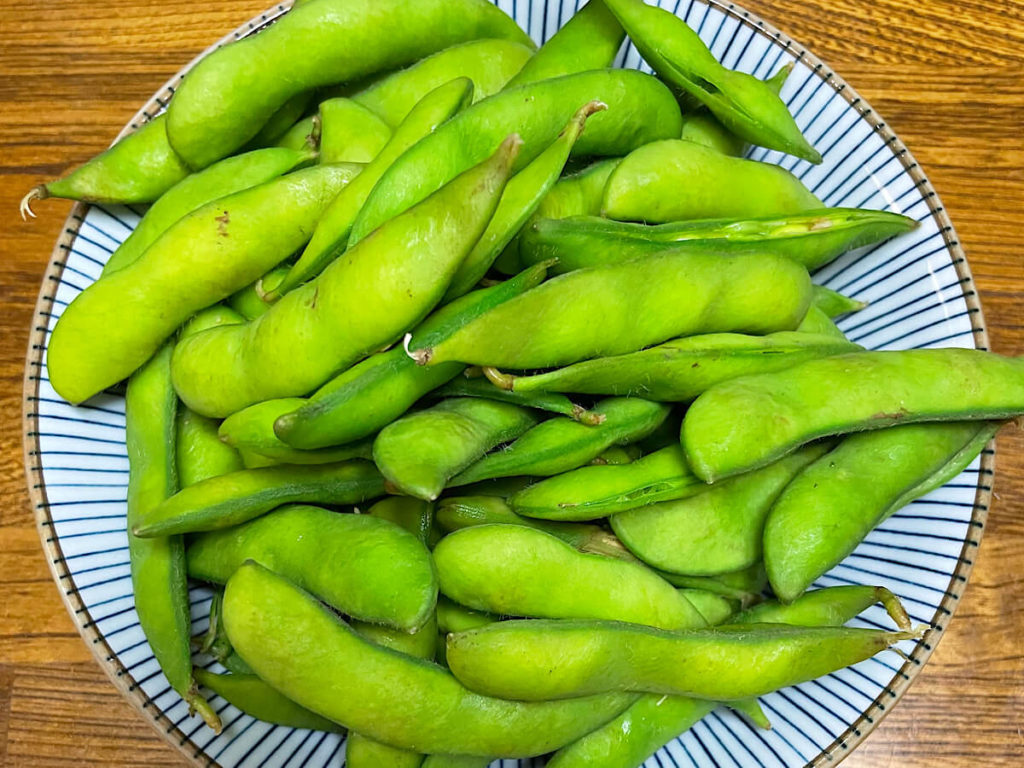 What foods that cross your mind go well with beer? I'd say "edamame" and "karaage." First off, I'm going to talk about edamame,  which is boiled green soybeans with salt. That's a simple finger snack, but it's a really popular food that is a good pair with beer for many generations. I'm not a nutritionist by any stretch of the imagination, but it helps your health and has a lot of protein and can help with your beauty. It's low fat and high protein and curbs high blood pressure. I feel like I'm being healthy whenever I eat it while drinking beer. It's kind of a good reason to drink beer. Please Google it. I'm not going to lie, there are a lot of bar restaurants that serve excellent edamame in Japan. On the flip side, edamame has a wide range of quality depending on where you go to. What I'm saying is that edamame in beer gardens is as good as it gets. I'd say, it's still OK. It's not going to change that edamame goes well with beer.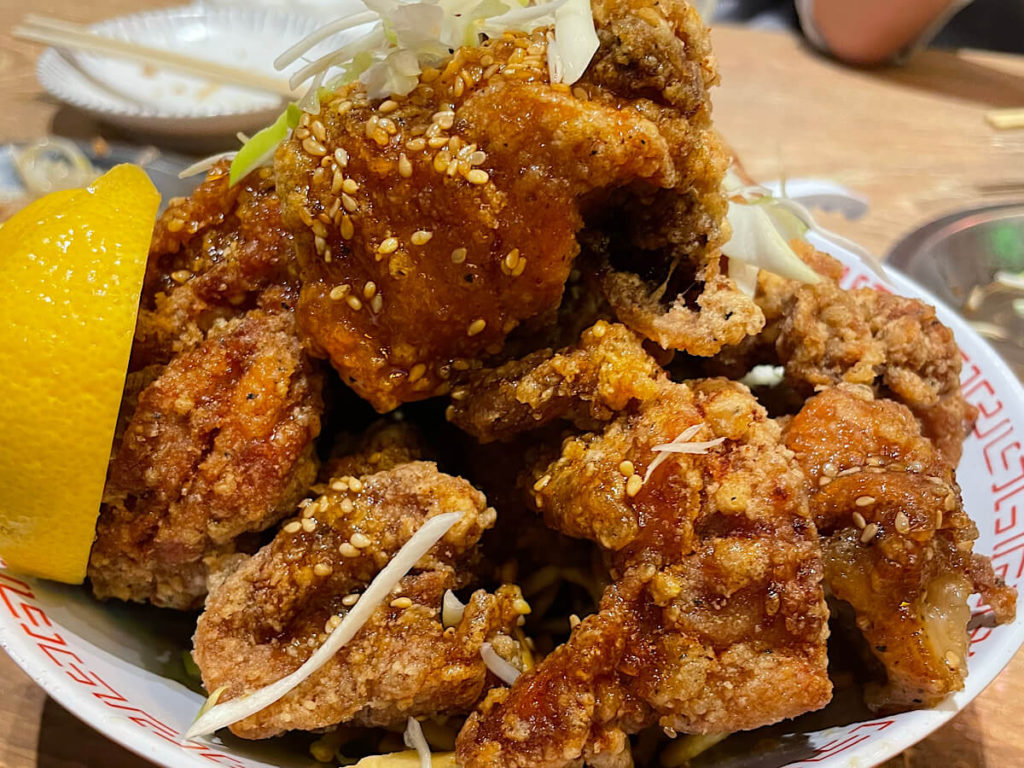 As for karaage, you might have the chance to have it in Japan. It's not fried chicken, it's an excellent snack that you can get every time and everywhere, like in conbinis in Japan. Also you might find a karaage bento stand. It's boneless chicken. Outside is crispy, and the chicken tastes juicy. I don't think it should be good for your health, but that is a guilty pleasure for me.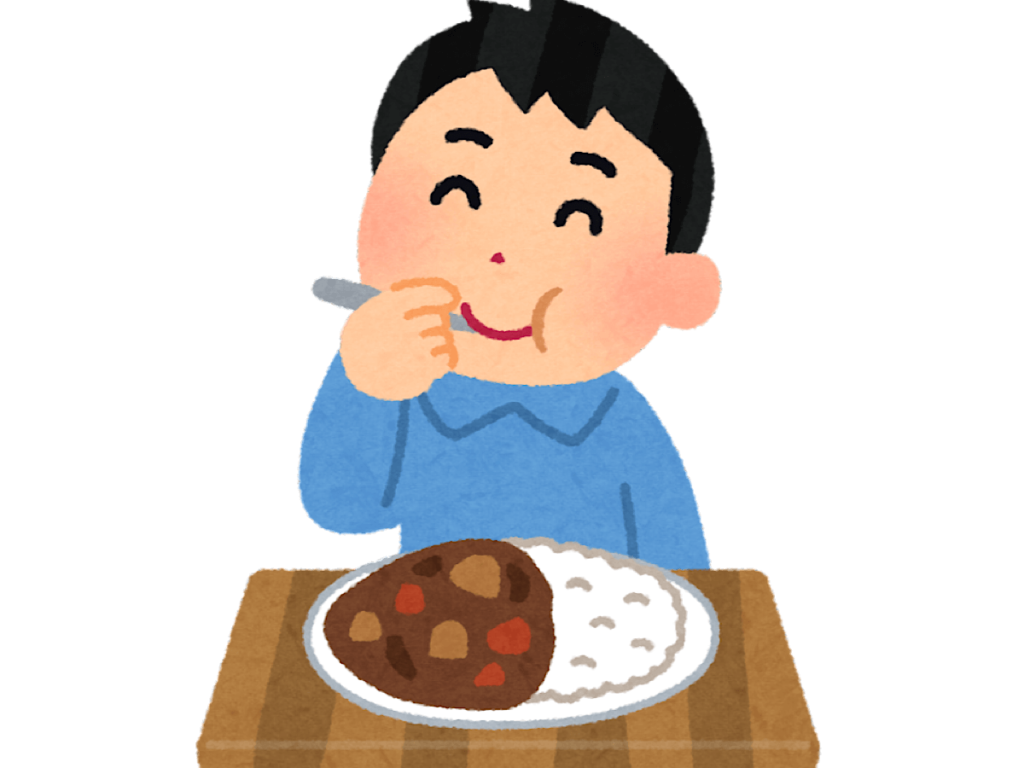 Are you getting full? Why don't you eat Japanese curry rice before you have dessert? If you get a chance to have it, there is more room for curry rice in your stomach like dessert. They both are not compete without each other.
That's all for today. How was that? What about going to a beer garden in your neighborhood this summer? You might know how Japanese people manage hot and humid weather. I feel like beer gardens are the same as hanabi in the sense that they will disappear after the summer. The things that pops into my mind when it comes to summer in Japan I'd say are hanabi and beer gardens. Thank you for taking time to read my article to the end. I hope you meet wonderful people at a beer garden somewhere in Japan. See you next in my article soon!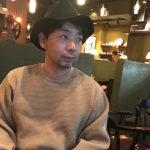 I've been working at a trading company for many years. I live in Tokyo with my wife. Love skiing, traveling, IPAs, wine , X-treme sports, fashion, and learning English and Chinese.