As the sunlight becomes brighter and the temperature warmer in March, Japanese people become excited and begin to think, "When will cherry blossoms bloom this year?" "Where should we go for cherry blossoms viewing this year?" There are many good places for Hanami in Japan, but today, I'll pick three great spots for you in the view of a cherry blossom lover.
Chidorigafuchi
Chidorigafuchi is a moat located northwest of the Imperial Palace in Tokyo. There is an excellent sidewalk where you can enjoy the scenery. About 200 cherry trees stretch along the moat, and the beautiful pale pink color of cherry blossoms is all around. The contrast between the blue sky and the pink petals and the reflection of cherry trees on the water's surface is stunning. You can also rent a boat and paddle the moat. Approaching the tunnel of cherry blossoms and slowly going through it is a wonderful experience. (You need to check if the boat pier will open this year. It depends on the situation of the pandemic.) At night, the walkway is illuminated. You will appreciate the collaboration of mystical cherry blossoms and the lights of beautiful city buildings.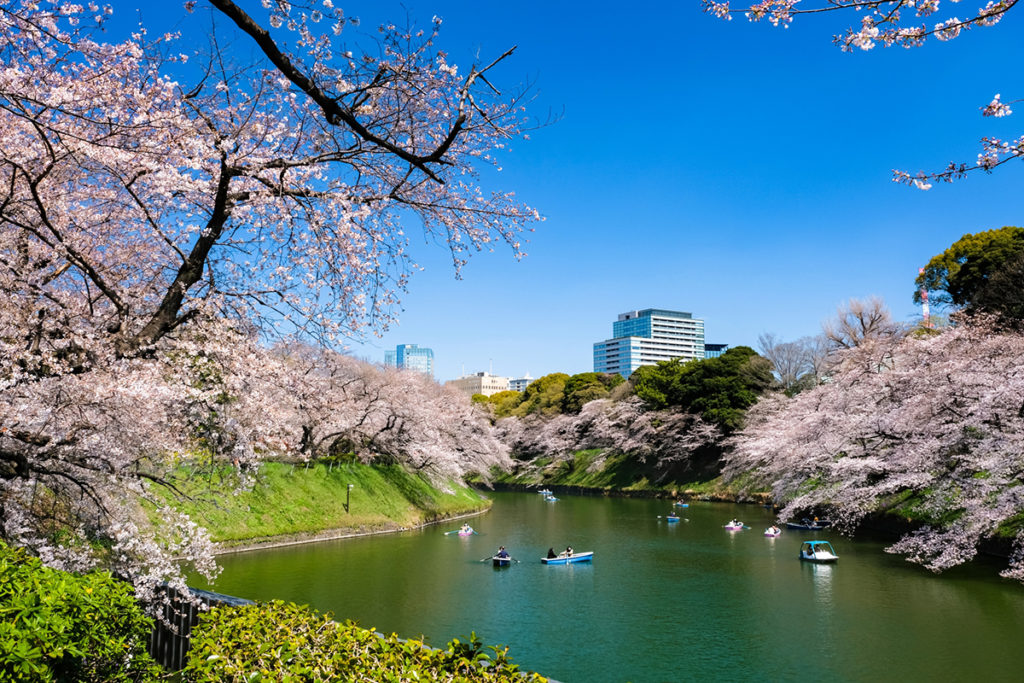 Ninnaji Temple
Ninnaji Temple is a highly prestigious Buddhist temple founded in 888 in northeast Kyoto and is on the World Heritage list. It is famous for Omuro cherry trees, which bloom later than other common cherry blossoms. The best viewing time is from the beginning to the middle of April every year. Omuro cherry trees are low trees. Their height is 2 to 3 meters, and their petals are thicker and darker pink than other kinds. So you can enjoy lovely petals very close to your eyes. Also, people say that the scenery of cherry woods in full bloom at the temple is like a sea of clouds. It's great to see the five-storied pagoda with it.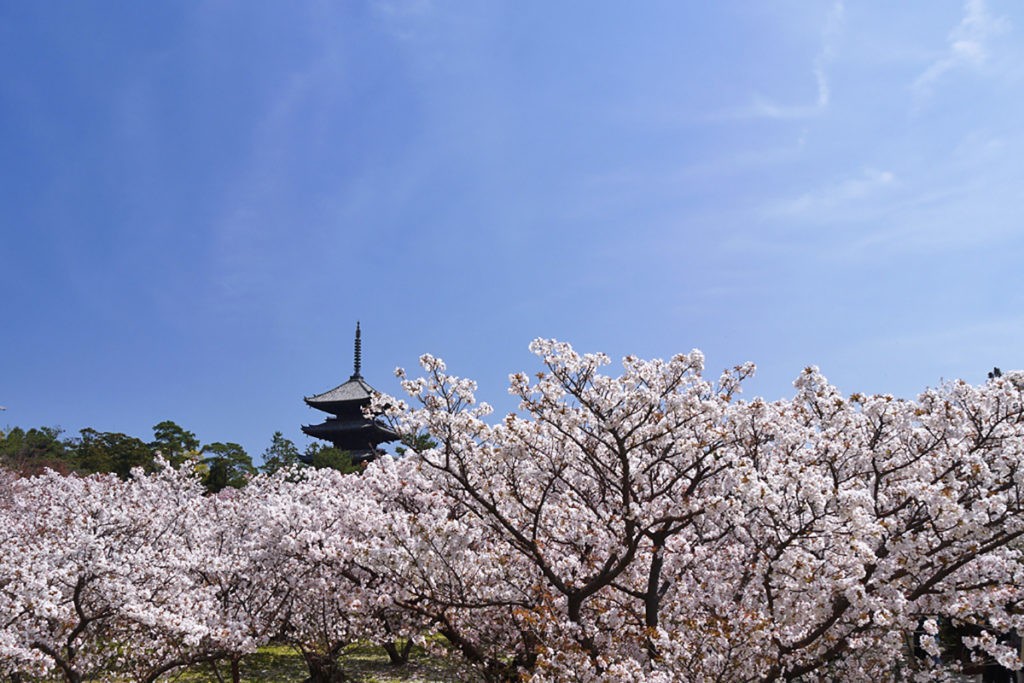 Himeji Castle
Himeji Castle is located in Himeji City, Hyogo Prefecture. It's both a national treasure and a world heritage site. Because of its elegant, graceful appearance, it's also called "White Heron Castle."
On the site of the castle, over 1,000 cherry trees are planted. When you see the main castle tower surrounded by luxurious, gorgeous cherry blossoms in full bloom in front of you, its beauty must take your breath away, and you'll never forget about the scenery. Not only the main tower but also there are a lot of must-see parts in the castle, and each part has a different beautiful combination with cherry blossoms. It's fun to find your favorite spot and take pictures from various angles.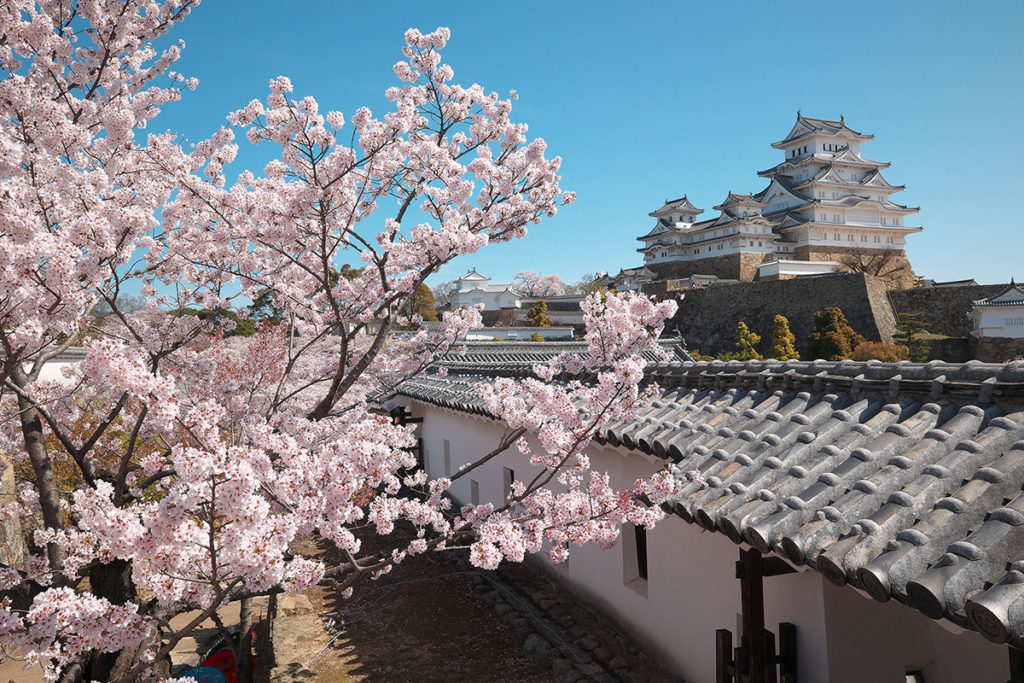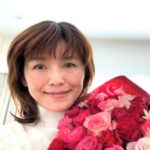 An English teacher for elementary and junior high school students. Love birds, ballet, roses, and singing English songs