Udon is a Japanese noodle made from wheat flour. Did you know that there are various types of udon depending on each local area?
Sanuki udon, which originated in Kagawa Prefecture, is the most famous and popular udon in Japan, characterized by its chewy, firm noodles. Osaka has its own unique udon culture, and Fukuoka has its own unique udon culture, both of which are loved by the locals.
Tokushima, where I live, also has several varieties of local udon.Today I will introduce udon noodles, well-loved by locals in Naruto City, Tokushima Prefecture.
Have you ever heard "Naru-Churu Udon(鳴ちゅるうどん)?
"NARU" is derived from the city's name, "NARUTO". "Churu" is an onomatopoeic word for the churu-churu sound made when slurping this udon.
The most distinctive characteristic of Naru-churu Udon is its thin, soft, and irregularly shaped noodles.The noodles are short and soft, and can be eaten "churu-churu". The golden soup has a gentle flavor with a subtle sweetness.The only toppings are green onions and chopped fried tofu.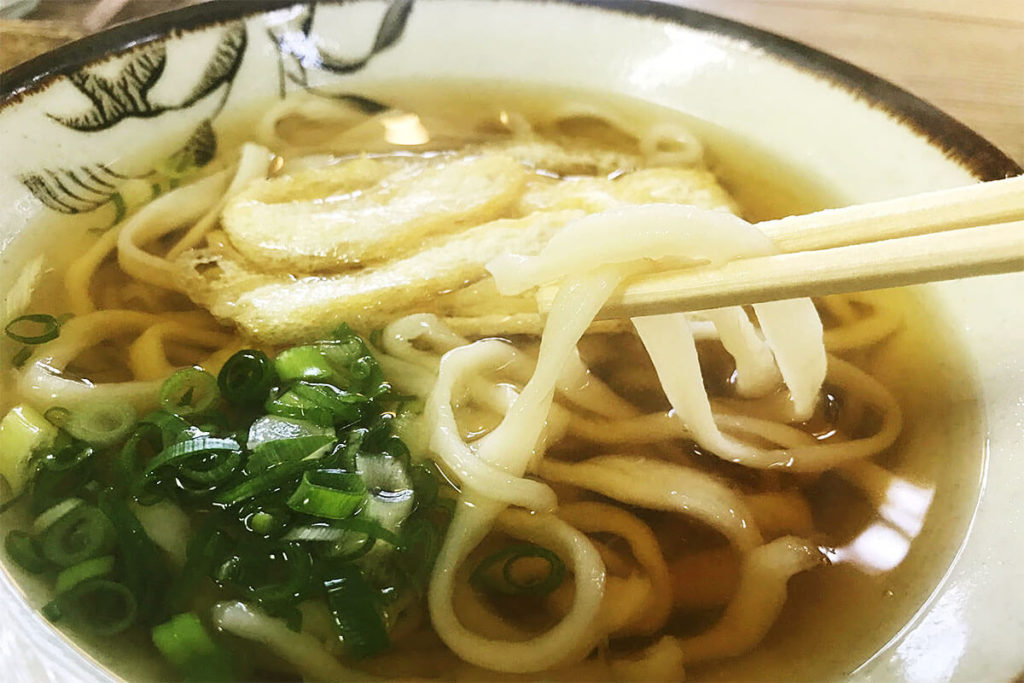 Naruto City, Tokushima Prefecture, home of Naru-churu udon, used to be a vast salt field area from the Edo period until the late Showa period.
It is said that udon was soft and easy to eat for people working in the salt fields, which was hard labor. Since then, it has become a local meal and a favorite of the locals.
Ooi-Shokudo 大井食堂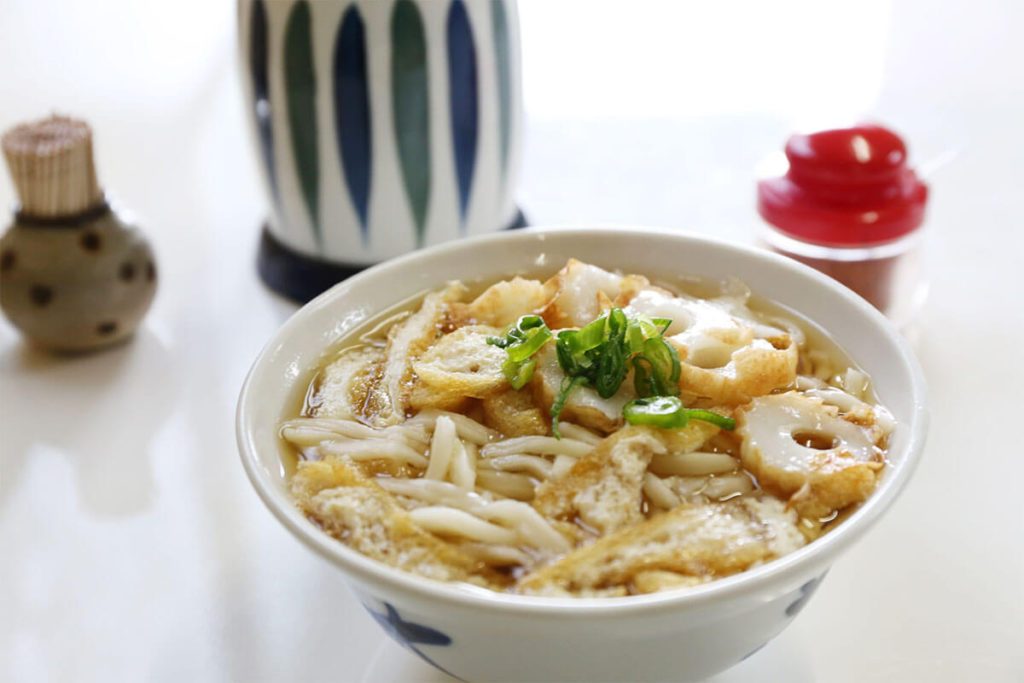 Ooi-shokudo(大井食堂)is one of the oldest Naru-churu udon shops. Its history dates back to the Edo period. Originally, it was a store selling udon noodles from a food stall.The name "Ooi" was derived from the fact that people would call out "Ooi (it's mean hey!)" from behind the food stall as people passed by.
The menu is very simple. "Udon", "Udon with egg" and "Udon with chikuwa" are only offered in S and L sizes, respectively. The price of the large size is double that of the small size.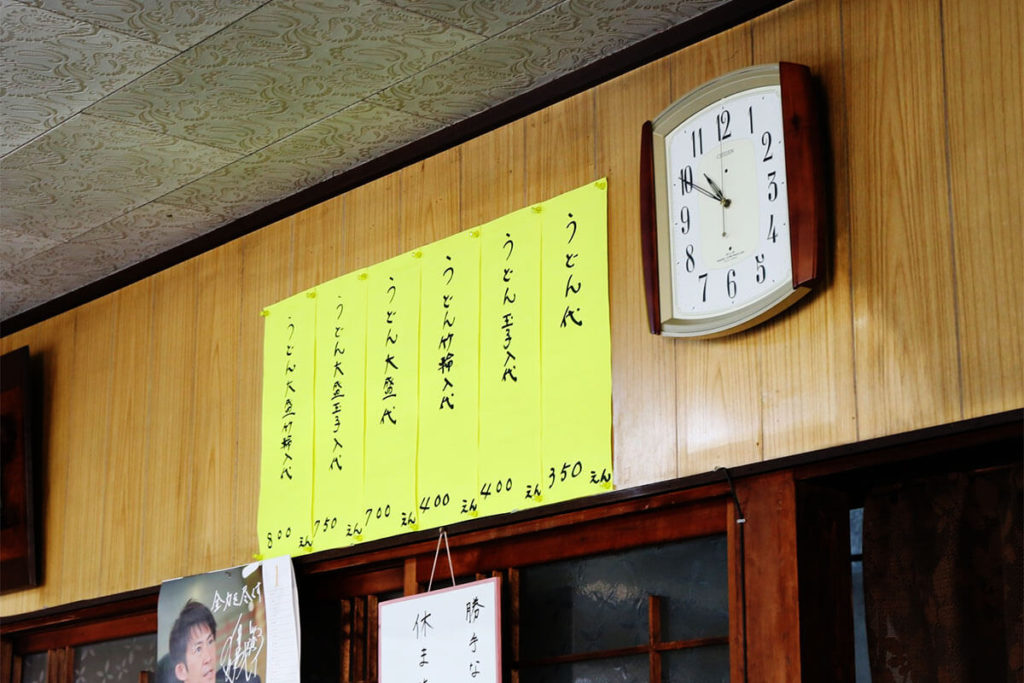 One male guest said, "Small after small, please." It means that after finishing a small size bowl, he wants another small sized bowl. He said, " I always order this way because I want to eat hot Naru-Churu udon."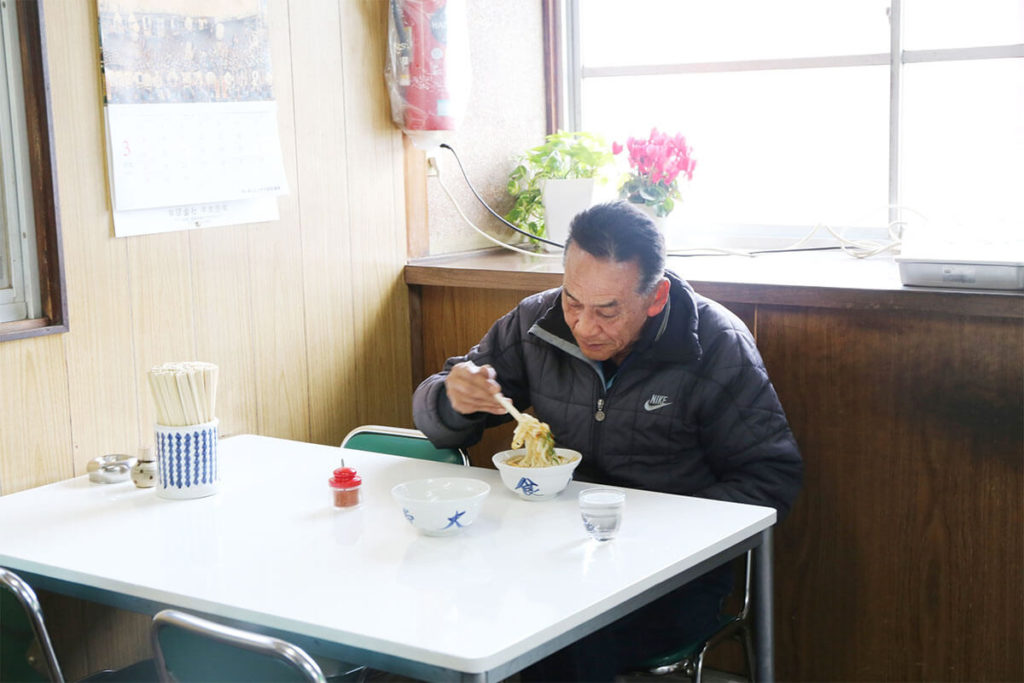 Another man said, "I'll have a big one, please," and another ordered a "big after small, please." Thus, they order as much as they want to eat in the size they want to eat according to their preferences.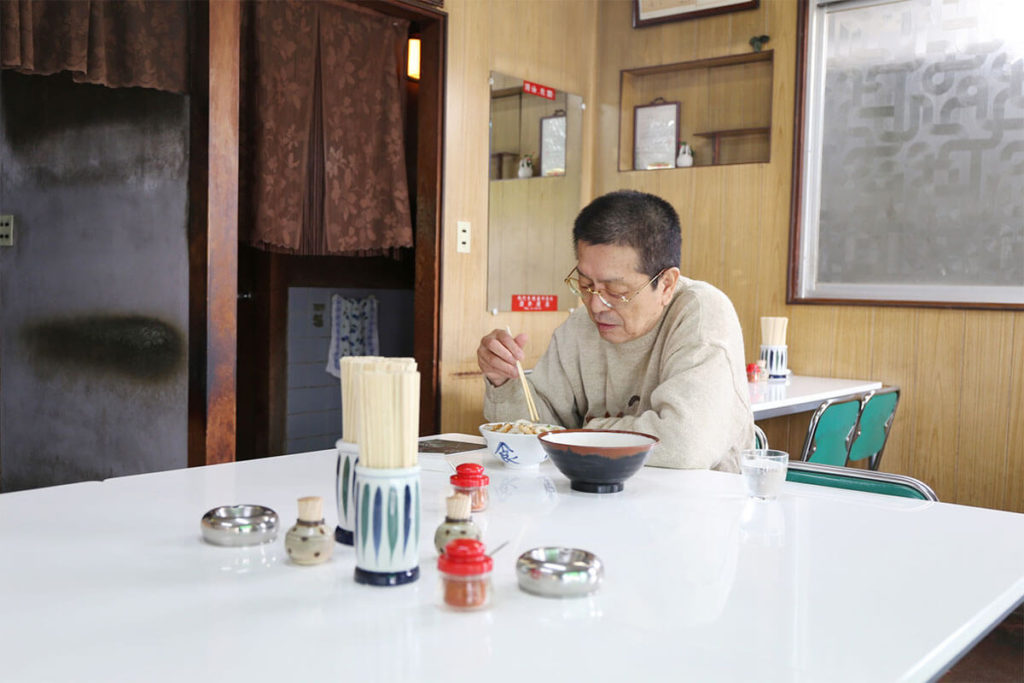 Noodles are prepared every morning at 4:00 a.m. and are always sold out by midday .Ooi Shokudo is located in the heart of Naruto City and is accessible on foot from JR Naruto Station.
Funamoto Udon 船本うどん
Along with Ooi Shokudo, Funamoto Udon is a long-established and popular Naru-Churu Udon restaurant.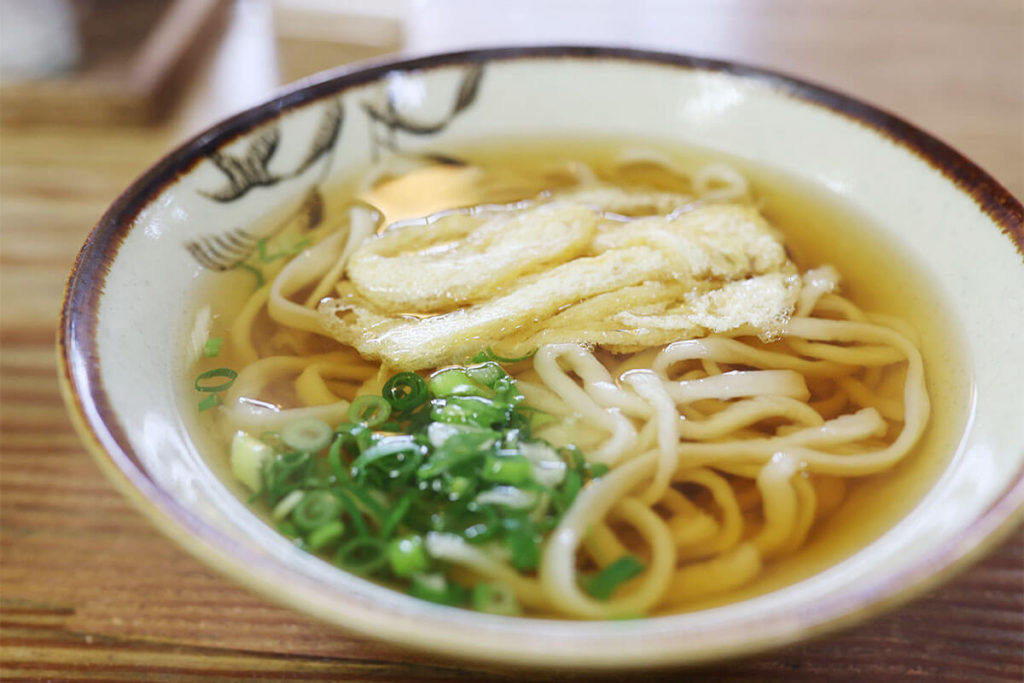 Funamoto Udon is located in the outskirts of Naruto City, where the salt farm industry once flourished.
Other than Naru-Churu udon, oden and croquettes are also offered, and many people eat them together with naru-churu udon.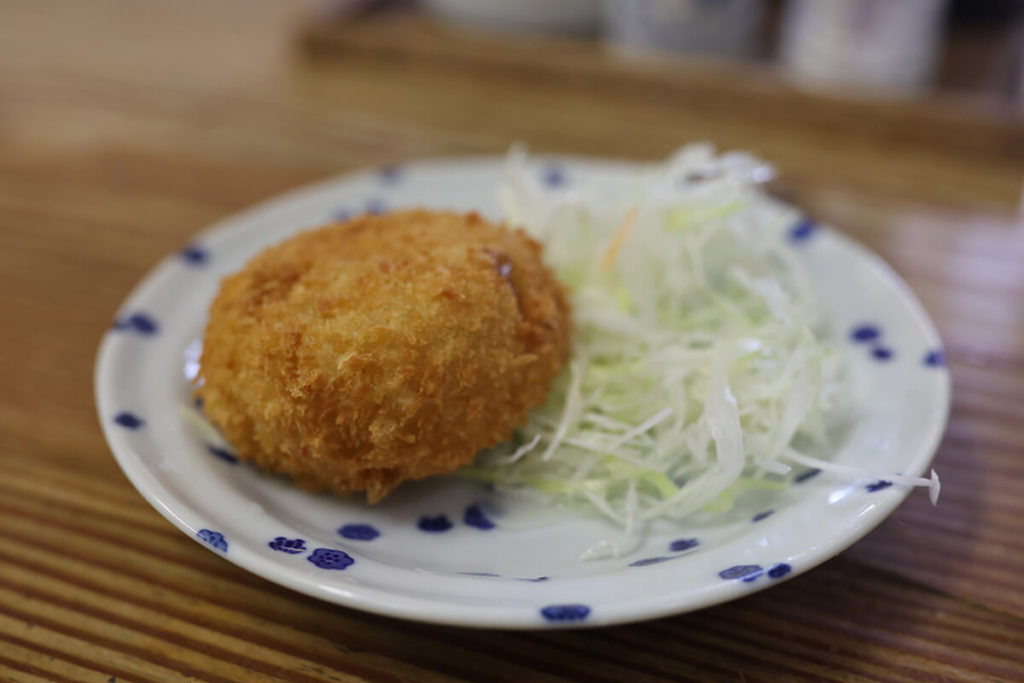 Funamoto has several branches, and his disciples, who have separated from him, serve Naru-Churu udon in other areas such as Tokushima City.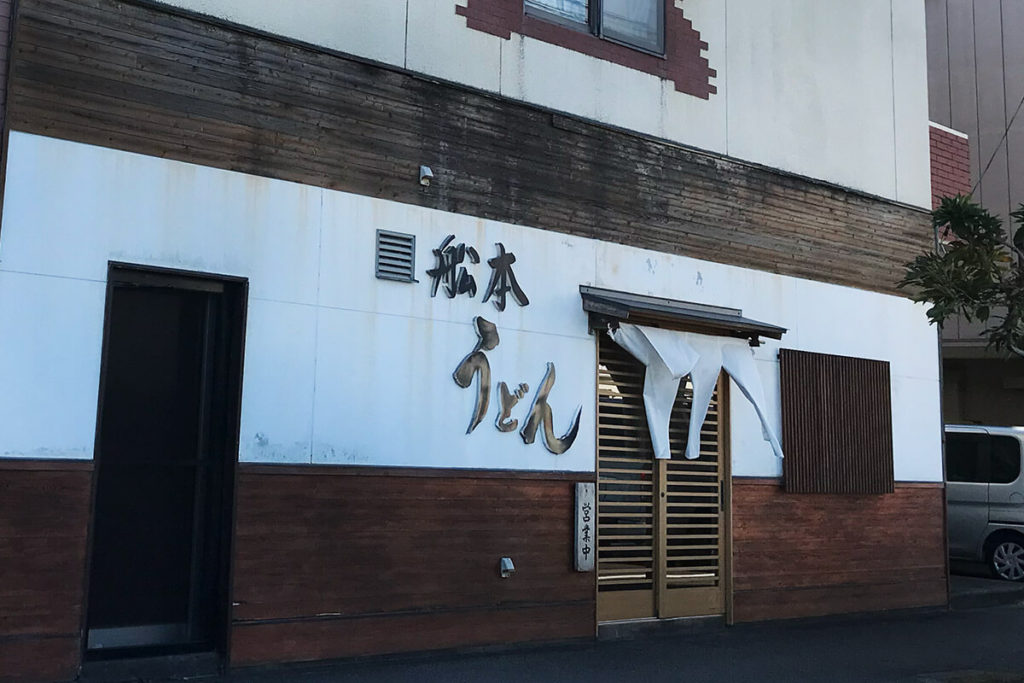 Other than Ooi-Shokudo and Funamoto Udon, there are over 10 other restaurants serving Naru-Churu udon in Naruto City.

▼A map of Naru-Churu udon (PDF)
https://www.narutocci.or.jp/narucyuru/images/naruchuruudon.pdf
Deep fried tofu of Sumitani Tofu shop 住谷豆腐店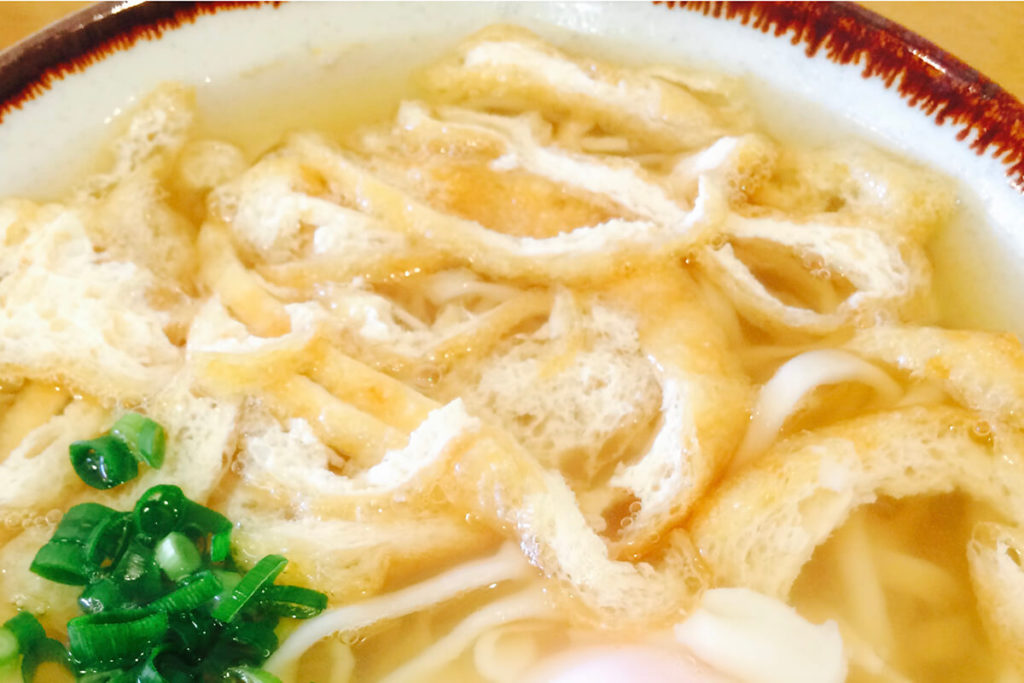 One thing we can't miss when talking about Naru-Churu Udon is the deep fried tofu from Sumitani-Tofu Shop(住谷豆腐店. Most Naru-Churu Udon shops use Sumitani's deep fried tofu, and the owners say, "It has to be this fried bean tofu!". Fried bean curd made in the traditional way is juicy and rich, and is the key behind Naru-Churu Udon.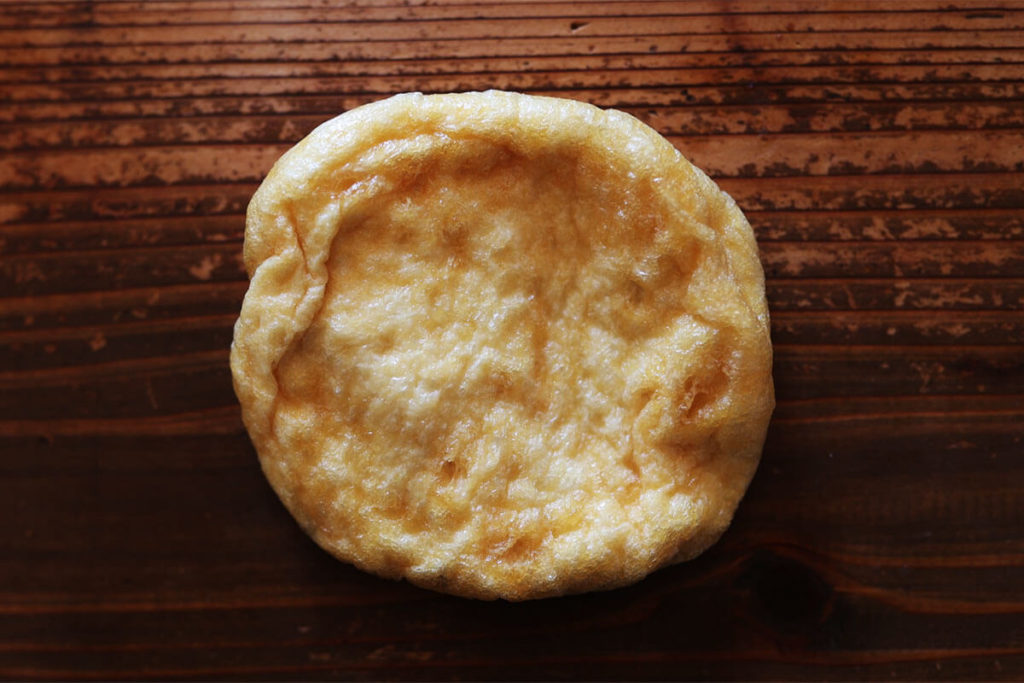 Sumitani-Tofu Shop also has a long history.The owner told me that their ancestors came here 300 years ago and started their business about 150 years ago. Sumitani-Tofu Shop is located near Funamoto Udon. There used to be many people who worked in the salt fields living there. Near the store there is an old saltworks which has become an historical landmark.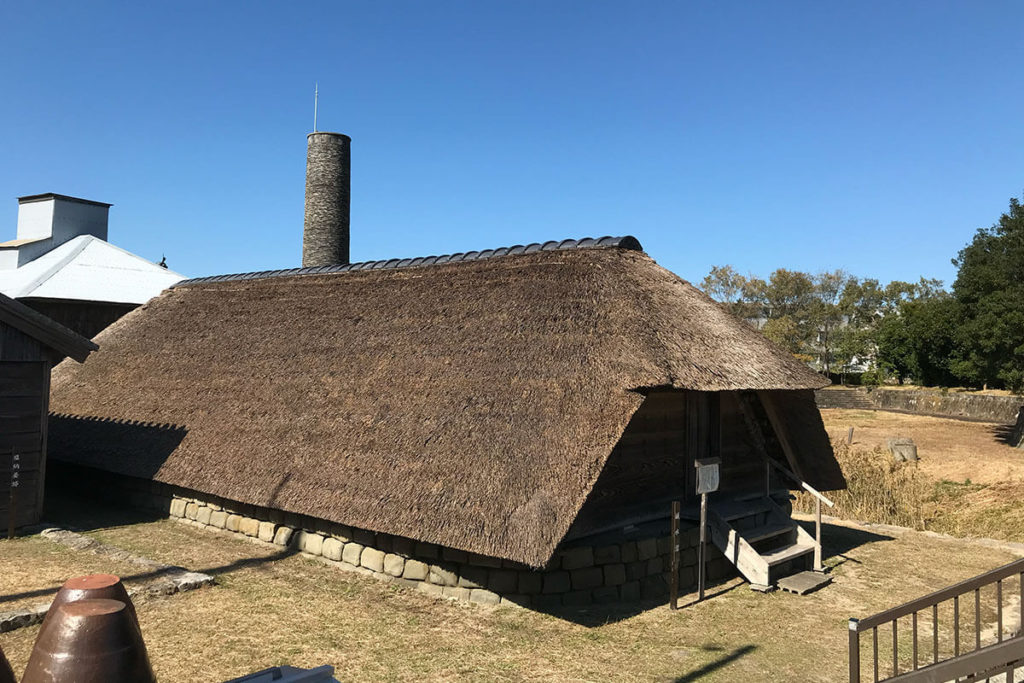 Naru Churu is the super local noodle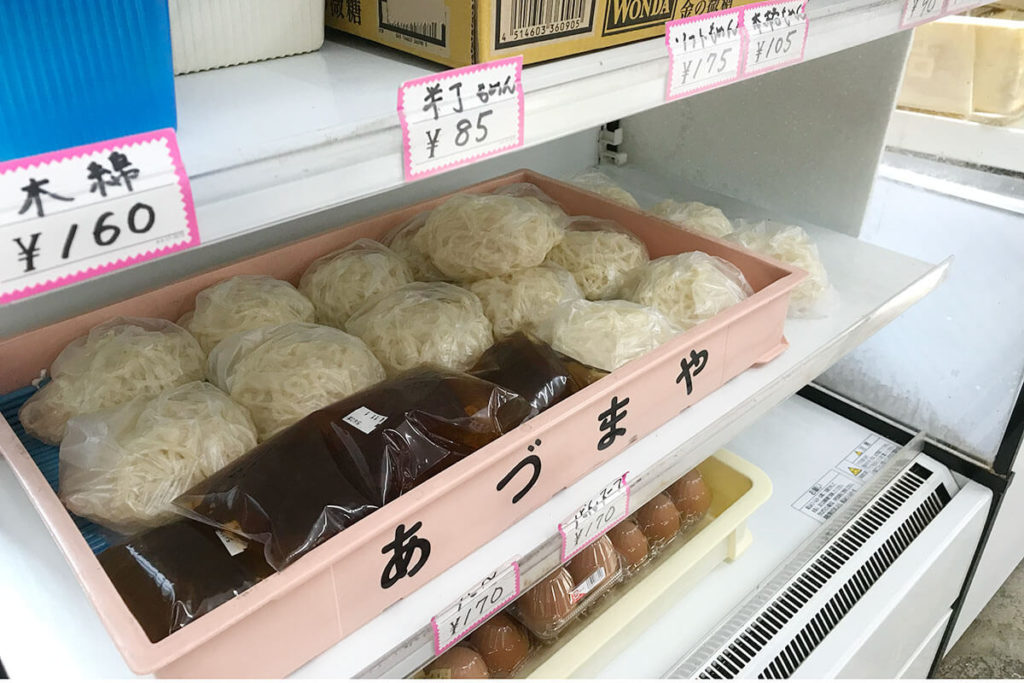 Several stores in Naruto City, including Sumitani-Tofu Shop, sell "noodles," and Naruto locals buy them and cook Naru-Churu udon at home. Although I live in Tokushima City, next to Naruto City, I did not have the custom of eating Naru-Churu Udon when I was a child. I first started eating Naruto udon as an adult and loved it from the first time I ate it. I'd say Naru-Churu udon is a "SUPER local udon" unique to Naruto, which prospered from its salt fields.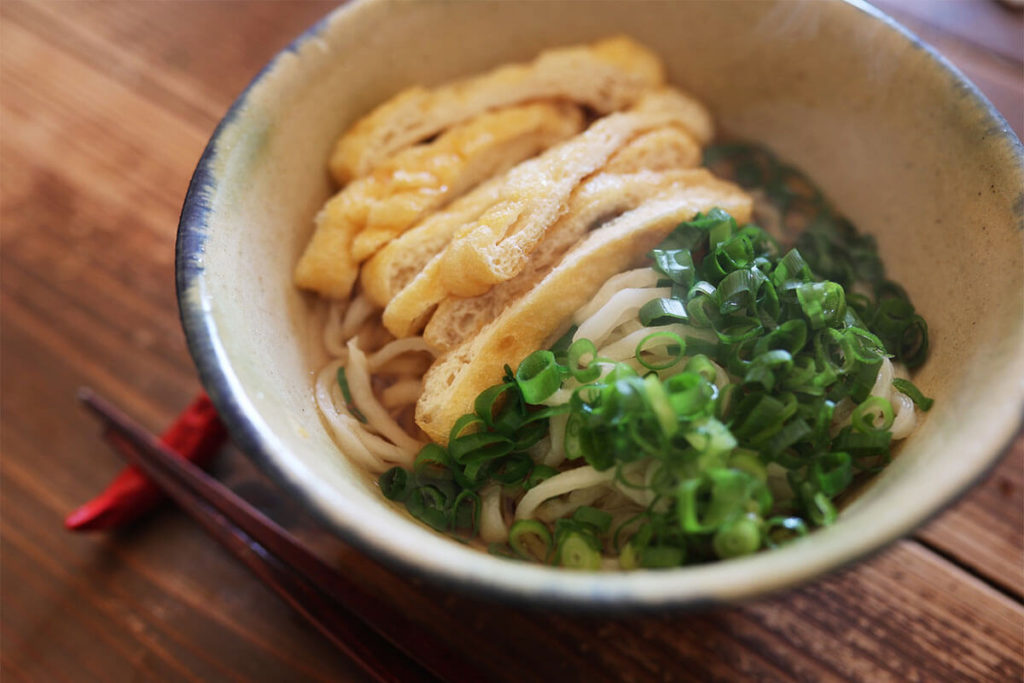 If you come to visit Naruto for some reason, such as to see the Otsuka Museum of Art and the Naruto whirlpools, be sure to try Naru-Churu udon, too!
Article about Otsuka Museum of Art in the same Naruto City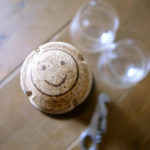 I'm a freelance editor and director based in Tokushima, Shikoku.
Travel is my passion.I love the time when the extraordinary life of a traveler and the everyday life of the people who live there intersect.
I mainly would like to share with you the lifestyle of the people of Shikoku and the sights to see.