Fushimi (伏見), in the southern part of Kyoto City, has long been a town of sake breweries and is known as one of the three major sake brewing areas in Japan.
As it was once written 伏水, literally meaning underground water, Fushimi has an abundance of soft water, which is essential for sake brewing and gives Fushimi's sake a unique flavor as well.
This place was also a very significant site in history. Once flourishing as a castle town, Fushimi used to be the center of politics, economy and culture.
I'll share some unique spots in Fushimi even non-sake lovers can enjoy!!
1. Gekkeikan Okura Sake Museum (月桂冠大倉記念館)
The museum was built in a renovated sake brewery. The videos and display panels provide an easy-to-understand guide to the sake brewing process, and tools used to make sake in the past are on display. Visitors can taste sake at the end of the tour.
Admission fee: 600 yen
2. Kizakura Kappa Country (キザクラカッパカントリー)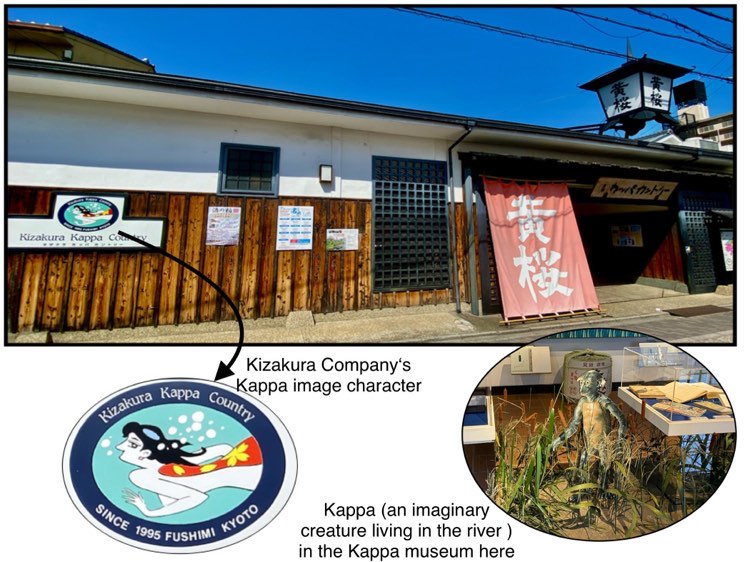 This is another heaven for sake and beer lovers run by Kizakura Company, famous for its Kappa image character. You can drink freshly brewed "Kyoto Beer" here. A wide selection of Japanese sake is also available while tasting Kyoto cuisine.
3. Fushimi Sakagura Kouji (伏水酒蔵小路)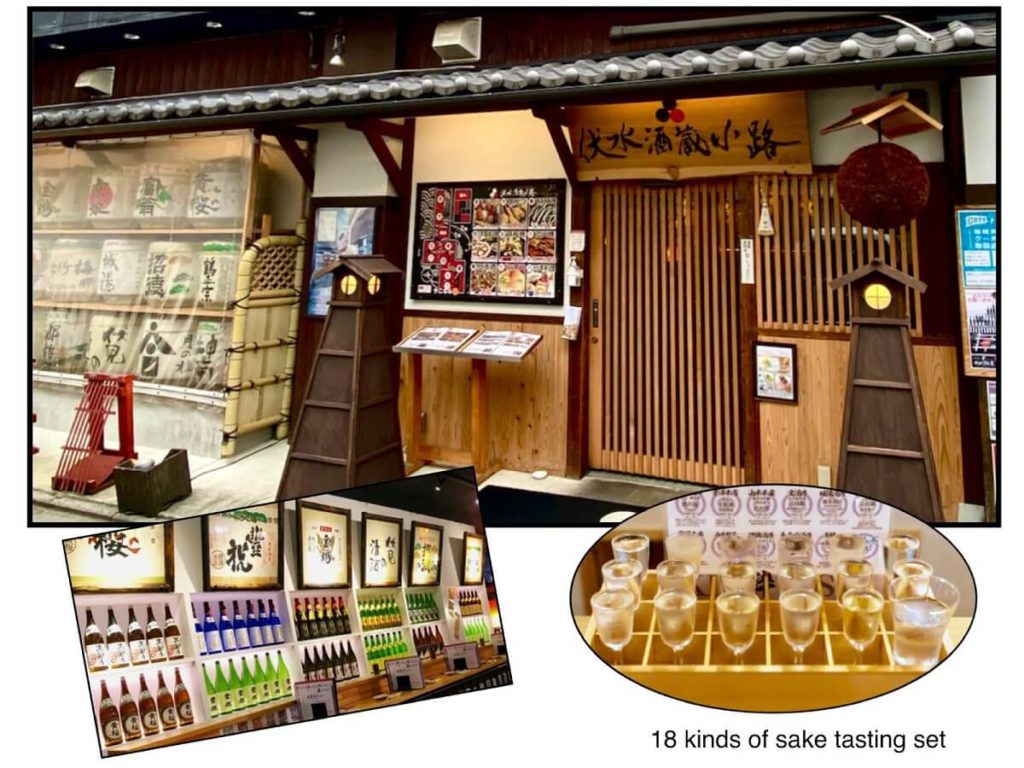 This is the place to enjoy more than 120 brands of sake from 17 breweries in Fushimi all together. While sitting in a seat, customers can order menu items that go well with sake from 8 restaurants, such as sushi, ramen, yakitori, western cuisine, etc, and enjoy them at their own table.
~ Sugi-dama (杉玉) ~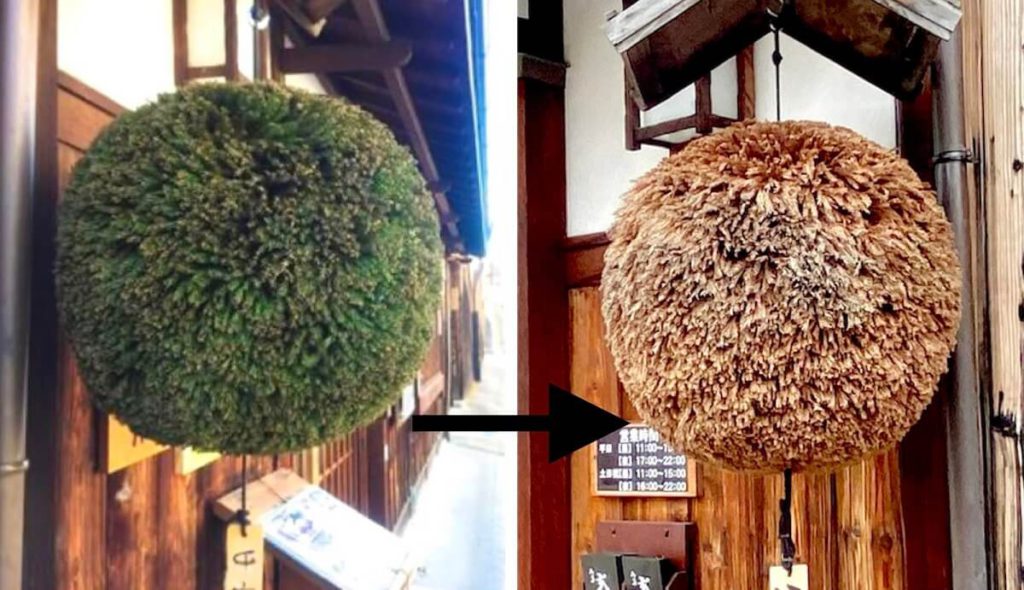 Have you ever seen such balls at the front of sake breweries or somewhere? They're called Sugi-dama or Sugi-tama, ball-shaped objects made by collecting cedar leaves. Also called Sake-bayashi (酒林).
The new green cedar ball displayed in February or March is a sign that the new sake is ready this year. With the changing seasons, the color of the balls changes from green to brown. It can be said the color is in sync with the time of sake brewing. There is something very elegant about watching the color of the cedar balls and noticing the changes in the degree of maturity of sake, isn't there?!
4. Terada-ya (寺田屋)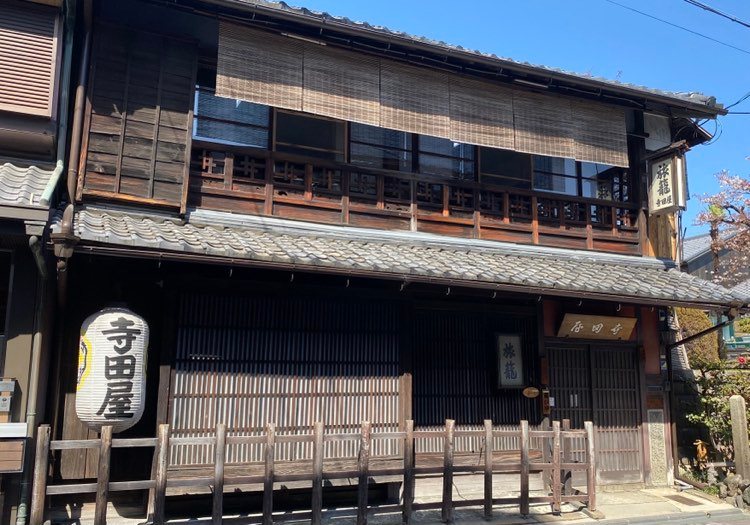 Terada-ya is historically famous as the place where Ryoma Sakamoto (坂本龍馬 1836-1867), a samurai active at the end of the Edo period, used to regularly stay and was attacked by Shognate officials, but managed to escape to a back street.
The present building is a re-creation of the former Terada-ya next to the former Terada-ya site. Inside the inn, bullet holes and sword marks on the pillars still remain.
Aside from being open for tours, it's also available for overnight stays. Unfortunately, due to the pandemic, visitors cannot currently stay overnight.
Admission fee: 600 yen
Accommodation fee: 6500 yen (before the pandemic)
5. Jikkoku-bune (十石舟) Boat Ride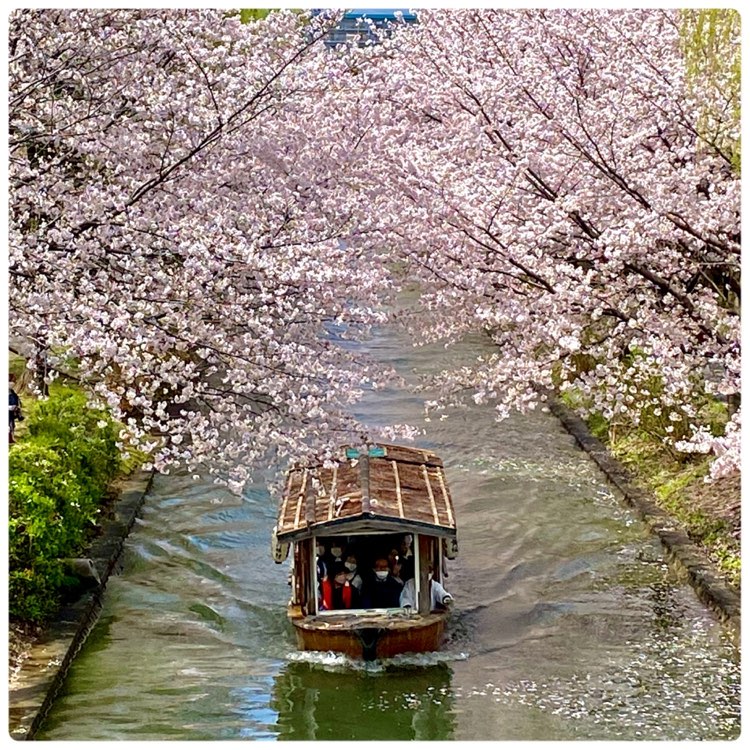 Fushimi was also a prosperous port town during the Edo period.
The Jikkoku-bune was revived as a sightseeing boat in 1997, which was once used to transport sake and rice from Fushimi to Osaka.
The course takes about 50 minutes. On the way, passengers disembark at the lock to visit the museum and Fushimi Port for about 20 minutes. The Misu Lock Gate (三栖閘門) has the same structure as the Panama Canal. We can learn how the locks work with videos and models at the museum.
The boats run from late March to around early December every year, and we can enjoy the scenery of the picturesque riverfront with sake breweries and willow trees.
The boats are especially popular during the cherry blossom and autumn foliage seasons, and Sanjikkoku-bune (三十石舟), larger than Jikkoku-bun, is also operated.
Boarding fee 1,500 yen
6. Choken-ji temple ( 長建寺)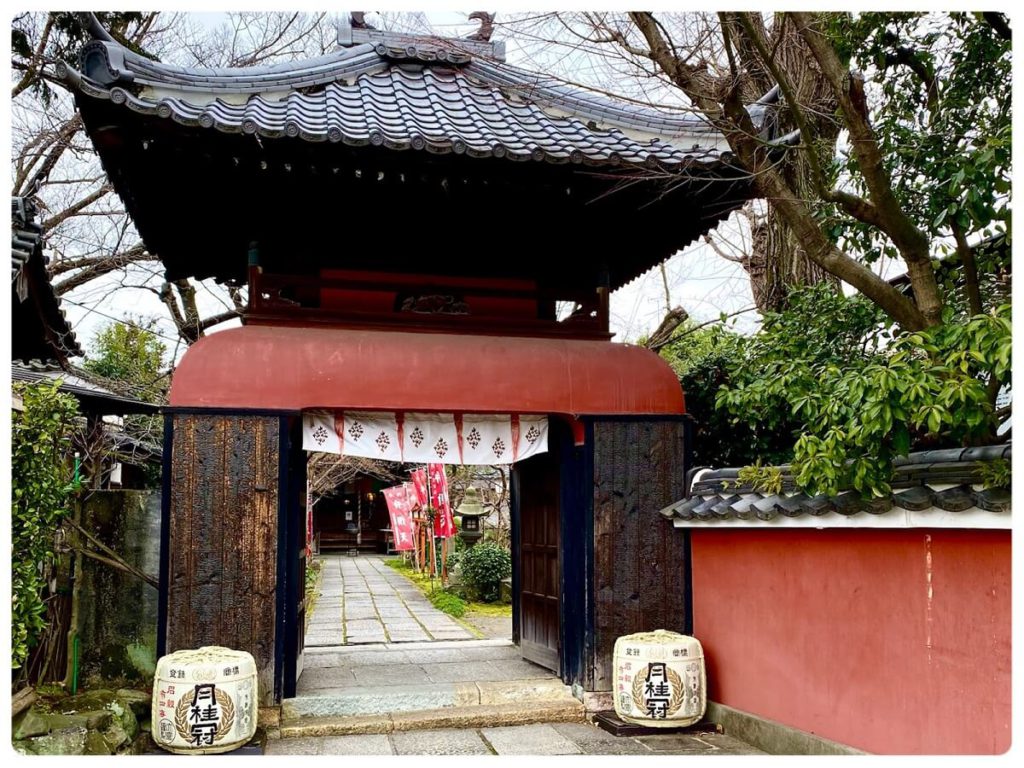 Choken-ji, with its uniquely shaped Chinese-style Dragon Palace Gate, is near the Jyikkoku-bune boating place.
There is a stone lantern called "Marian Lantern" built during the Edo period when Christianity was forbidden in Japan in the precinct. It was originally placed in the hidden room of a tea house near here. The Virgin Mary is engraved on the lower part of the lantern, and it's said that the Christians of the time prayed there in secret.
7. Otesuji Shopping Street (大手筋商店街)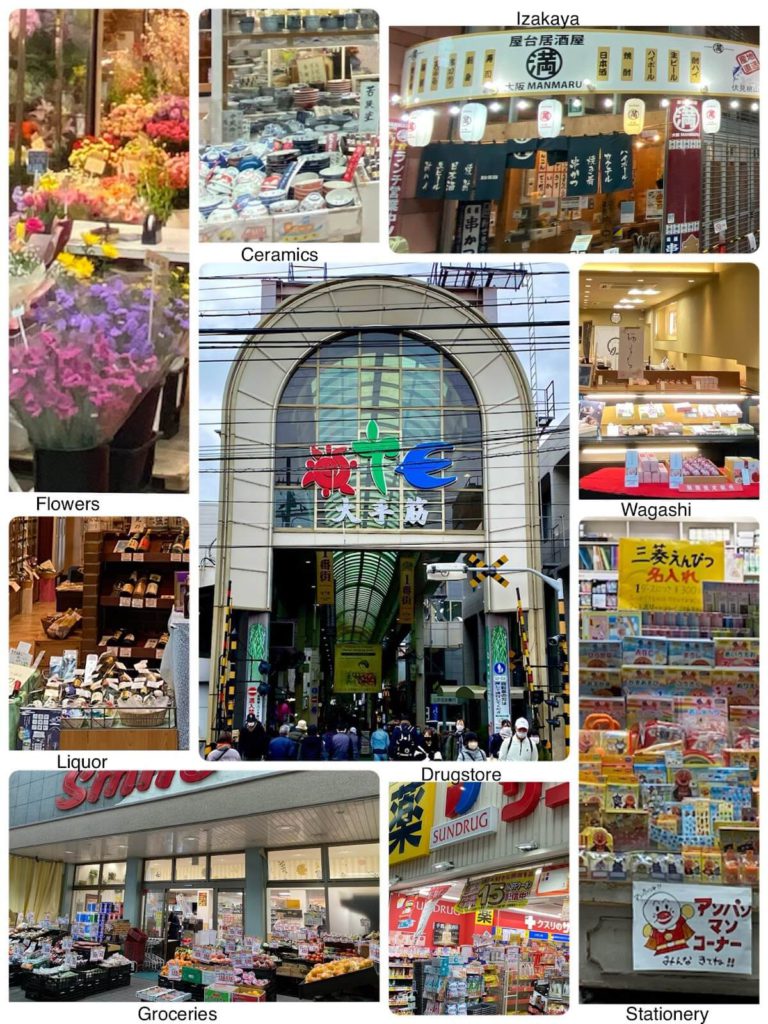 This shopping street is quite different from Nishiki Market street, which has become touristic, and is truly loved and bustling with locals. You can catch a glimpse of our daily lives in this shopping area. With a high density of all kinds of stores, restaurants and businesses, everyone can enjoy shopping, eating and of course drinking in a relaxed and casual atmosphere.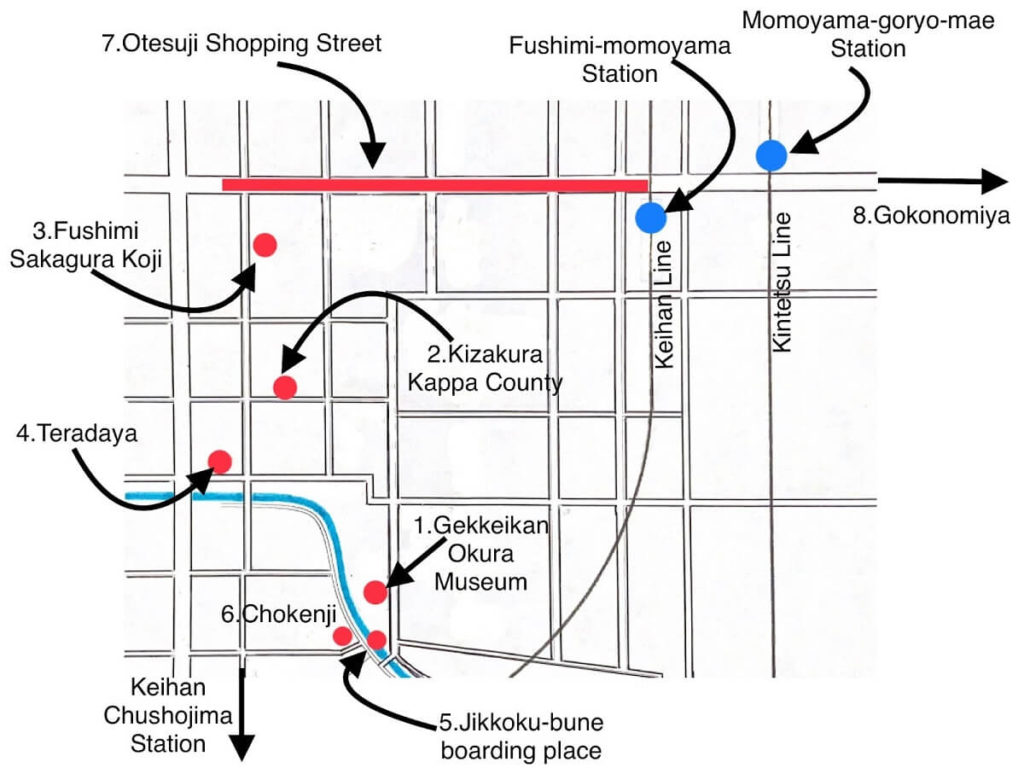 8. Goko-no-miya (or Goko-gu) Shrine (御香宮神社)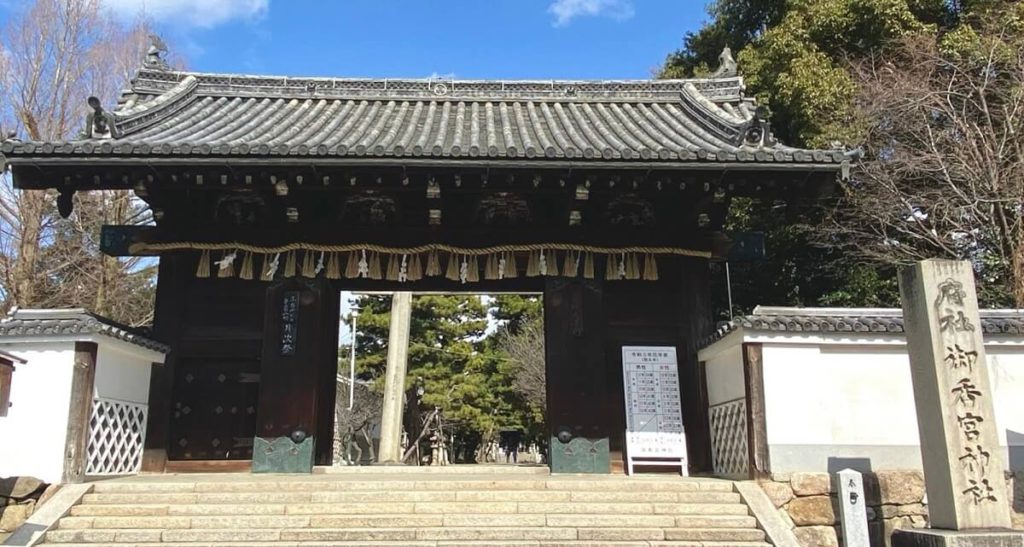 This shrine is the deity of Fushimi and famous for its safe delivery protection as well.
It retains remnants of the grandeur and splendor of the culture and architecture from the Momoyama period. The dry landscape garden is also a highlight. The spring water called Goko-sui (御香水), selected as one of the 100 best waters in Japan, is freely available.
9. Grand stairs of the Meiji Emperor's Tomb (明治天皇陵)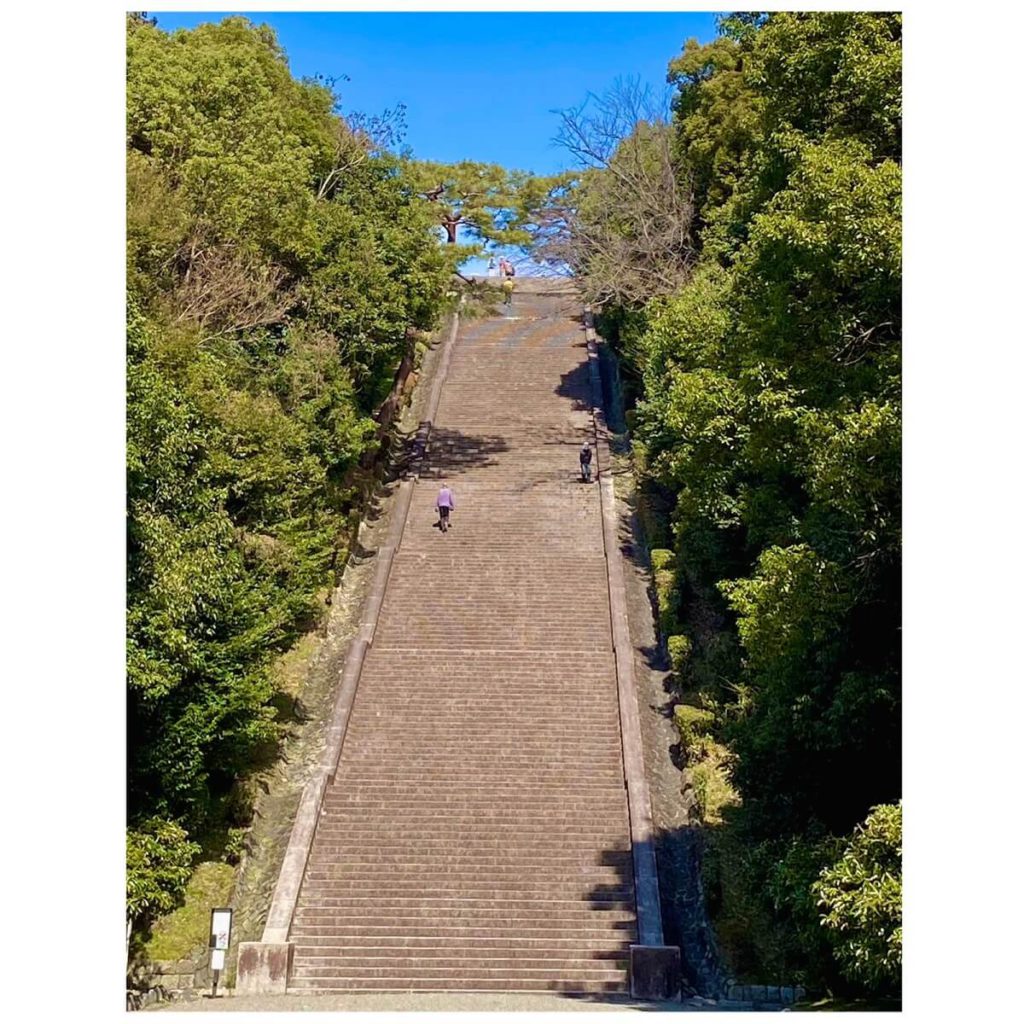 These 230 steps lead to the Tomb of Emperor Meiji located on the site where Fushimi Castle once stood, and the view from the top is spectacular! Why not climb it? It is easier than you might think, with a landing every 23 steps. There is also a slope course to the Tomb.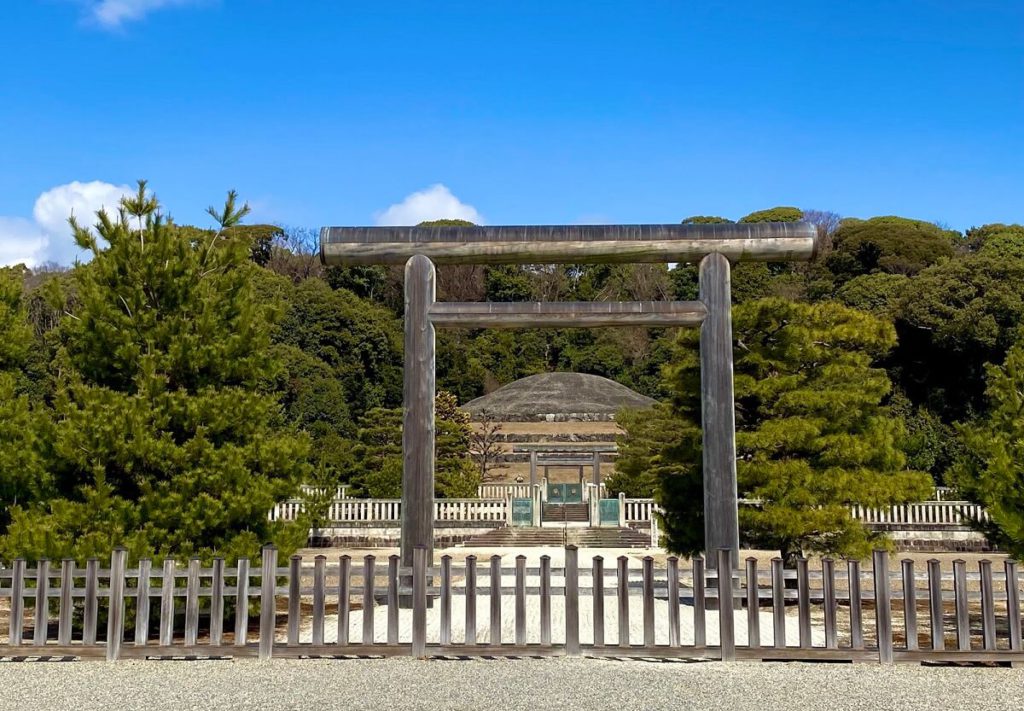 The Meiji Emperor's Tomb is located a short distance away from the Fushimi Sake District. It is a 10-15 minute walk east from Goko-no-miya, and the approach to the tomb is surrounded by tall trees, giving it a sacred ambience.
Incidentally, Fushimi-Momoyama Castle, located northwest of the Emperor's Tomb, is a mock castle tower. It was constructed as a symbol of an amusement park built in 1964 and was to remain after the park closed in 2003. The building is currently inaccessible.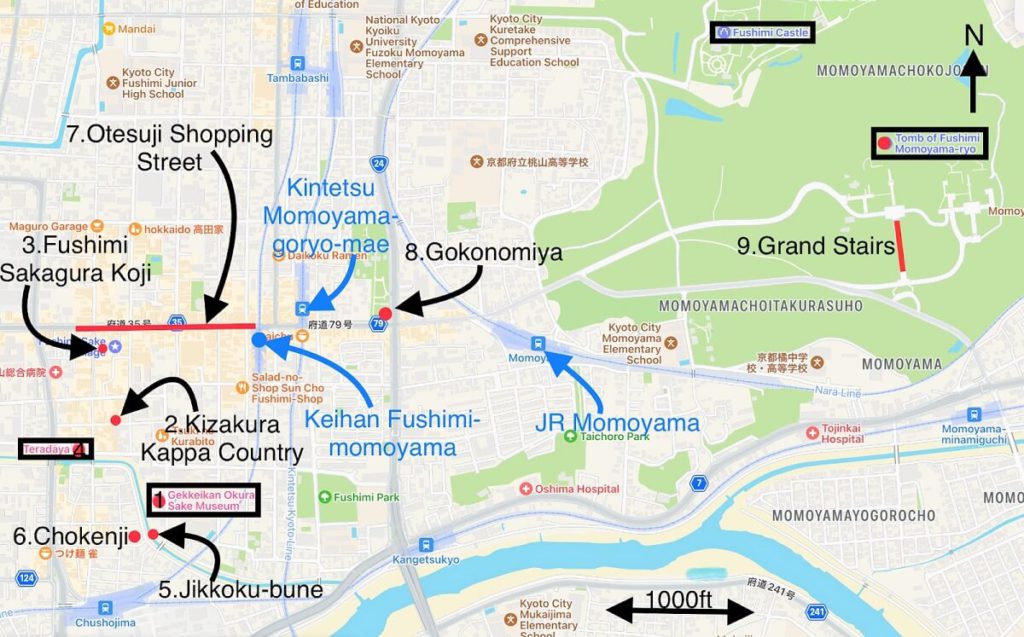 Speaking of Fushimi, the world-famous Fushimi Inari Shrine comes to mind first, right? After Fushimi Inari, definitely swing by the sake area. Get off at JR Momoyama Station (JR桃山駅), two stops from JR Inari Station (JR稲荷駅) toward Nara. Or, at Keihan Line Fushimi-momoyama Station (京阪 伏見桃山駅), five stops after Keihan Fushimi-inari Station (京阪 伏見稲荷駅). From Kyoto Station, take the Kintetsu Line and get off at Momoyama-goryo-mae Station (近鉄 桃山御陵前駅).
Fushimi Sake District has a place where you can feel the lively spirit of locals. Visit the deeper local Fushimi area with its nostalgic scenery and the aroma of sake.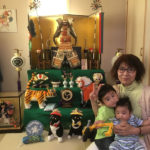 Born and raised in Kyoto. A private tutor and a volunteer tour guide in Kyoto. Love sewing, kimono remaking, traveling, cooking, gardening, playing the shamisen(三味線), making stained glass and grandparenting as well.