Do you like to go skiing and to an onsen?
In March, it's getting warm in Tokyo. Spring comes, and people change their clothes from heavy outerwear to lighter jackets. Don't worry about it. You probably love skiing or snowboarding like me, but you can go on ski trips in Japan. Today, I'm going to share my weekend ski trip to Kusatsu Onsen from Tokyo by bus.
Kusatsu Onsen, located in Gunma Prefecture: It takes around 4 hours by car from Tokyo. It is one of the most famous onsen areas in Japan. According to Wikipedia, natural onsen water emits 32,300 liters per minute, which is the top producer of onsen water in Japan. Kusatsu Onsen has a long history. In the Muromachi era( 室町時代), from around1336 to 1573, there were 3 top famous onsen there, Kusastu, Arima and Gero. Of the three, Kusatsu Onsen has had the top reputation since the Edo era. Also, the Kusatsu Onsen area offers a ski resort, so you can get the best of both worlds.
1. Are You Good to Go?
Day1.
Did you go to the toilet? Did you buy snacks and drinks at a convini?
Generally speaking, it's hard to find a tour counter because there's a lot of people out there, and it might take time to confirm your plans because there are a bunch of people applying, so you'd better come earlier. Compared to railway travel, the bus tour offers a reasonable price. The bus leaves at 7:50 from Ikebukuro Sunshine Station. Let's head out!
2. Enjoy Snacks at Highway Parking.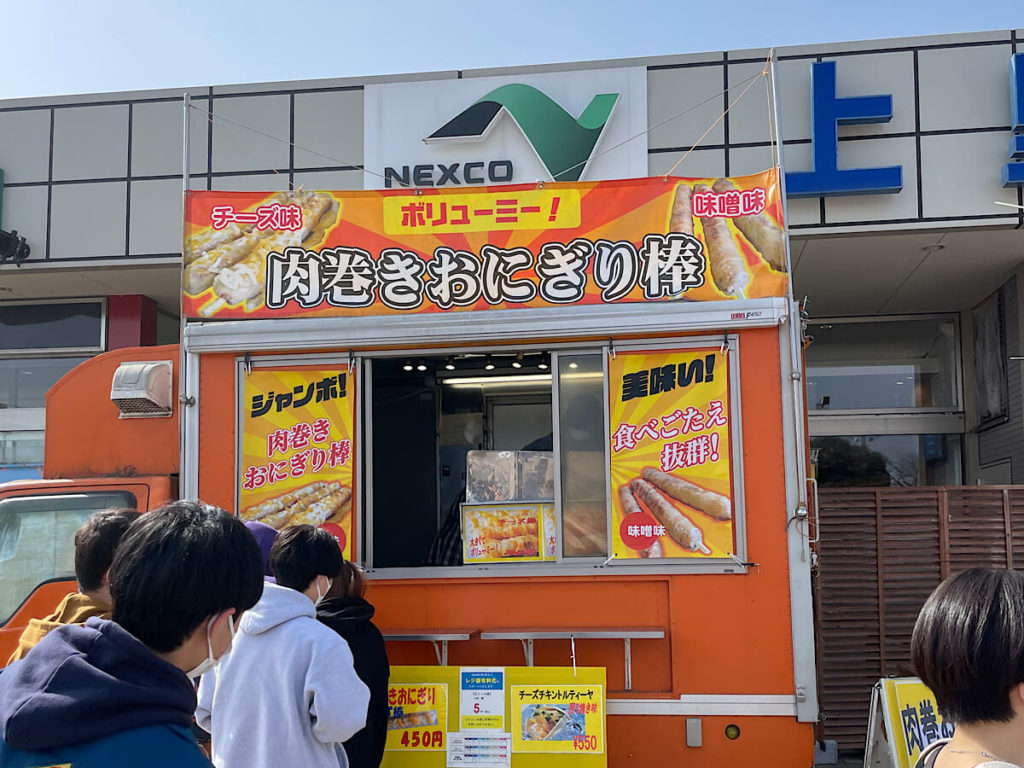 When you travel long distances by bus, usually the bus stops at highway parking areas for a break. We usually call such places service areas. They are unique in their own way. They offer their specialties. For me, eating their specialties at each service area is one of the best parts of my joy. You should go to the toilet before the bus leaves, just in case.
3. Enjoy Ski Resort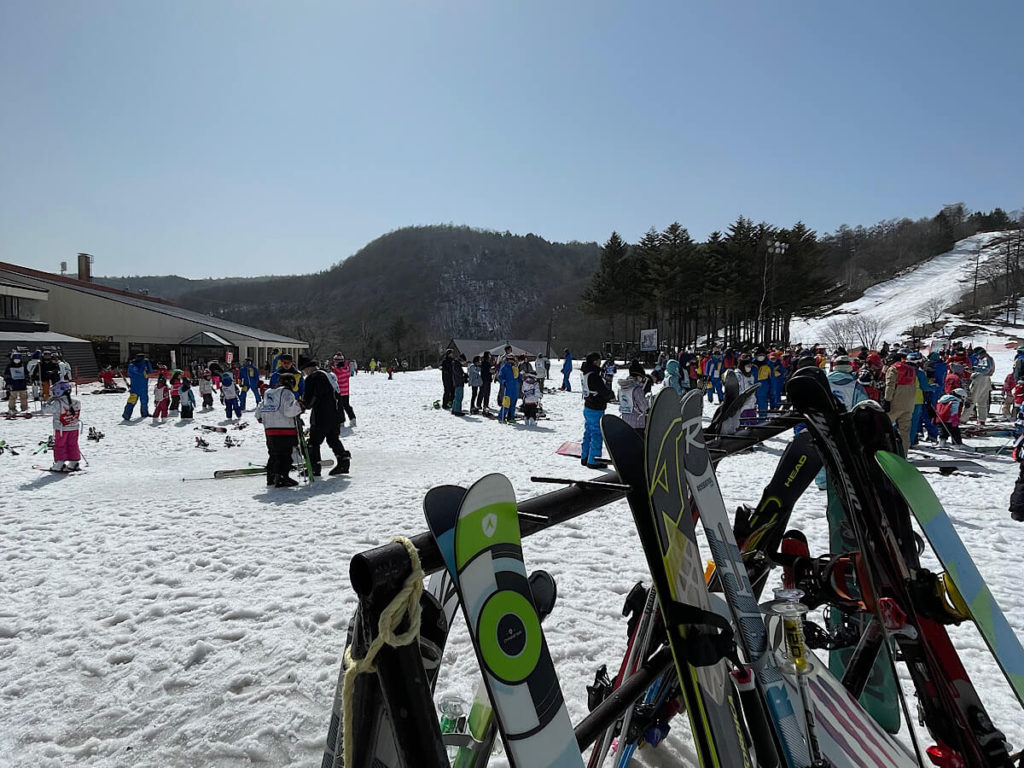 Now, you arrived at 12:20 PM at Kusatsu International Ski Resort. You need to go to an area that rents ski gear. Once you fill out the application sheet, you submit it to the counter. Now that you're ready to go, let's go to the ski hill.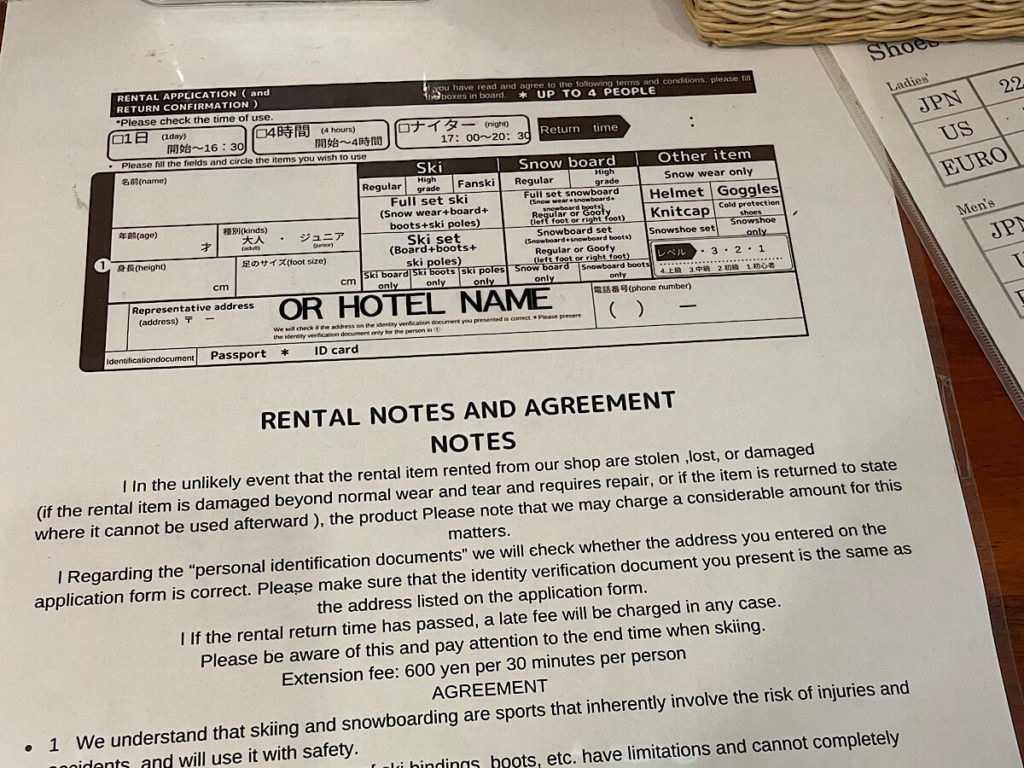 It is the 109th anniversary since this ski resort opened for business. It was the first time ski lifts were installed here in Japan in 1948.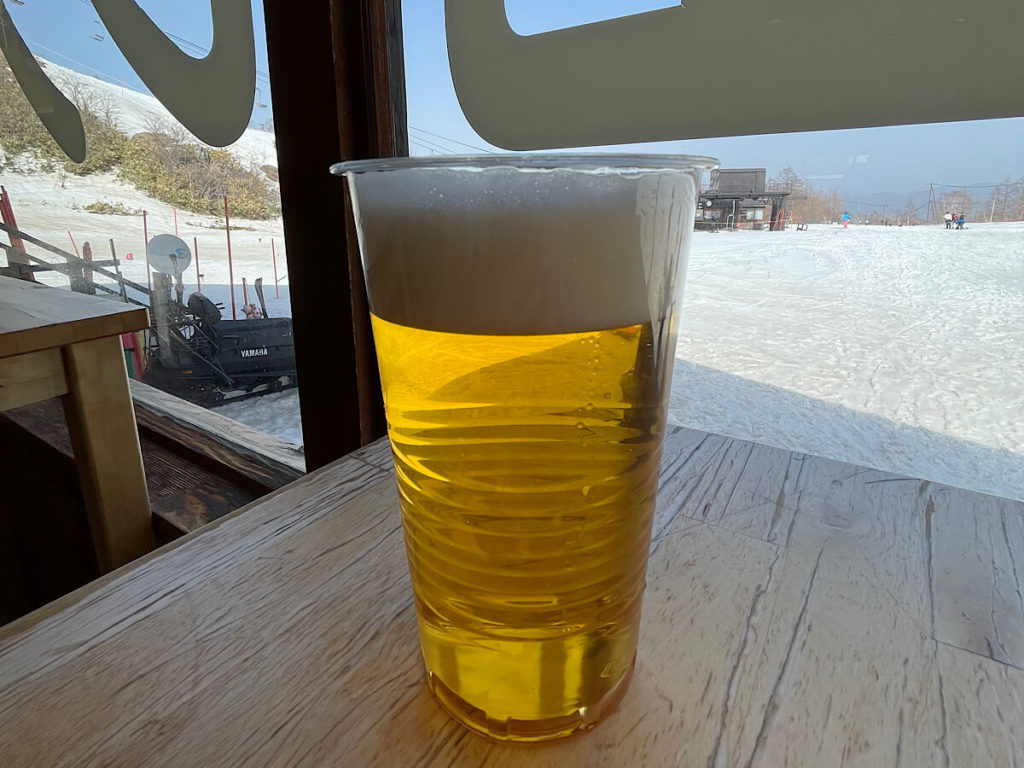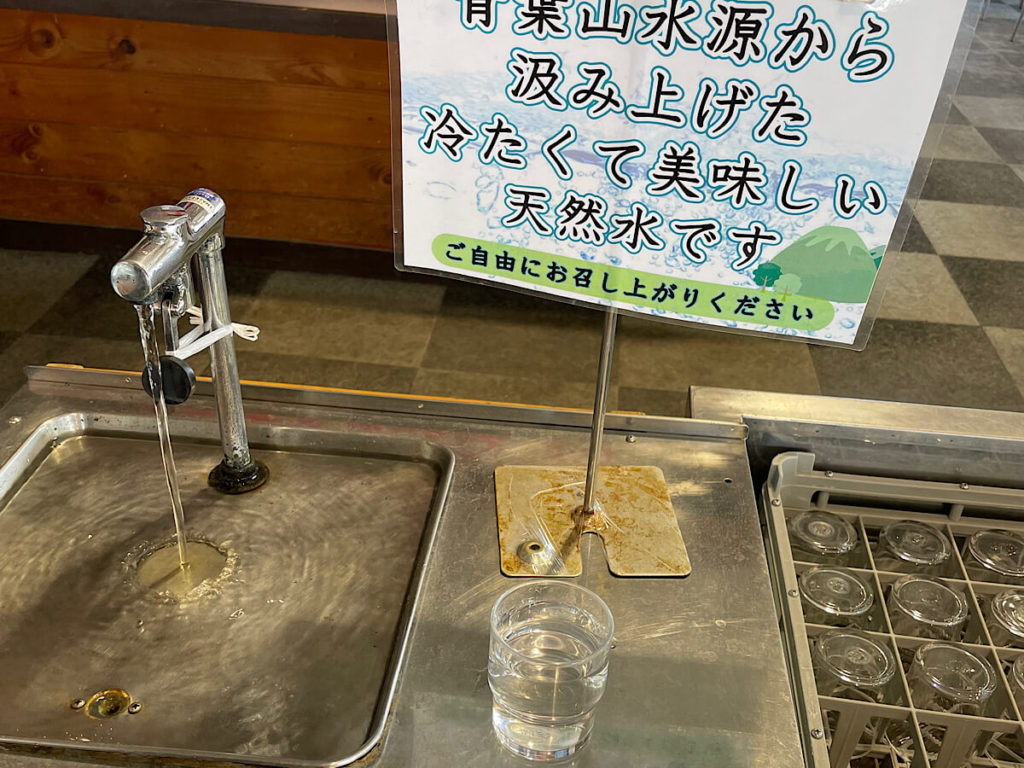 In March, it's not the best snow, but it's as good as it gets. So there are a lot of skiers and snowboarders. When you feel a little bit tired, you go to the rest house. Nothing beats a cold beer while looking at snowy mountains. Also, this rest house offers free tap water. Actually, you might not know about it, but tap water is free in Japan, and this is natural water, it tastes subtly sweet. Oh, time really flies. It's time to go to your hotel at 3:30 PM.
4. What Is Yubatake?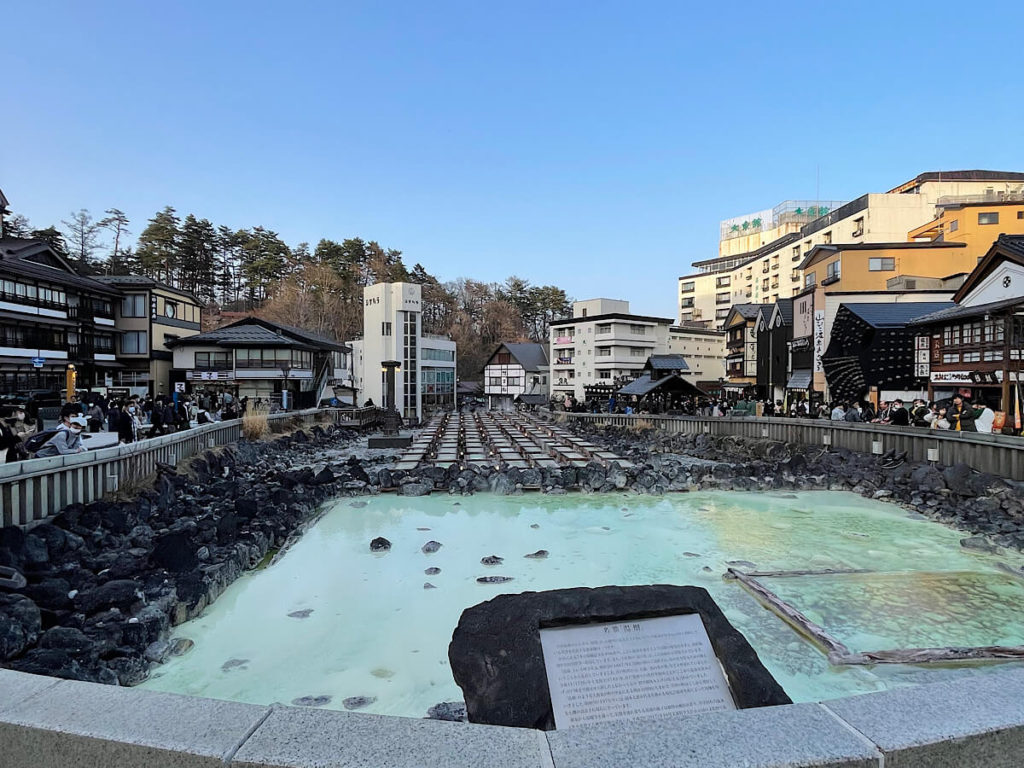 After you check into your hotel, let's go to the yubatake area. There are many shops and restaurants. You still have time, and it's bright outside. What is yubatake(湯畑)? Yu(湯)means hot water, and Batake or hatake (畑) is field. Kusatsu Onsen has abundant natural ingredients in the hot water. It is available to extract the ingredients by transporting the hot water to wooden boxes that look like a bunch of box fields. Yubatake is a landmark in Kusatsu Onsen. I'm going to share one of my favorite stories.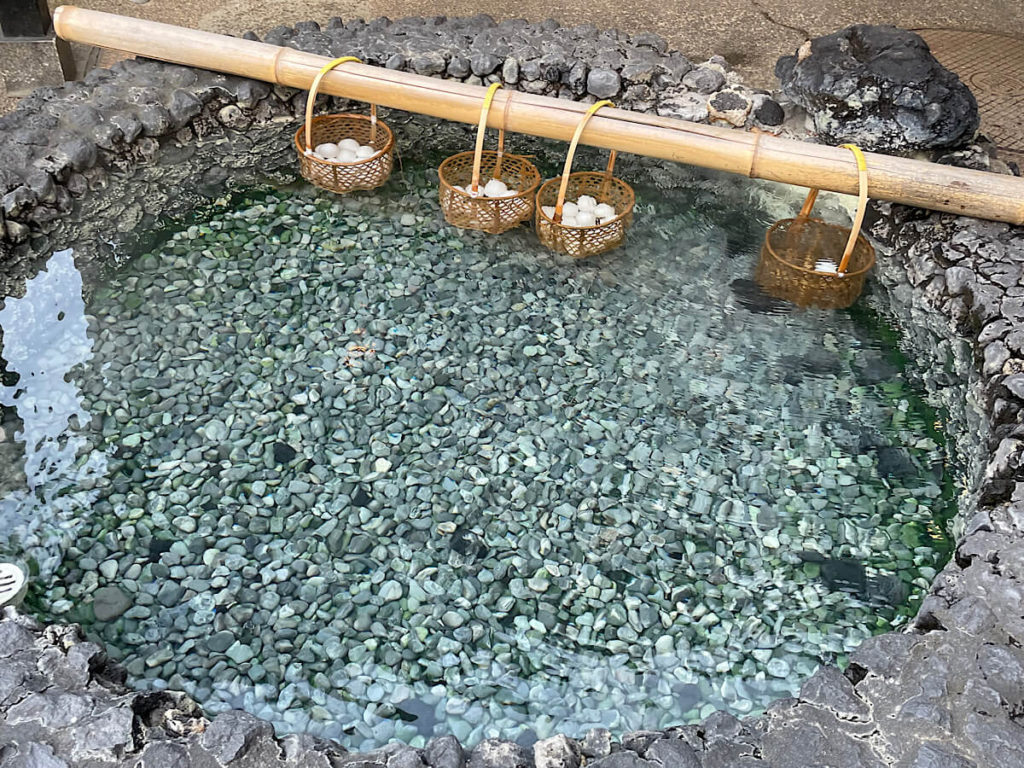 *What are onsen tamago(温泉卵)? It means half boiled eggs. The hot water temperature of the onsen is suitable for cooking half boiled eggs. This one might add healthy ingredients for your body, so let's give it a shot. Eating the egg and adding dashi sauce is awesome. It's getting dark, time to go back to your hotel.
After having dinner and taking your hotel's onsen, let's go to lit-up places.
5. Don't Miss the Illuminated Places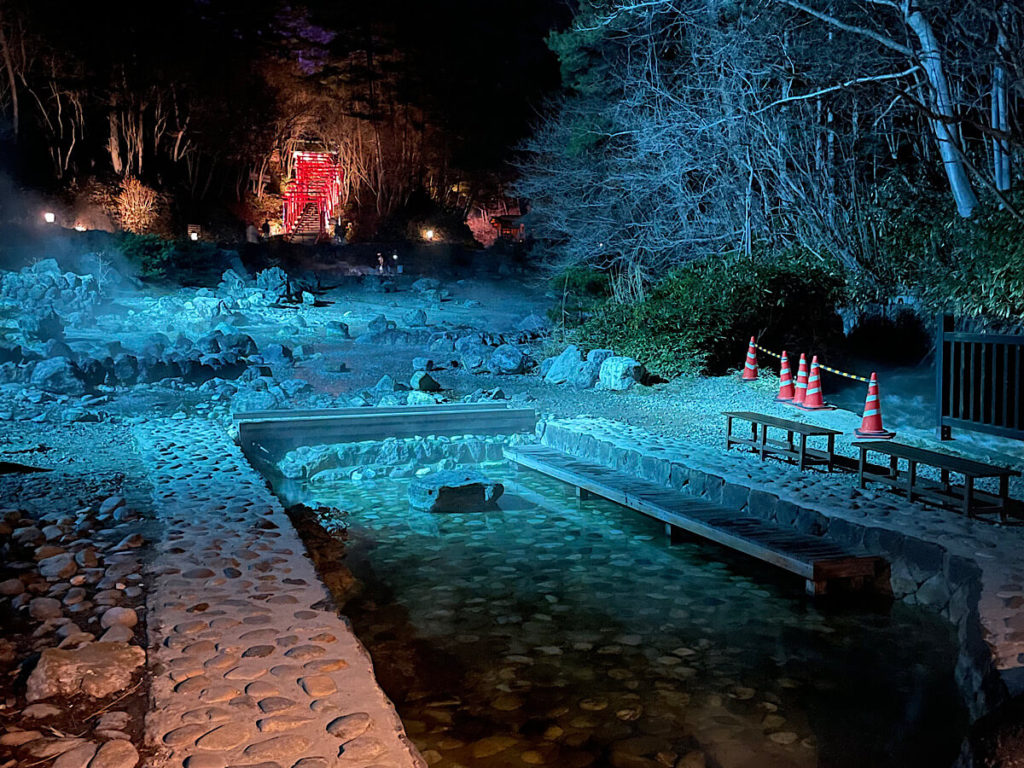 Unlike noontime, some places offer light-up services. Yubatake(湯畑), Sainokawara Koen(西の河原公園), and Kozenji Gojunotou(光泉寺五重塔) offer the service. Each place has different periods, so make sure to check before you go. As of 11th March, 2023, you can see everything until 8:30 PM. It looks a little scary, like horror movies for me, but it is magnificent and spectacular scenery. Many people come to see while grabbing a drink and snack. It's bustling with many people there. I like this vibe because it feels like the pandemic is coming to an end. You should go back to your hotel before it gets late. Make sure to go to bed earlier to enjoy tomorrow.
Oh, one more thing, if you worry about drinking alcohol outside in public, please check my past article below.
6. Day2: Enjoy Free Onsen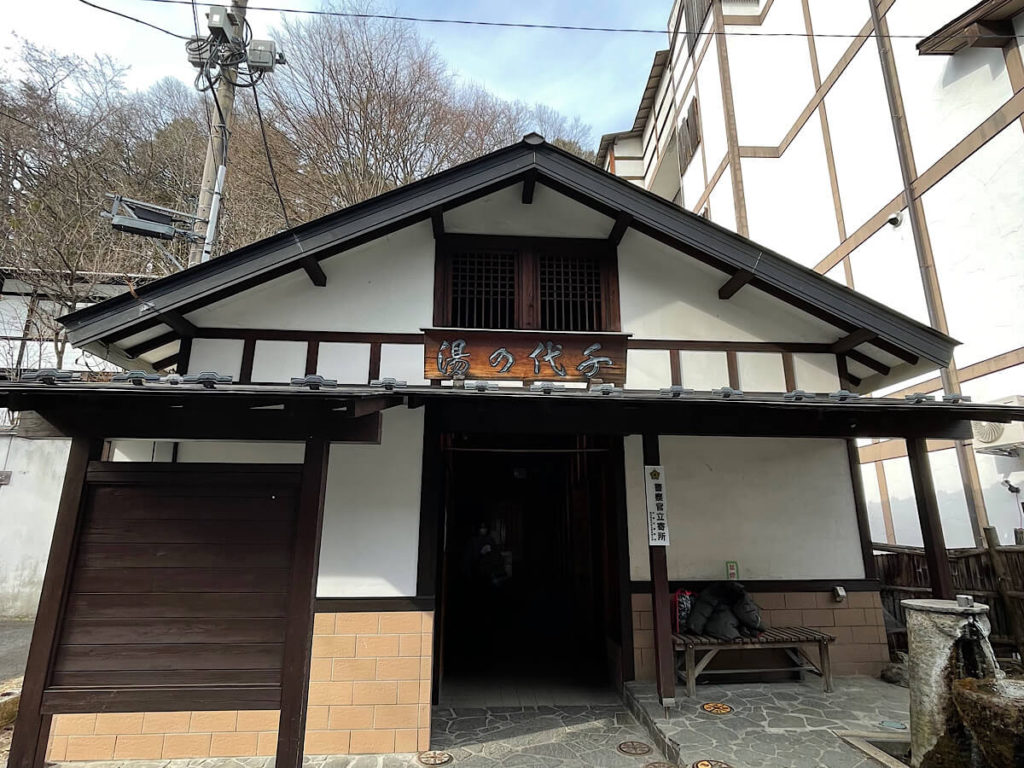 Did you have a good sleep last night? You're not hungover, are you?
Kusatsu Onsen offers free onsen for tourists, but don't get it wrong. It's not free for tourists, it's free for locals and the public. The concept of the service is local first and tourist after. We have to show appreciation to local people when we use these free onsen. Now there are three, Jizo no yu(地蔵の湯), Shirahata no yu(白旗の湯) and Chiyo no yu(千代の湯). These three are all close together, so if you want to go to all of them, you can visit them the same day. Just so you know, Kusatsu Onsen is strong acidic water, and it has a strong sterilization. You are not supposed to take a bath for a long time because it has too much effect on your body. People like me, who do not have strong skin, can take 5 or 6 minutes at most, and three times per day is the maximum. These onsen don't have showers and areas to your body, so you need to wash your body by taking another charged bath or your hotel's bath. Please watch out for the temperature of the water as it is too hot.
If you want to know about how to enjoy hot springs in Japan, please visit my past article.
As for information about these three onsen, you can check it below, and you can change the language. It's machine translation though.
https://www.kusatsu-onsen.ne.jp/onsen/list/index.php?g=2
7. What Is Yumomi?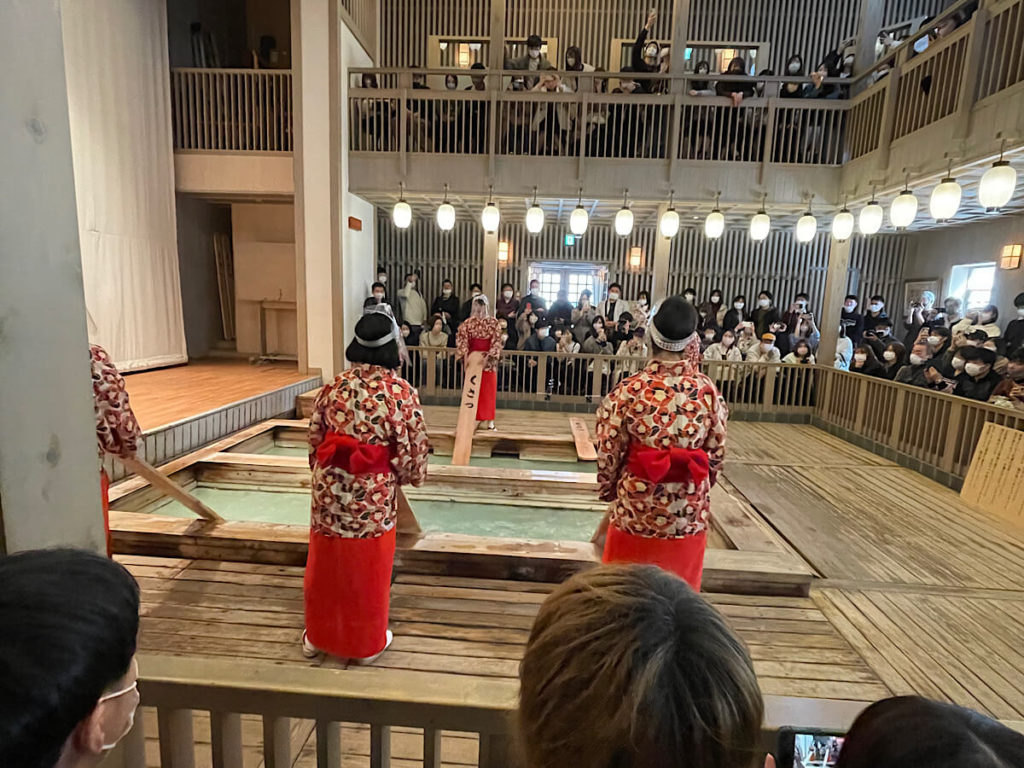 Yumomi(湯もみ) is the way to take hot temperature water invented by ancient Japanese people in the Edo era. This is because the temperature of hot water in Kusatsu Onsen is around 50 degree celsius, so you can't enter the bathtub. You might say, "oh, it's a breeze, just add cold water into the hot water." That's a big mistake because if you add cold water, the quality of the water will be weakened, so people figured out how to cool down the hot water by using a wide long wooden bar. Now, Netsuno yu(熱の湯) offers the show, and you can know about how ancient people cooled down the hot water and appreciate a traditional Japanese song.
https://www.kusatsu-onsen.ne.jp/netsunoyu/history/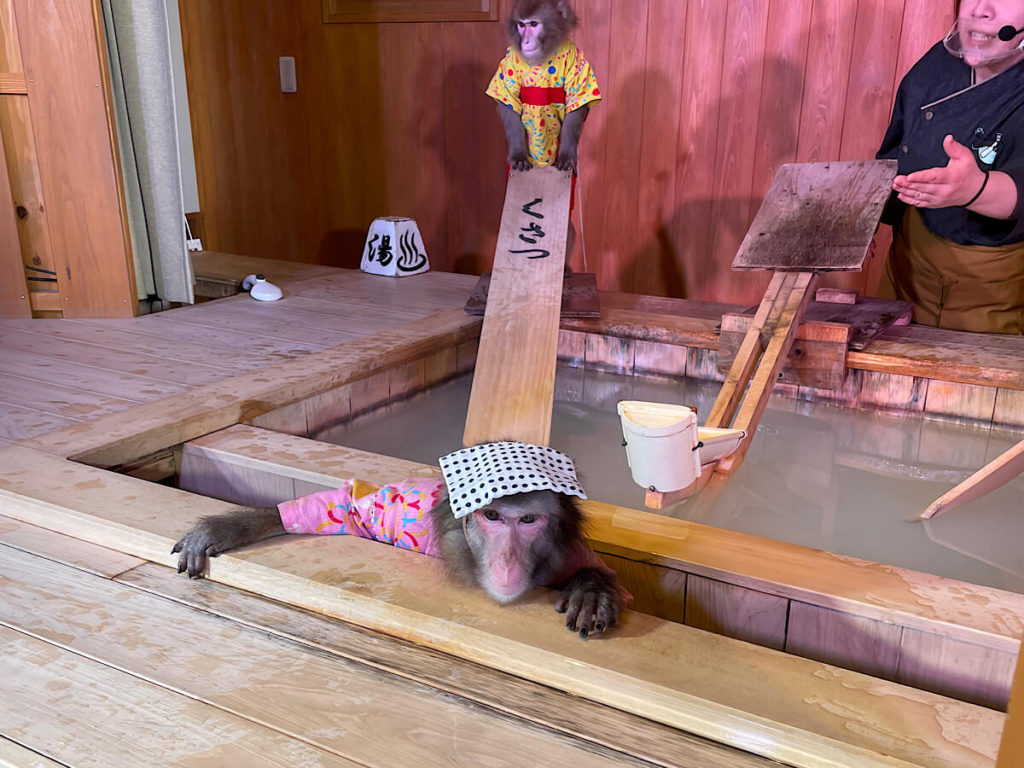 8. Are You Hungry?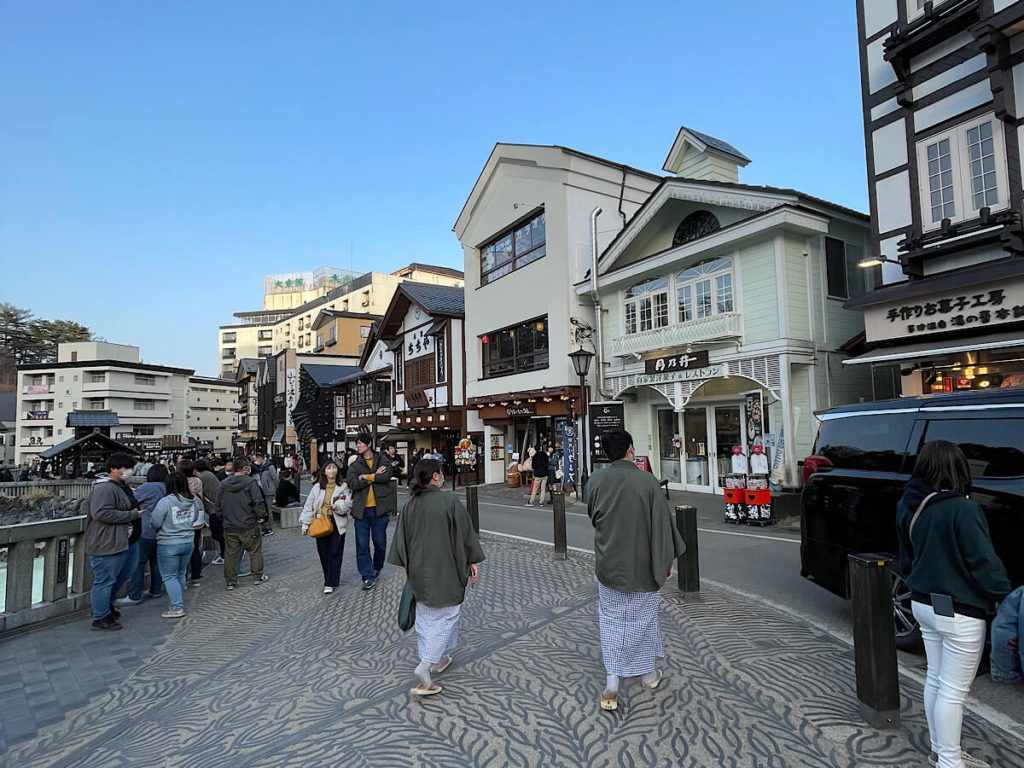 One of the pleasures of traveling is eating their specialties. I'm going to share a couple of my recommendations for food here.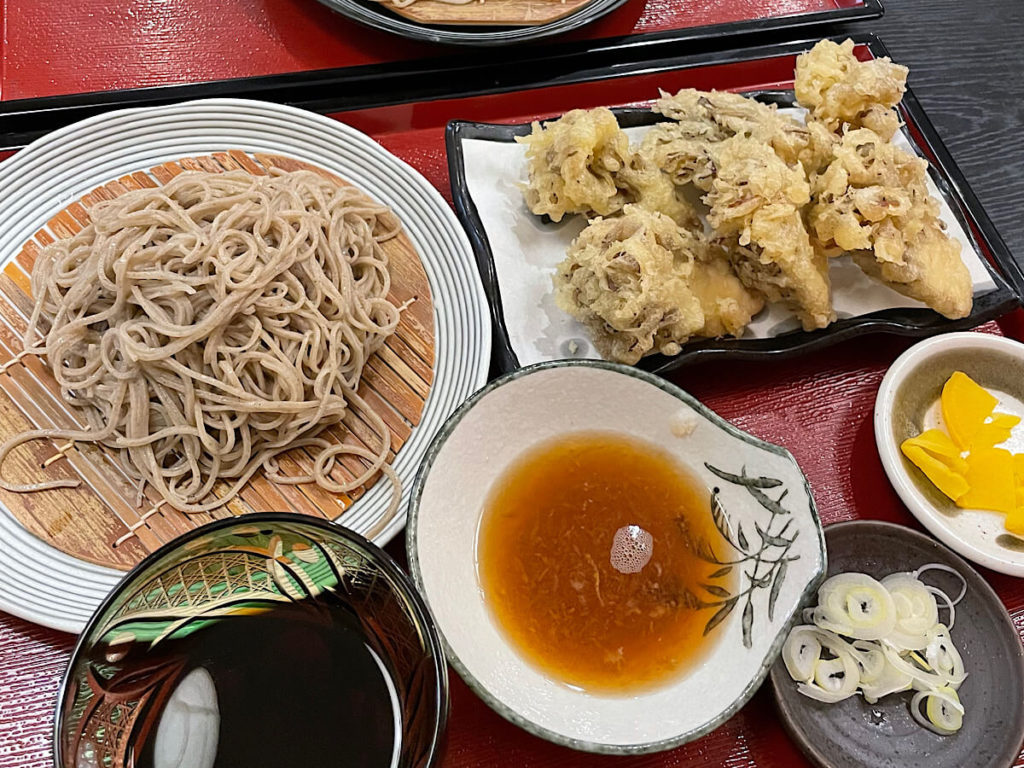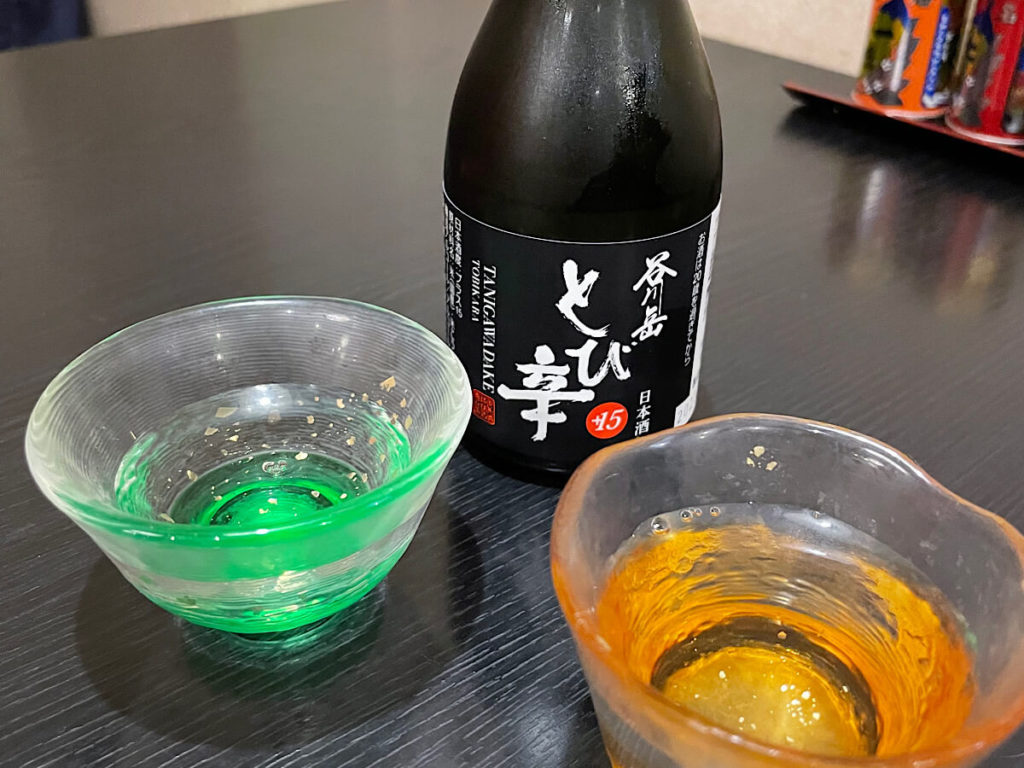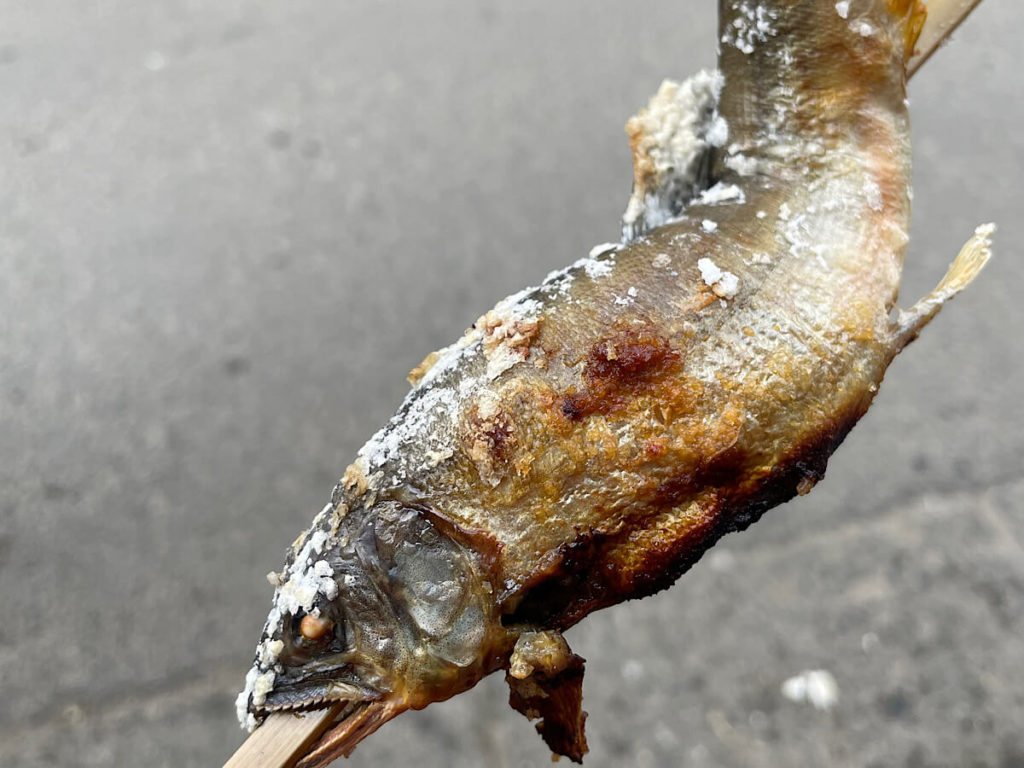 4:00 PM. It's time to leave here. Time really flies. Let's ride a bus.
That is all for today. If you're in Japan, it might be hard for you to make a reservation for a bus tour because most of the travel agencies don't offer a tour in foreign languages. So you just make Japanese friends who travel with you. In turn, you'll definitely come to enjoy traveling locally. Thank you for reading my article to the end. See you in my next article.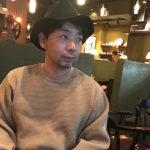 I've been working at a trading company for many years. I live in Tokyo with my wife. Love skiing, traveling, IPAs, wine , X-treme sports, fashion, and learning English and Chinese.